Hey ho let's go to Norway and Gardermoen Raceway for the EDRS Top Doorslammer round 5 and the finals in the series for 2022!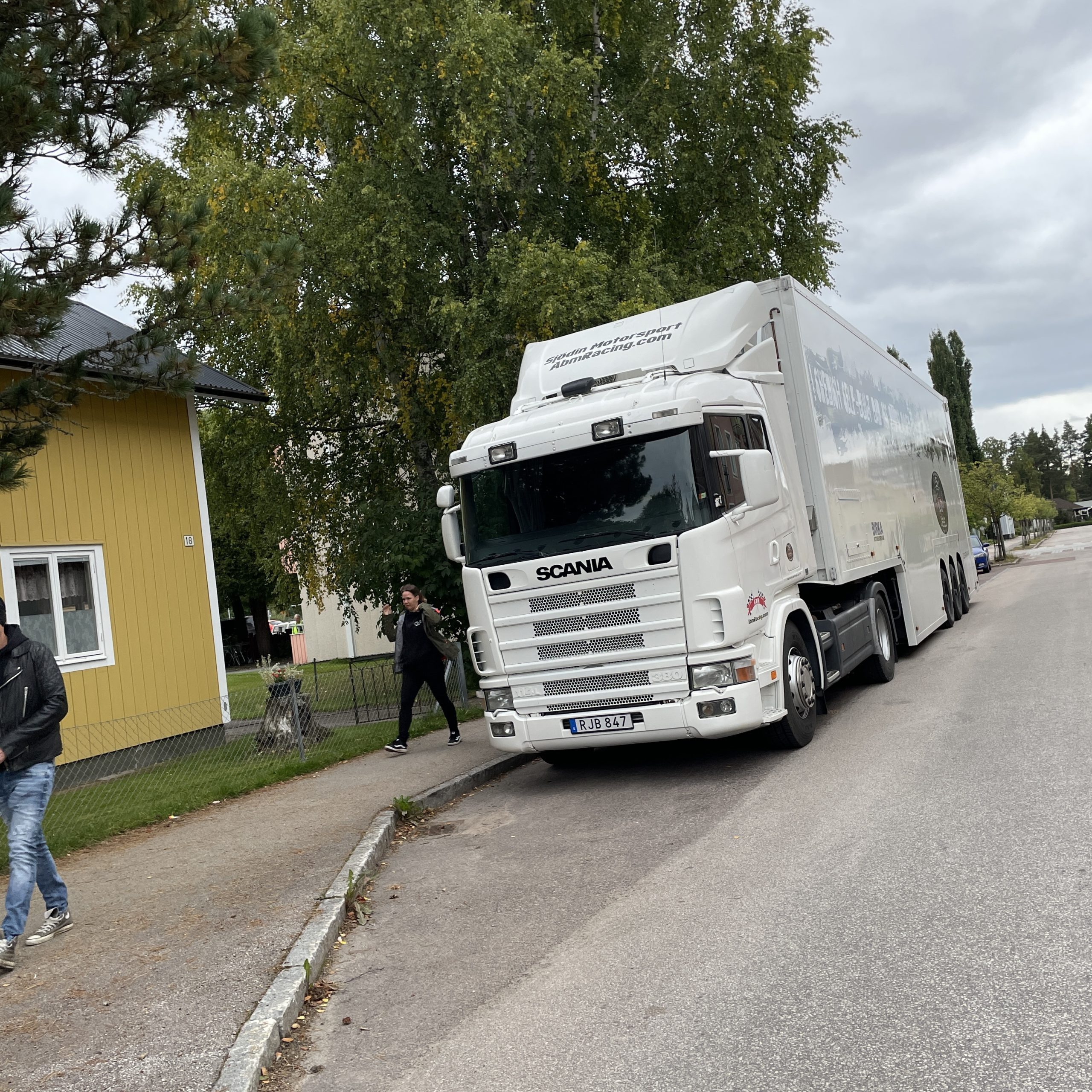 But first breakfast!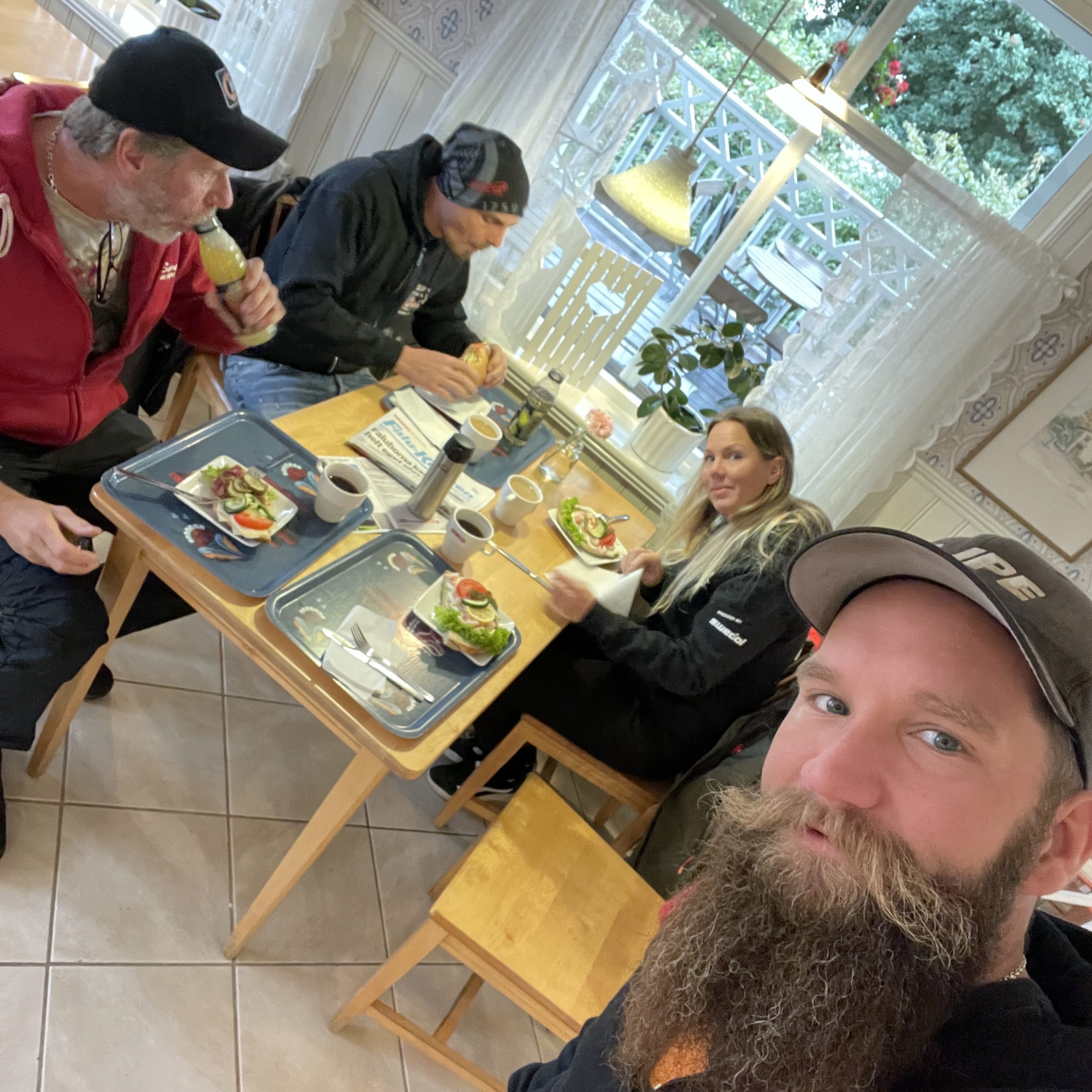 Yesterday I drove the first part to Vansbro alone to meet up with parts of the team for this weekend, and now this morning me, Sofi, Krille and Fredrik are heading for Norway and Gardermoen Raceway to meet up with Dad, Max, John and Dennis later today!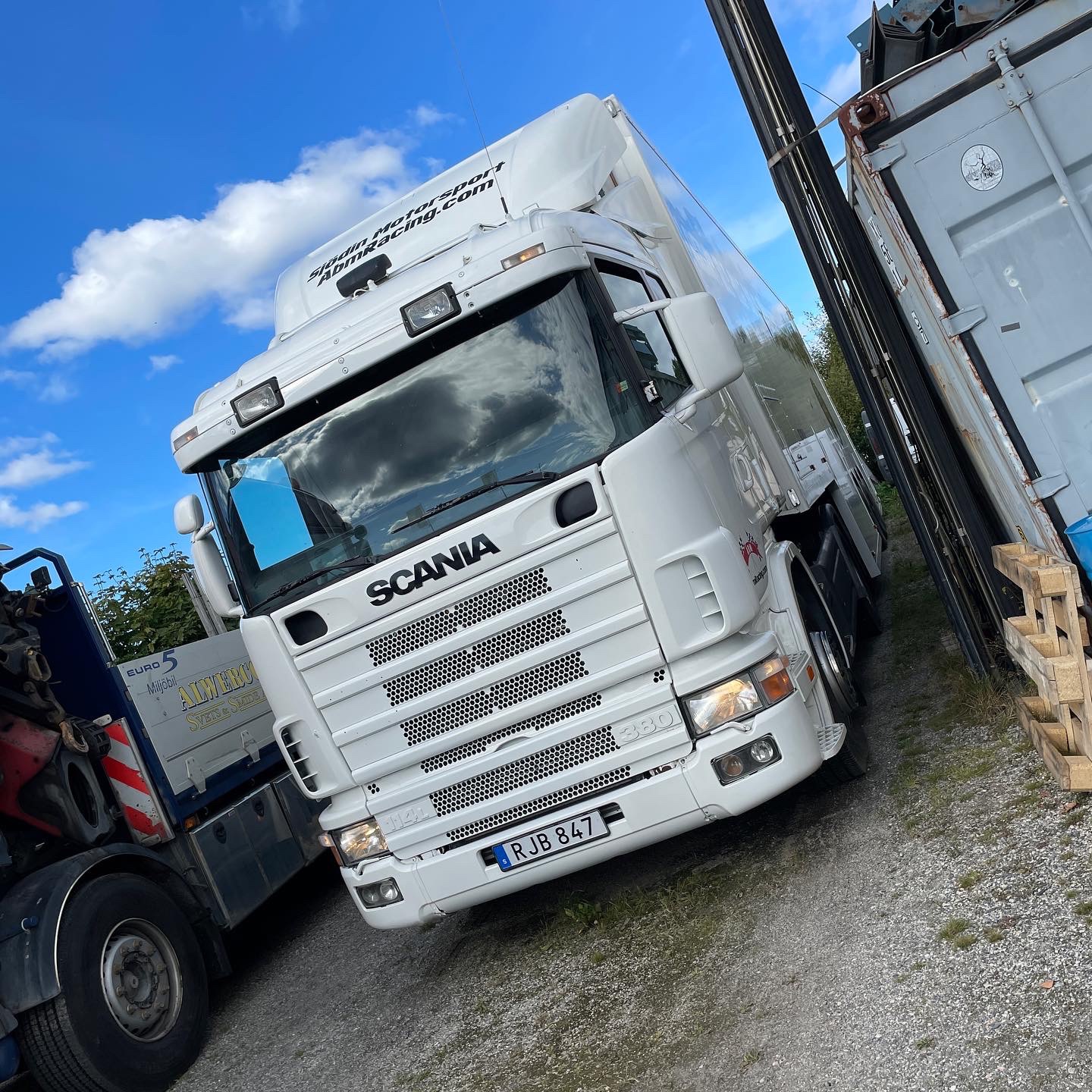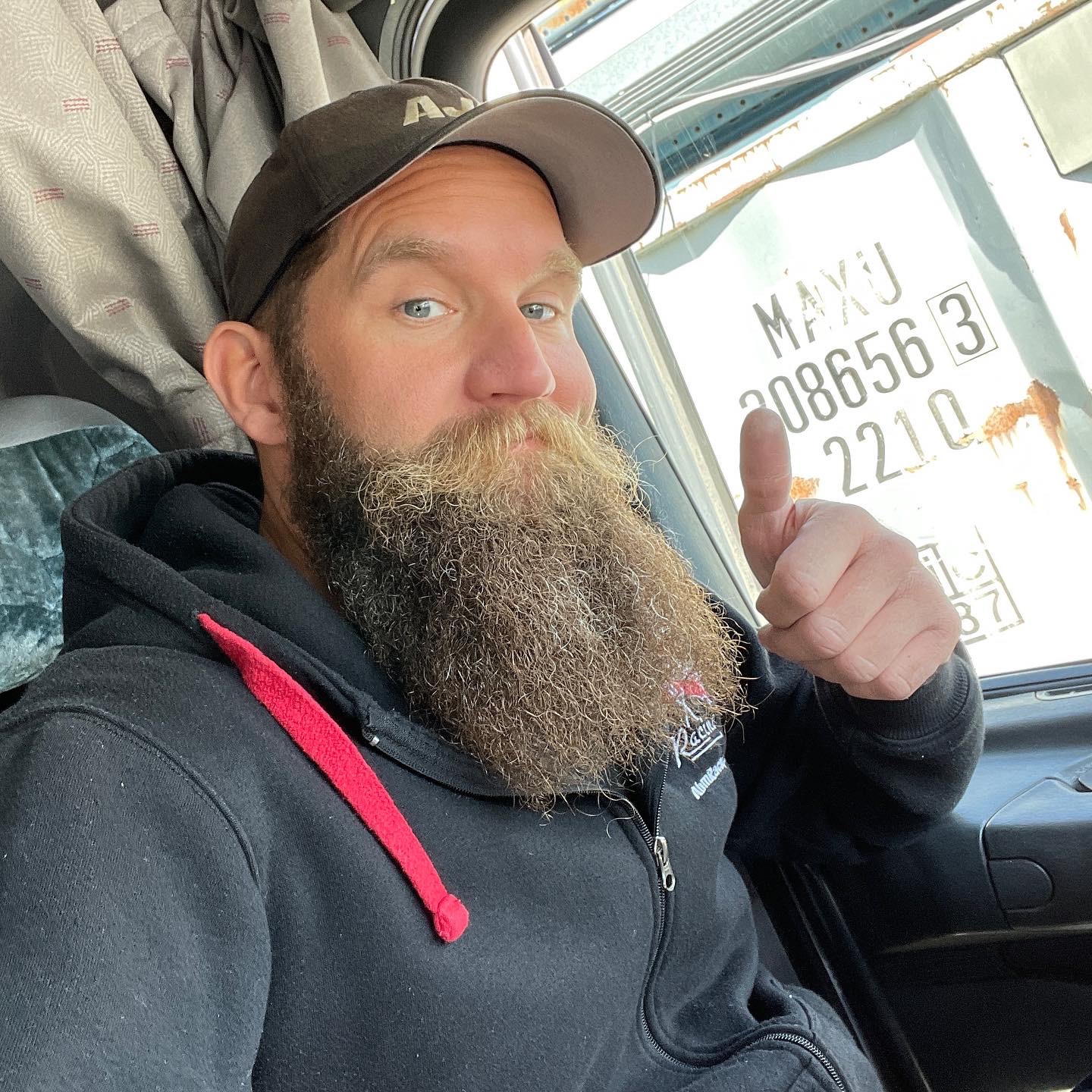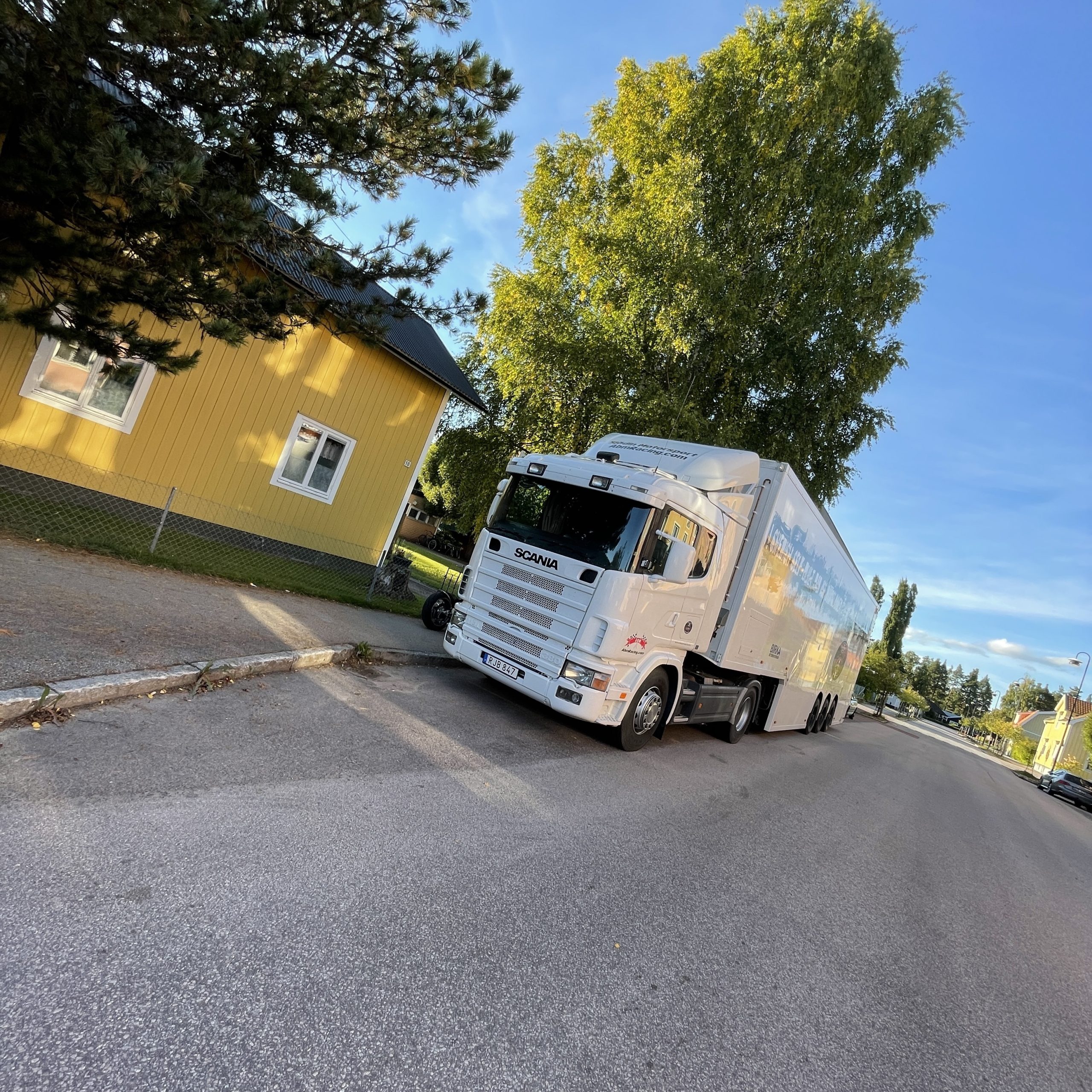 It's good to have a large parking spot outside the house! 😉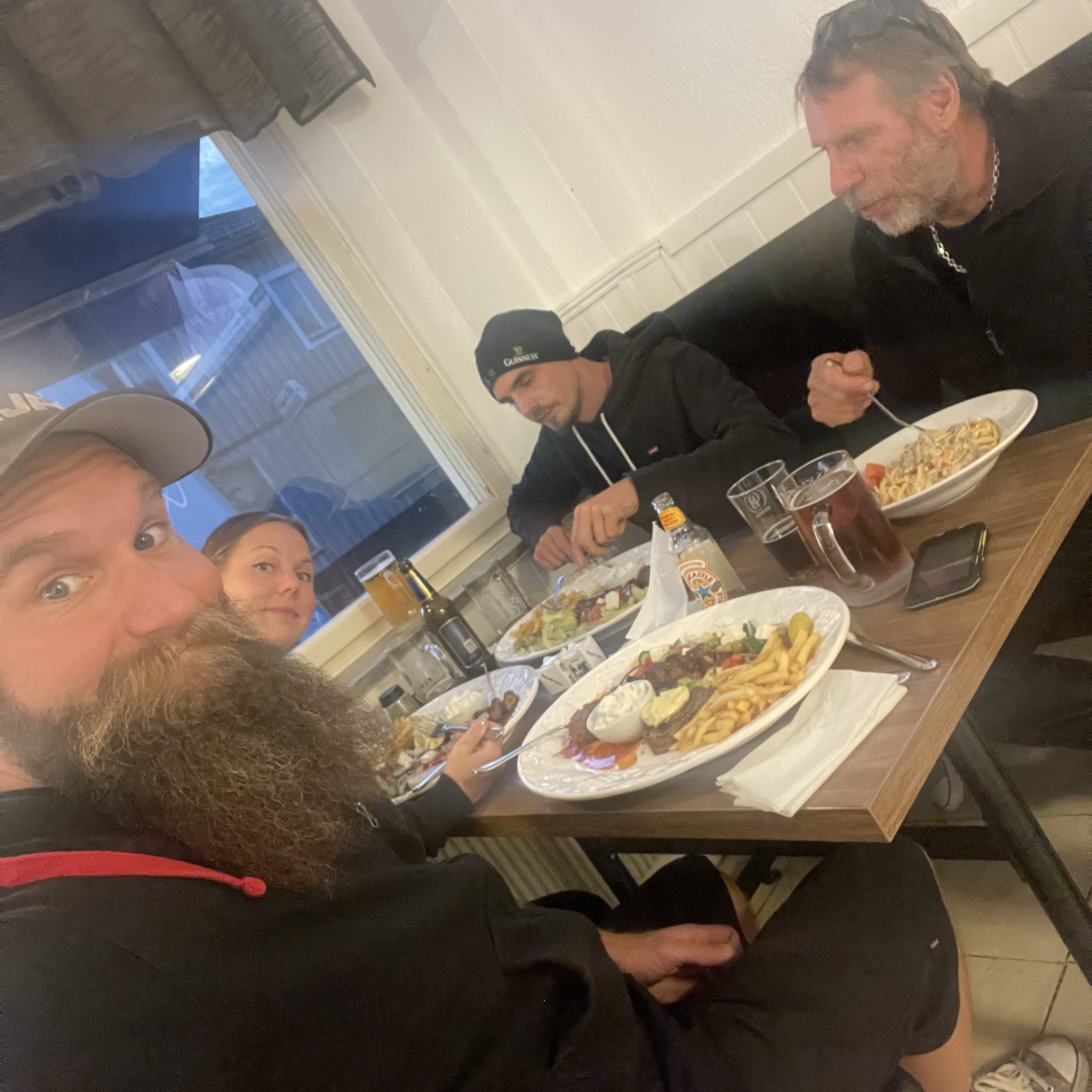 Yesterday's team building dinner at the local pizza place! 🙂
What needed to be fixed on the Chevelle is done, I have bought the new parts we needed, spares are fixed, the trailer is organized!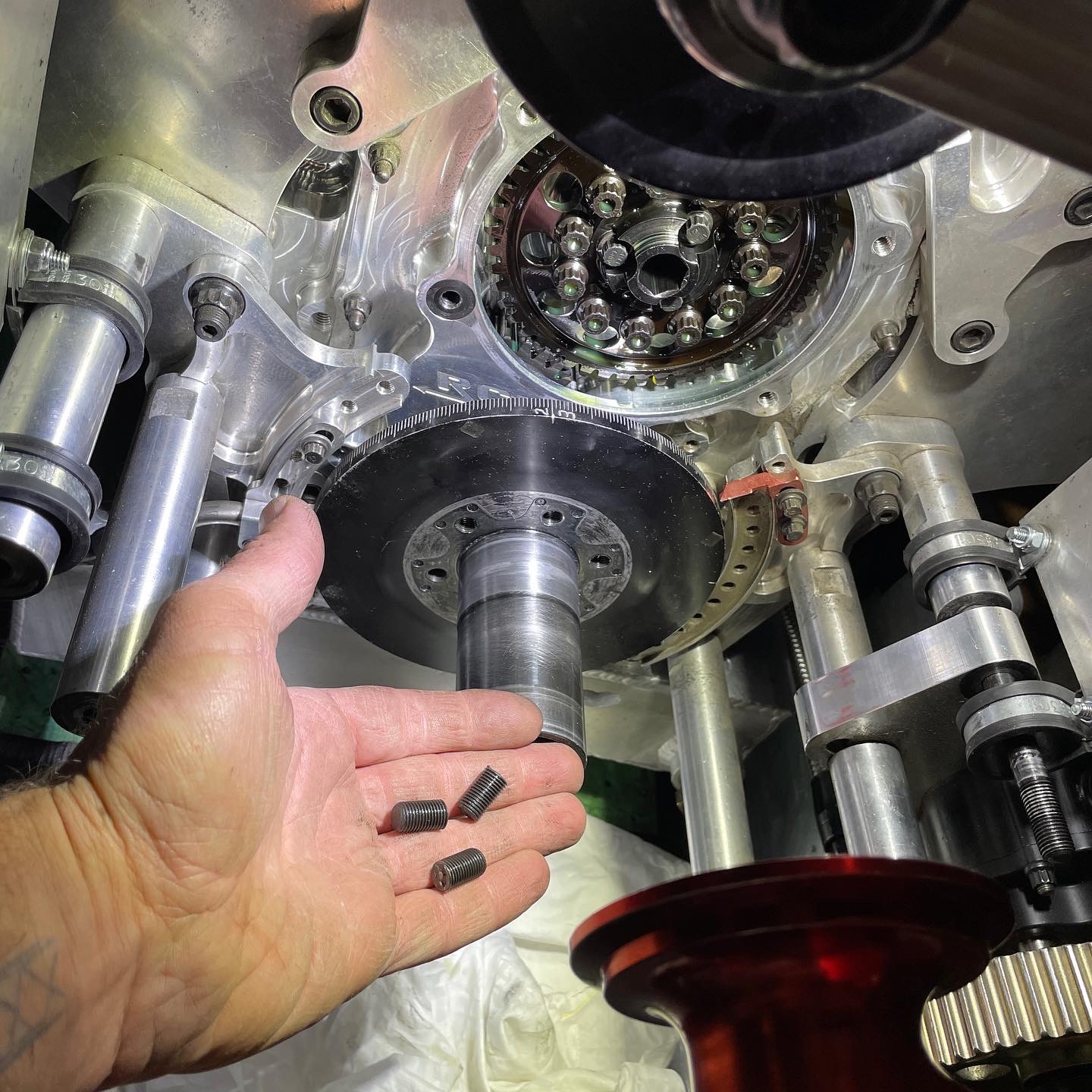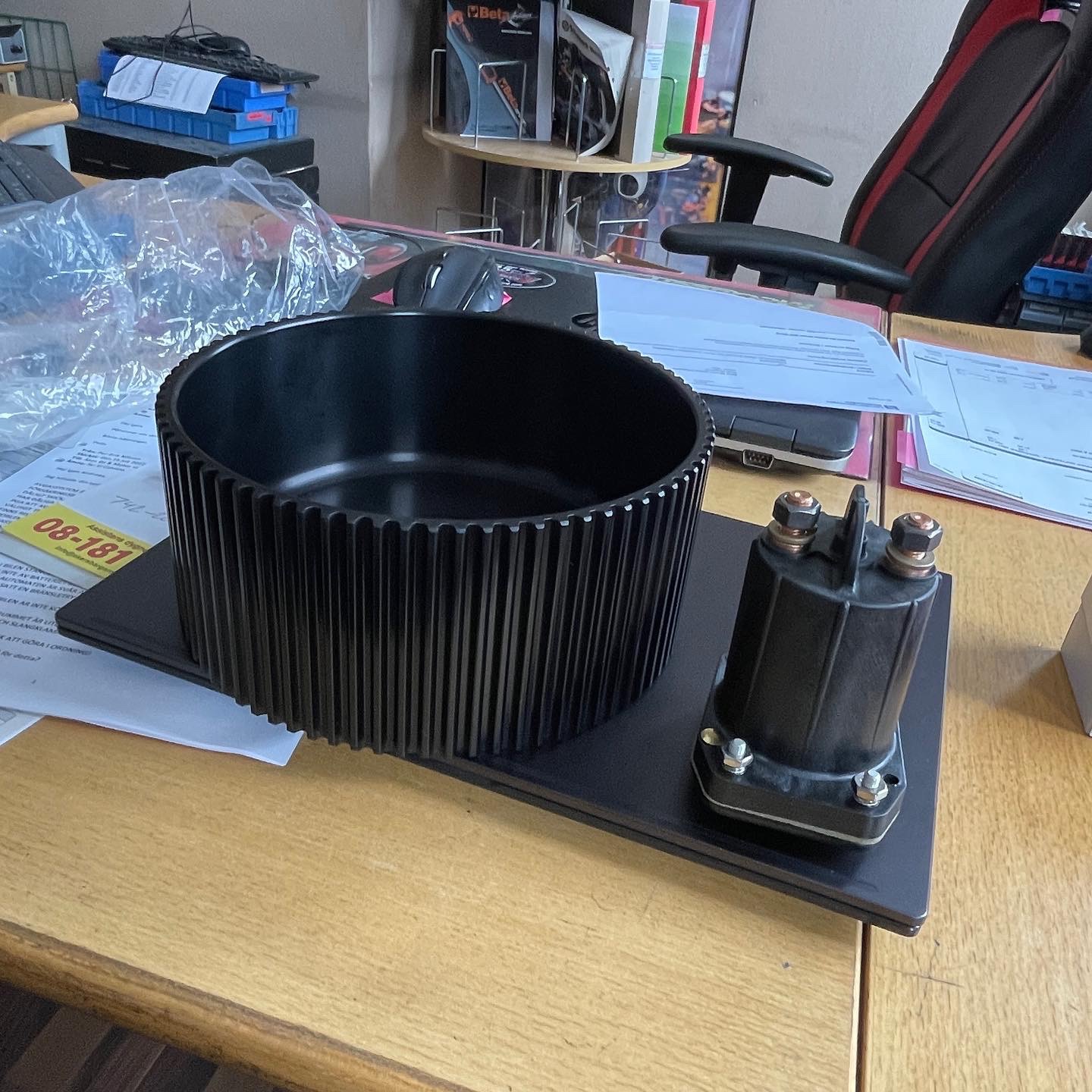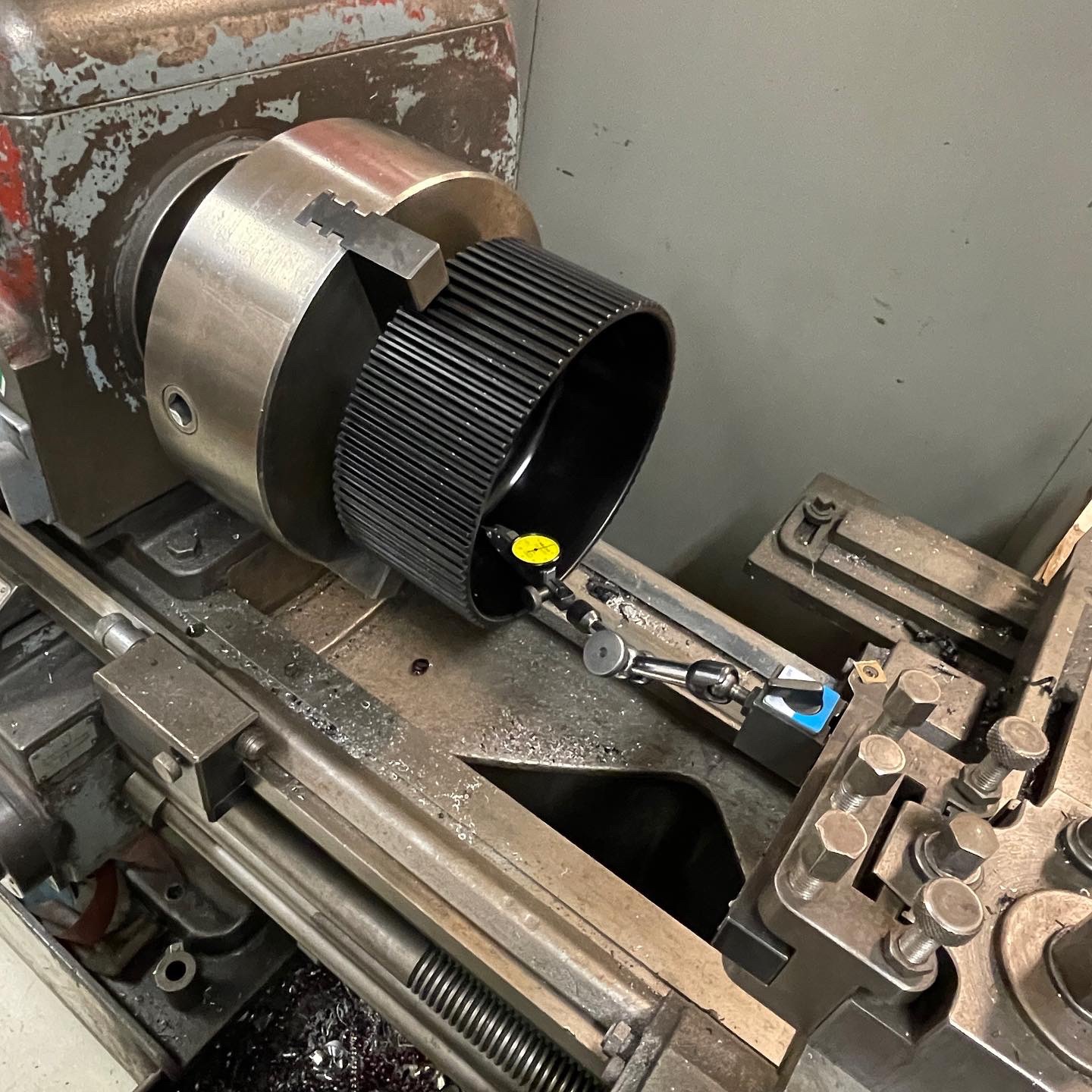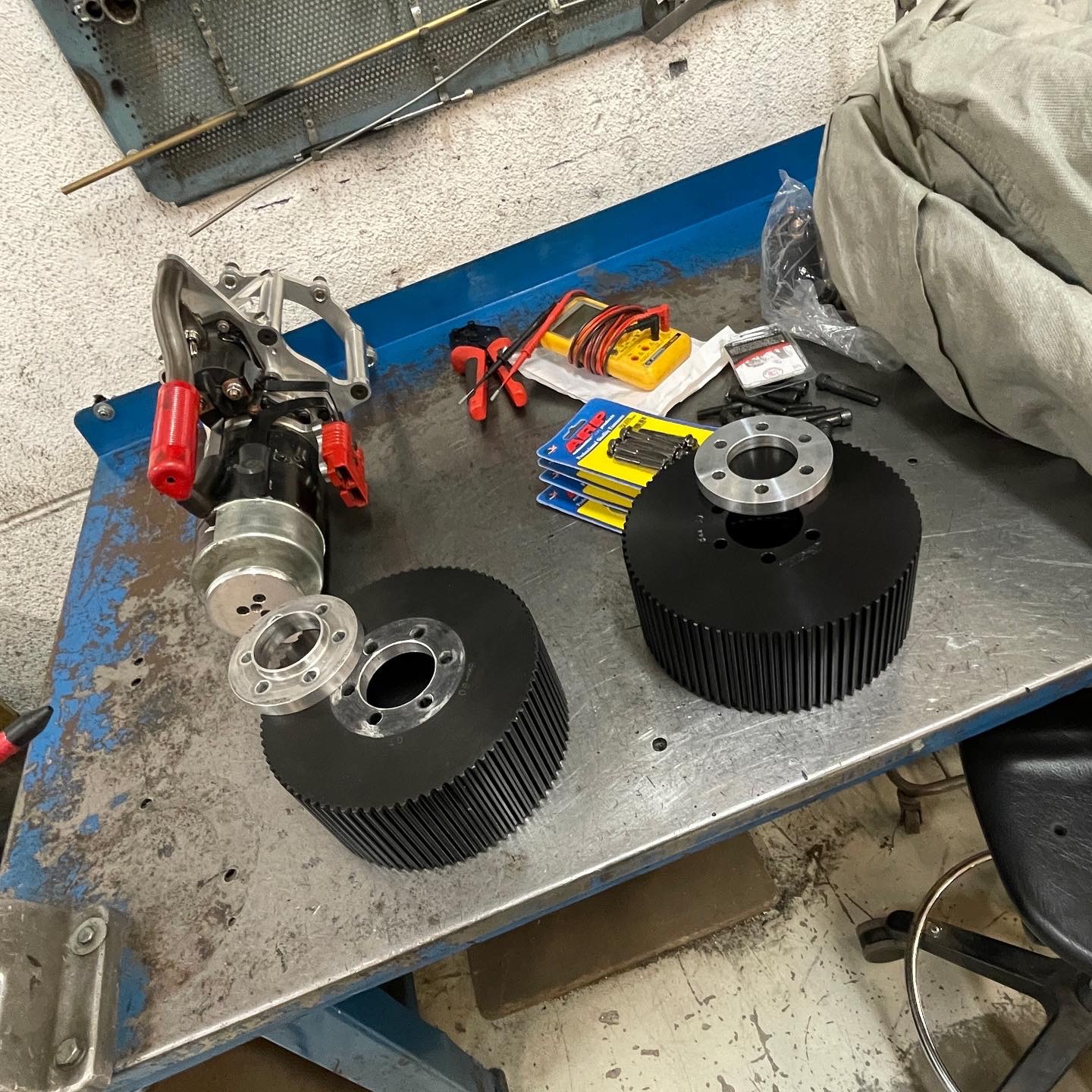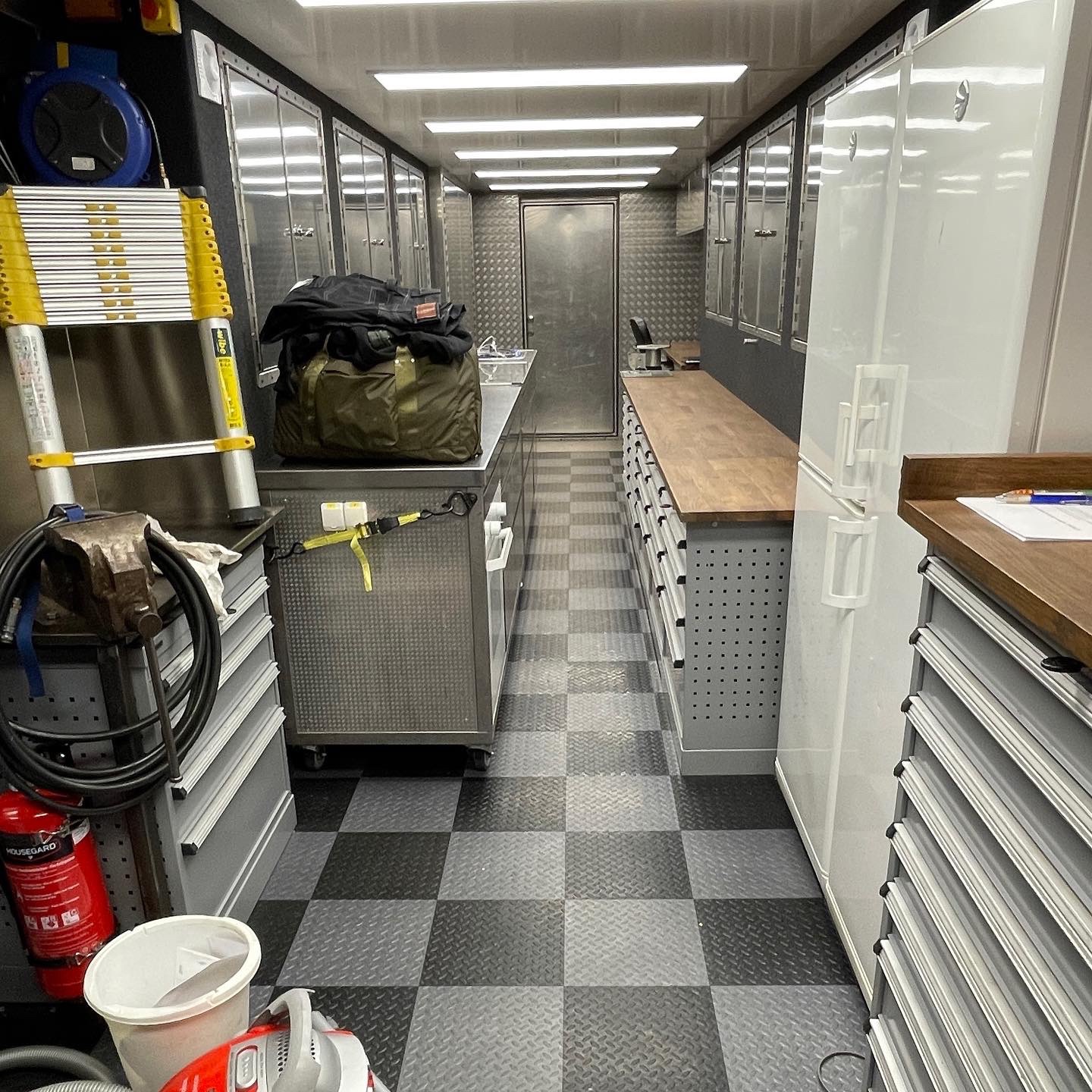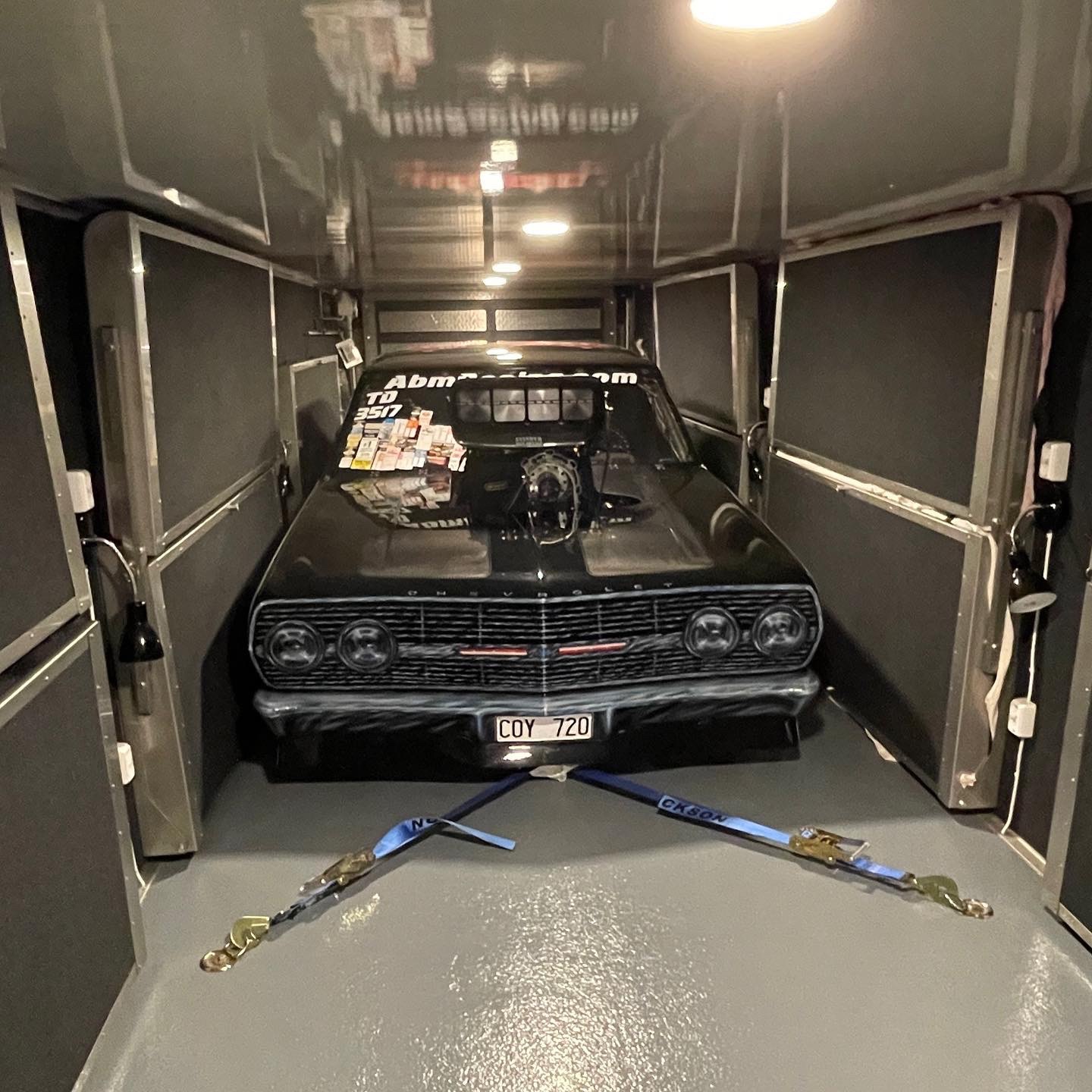 Max and Dennis went by our awesome partner ICA Gärdet on Tuesday and got all the grocery's we need to survive the race weekend!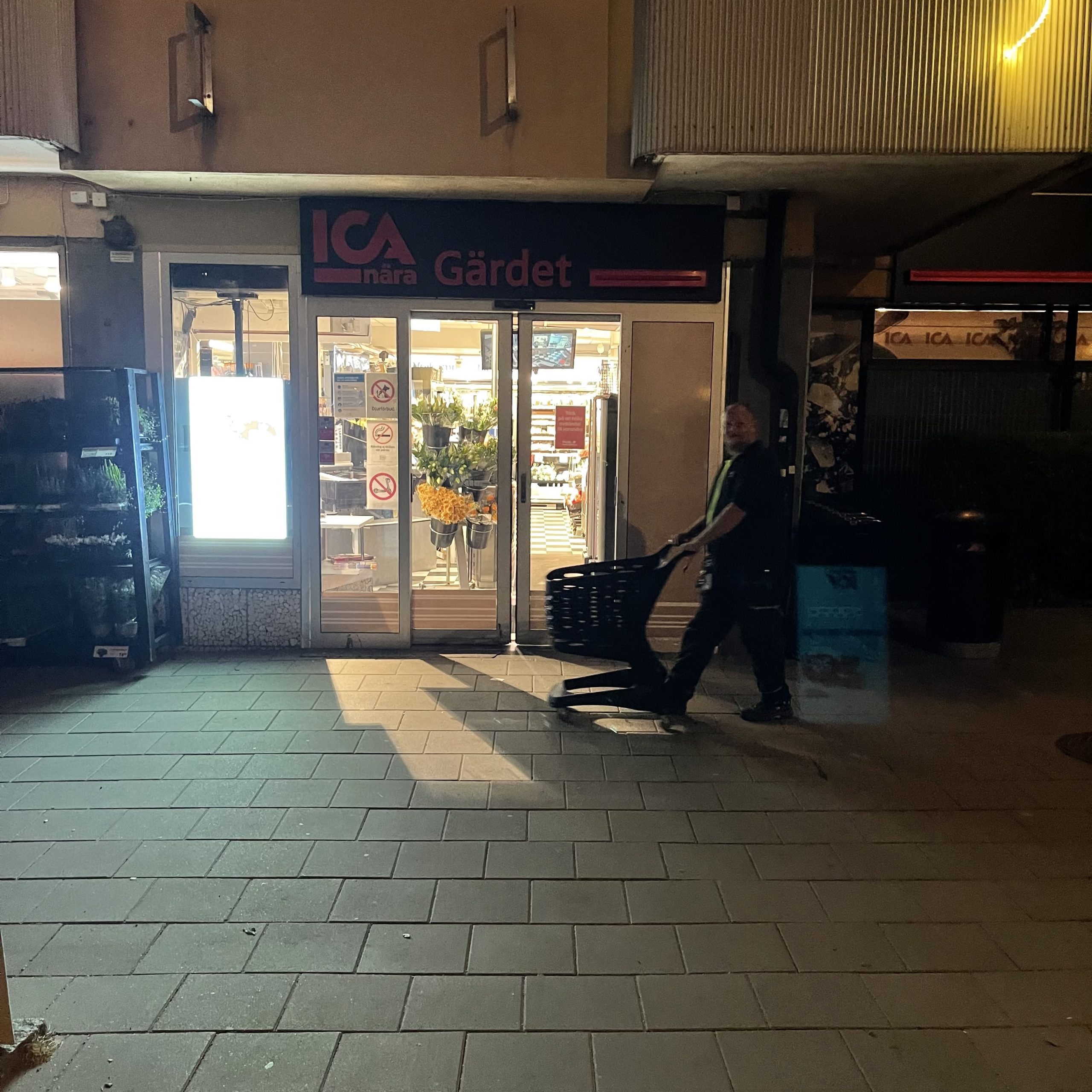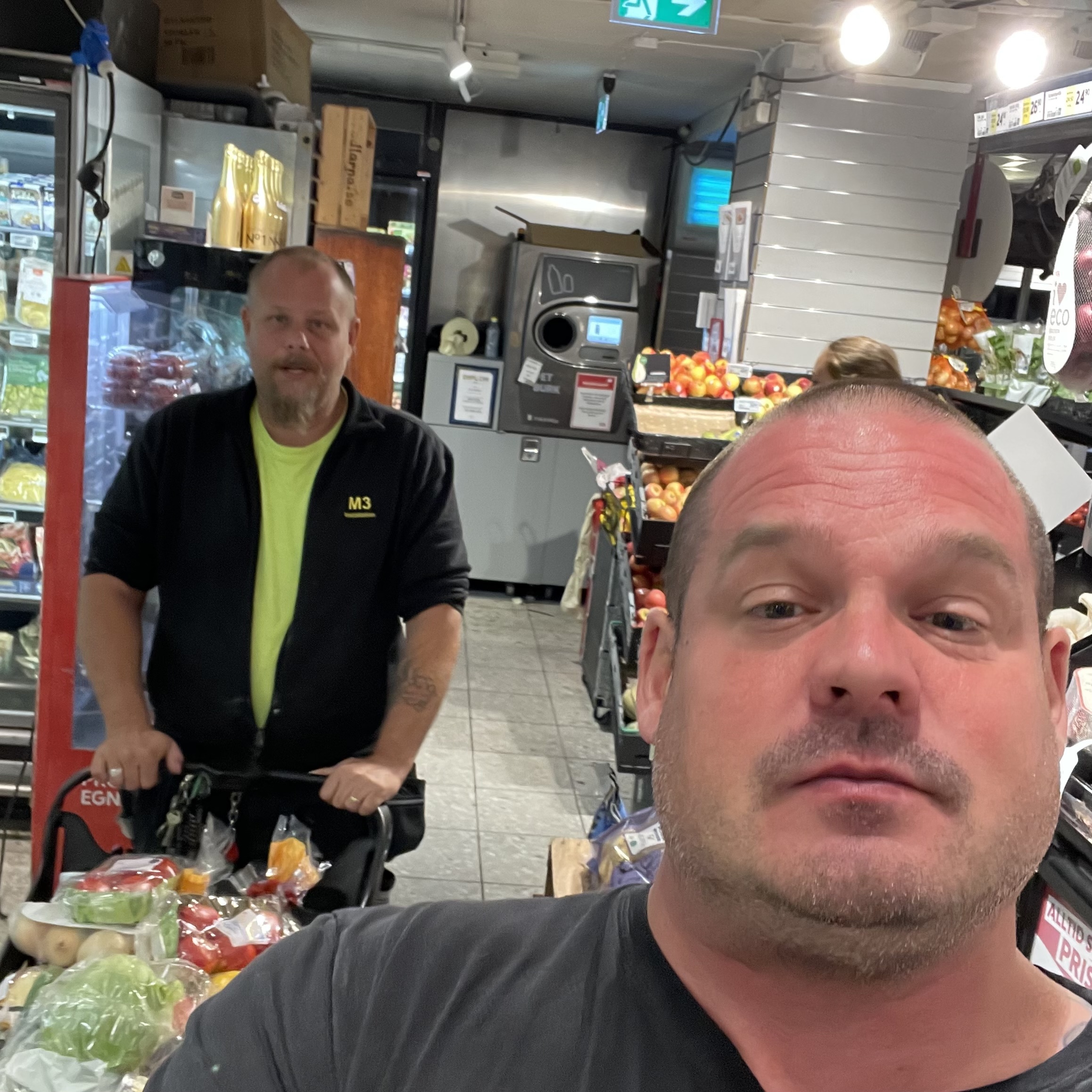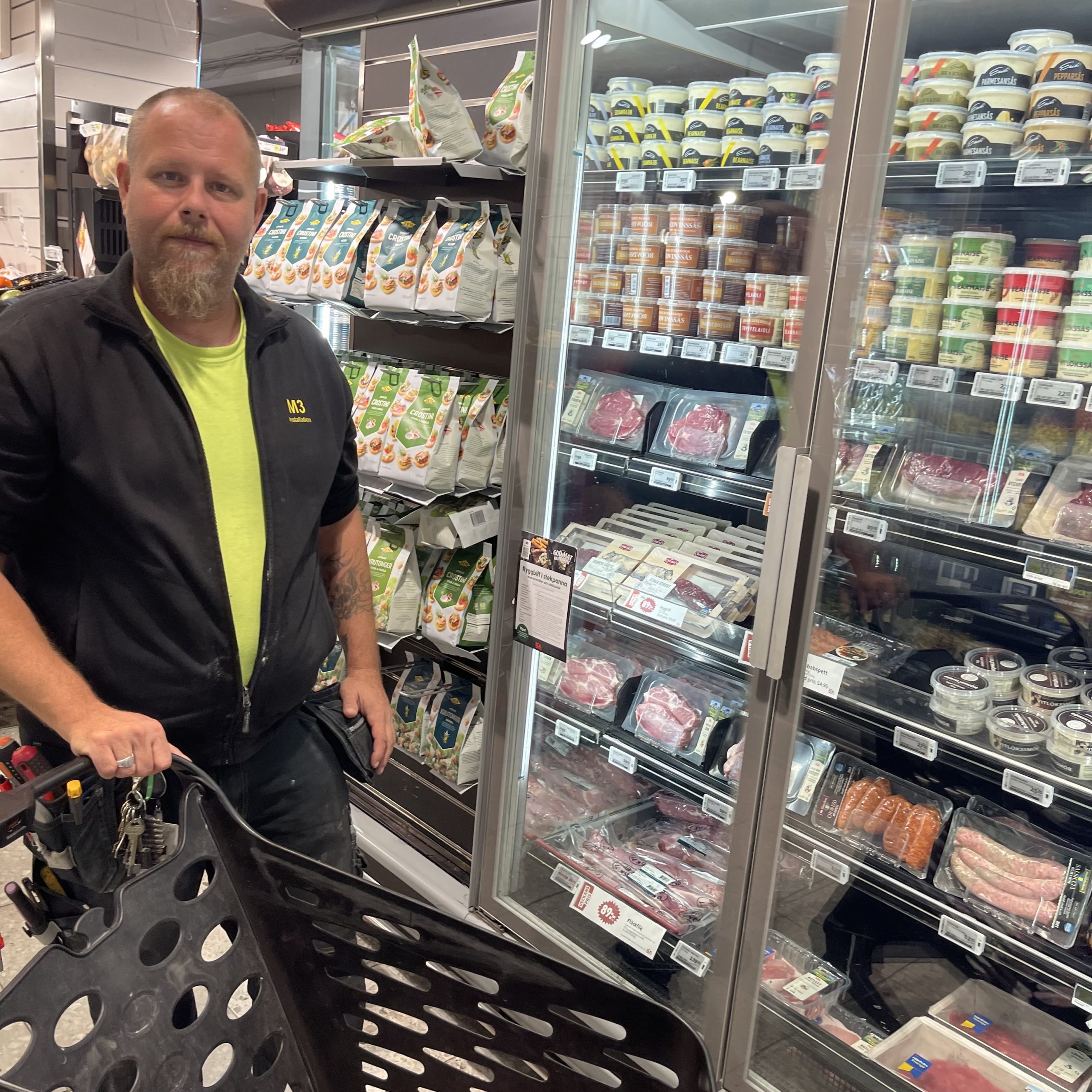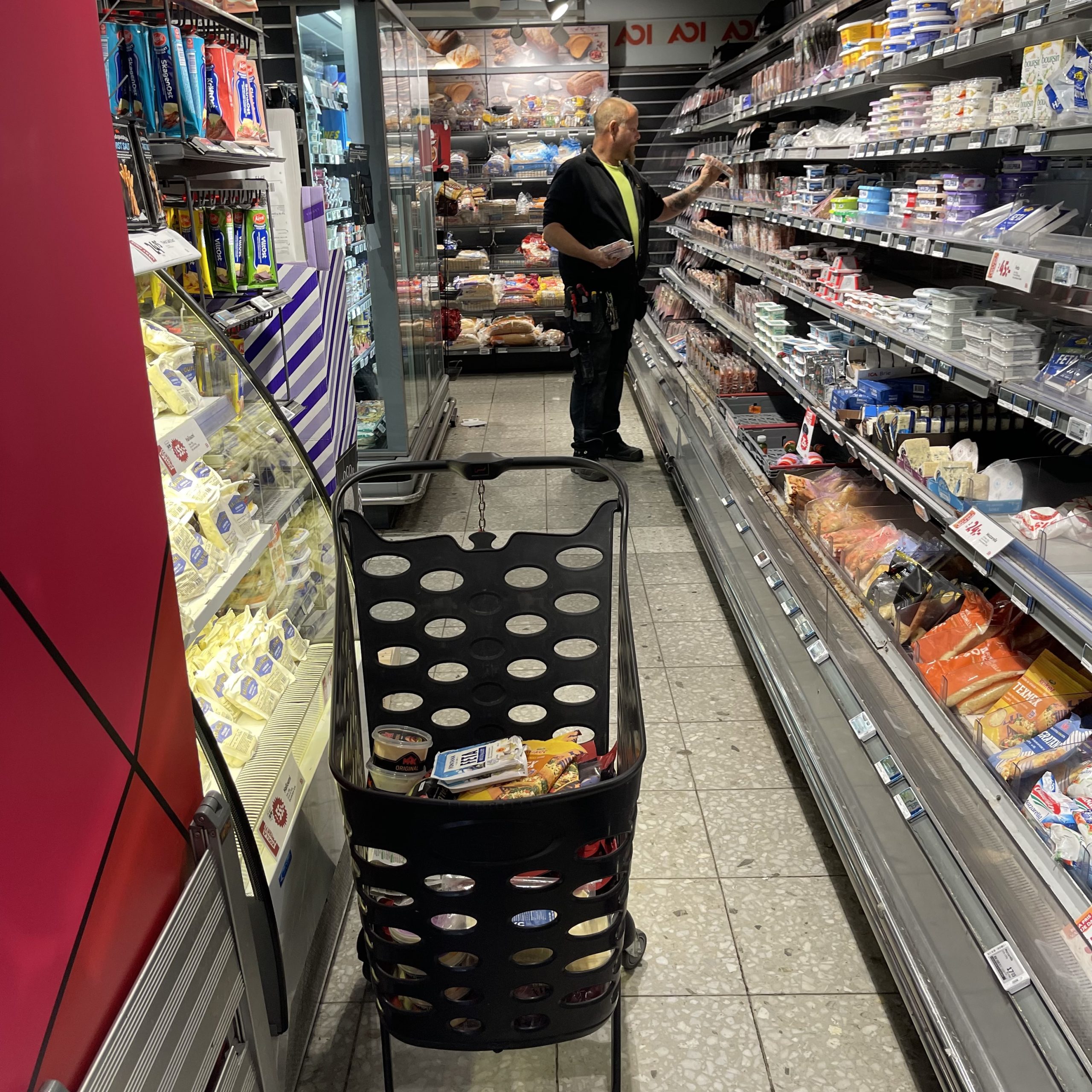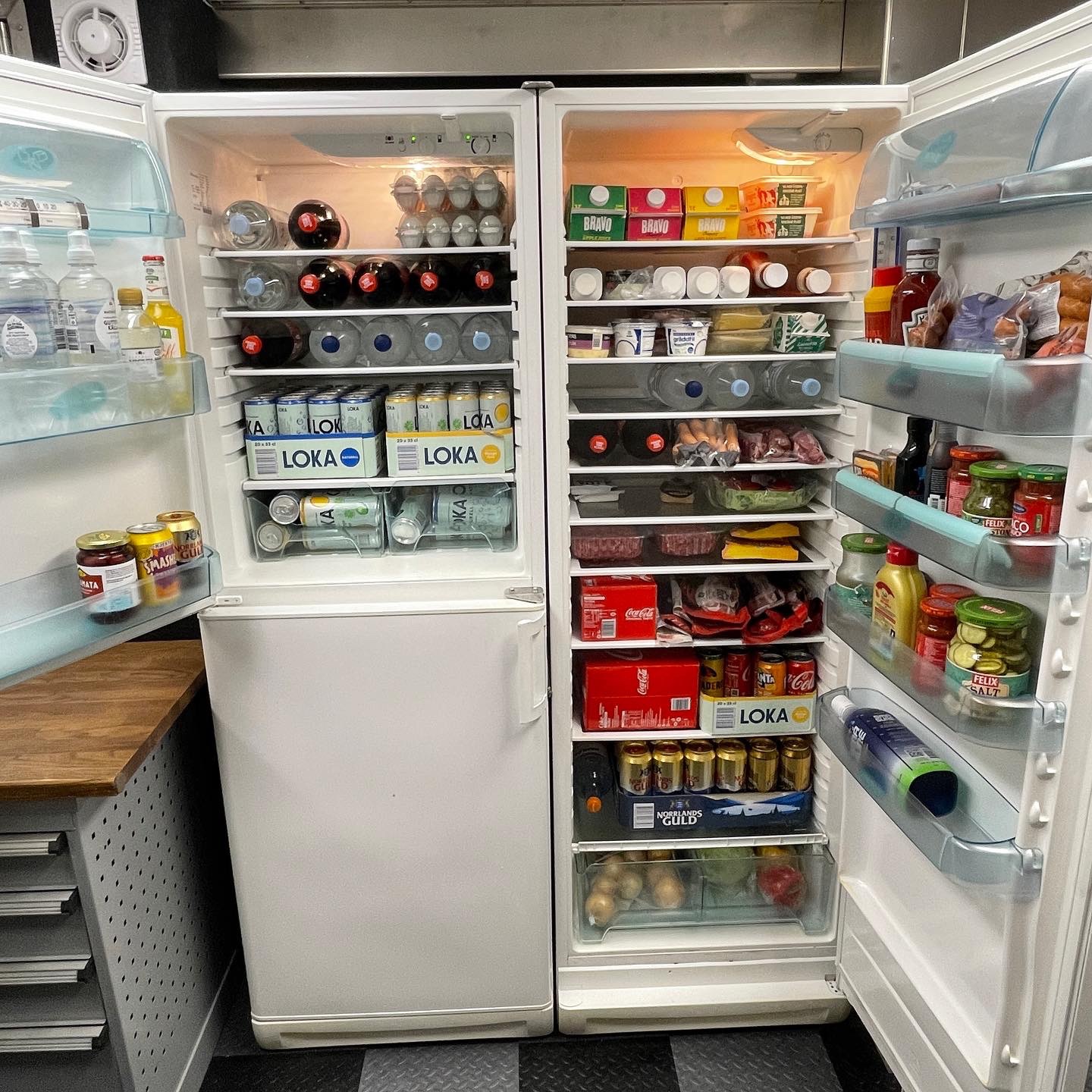 Not a lot of cars but at least we are 5 cars in the TD class this weekend, we are still in the points lead and are planing to stay there after the weekend is over! 🙂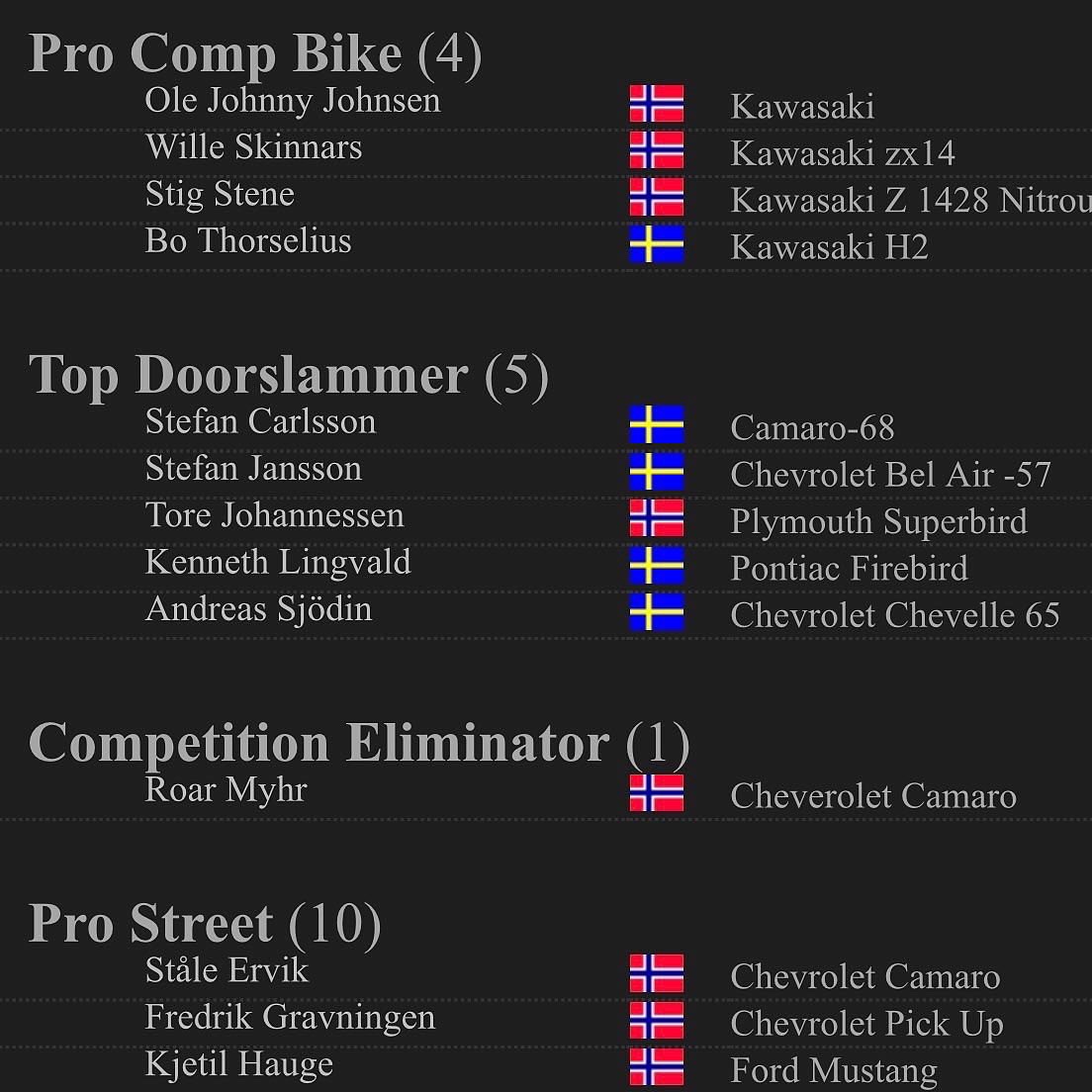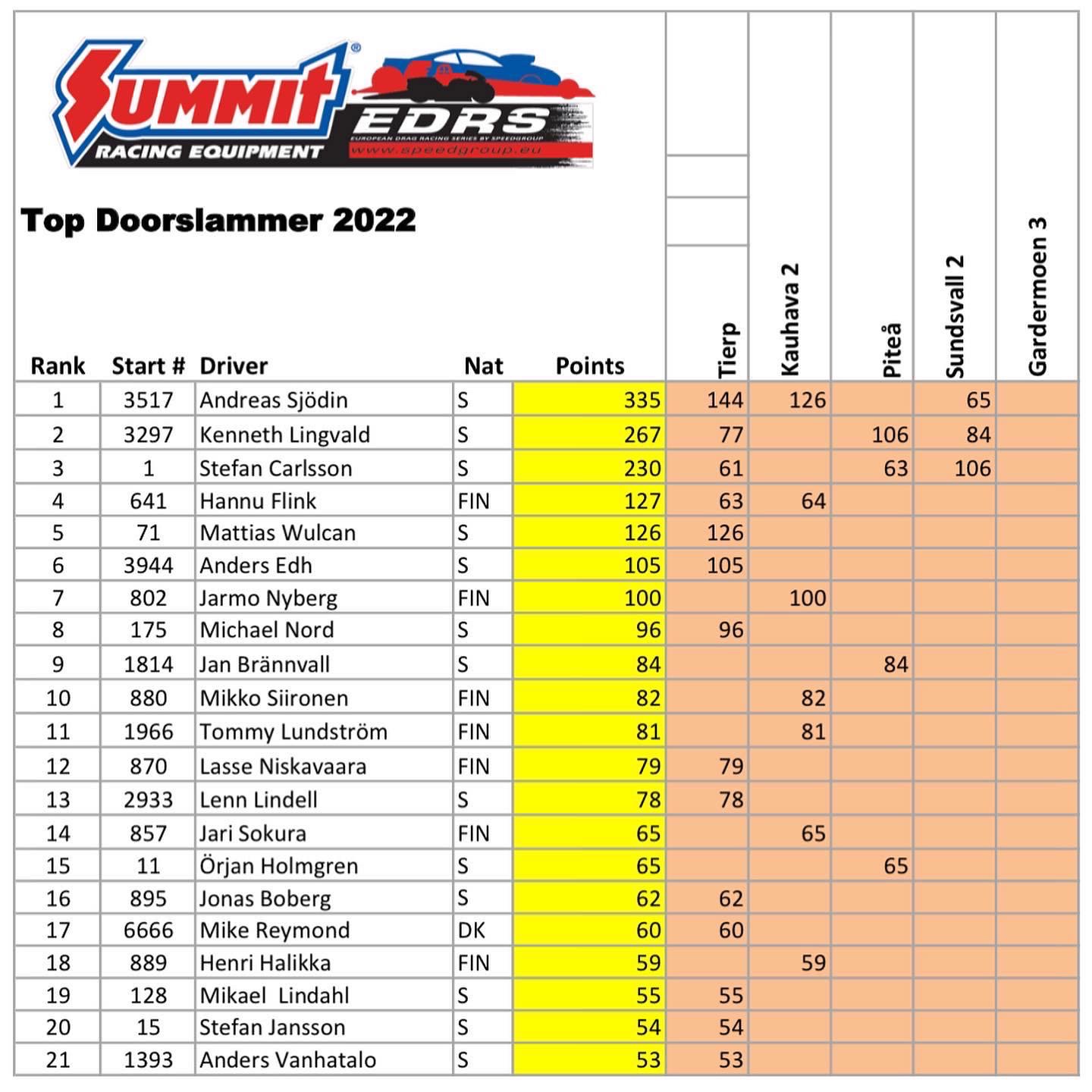 Hope to see you guys at Gardermoen this coming weekend!
#nownorway #gardermoenraceway #gardermoen #norskdragracinggardermoen #thefinals #lastoutingthisyear #goodtimes #greatpeople #friends #family #onemoreeightmile #dragracing #edrsspeedgroup #breakfast #topdoorslammer #abmracing #sjodinmotorsport