We are in the finals!
That felt good even that I messed up on the three! 😉
We won the round with a 4.0575 @ 296.42km/h!
AND WE ARE THE EDRS TOP DOORSLAMMER CHAMPIONS 2022!!!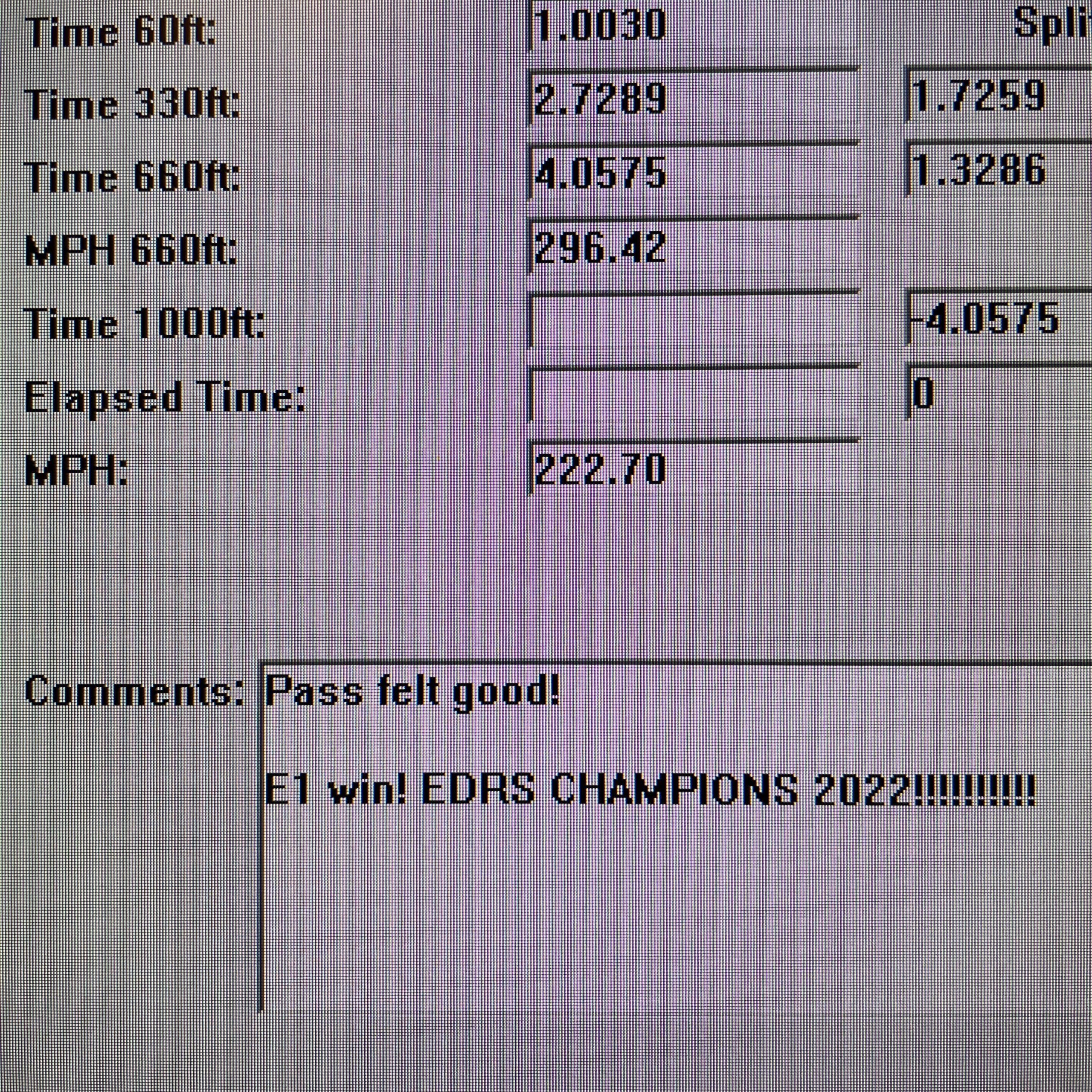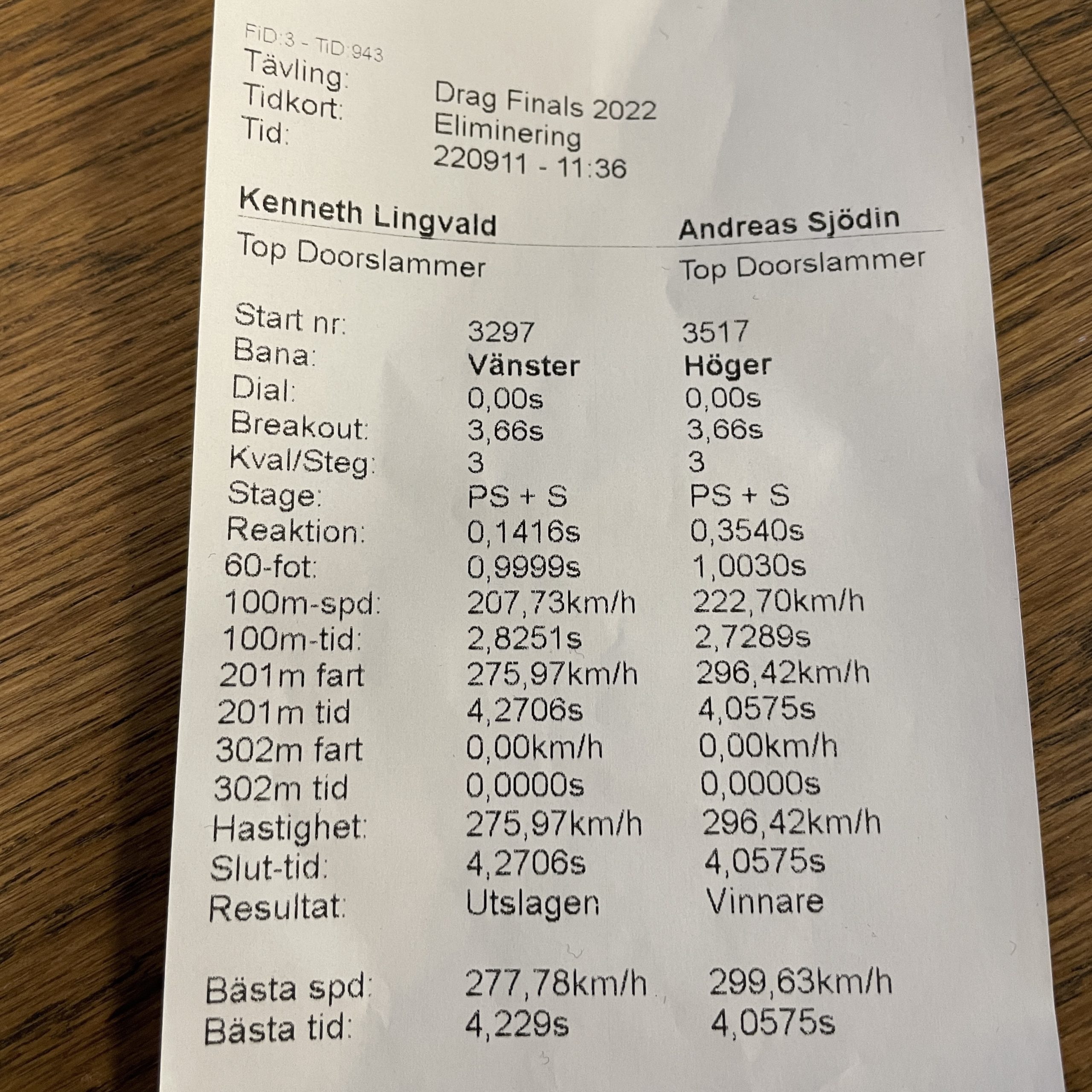 Service and then elimination round 2 and the finals against Tee Cee Racing in a bit!