Just one more eight mile!
We won elimination round 1 and made one more Finnish Top Doorslammer record with 3.884, pretty ok 60ft and better 330 but we are still missing power because the speed is so low!..
Well we won, on to E2 in a bit!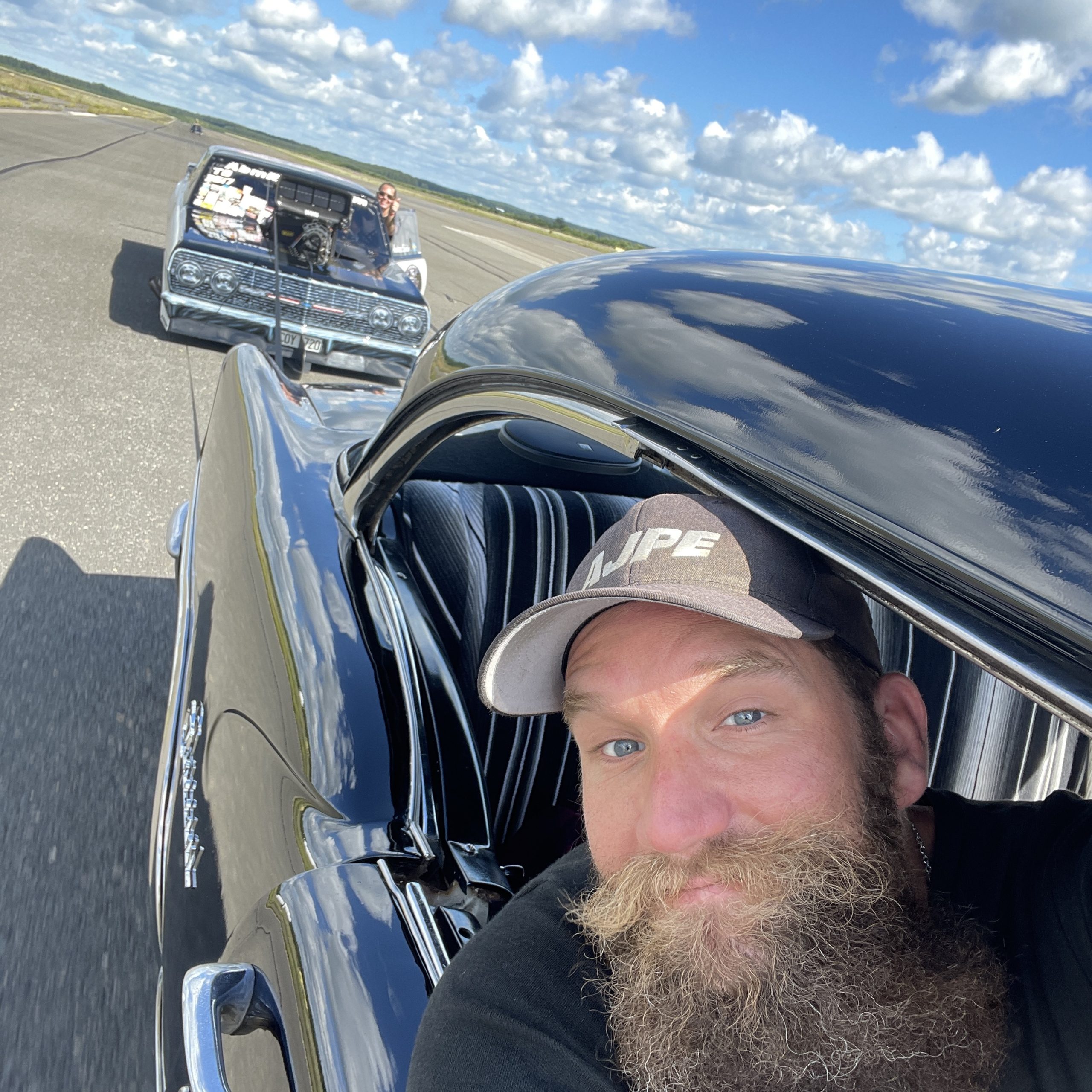 Car looks just fine after some service!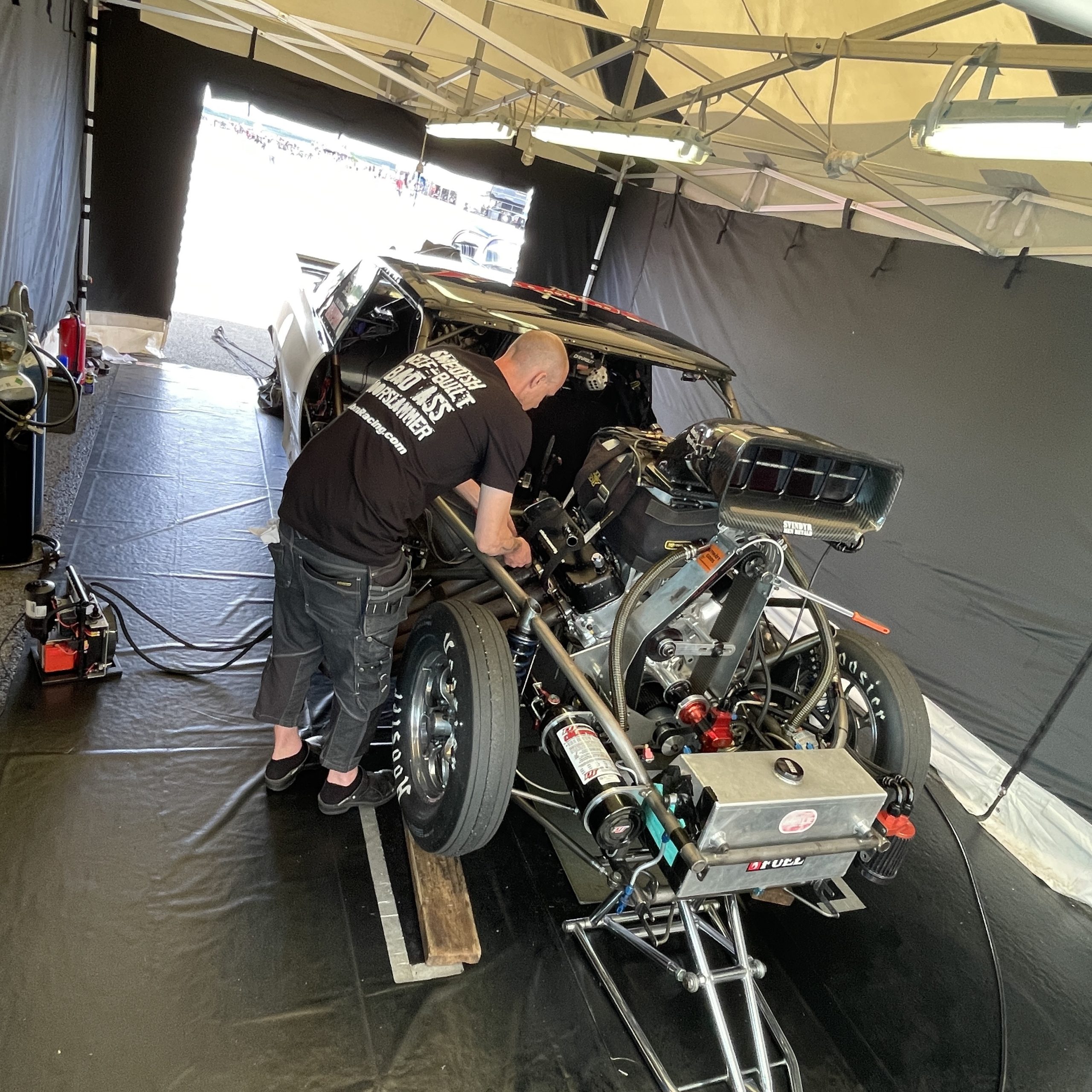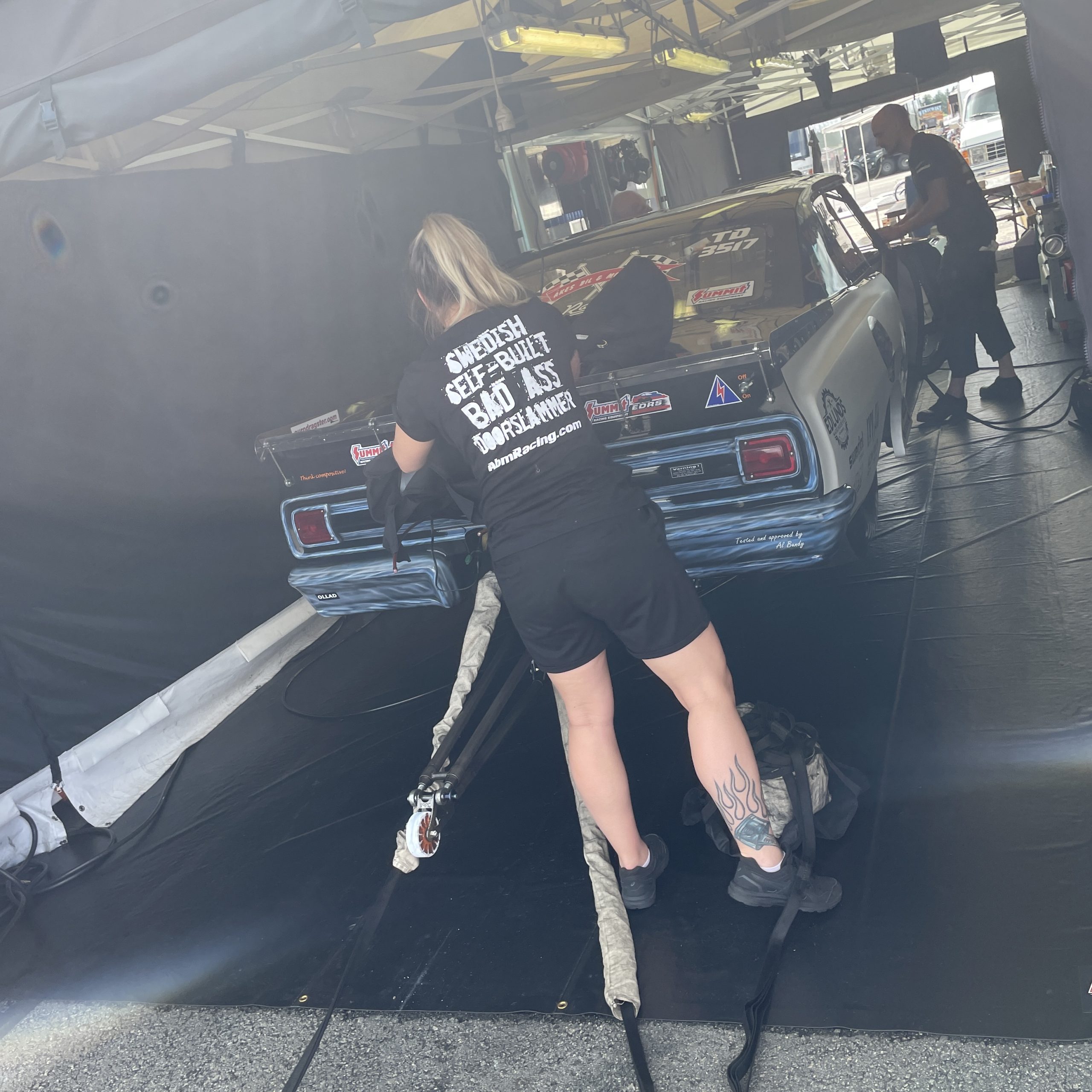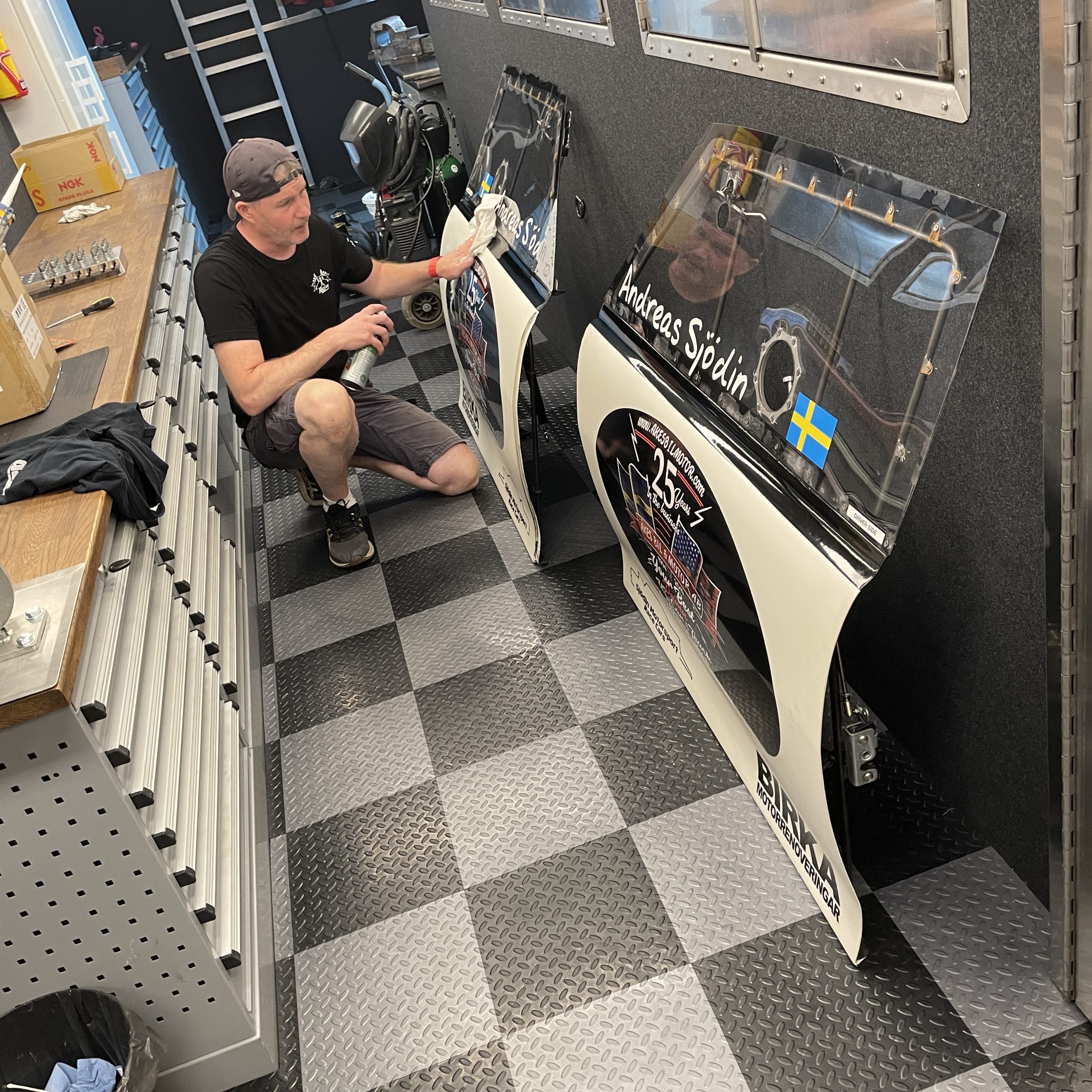 The Snake makes the Chevelle look great! 😀