I found something that I wanted to try yesterday and it kind of worked! 🙂
Went down with a little better 3.936 with a slow 298km/h! Why the speed is slow is because the car moves around pretty much after 330ft (half track) It needs some driving and I got a lateral G from plus 1 G to minus 1 G!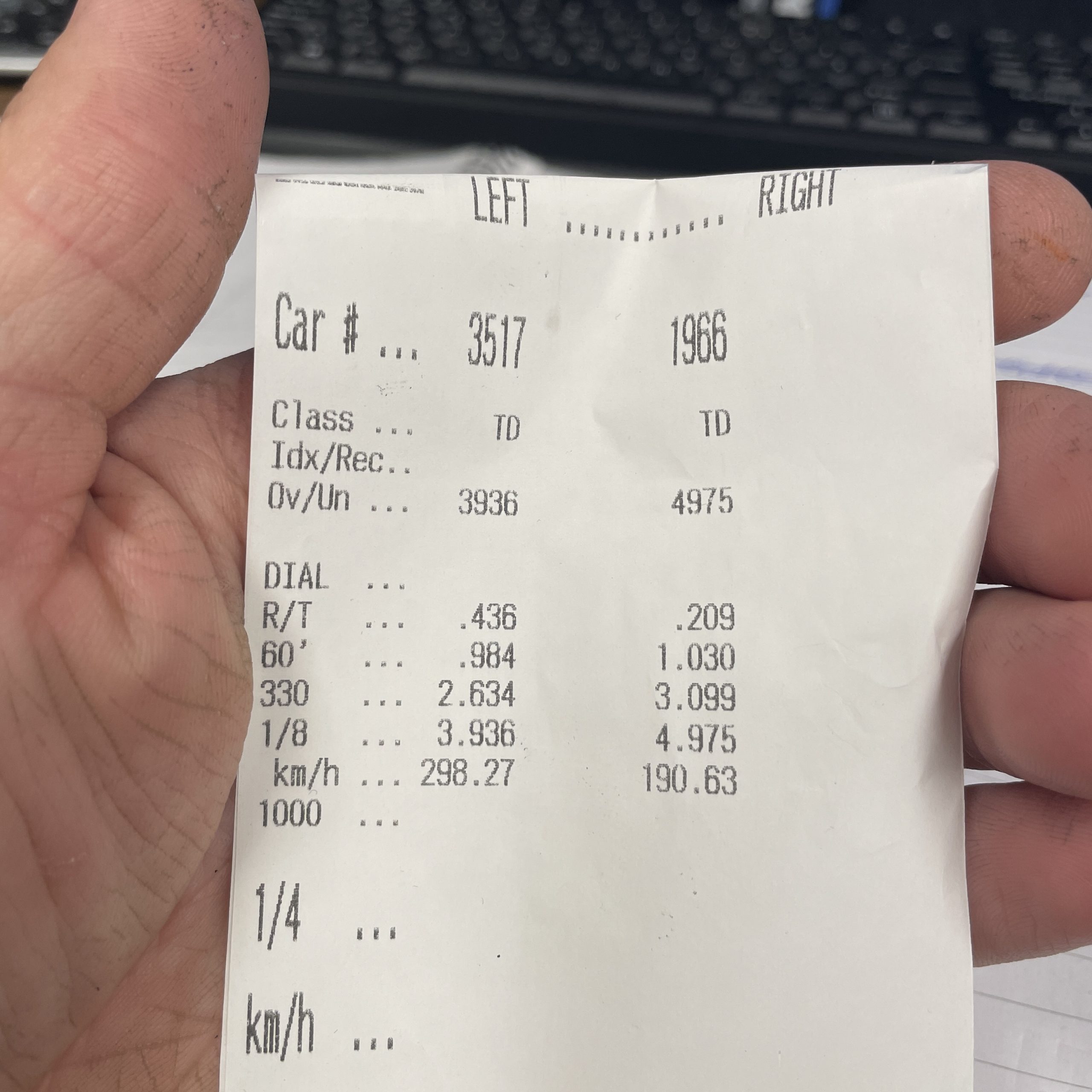 But I'm on to something, but really slowly! 😉 Better go down the track getting data and runs instead of shake around or blow the tires on the starting line!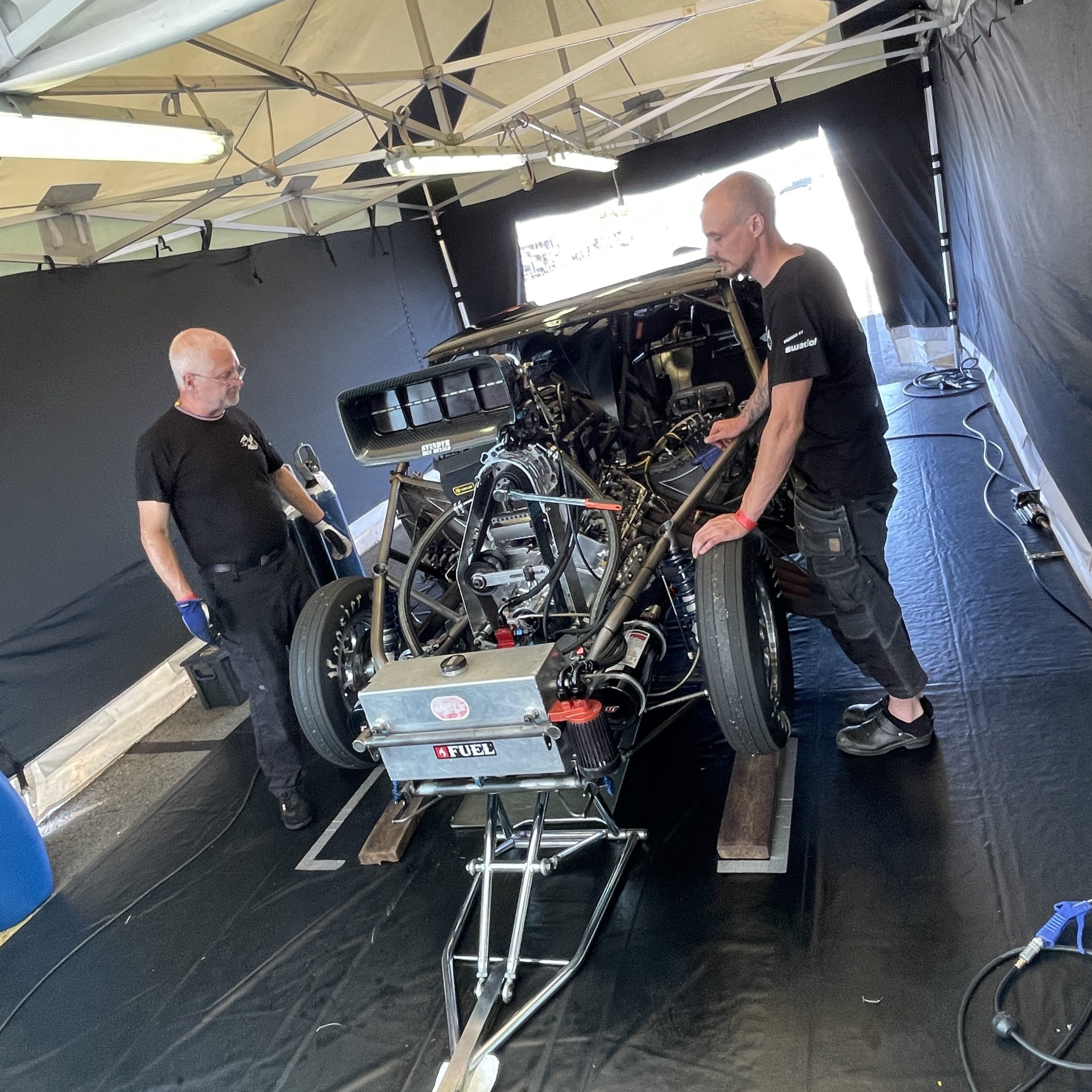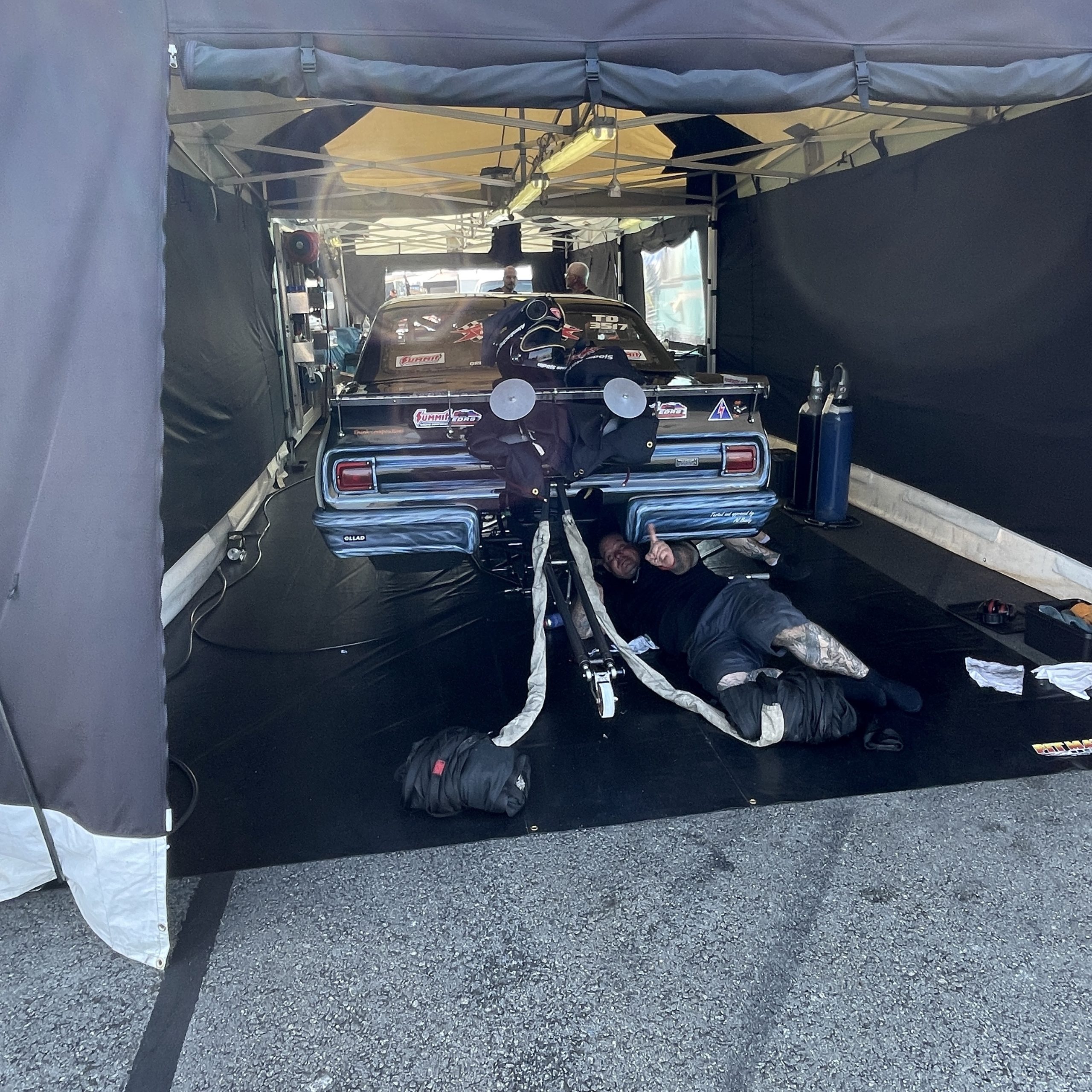 Dad and Krille are getting the motor some love!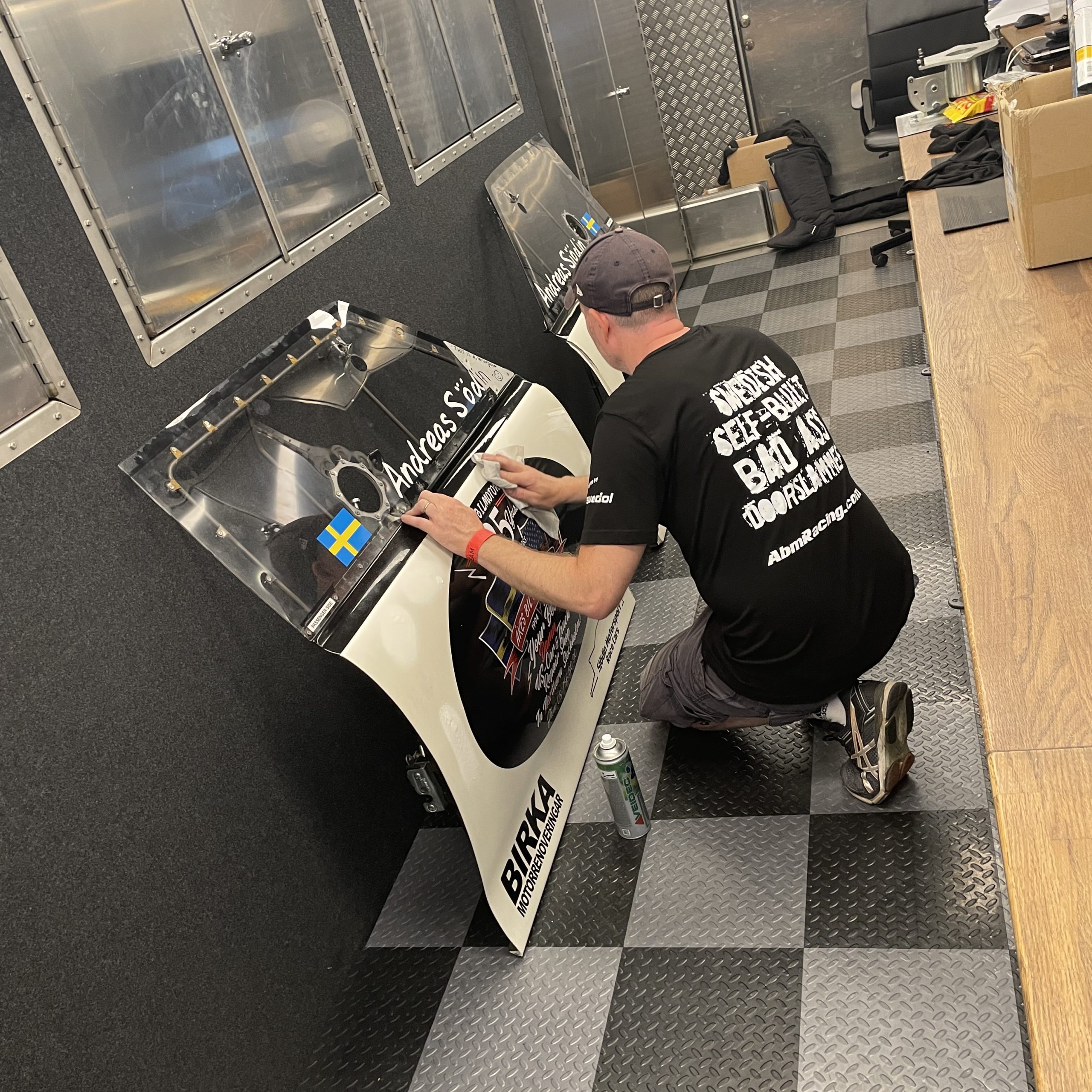 John the Snake makes the Chevelle look good!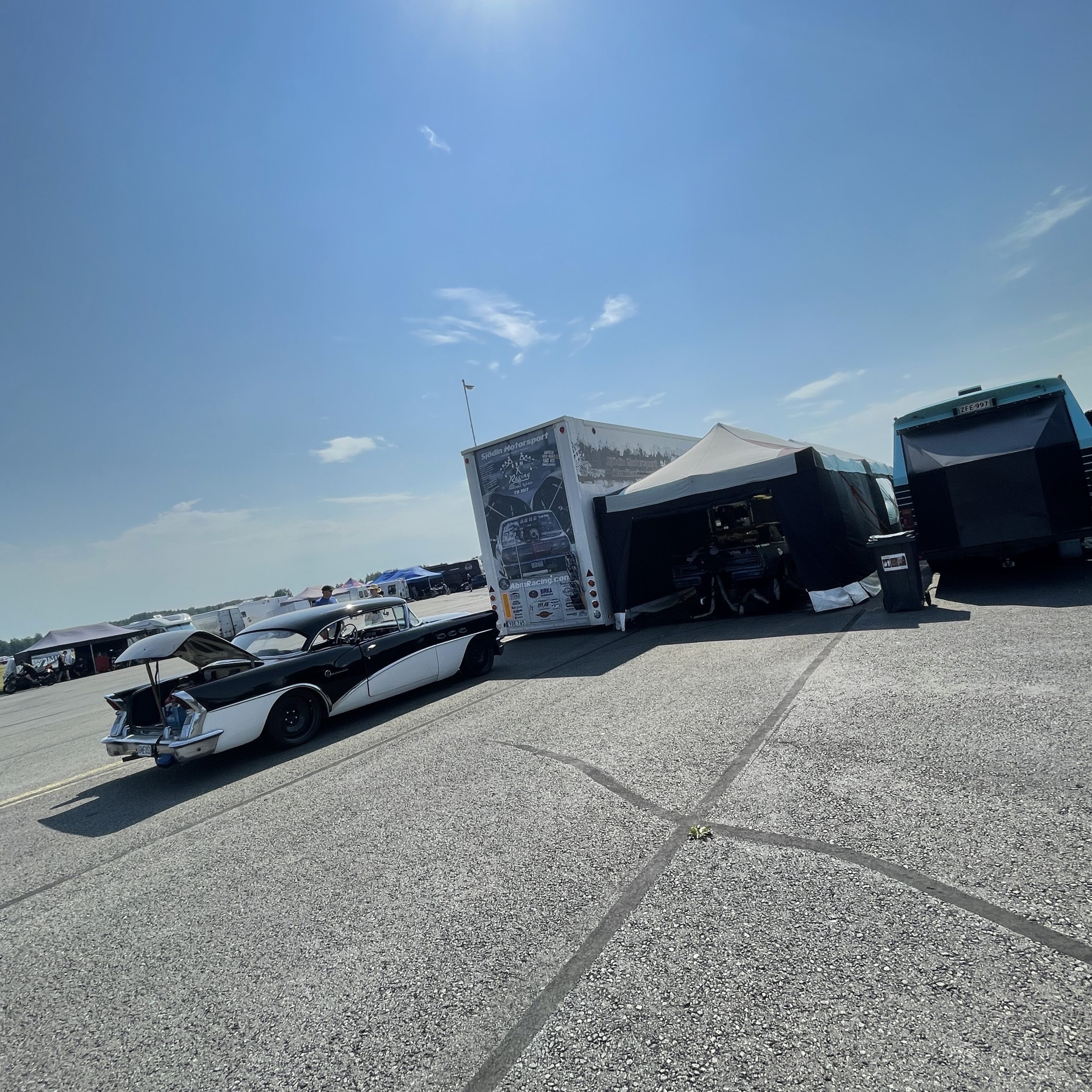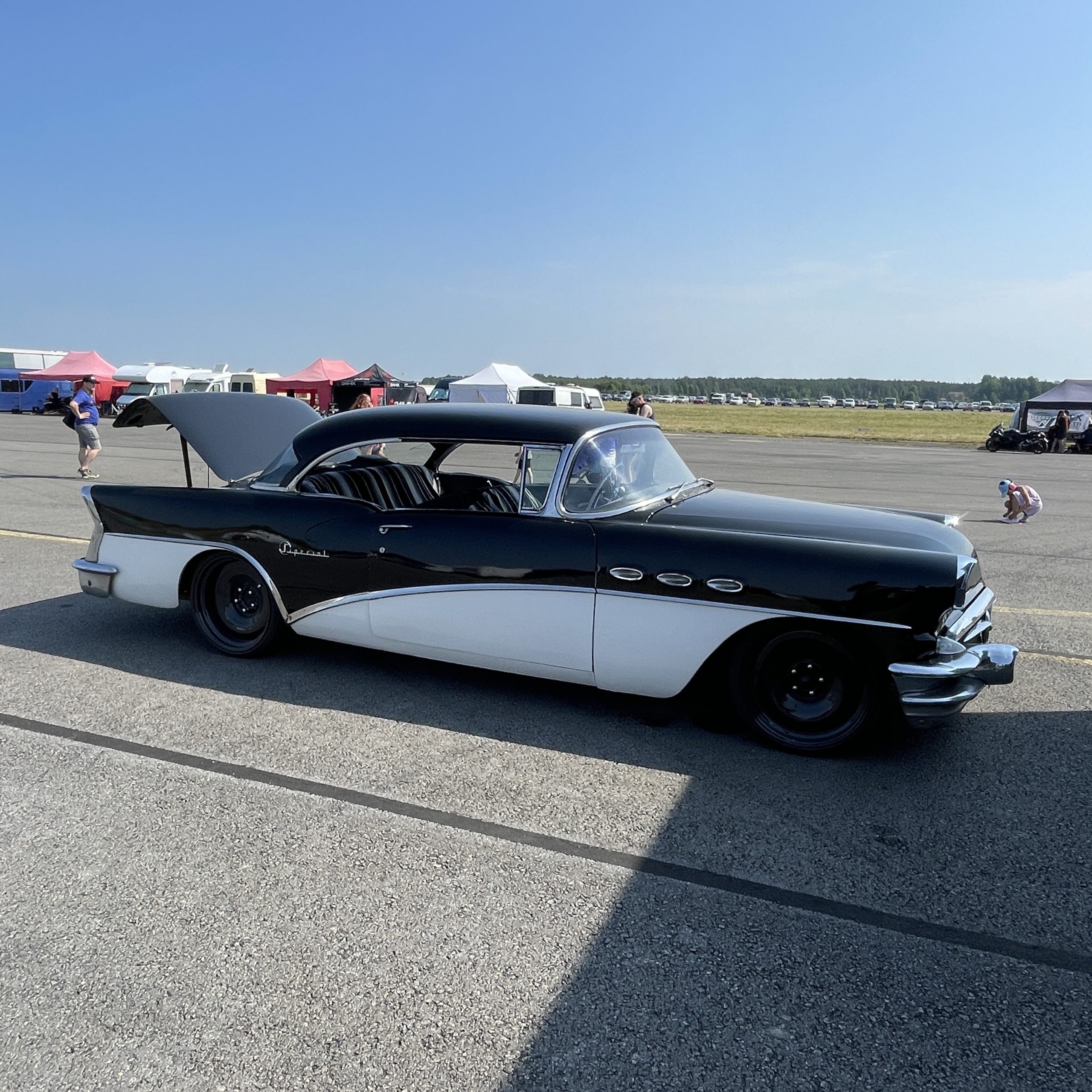 There is some rain on the forecast for today!… Hope the forecast is wrong because then we will have 2 more runs today and test some more stuff! 😉