It's time for Top Doorslammer round 2 in the EDRS series! 🙂
We did arrive in Finland early this morning and we got about one hour left to the track at Kauhava! 😀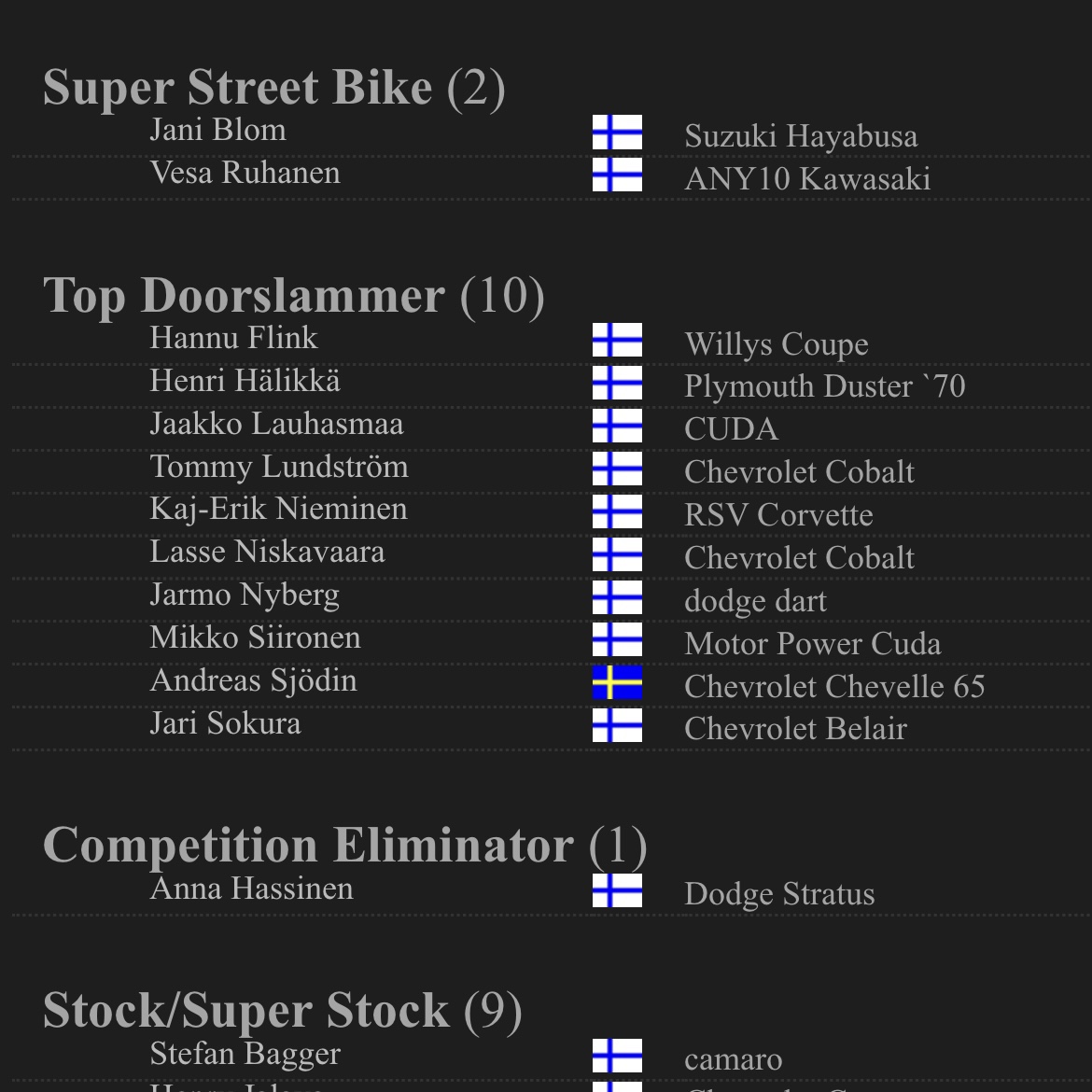 This is going to be fun, it's the first time for us to bring some Swedish Chevy Power to Finland! 😉
And we are the only Swedish team here in Top Doorslammer, will be great to meet some new Finnish friends!
The team are exited for sure for the ferry trip!
We did kind of finish up the Chevelle yesterday after some service and freshening up! And then got it back in the trailer!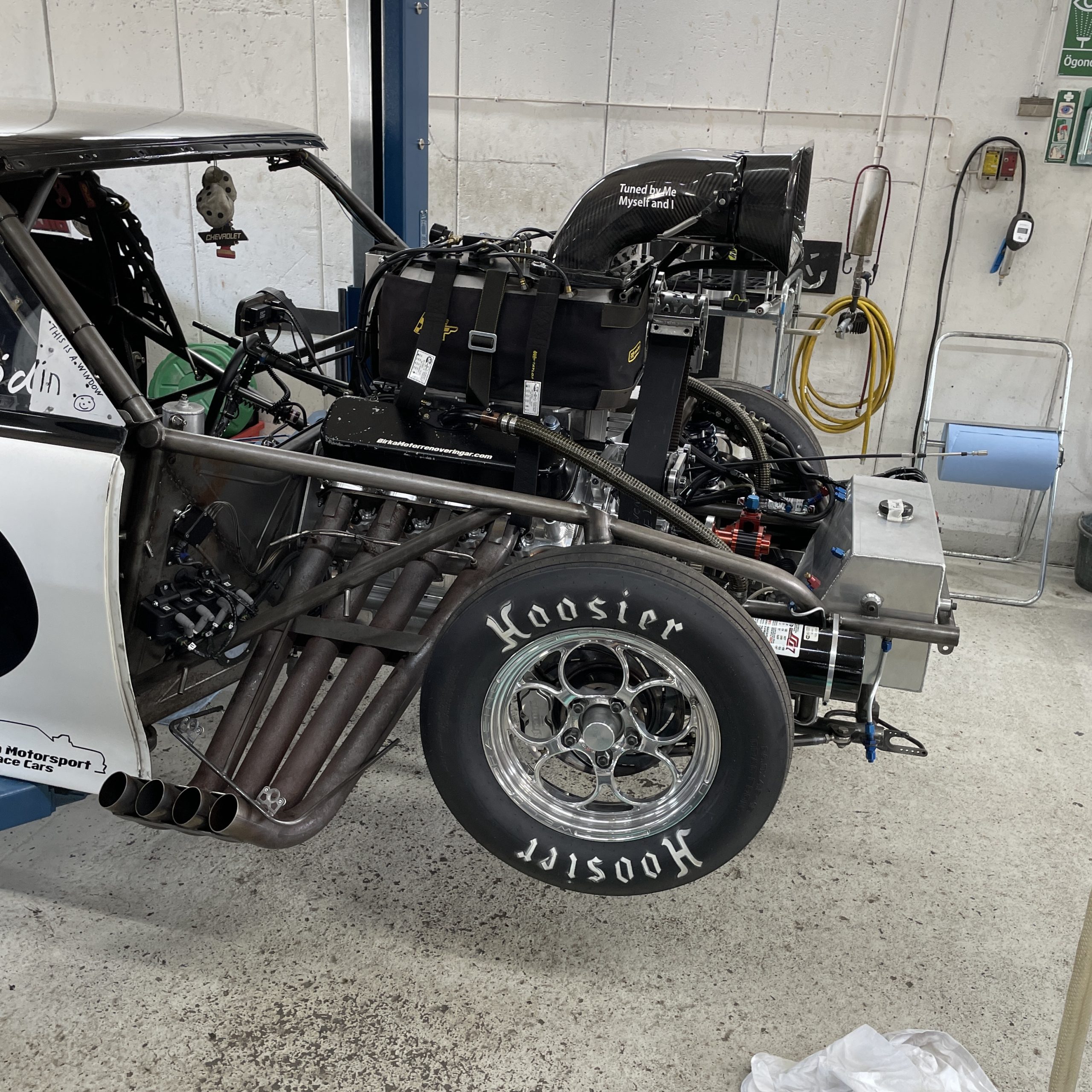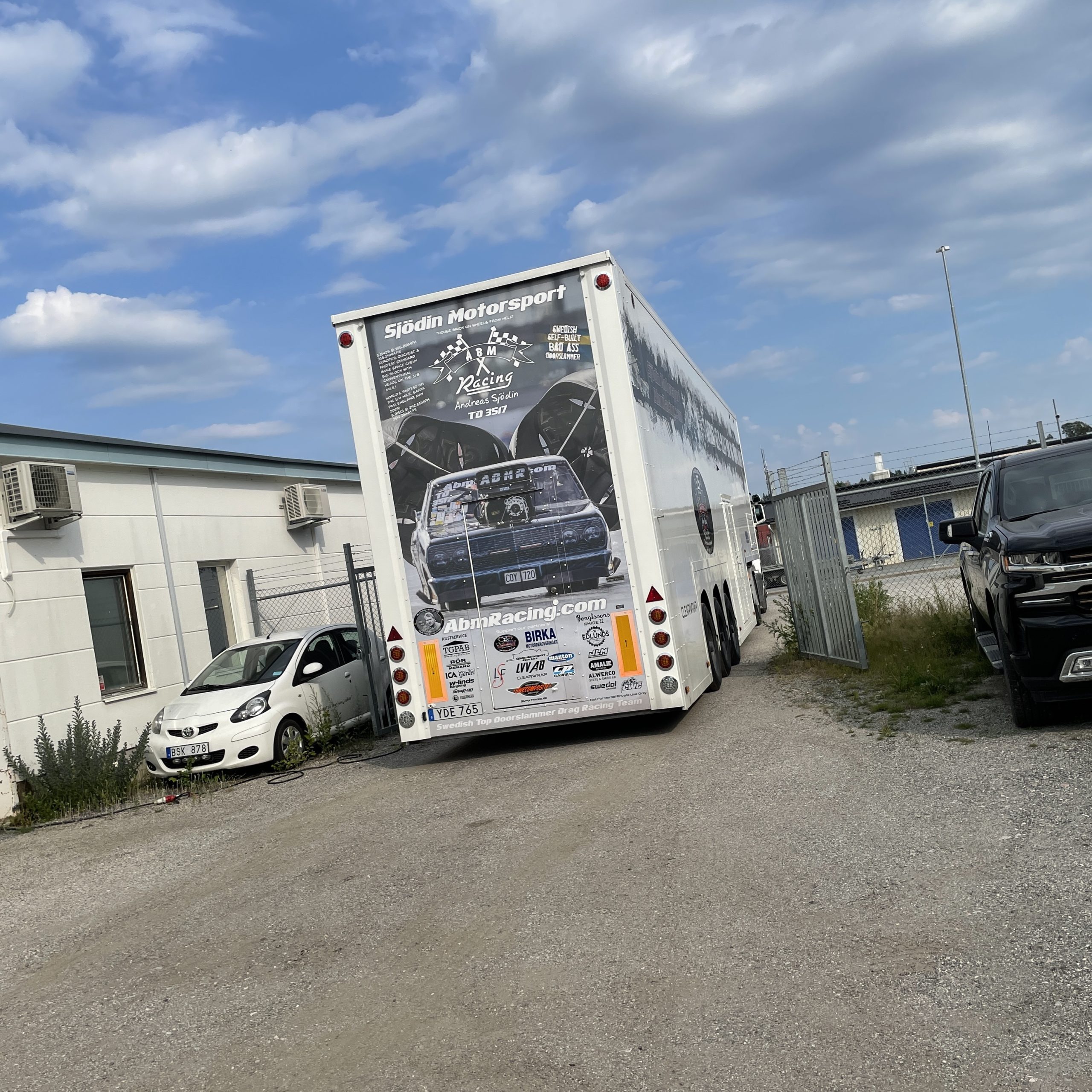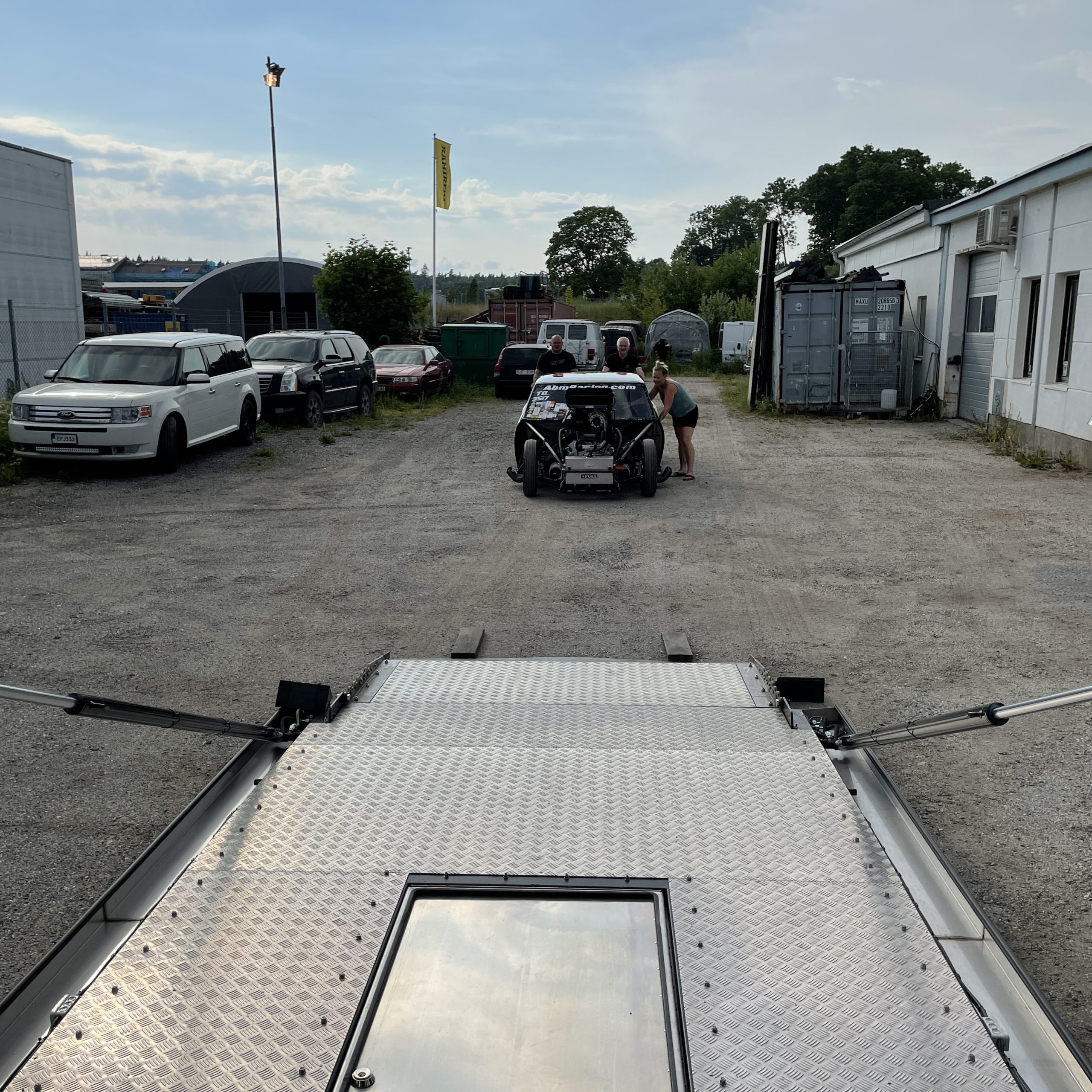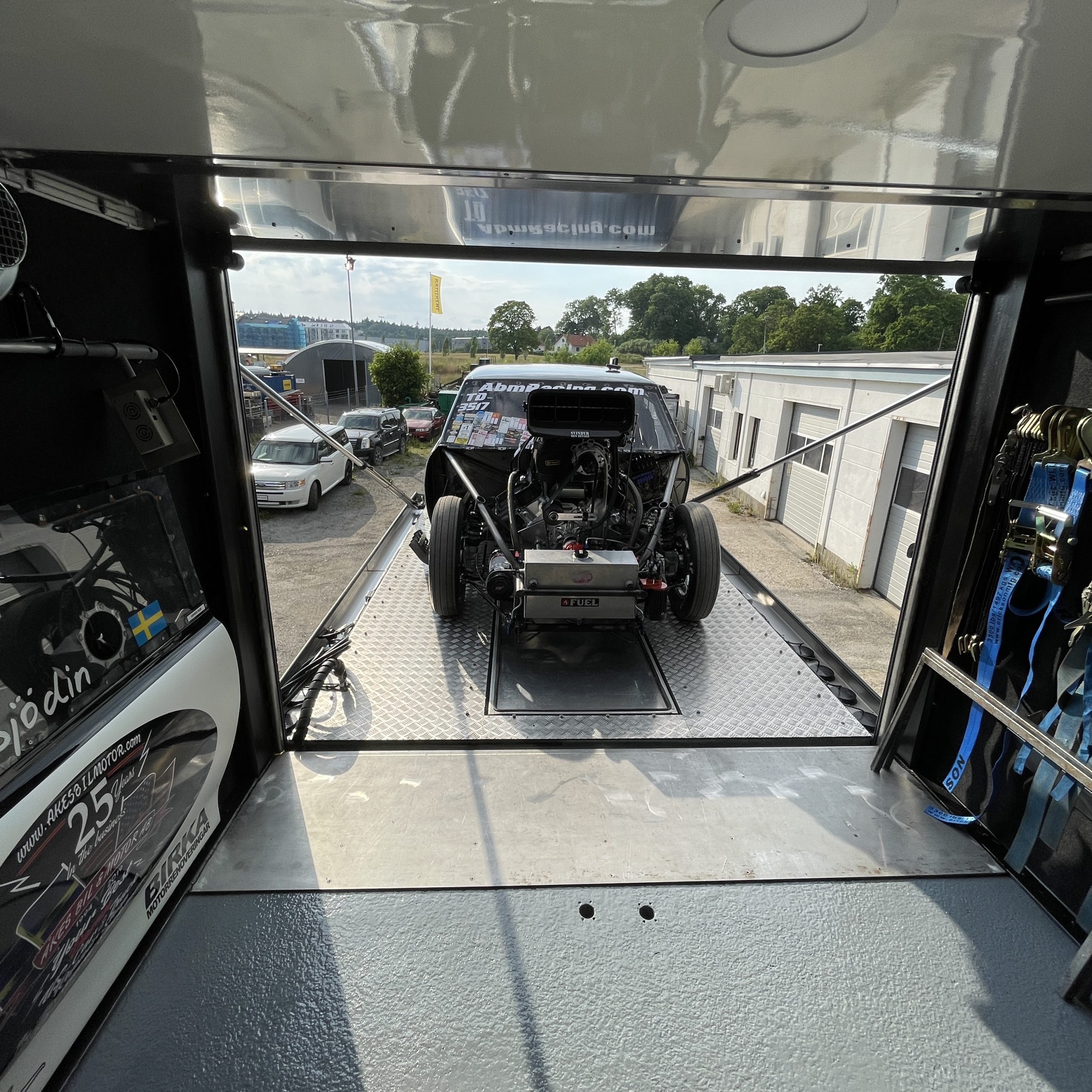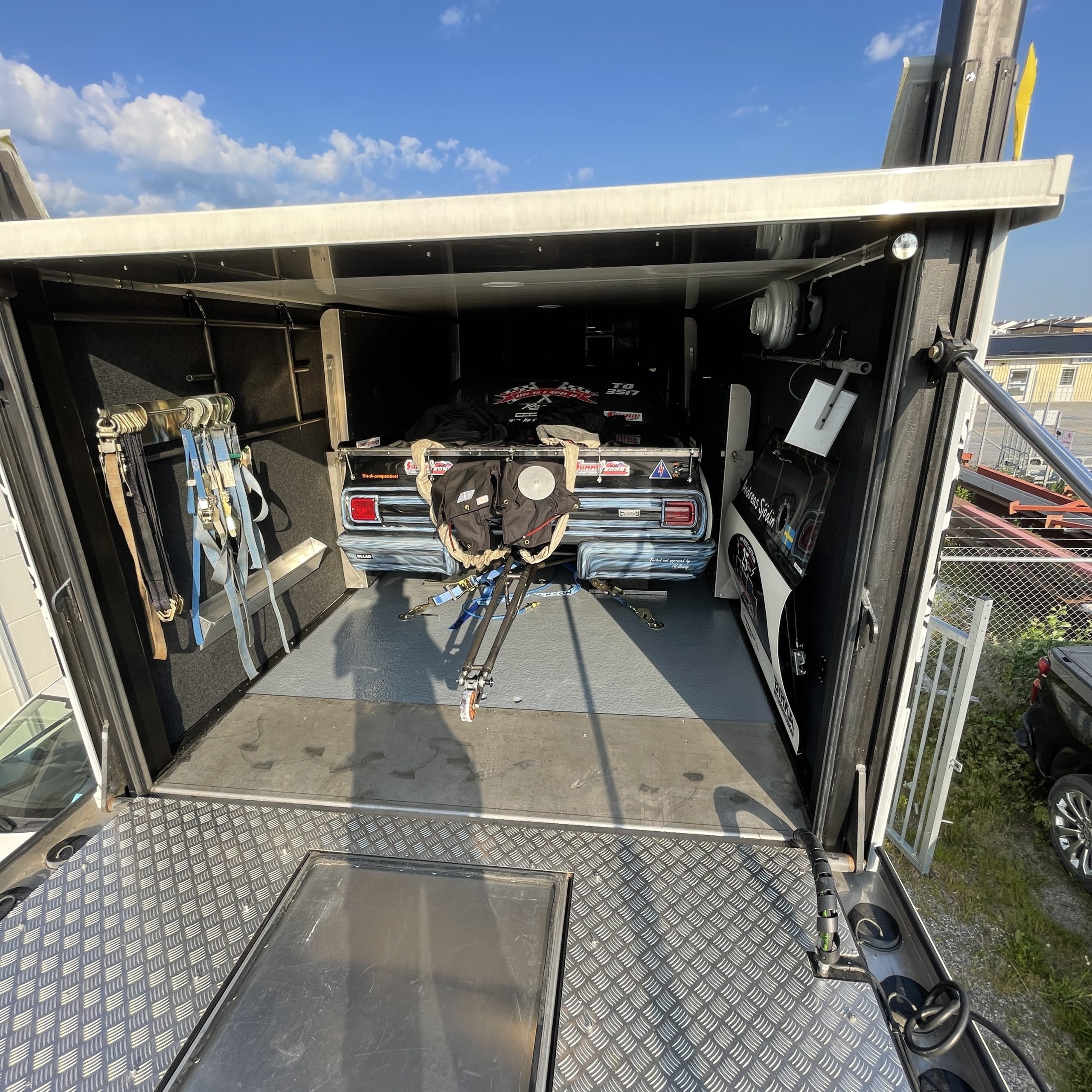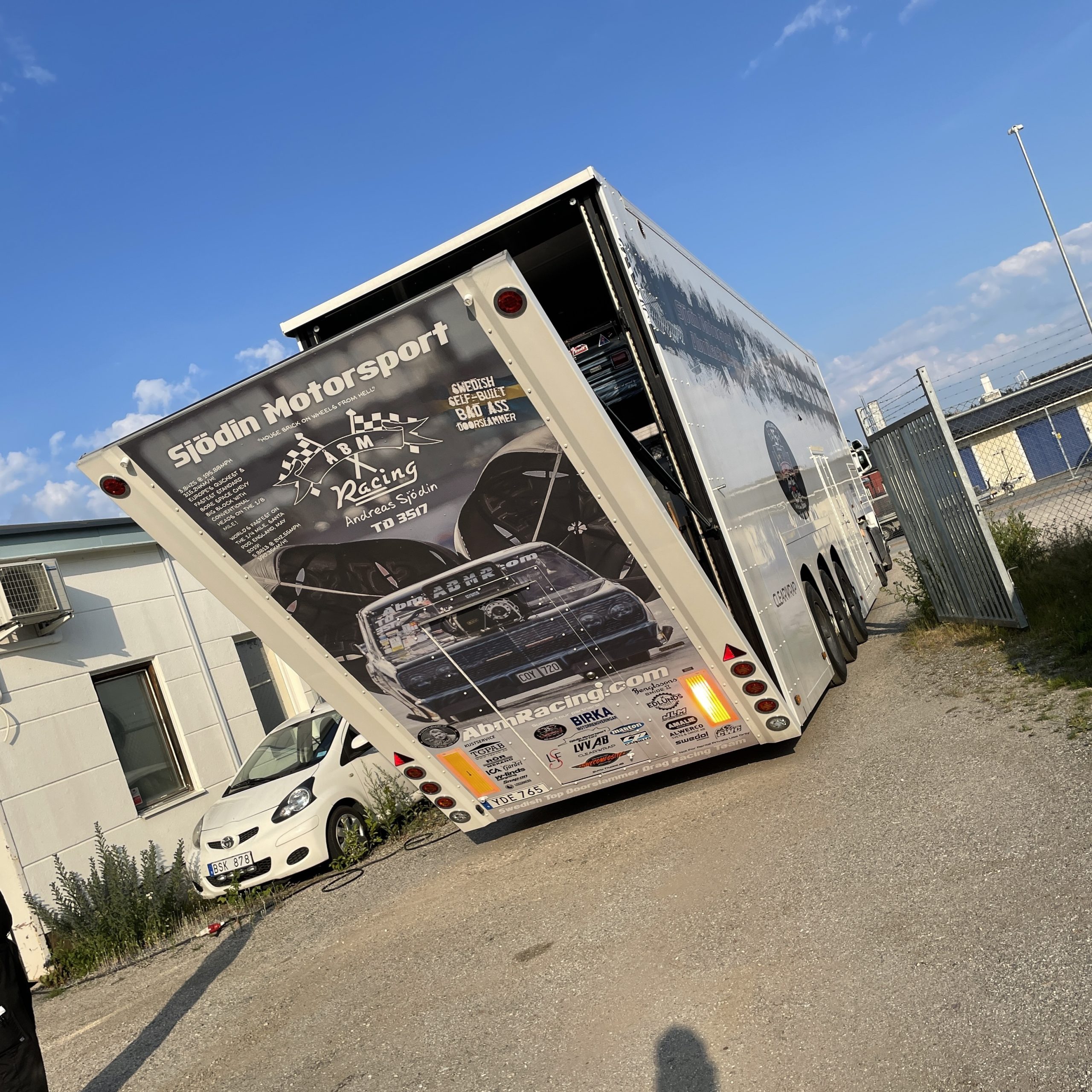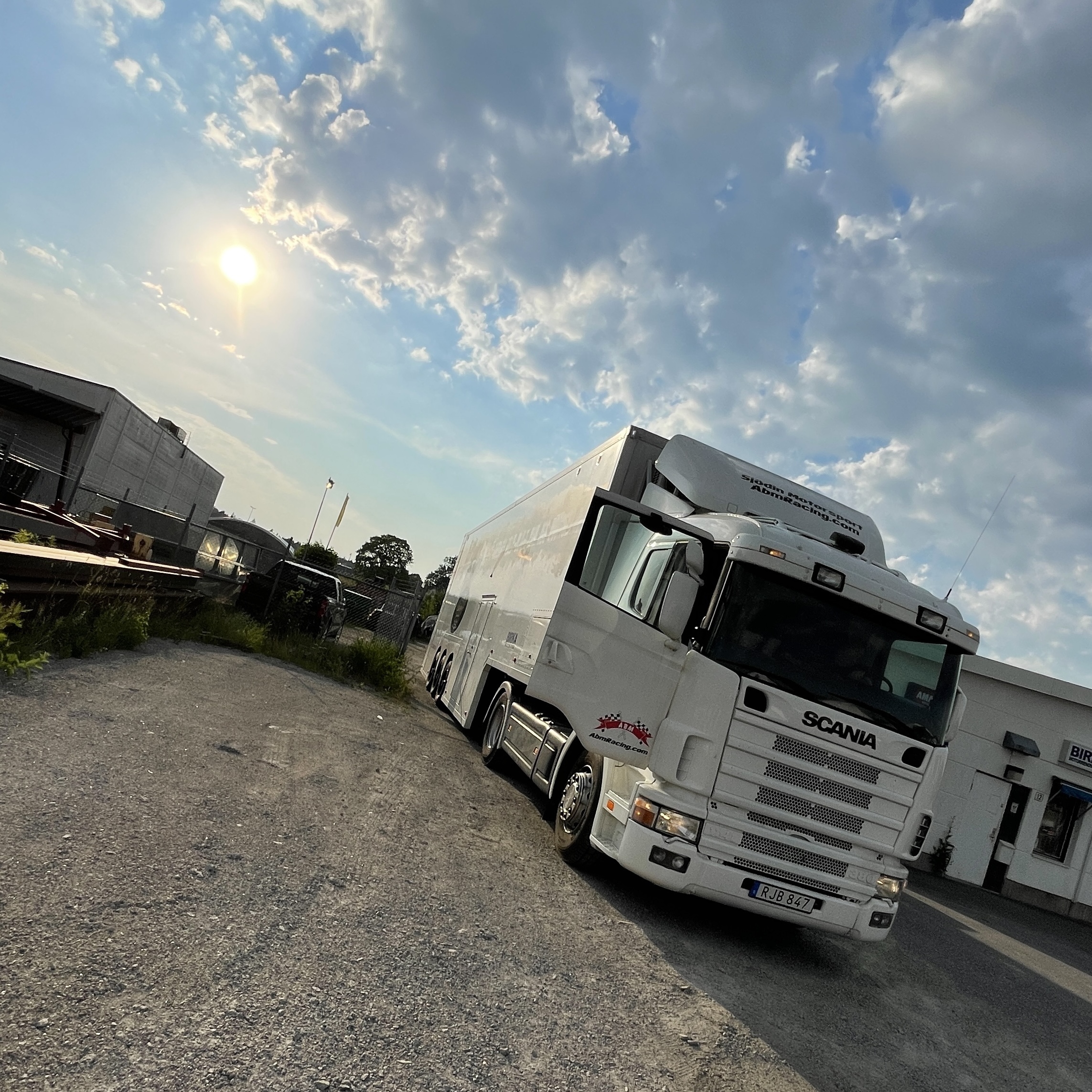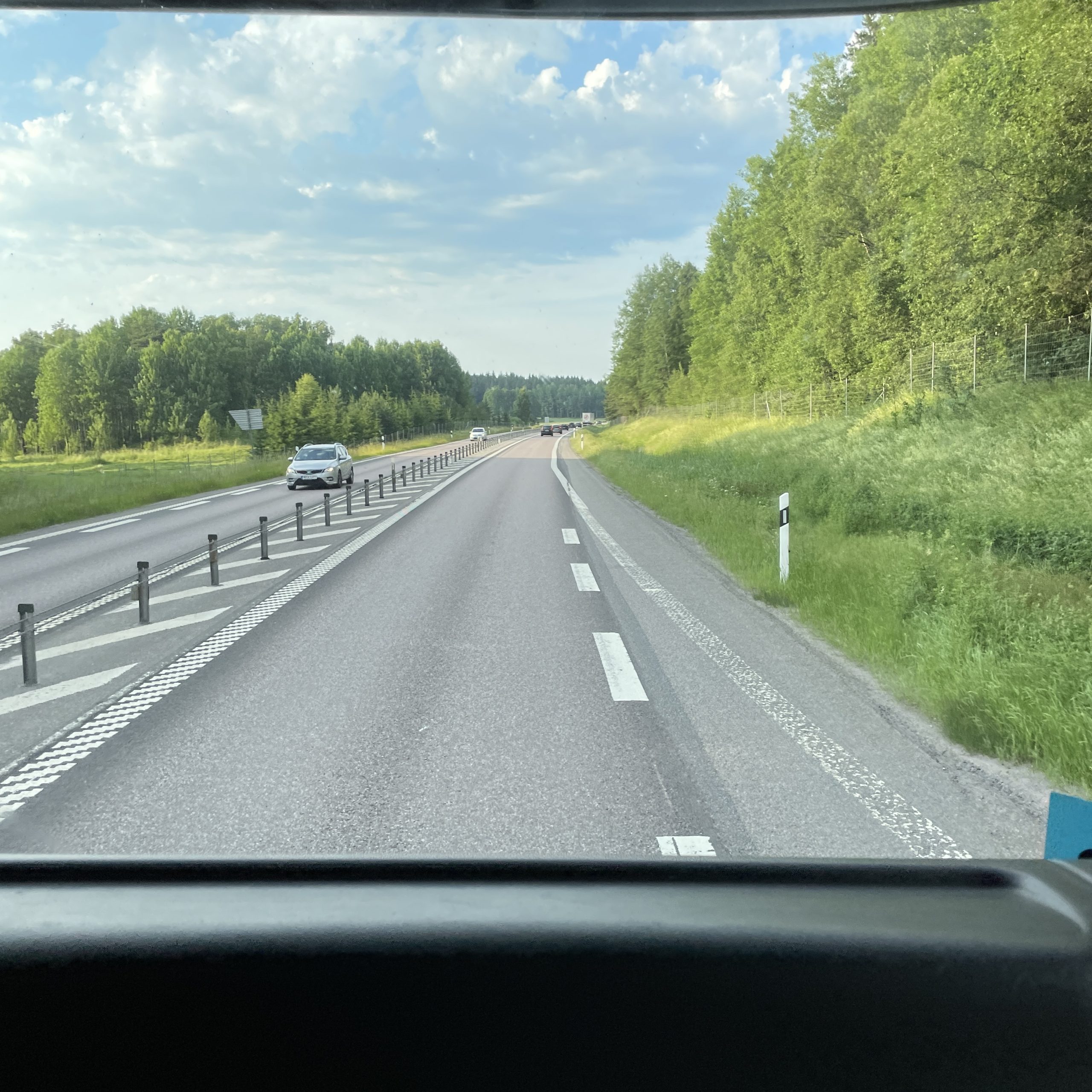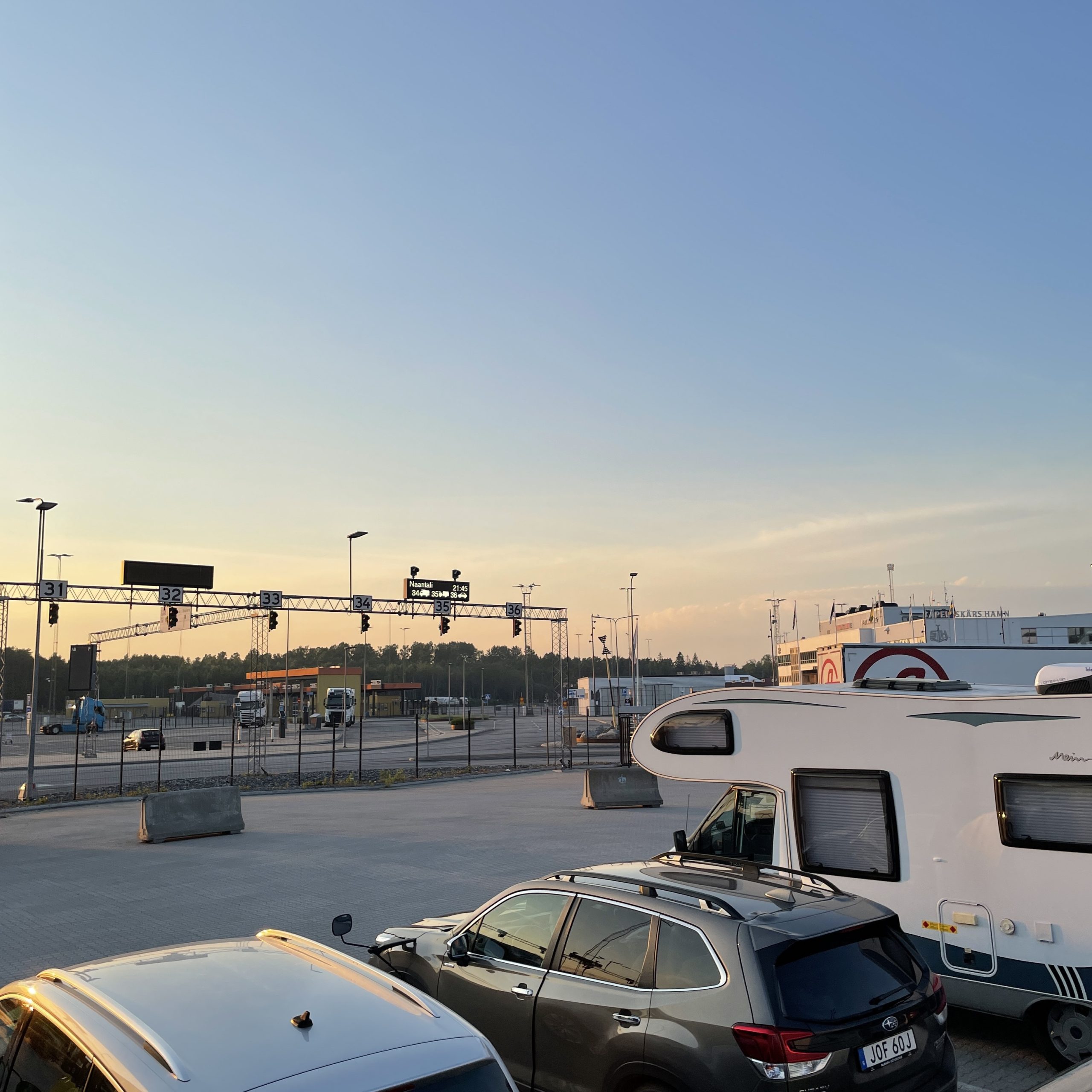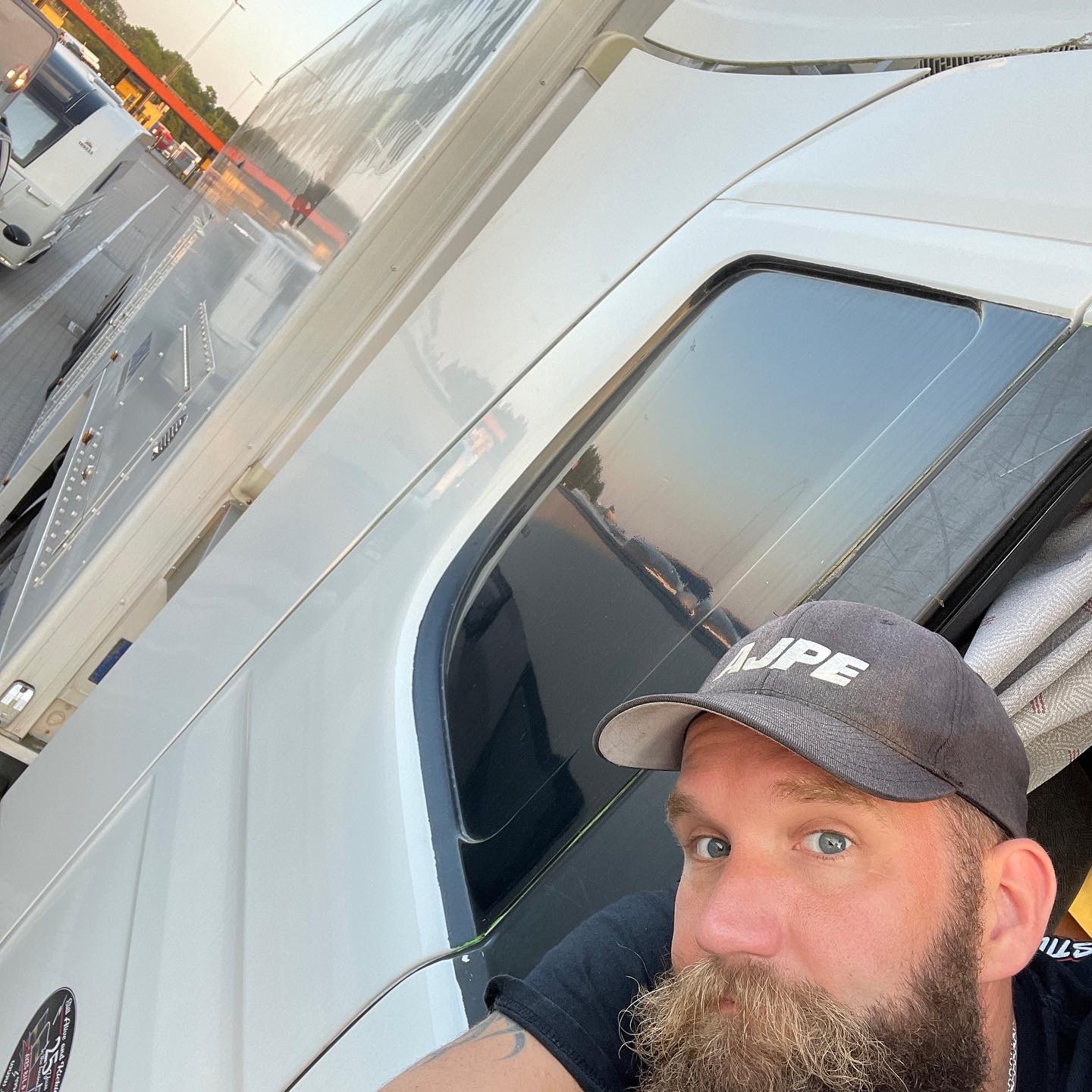 Then we took the trip to Kapellskär from the ÅBM shop in Täby!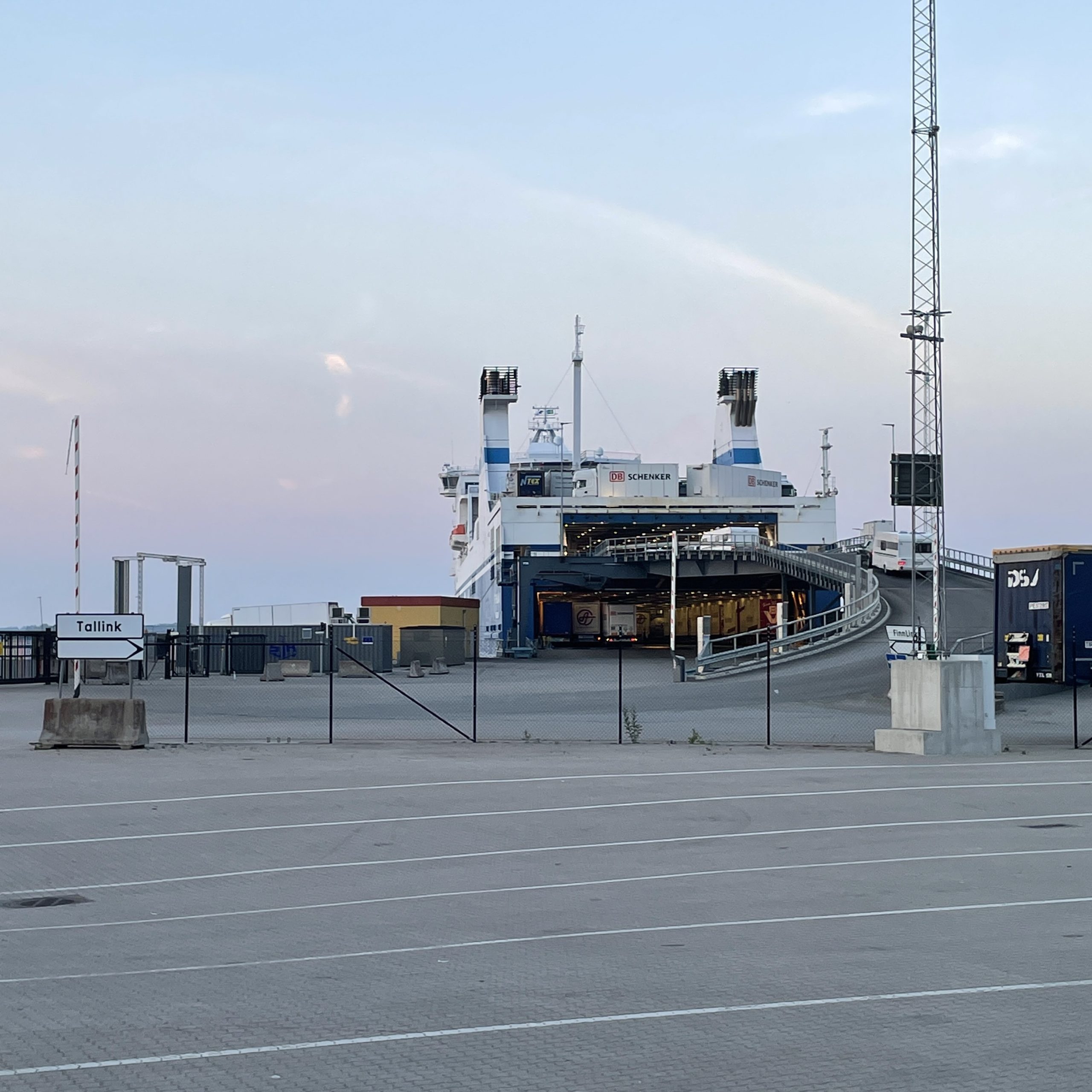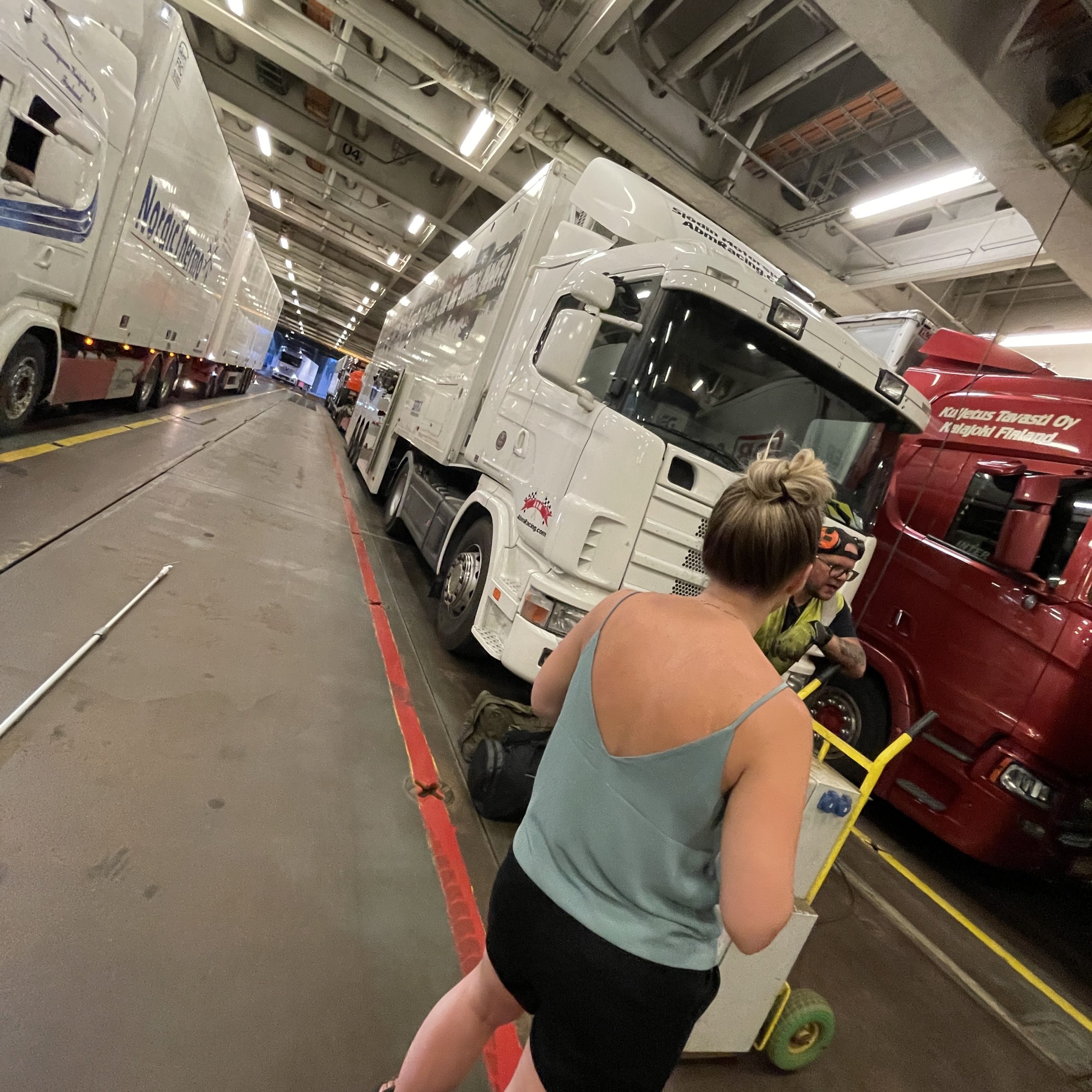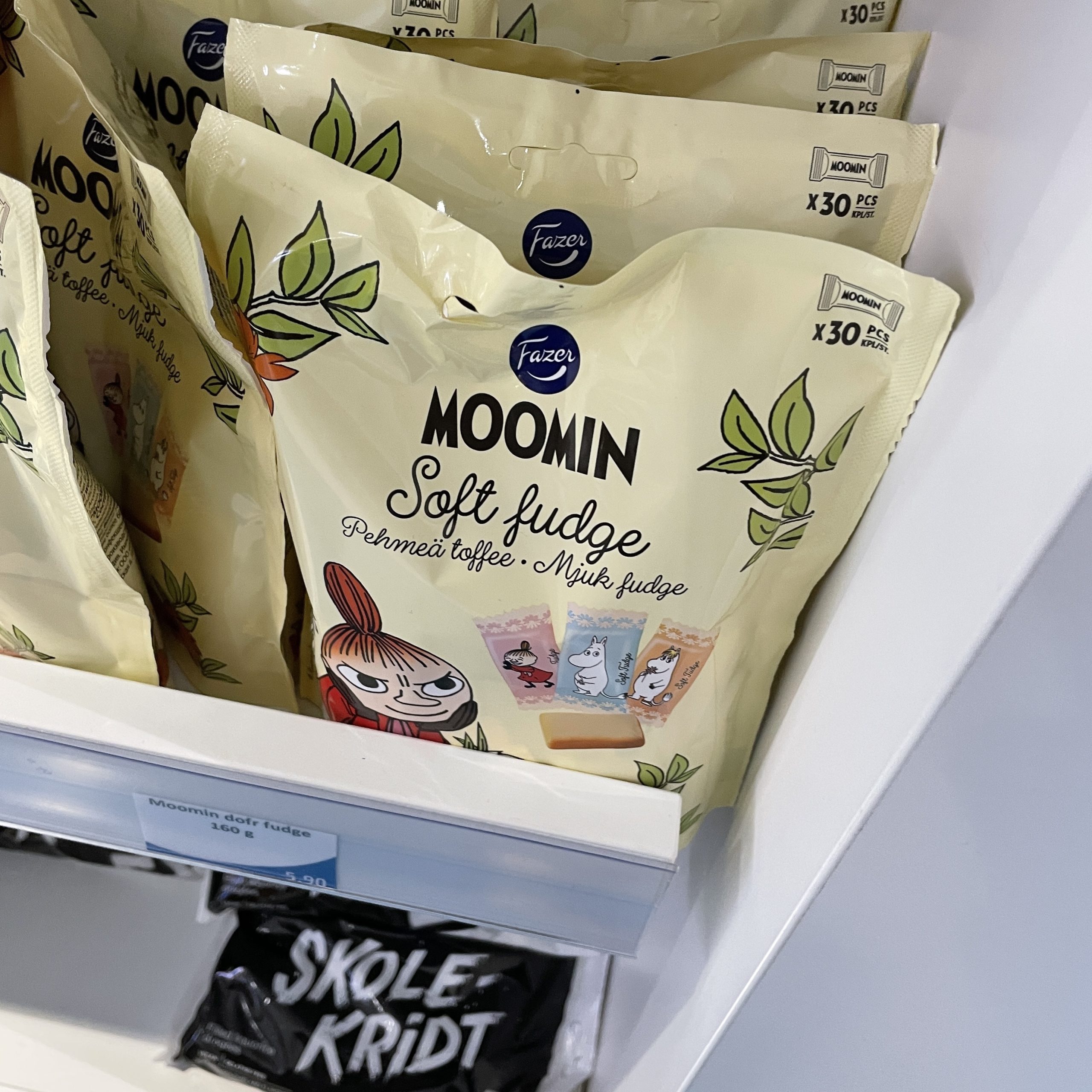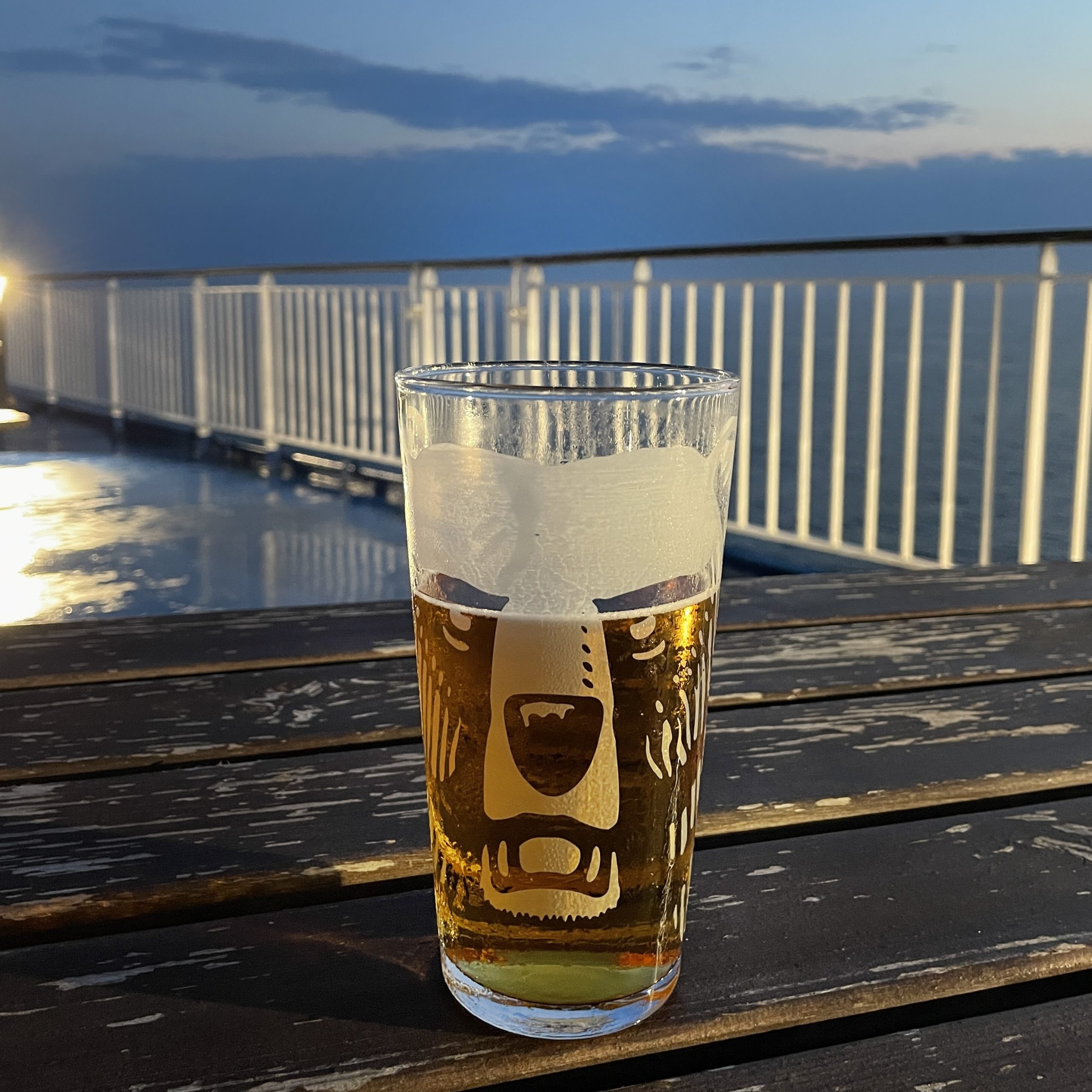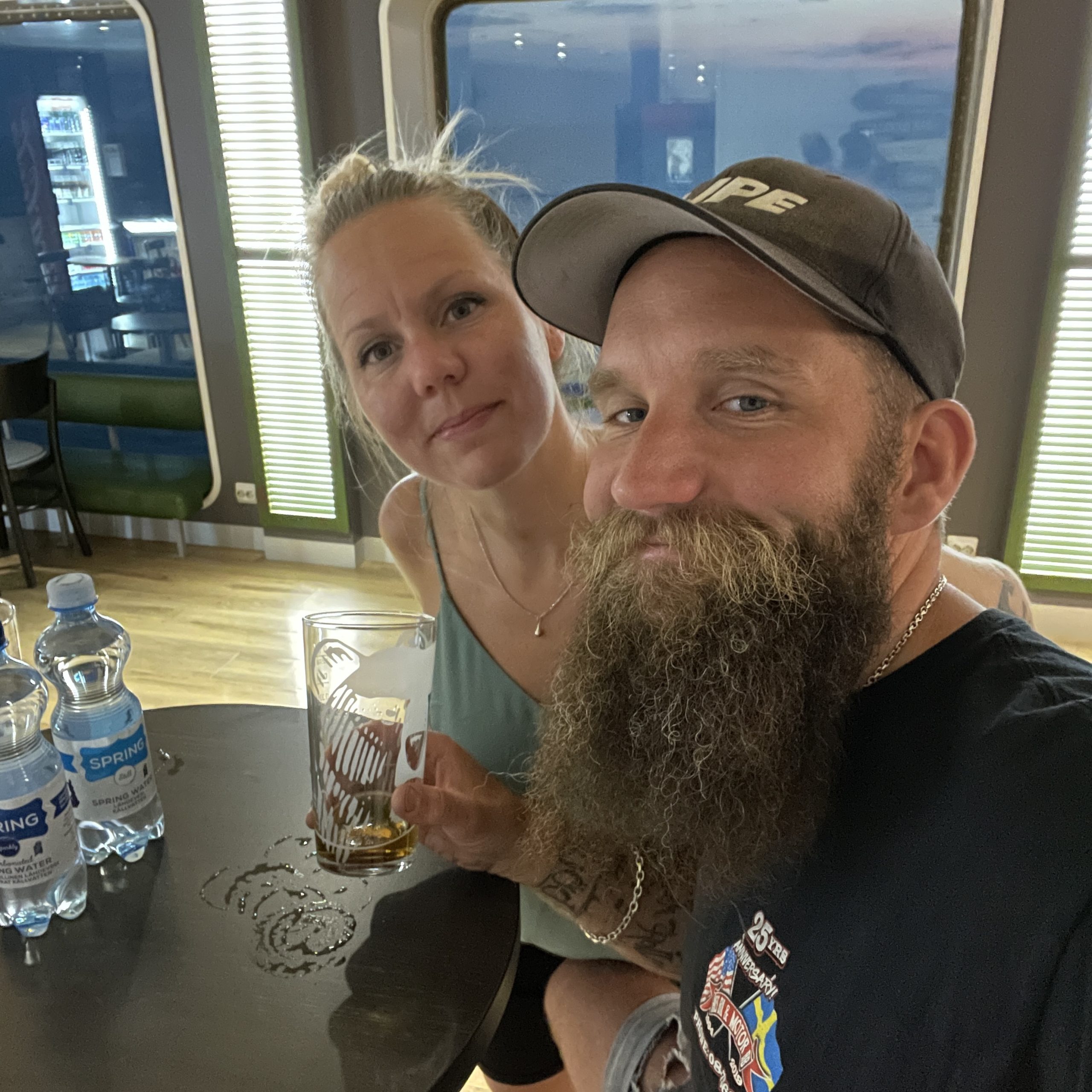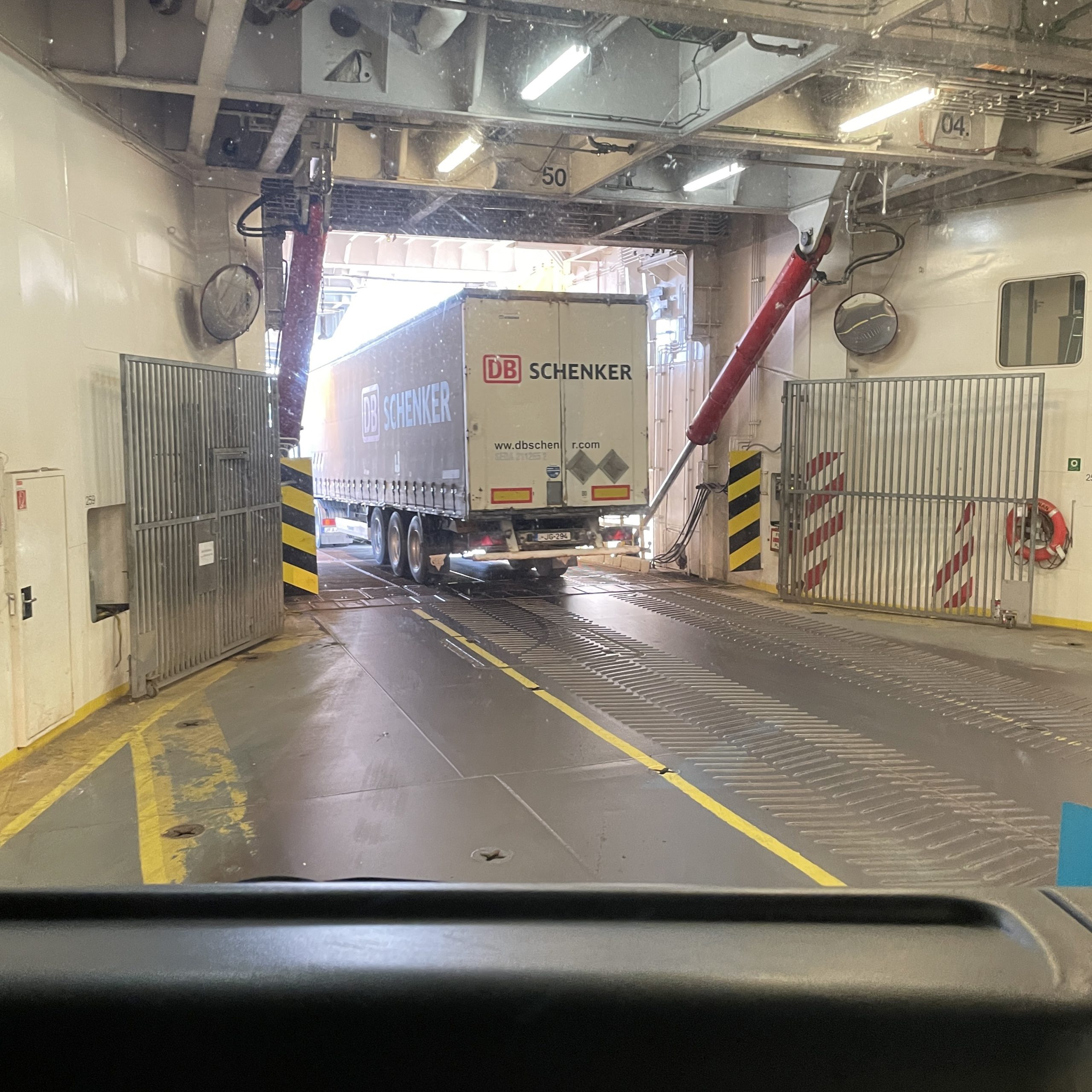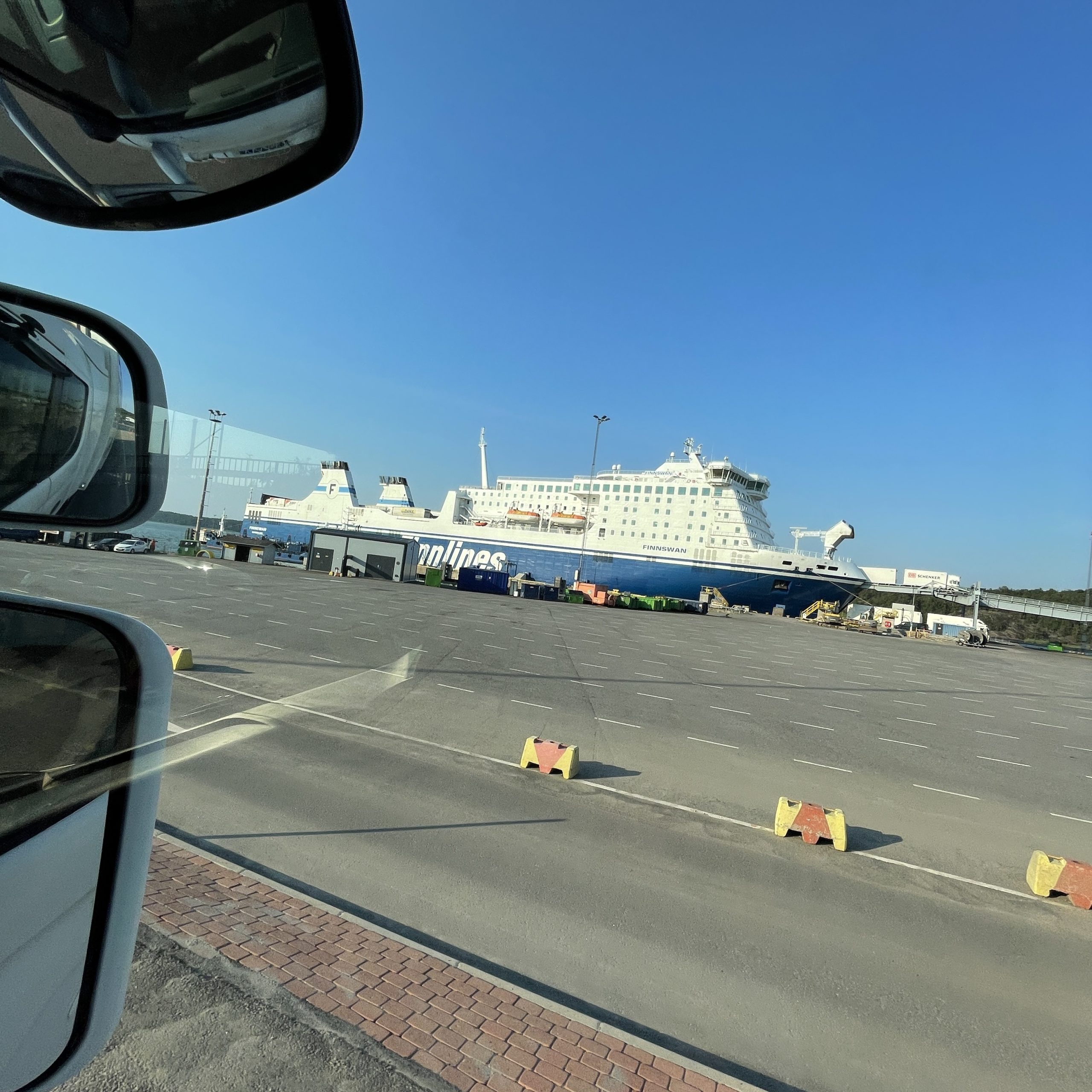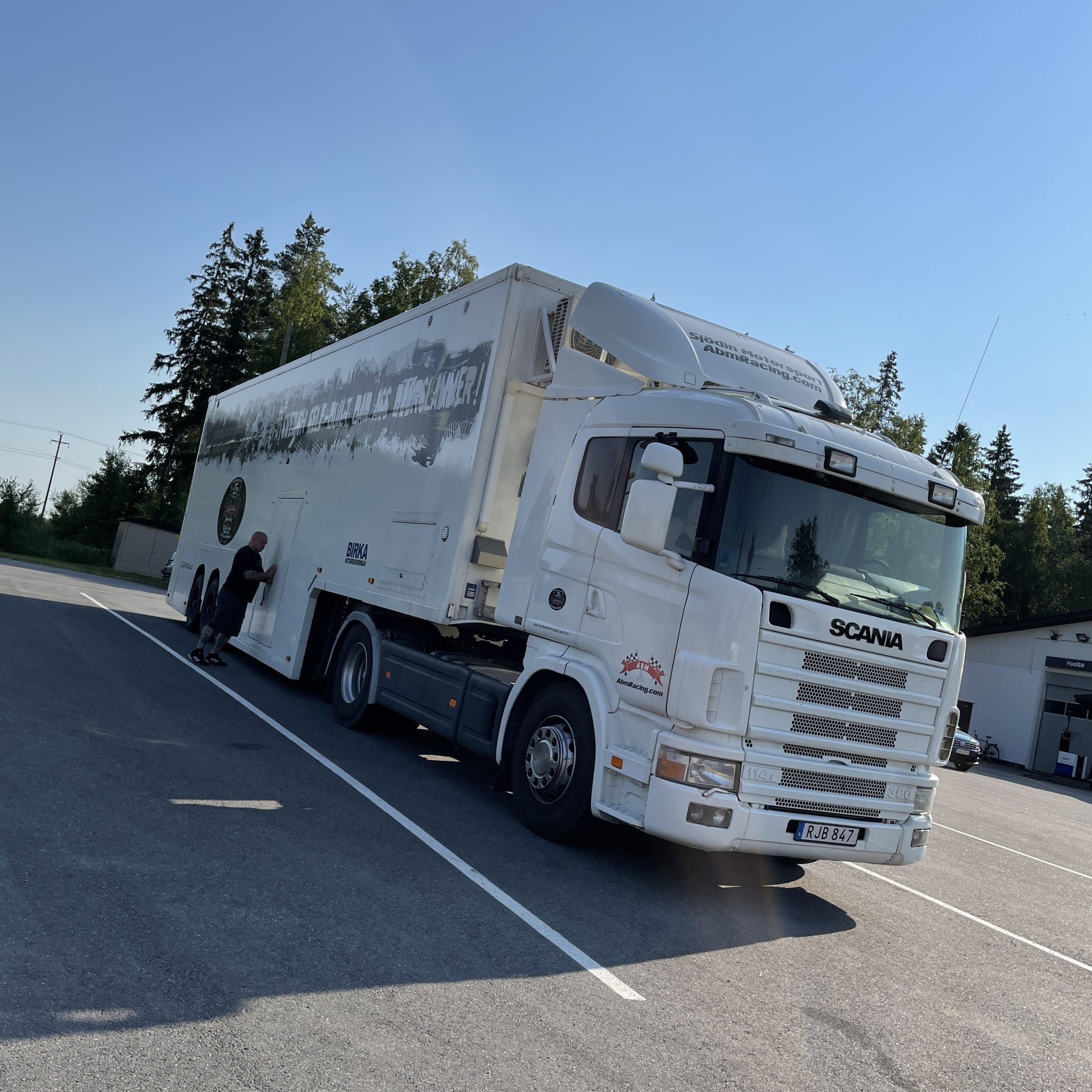 We did have some quality time on the ferry, got a good nights sleep and arrived this morning and started the 4.5-5 hour trip from the port in Nådendal to Kauhava Raceway! 🙂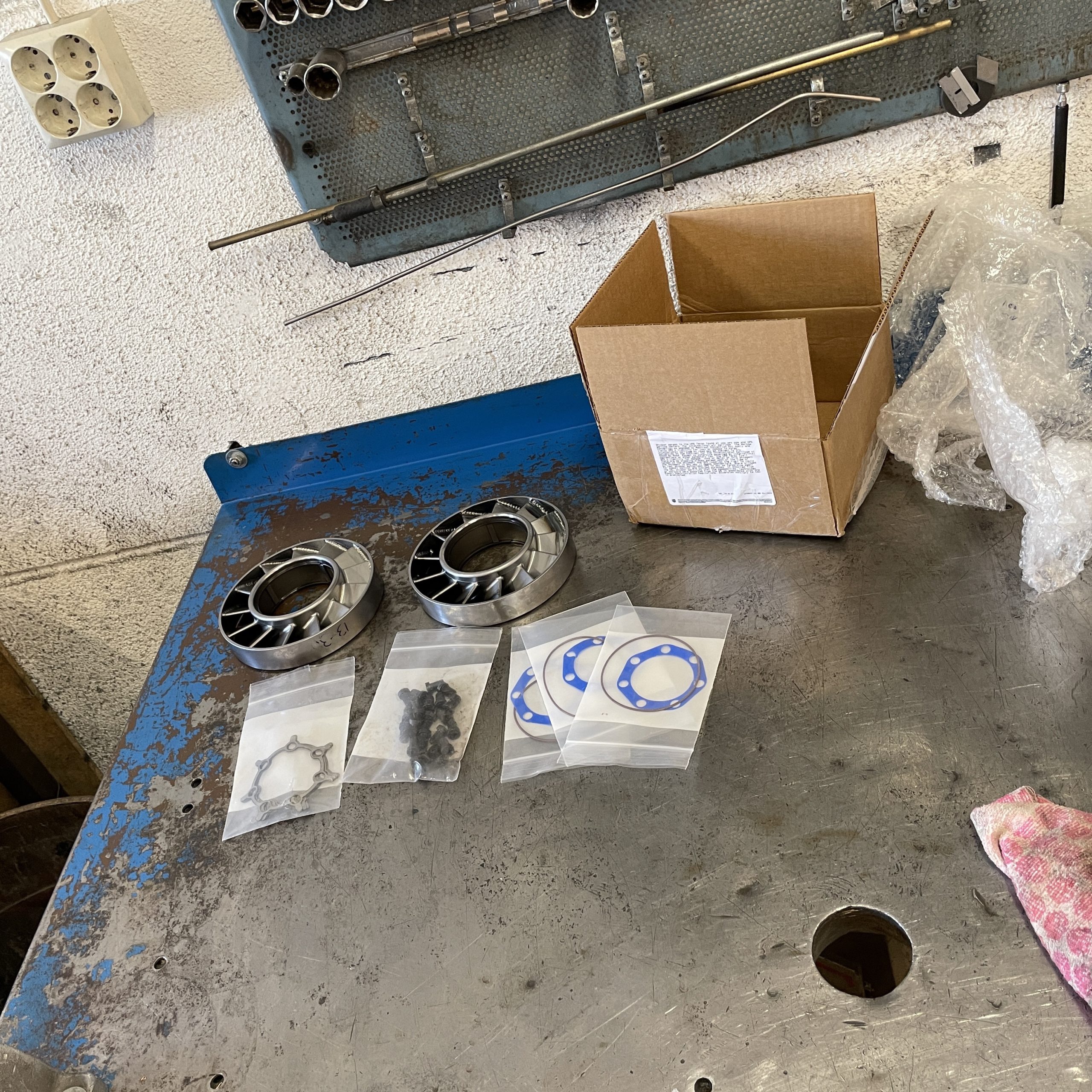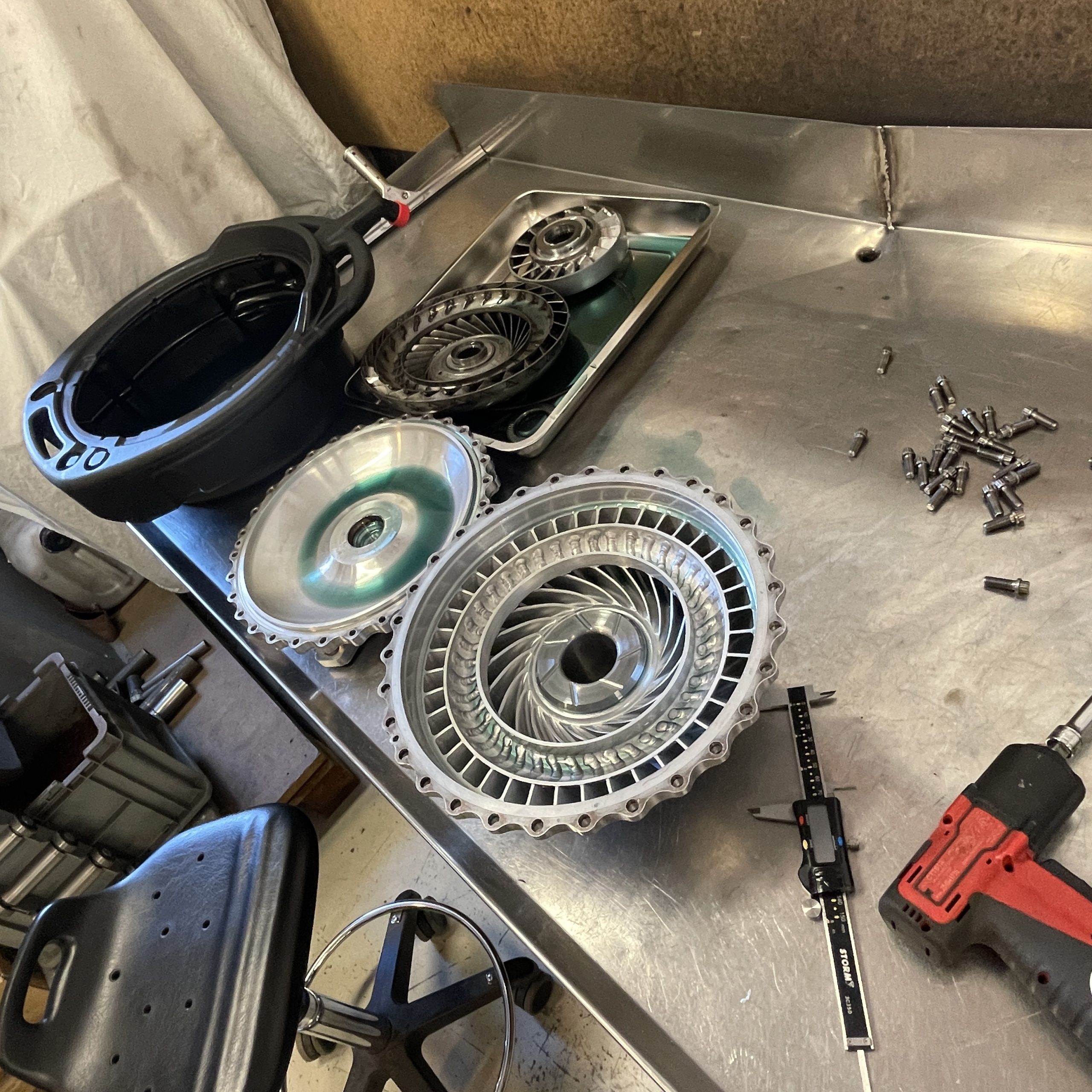 Let's hope the converter changes / the new parts I ordered last week will solve the little issue / performance problem I did have at the race at Tierp Arena about 2 weeks ago!
I would like to say thanks to all our partner, my team, our fans and friends, you are the reason we are doing this! 🙂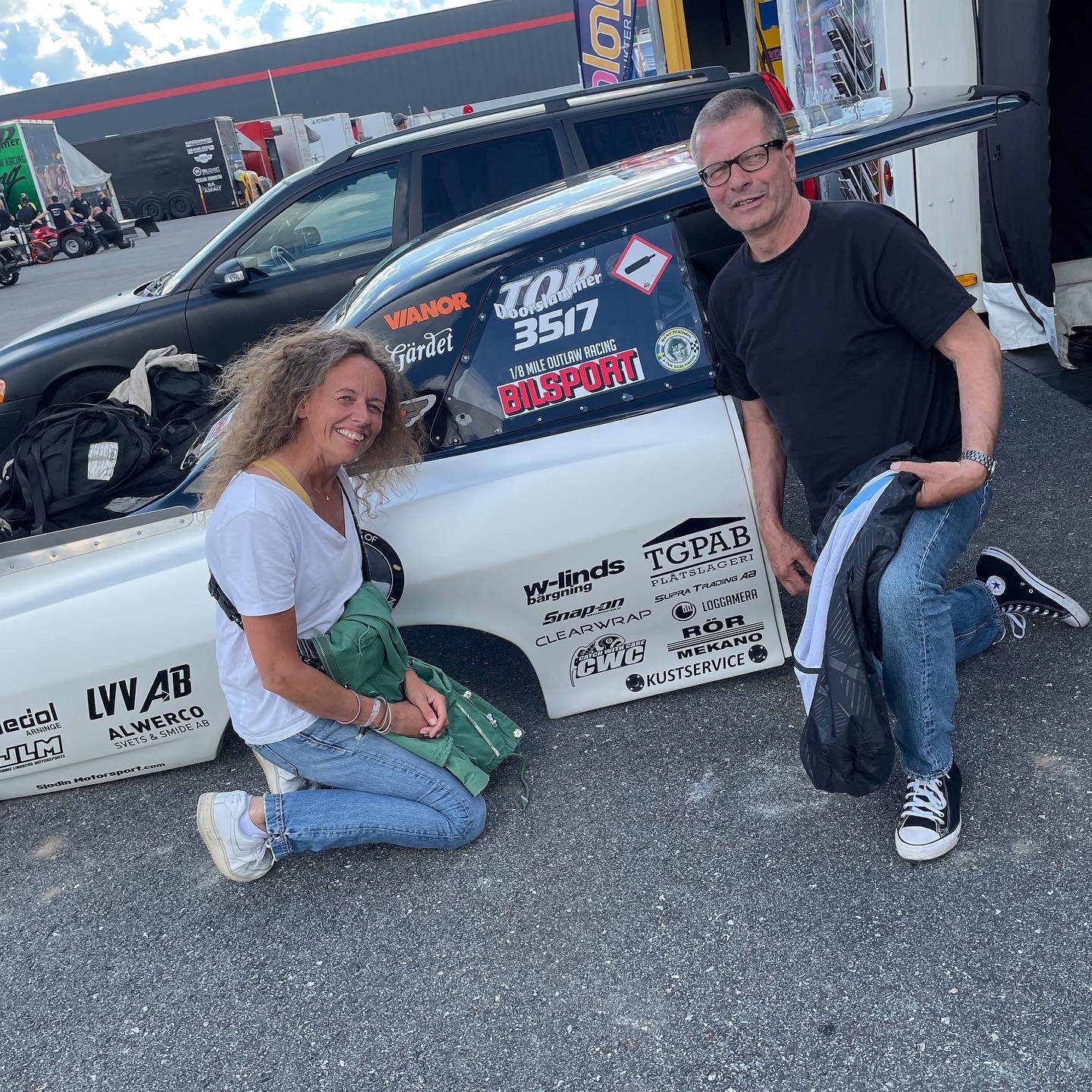 I would like to say a special thanks to Benke and Ullis at W-Linds Bilbärgning that supports us and makes this trip possible for us!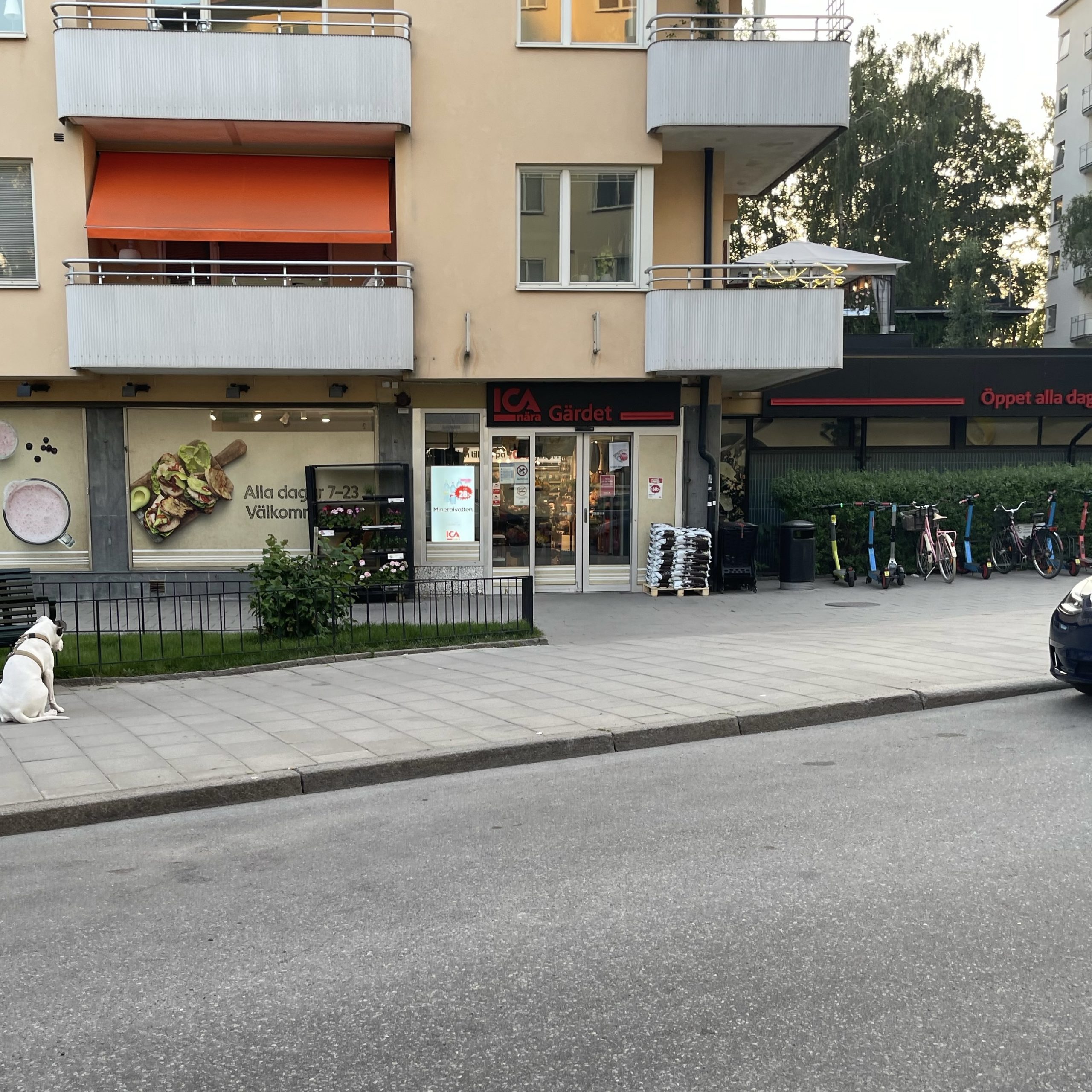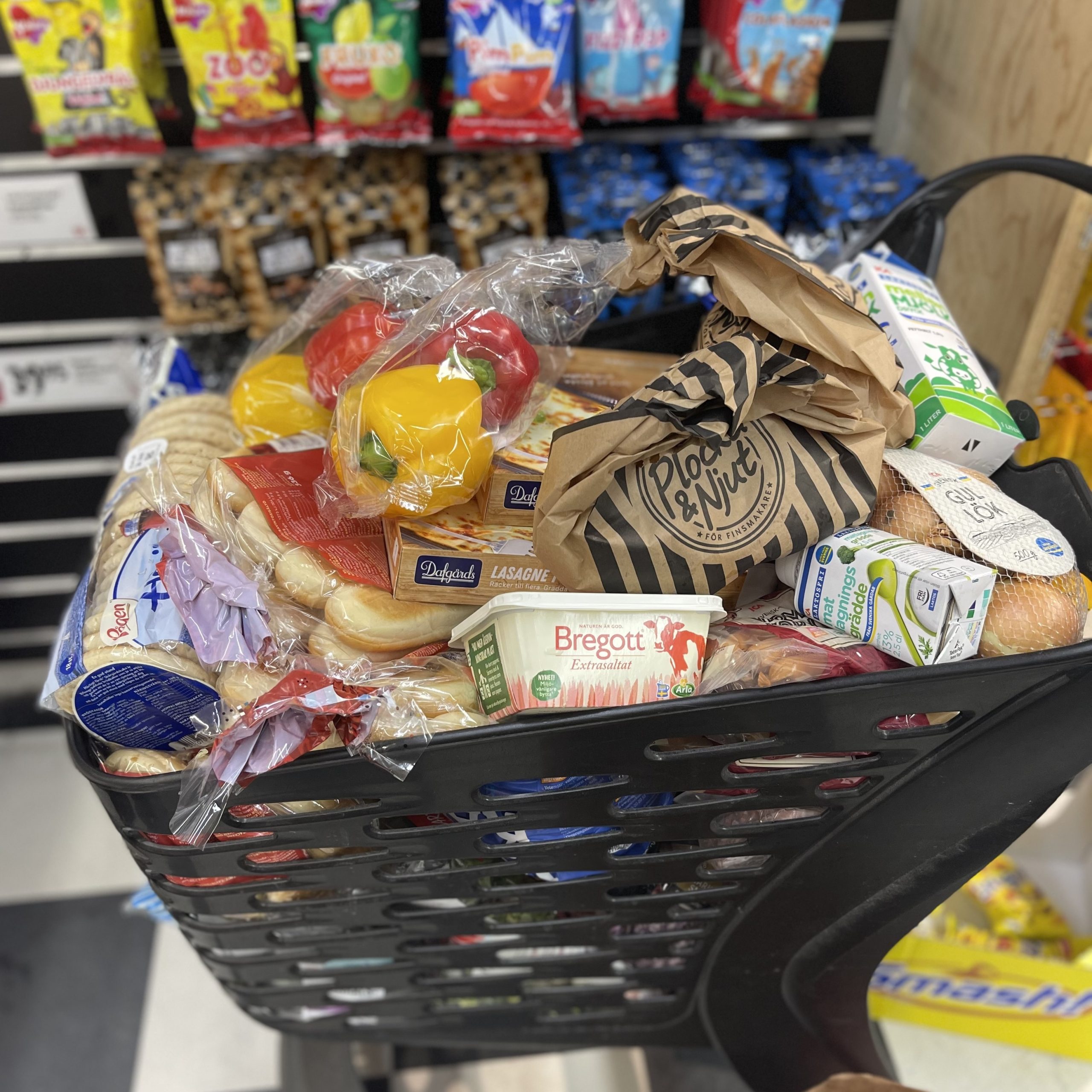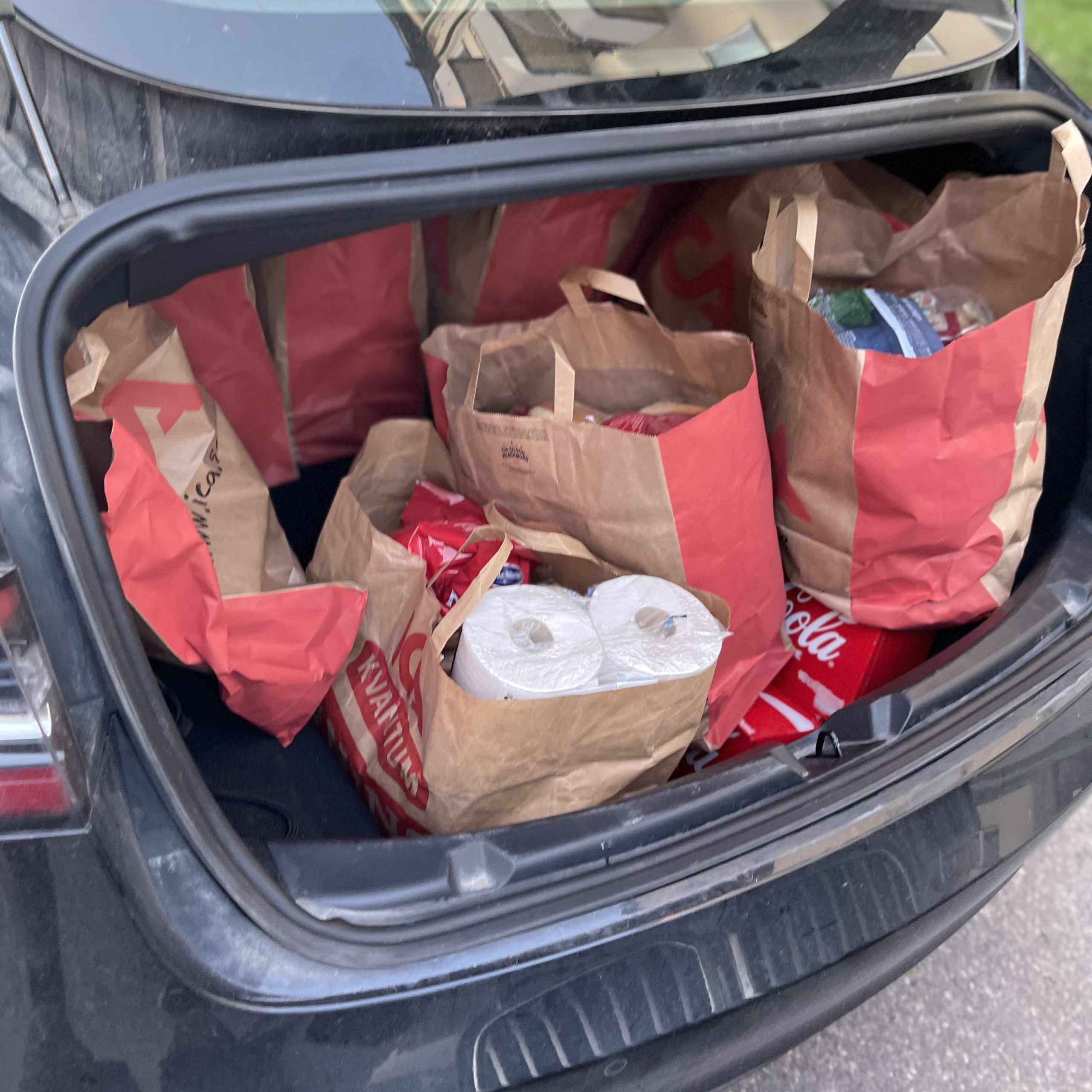 And also a special thanks to Kaare and ICA Gärdet for making sure that we will survive when we are out racing, food is a really important thing to make the day great and to be strong enough to spend all the time needed at the track! If you are in the Stockholm City area around Gärdet make sure run visit the sweat lite store for some great shopping! 🙂
Below is som pre Kauhava service pictures from the shop!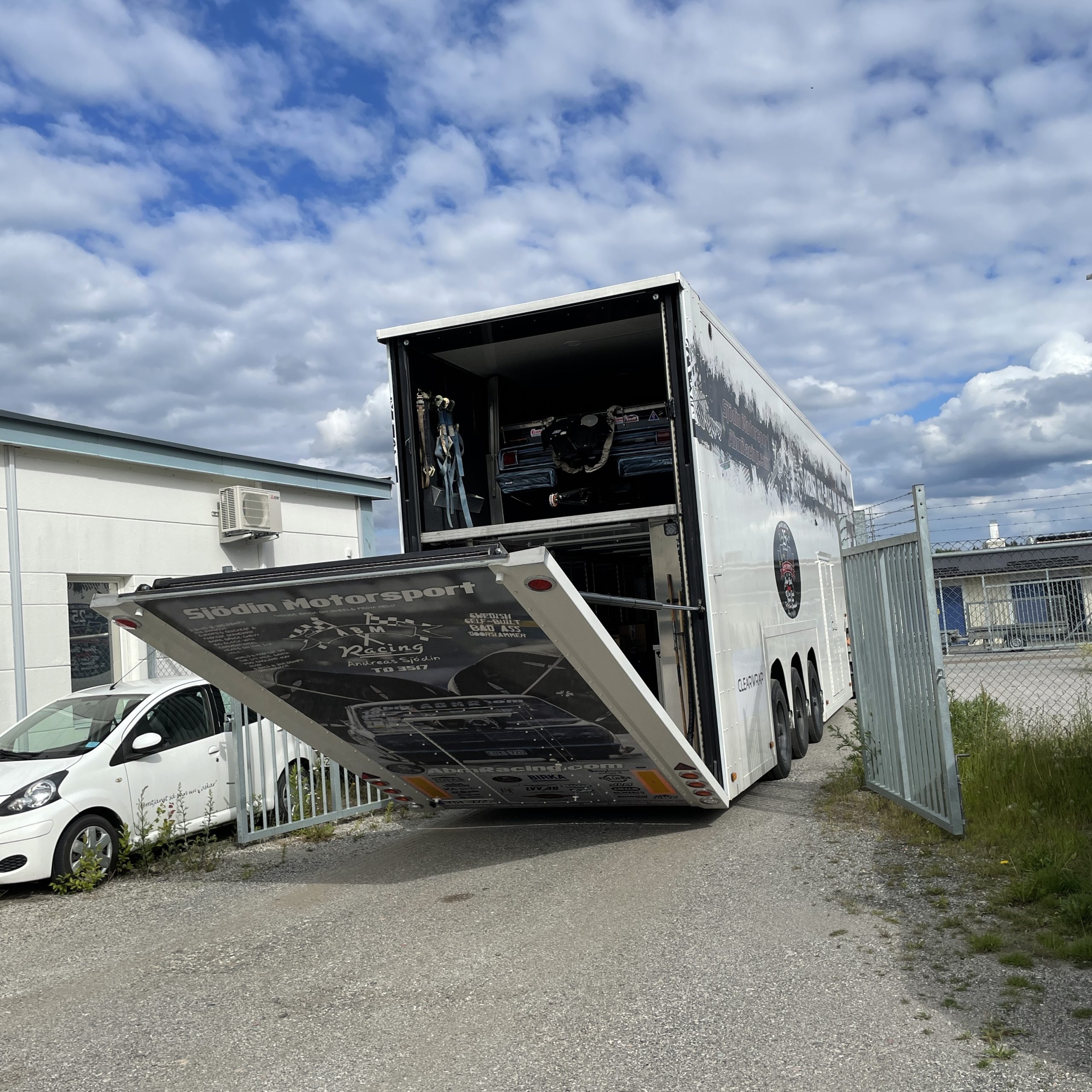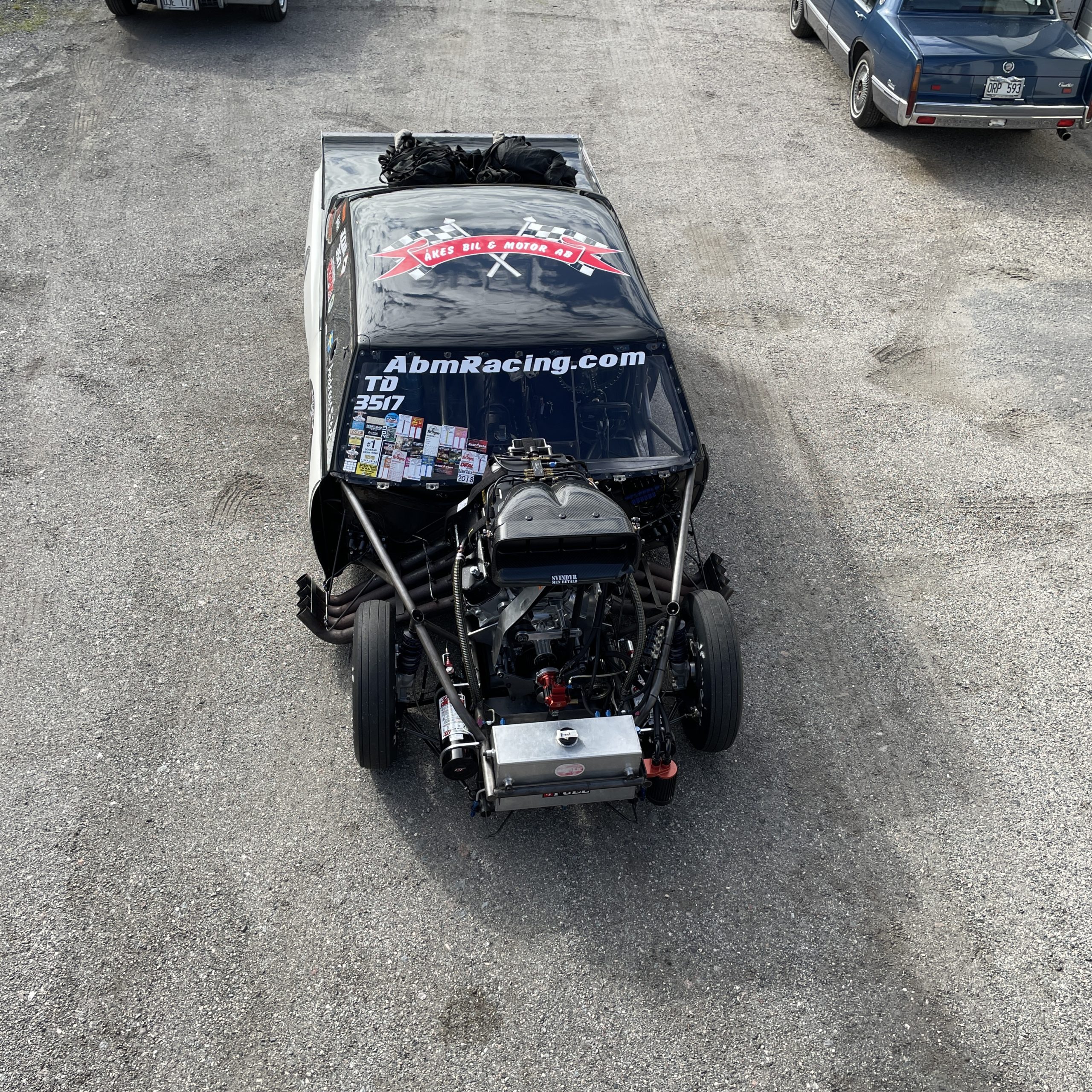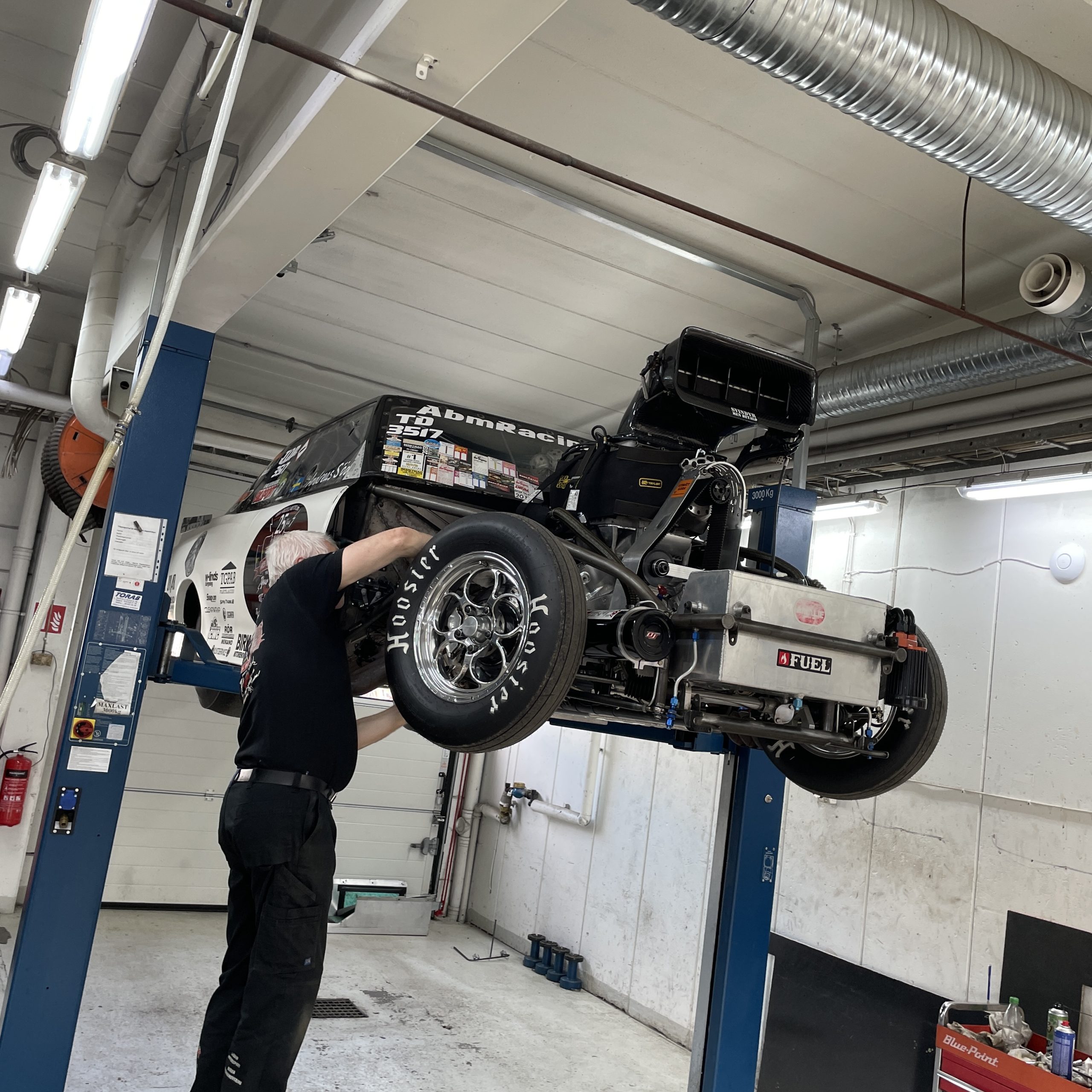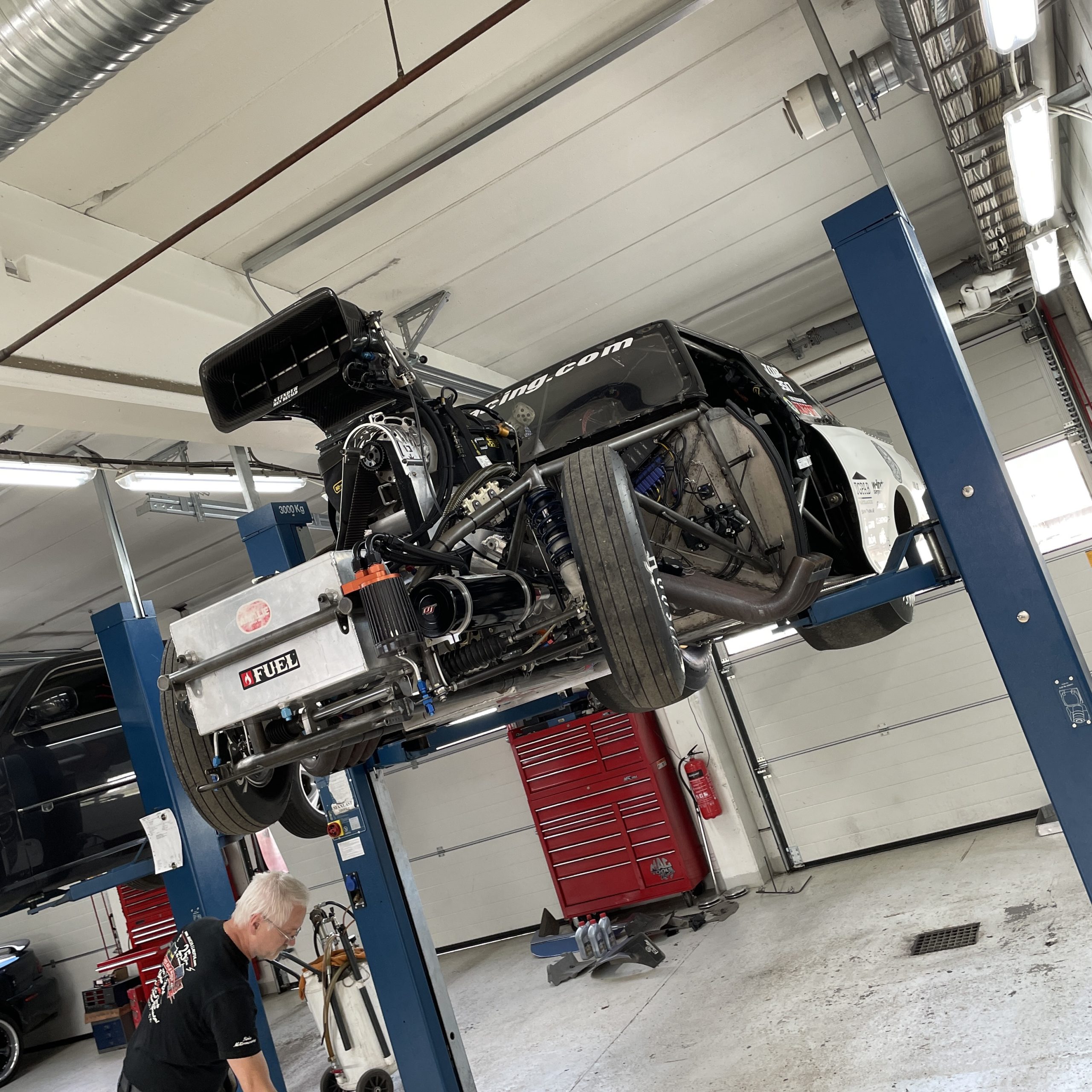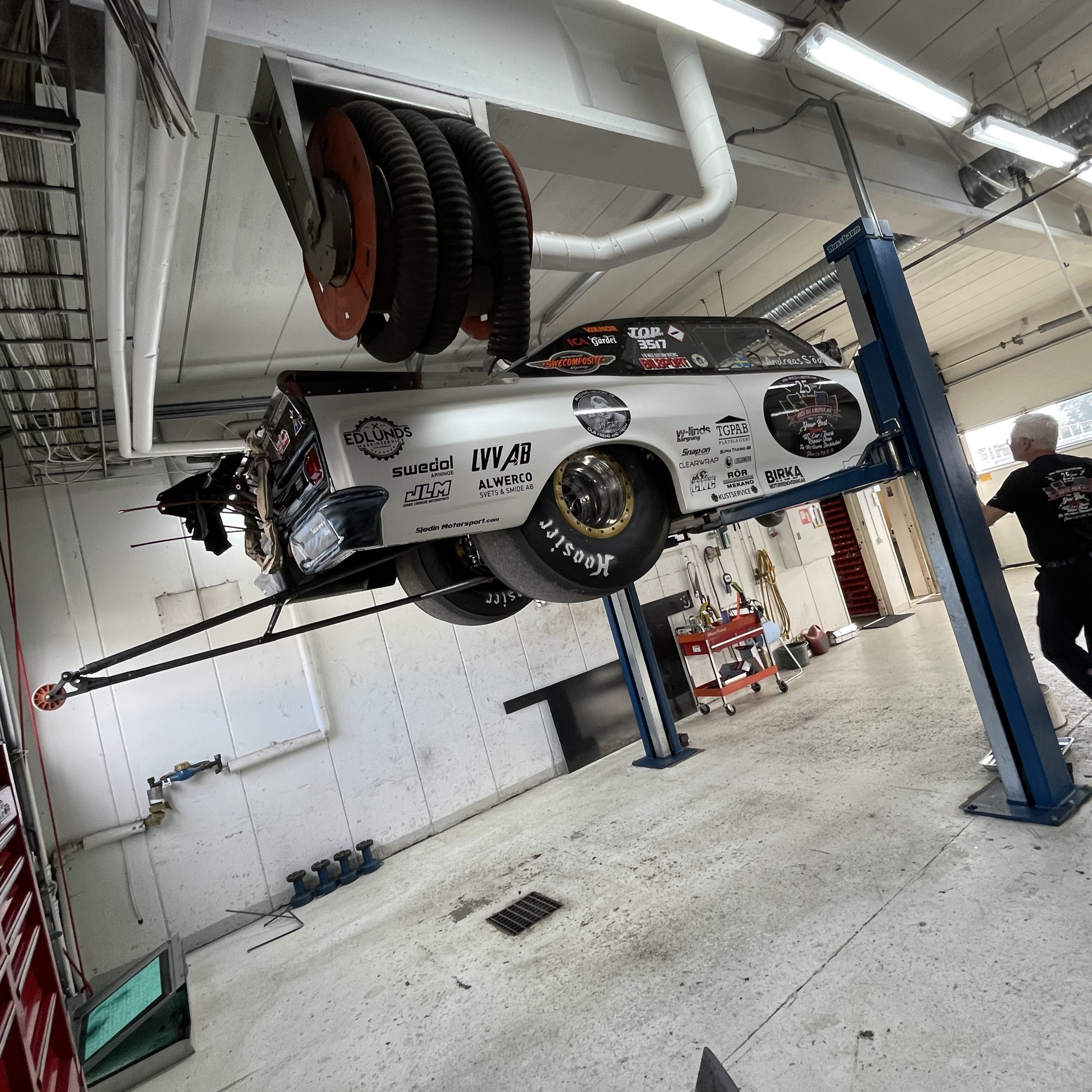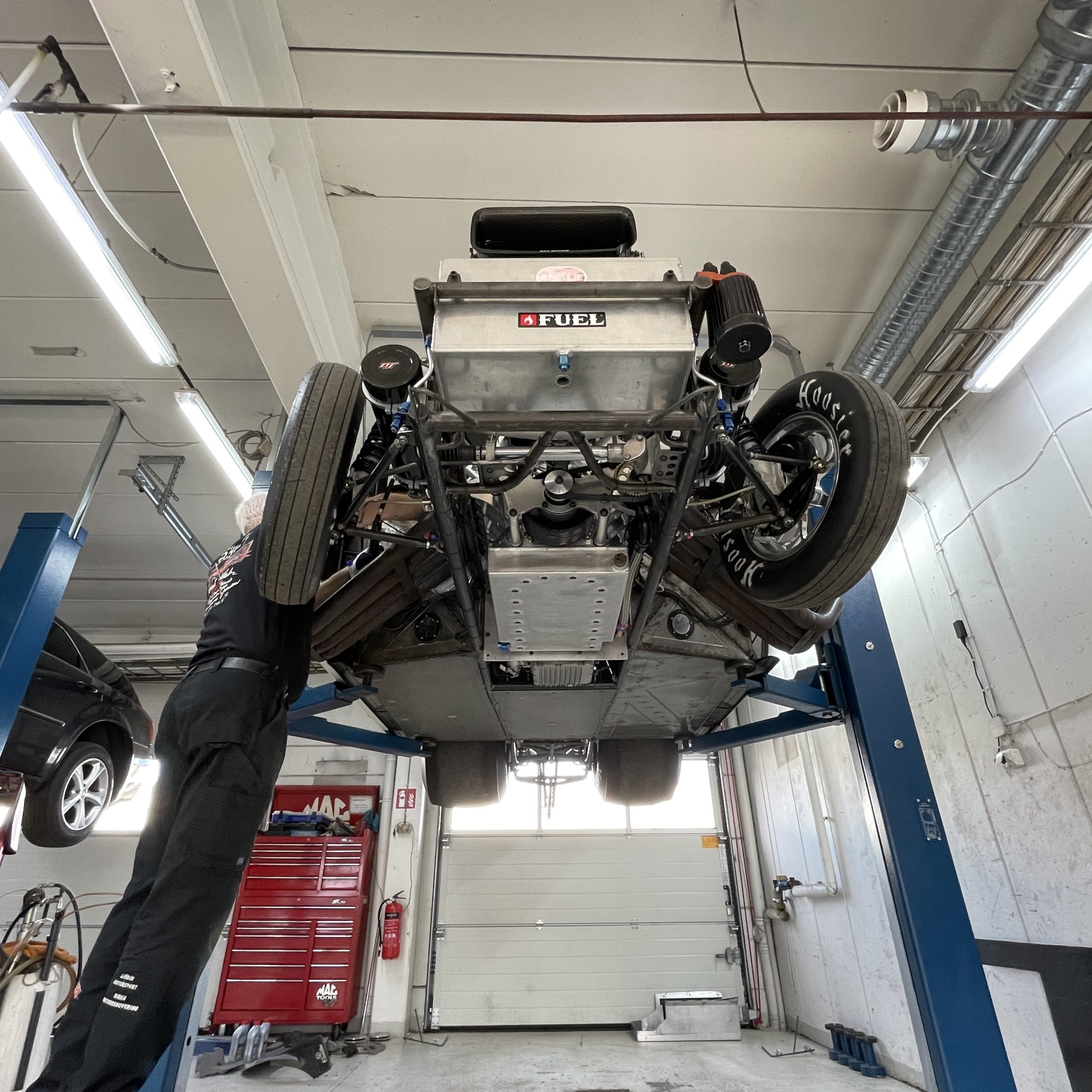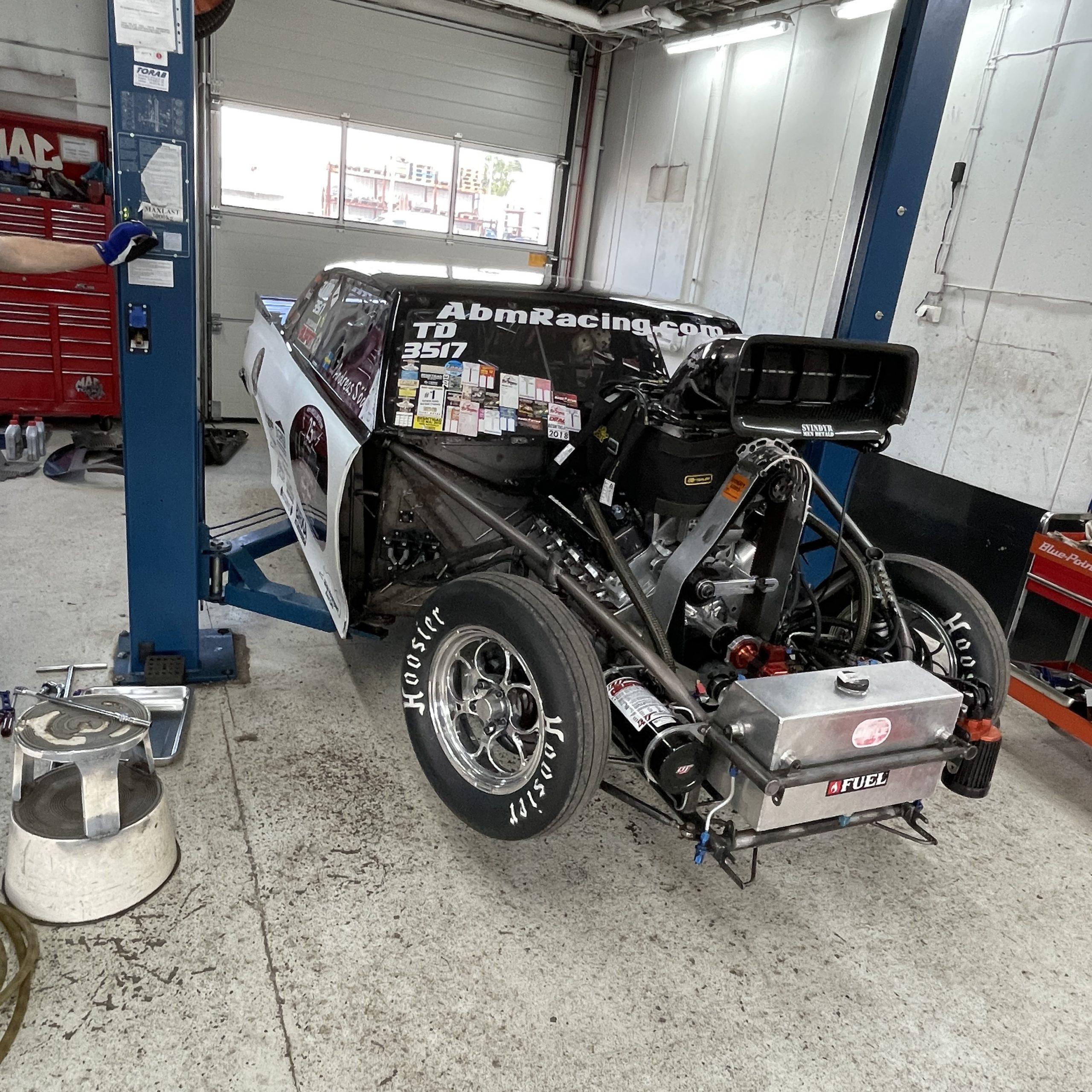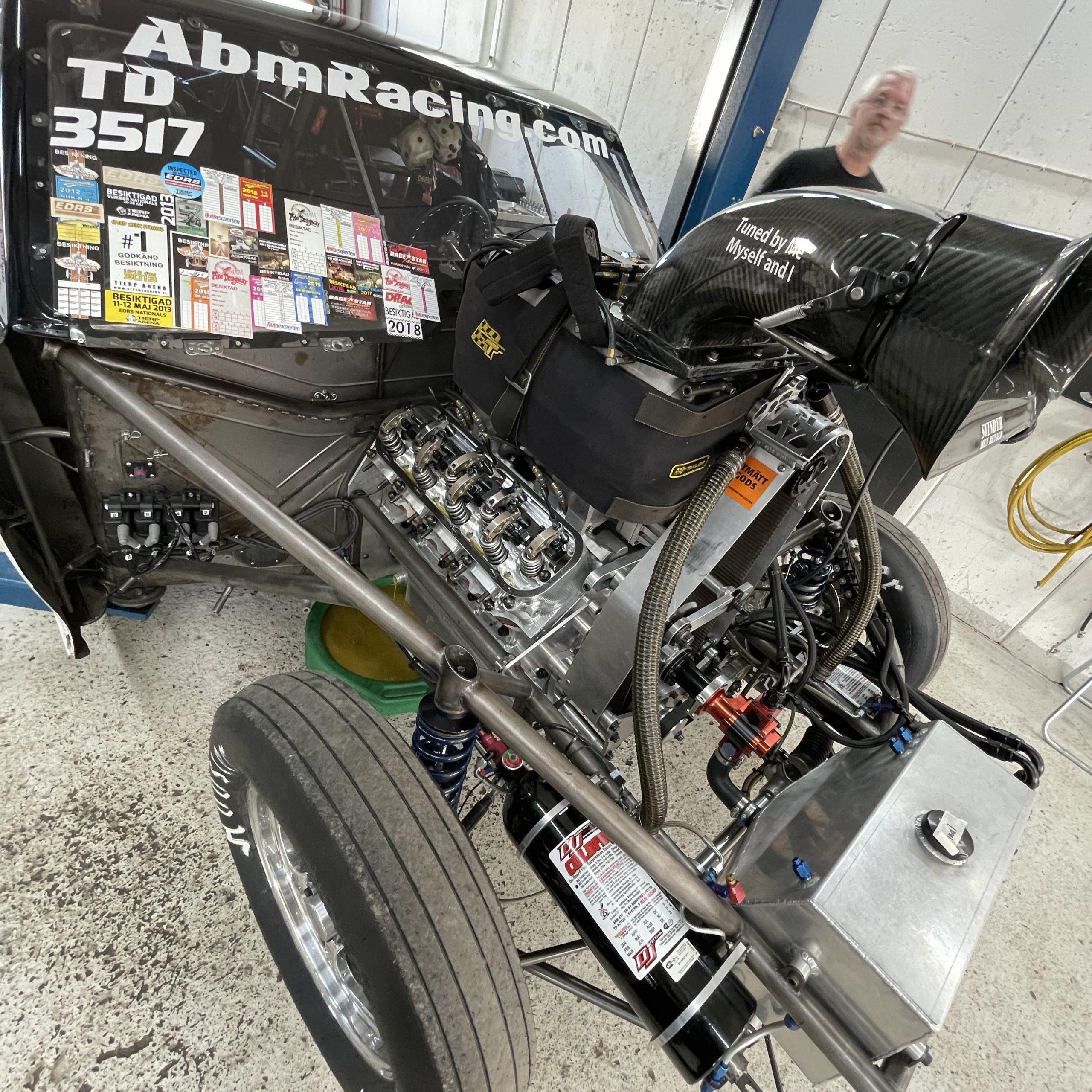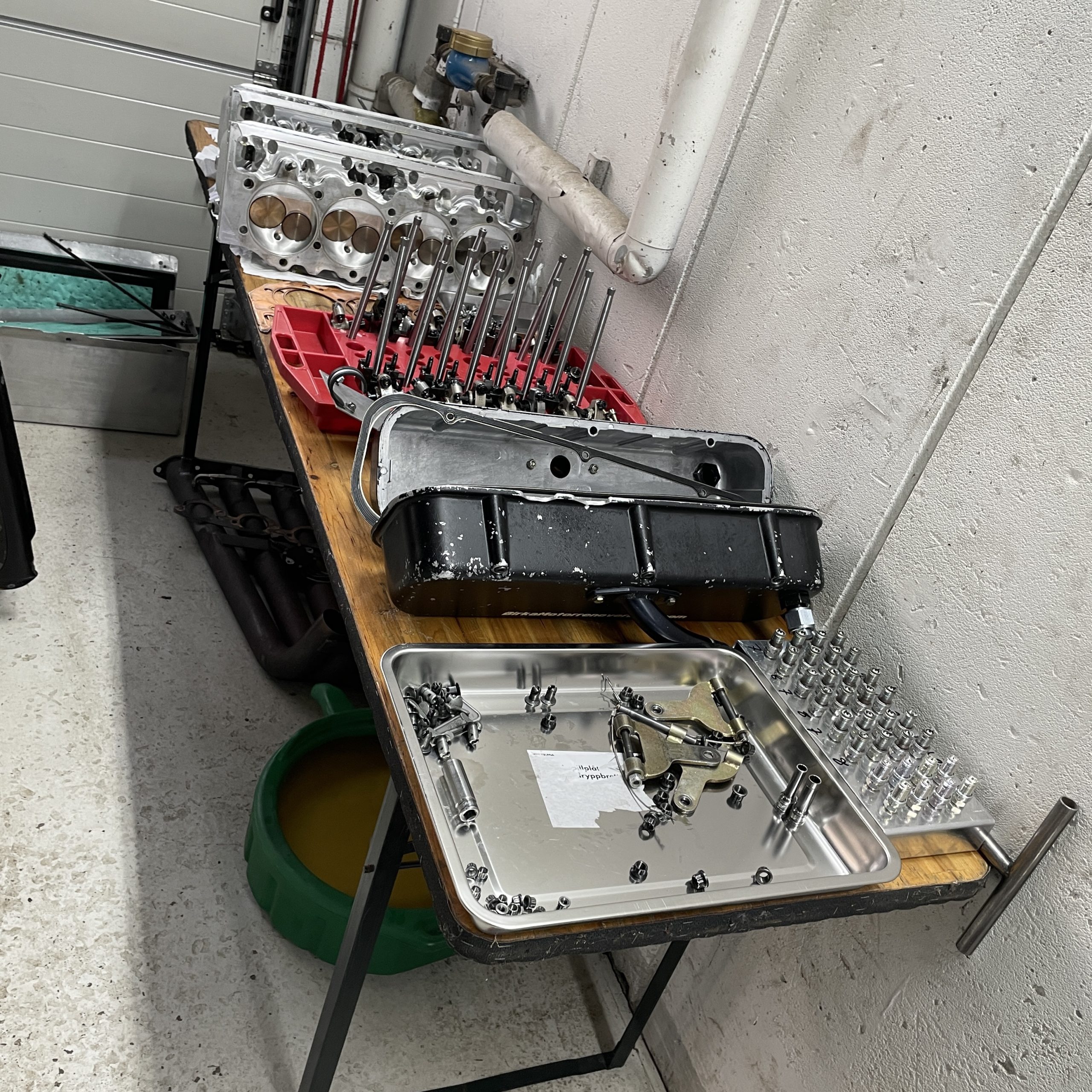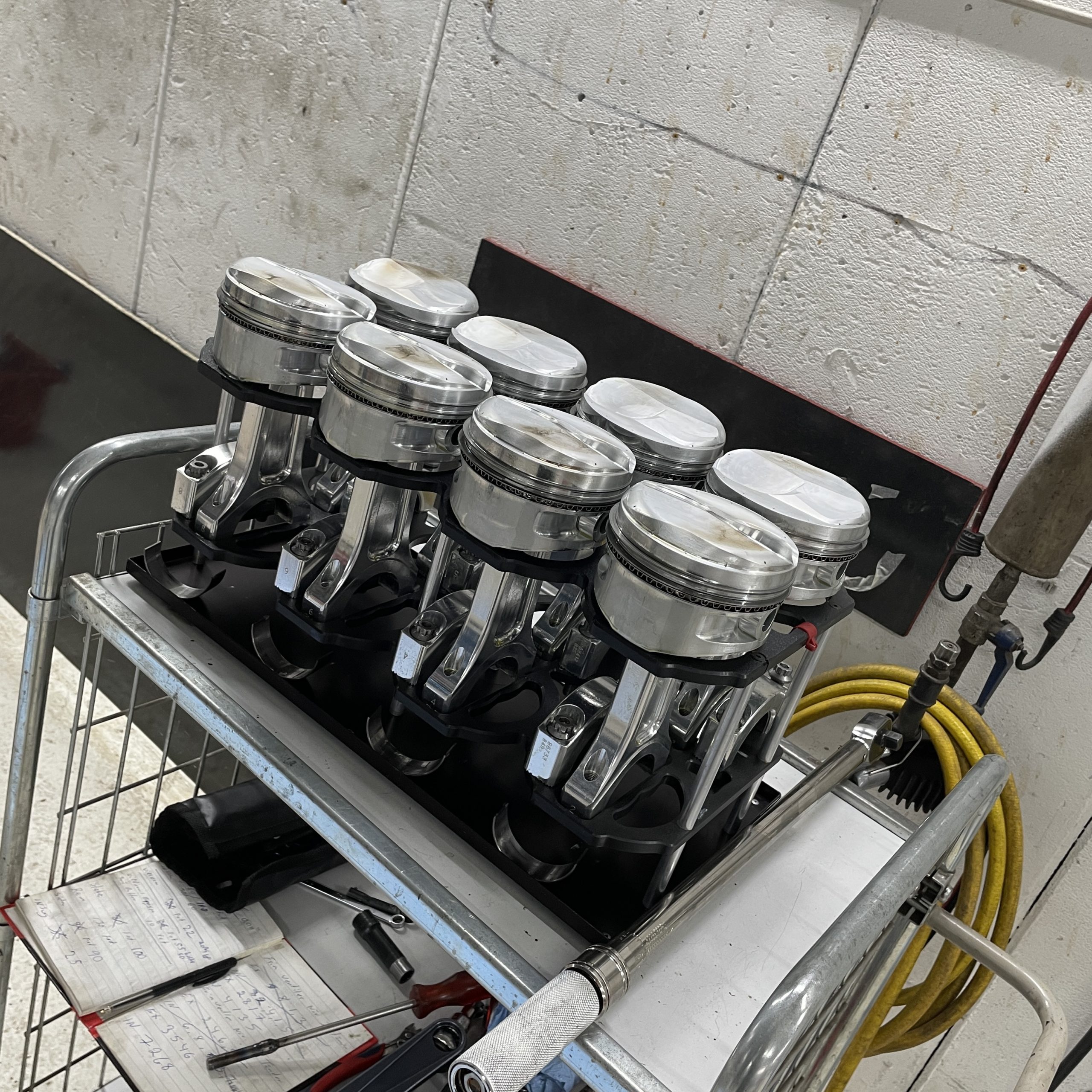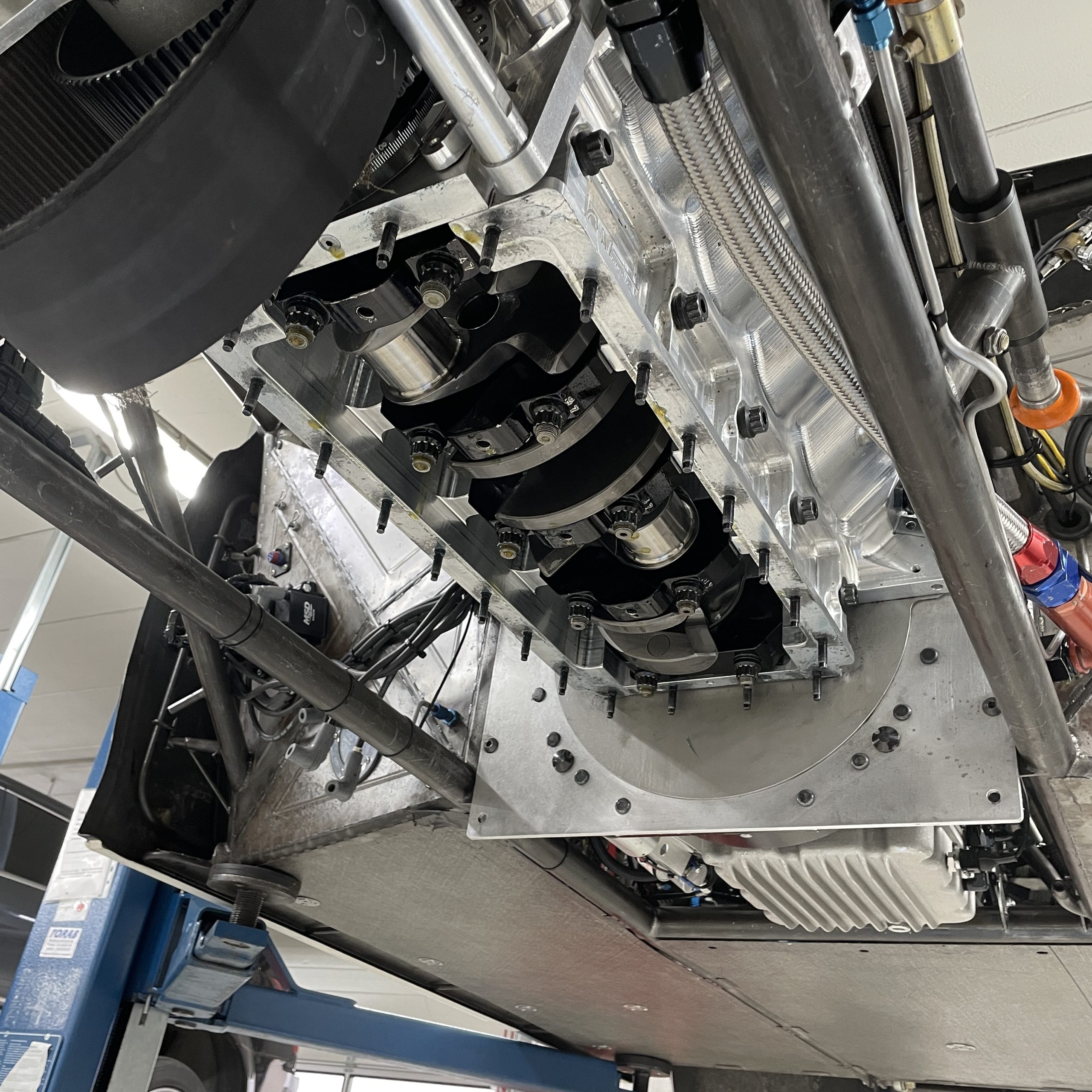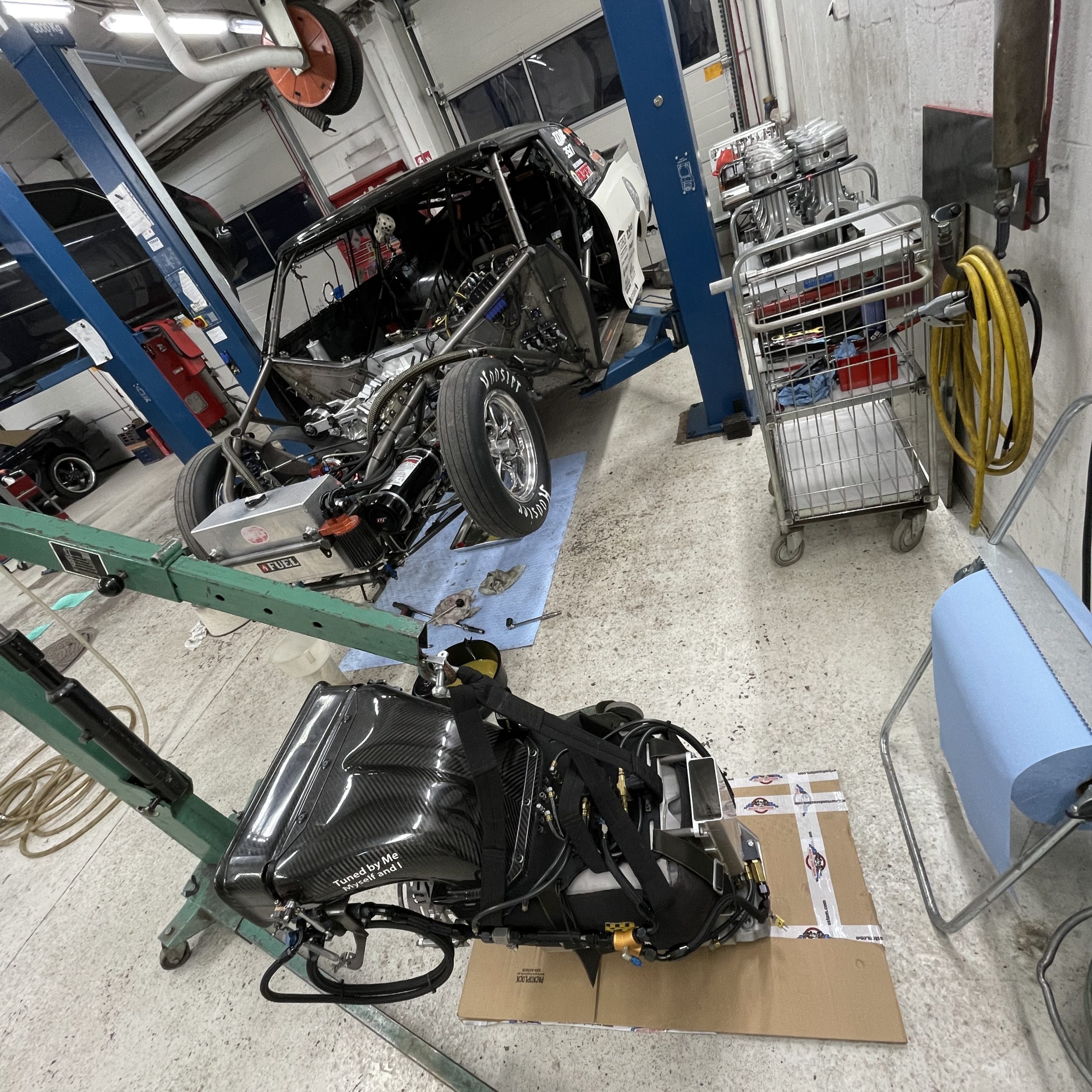 It was time for new rods in the motor, a standard check of the rest and the cylinder heads to see that everything is ok!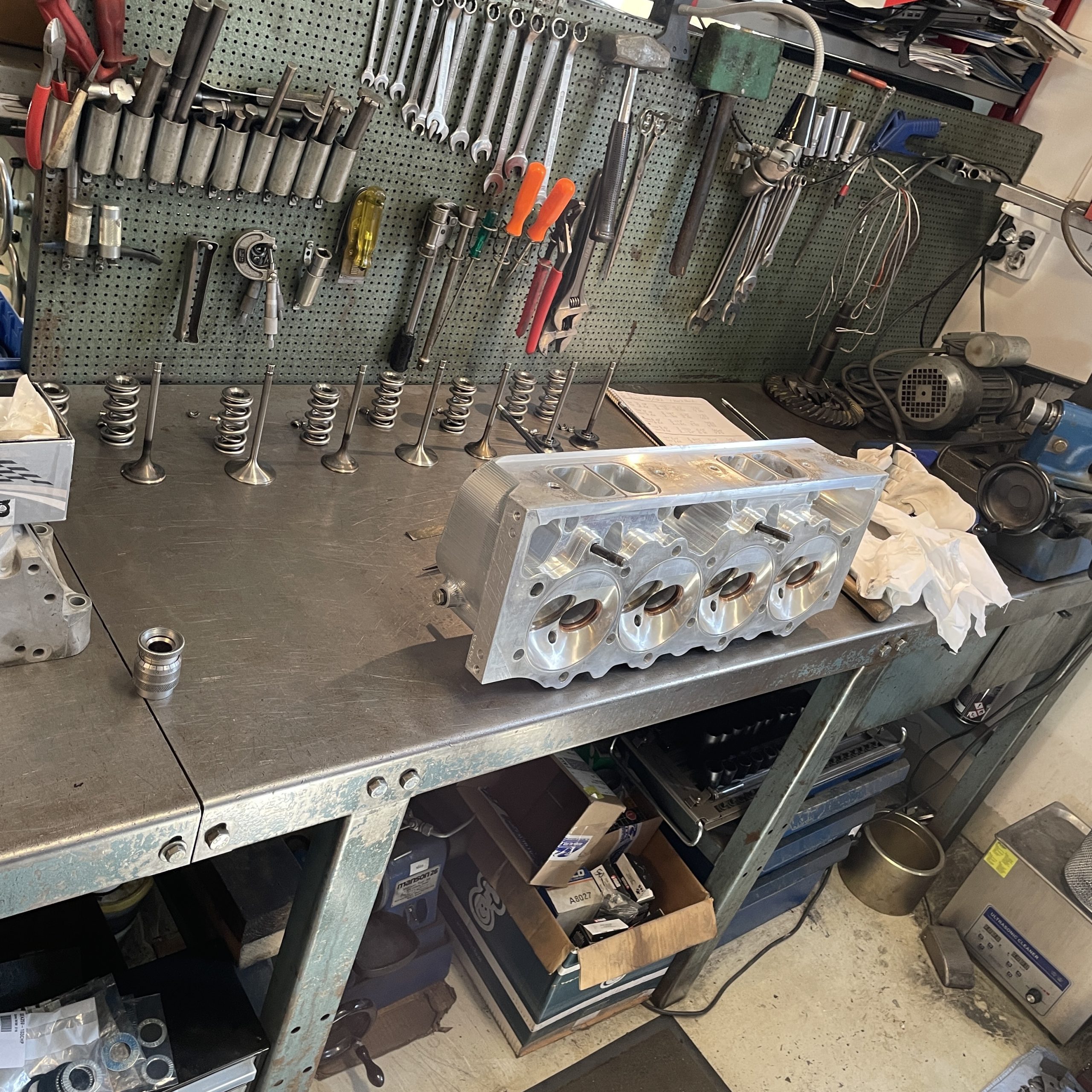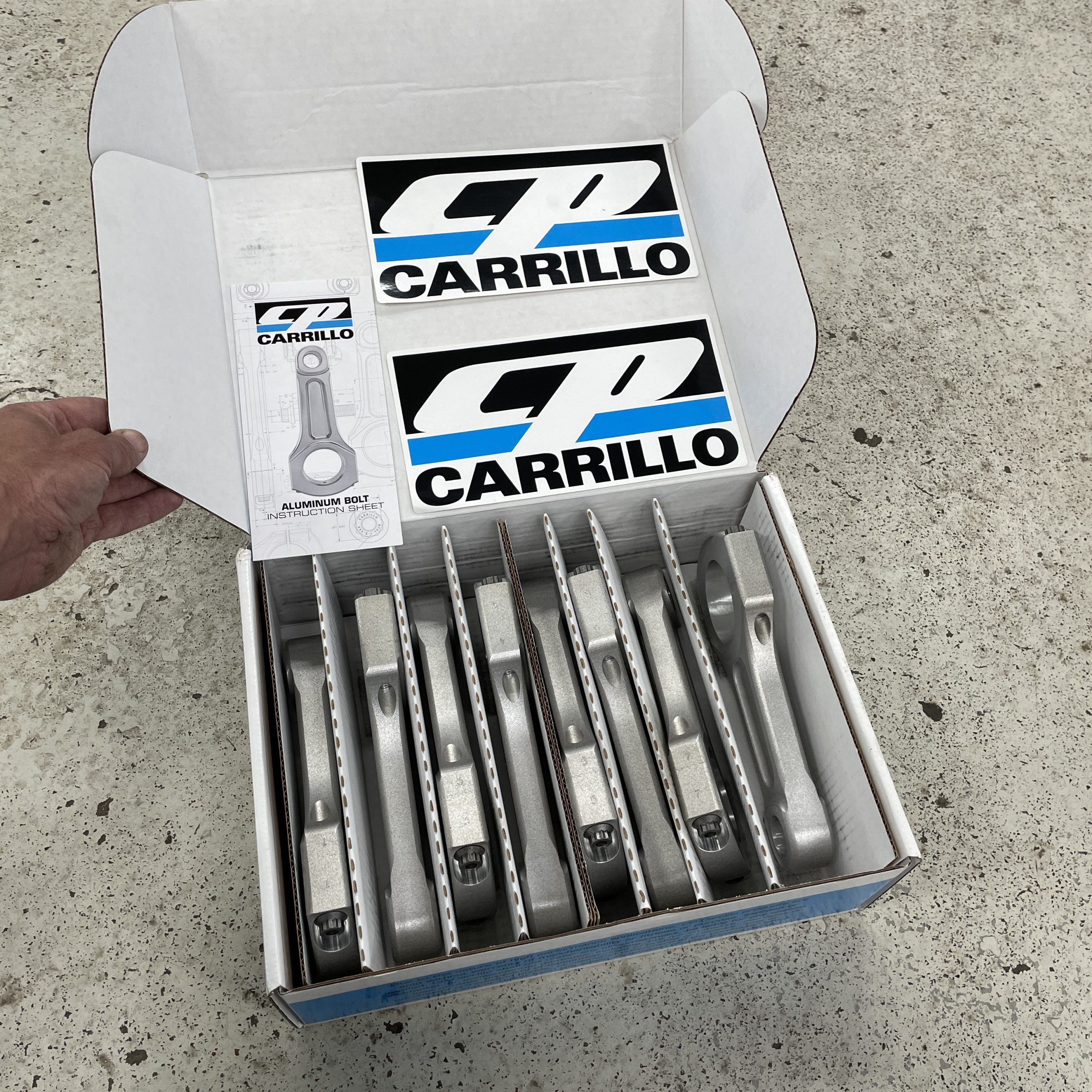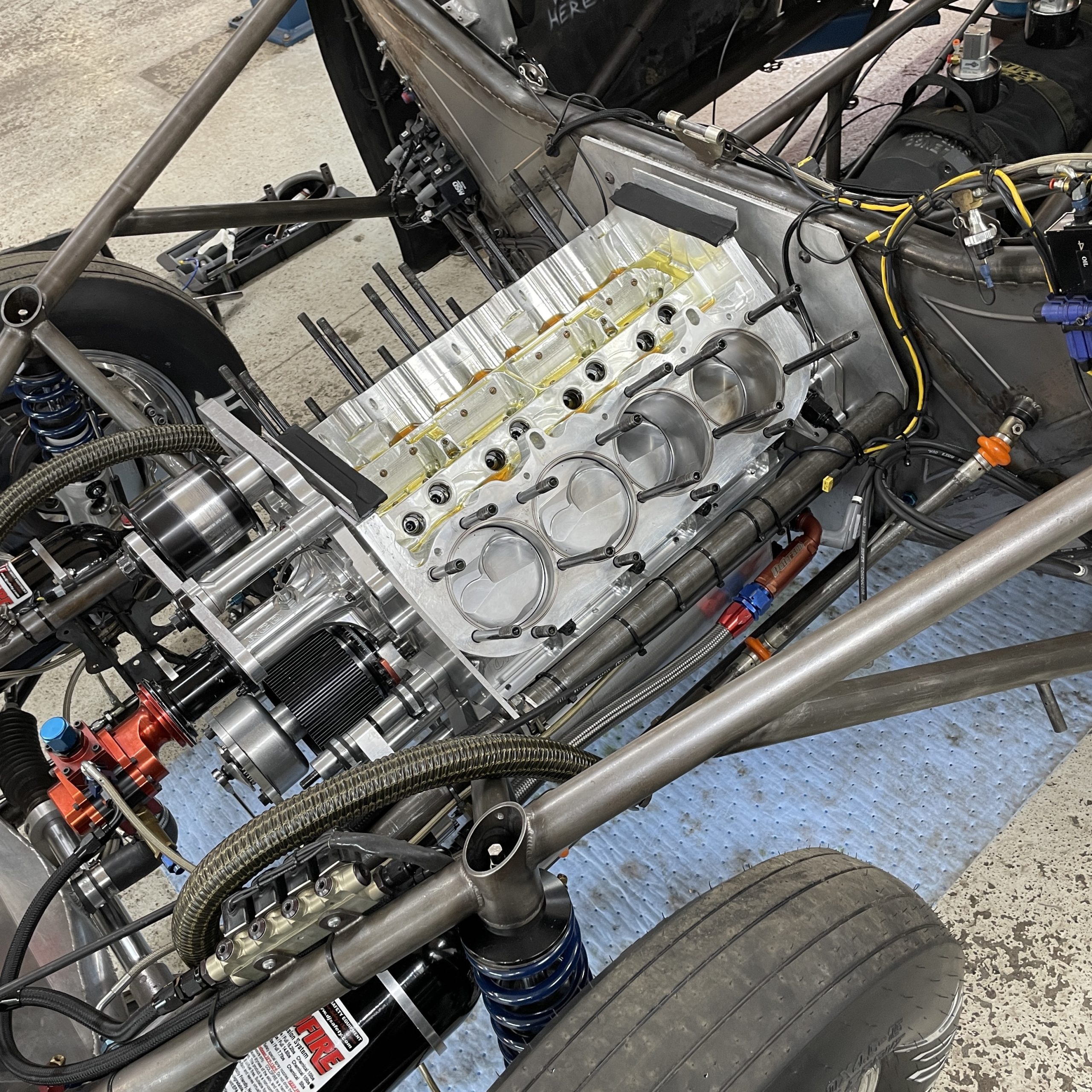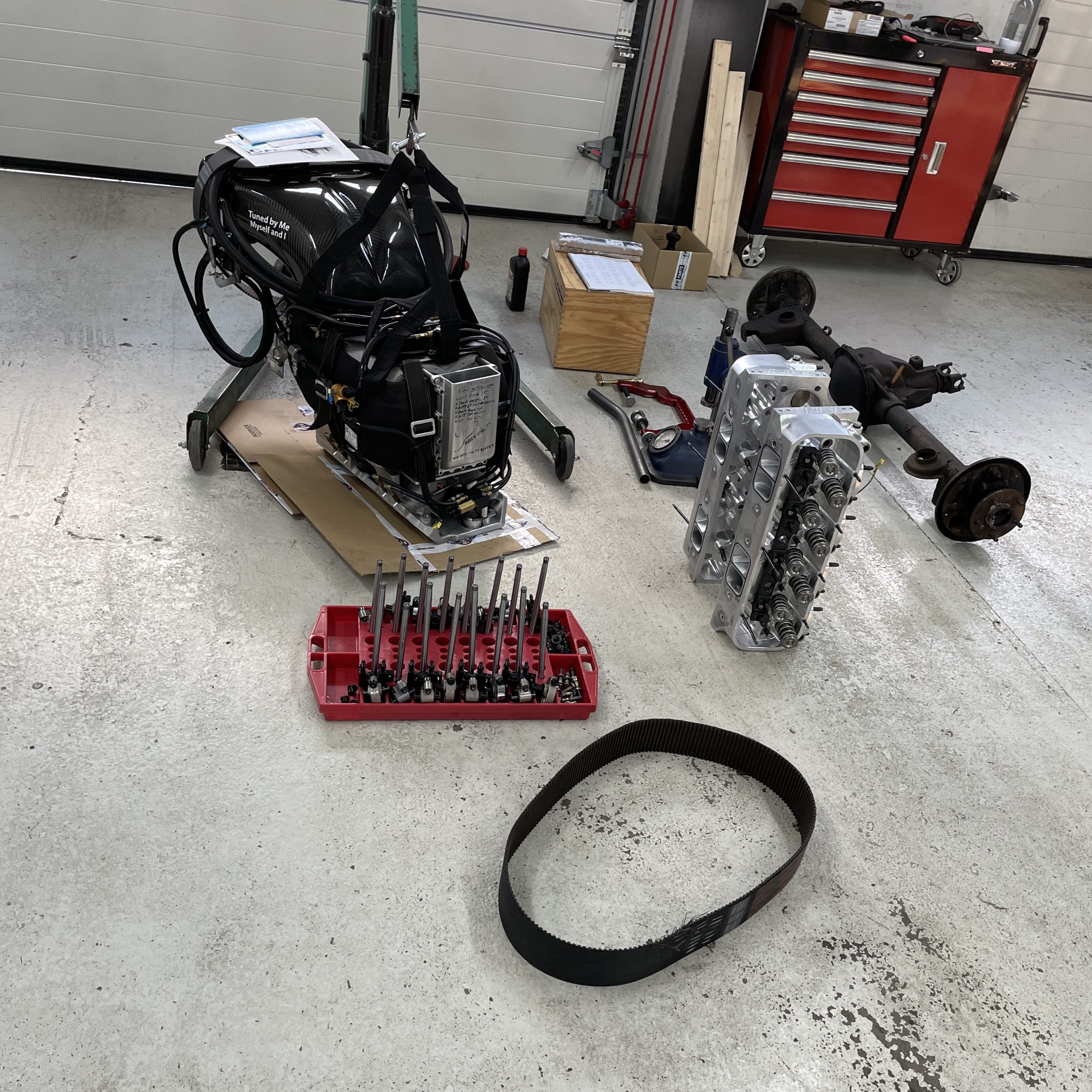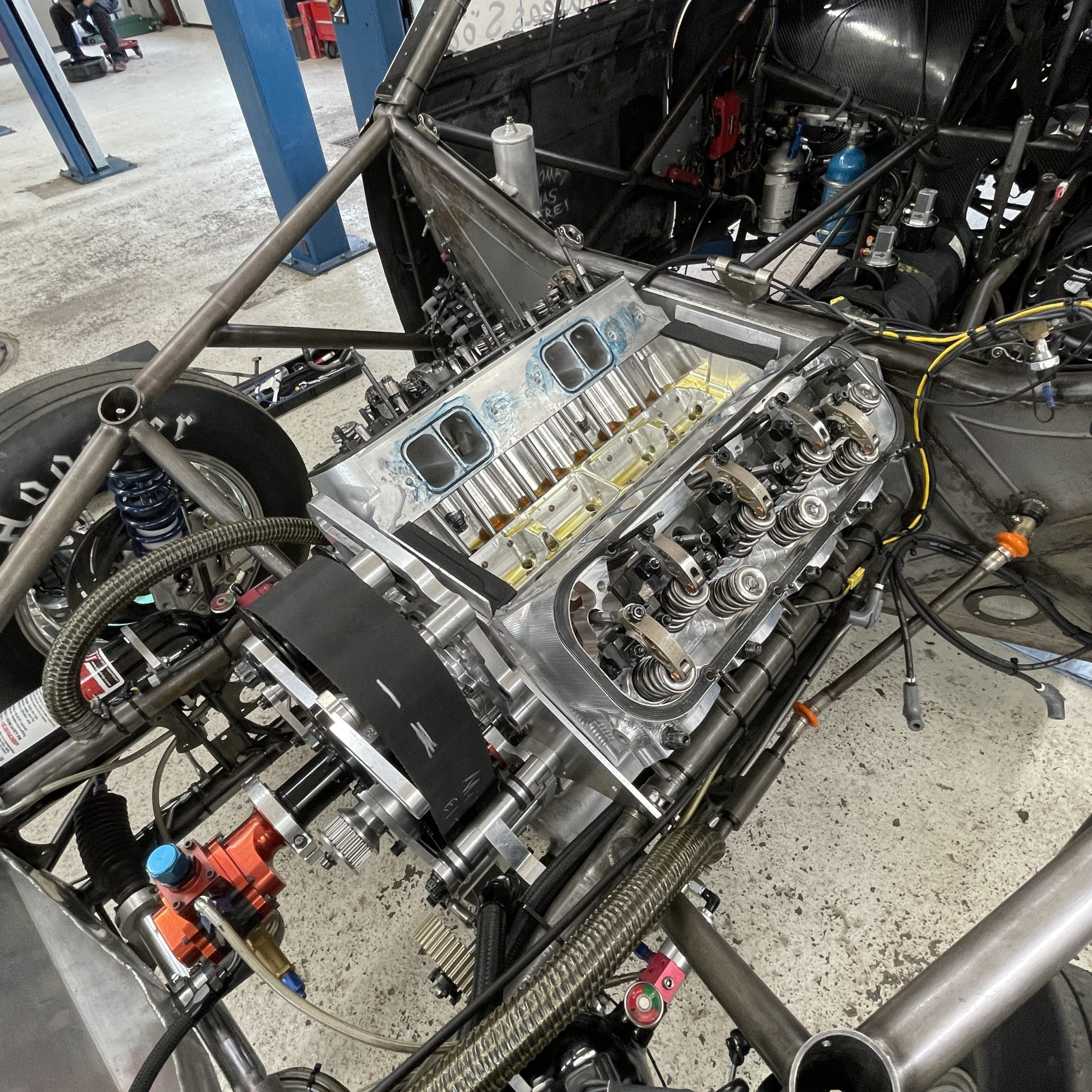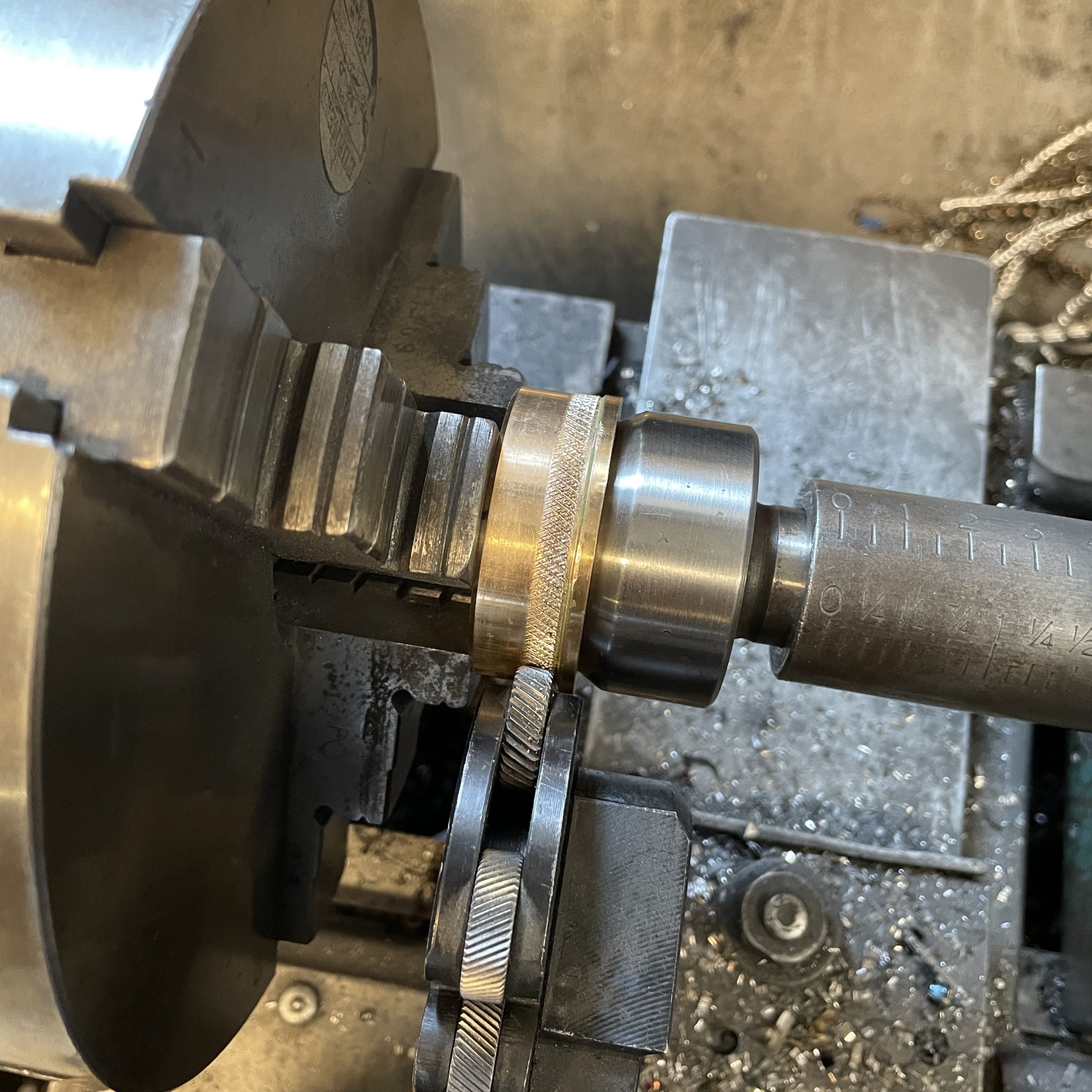 And of course some special machining! 😉
We will soon arrive at the track and build our pit space and then continue to work on the car and make it ready for inspection and tomorrows qualifying!
Stay tuned!