Yesterday me and Sofi went to Lastvagnsverkstan in Smedjebacken and adjust some brakes on the trailer! 🙂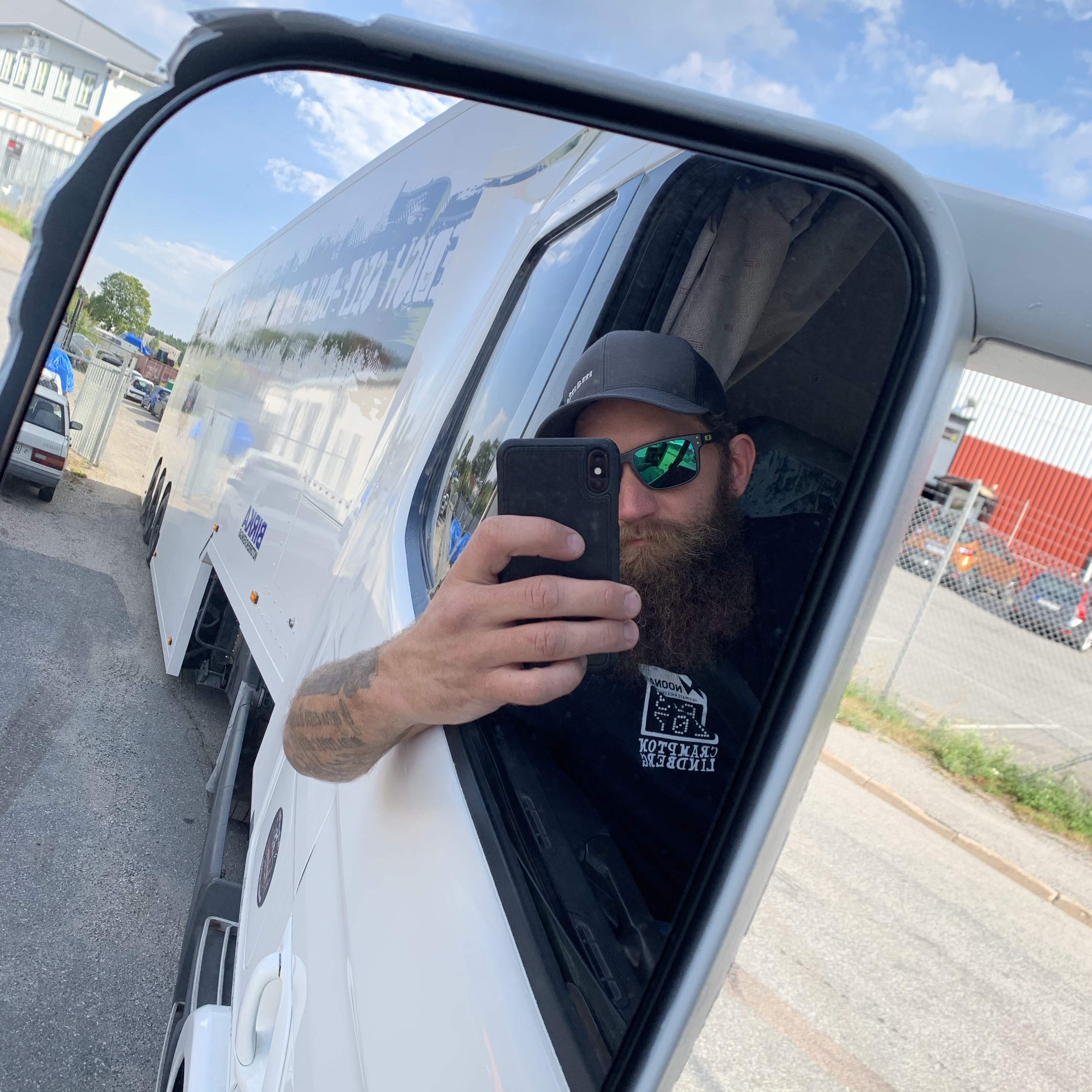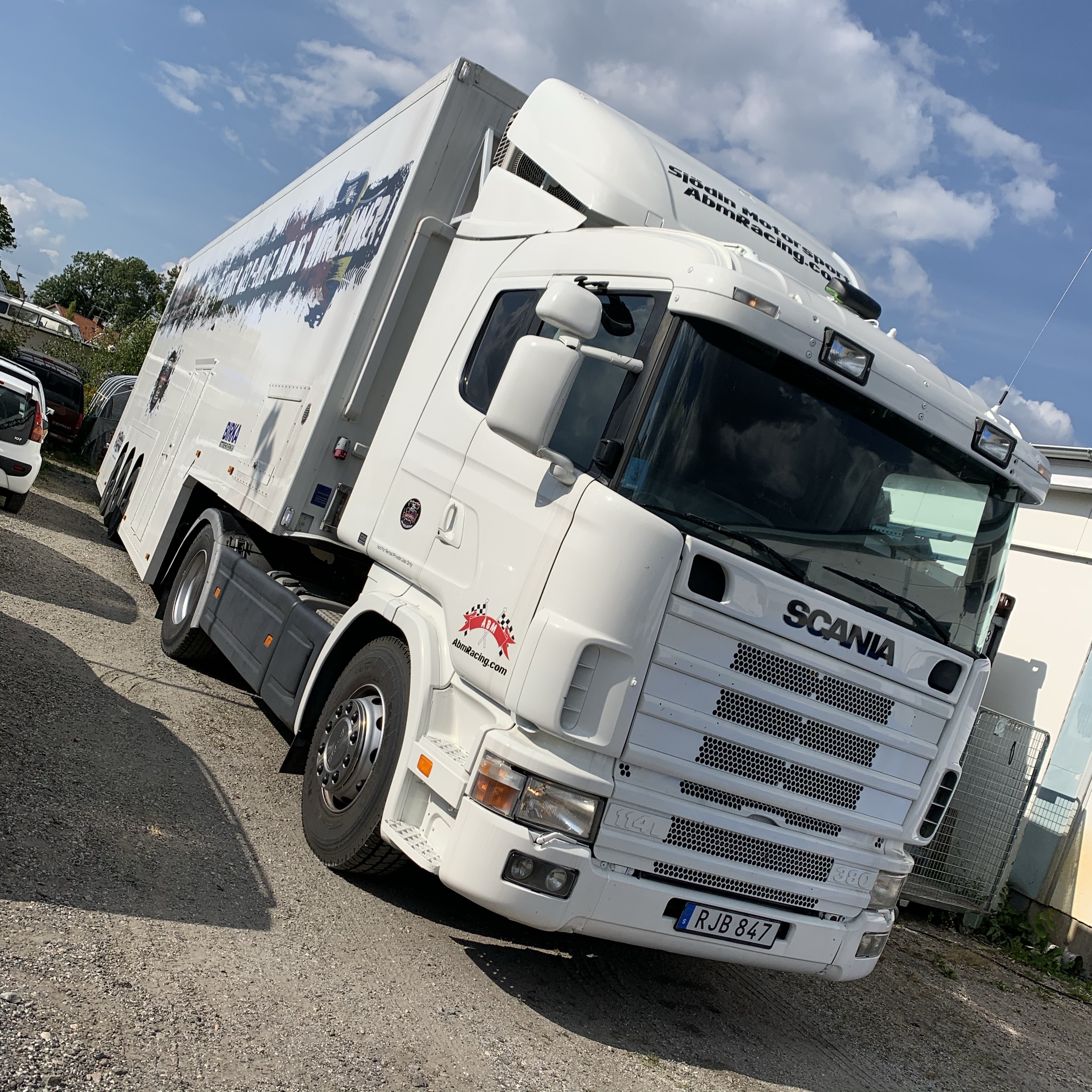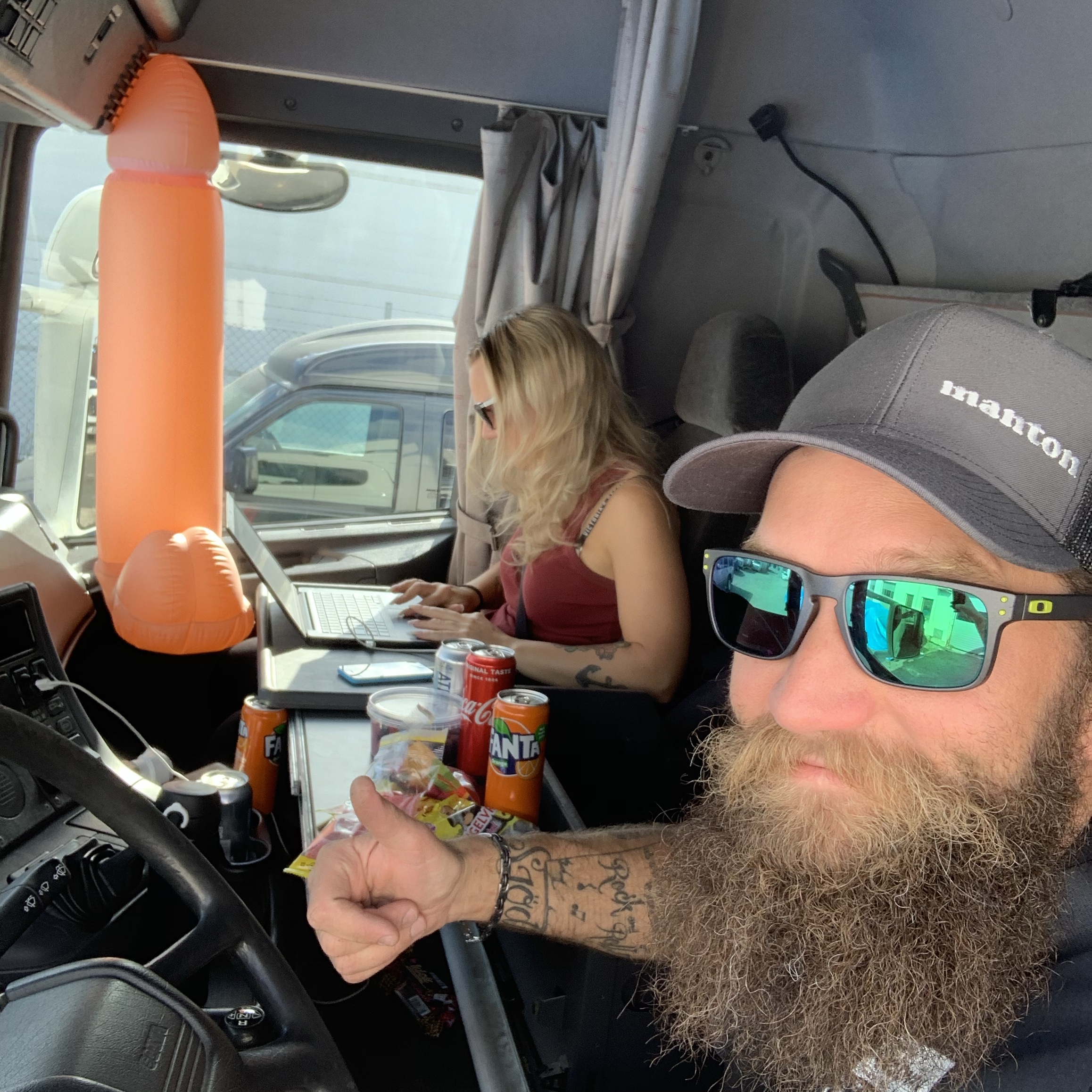 Felt kind of strange to have a working Sofi beside me and not a zzz zzz Max! 😉 This was actually the first time I did drive my own rig all by my self and also the first time I drive something like this since I got my driving license 19 weeks ago!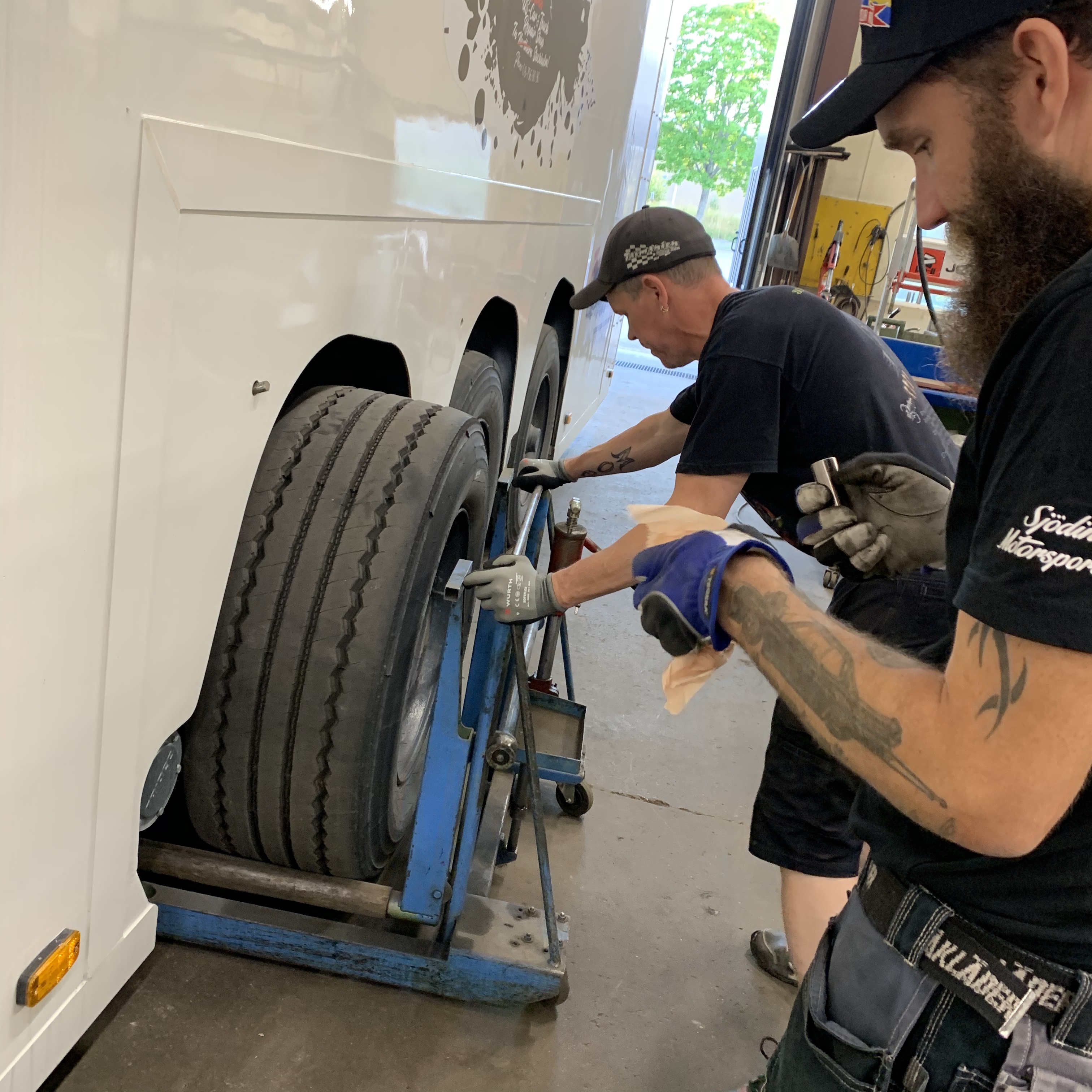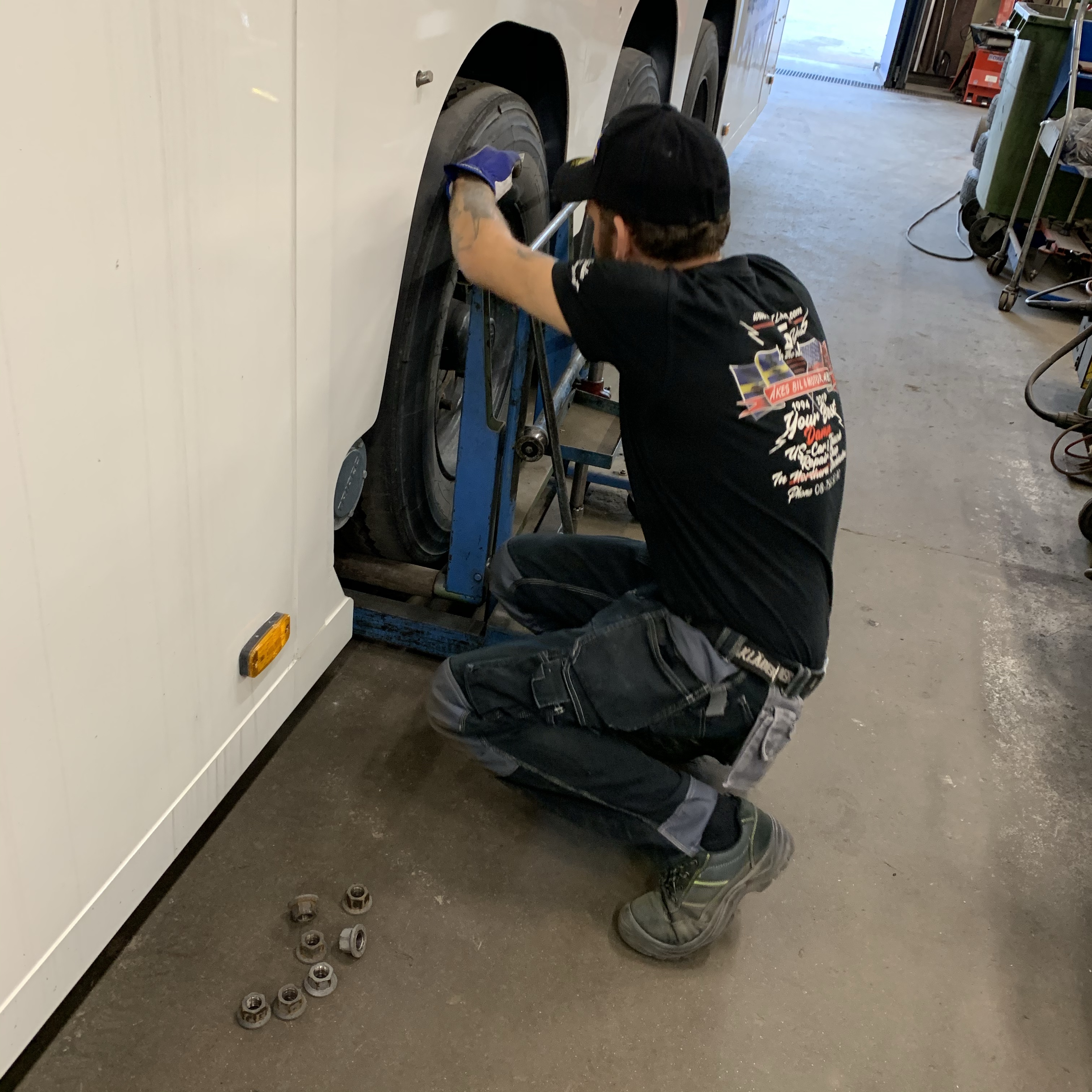 A huge thanks to Jörgen Berg at Lastvagnsverksta'n in Smedjebacken for helping me out getting the trailer brakes to work properly! Now we got 2 axles that works just like they should and I now know that I need to put on new brake shoes on the first axle to get the brakes on that to work like that should, nothing big but they are a little bit too much un even from side to side!… But that is something I will take care of in a couple of weeks or so!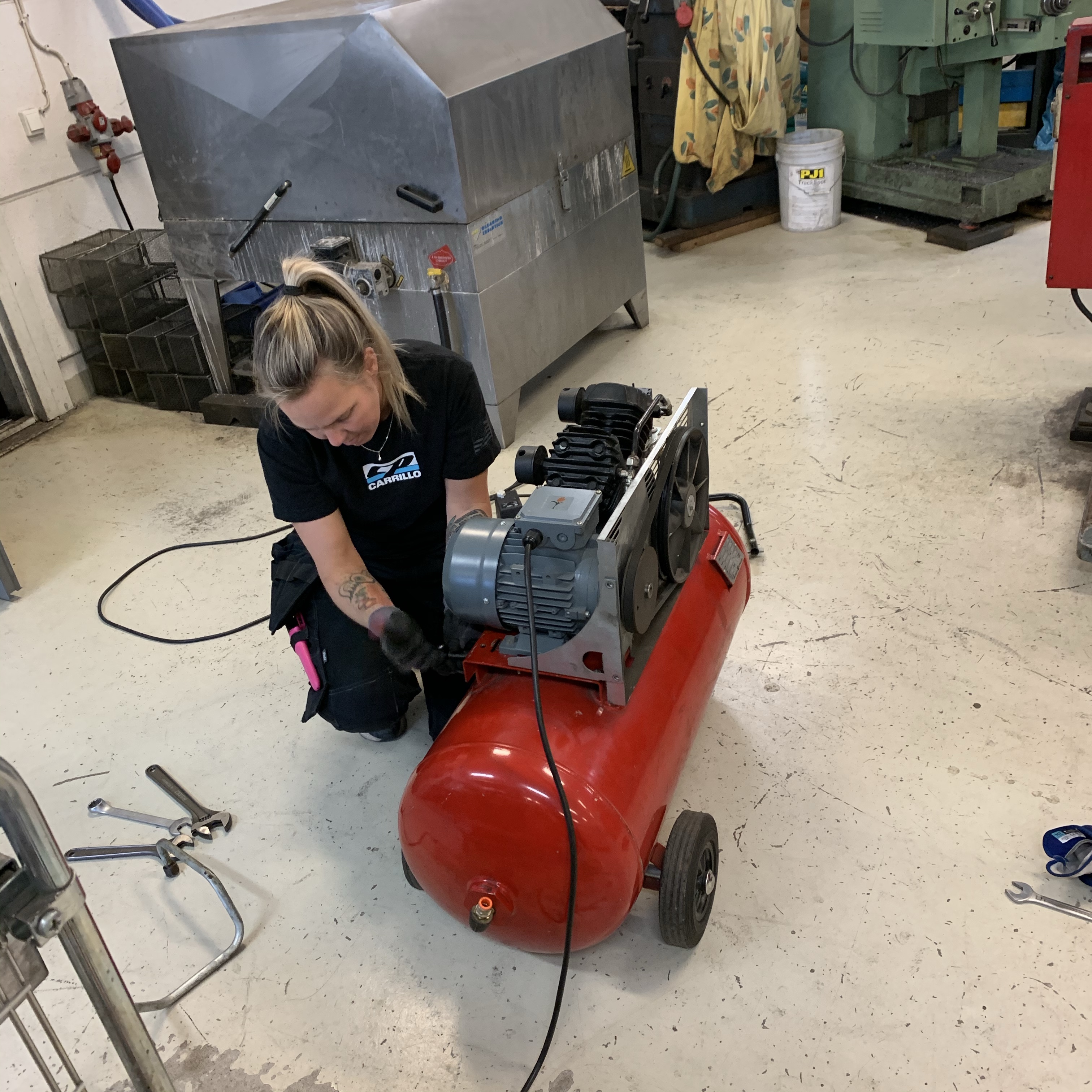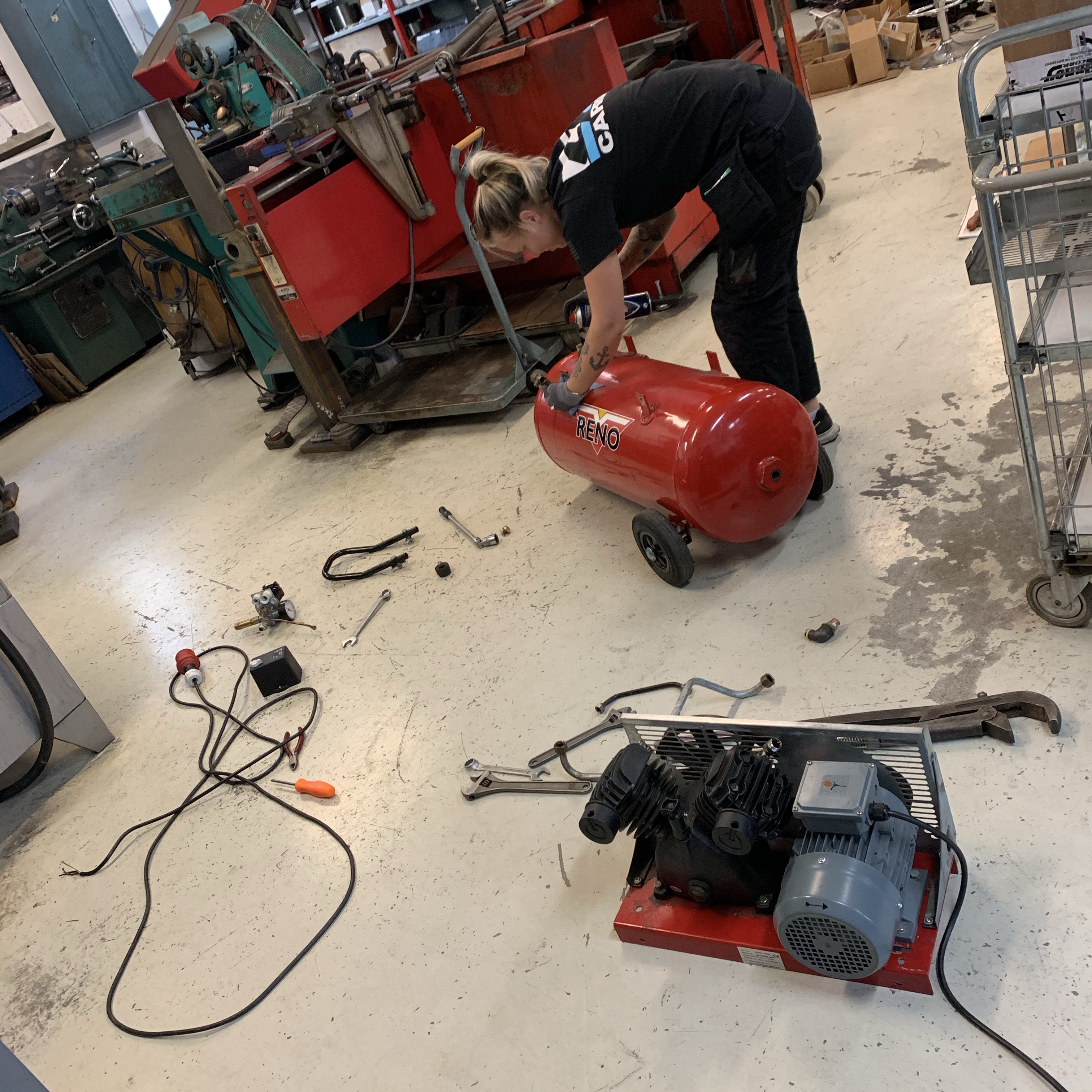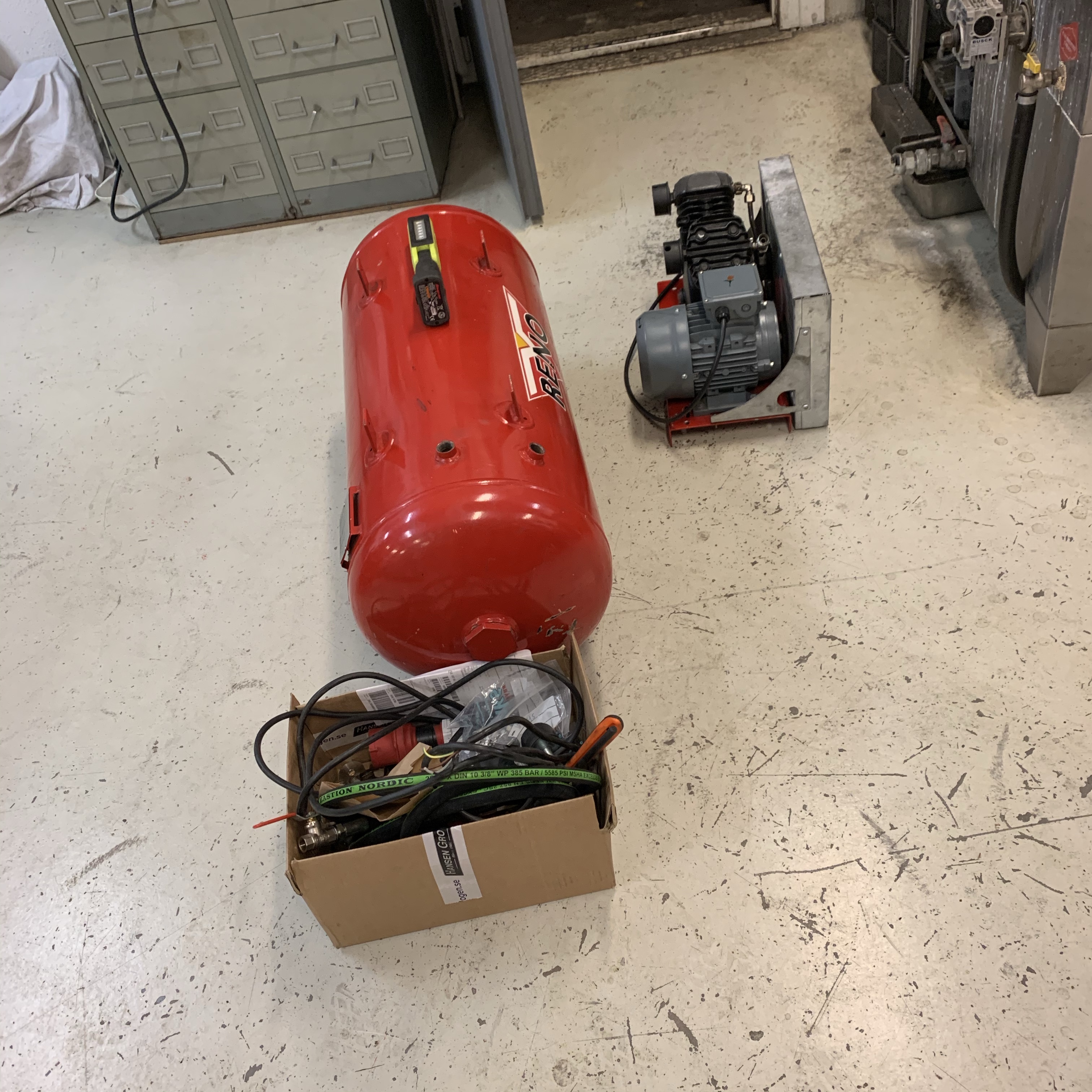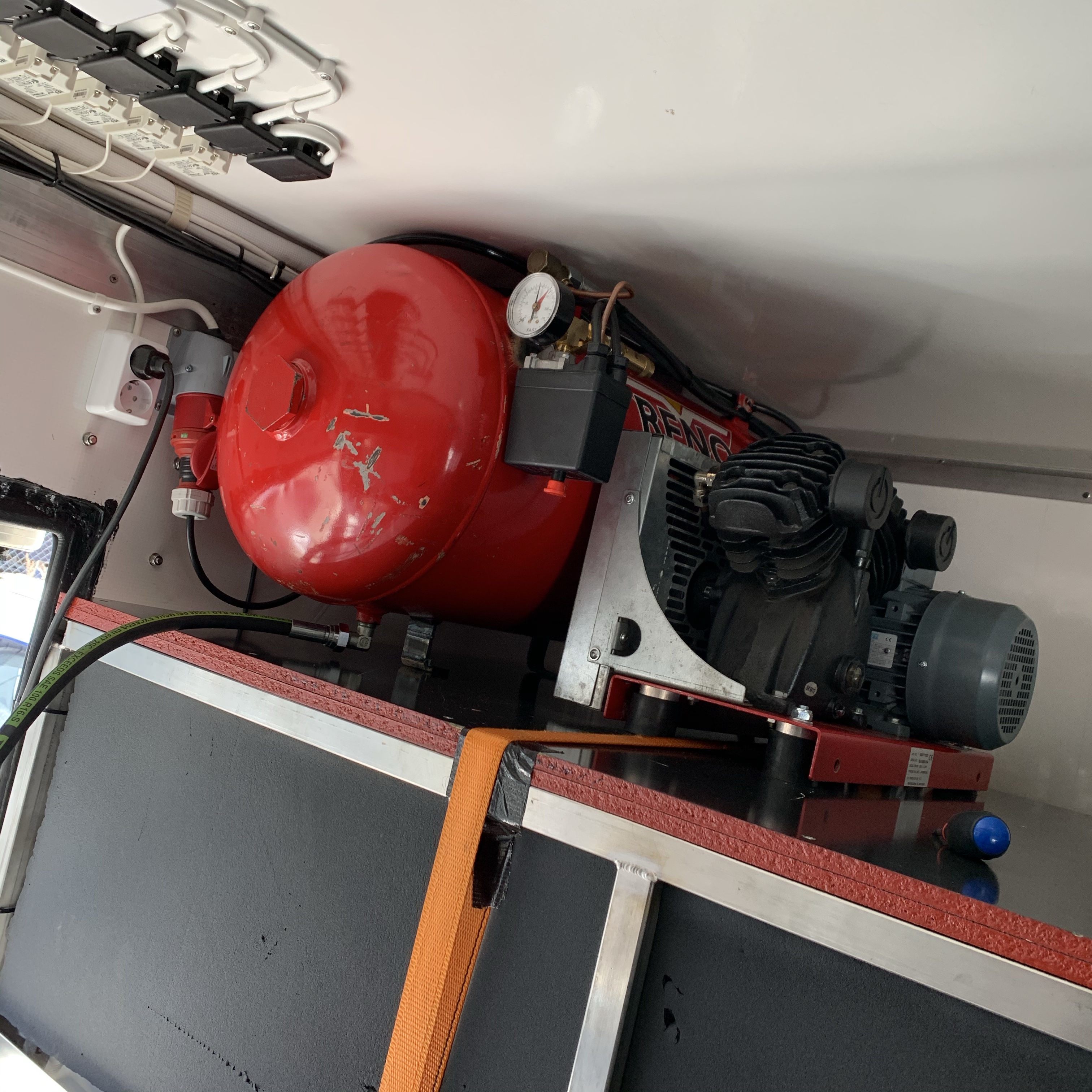 More trailer progress last weekend, if you feel you got a lot of time and want a couple of extra days of work…. 😉 Install a fresh water tank in the place where you used to have your air compressor and then modify the air compressor to fit on top of the tank so it won't take so much space in the trailer! But it for sure looks good and that's important to me! 🙂 We are moving on with the trailer and more and more stuff on the to do list are getting done! Once again a HUGE thanks to Bengtssons Smide for fabricating the fresh and waste water tank to our trailer!