A couple of weeks ago I dit remove the trailer outriggers because they are bent and in a really bad condition and have been since the day I bought the trailer, 5 years ago!… 🙂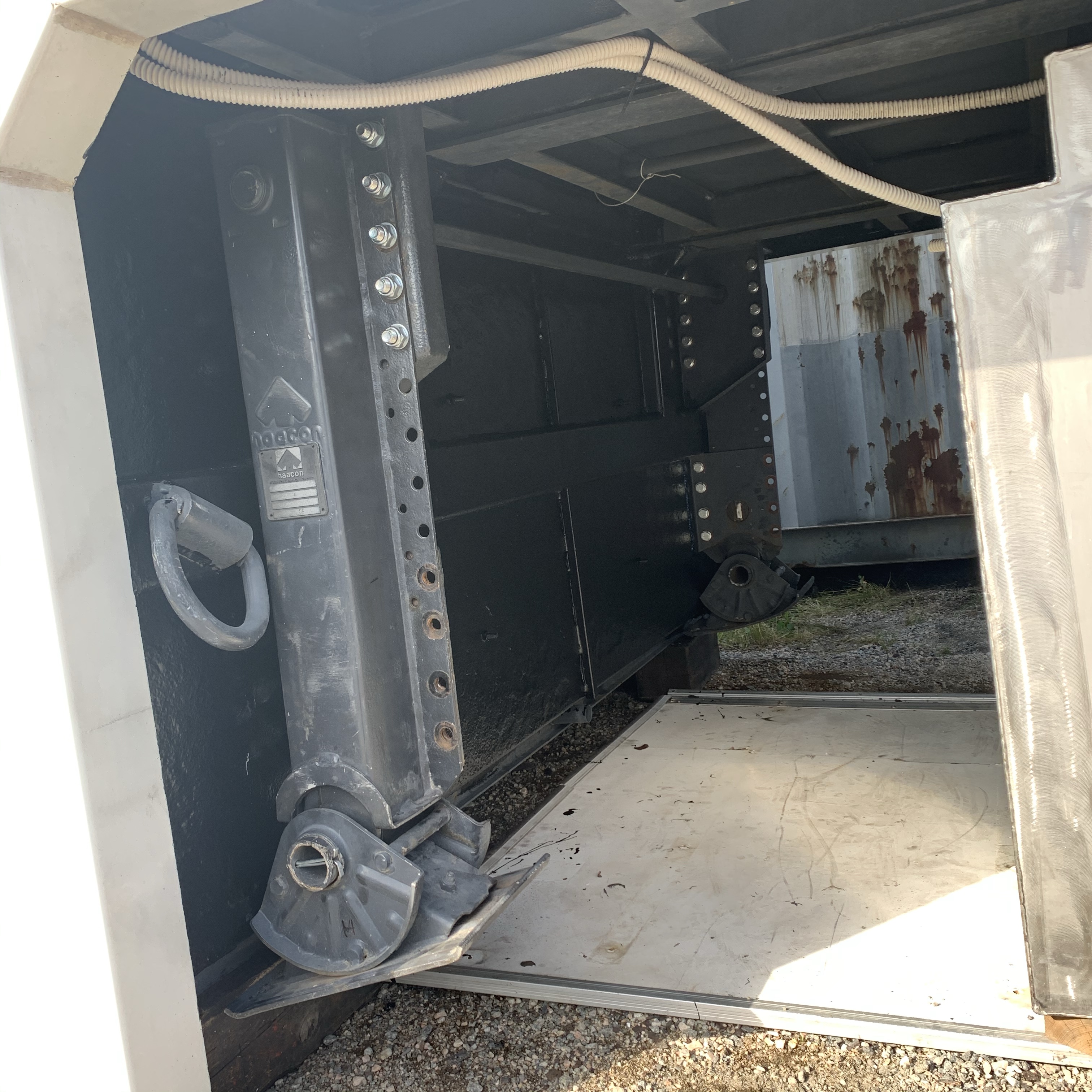 And now when it's time to finally finish install the new waste water tank that Bengtssons Smide fabricated for us I decided it was time to repair and get the outriggers straightened out before the tank are going into place!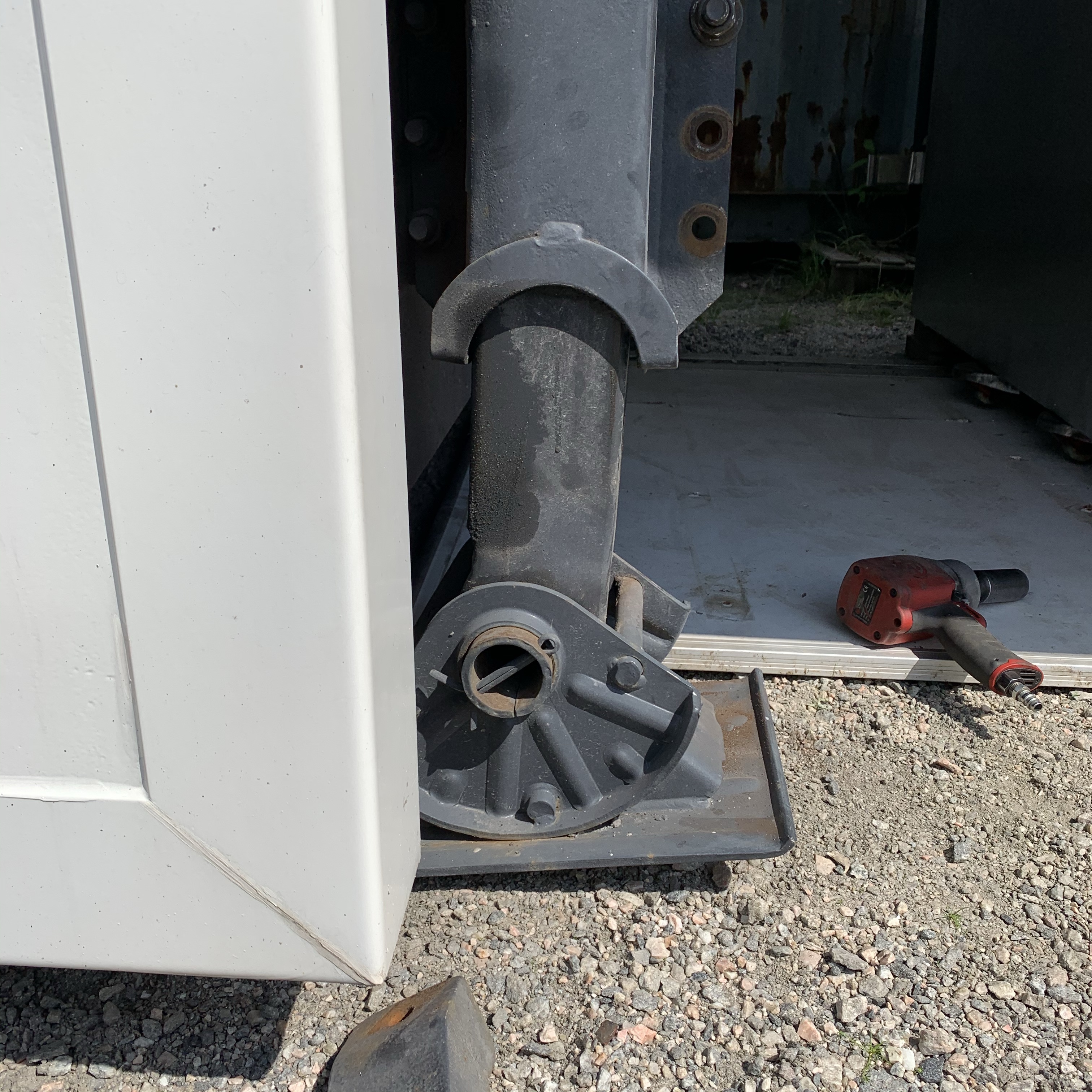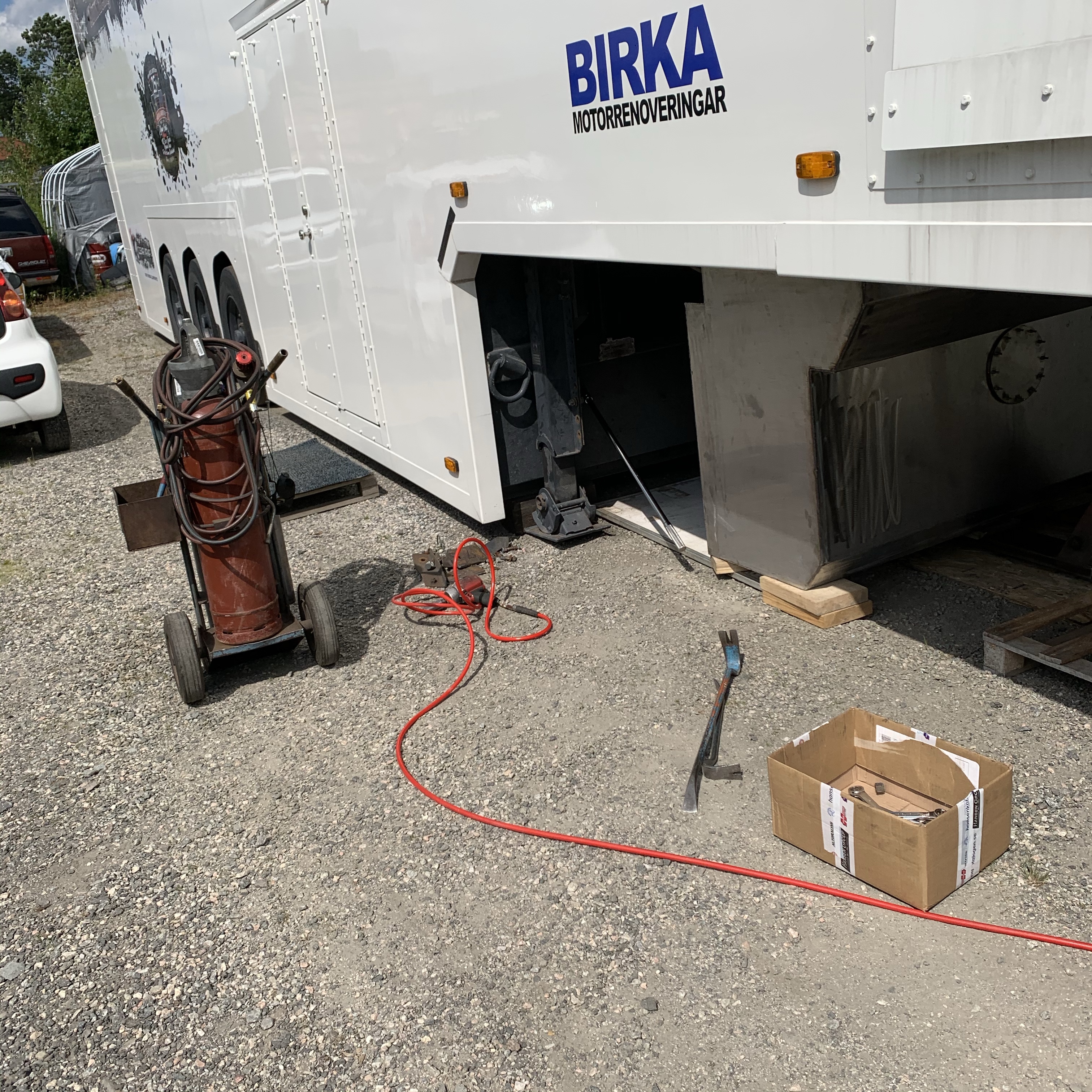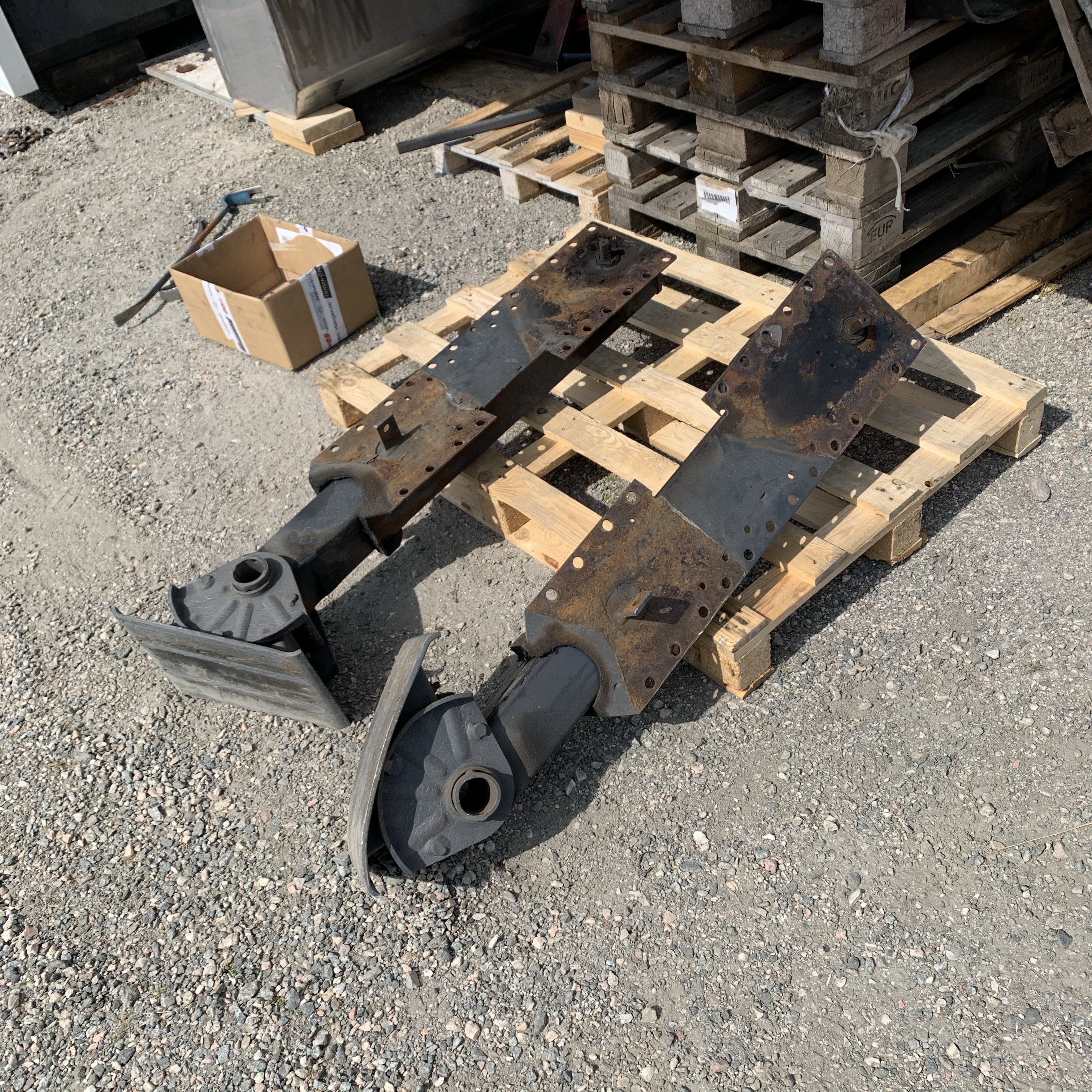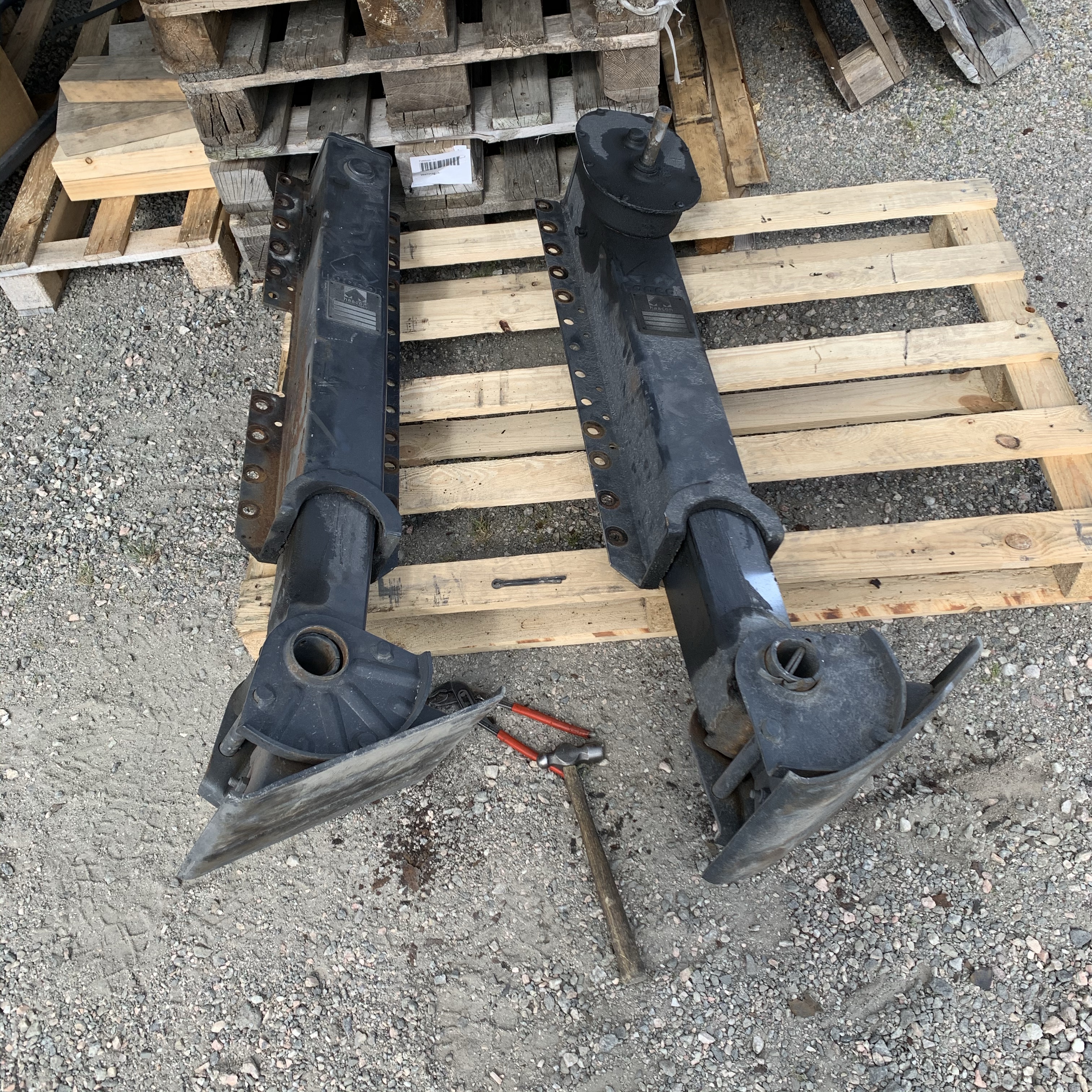 So that is what me and Max got done 1 week ago and they are back on the trailer and we even got the waste water tank in place and was about to get the holding brackets tacked in when it started to rain!…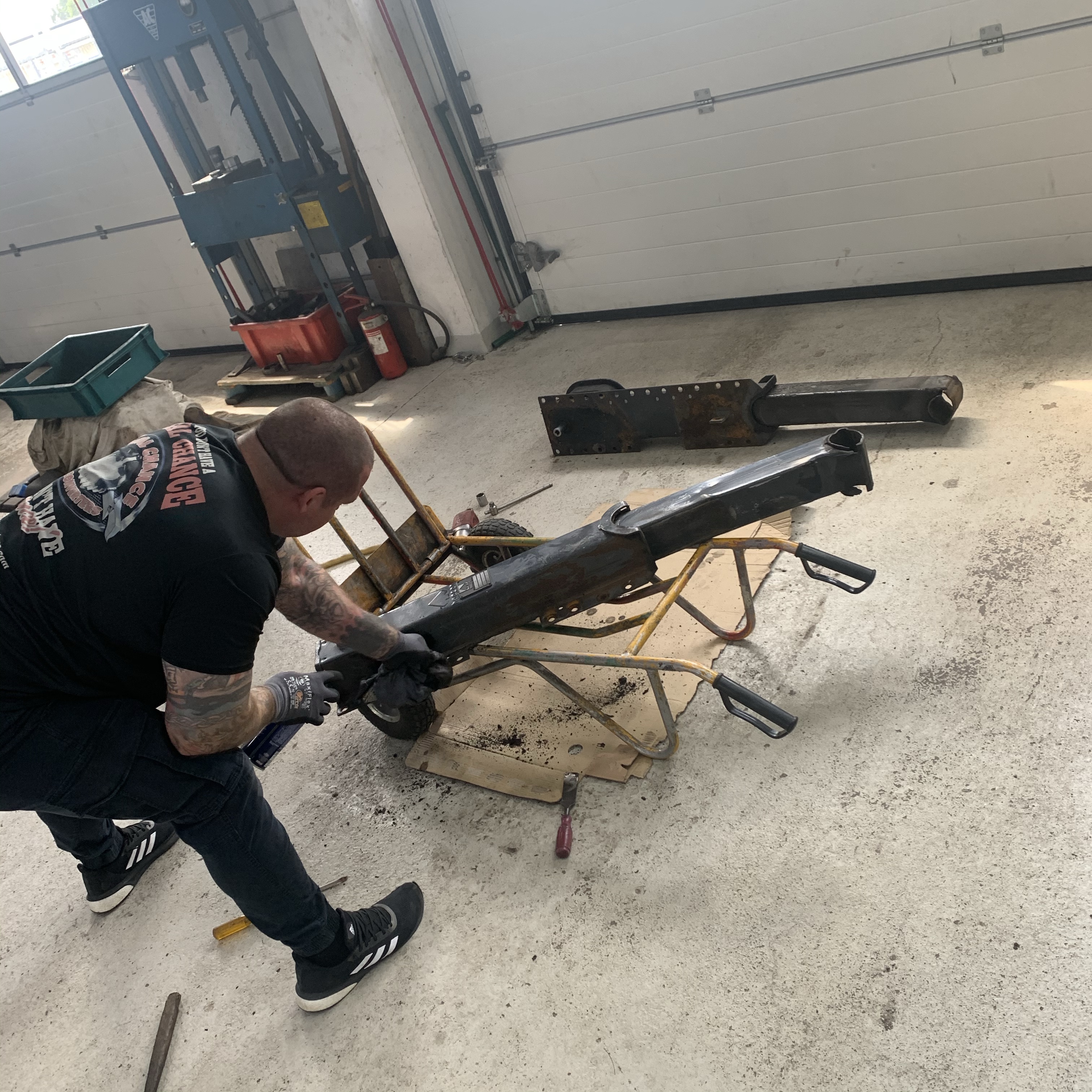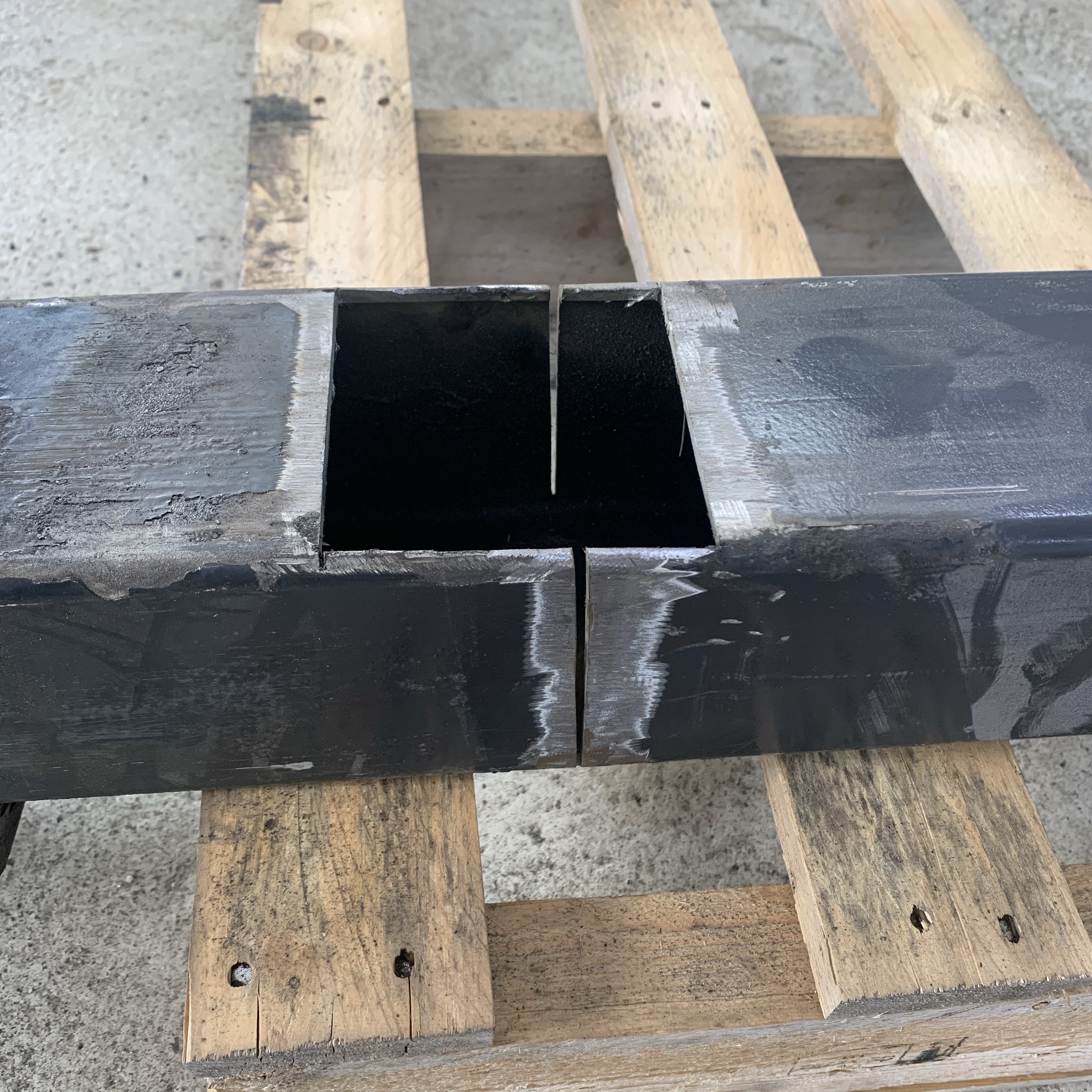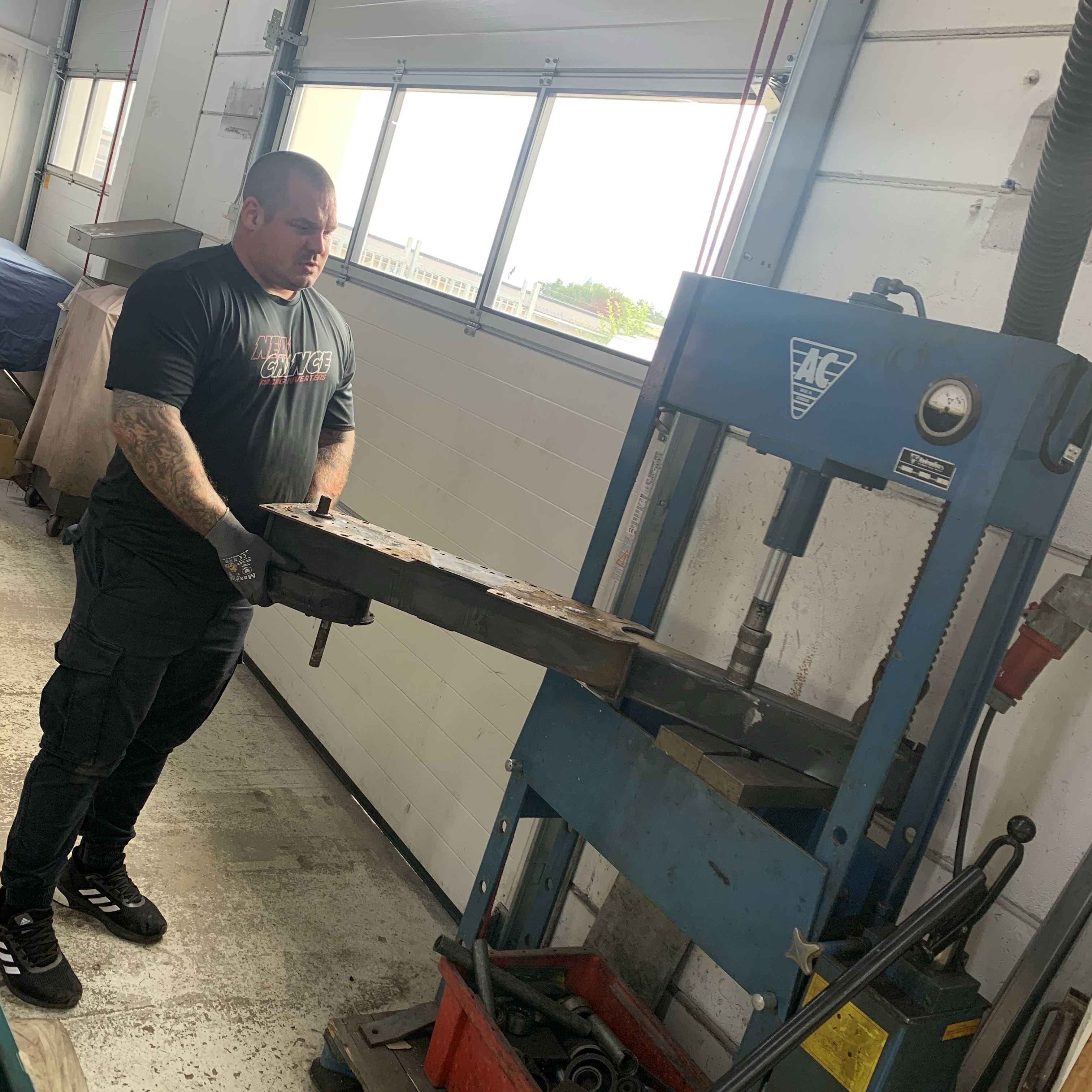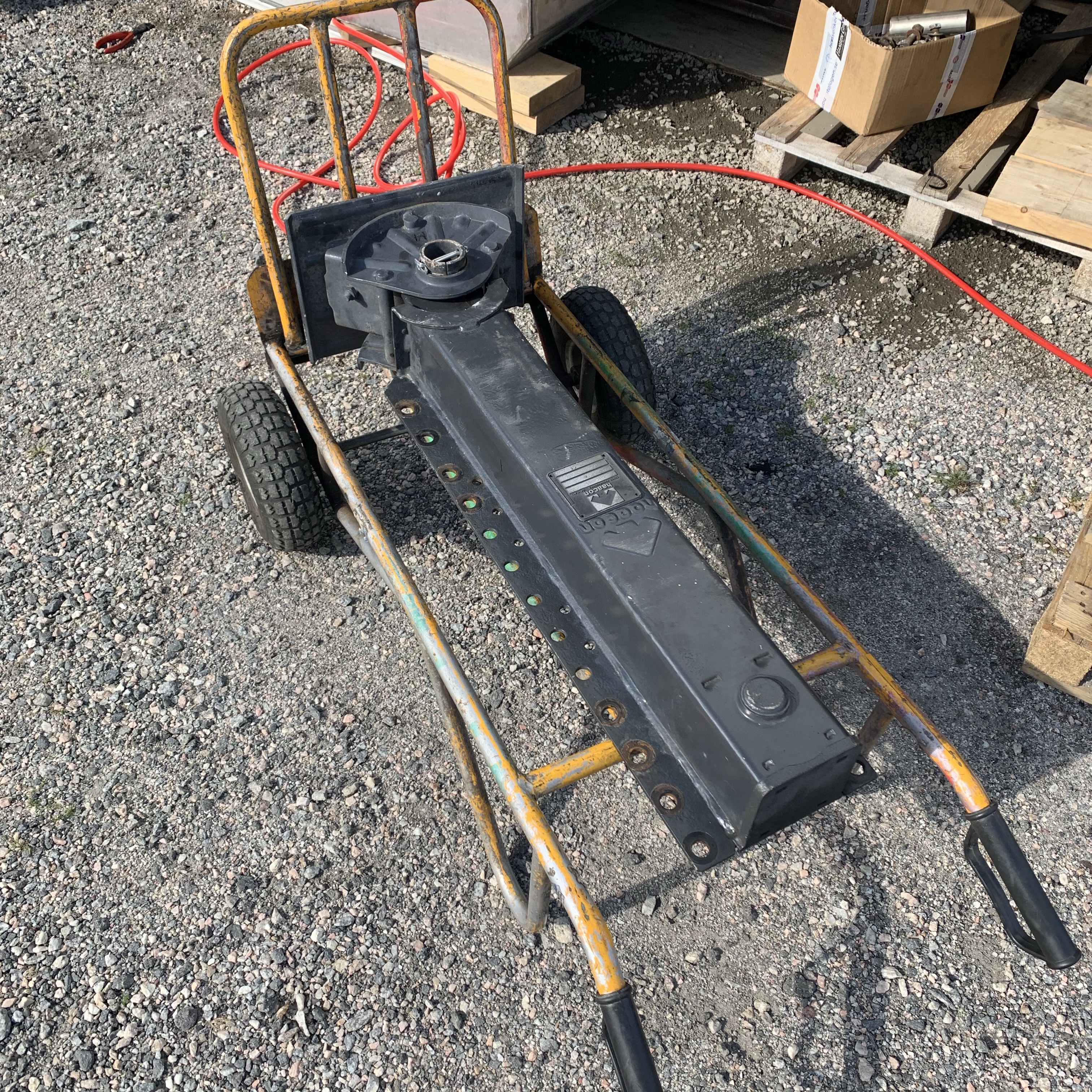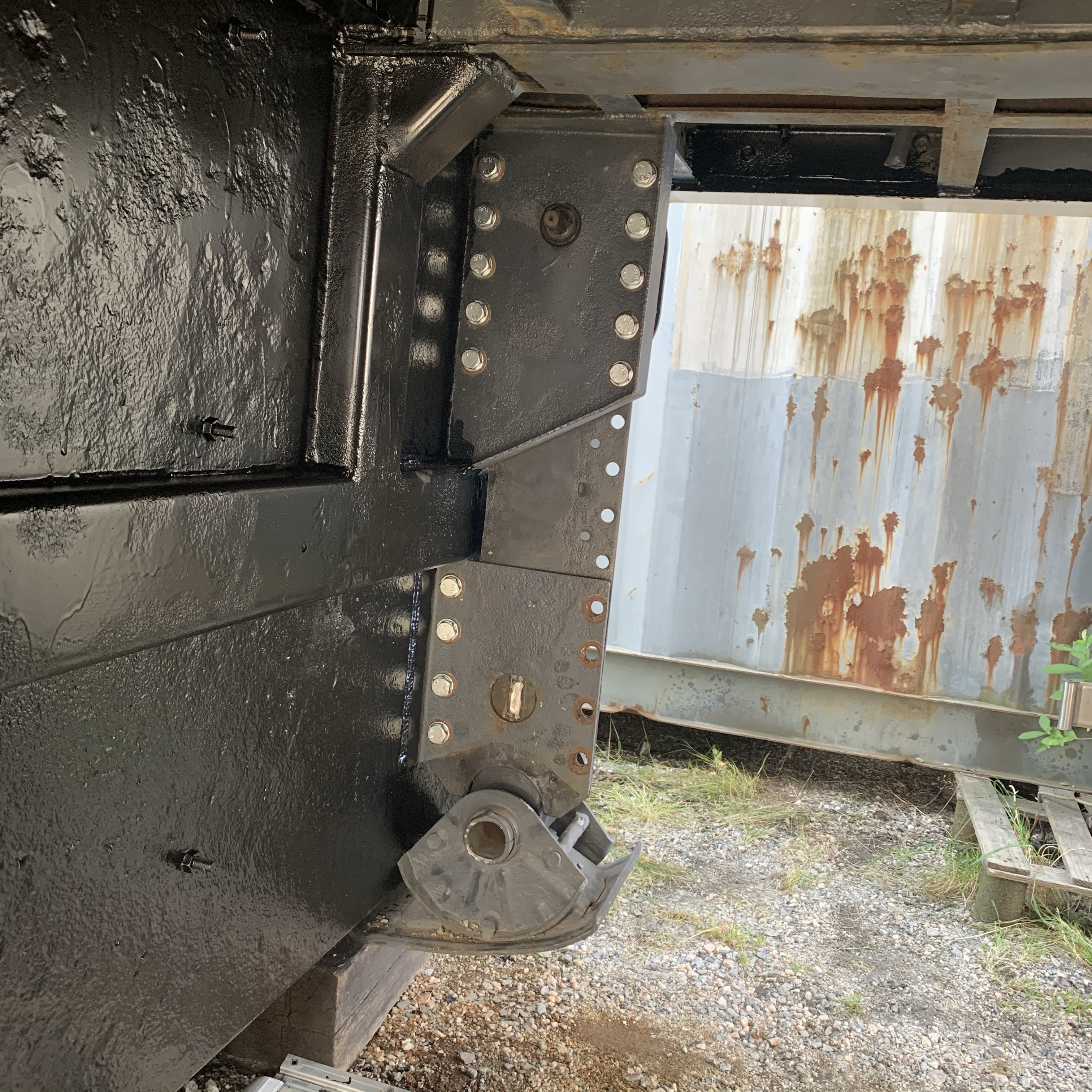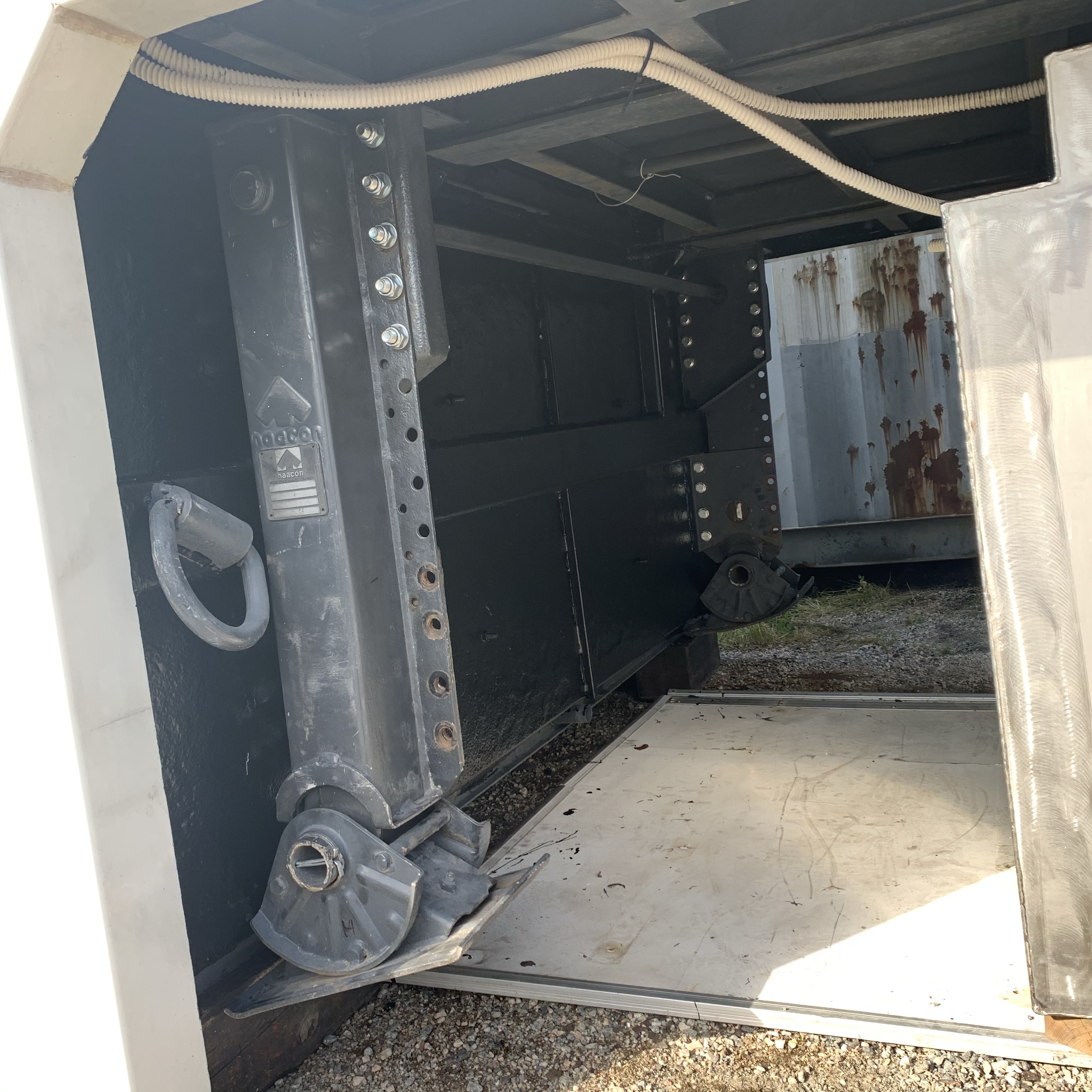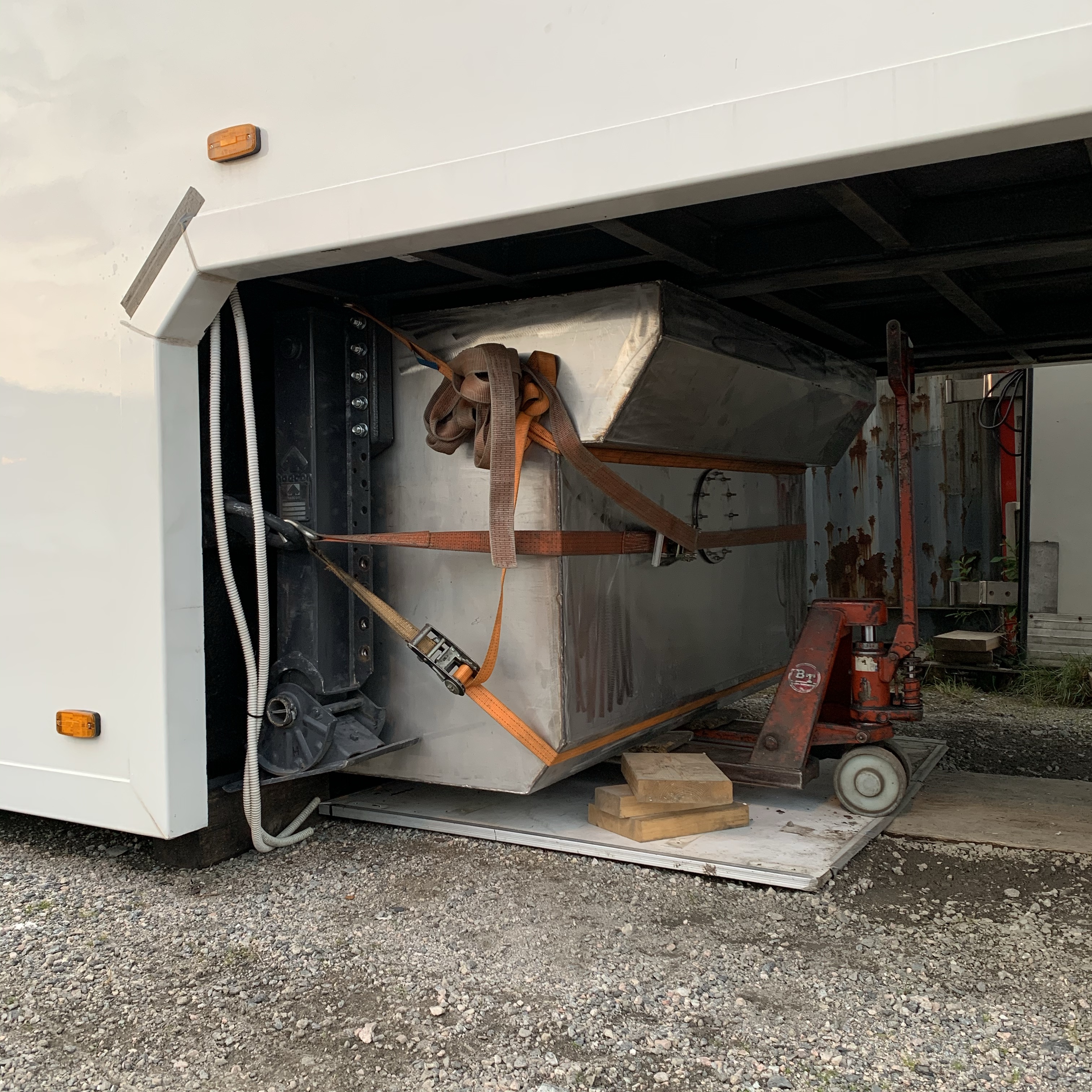 Well, hopefully I can weld the brackets on soon and get it installed fo real! We are moving on and it feels really good!! 🙂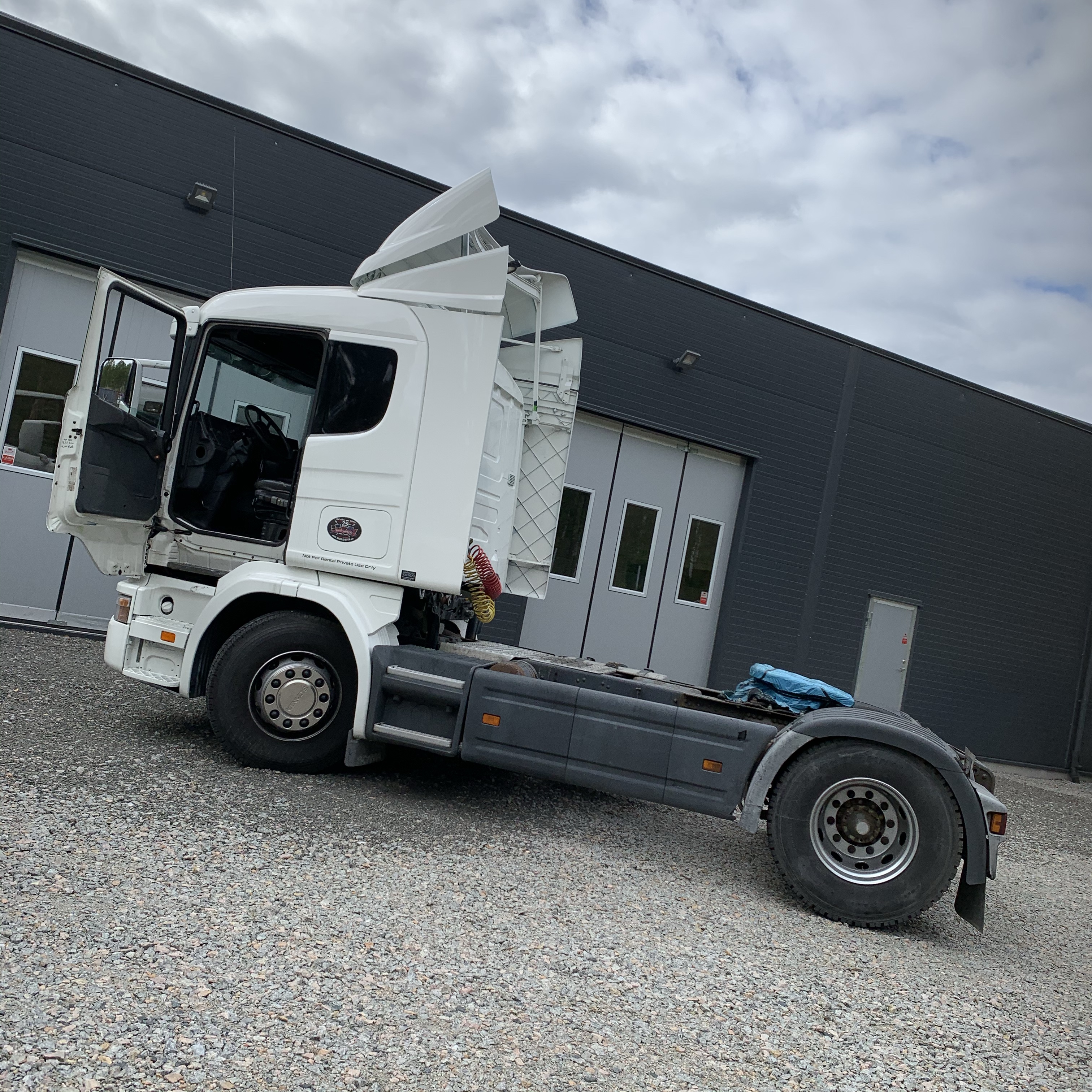 Even the truck are getting som TLC and getting prepared for the season 2021! 🙂 I took the truck to Smedjebacken a couple of weeks to get help from Jörgen Berg at Lastvagnsverksta'n in Smedjebacken to switch out the clutch that have been on the to do list since we bought the truck in 2017! 😉 And then we need to change one air brake cylinder that have started to leak some… 🙁 Well it's a good year to spend money on stuff around the race car at least!..