Worlds fastest standard bore space Big Block Chevrolet with conventional cylinder heads are finally out from the trailer and back in the ÅBM Racing shop!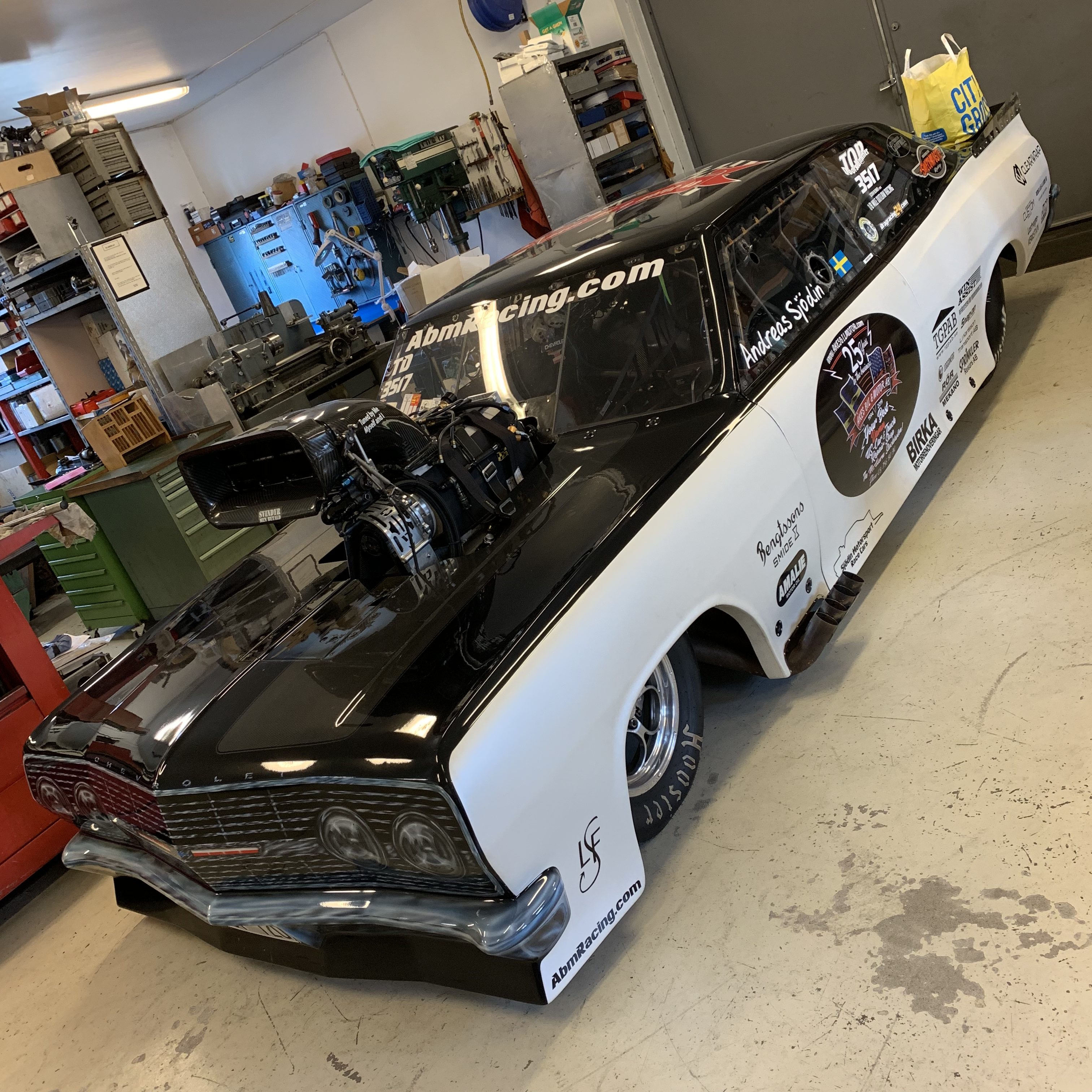 Haven't seen the car since we loaded it after our 5.88@242mph pass at Santa Pod on Monday May 27, that's about 4 months already! Must say that it makes me kind of happy to see it again, I actually smiled a little when I was just standing and looking at it. =) I mean it's kind of BAD ASS! 😉 And also it's mine!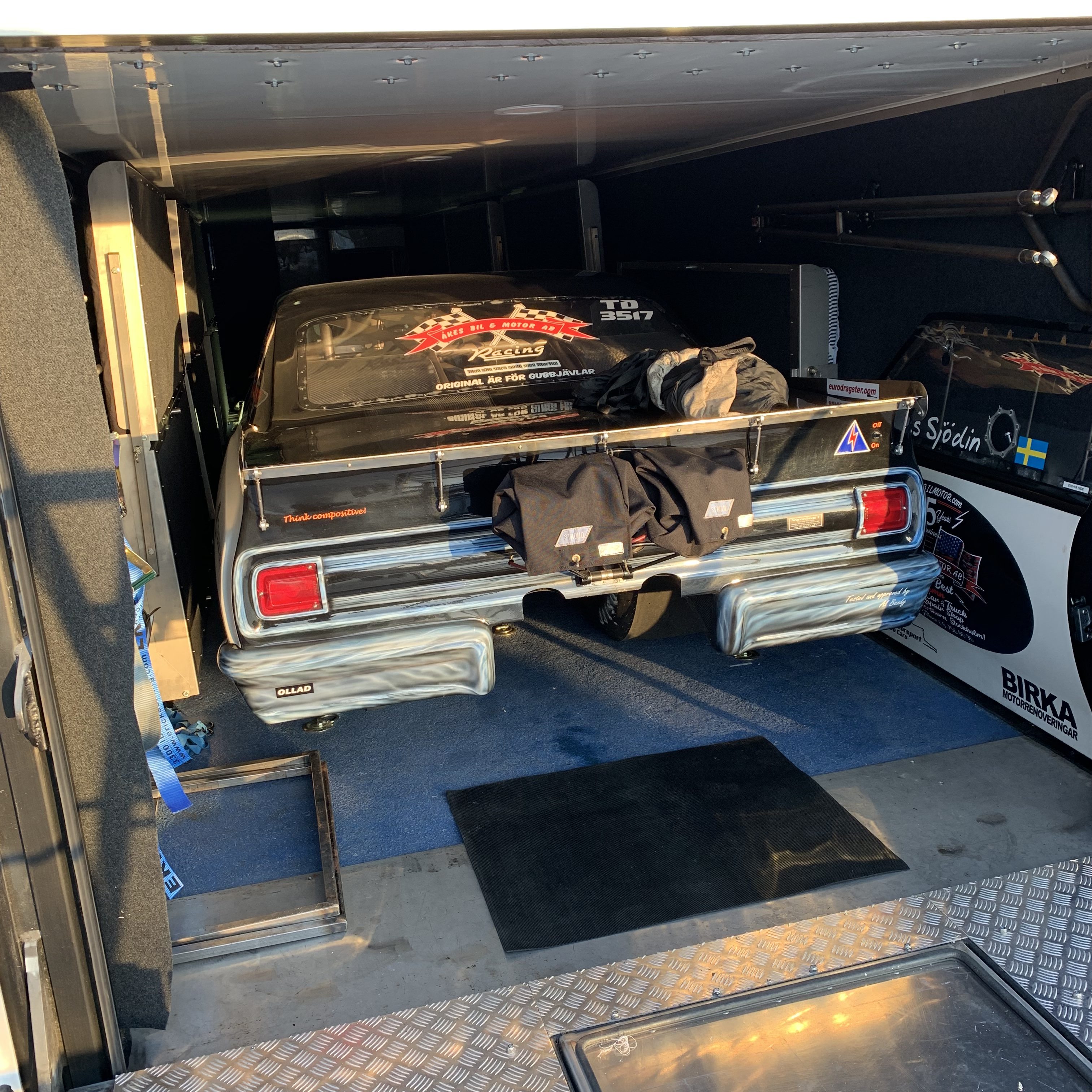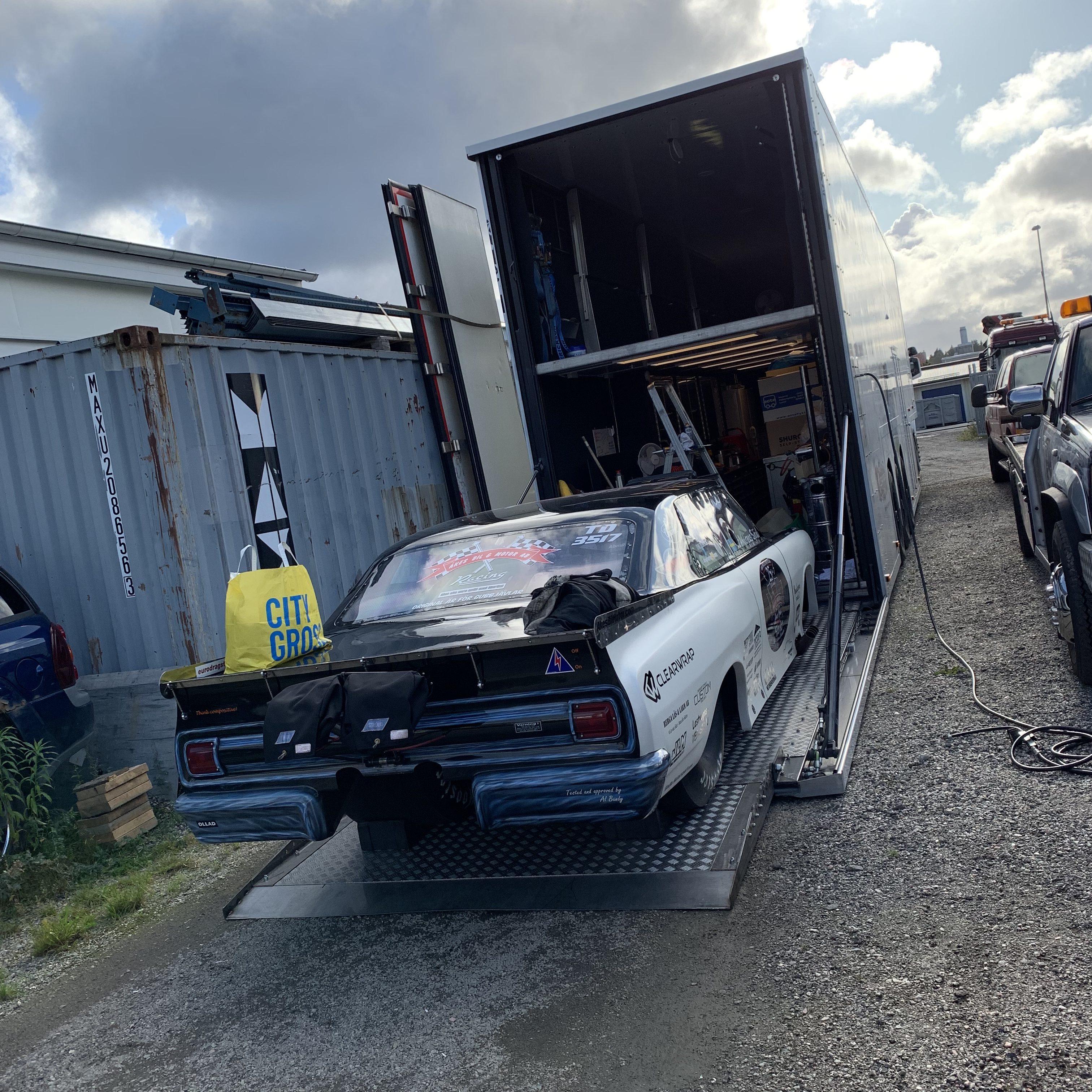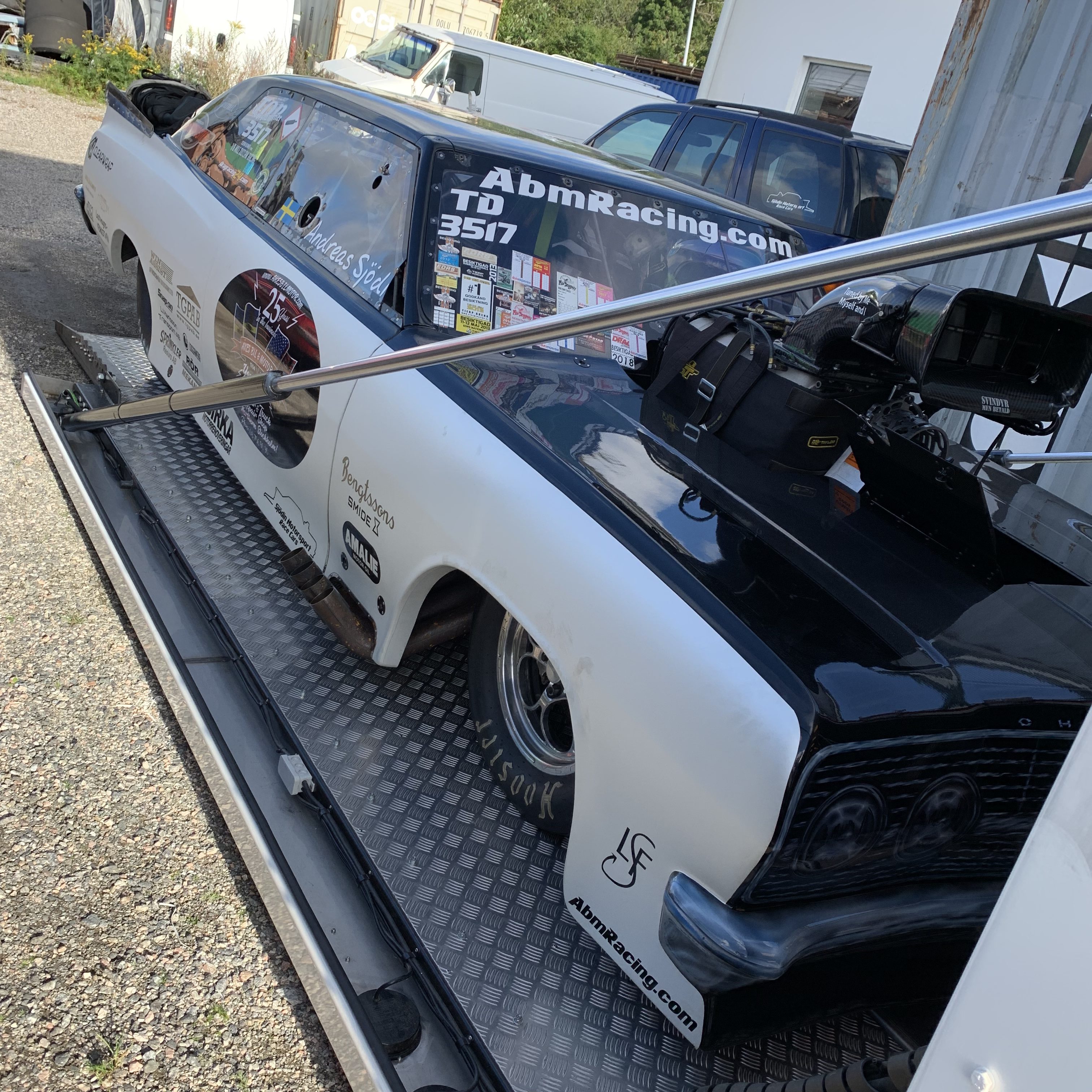 I realized it was pretty dirty and in a big need of a really good clean up, good part is that it is winter now so it's time anyway to take it apart completely and service / check everything trough!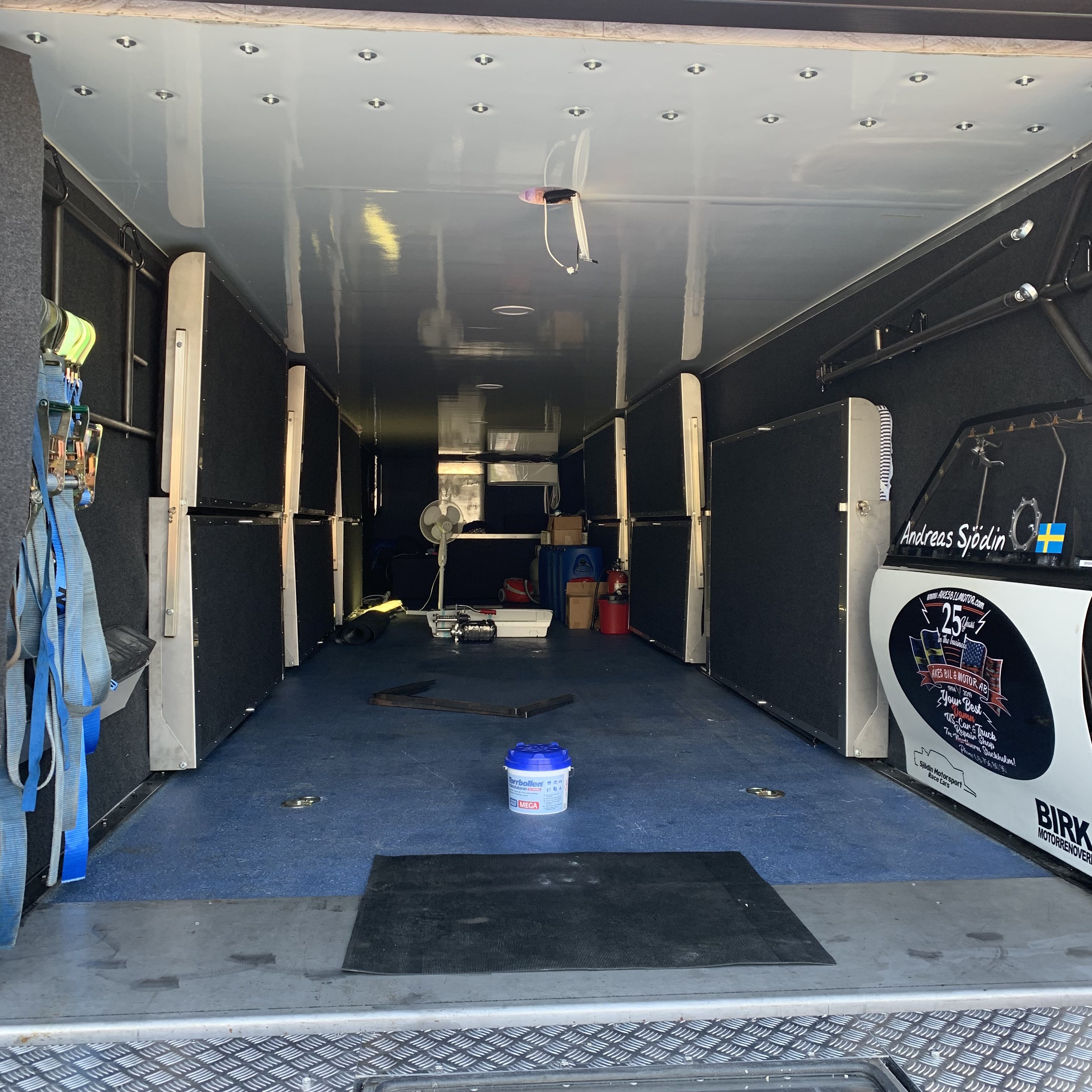 Finally empty, maybe we can find some time to continue the work on the trailer soon? If we don't find more fucked up stuff…! 😉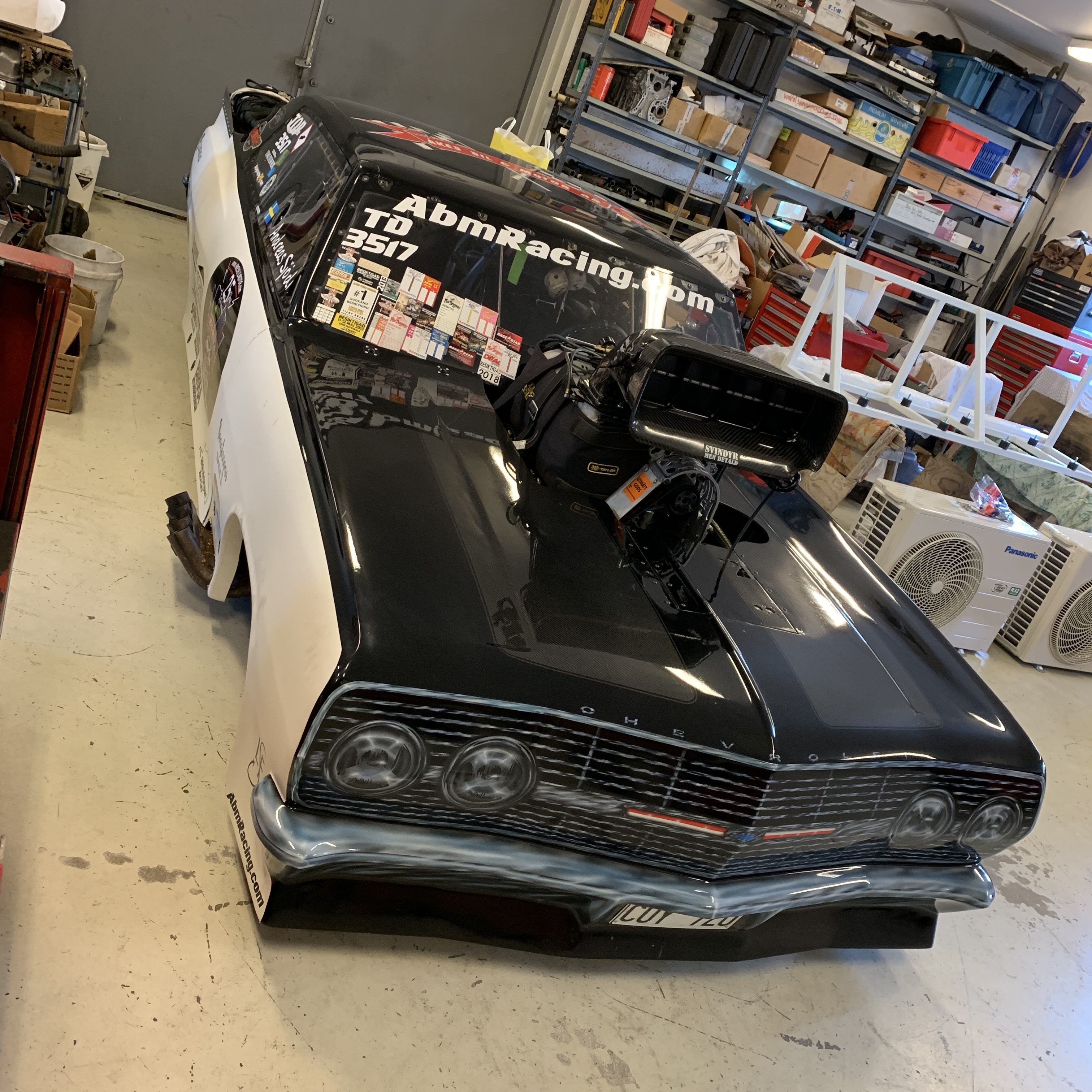 Pretty much nothing this year have been easy or turned out like we planned or wanted.. I just mean that it's not funny to spend a lot of money and a lot of time and then don't be able to use the race car, of course the trip to England was amazing and successful in all ways but we did have more plans for 2019 that got destroyed!…
About 2020, I don't have any plan yet except that I would like to go to England again. But a lot of things needs to work out better before that, more info about that later on.