After some issues with drizzle now and the during the start of the day plus ignition issues we finally got down to the starting line for the first qualification round.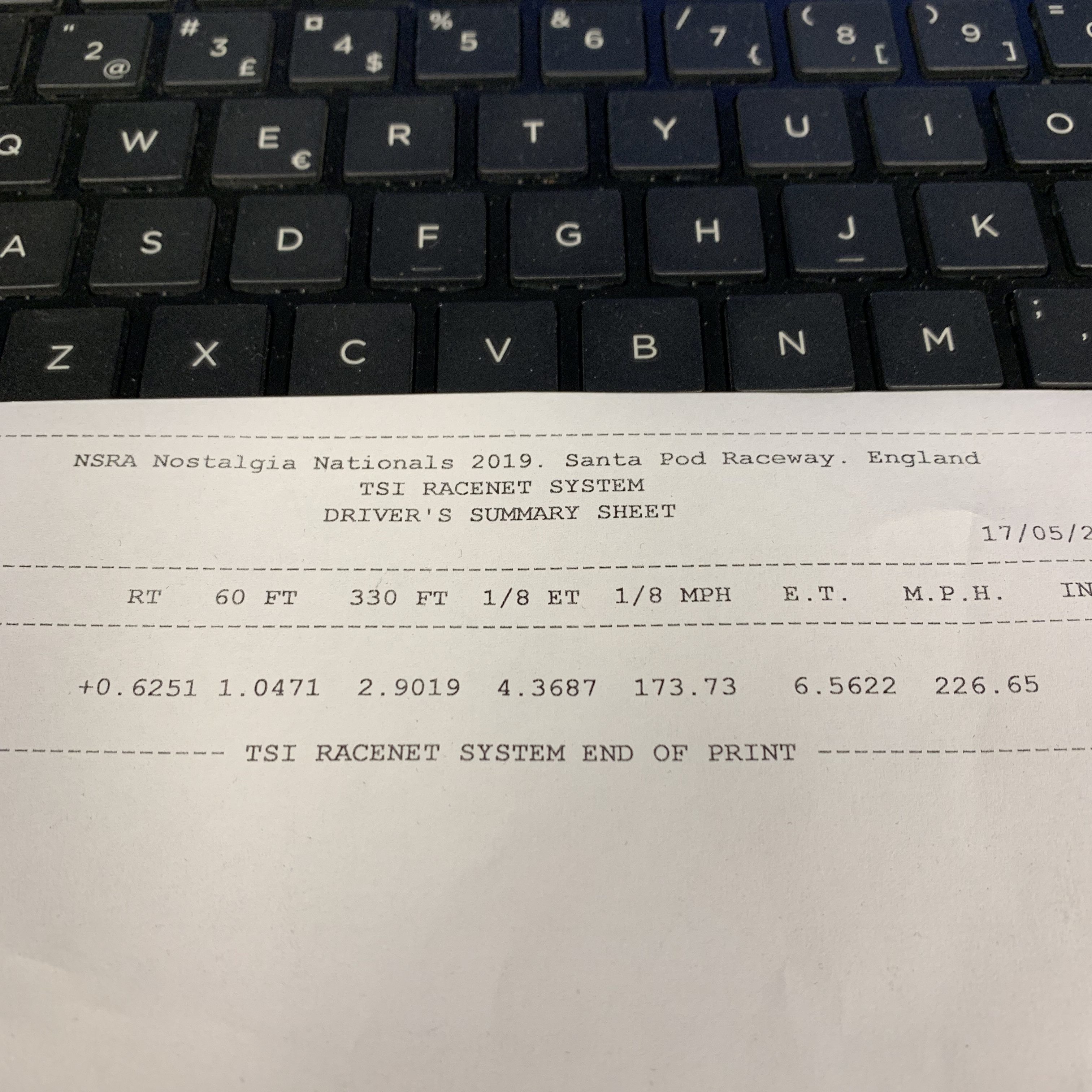 It was pretty simple to make a personal best on the 1/4 mile!… 😉 But still it's a personal best! =D
Last time i made a 1/4 mile pass was in 2011 and I went 6.81 @ 314km/h (195mph) today my first 1/4 mile pass 8 years later I make a 6.56 @ 365km/h (226mph) out of the trailer! I made sure just to get it down the track and get a graph to look at and it worked really good! 🙂 Except that the Racepak didn't work like it should do so I never got the graph I wanted…..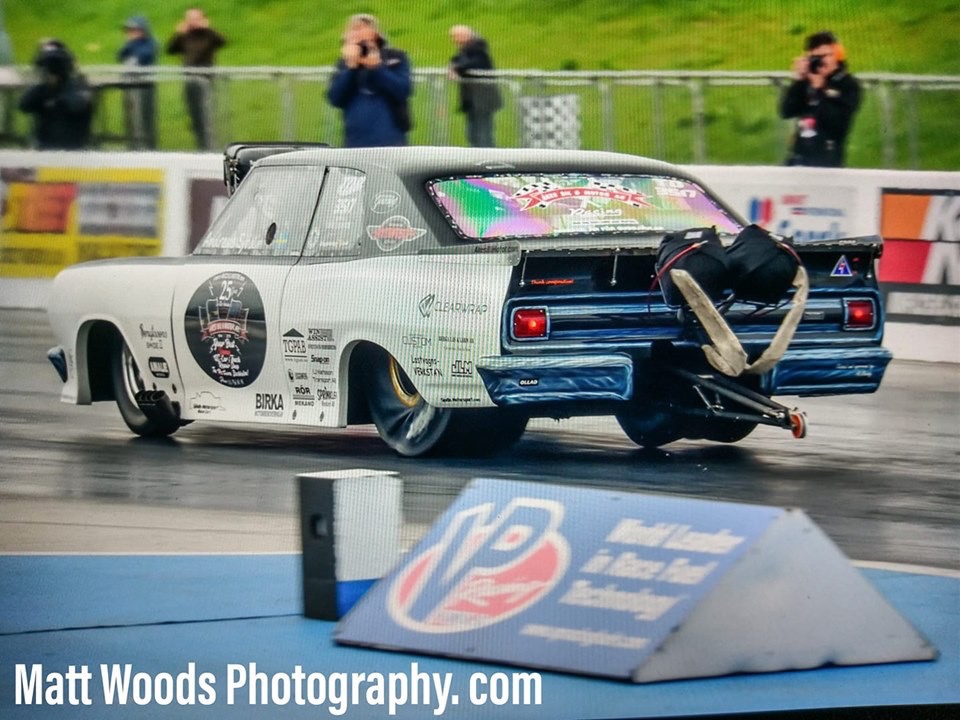 Car felt really lame so I added some power to it for Q2 even if I didn't know it was the right way to go or not… But instead I did hit a crazy shake about 1 second out, and it was a good one! I can still feel it!… 😉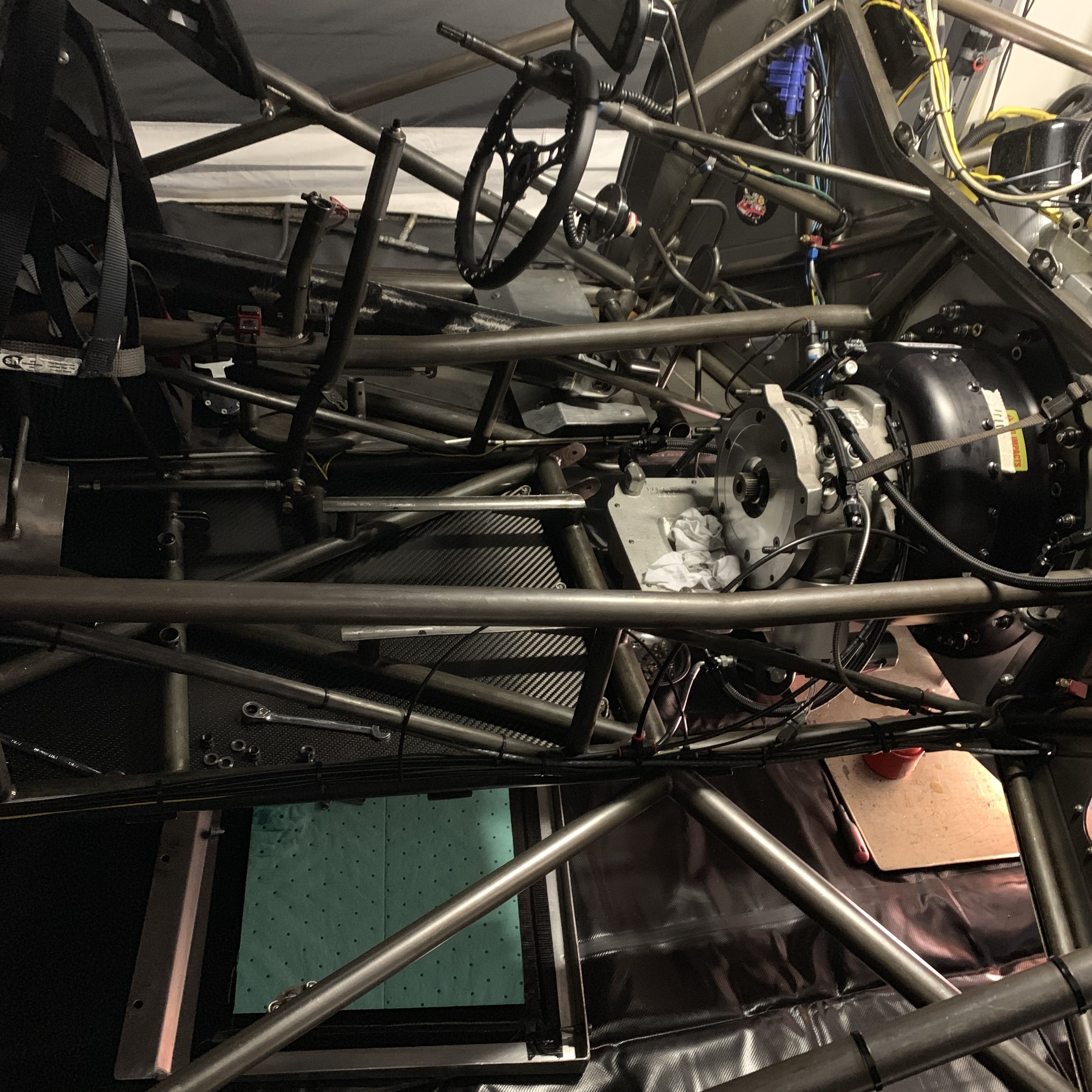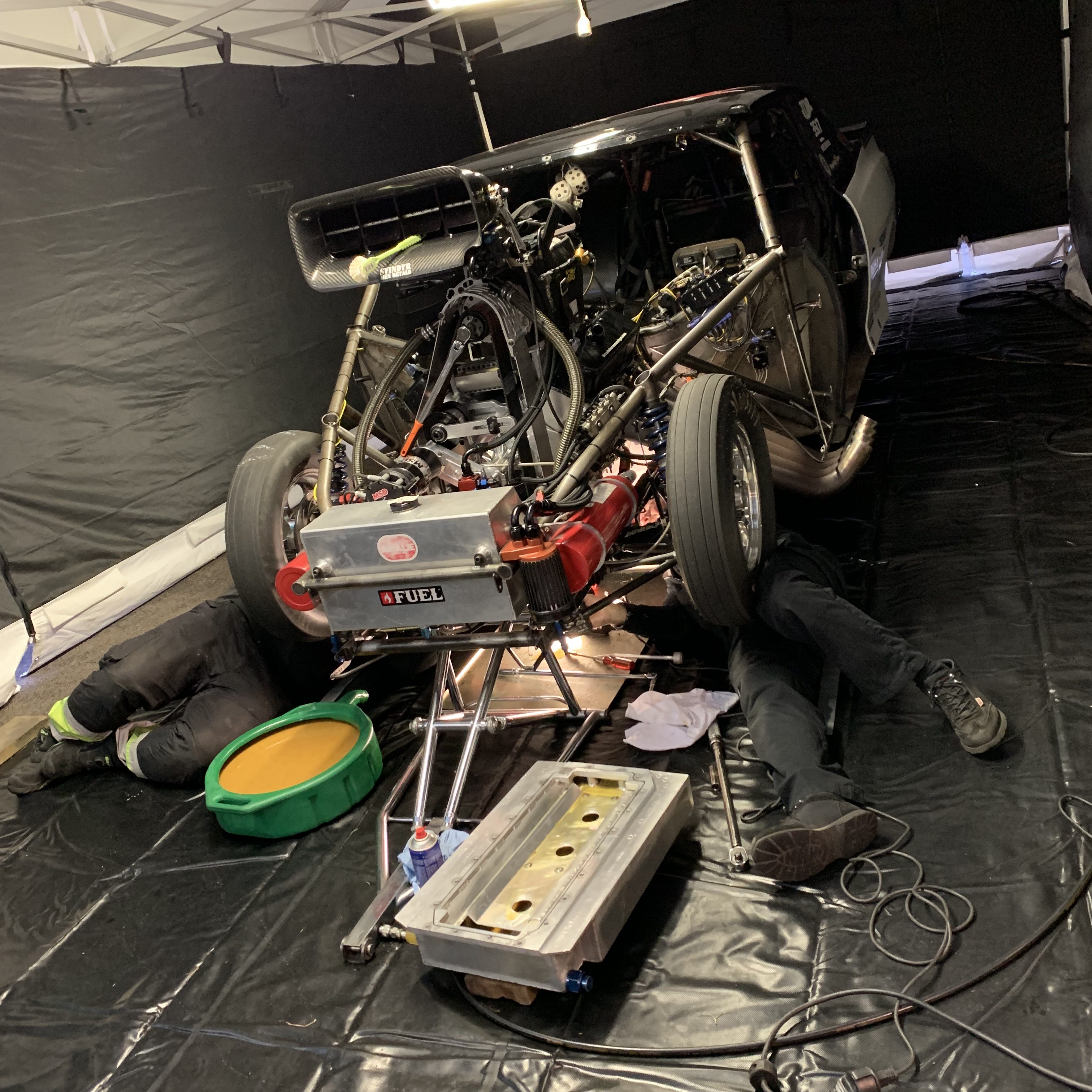 Now after an awesome dinner it's time for some service of the car!
Pics below from today by Mr Monk!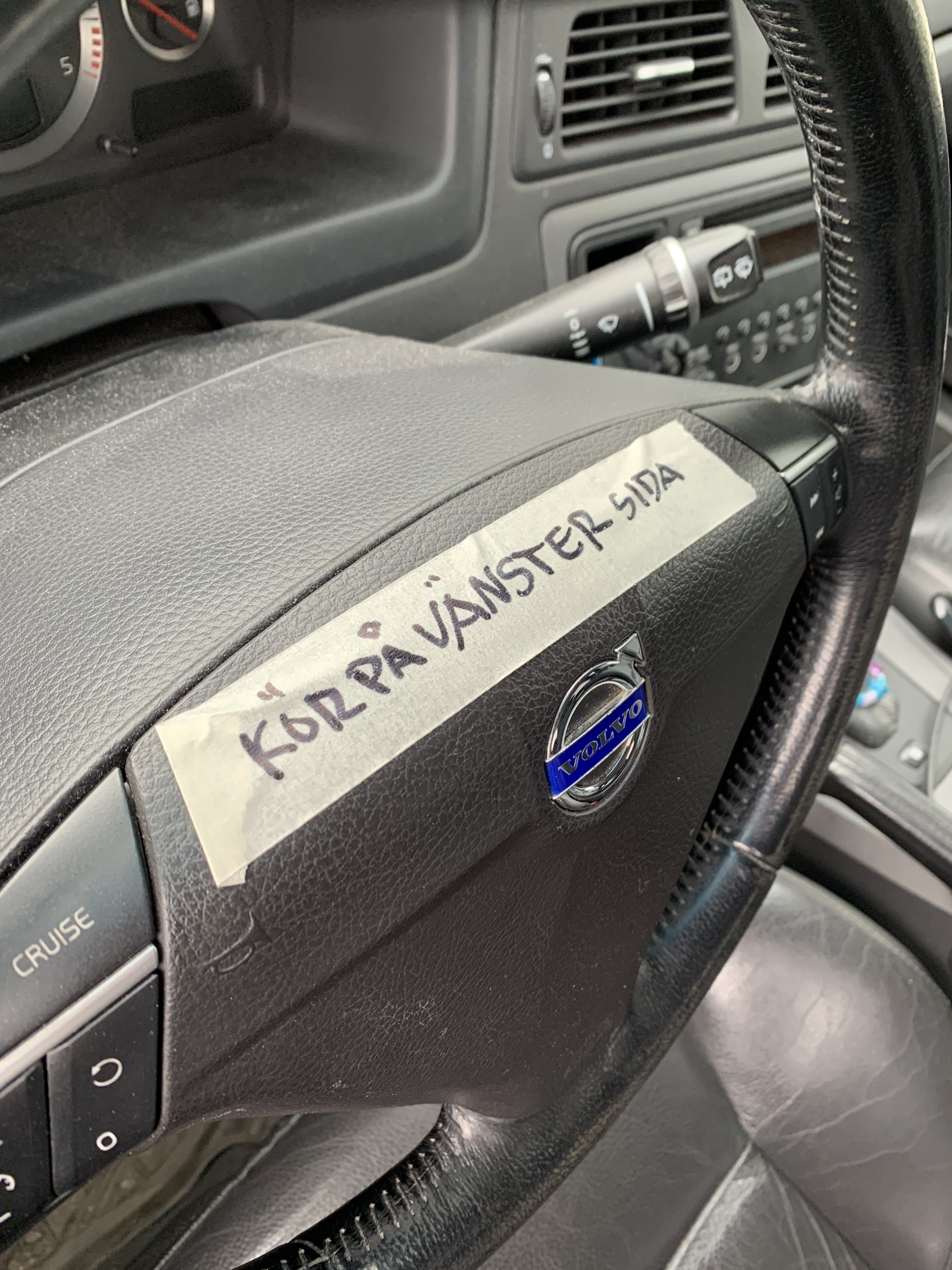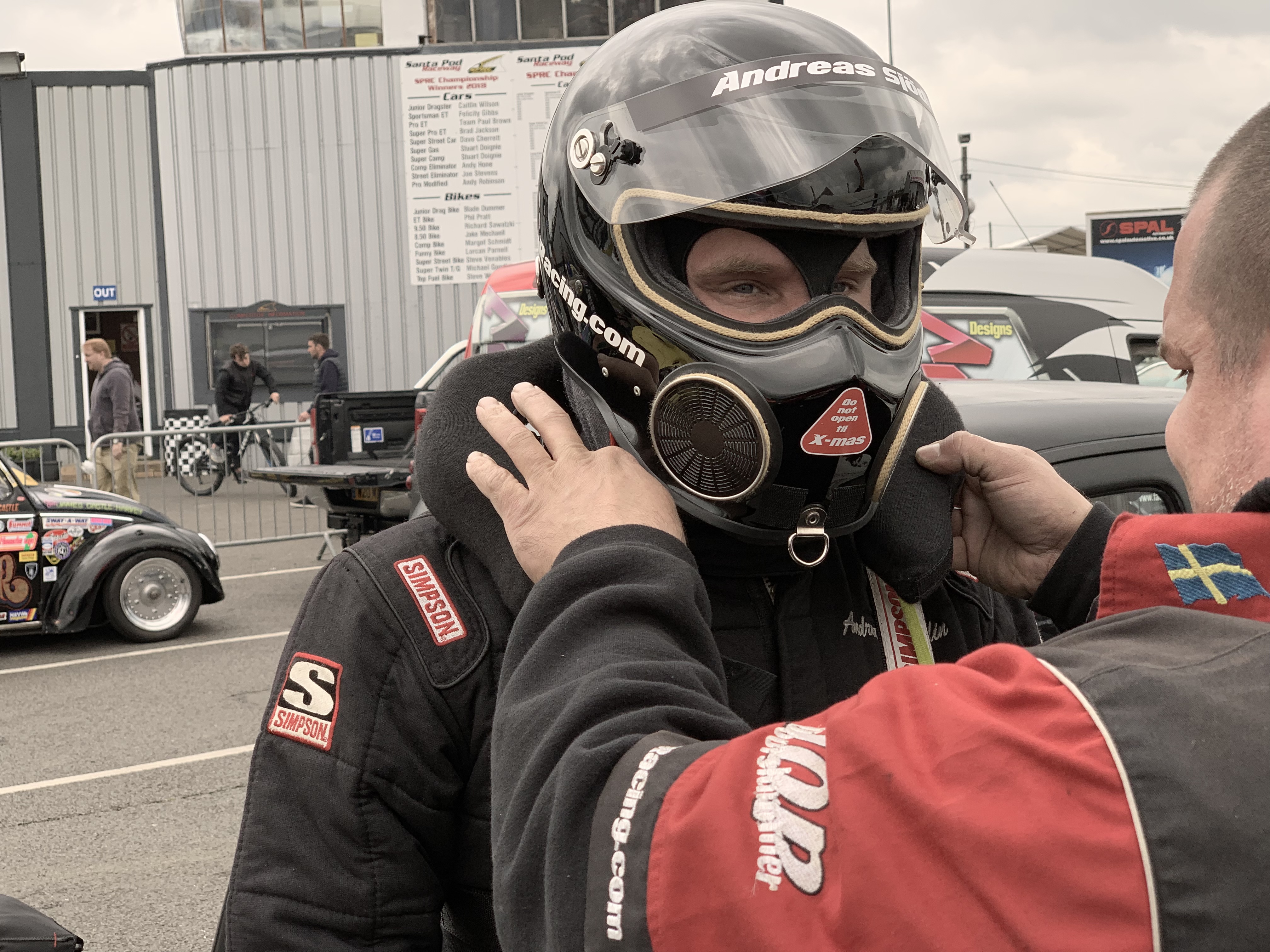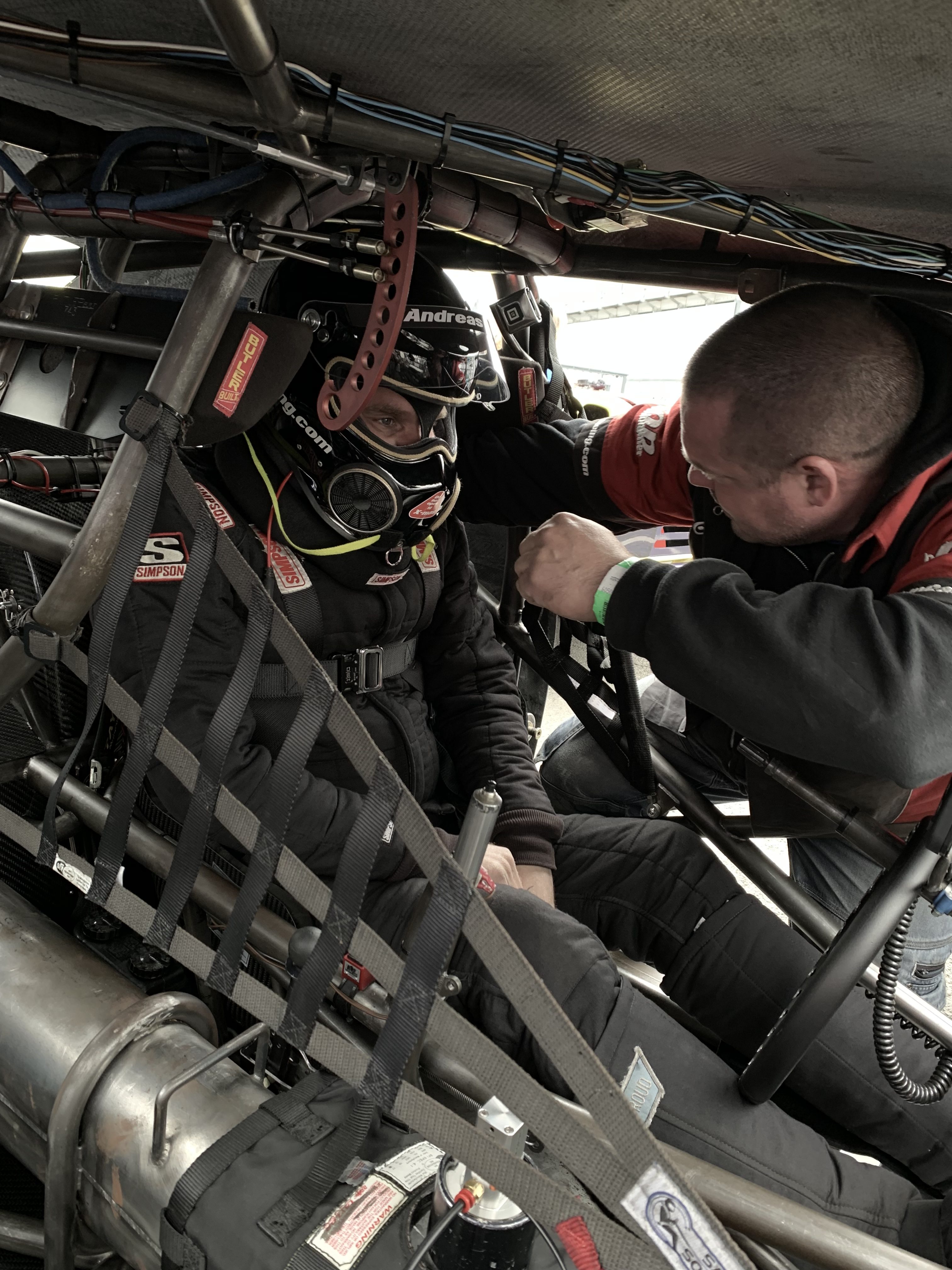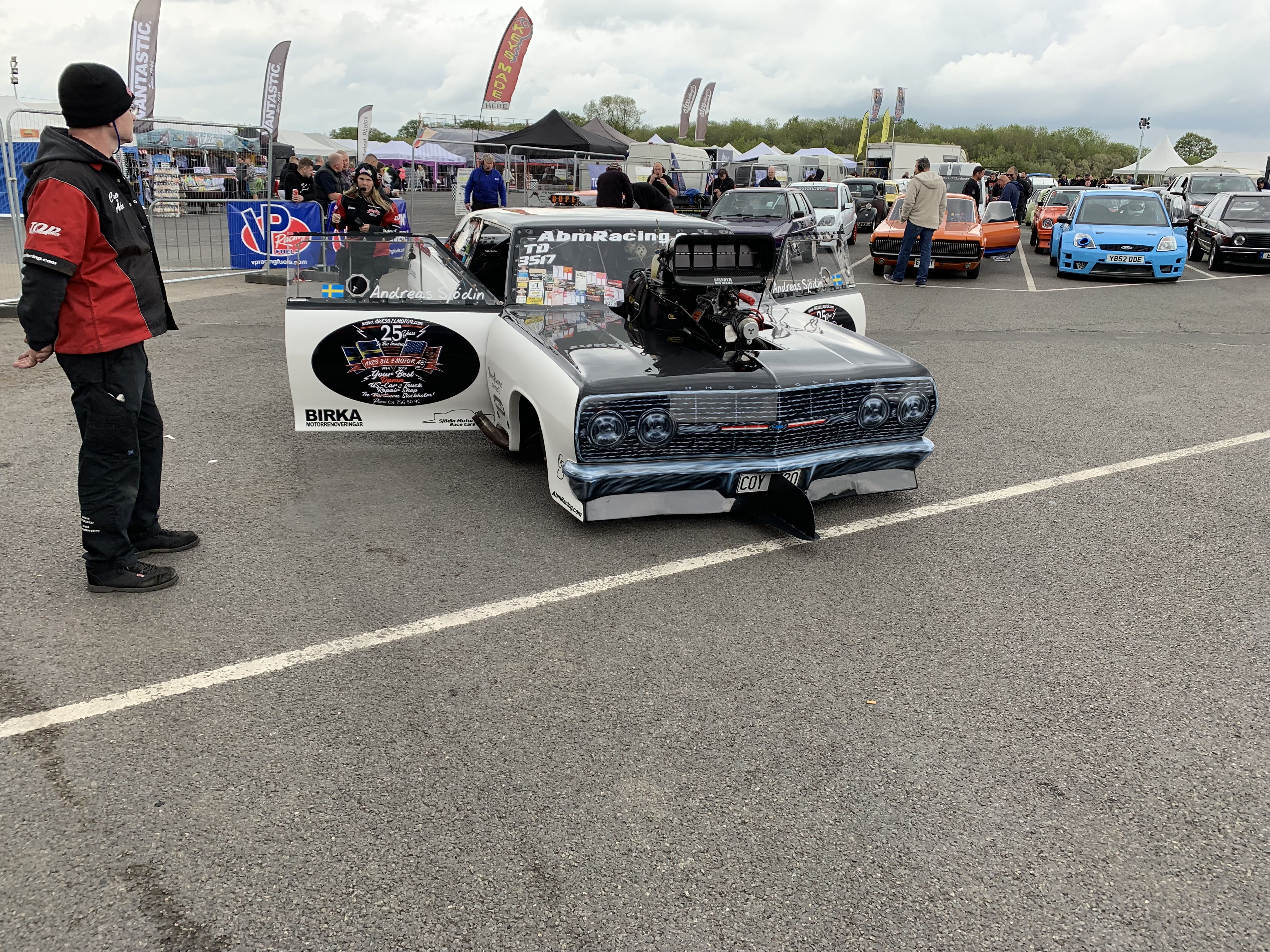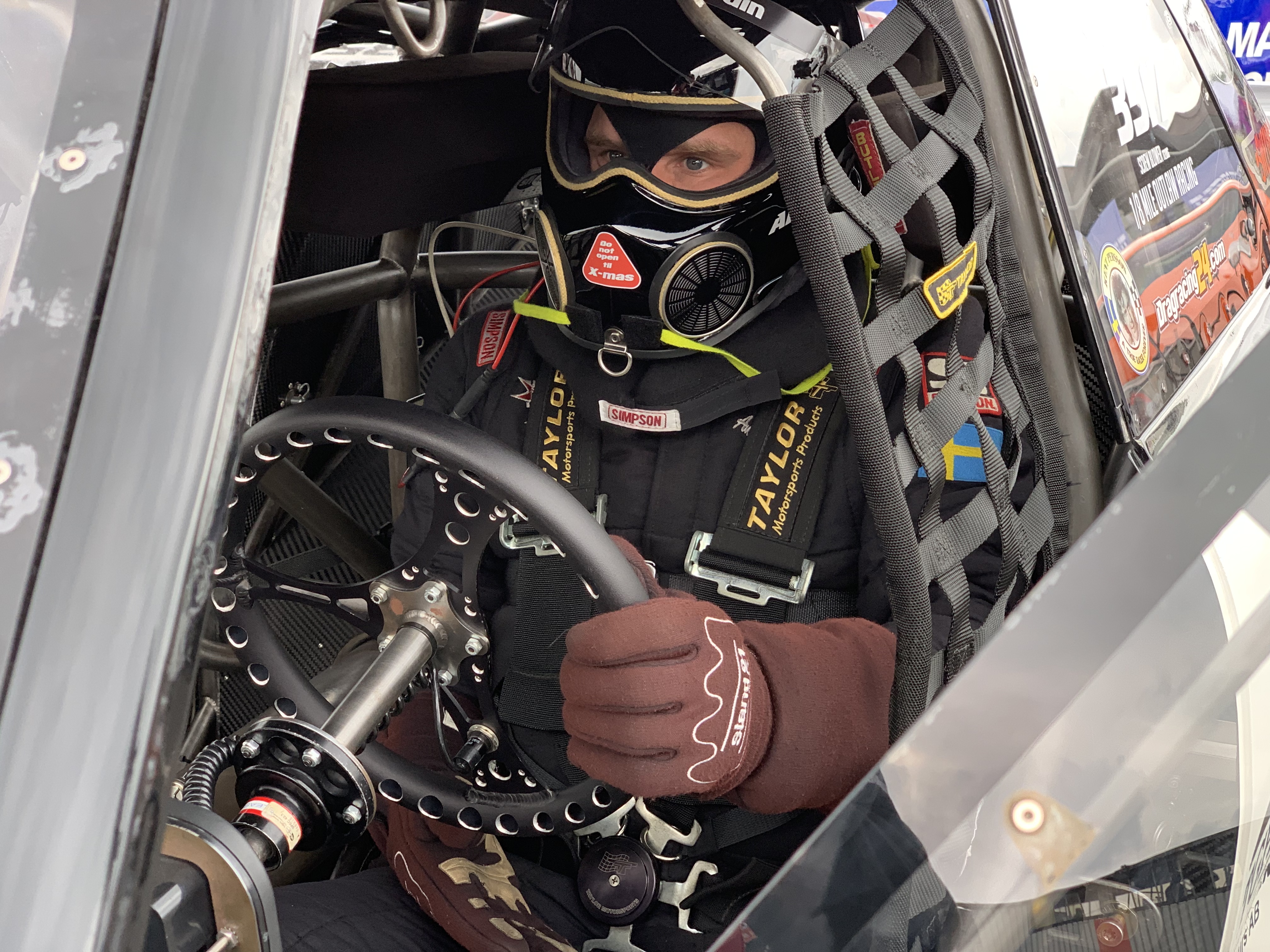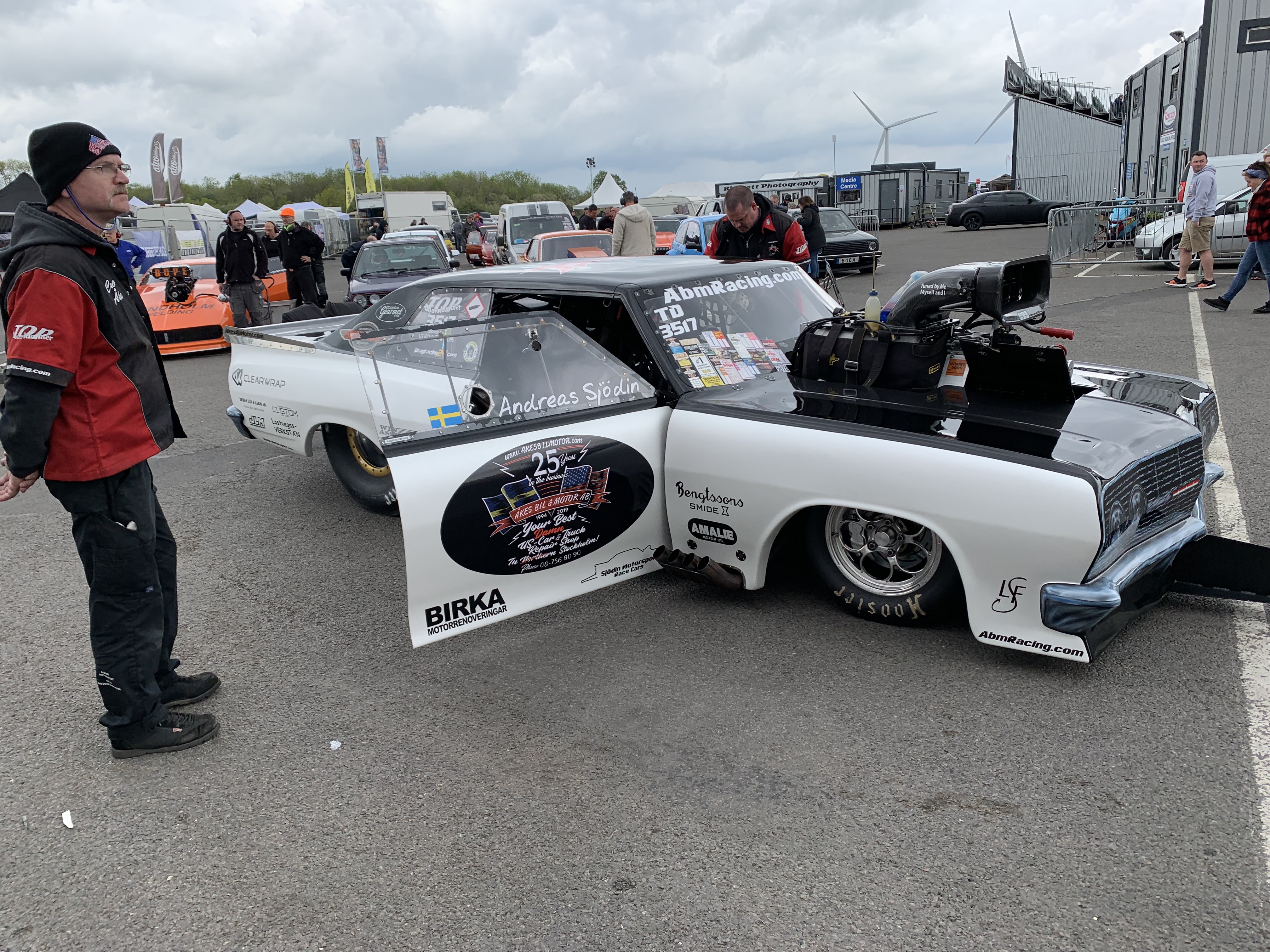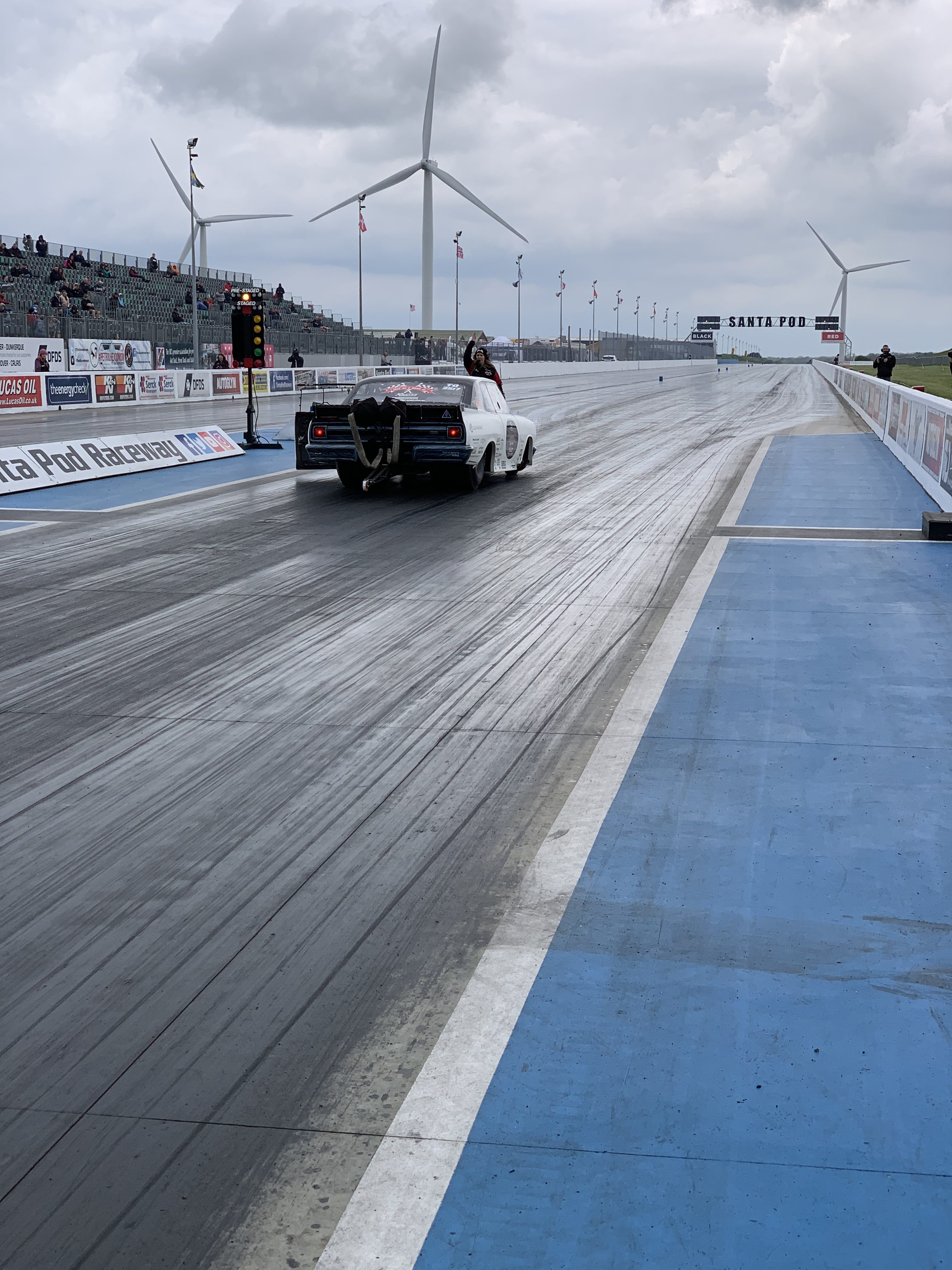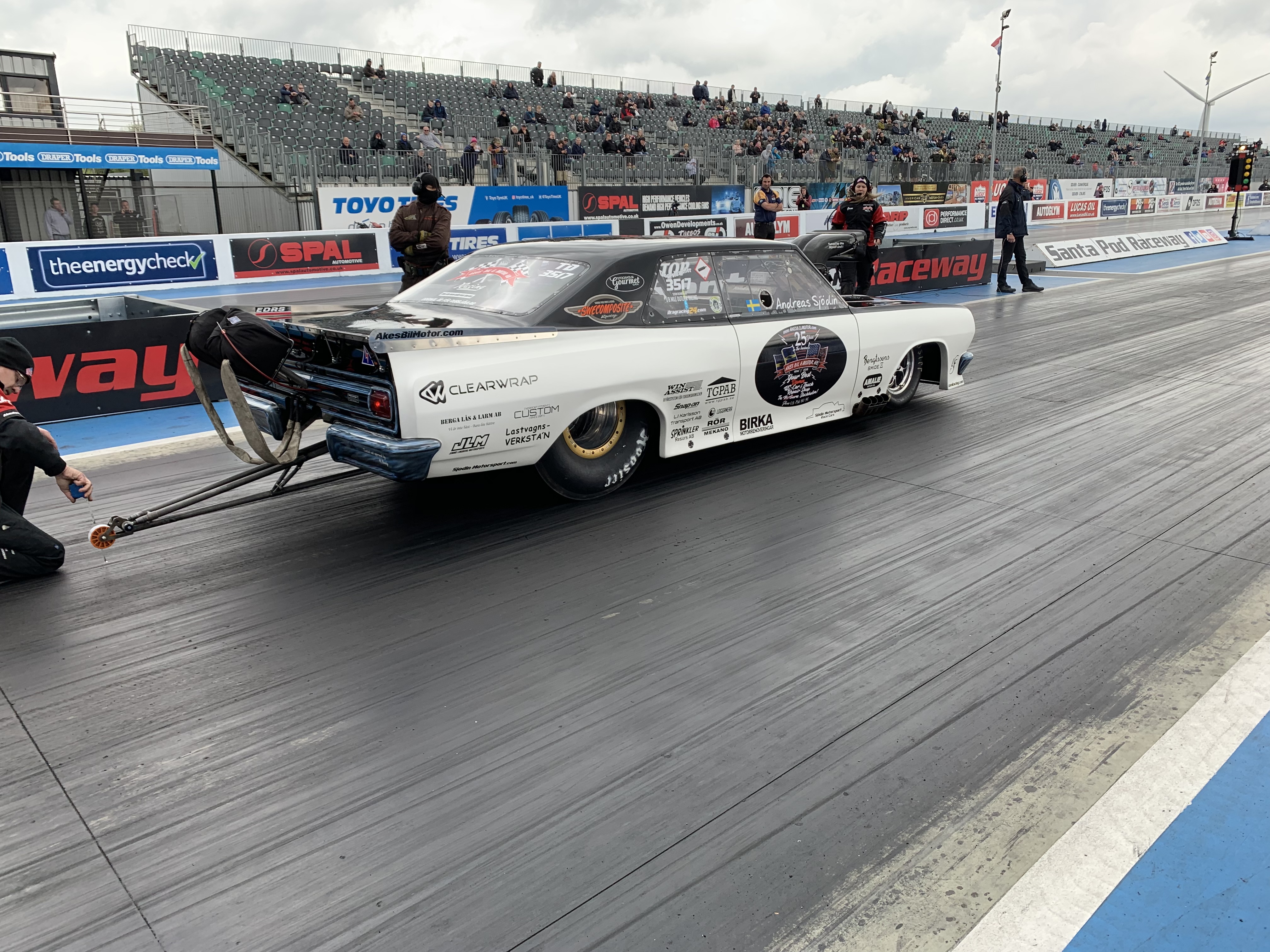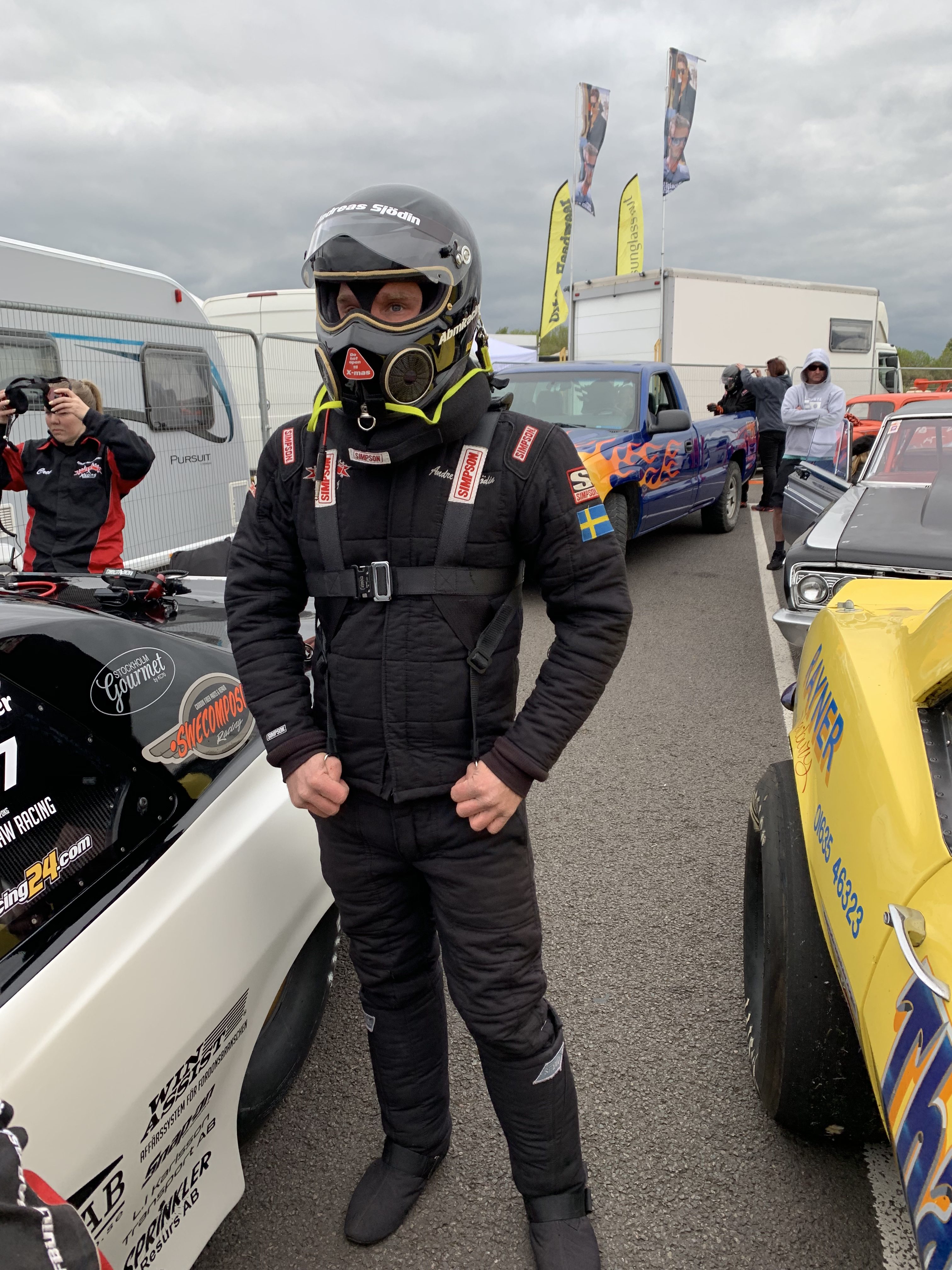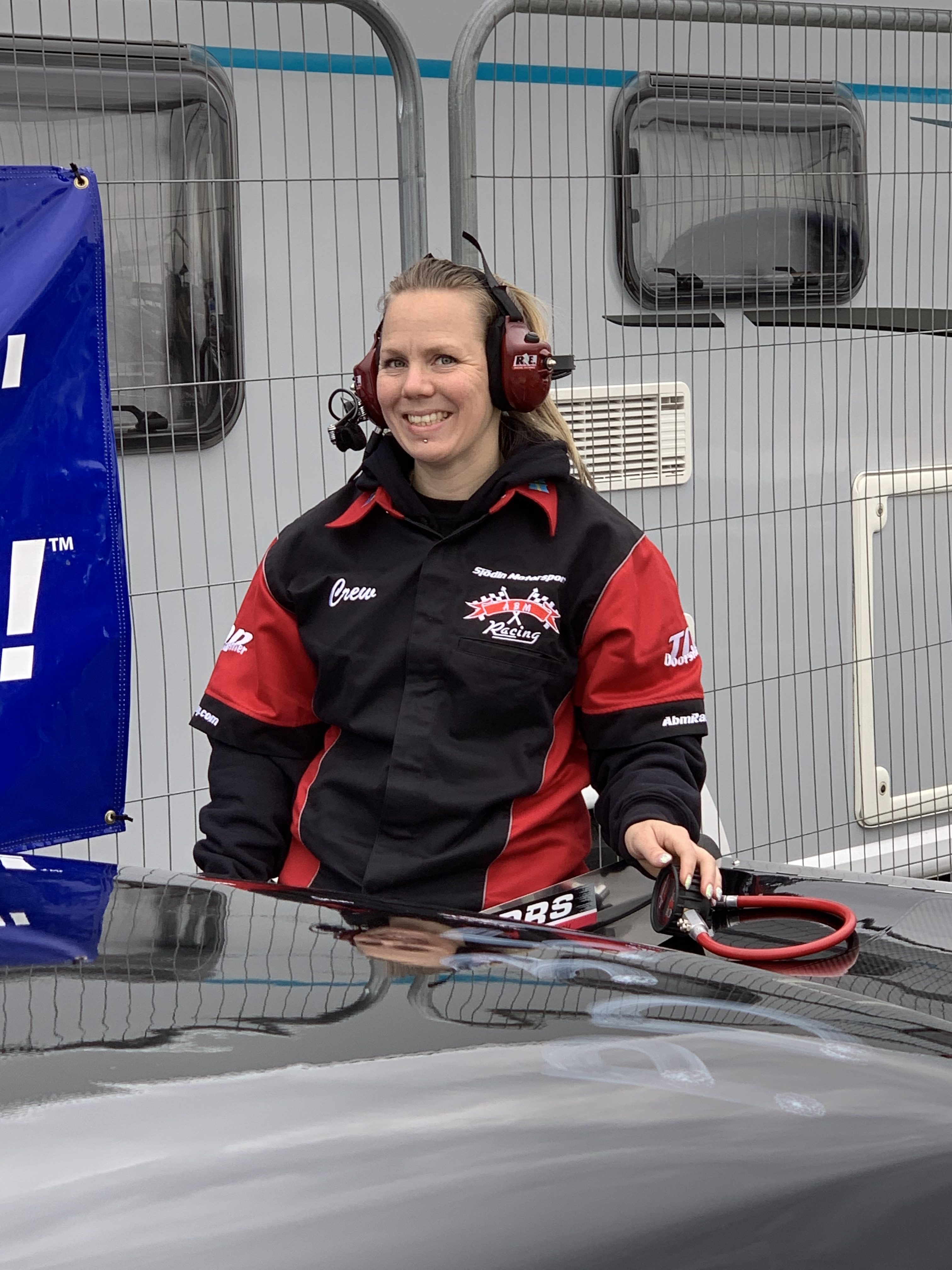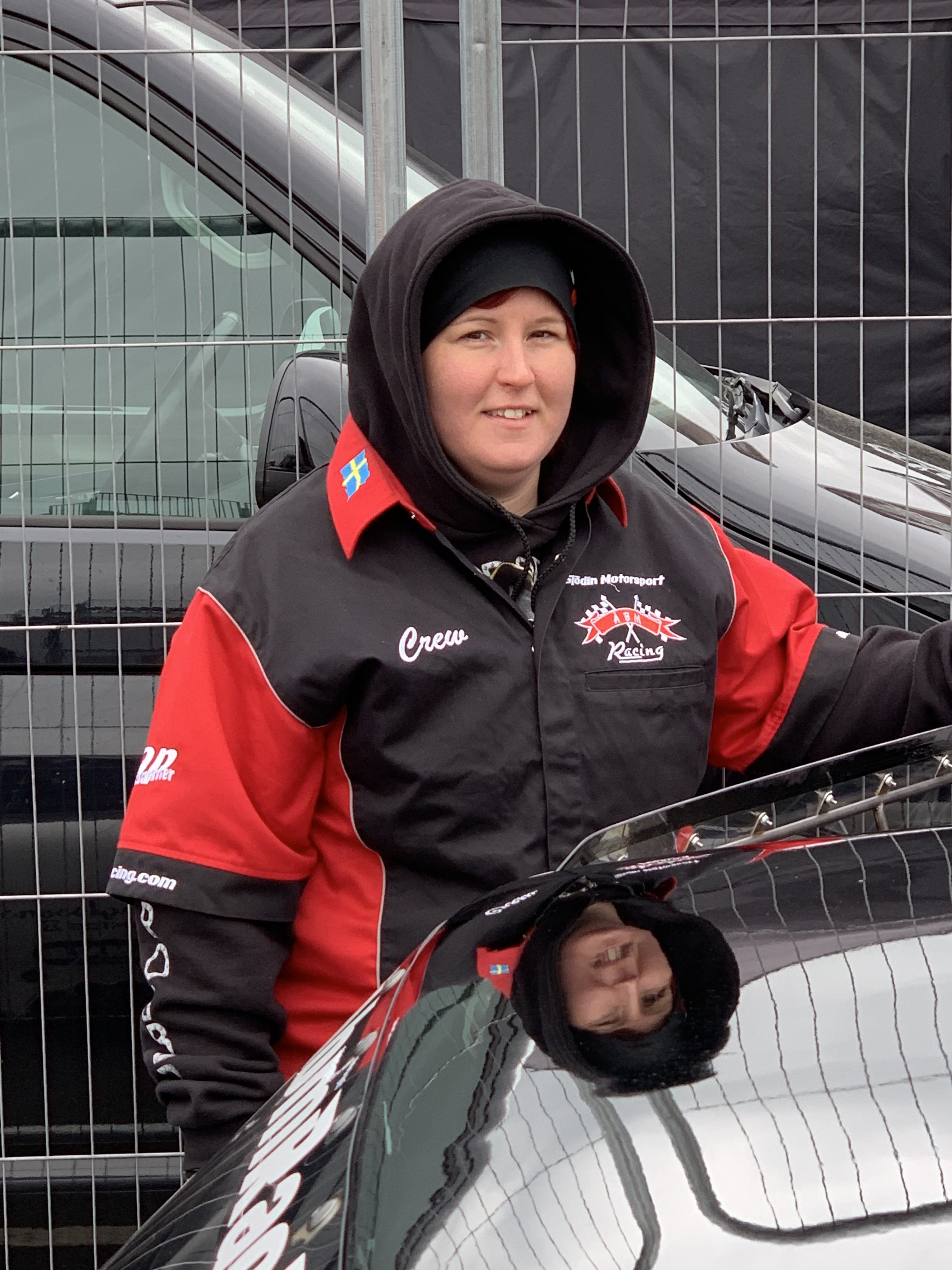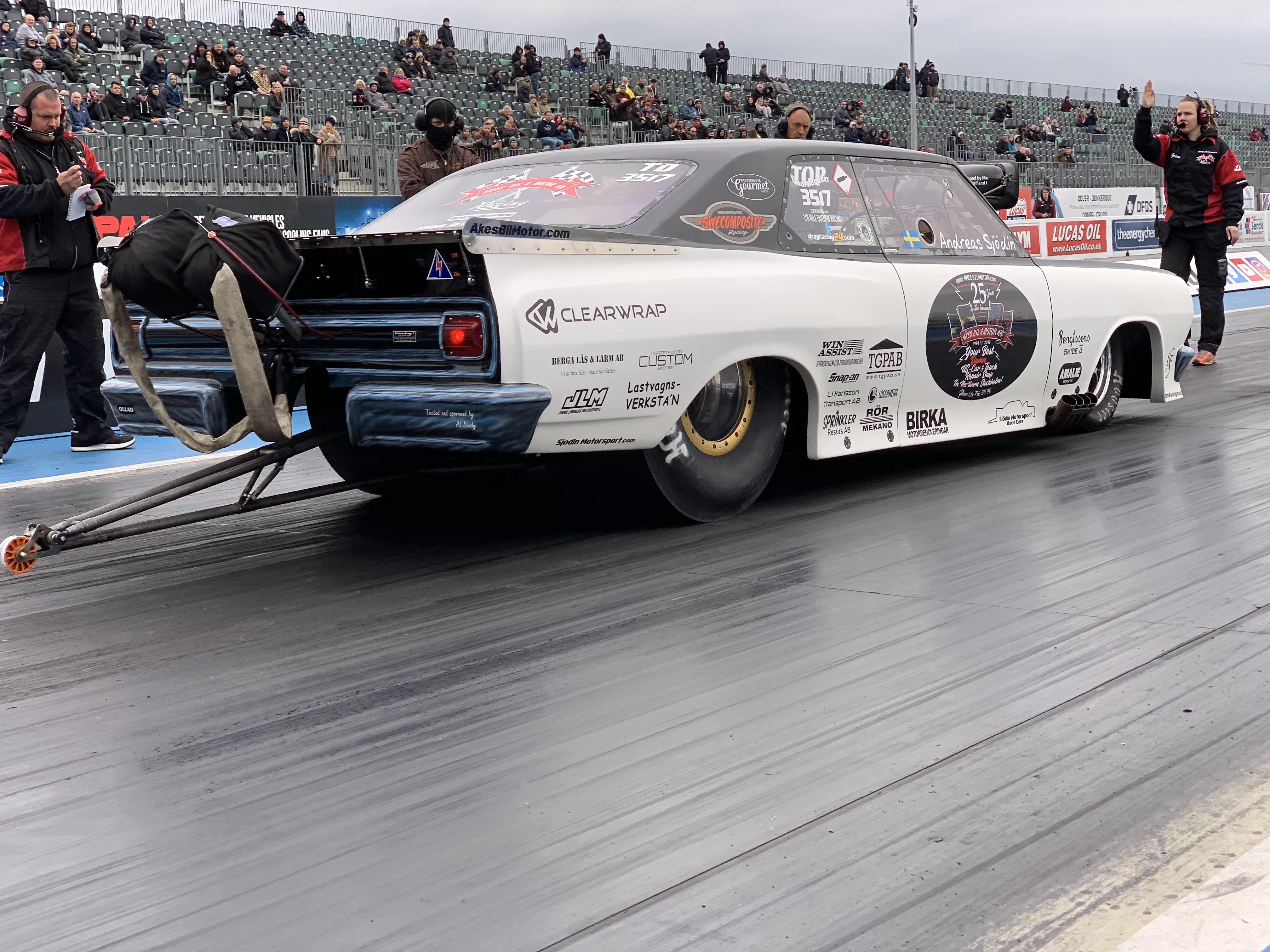 The Chevelle looks goooooood with the new design!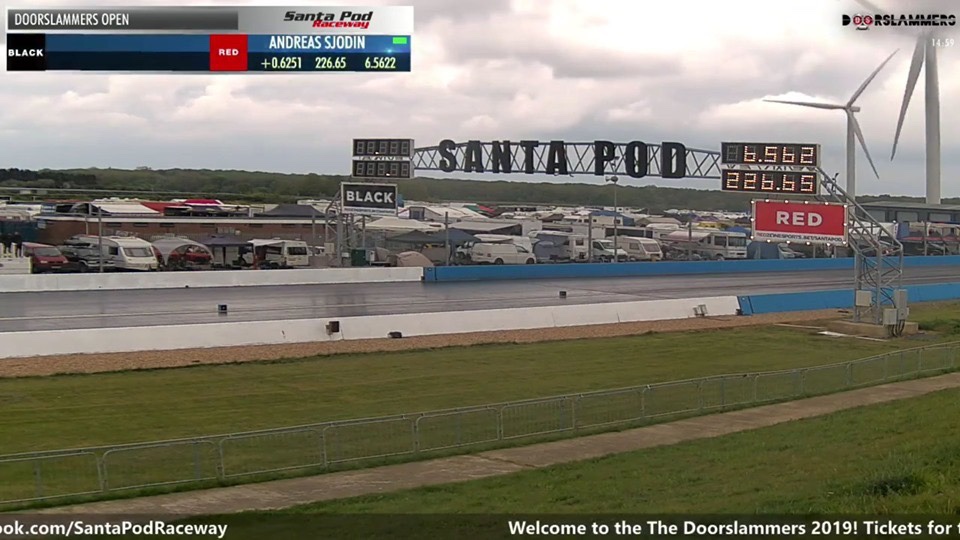 Pretty good for first round!