You are able to see us on Santa Pod Raceway's Live Stream, follow the link and watch The Doorslammers live at facebook.com/SantaPodRaceway or www.youtube.com/SantaPodTV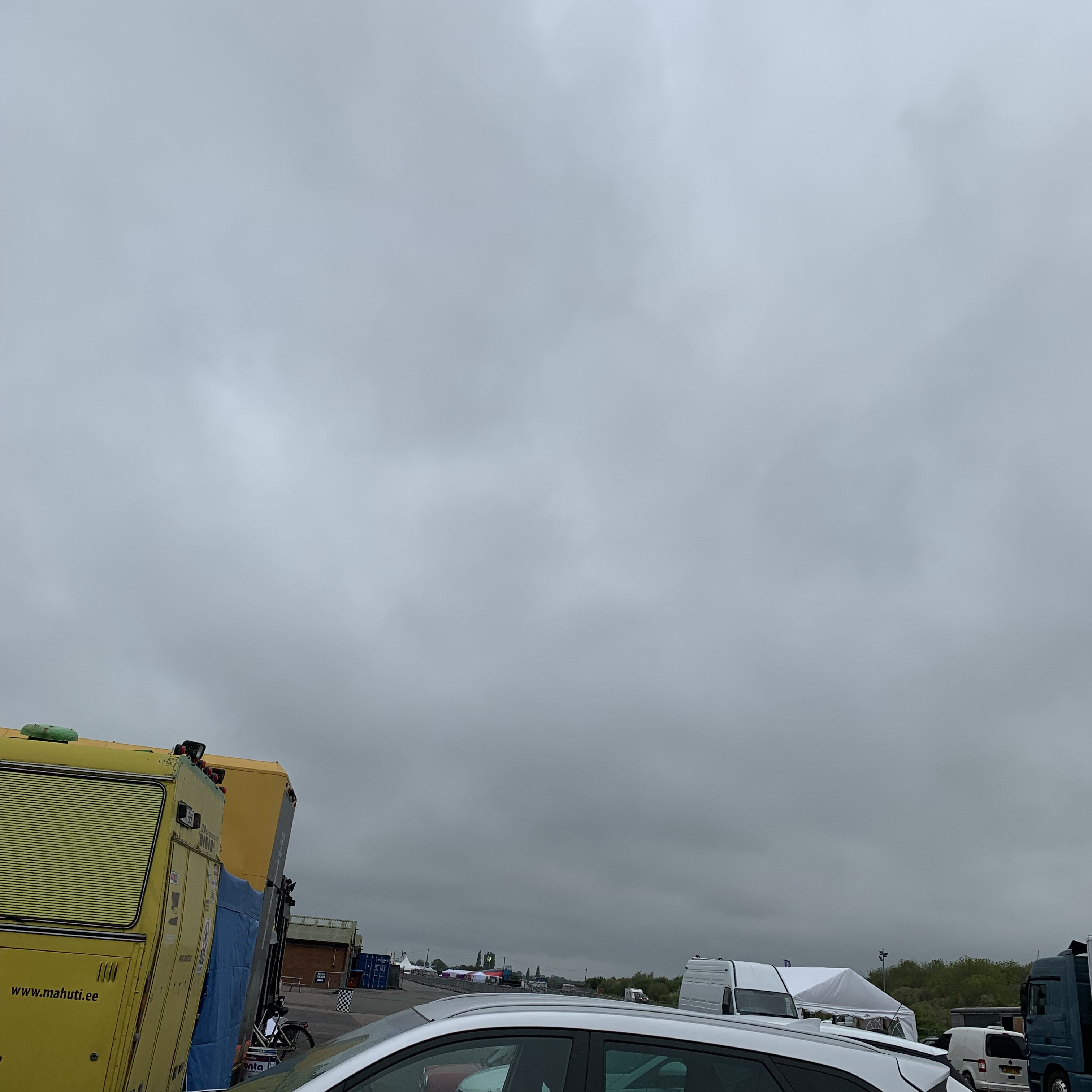 But first some rain, forecast tells us it will be some rain now and then during the morning to after lunch. They are working on drying the track and keep some heat in it right now! So I guess that we will be up and running pretty quick as soon the drizzle stops!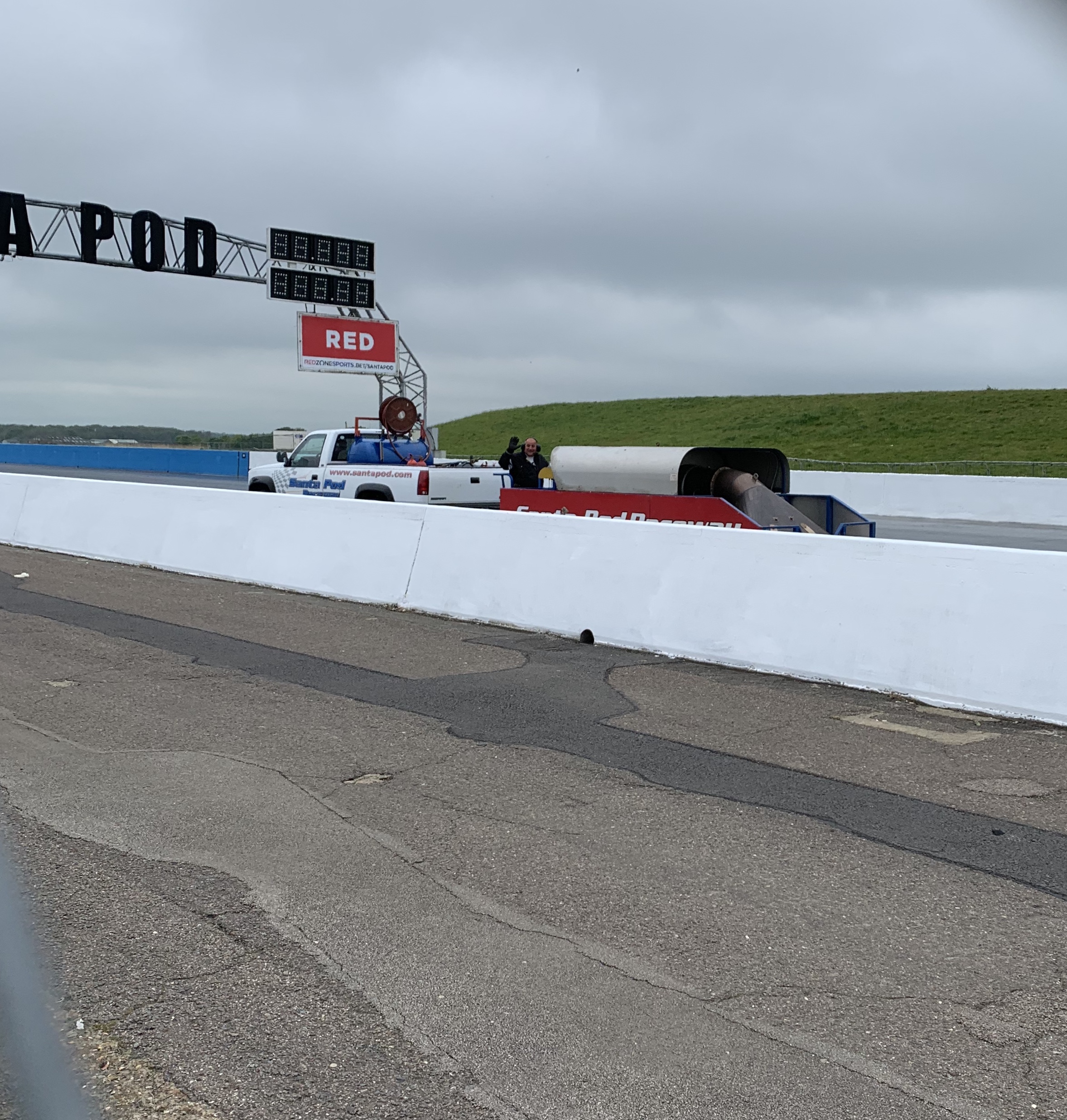 The track crew are doing their thing! 🙂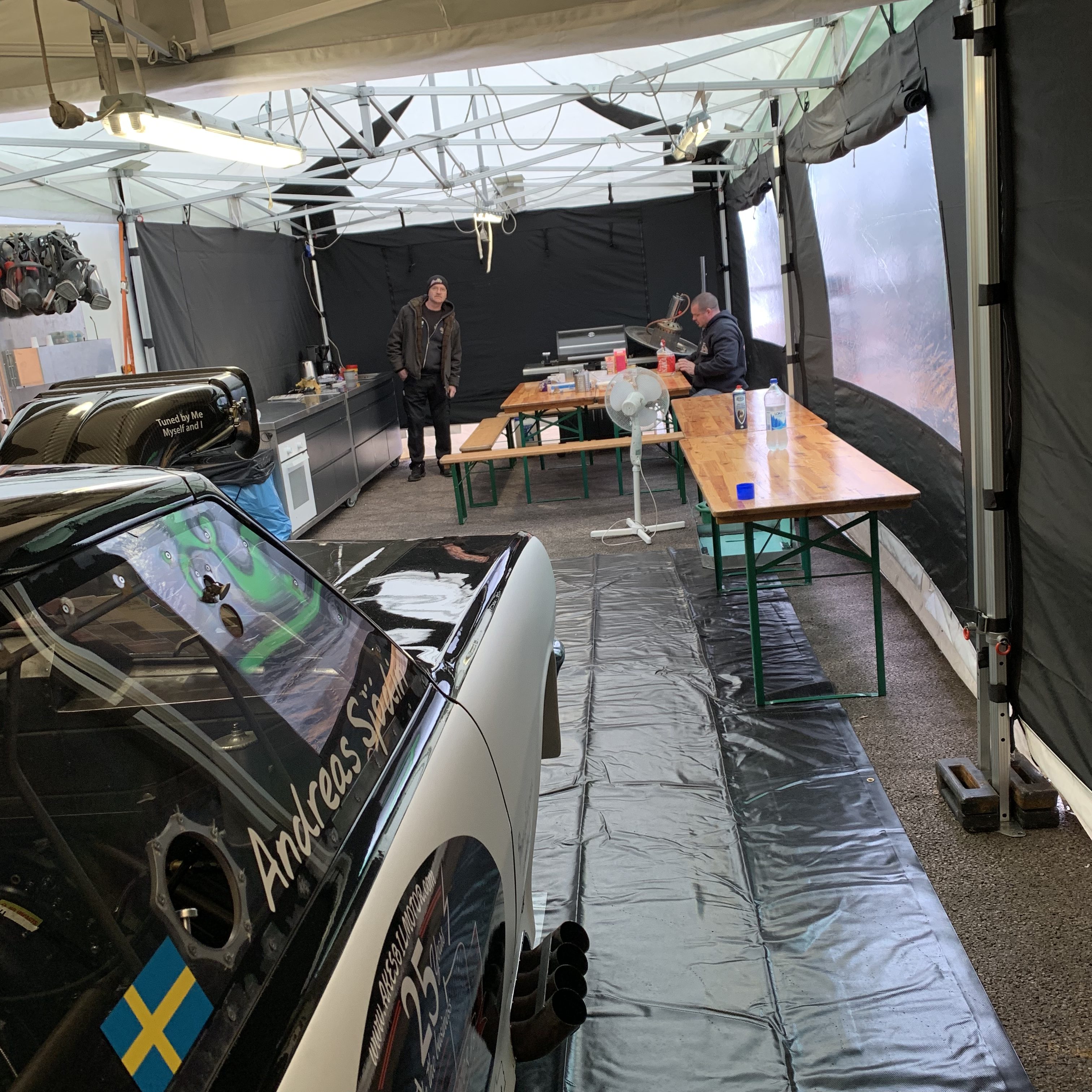 Now, breakfast!