Time to do something I been interested in for a long time, going out in Europe for the first time and more specific to England and Santa Pod Raceway for some 1/4 mile racing for the first time since 2011 in the Outlaw class called Pro Doorslammer at the event The Doorslammers 17 to 19 of May! =D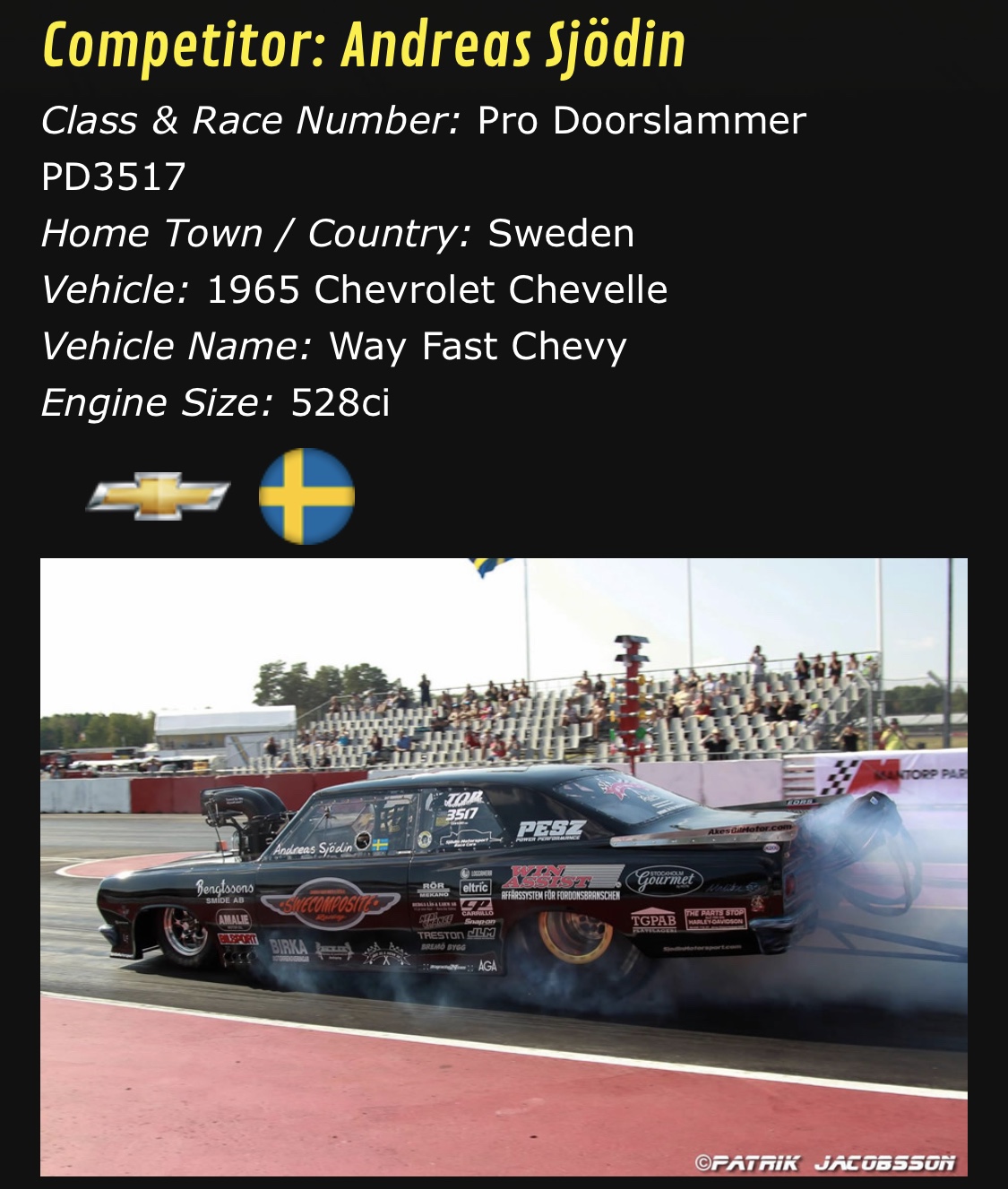 But, just like always…. The season is getting closer way too fast right now…. It's less than 4 weeks until it's time for me and Max to hit the road and take the 2000 kilometer (1250 miles) 30 + hours long trip to get there.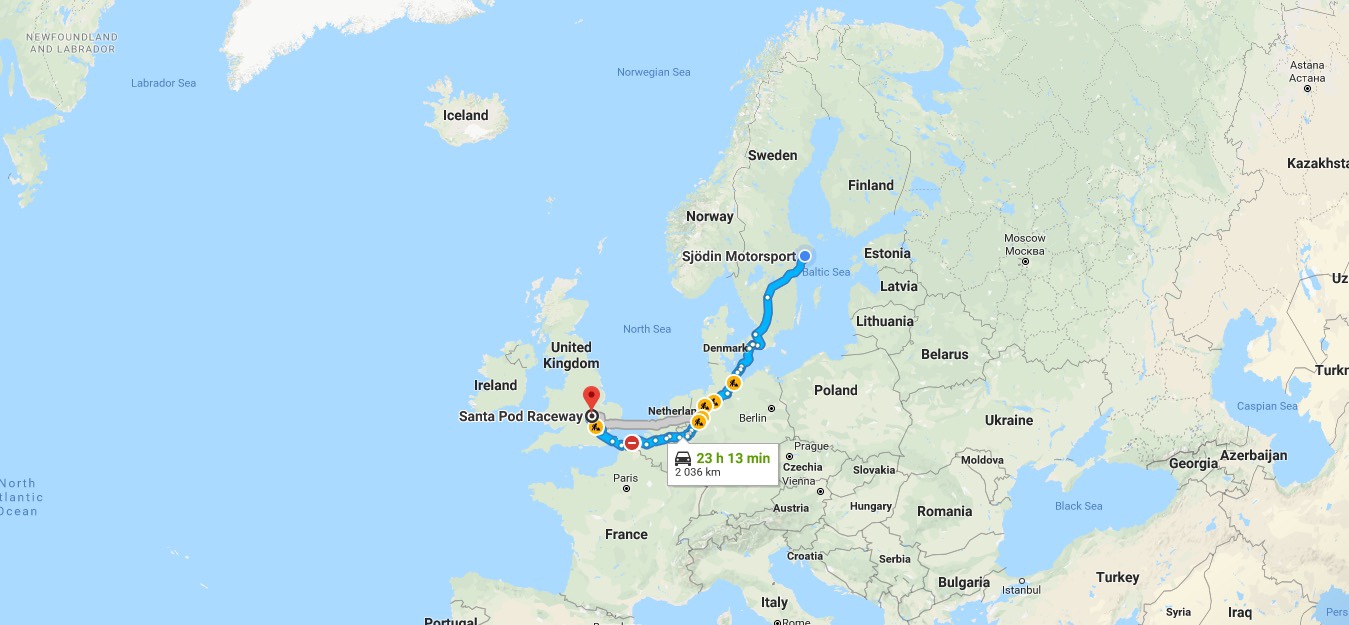 Been on the entry list for this event that also is our first outing in 2019 for about 8 weeks now! 🙂 Kind of exited because it's something different to go out in Europe for the first time and race with my own car!! Also fun to keep the hammer down a bit longer and do the full 1/4 mile!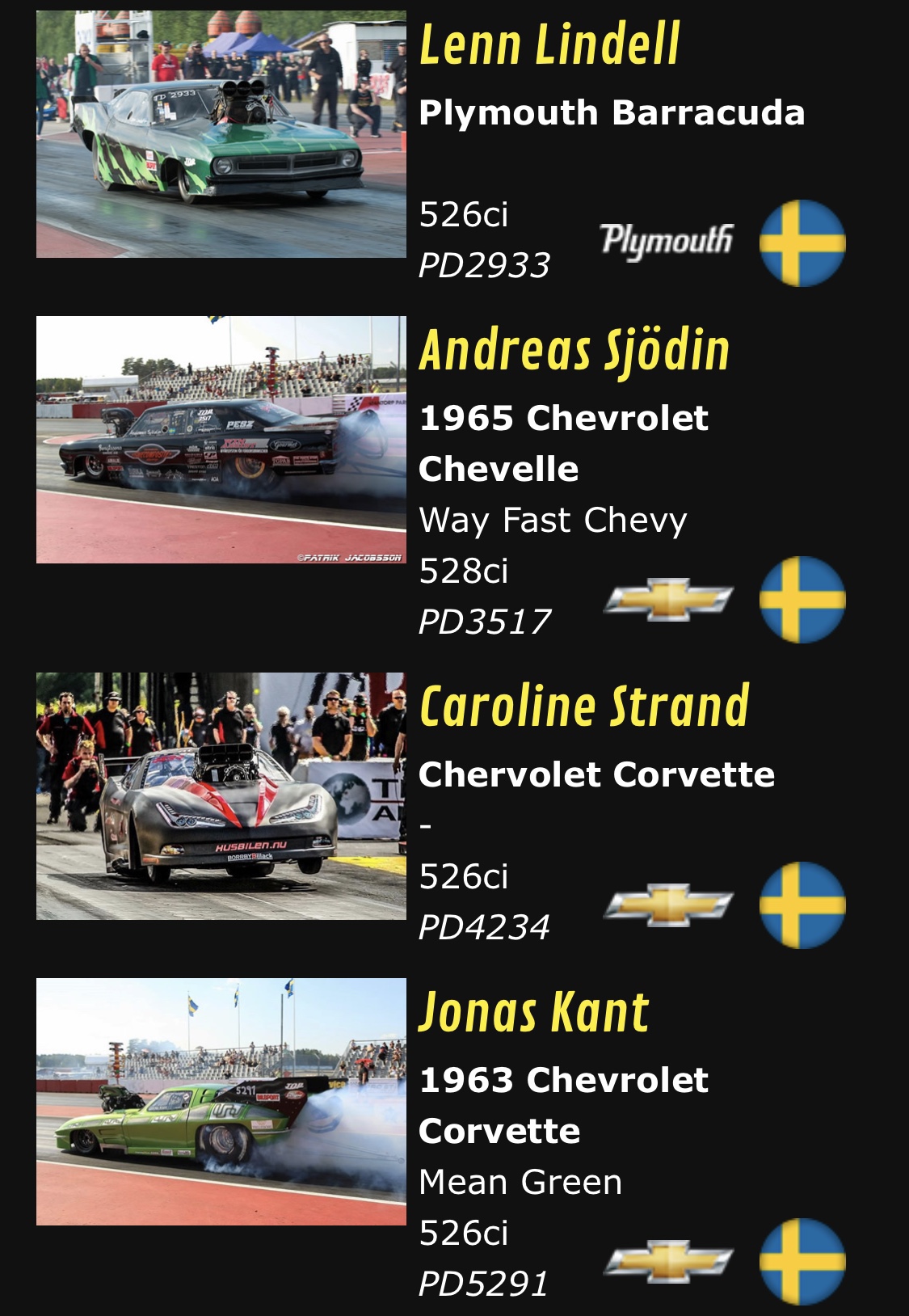 Rules are the same as in our 1/8 Top Doorslammer class when it comes to the safety and the car, and by that it means that we got no limits when it comes to engine size, blower overdrive type of blower etc. So I can use my screw blower in my doorslammer and I just need to make sure I brought enough to make it fast enough around the other cars that will be there, today it's 15 cars on the entry list to this weekend and I'm pretty sure it will be more when the race in on for real!
I decided this thing already in September 2018! That was months or even more before they actually decided to have this The Doorslammers event in 2019.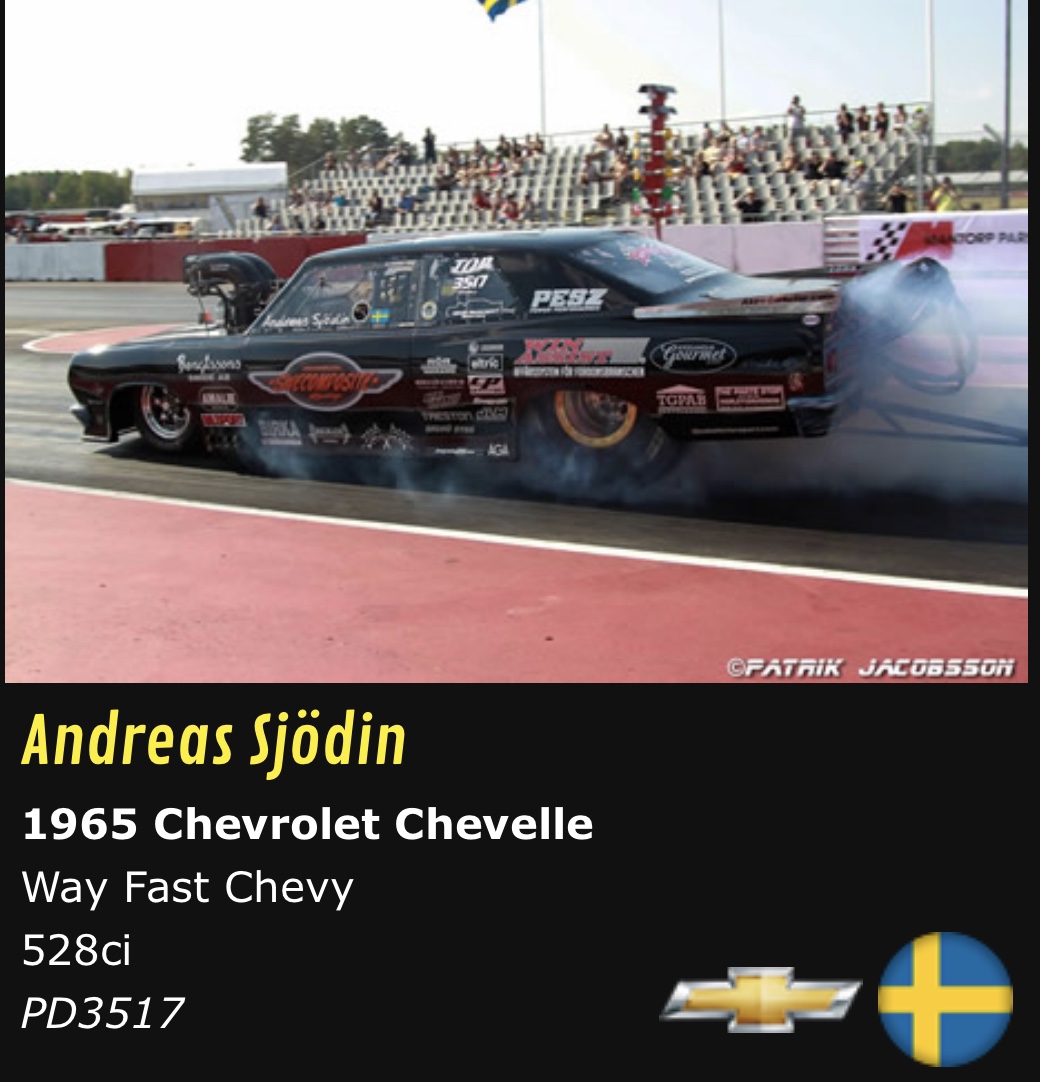 Next goal in this deal is to become the worlds fastest Chevy Big Block powered doorslammer with standard bore space and conventional Chevy heads on the 1/4 mile! From what I know the worlds fastest Chevy Big Block today is a turbo car that made a 5.89@254mph pass in 2017 and that motor got standard bore space but it also got Big Chief heads and that's kind of cheating if you ask me!? 🙂 I don't think I will be able to beat the MPH but I must be faster than the 5.89 before going back home again! Well I'm doing this just as a fun experience and we will for sure know after the weekend at Santa Pod who got the worlds fastest (standard) Chevy, right!!?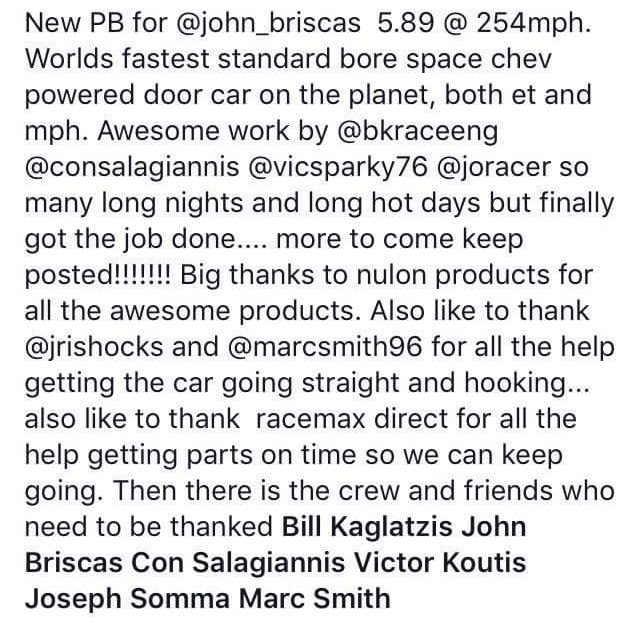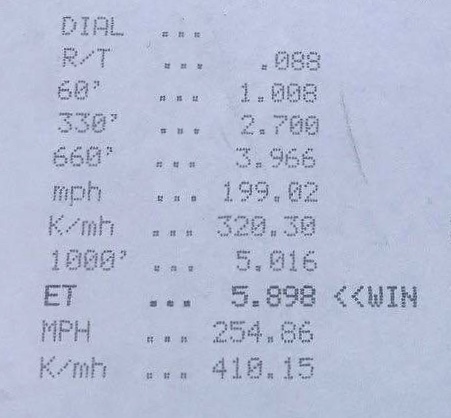 Above is what we have to beat as far as I know and no one have said anything else!… So if I just get the car to the 1/8 mile with the new rear axle gearing, 3-speed trans, chassis set up, fuel and timing tune up it will be a piece of cake to make this possible and beat the 5.89! But that's on a paper, let's see what happens in the reality in about 5 weeks from today!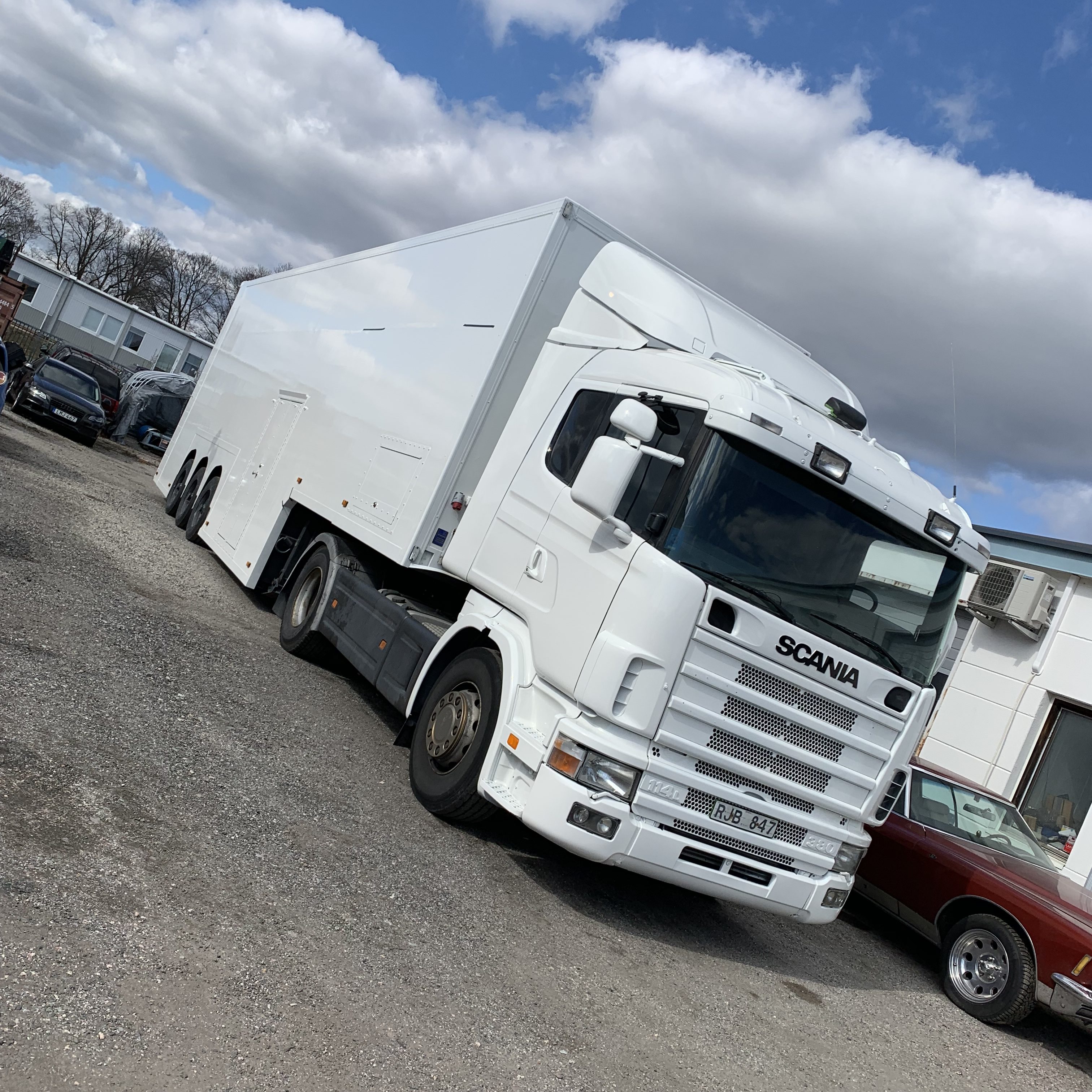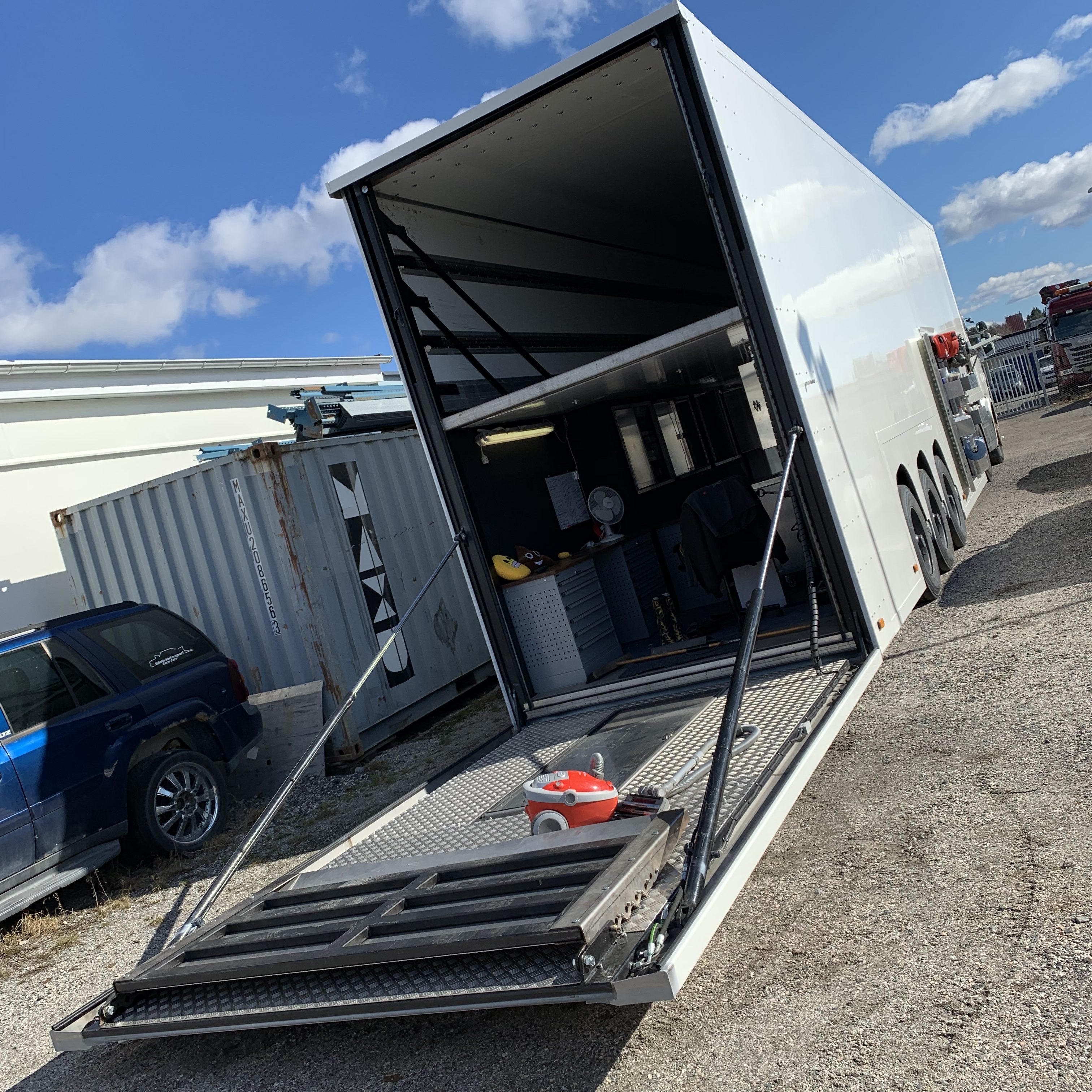 But first A LOT of trailer work now when we finally got it back from the paint shop after 5 months delay… Been waiting all winter to start stressing around with this, I guess we will have about 10% done of what I planned to do during this winter… Upper floor is pretty much untouched since we bought it in 2015 and I would like to have the beds mounted, some lightning and a heater in place because I know how the weather can be in England… Also it would be nice to get something done on the bottom floor.
Then I need to make sure the truck is good condition to make the long trip!… So during next week the guys at Lastvagnsverkstan in Smedjebacken will put their hands on it to see if we need to get something fixed on it.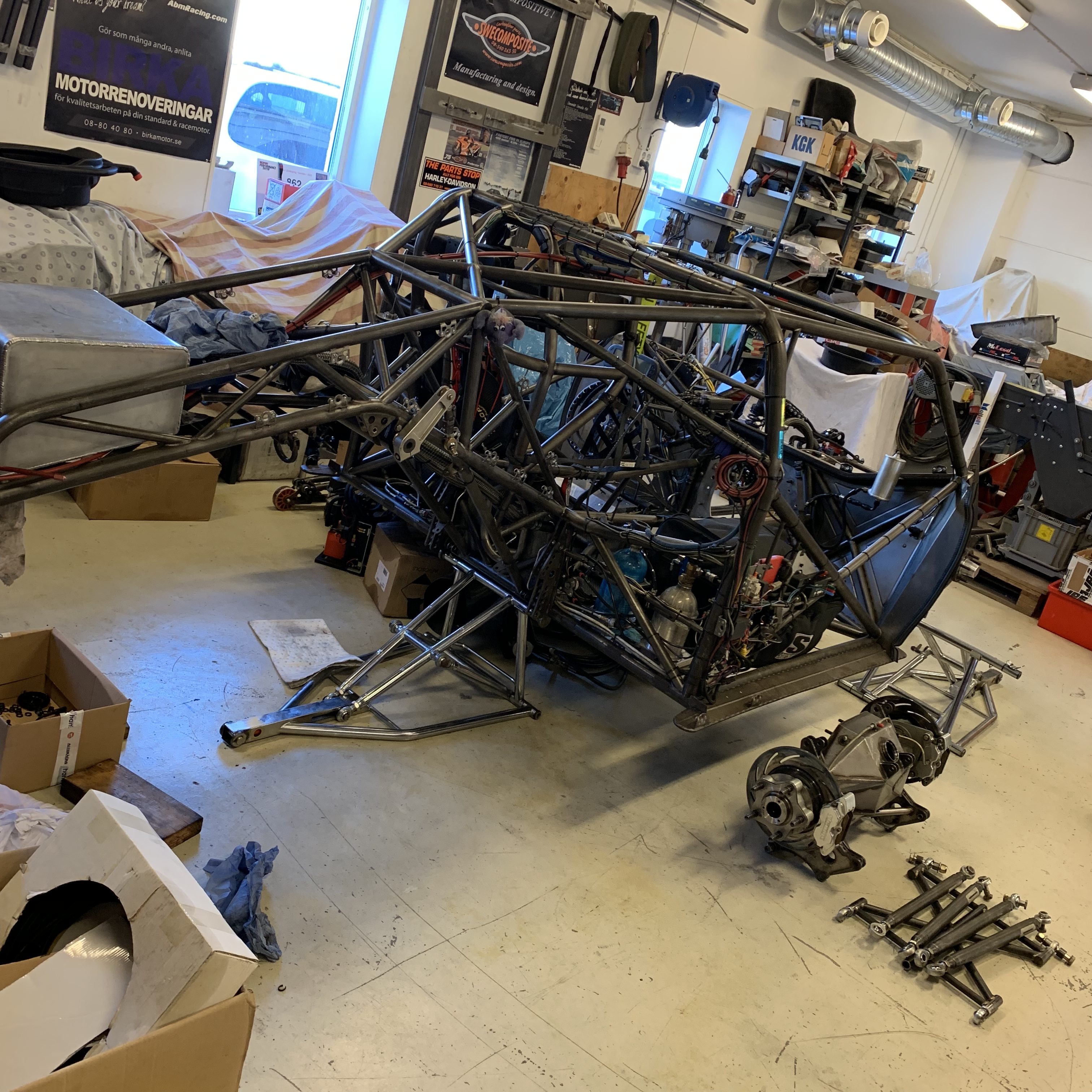 The Chevelle also needs to get ready and except for some small preparations that we could do during the winter we have pretty much just started with it!….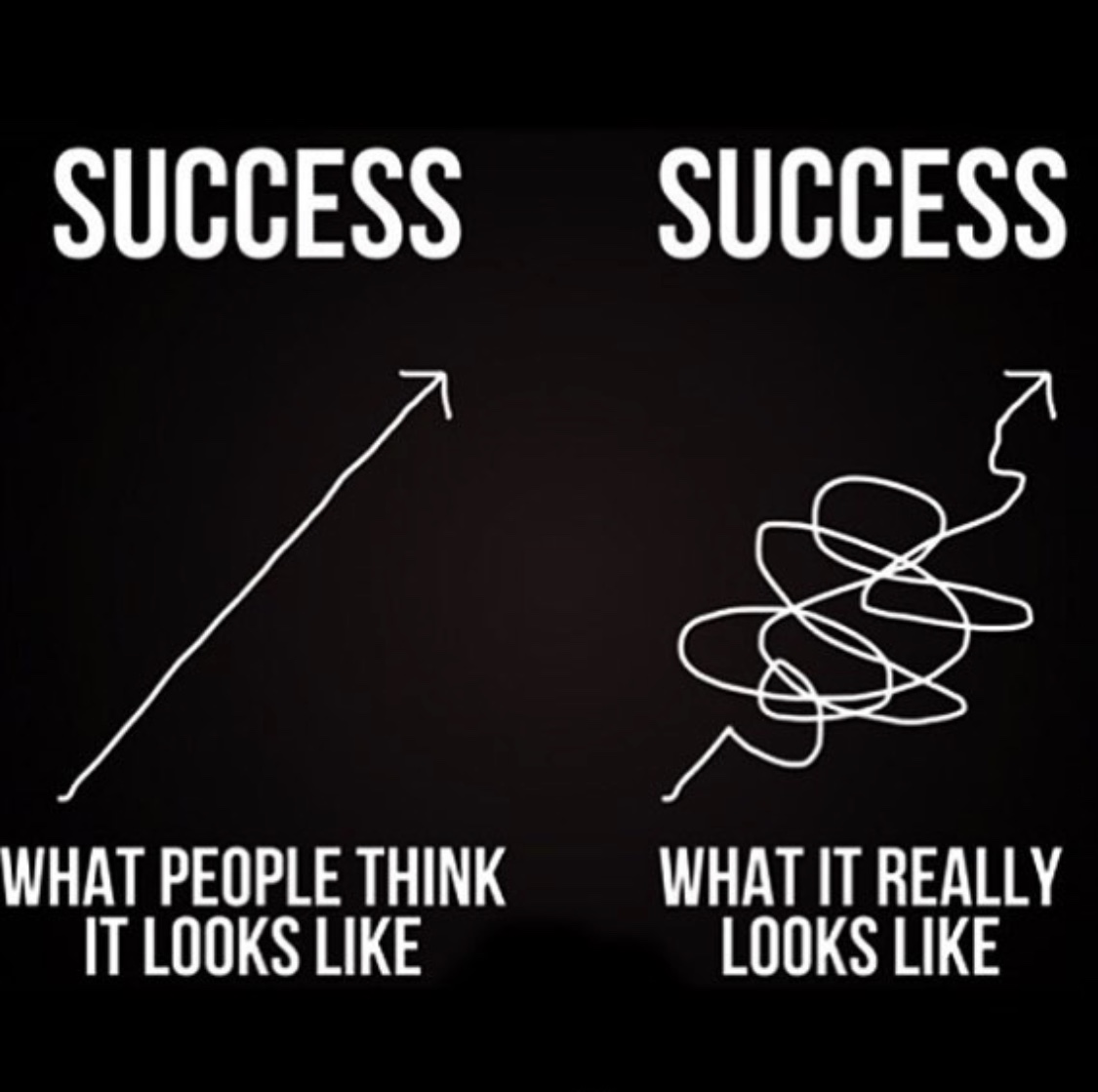 And of course at this time of the year we have more to do than ever at the shop, and right now the situation at the shop is a total mess but what a hell… Only solution is to work even harder, rest is something I hopefully can do the day I'm dead!… 😉
And the last thing is that I need to find the founds to make everything possible! Wanna help us out to make it easier for us? Contact me!
Please send a little pray to the God of drag racing to be nice to us and that everything works out just like we want!
See y'all in England! 😀
#wayfastchevy #chevy #exited #worldsfastestchevy #itsaamess #santapodraceway #santapod #england #prodoorslammer #thedoorslammers #dragracing #outineurope #sjodinmotorsport #abmracing #topdoorslammer