This coming weekend we got the finals in our series at Tierp Arena but first something little about the Top Doorslammer round 5 at Malmö Raceway! It was a really bumpy ride and a lot of downs but ended up with some really good ups after some really hard work and help from people around! 😀
Track was really tricky and I could not use the power I wanted, just look at the lateral G-meter graph in the Racepak, was all over… But I did figured it out and it even got better than what I expected during the 2 last elimination rounds we made on Sunday which made me low on power instead….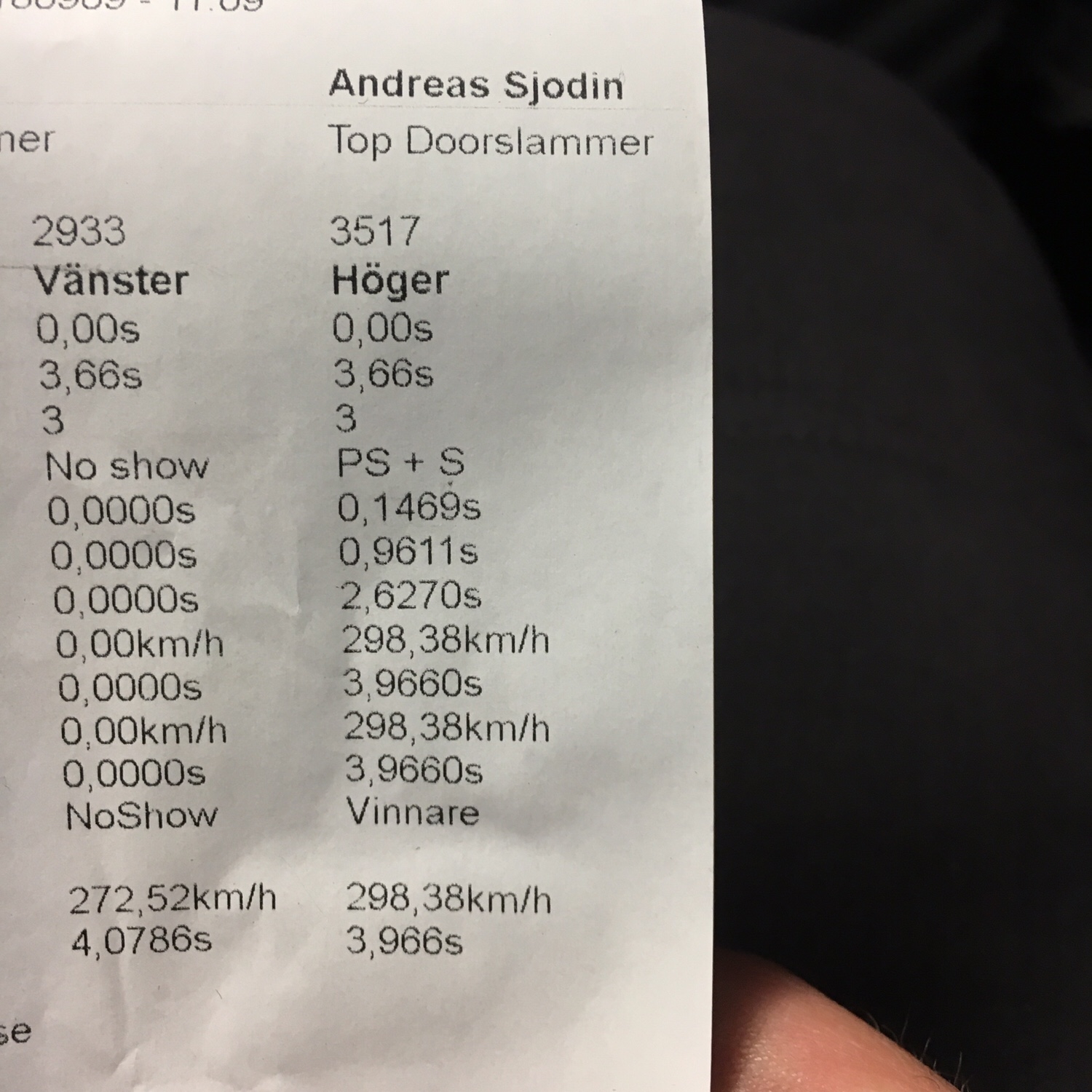 60ft tells us a good number with a 0.96s but I was too scared to get into tire shake were I did have problems during the 2 qualification rounds we made so I just did keep the power low to make it down and get some data on the car and be able to see what my winter updates made in reality to the performance, all I can say is that I'm satisfied with it and I really hope that the coming weekend at Tierp Arena will give us the opportunity to make the amount of passes I need to improve and end the year with a new personal best! 😉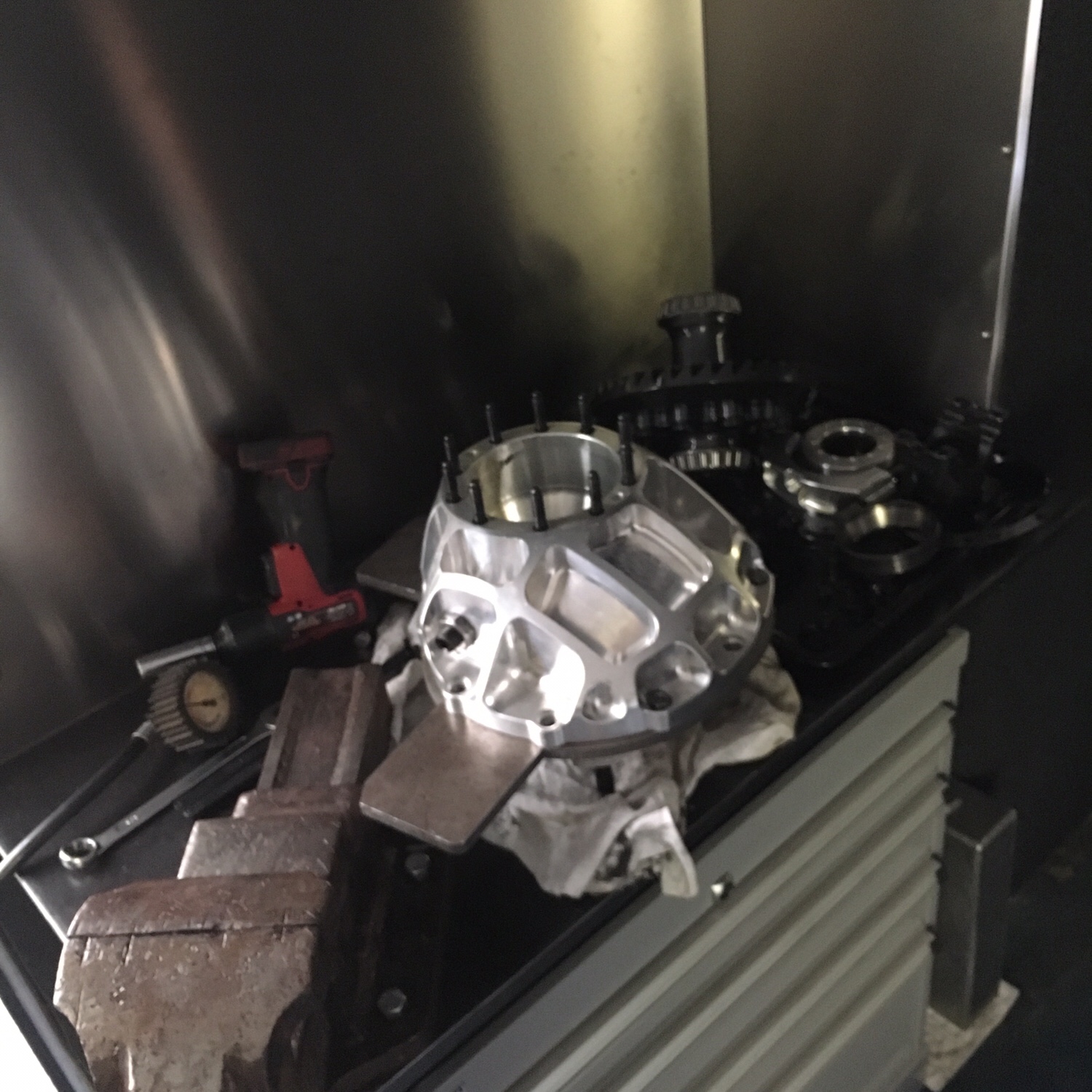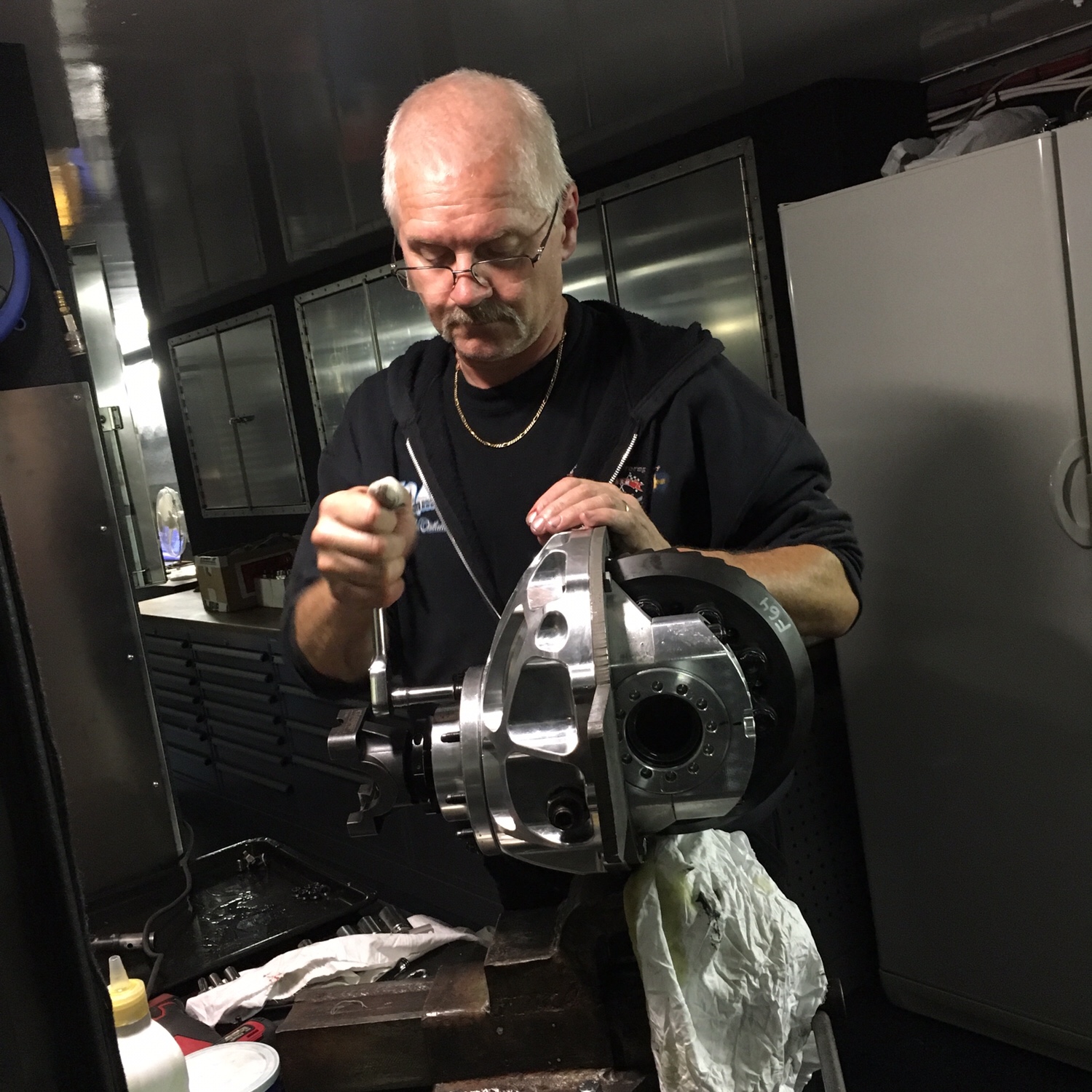 After the last round of the three ones we made on Sunday the rear axle was still pretty much quiet and I hope it will continue like that now…. But we will do a check on the third member on Friday just to make sure that the ring and pinion looks good.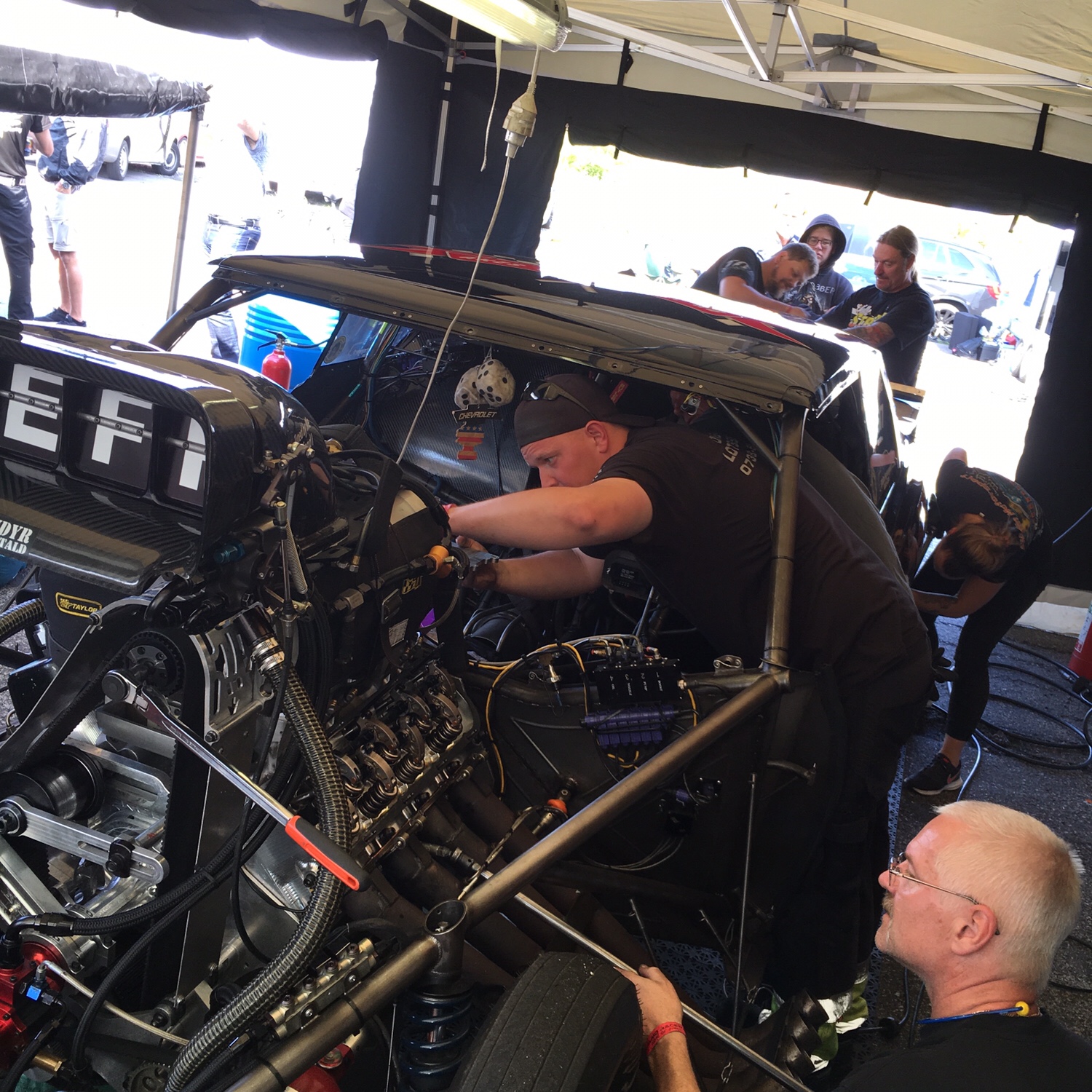 Thanks again to team Bankrobber for some well needed extra help between E2 and E3, also a huge thanks to Raymond Blixt for helping us during Saturday night letting us go with you home to your shop we're we could use his tools to change some bearings in the third member! 🙂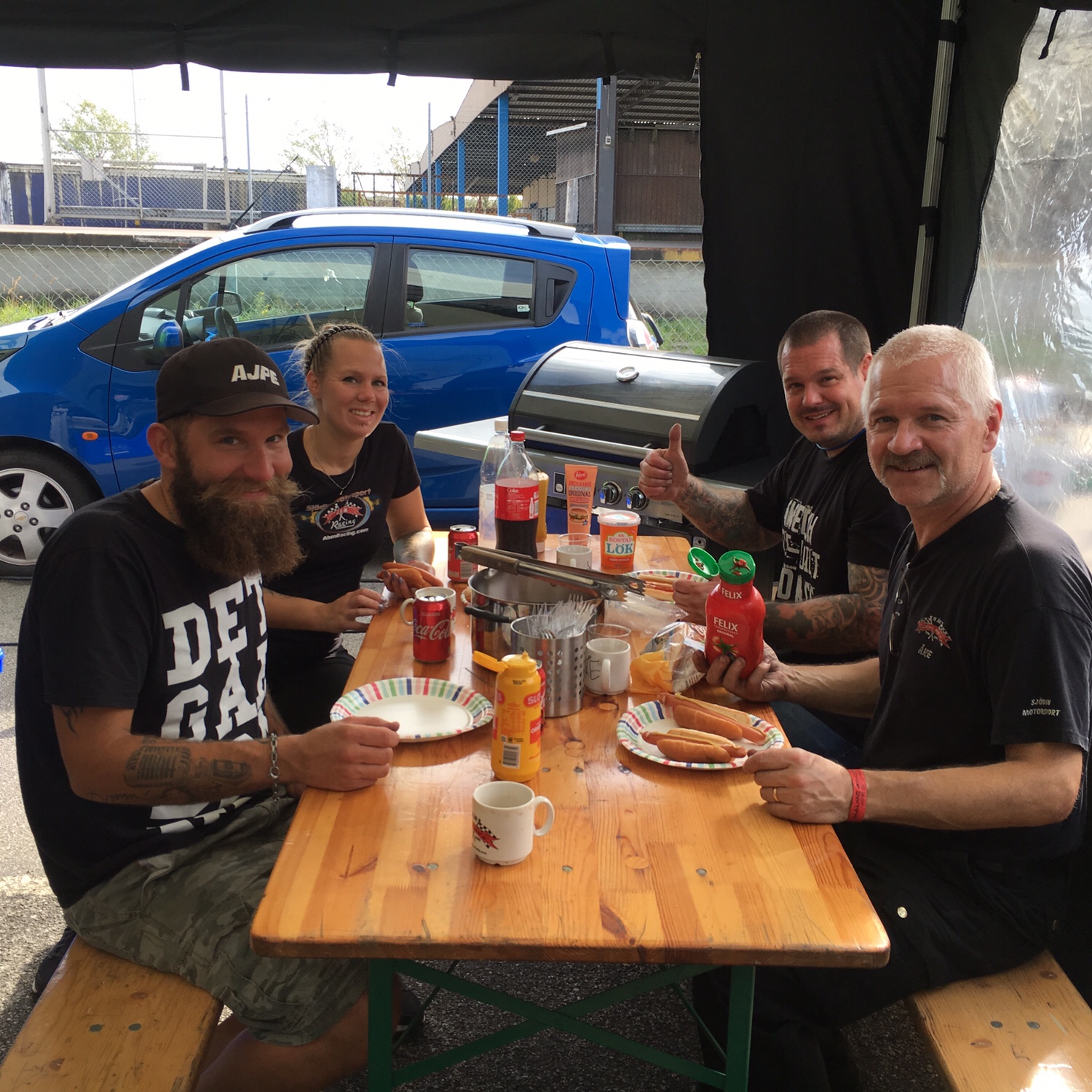 This is what we want this coming weekend, a satisfied and happy team! 🙂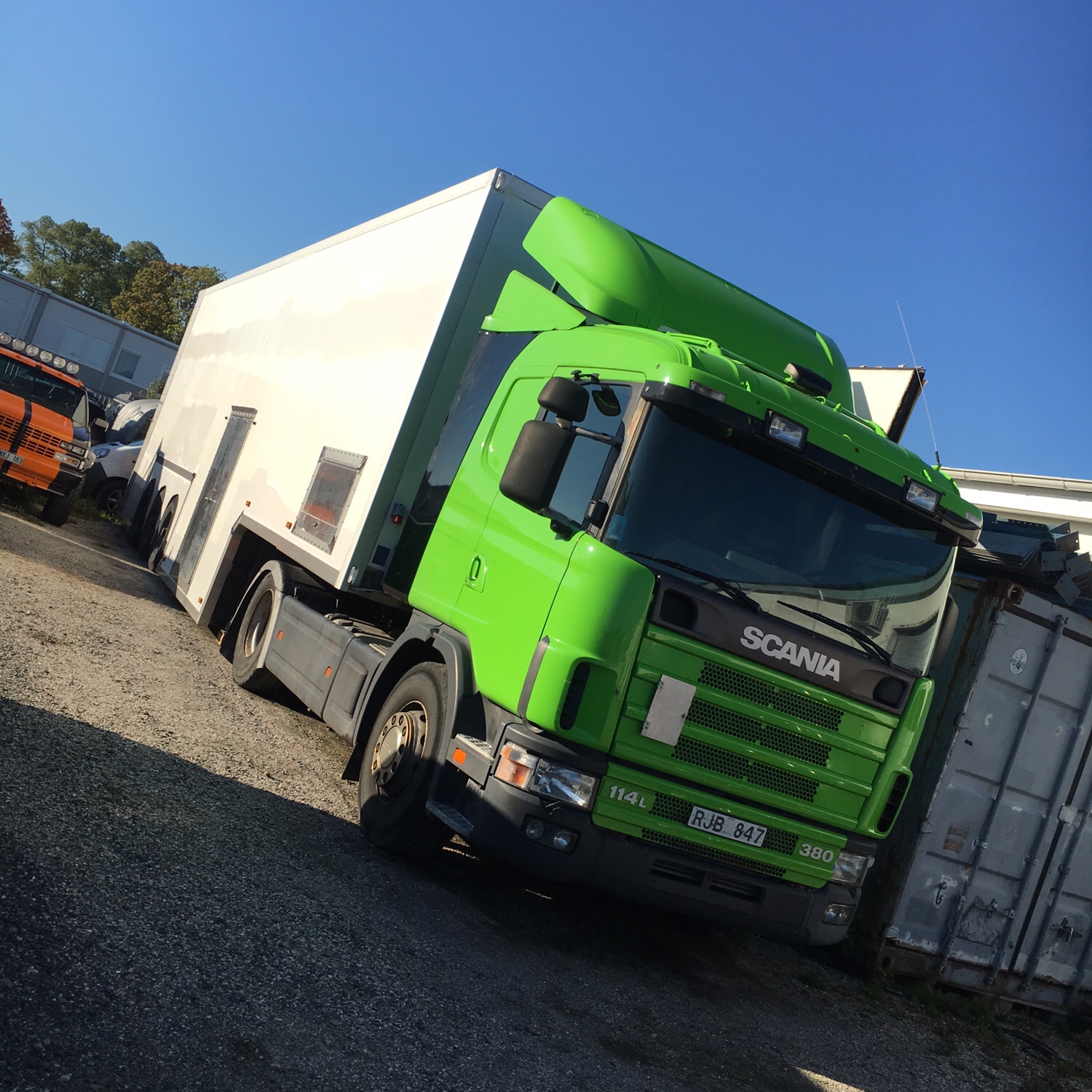 Ready to go to Tierp Arena, we will go there early on Friday morning and service the Chevelle and make it ready for Saturday's qualifying.
One thing I'm extra happy about when it comes to this weekend is that we are sharing tent with our friends from Crowcastle Racing again! So I know already now that it will be a extra good weekend whatever happens during it! 😀