Me, Max, The Snake and Dad are leaving the ÅBM Shop and are on the roll to Tierp Arena to meet up Sofi, Fredrik and the whole Crowcastle Racing team for an awesome last race for the season! 🙂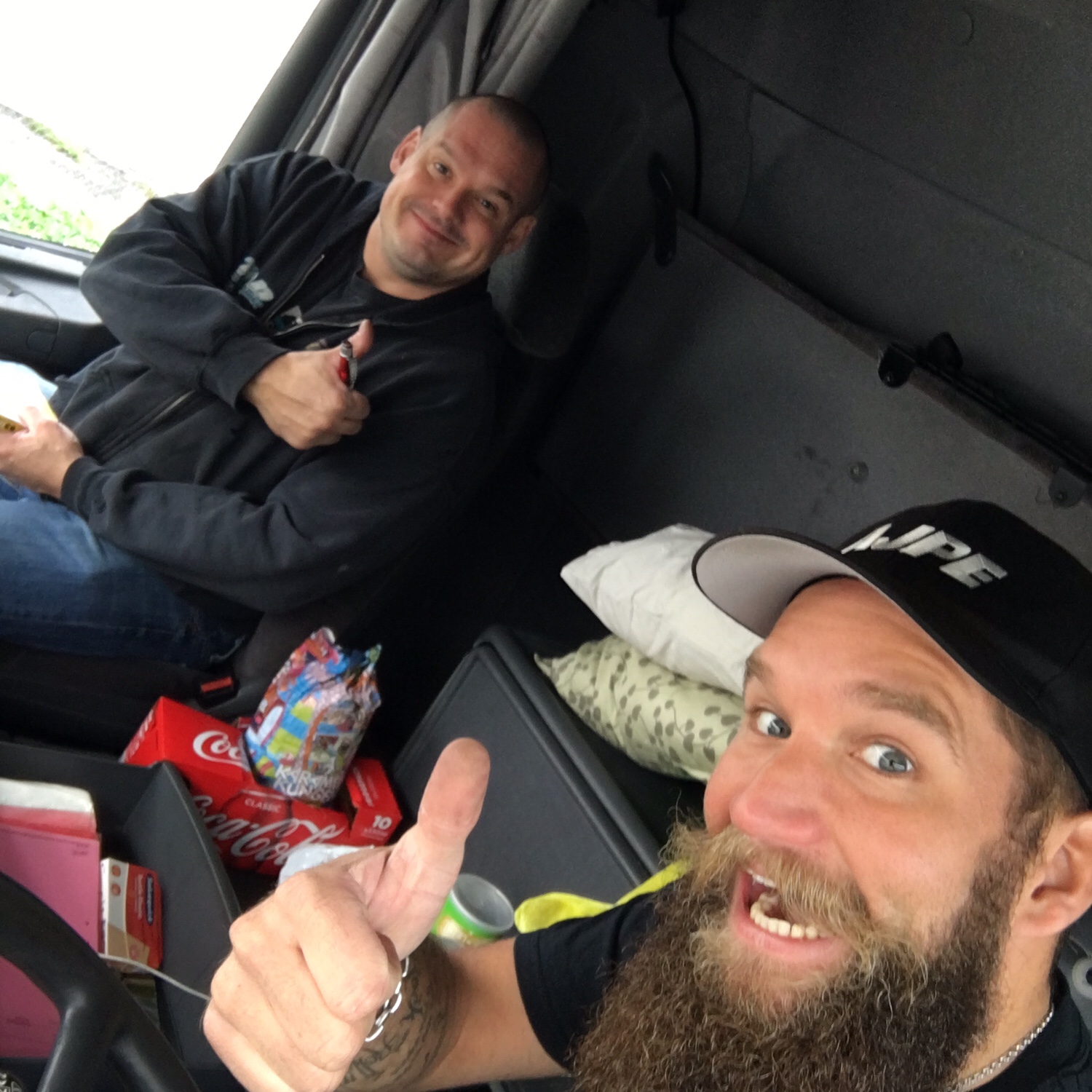 Super happy!!!! =D (as always)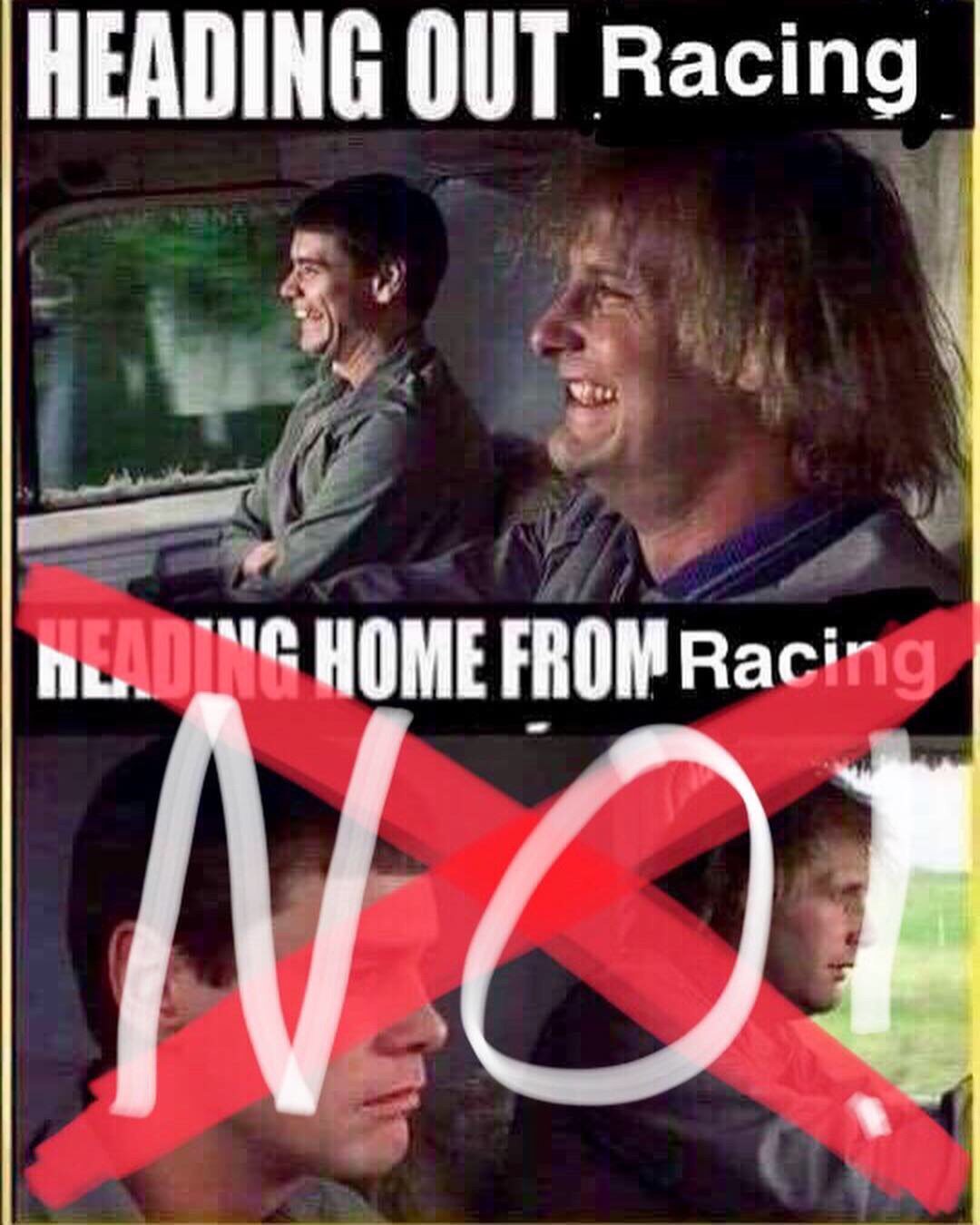 This is what we want this weekend, happy faces! 😀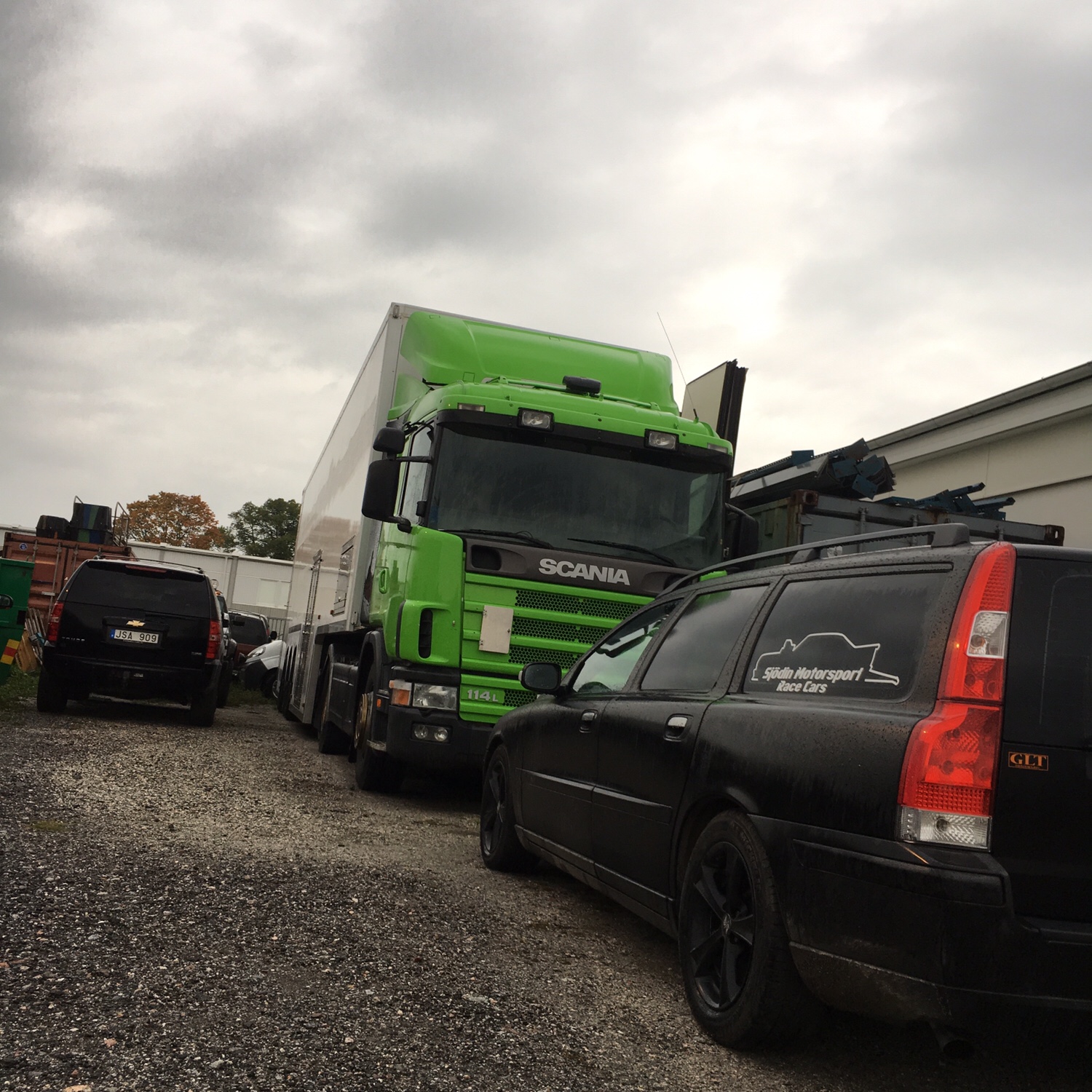 Kind of boring weather this morning… But hopefully the good weather starts right now! 😉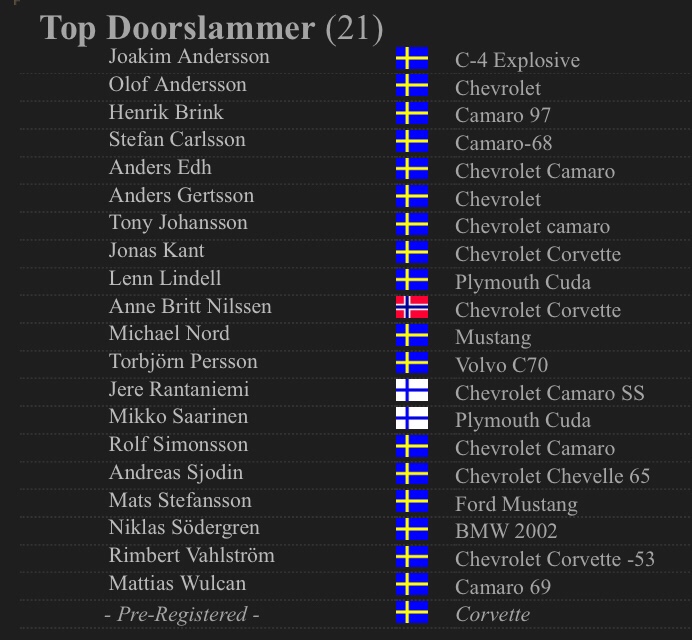 21 cars will be fighting tomorrow to get into that 16 car ladder on Sunday, this will be a great racing weekend if the weather will be with us!
The place to be Saturday and Sunday this week is Tierp Arena at Racestars event were we got round 6 and the finals in the Scandinavian Top Doorslammer Series!
Will you be there? We hope you will!!
Seeee y'all!!!