Today was exactly one year ago since I took the Chevelle down the track the last time, before this event I have done some changes to the ratio in the rear axle, in the transmission and then I'm trying some new stuff with the converter and also a new fuel tune up so I just wanted to take it down from A to B really safe!..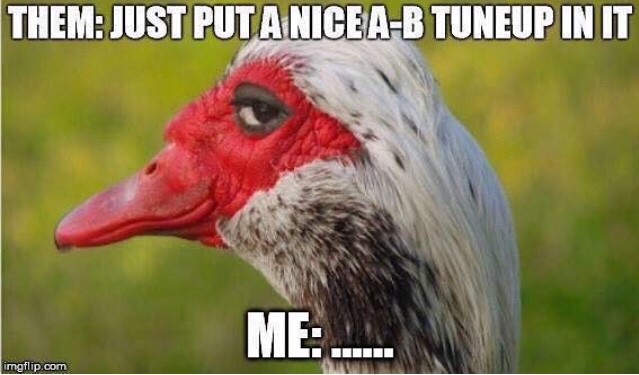 First round, the motor sounded really strange in the burn out, then when I launched it it was totally dead…. Found out that I messed up a thing in the MSD Grid so I activated a rew limiter that held down the motor at 5000rpm… no wonder it was tired! 😉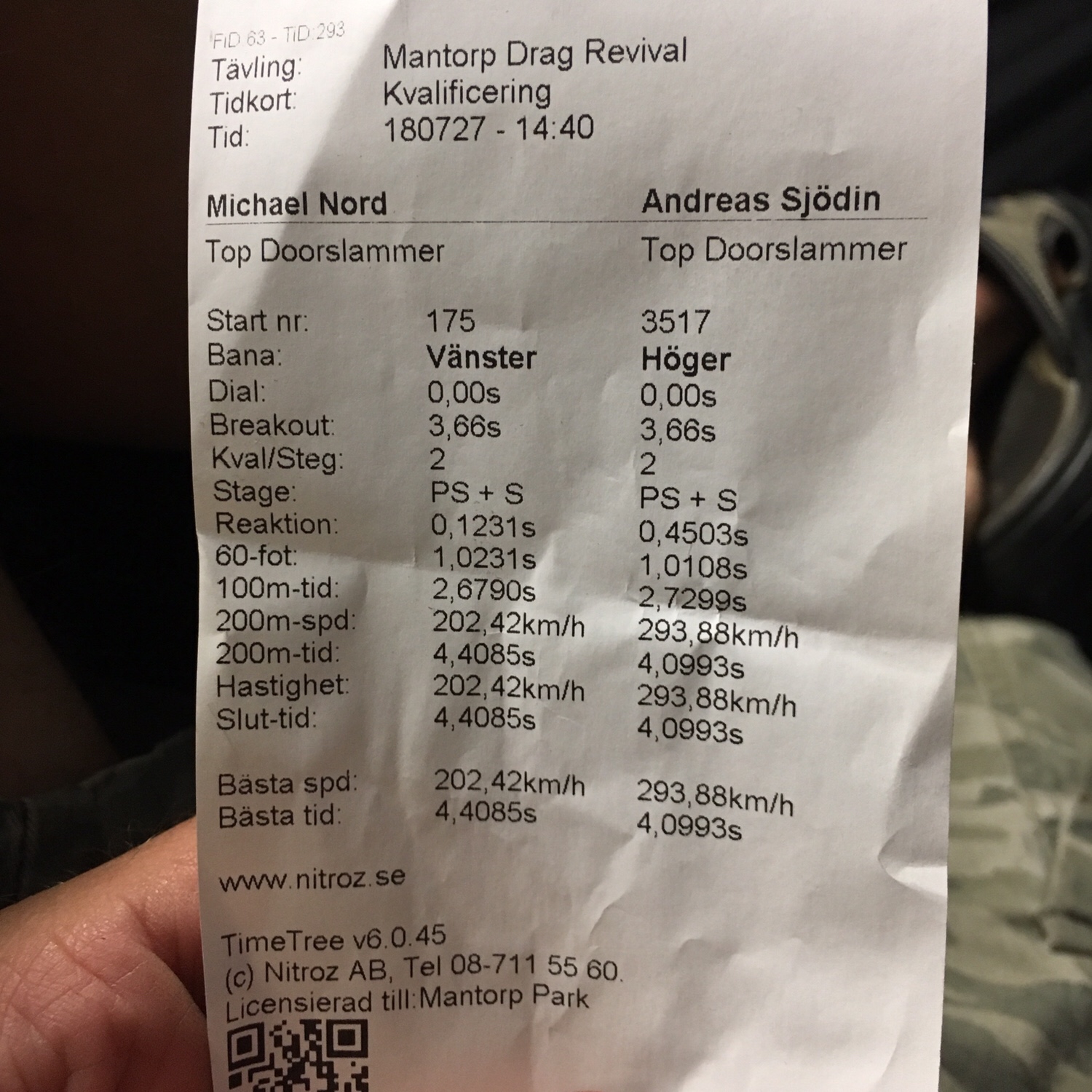 Second pass we went straight down on a 4.09s @ 293km/h like the past year never been, feels pretty good to know what my car wants to take it down the track!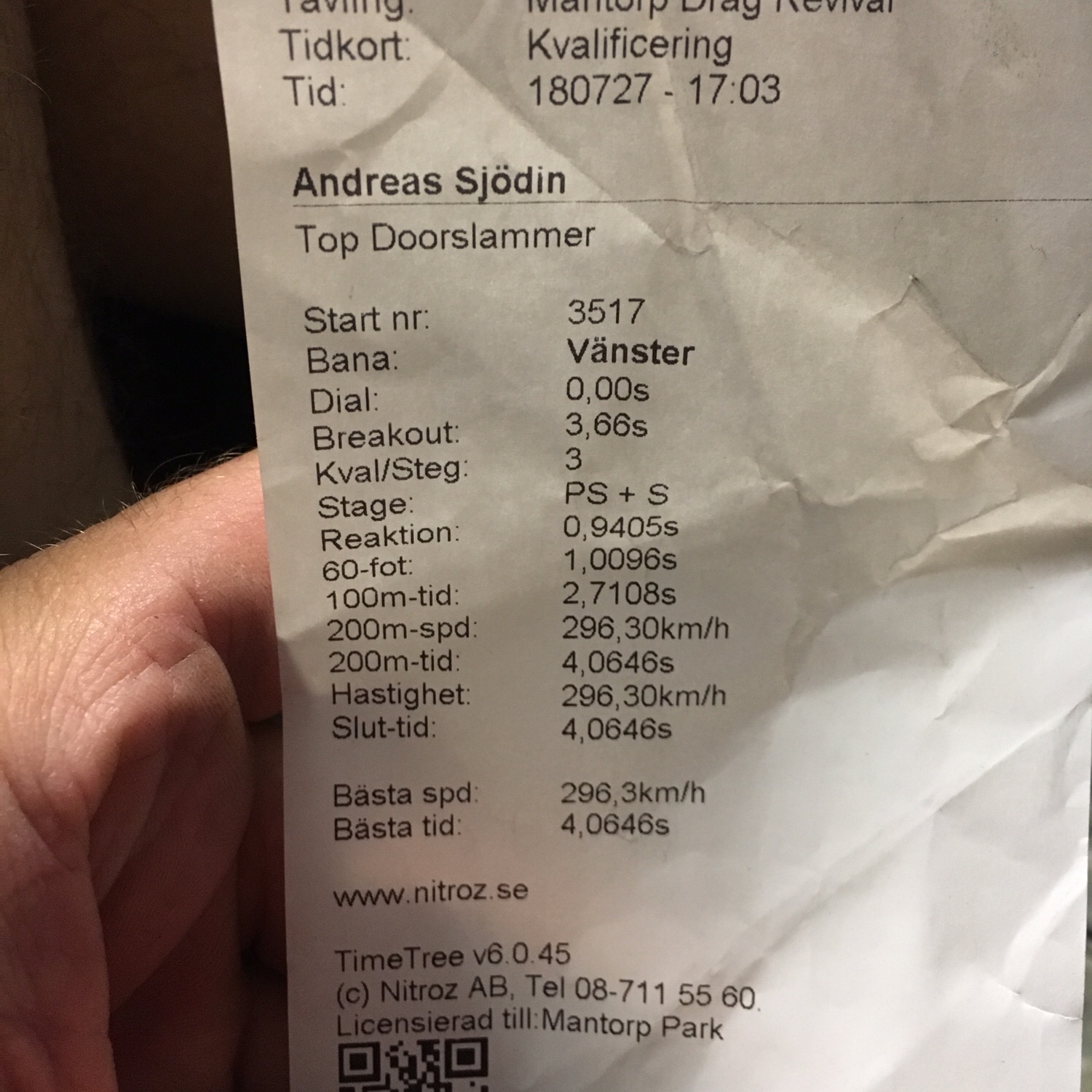 Third pass was a messy one, I made the burn out then the crew told me to kill the motor due to some cars in the shut down area if I understand it right… anyway I just wanted to repeat the earlier round so I did not do any changes to the tune up and the car went down nice and smooth on a 4.06s @ 296km/h, reaction time is way bad because I could not see the pre-stage and stage bulbs in the left lane at all today during the two passes I made in it… Hopefully that is fixed until tomorrow's qualifying..!
After the last round we have just spent the evening with some ordinary service, checking the motor, trans, eating an awesome dinner from our awesome partner Stockholm Gourmet / ICA Gärdet and then some repair welding on the chassis and stuff like that!… 🙂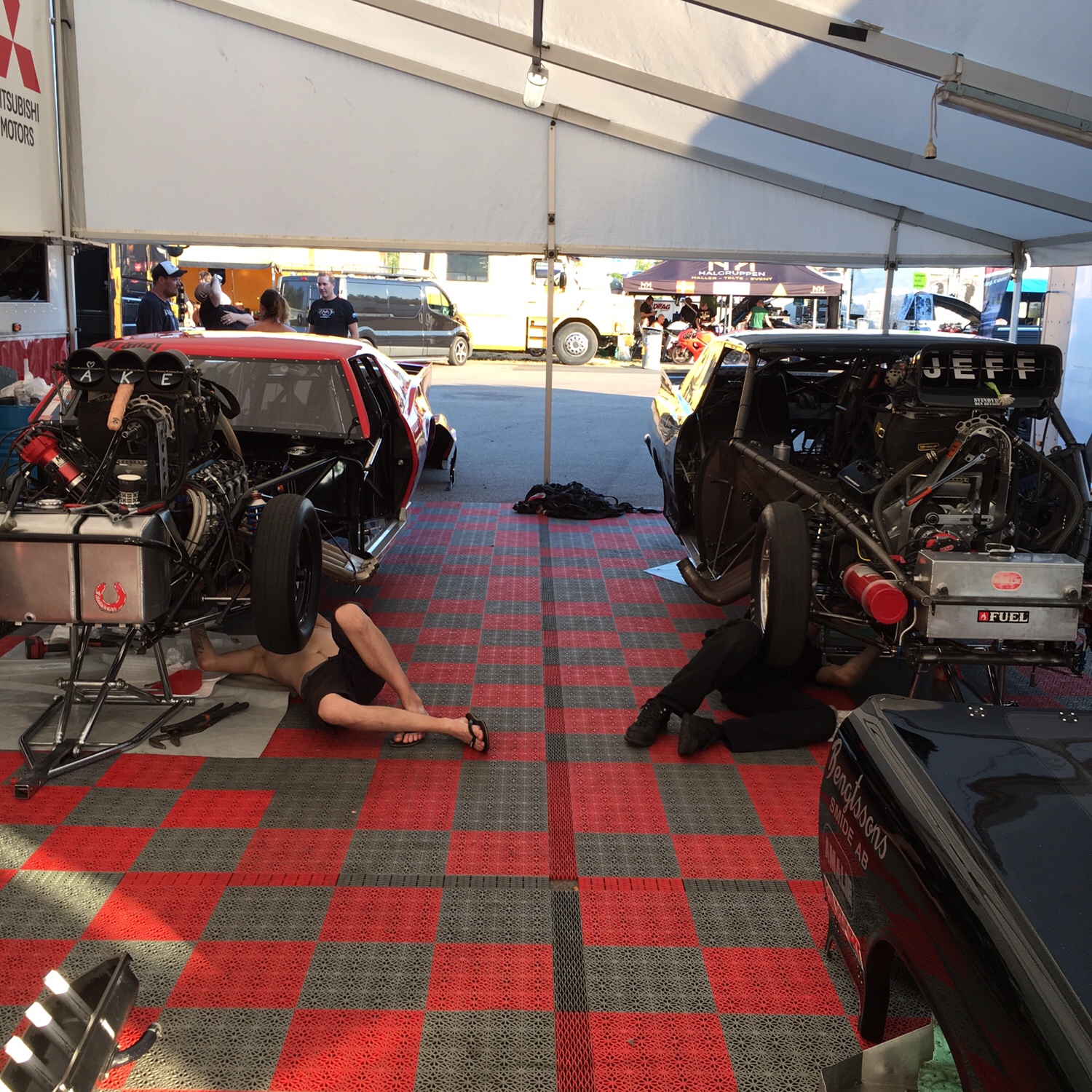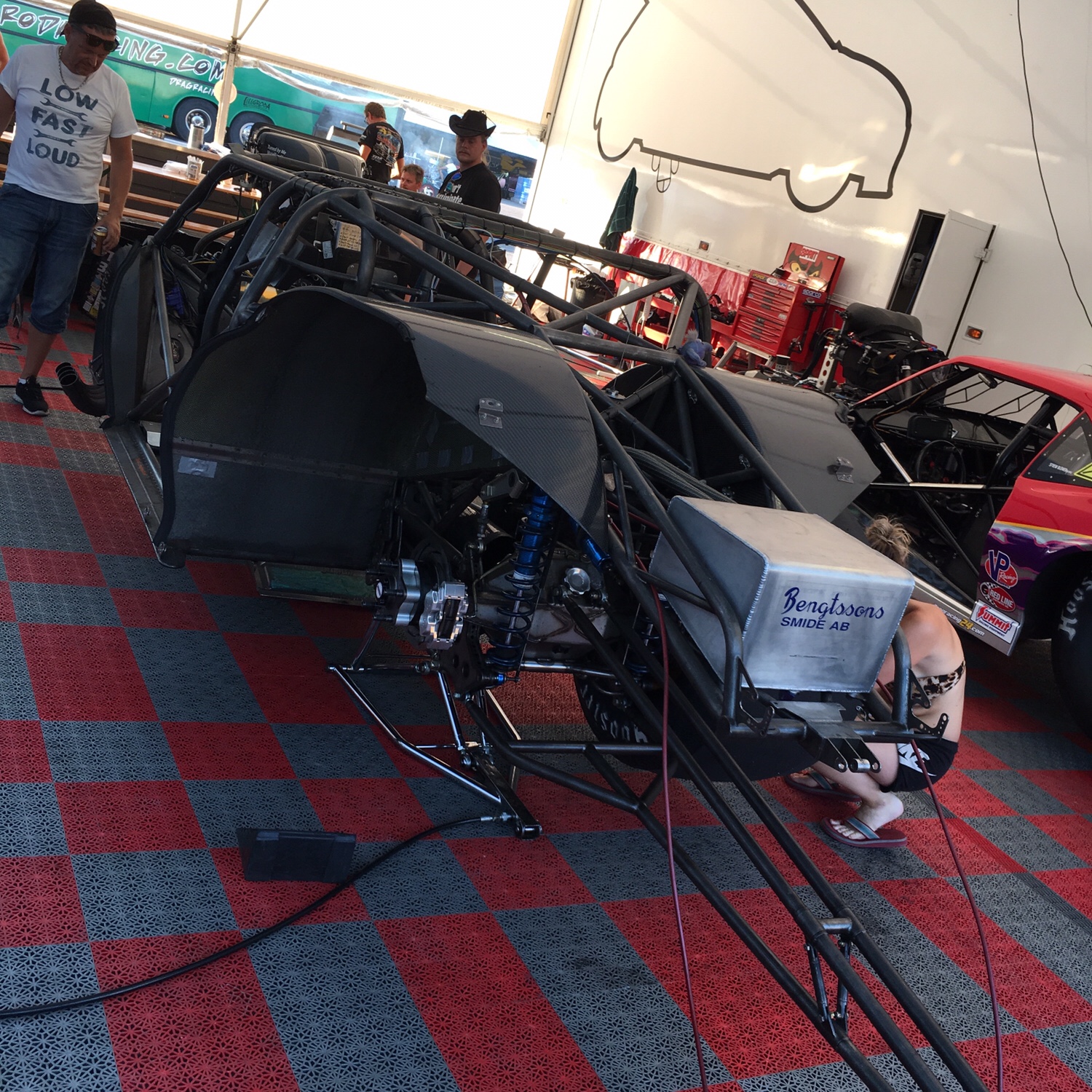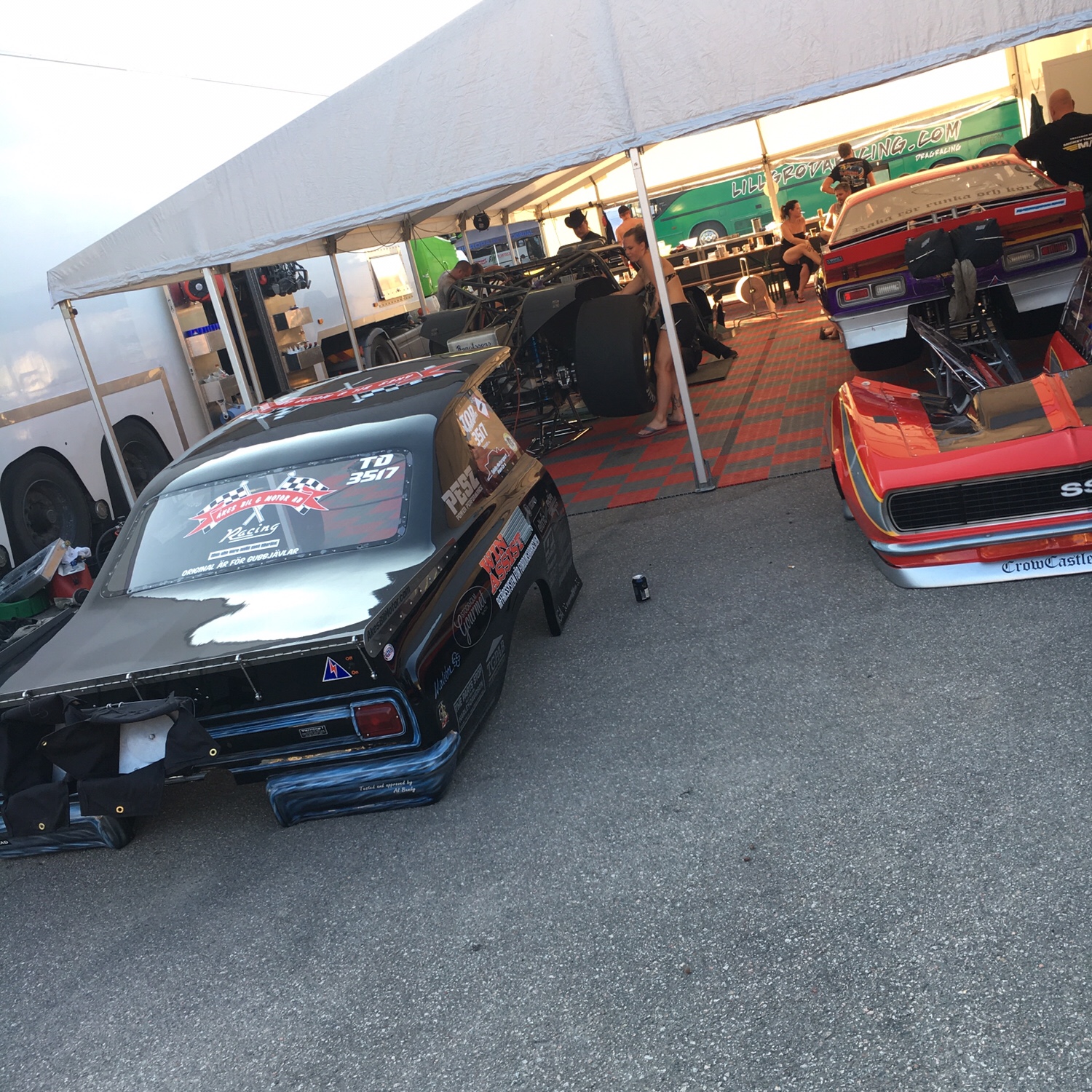 Nothing we could not fix of course, the Chevelle is soon ready for tomorrow's qualifying.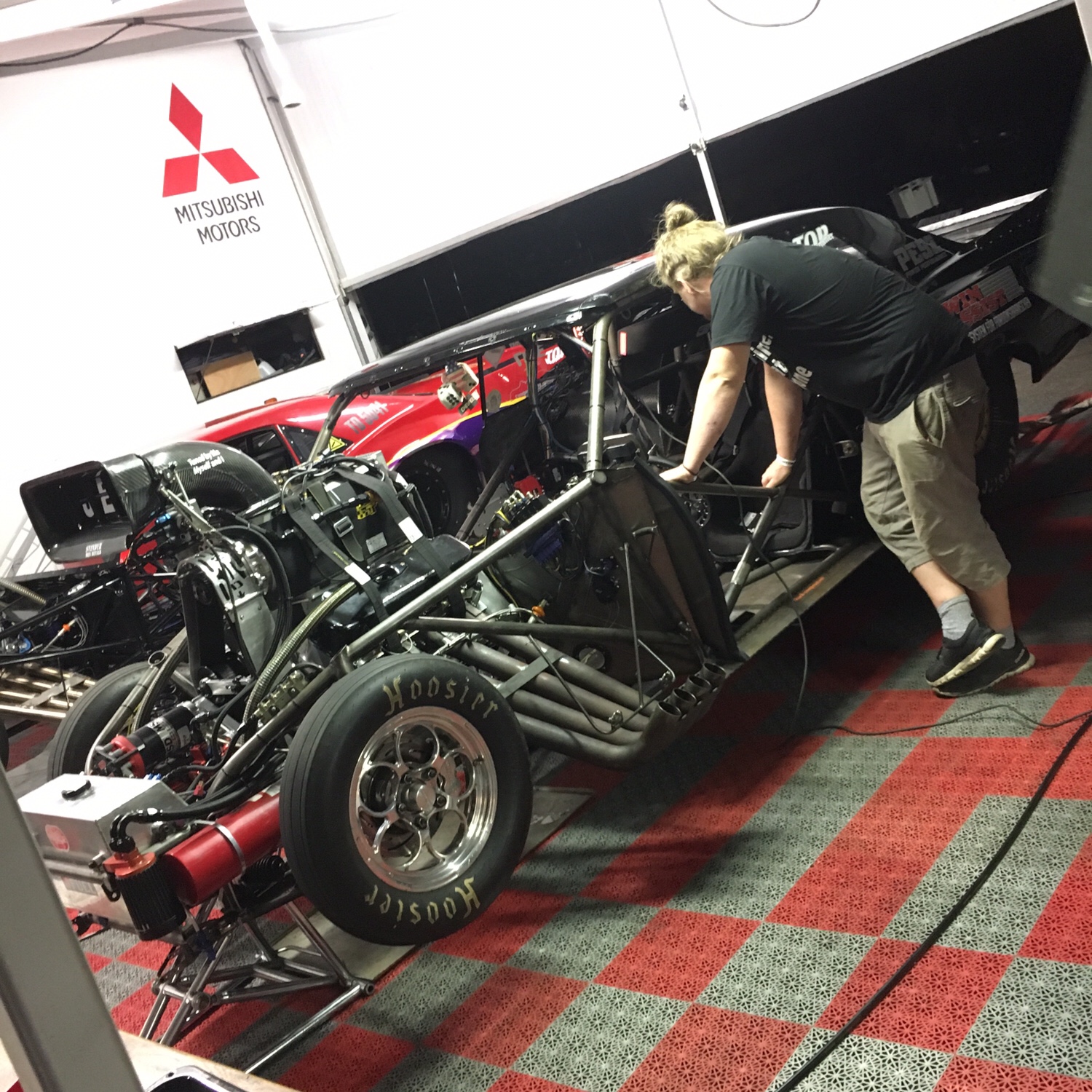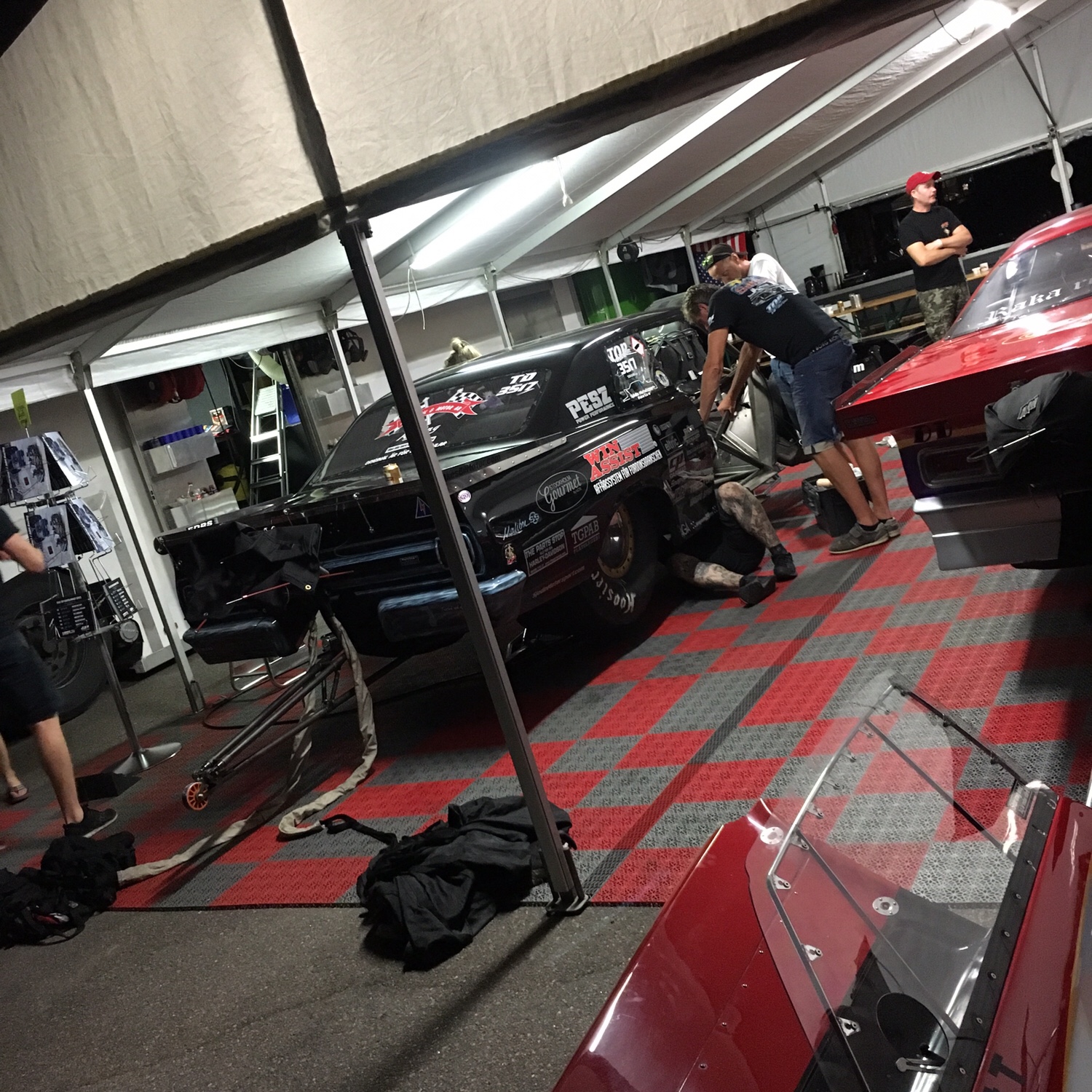 Tomorrow Saturday is a new day and it's time to step it up a bit now when I got some new data on the car, track is way better than what thought it would be, excellent work by the Trackservice Team!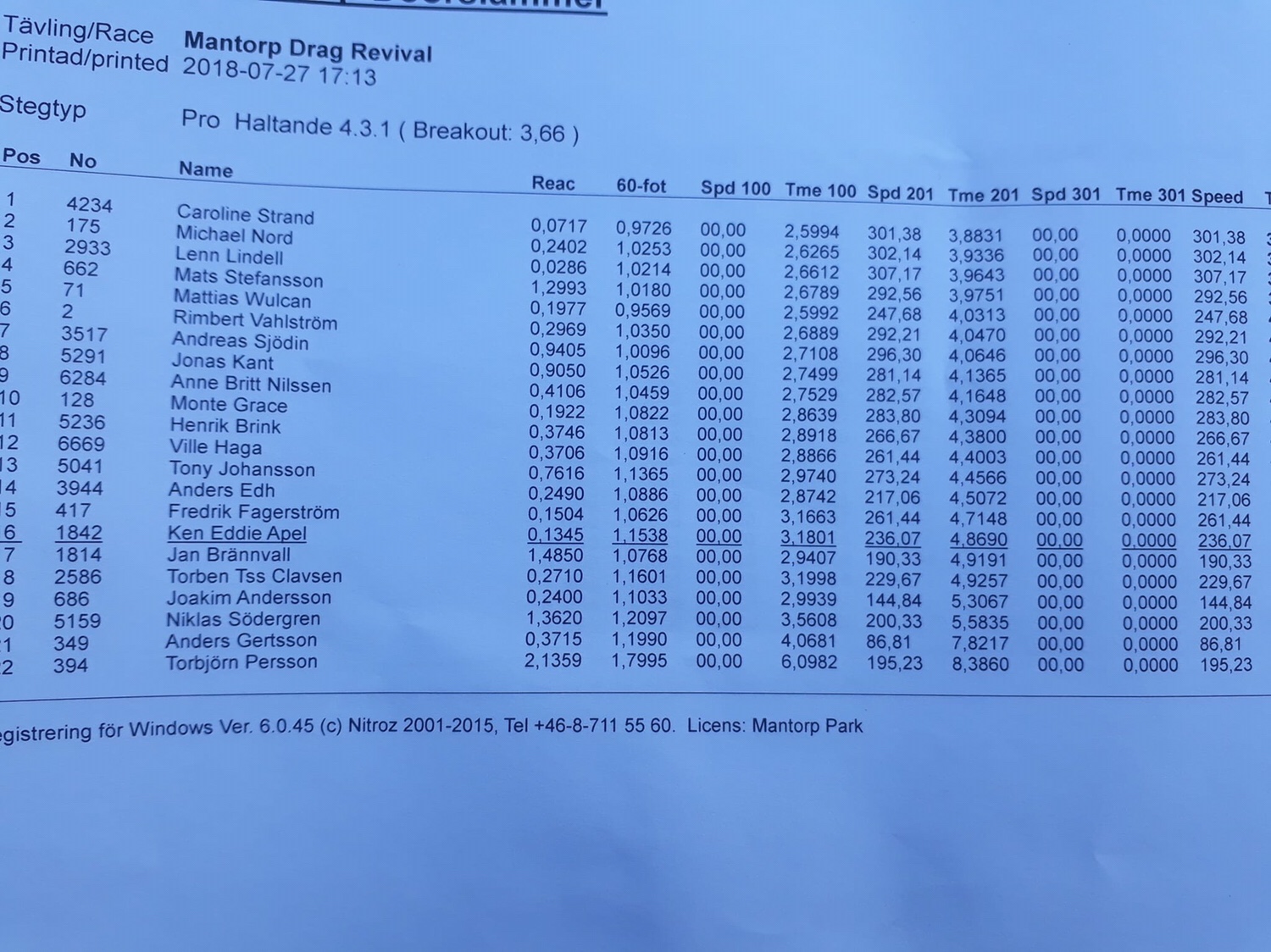 Qualifying list so far after 3 rounds.
Soon time to sleep some here at Mantorp Park, see y'all tomorrow!