Plan was to step it up a bit today after I got some data from yesterday's passes, and I did, car is still really soft but I'm trying out some new stuff so I'm taking baby steps here! 🙂
What's even more fun is that Tony Johansson / Crowcastle Racing that we share pit with and I also help tune his car made a new personal best against me with a 4.32@282km/h! =D His car is still really low on power but we are getting the numbers better and better.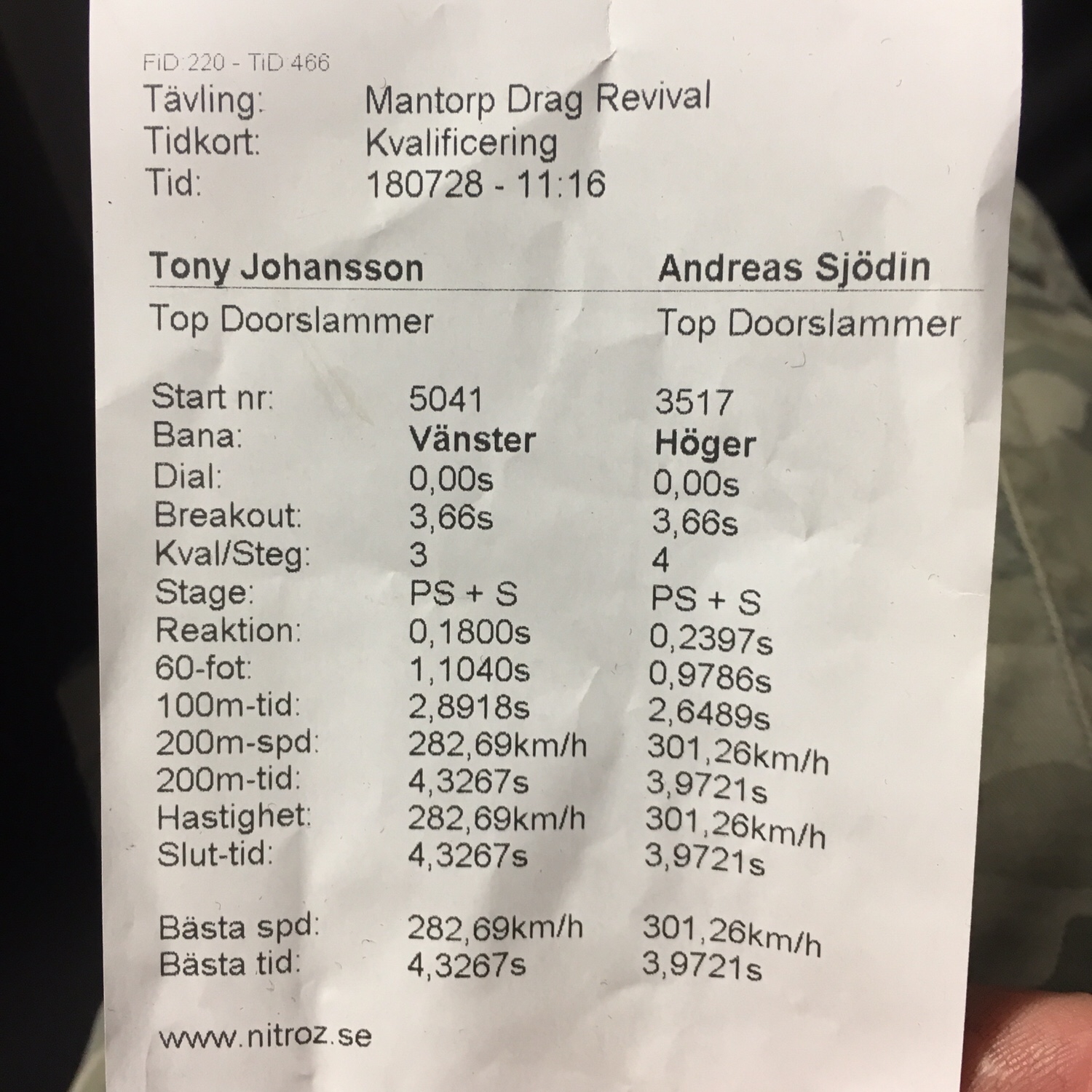 Nice 60 foot with the Chevelle, track is good and I'm gonna try to make a low 3.90 in the next round, but first a clean up after some rain…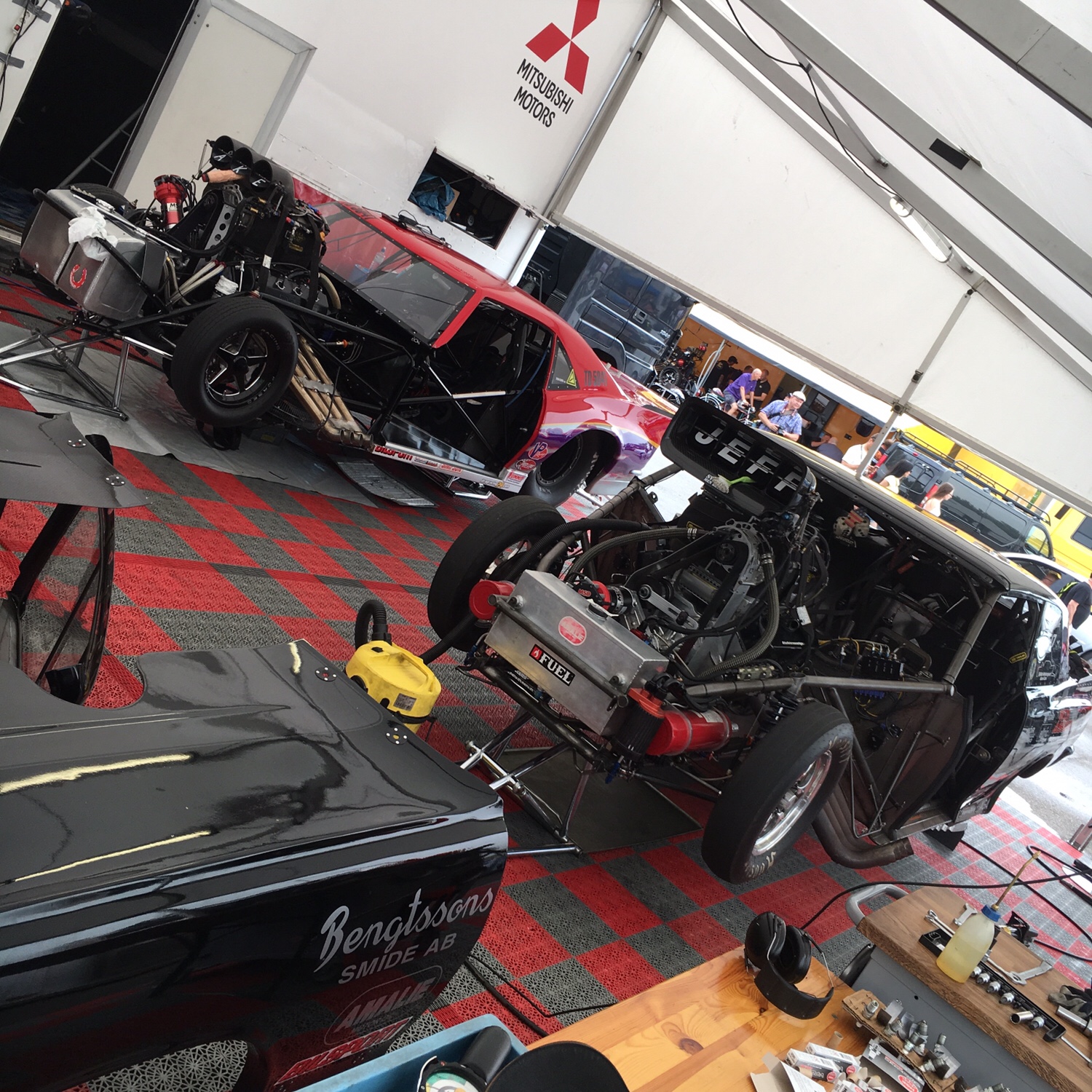 Both cars are ready for qualifying round 5 as soon the track is ready again!