But what a close race! I was 0.068 and Victor 0.043 on the three, and I was 4.158@290km/h and Victor 4.164@297km/h on the finish line! 😀
We did put on a good show for sure! Tricky track like I said yesterday car feels totally dead down the track a boring brown Volvo station wagon with an automatic trans that makes 4.14@290km/h in 201 meters 1/8 mile!…. I did steer the car all way down the track so it was loose, I might have been able to add some power but I'm pretty sure I would have spun the tires instead….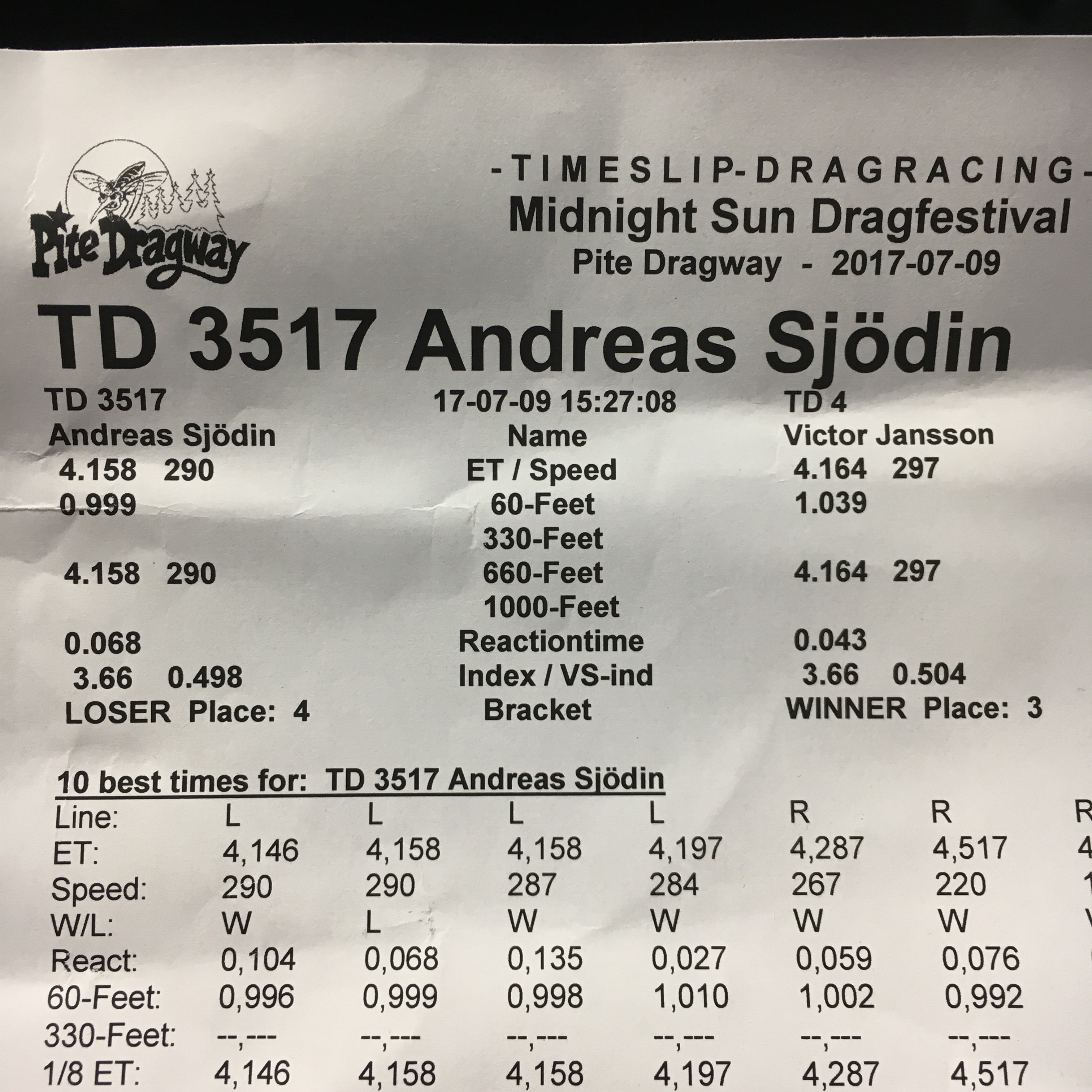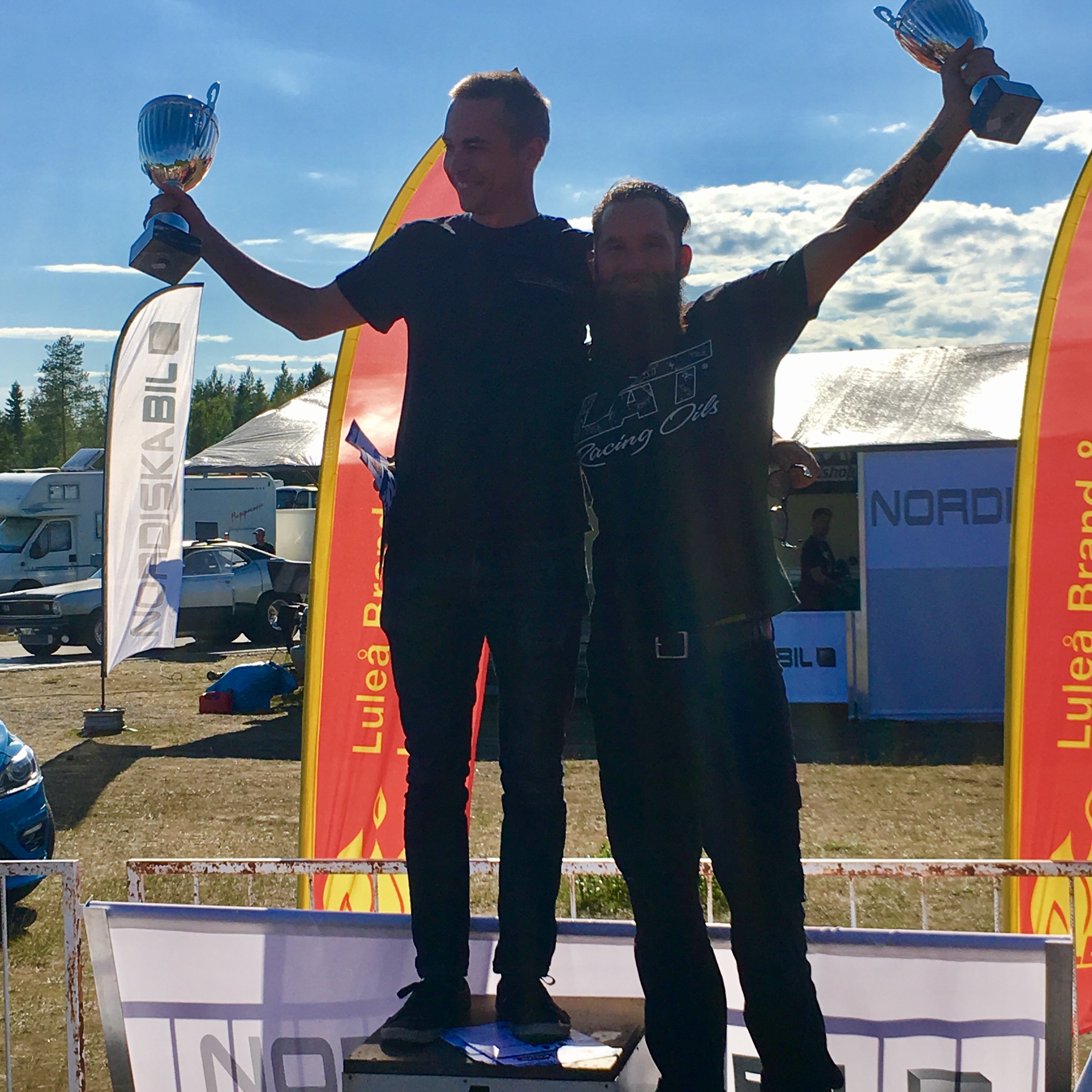 Congrats to the Victera Racing team!
She still looks good! 🙂