It's Saturday, the weather is good and we will go out on the first and only elimination round today around 12:00 I guess.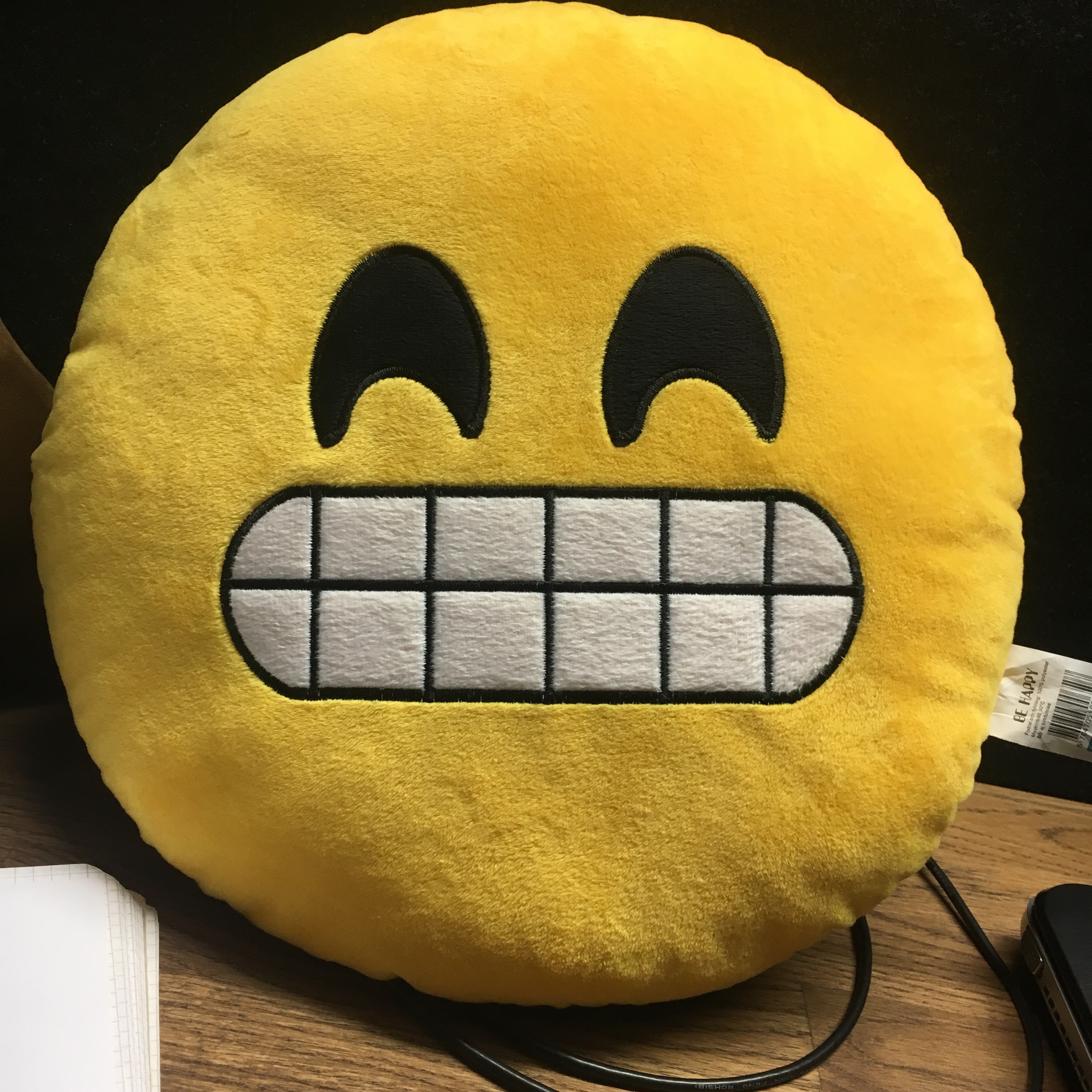 Let's put in a safe but fast tune in the car!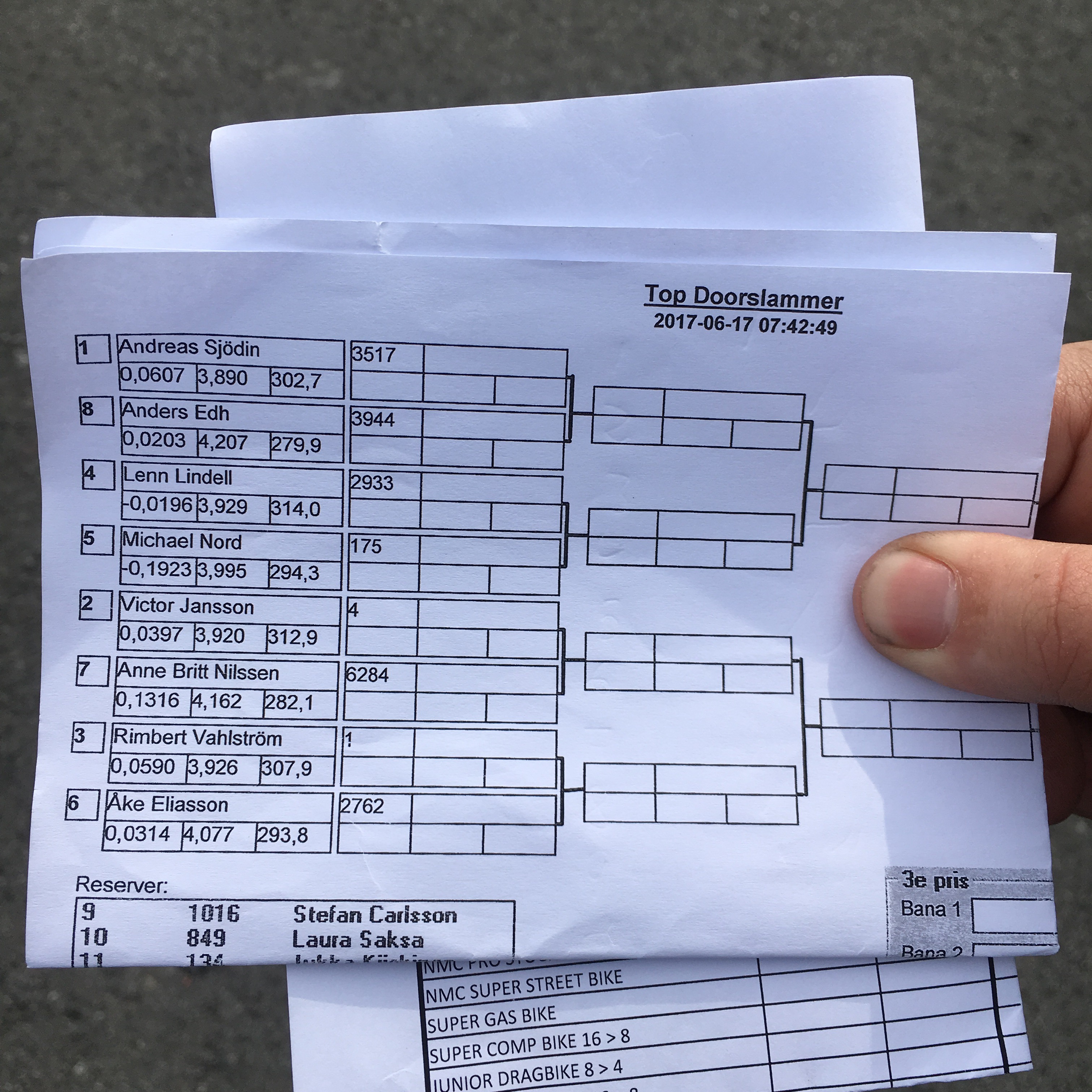 We are facing Anders Edh in the first round, the only real car in the class except for us! He runs a Chevrolet body style and a Chevrolet motor! 🙂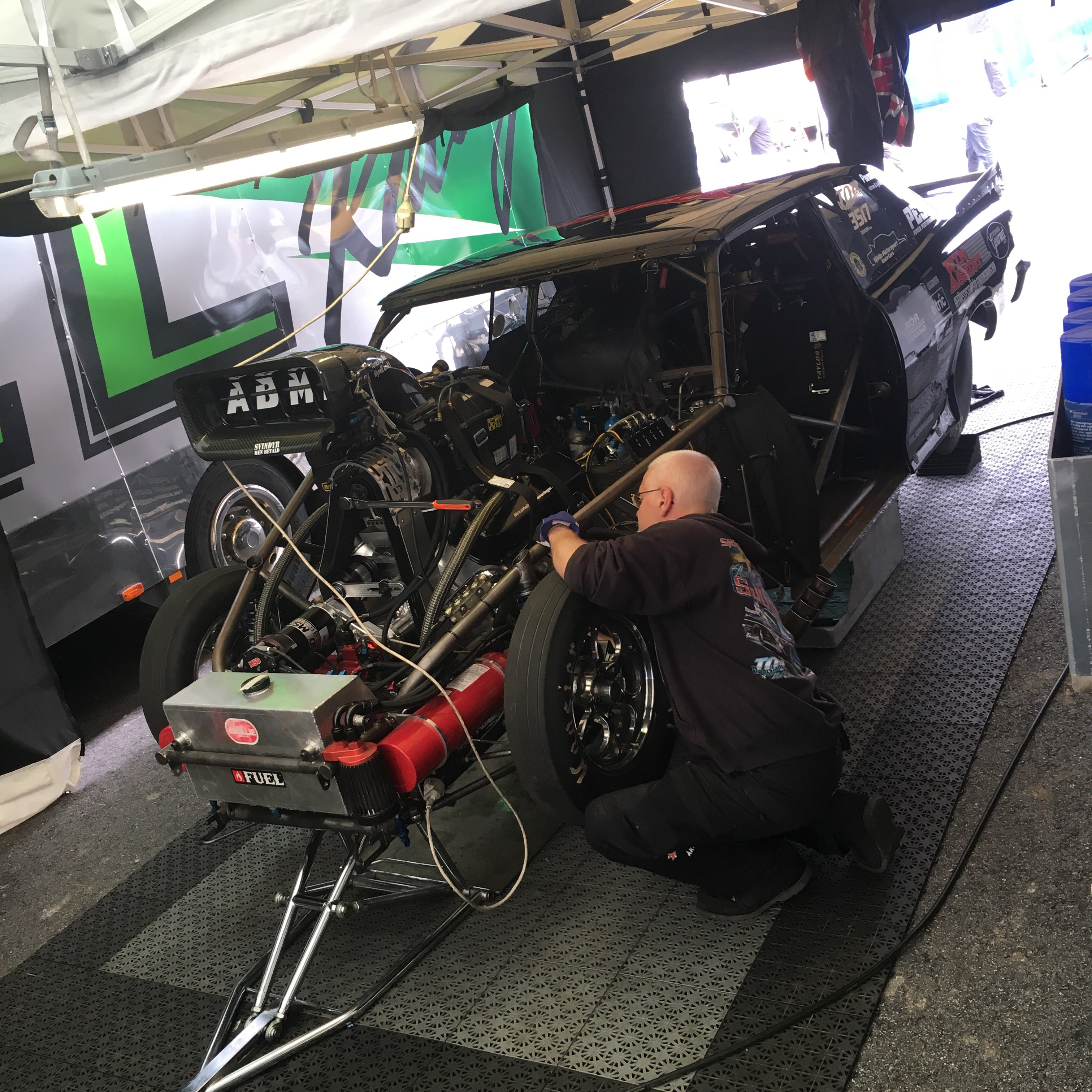 She's ready to make a pass!