I said this will be a kick butt weekend and it so far it turned out like that! 😀
Repeat is good and we did improve some to half track and also made a new personal best with a 3.8902 compared to yesterday's 3.8978, not much but always something! 😉
Same tune I got in Q3 earlier today when I went up in smoke directly in the line, but now they didn't made a clean up just before us…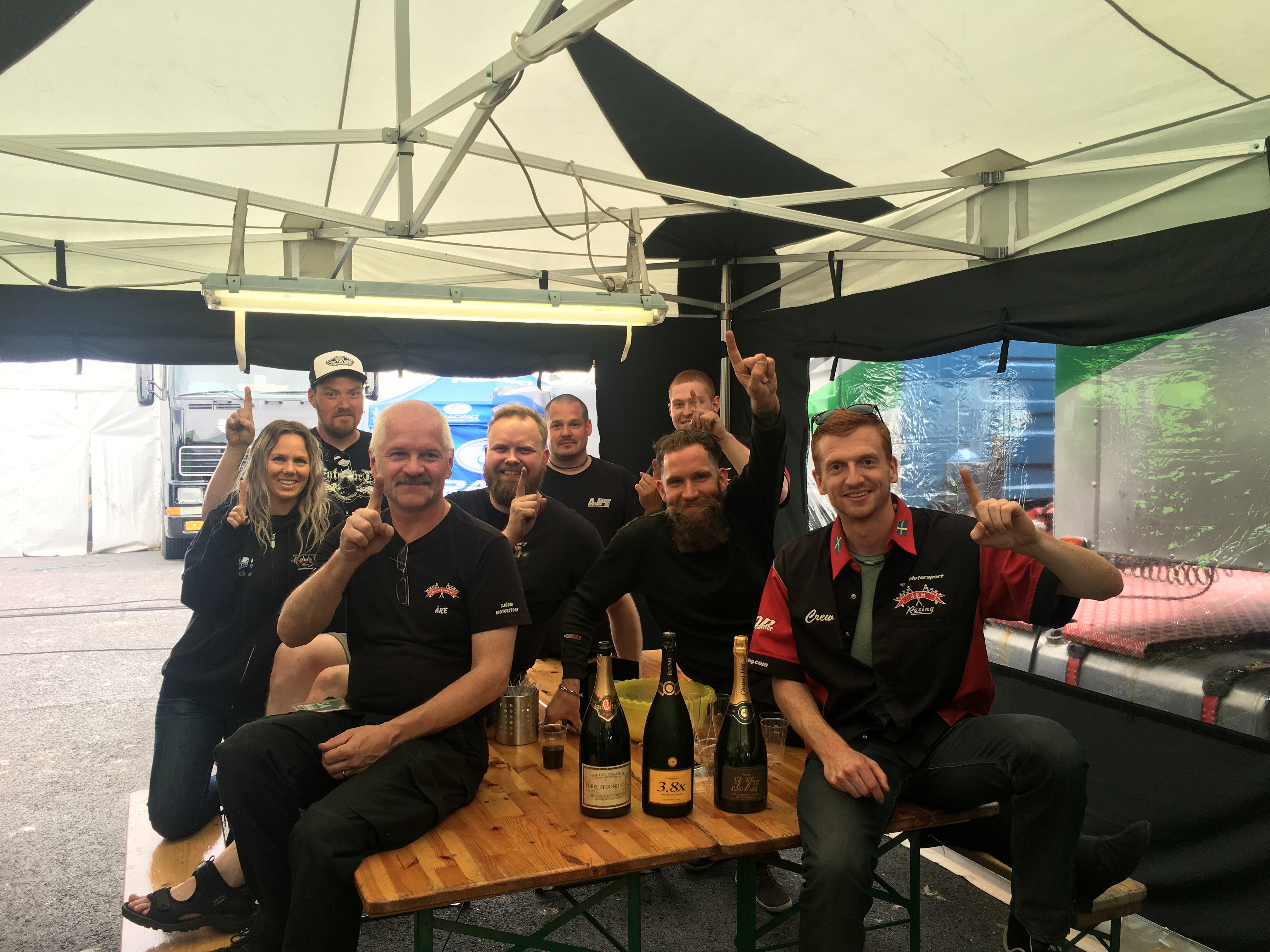 We did keep the number one qualifying position to the end, that's the second event in a row! The people in this picture makes an awesome team! That's for sure!!!!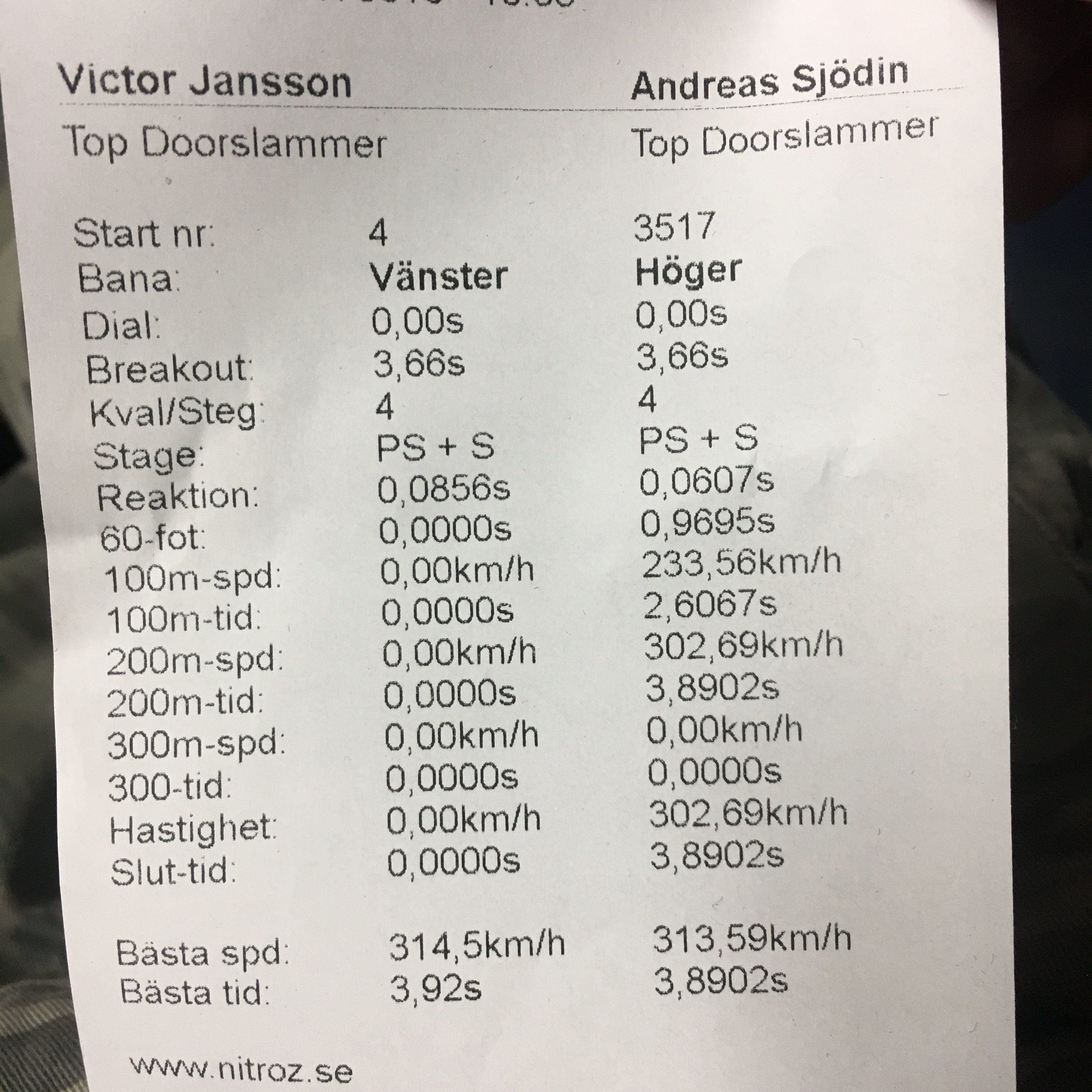 But… it's always a but…. The driver of the car did know he was off the throttle a bit early… but when he (me)…. 😉 Did look at the graph after the pass he did realize he was totally off the throttle and chutes full out already at 3.77 seconds…. Haha, this time the tuner blames the driver! I am two persons in the same body! 😉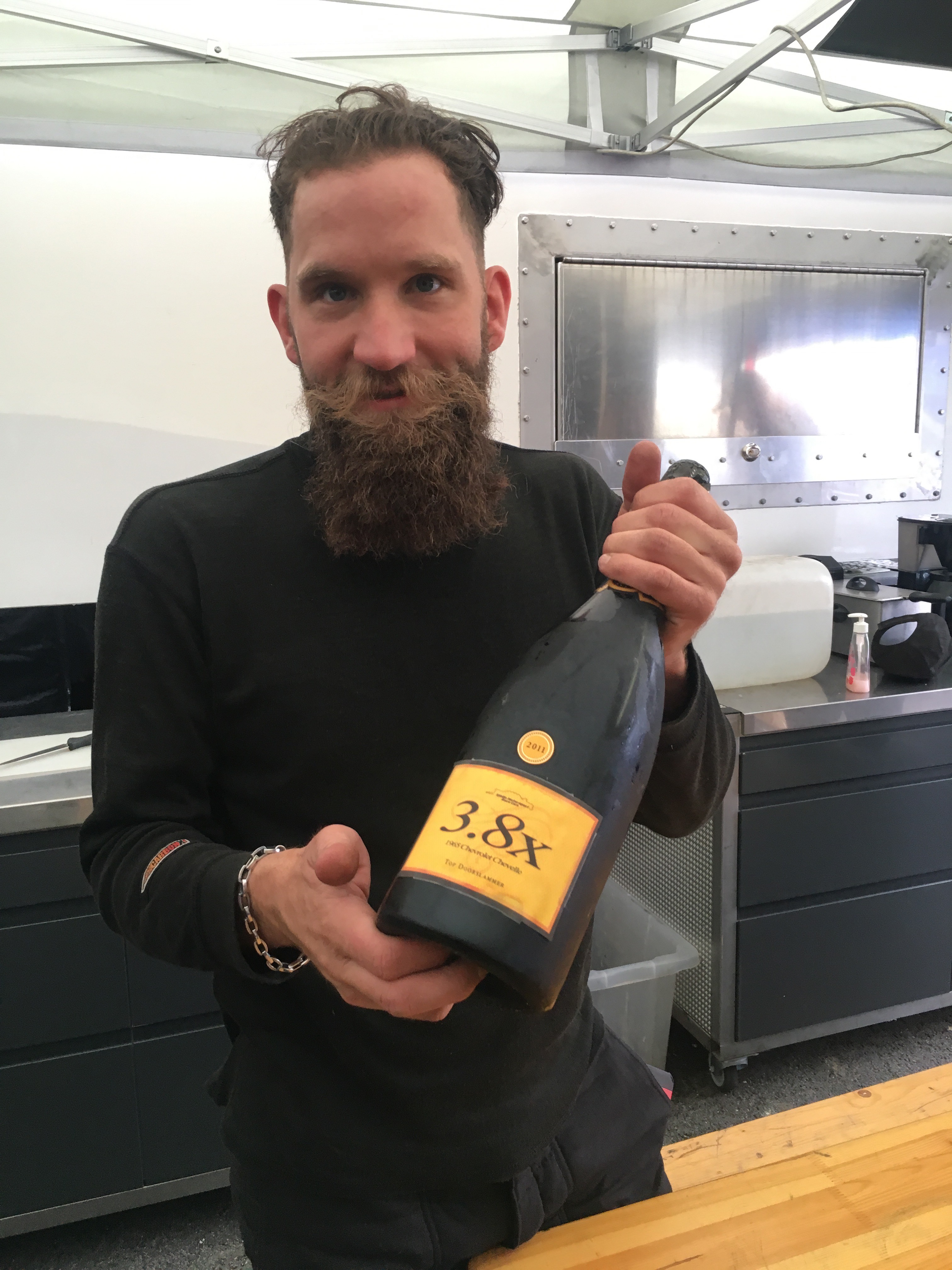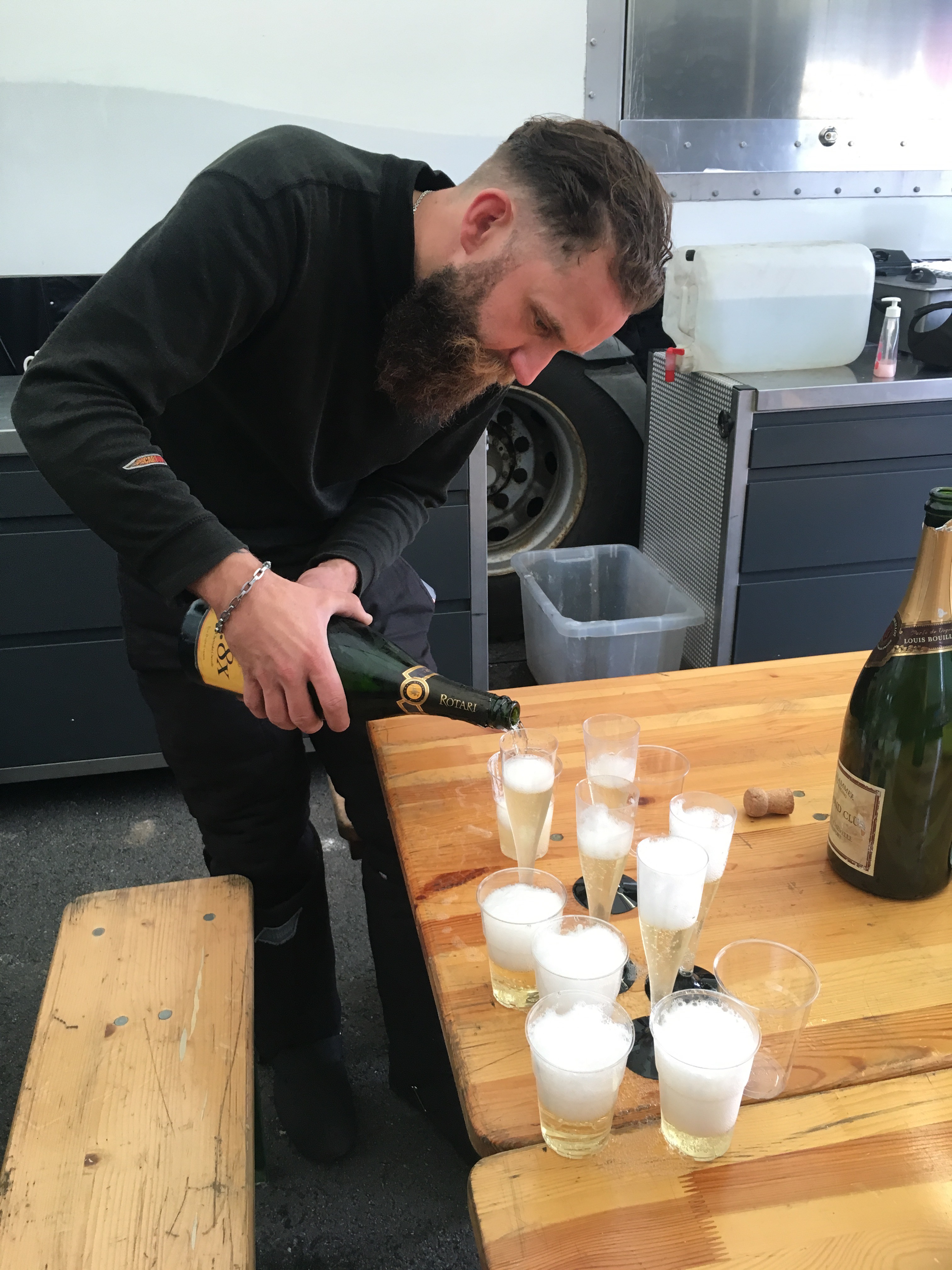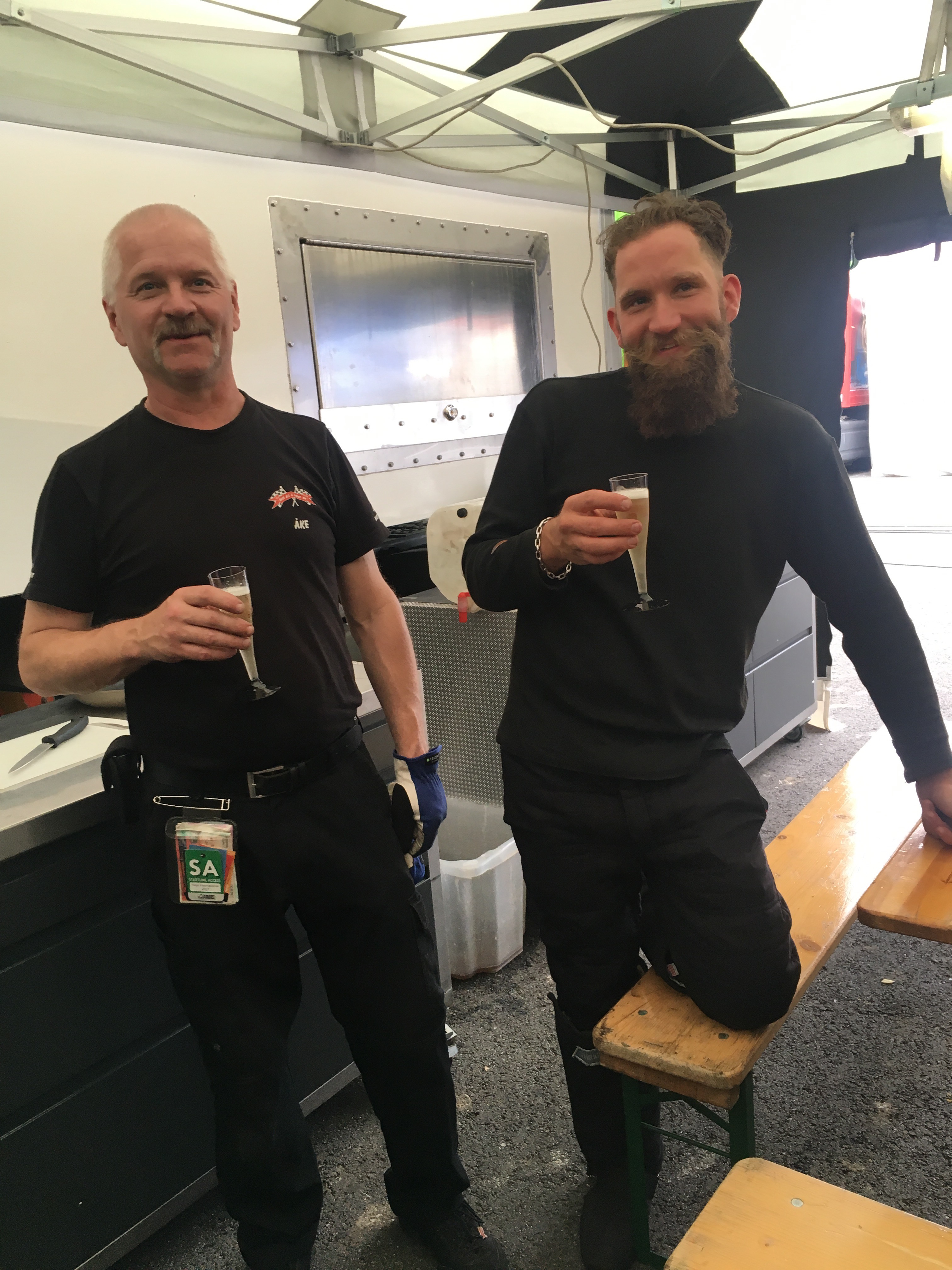 We never opened the champagne yesterday but it felt like it was time to do it today after making our second 3.8X pass! 😀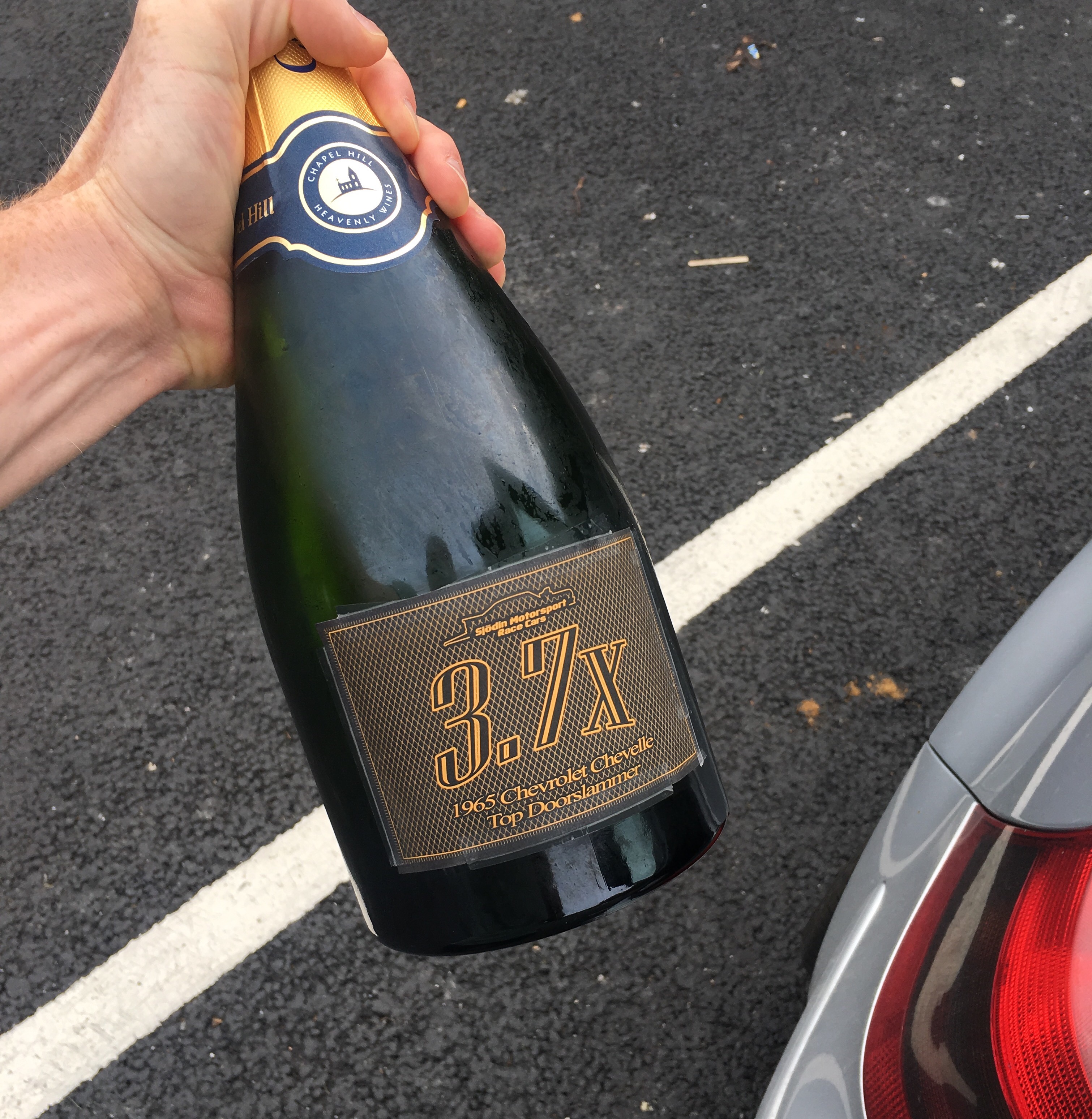 But of course Marcus did bring a new one for the next goal… Time to step it up a bit! 🙂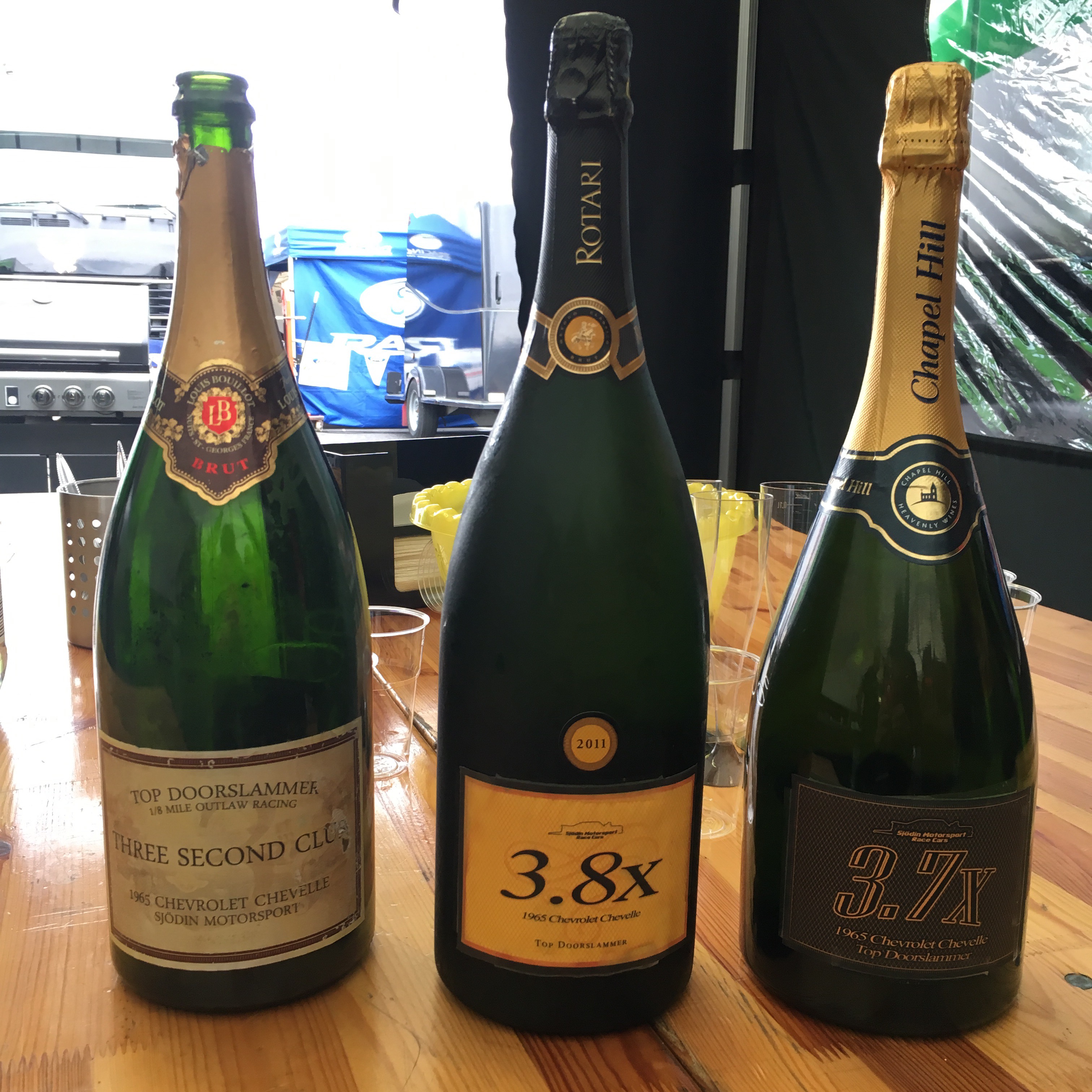 I'm lucky to have my cousin Marcus that helps me out all he can!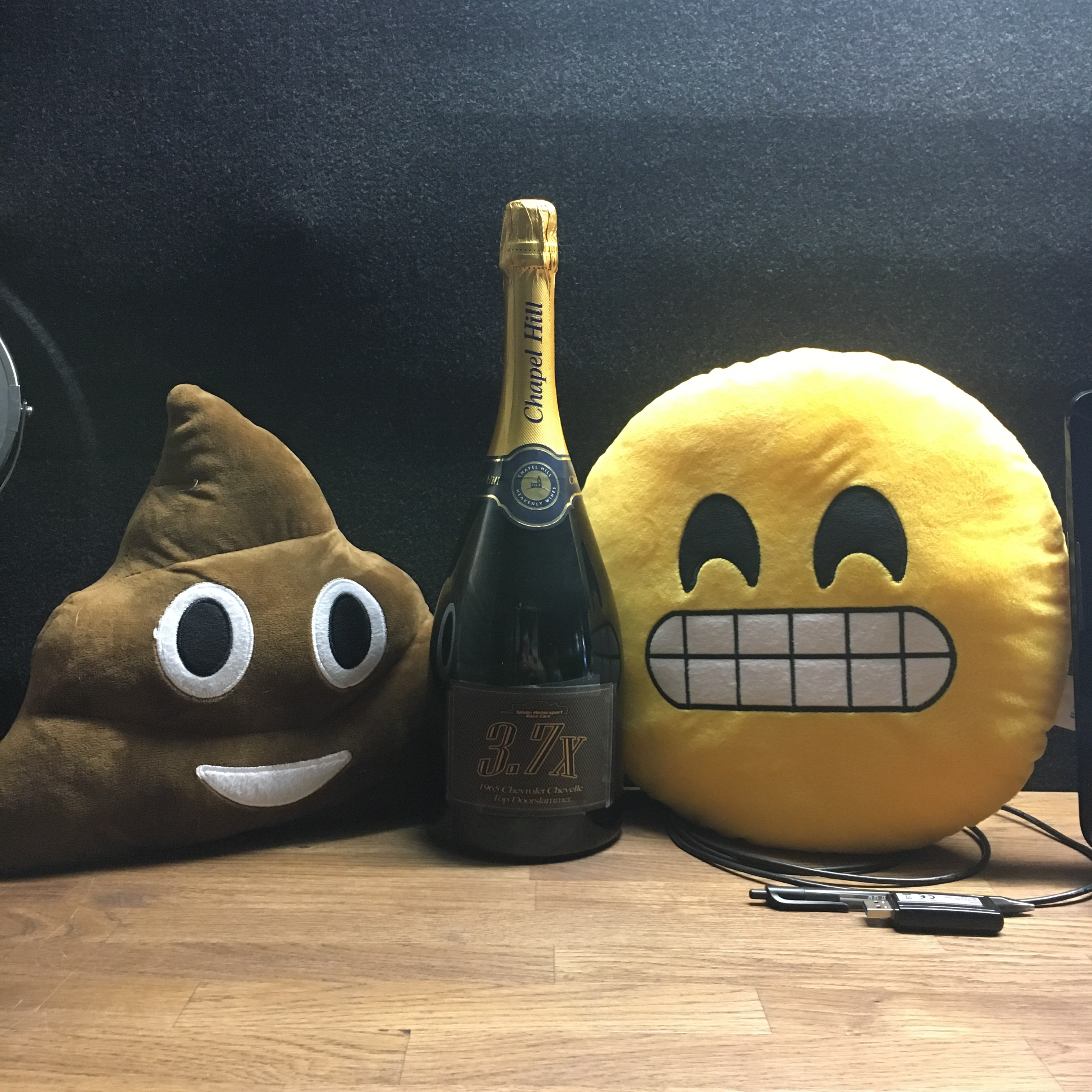 He even got me two new friends, one bad tune poop and one good tune smiley!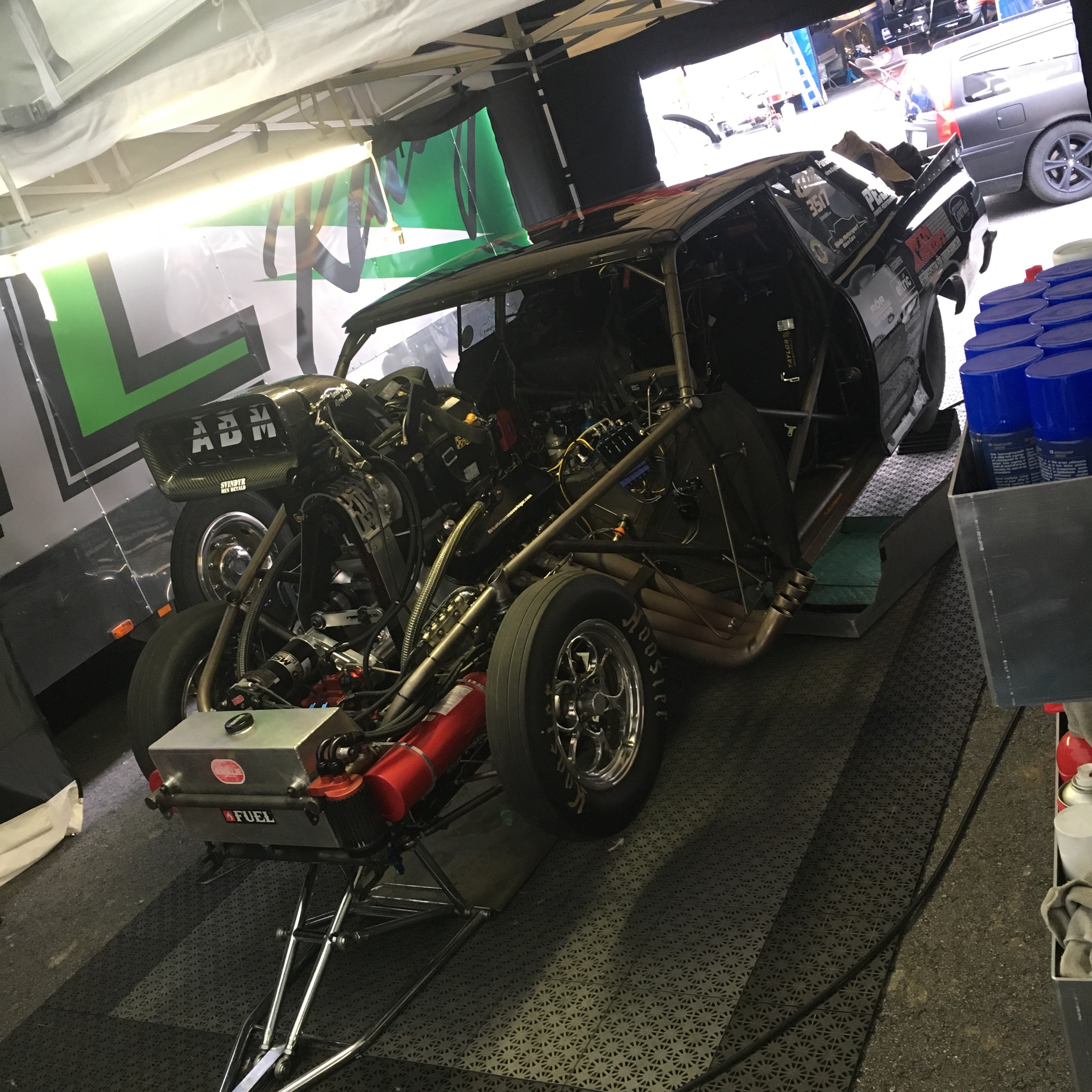 She is serviced and ready for tomorrow's first elimination round.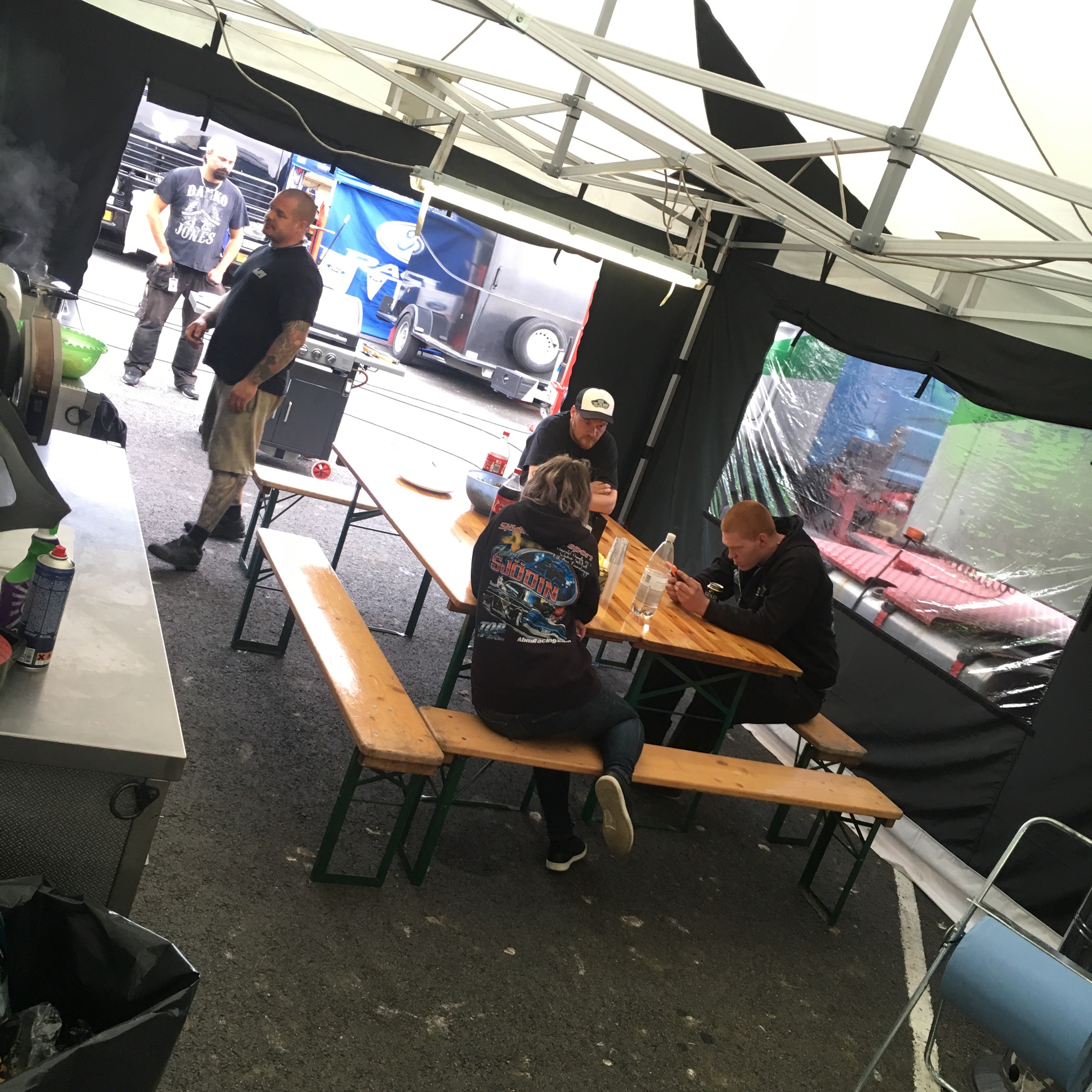 Dinner time! 🙂