Car went way better than what I expected, needed to do some driving but no problems (there is a steering wheel in the car) 😀 But then i spun the tires and hit a shake at the 330 mark 2.8 out, the place were it always is a problem here at this track… but still pretty good with a 4.41s when I was totally off the throttle at 3.1! 🙂
But now I got a graph to read so now I just need to get by that spot, time for some thinking.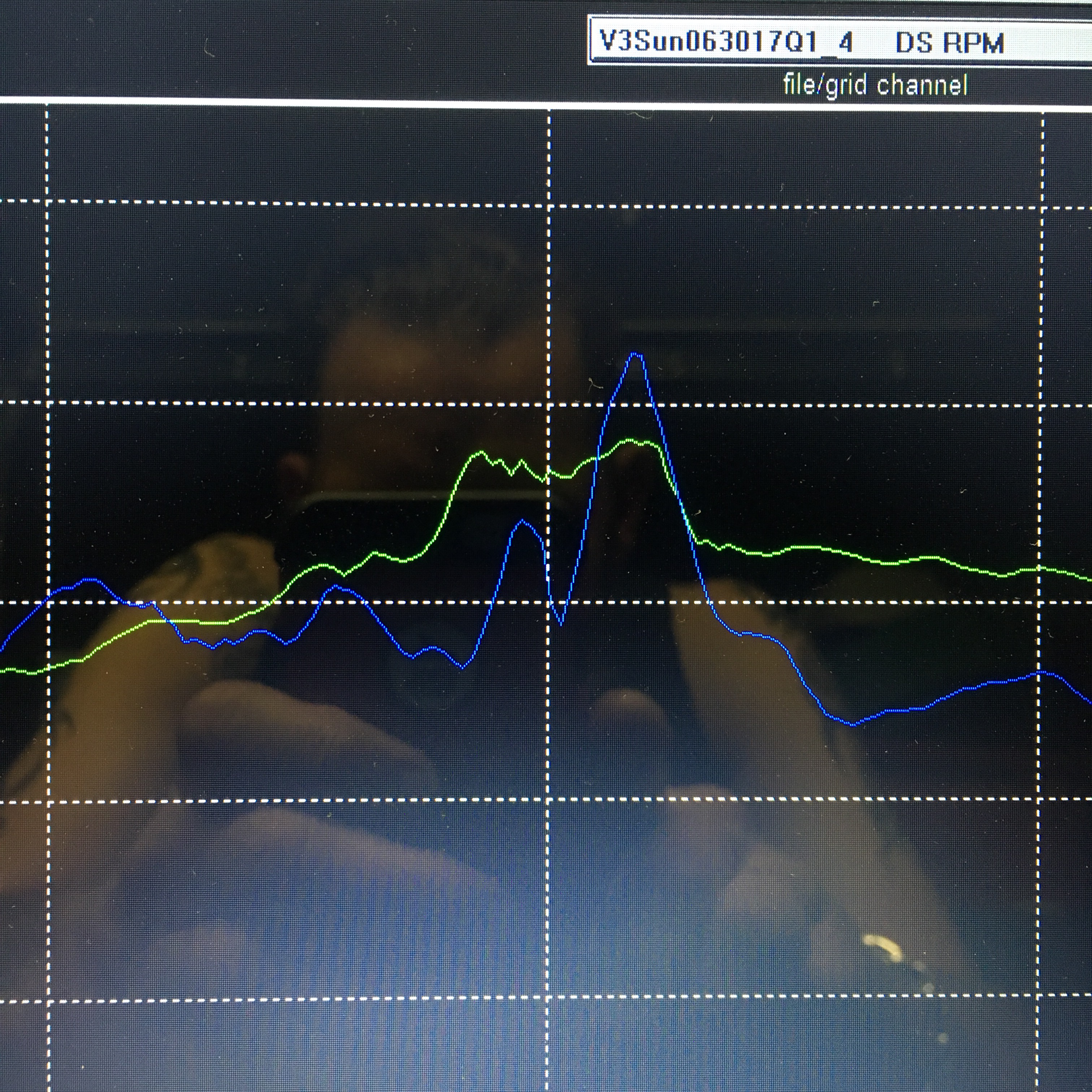 Green is the wheel speed and the blue is the lateral g-meter…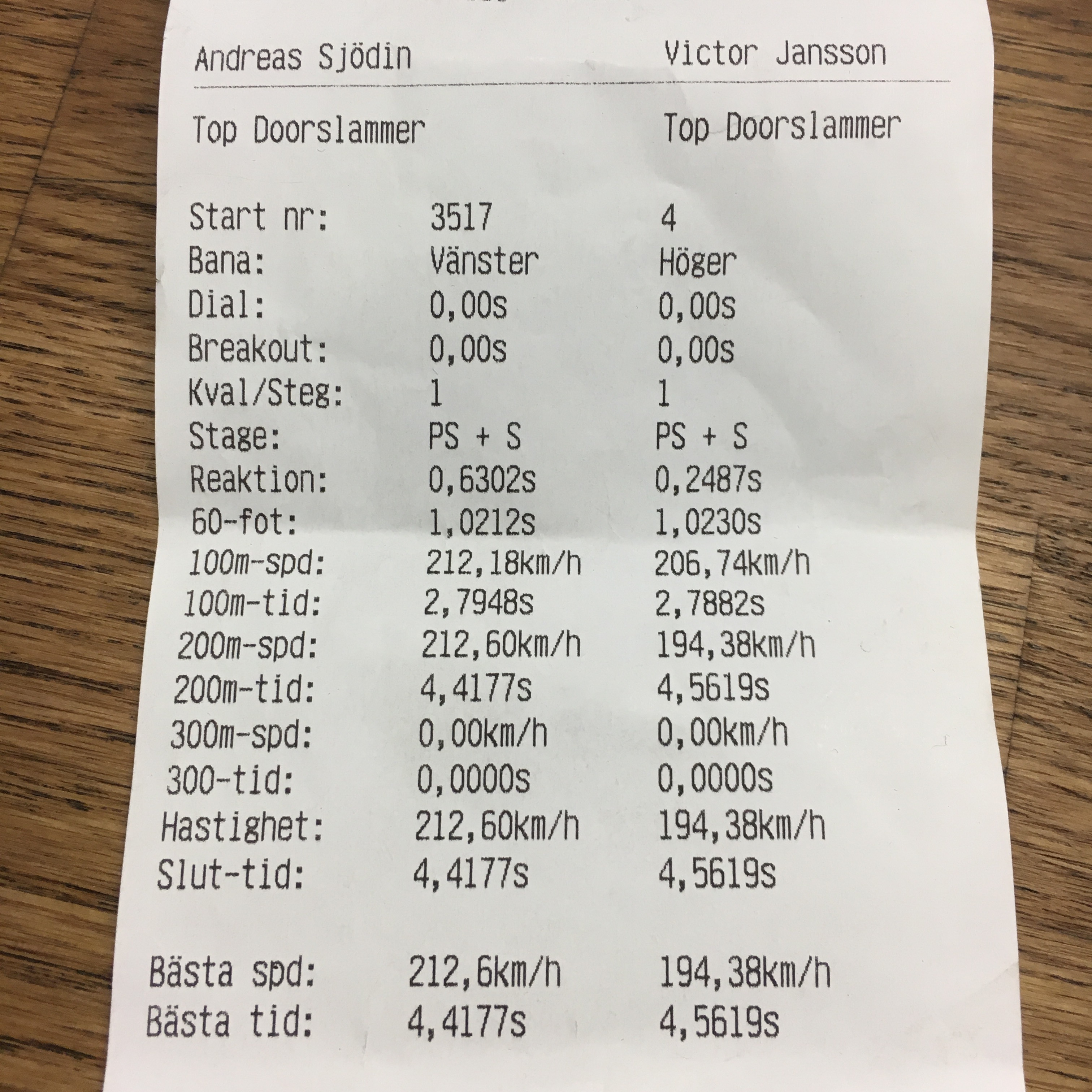 Pretty good 60ft to be here on a track they haven been racing on the last year.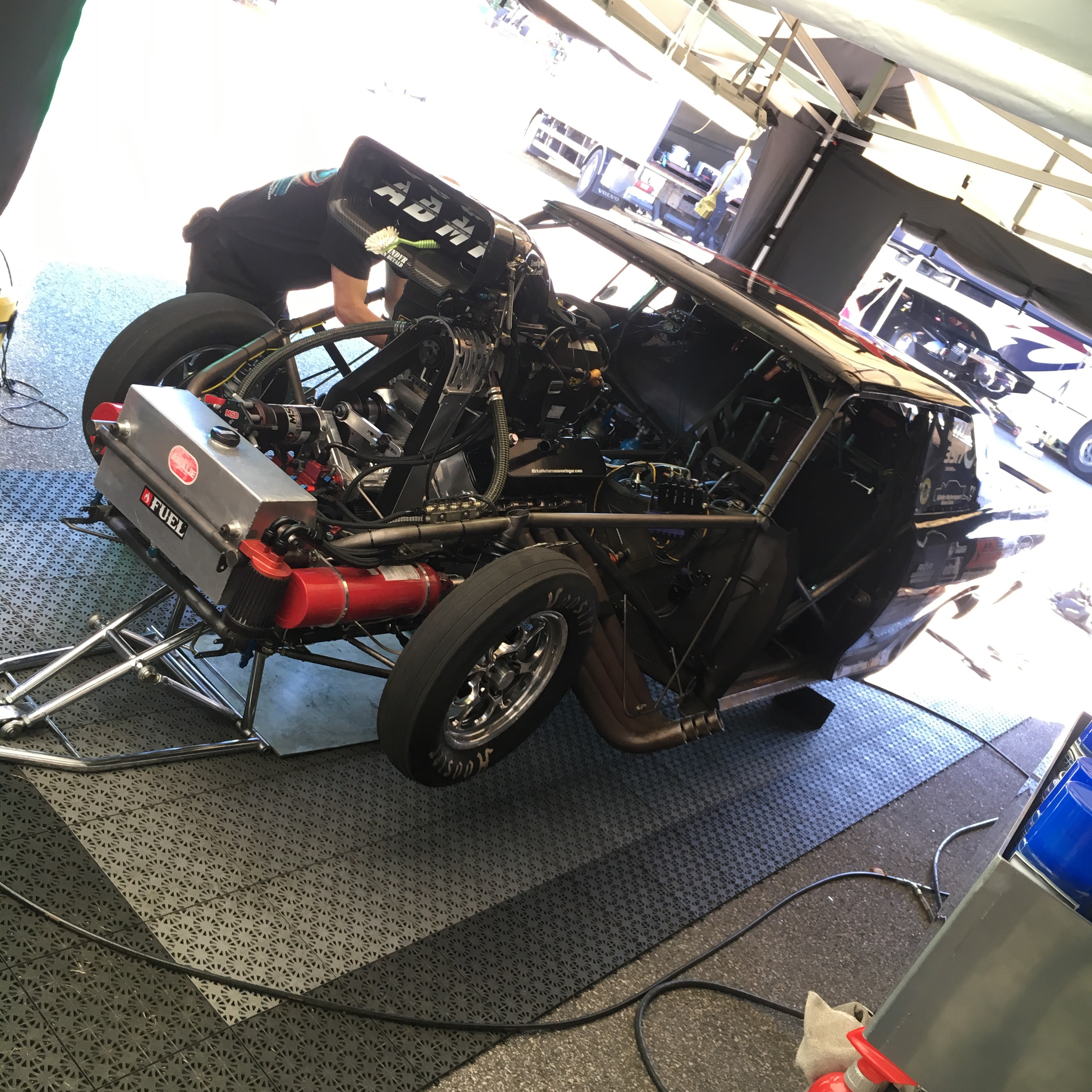 Soon ready again!