Before the Q3 pass I said "lets go from the bottom to the top of that list! 🙂 This tune should make us a really low 4 second or really high 3 second round! Car was lame and soft and low on all the numbers down the track and I was totally wrong with the tune cuz we ended up with a 3.9059@309.54km/h (192.33mph) in the first full pass for the season after just a test 60ft!
But…. of course there is a but, We got some parts problem… and need to contact the manufacturer to see what they have to say about it, so the weekend is already over here for us cuz I don't wanna continue to use the motor and hurt more parts…
Next race will be a looong waiting for number 2 in the series at Tierp Arena, can tell you it really sucks to sit as number one qualifier with 0.12 seconds to number two and we have to give up…. 🙁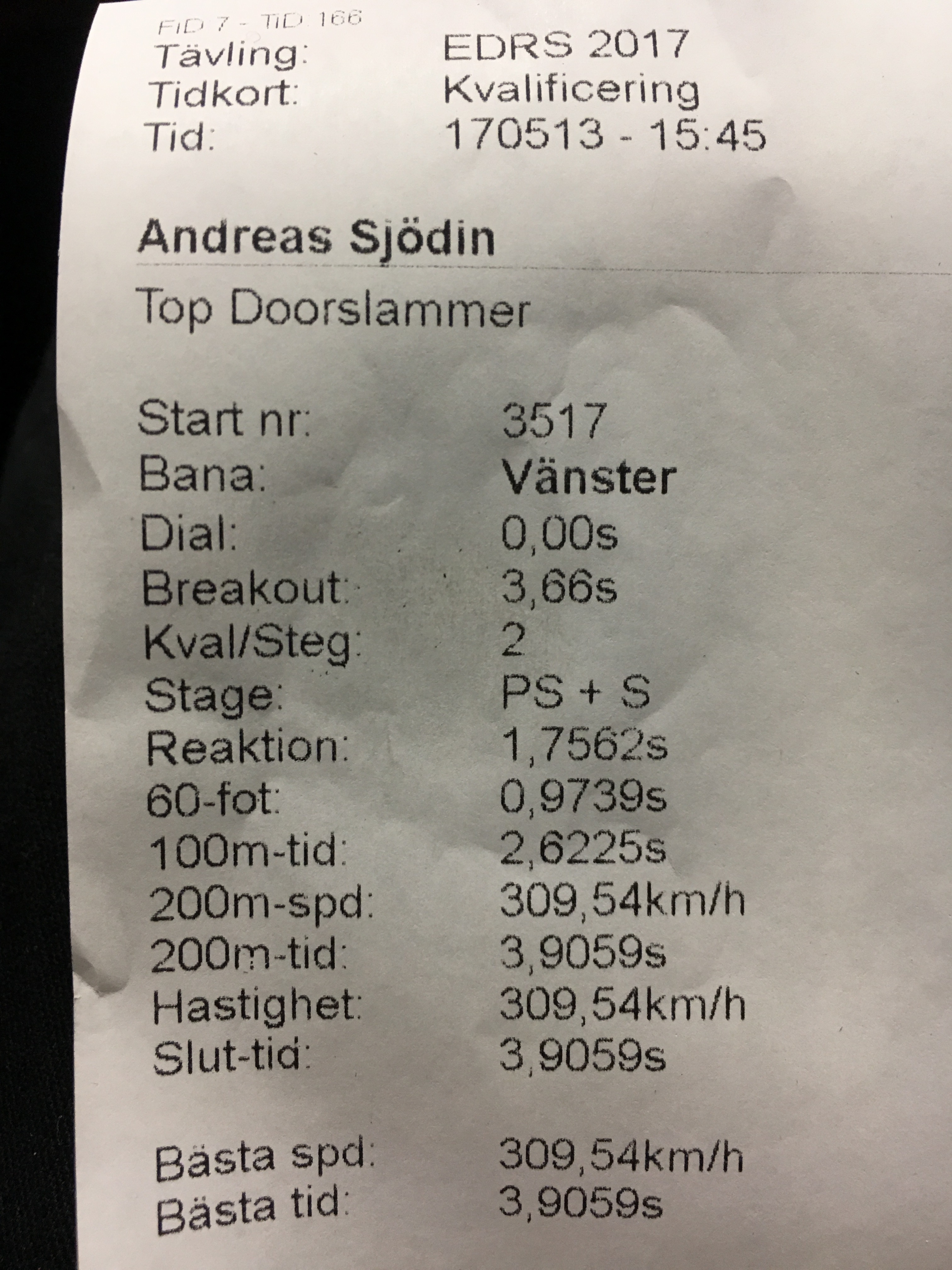 Low numbers all the way but ended up good, it will be fast cuz I still got a lot in it to show the people! 😉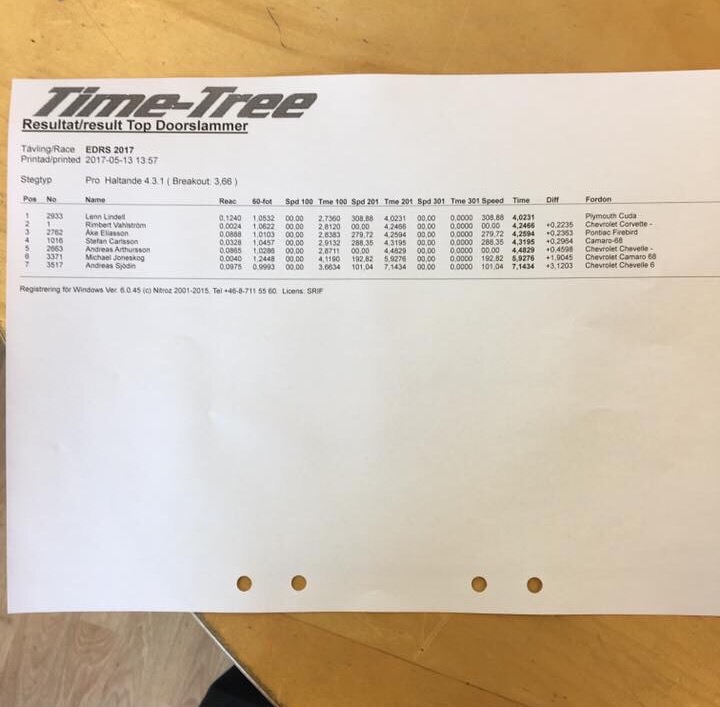 It did look like this.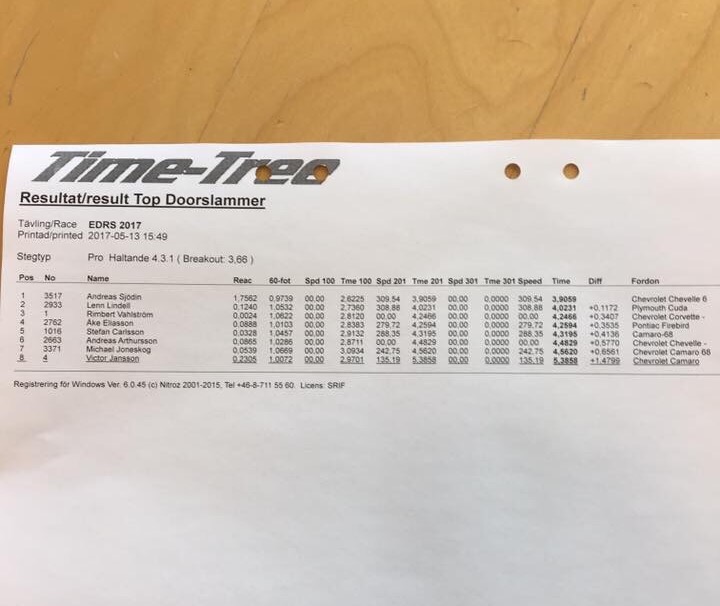 But I did the job right and put in a good tune!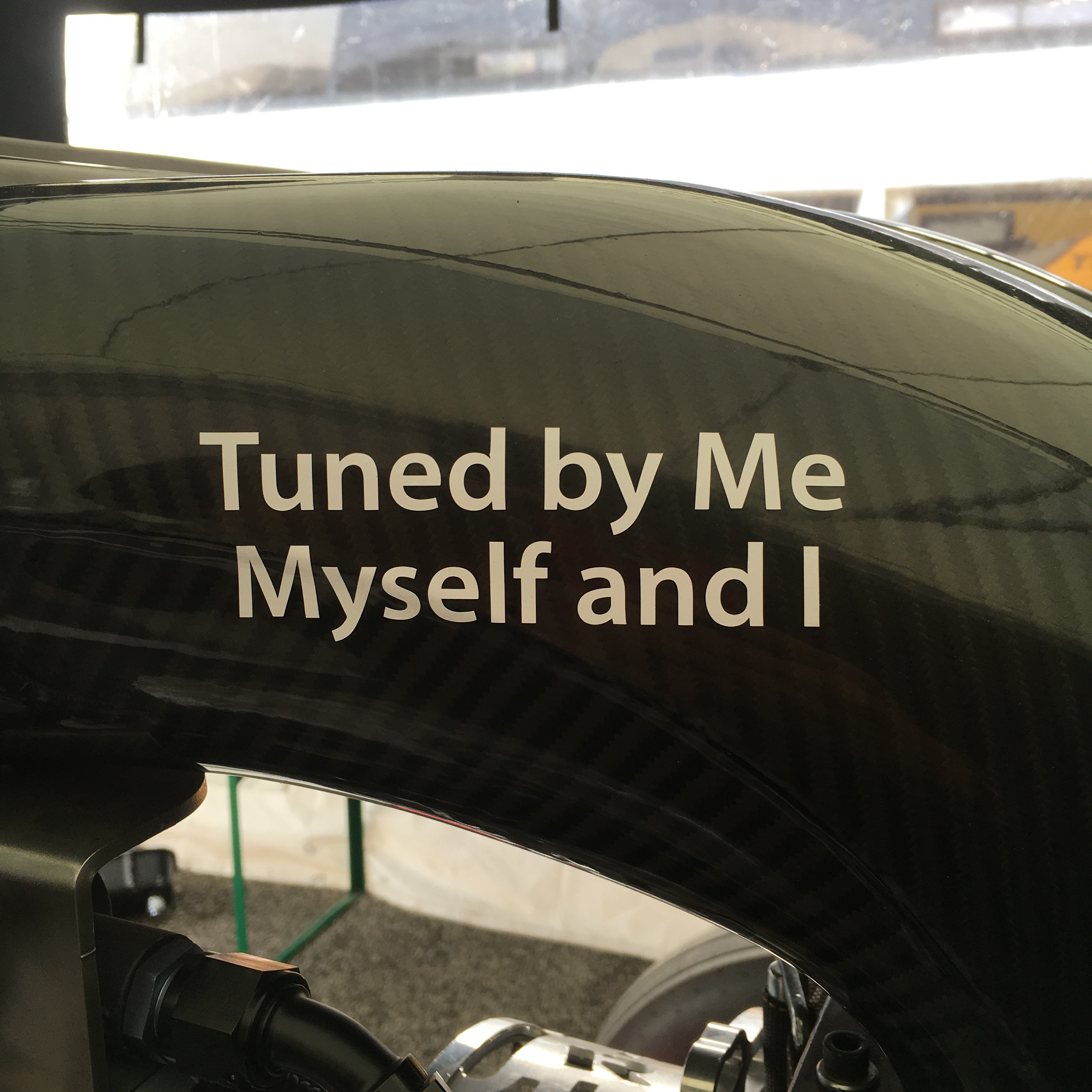 I just love small annoying stickers! 😀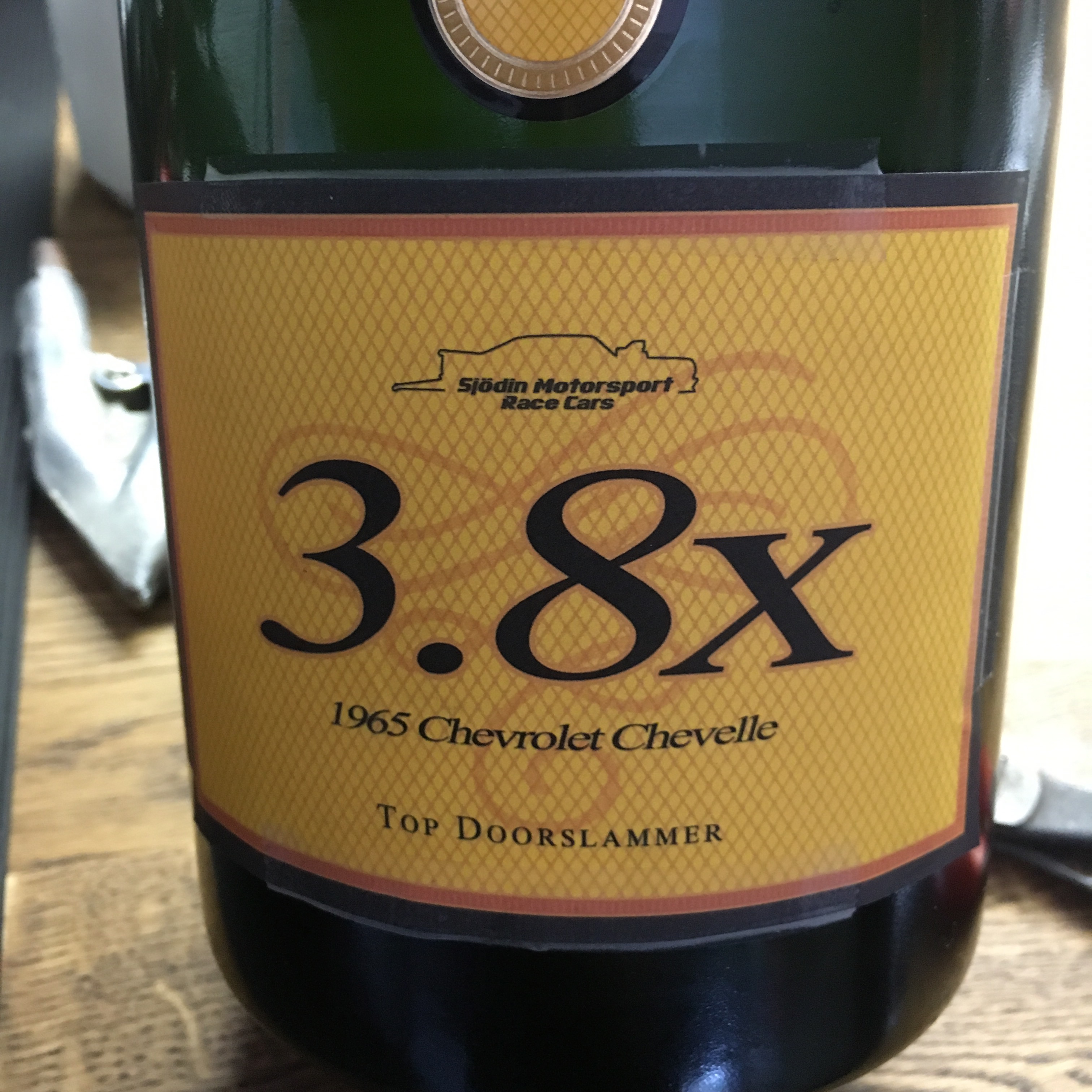 Thanks Marcus, I blame you for not going under the 3.900s and in to the 3.8x zone! 😉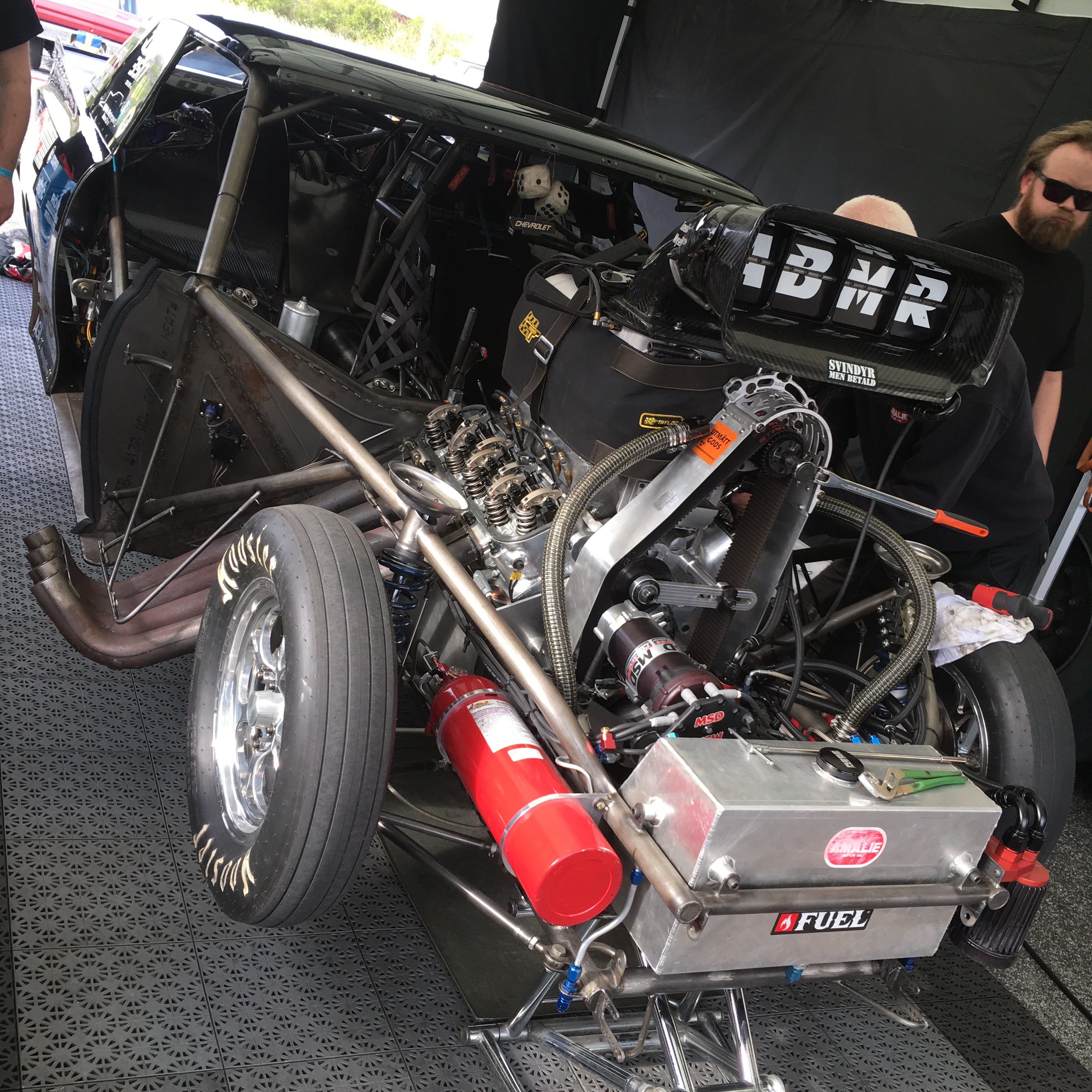 Swedish Self-Built BAD ASS Doorslammer!!!!