Ok, so we got no truck, no trailer and no motor to the Chevelle.It's about 220 hours before I want to be heading for Tierp Arena So starting today I won't do any customer work in the shop, only spend my time on my own racing deal and hope for the best and that at least something will go my way… It feels like it won't work to get the things together for TD round 2 at Tierp Arena but I'm not a quitter even when I know I should stop doing what I do..! Tuesday I will get the last stuff to the motor, pistons, wrist pins, pushrods and some other parts to update my rocker arms and then do some cylinder head machining, so there is a lot of work just to get the Chevelle ready… And the trailer have no working lift gate, no air lines to the brakes and suspension, no doors, no lights at all, no interior and the rest of the stuff I have forgot that also is missing! I will of course get a lot of help and that might make it possible to make this work but in the end it's all up to me and I'm the one that will spend about 200 hours on this the coming 9.5 days, wish me luck because I think I might need it! 🙂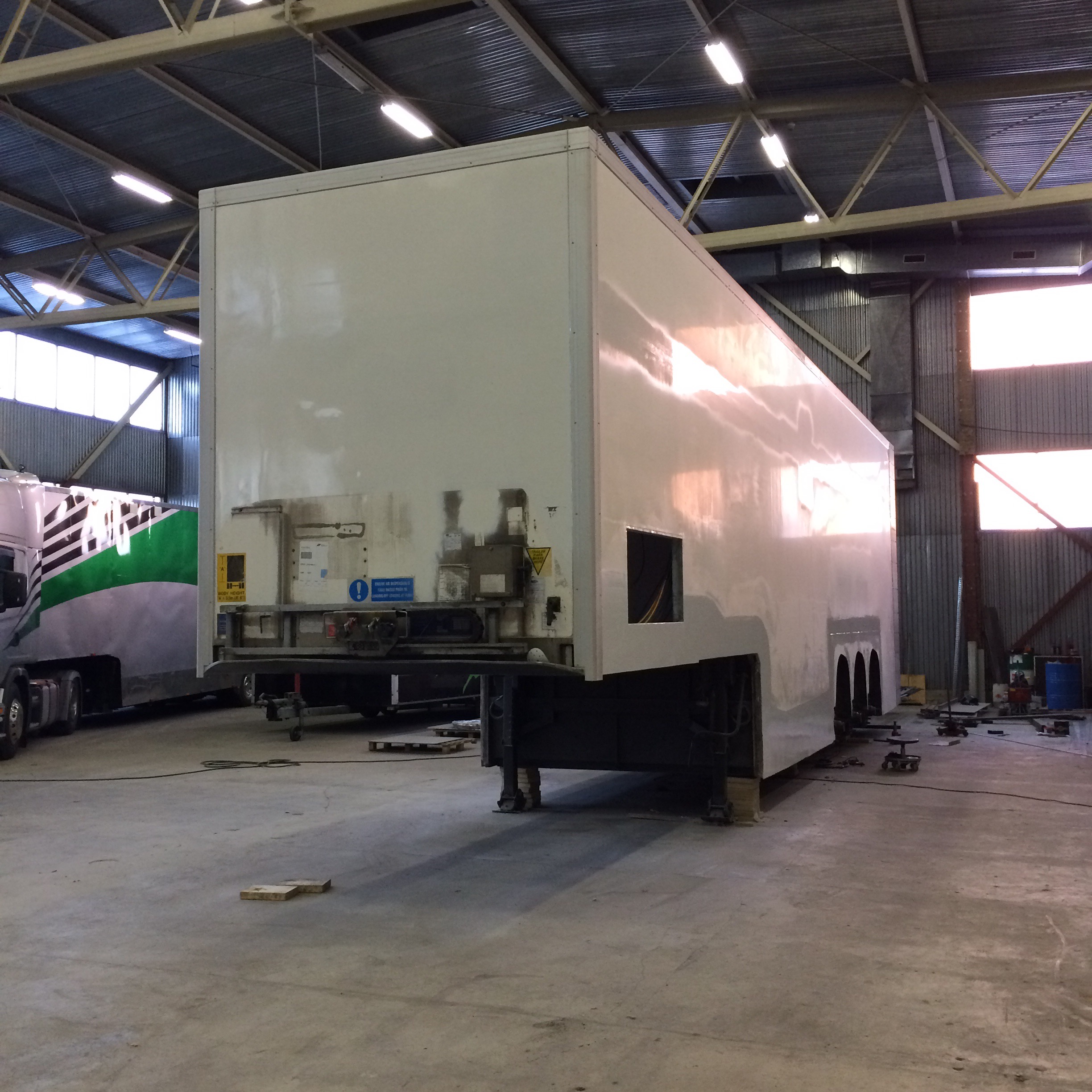 It's you and me now!
Below some pics from the past week.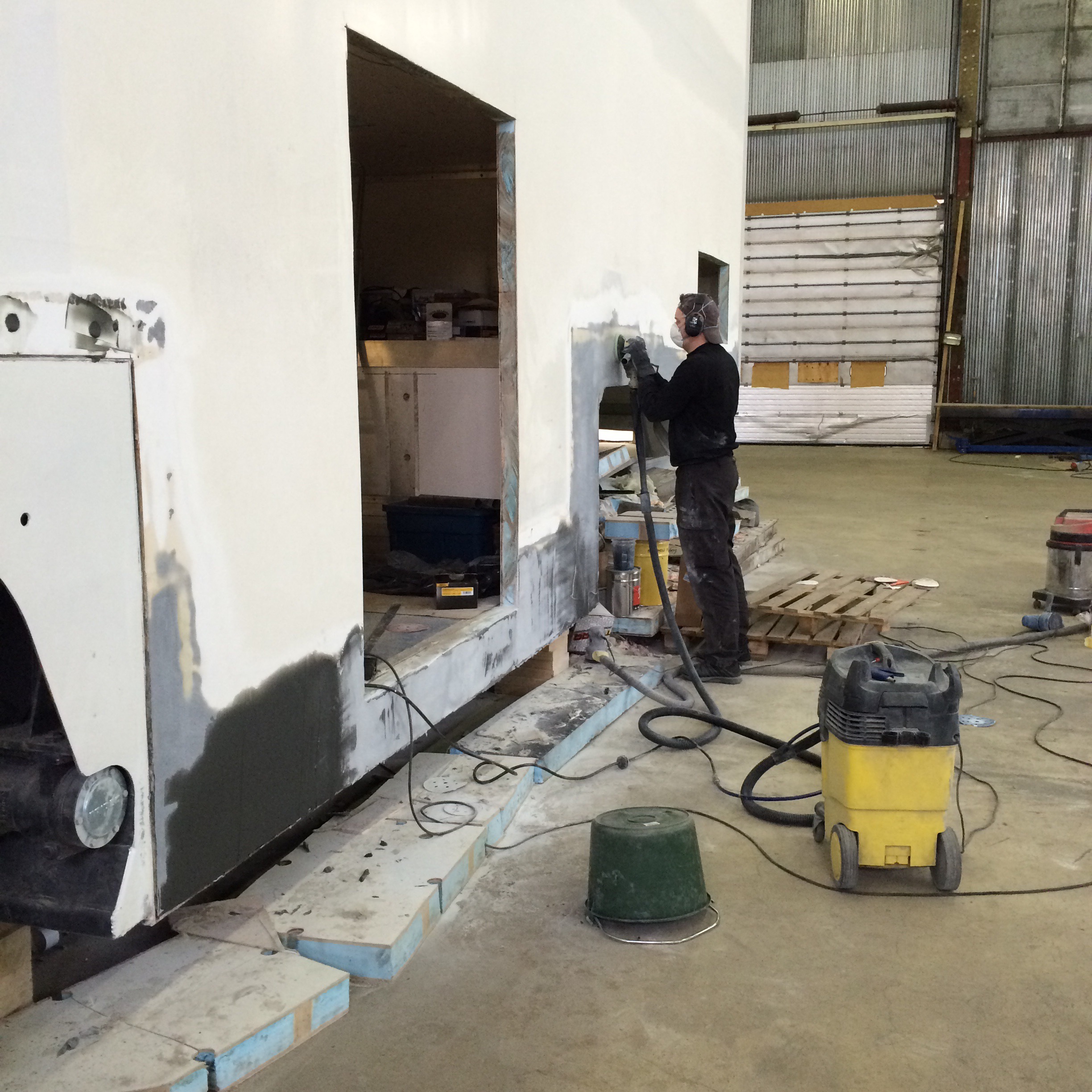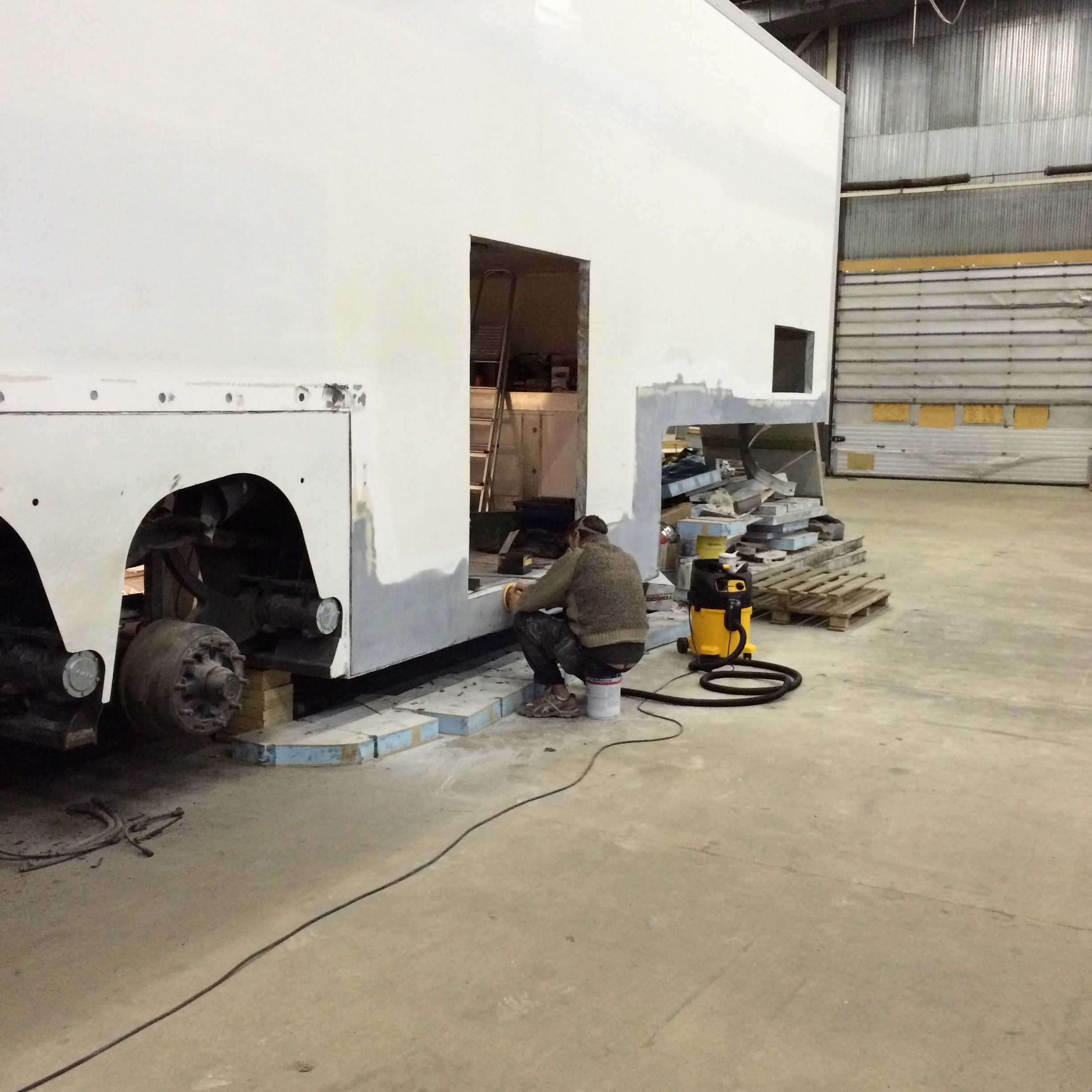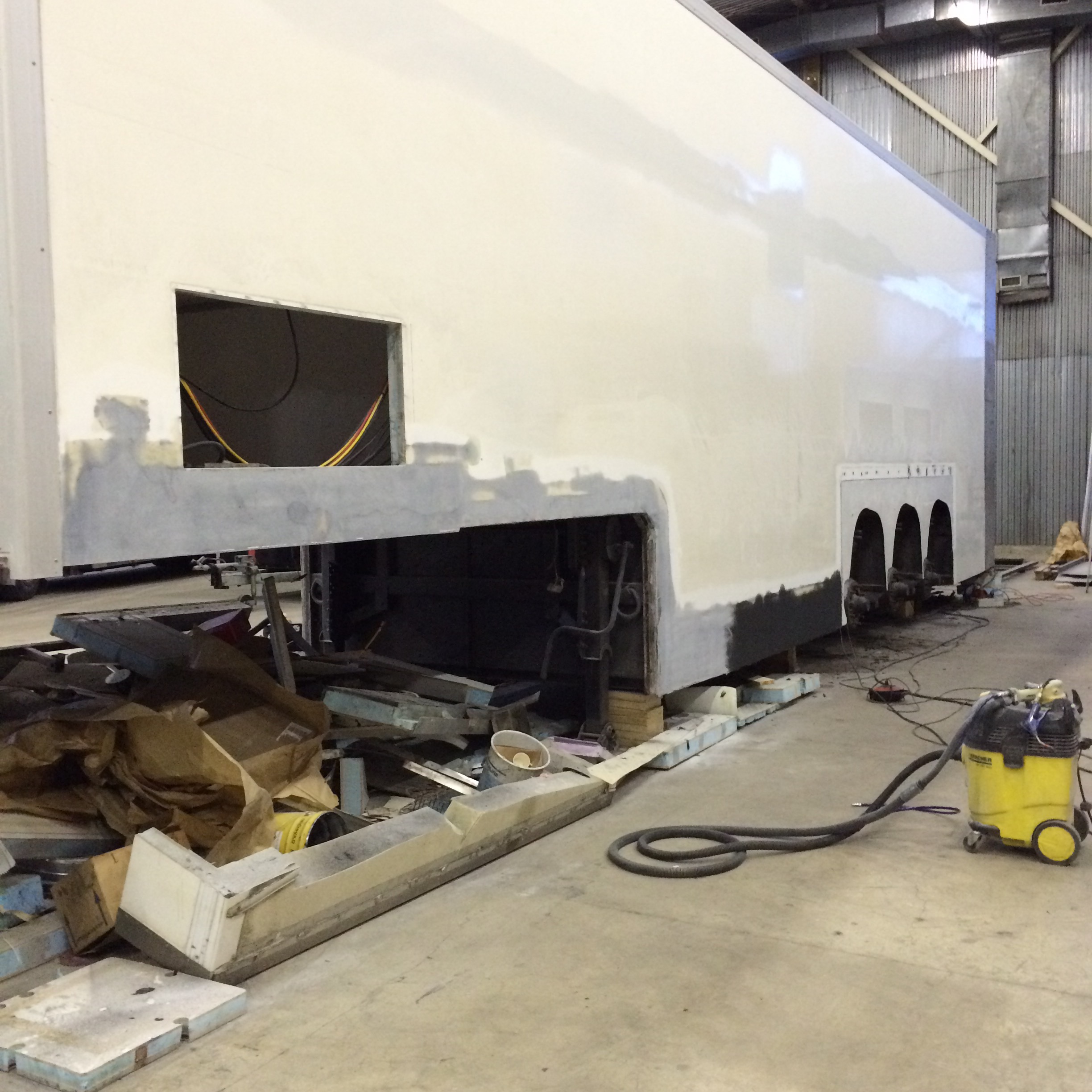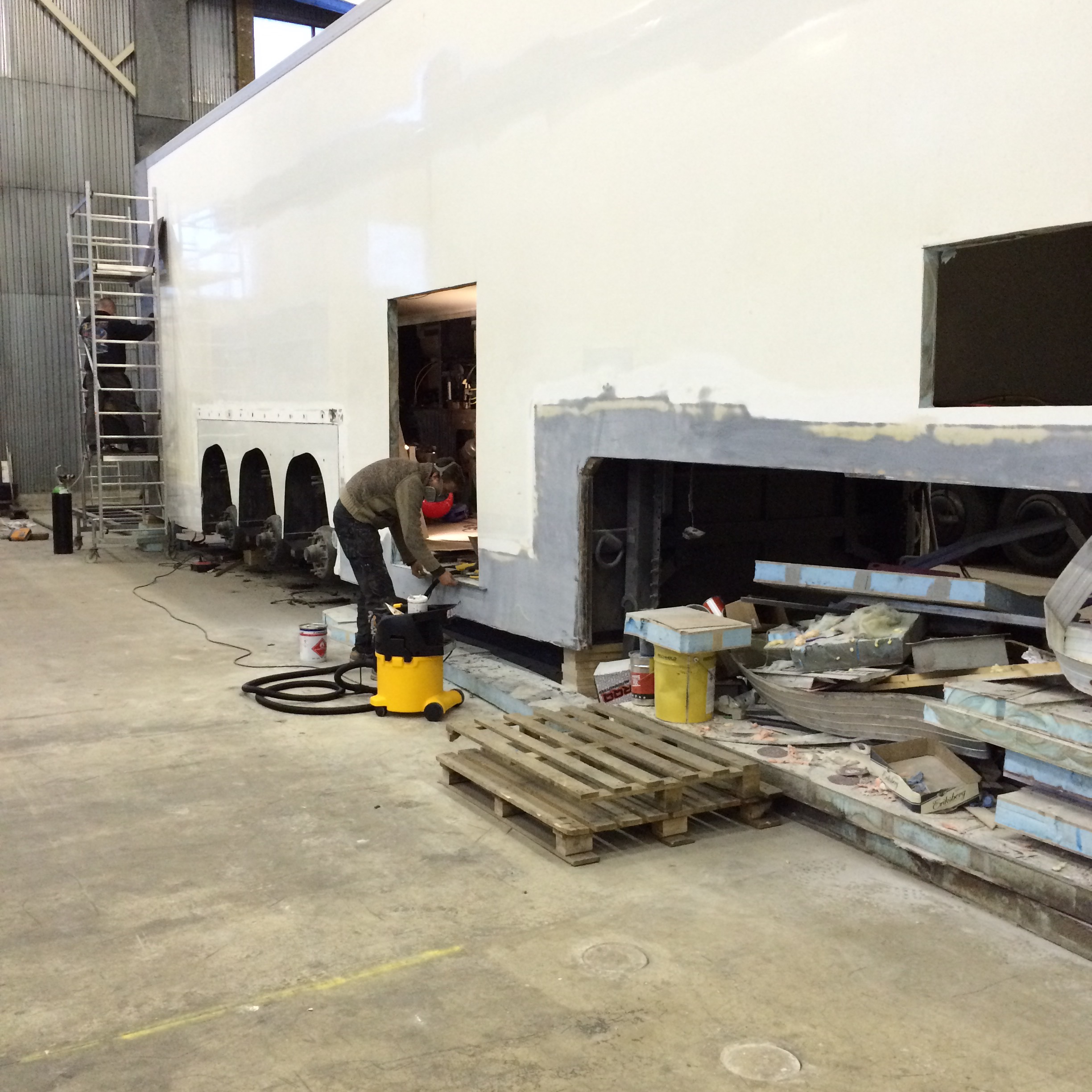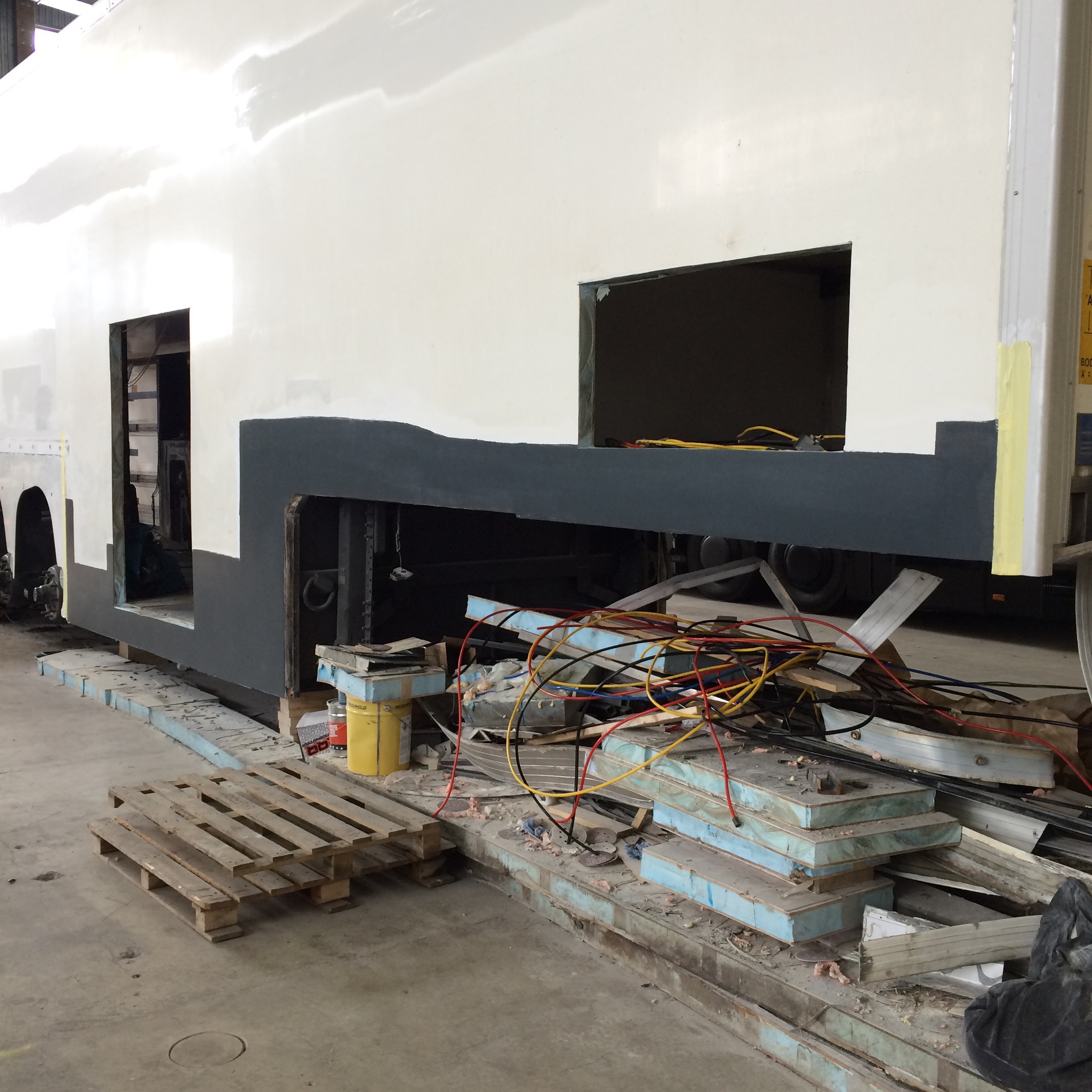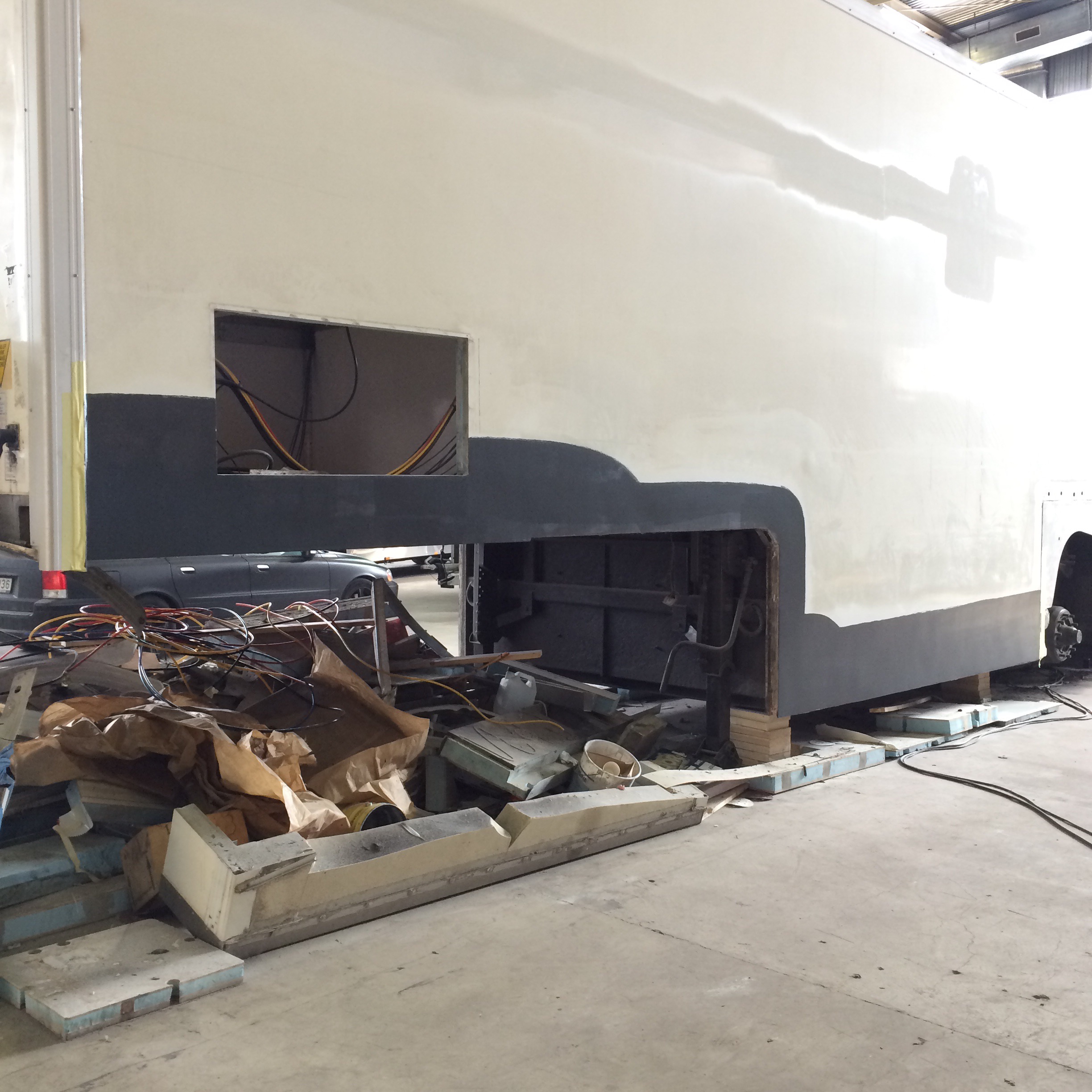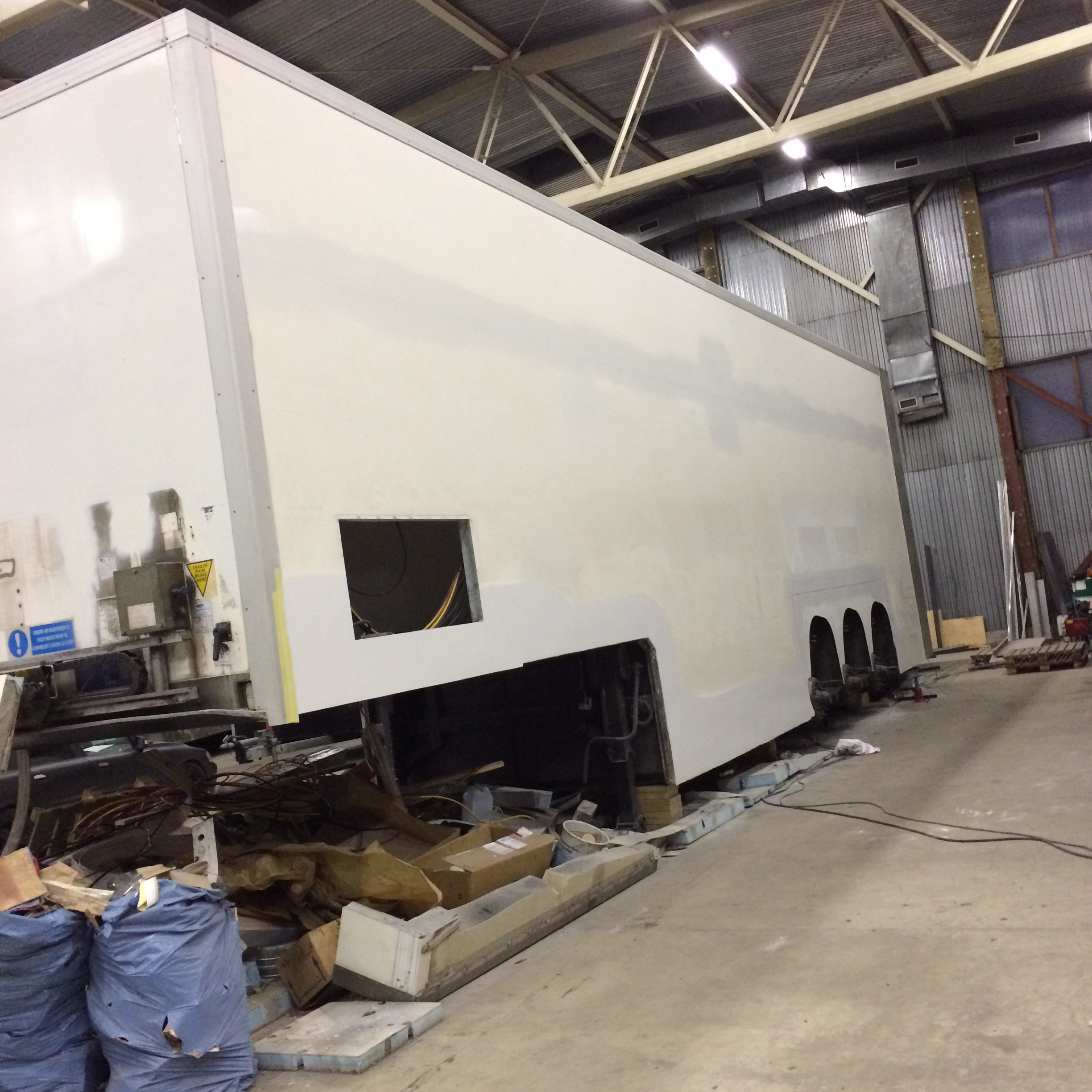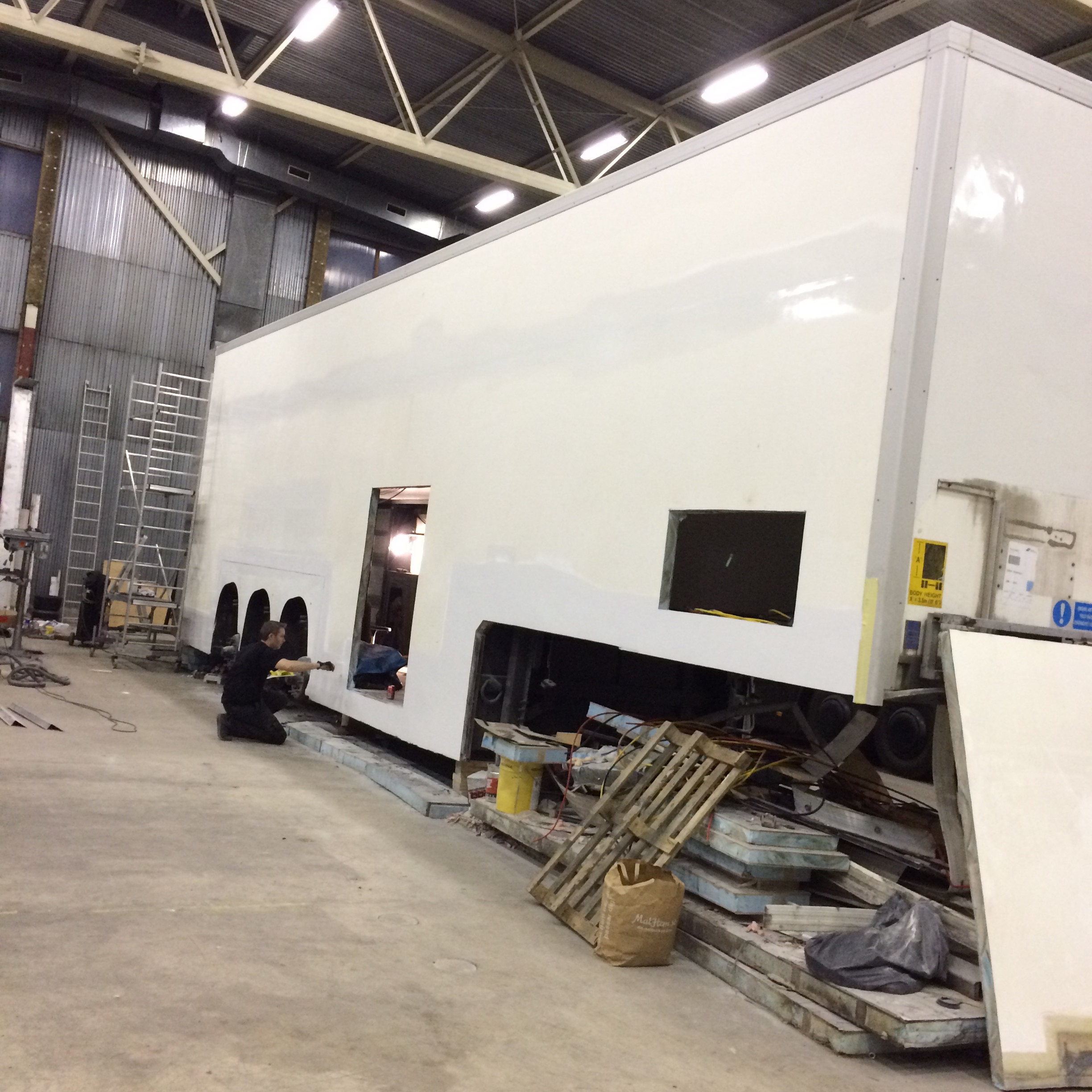 John and our sponsor Johan Jarbeck from LSF Custom Paint have made and awesome job getting the last part of the body repair done and get some white paint on it so it will look a bit better! 😀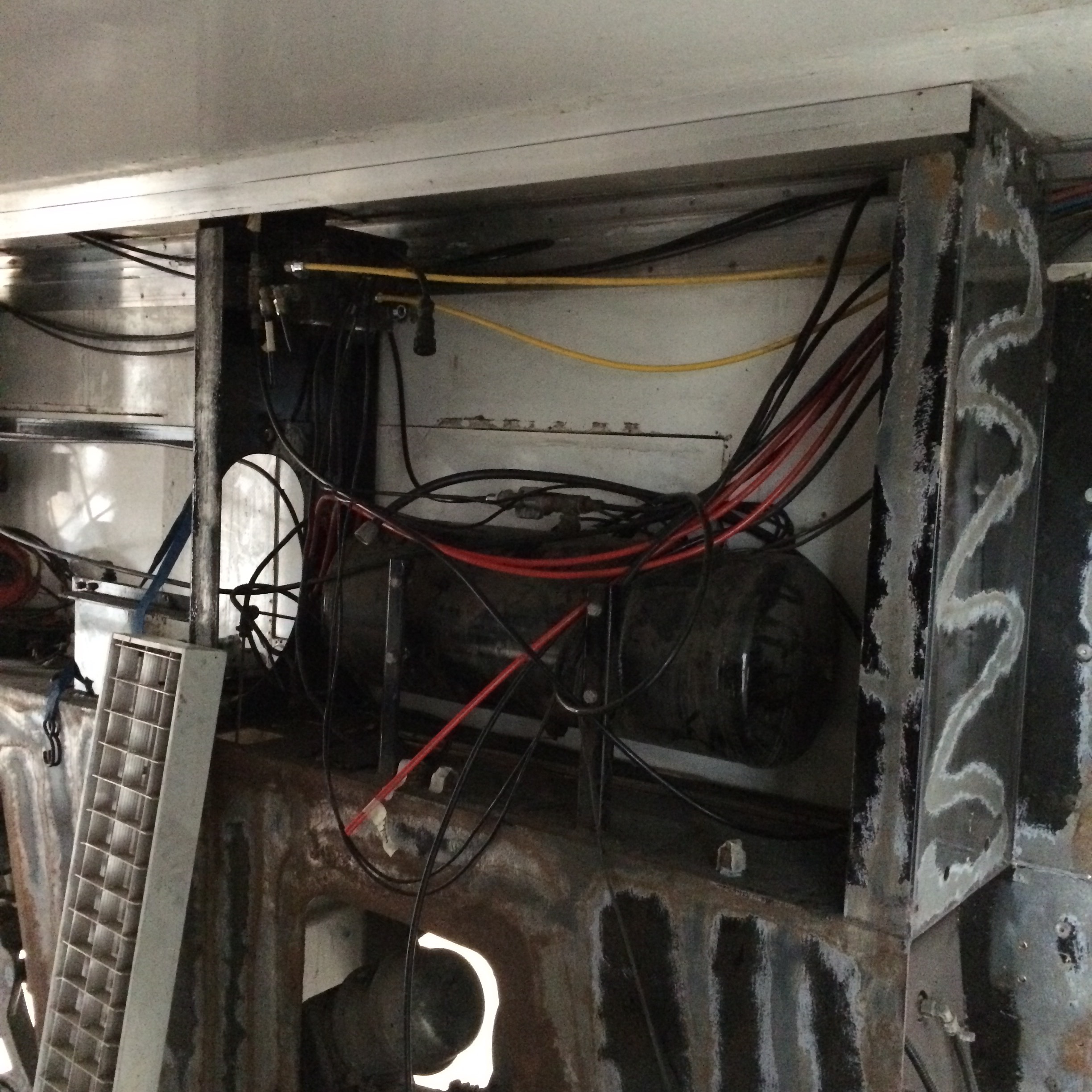 Patrik have spent time getting some of the air system for the suspension and brakes moves around to make more room above the wheel boxes and also started to change all the hoses and stuff so everything will be like new to make sure we won't have problems with it in the future. 🙂 He also got the hydraulic assembly for the lift gate in place.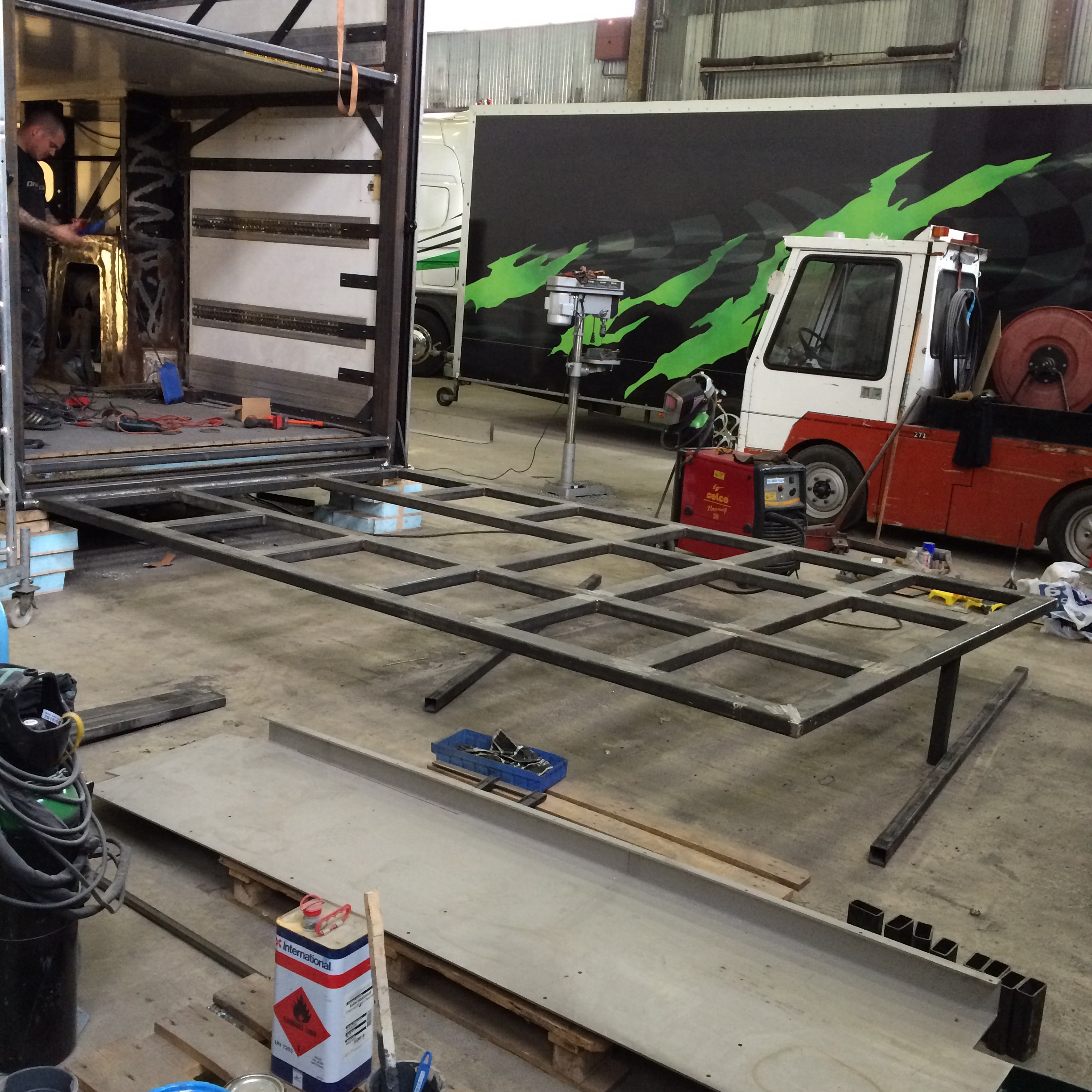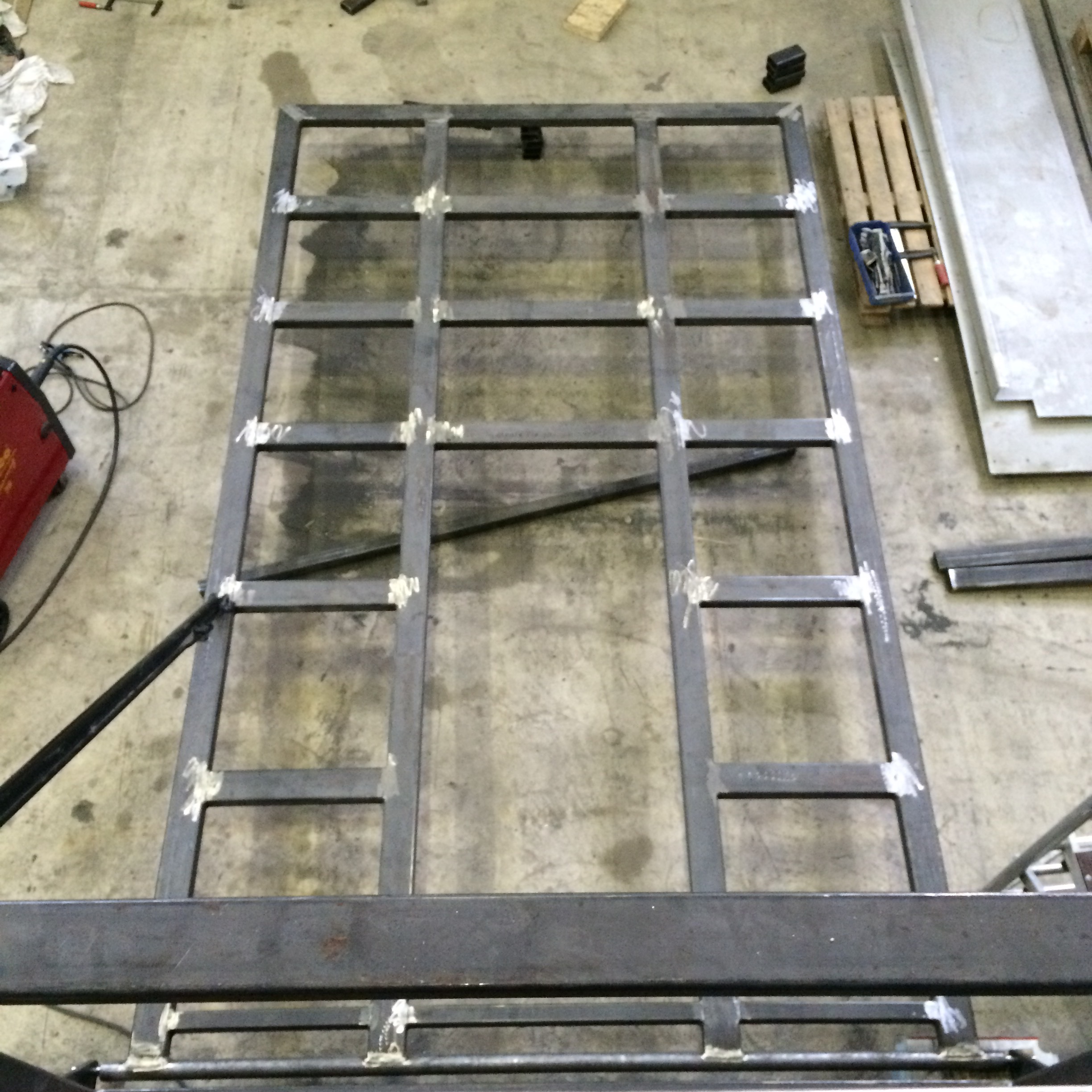 I have spent time to get the last things for the mounting of the big squared tubings for the lift gate in place and also started to check how the platform did fir now when everything starts to get in place.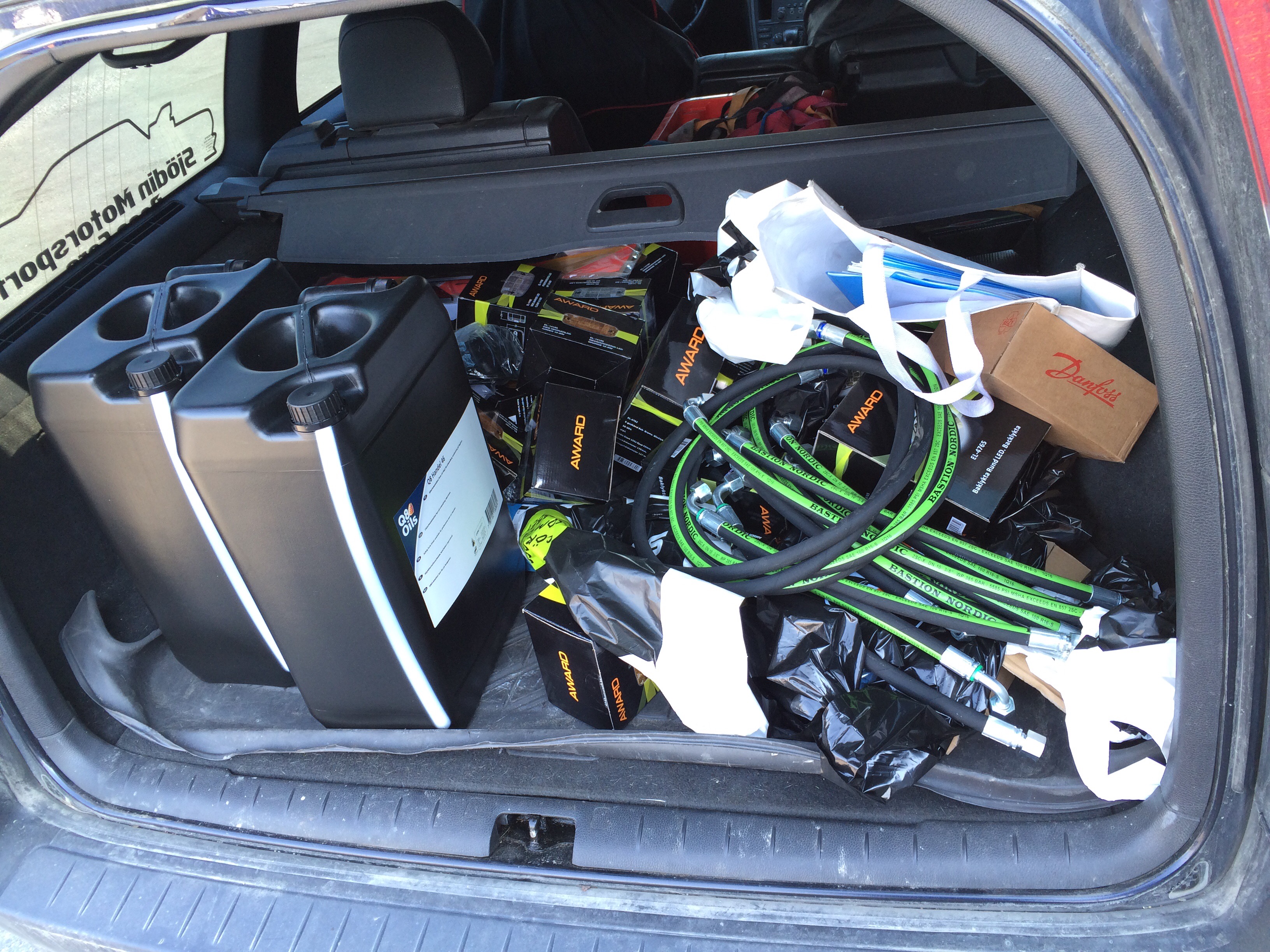 I went by our sponsor Swedol and did fill up my whole trunk on my car with stuff! 😀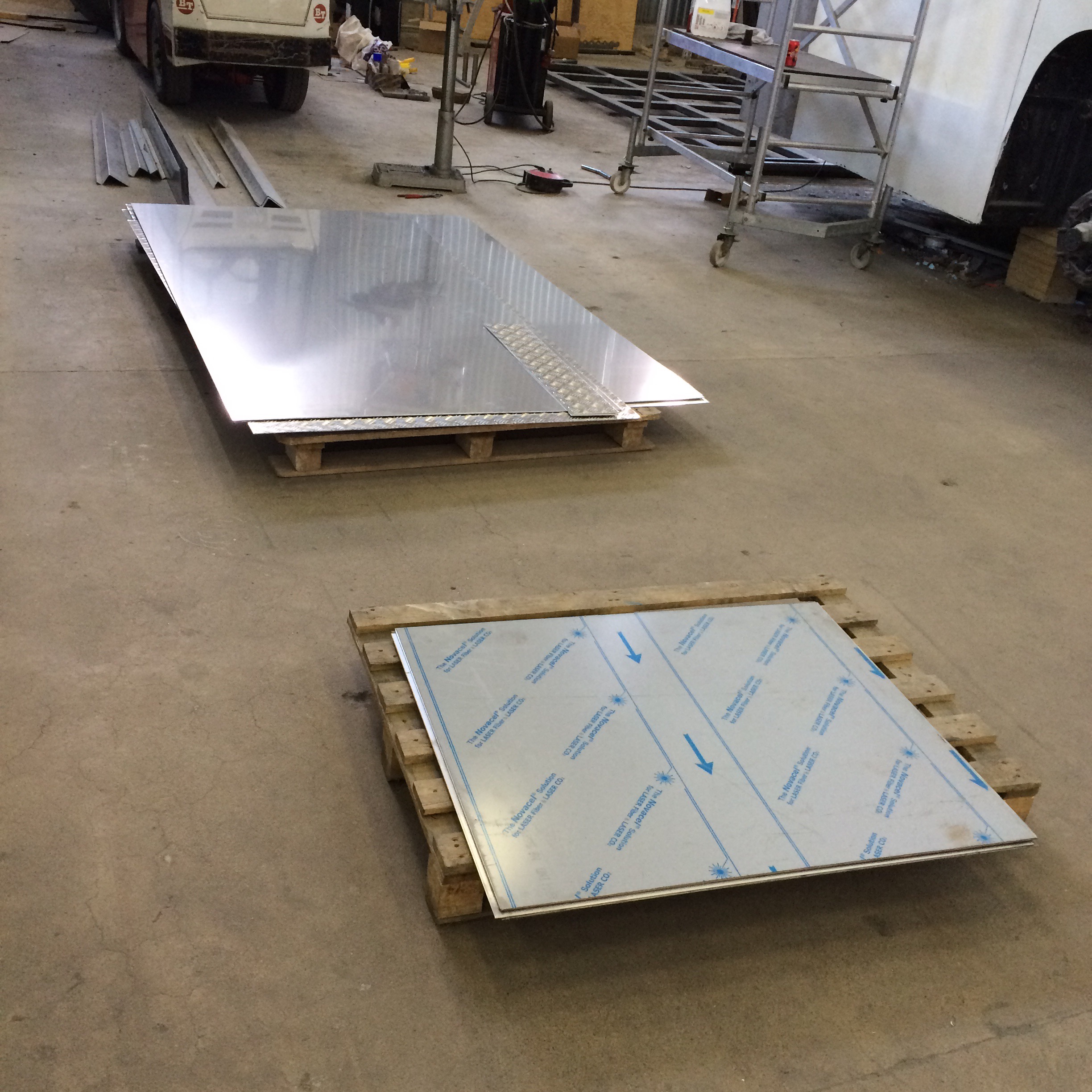 We also got a lot of material from Bengtssons Smide to put on the inside and outside of the tailgate platform.

We are on the entry list for the Tierp race, looks like it will be a really cool one! Hope we will be there.. 🙂