Warmed up and ready to rock n roll and it started to rain! And they just told us that our first round is cancelled and will be moved to the afternoon instead… The weather forecast look really bad but they are allowed to race here to 21:00 (9:00) in the evening, stay tuned.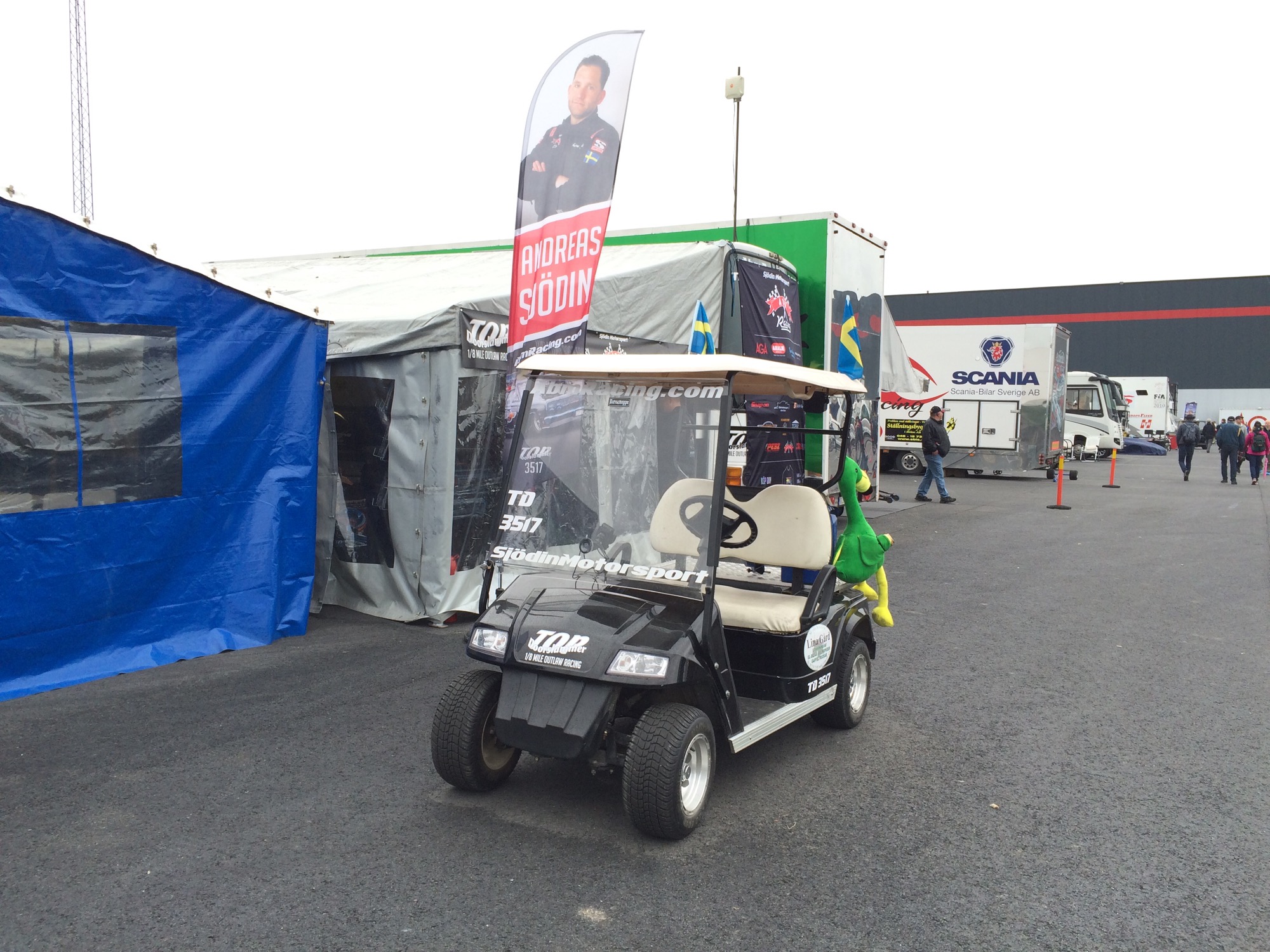 Some pictures below from yesterday!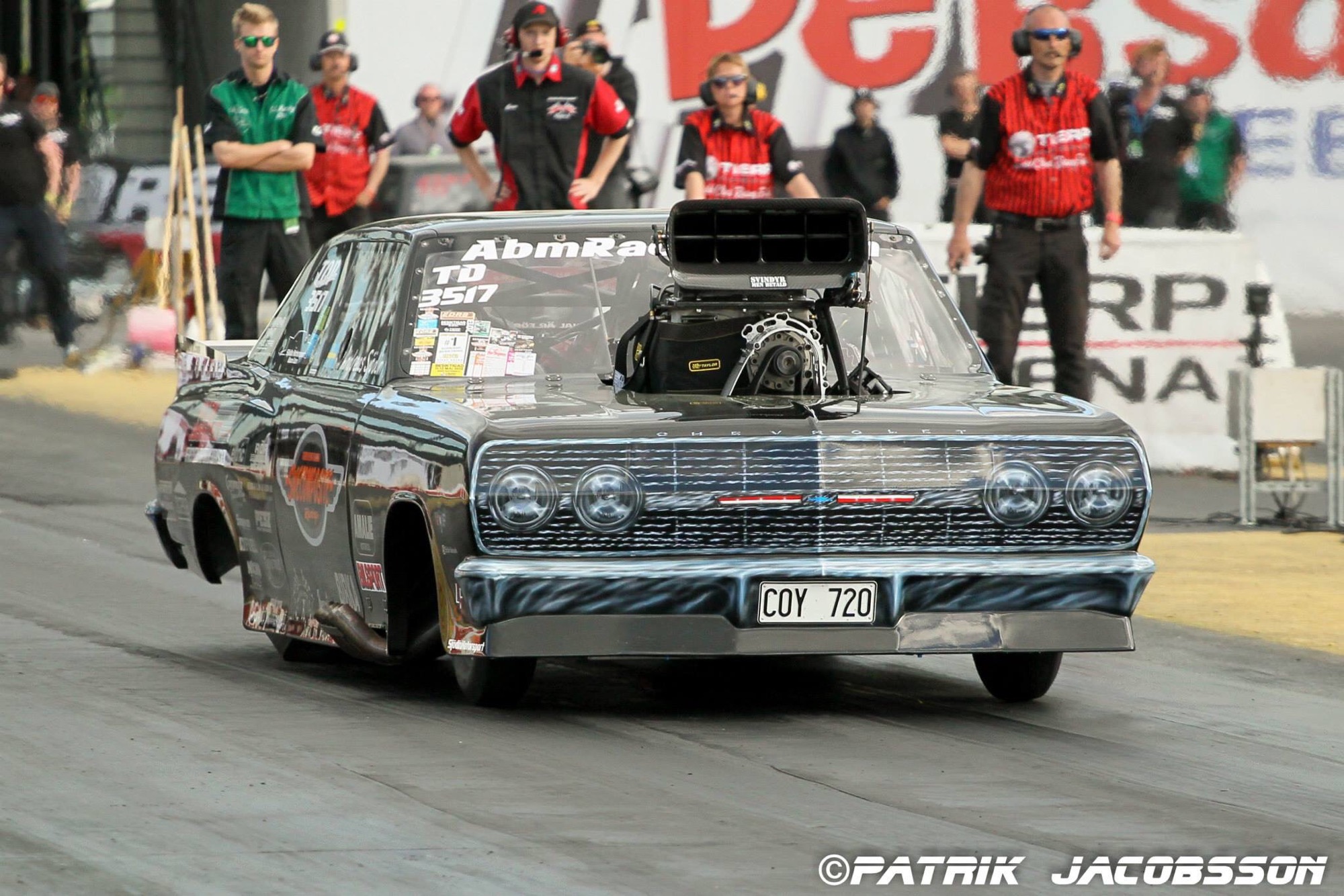 Really nice picture of the starting line! Photo by Patrik Jacobsson.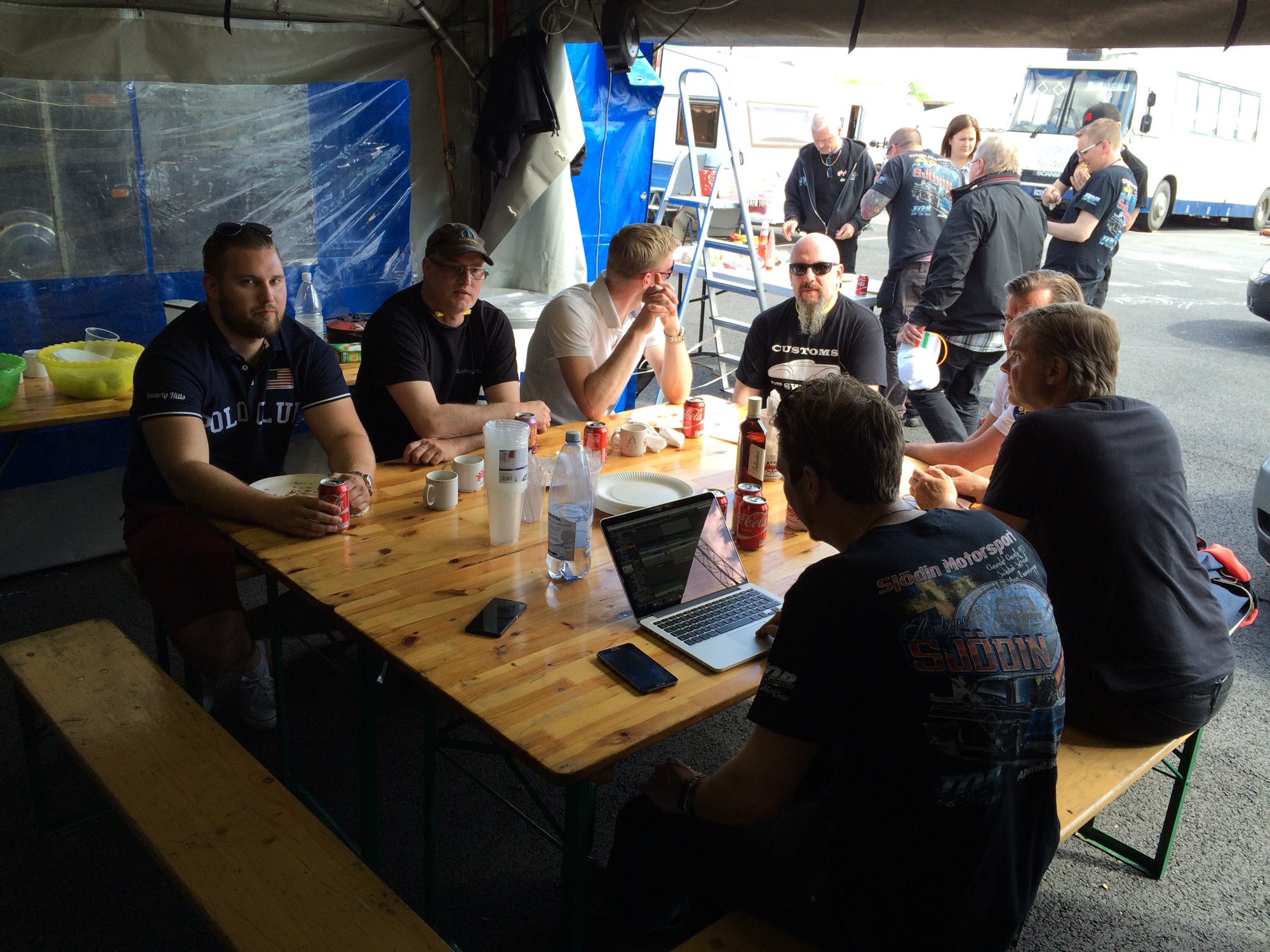 Our sponsor Rörmekano AB did visit us for some burgers! 🙂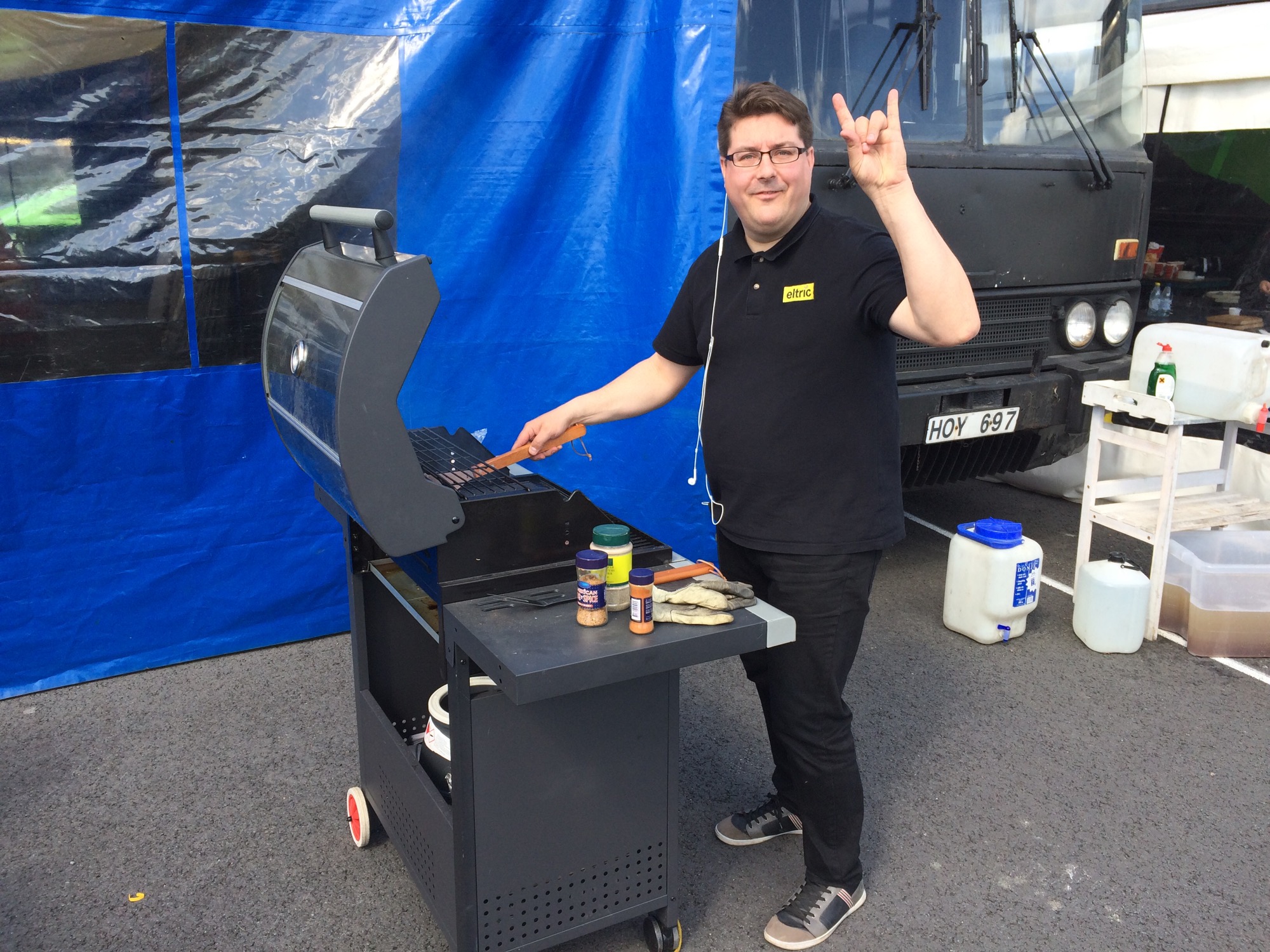 Jari from Eltric was our lunch BBQ master yesterday!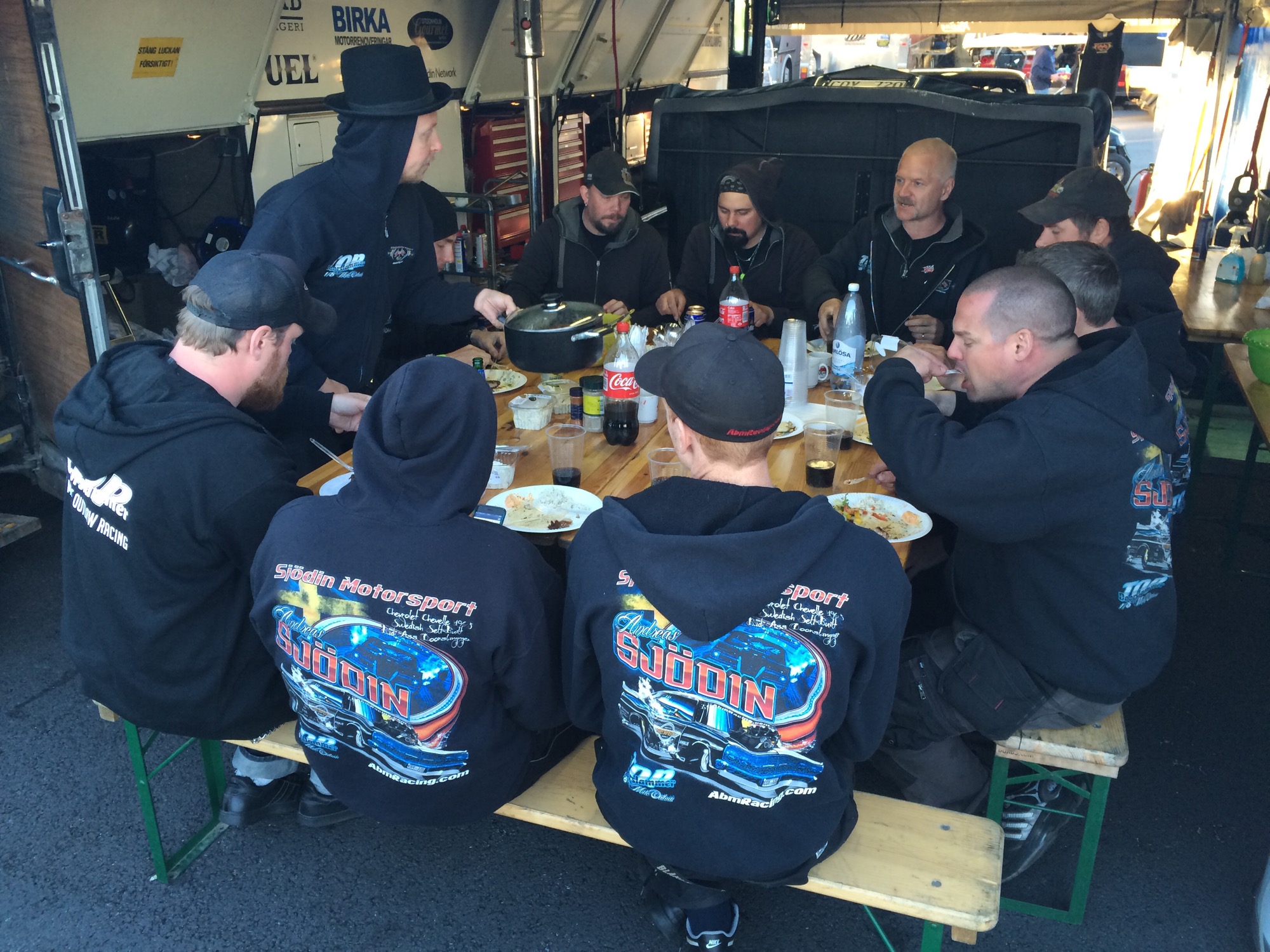 Nice dinner, with friends! 😀
Really nice evening! 🙂