More stuff are getting done, soon we have a race car again! A lot off new parts have arrived during the past week, now I finally can put the whole car back together again! 😀
The engine is done and back in the chassis again, the converter arrived last week so the bell, converter and the Bruno are tested together in the car and all the things that needed to be adjusted are done!
Some work pics below.
Needed to adjust some in the heads to make clerance for our new bigger Manton Pushrods.
The new pushrods are in the engine after a couple of hours of adjustments… 🙂
Got some new T&D steel rocker arms!
New rear tires!
Our new converter from Neal Chance!
And the last missing small things arrived Friday, a really fun Chistmas week last week!! 😉
The heads are ready for assembly!
Putting in bigger adjuster screws in the old rocker arms.
Checking how the converter looks inside! 🙂
The Bruno is put together again and the bellhousing is mounted on it!
Third member is checked and ready to go back in the car again.
Dad put the front struts back on the Chevelle!
John made the weels look good! 🙂
Adjusting some to get the right clerance between the converter and the flex plate.
Flex plate mounted!
Machining some…
New pan to make room for the Bruno oil pan. Thanks to Erik Bengtsson for the help!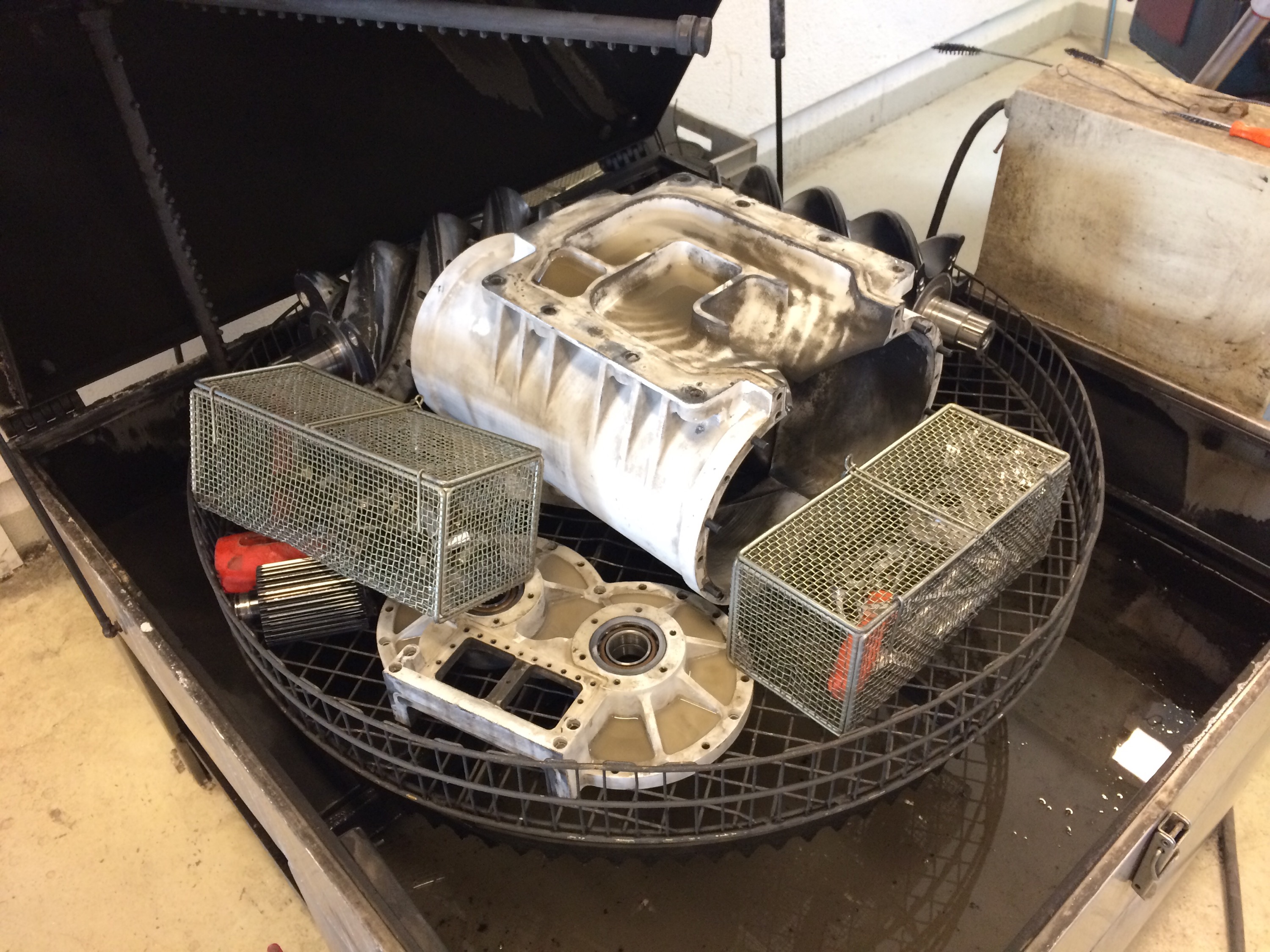 Blower wash! 🙂