The last week I have been spending working and repairing the engine block after I found a crack in it…. But that problem is solved now and the short block is ready to go back into the chassis again! 🙂
Below some worke pictures from the past week.
Not so funny…. I was just lucky to find it when I was cleaning off the clutch dust….
Time to take it apart to repair the block.
Except for the crack everything looked brand new just like always! 😉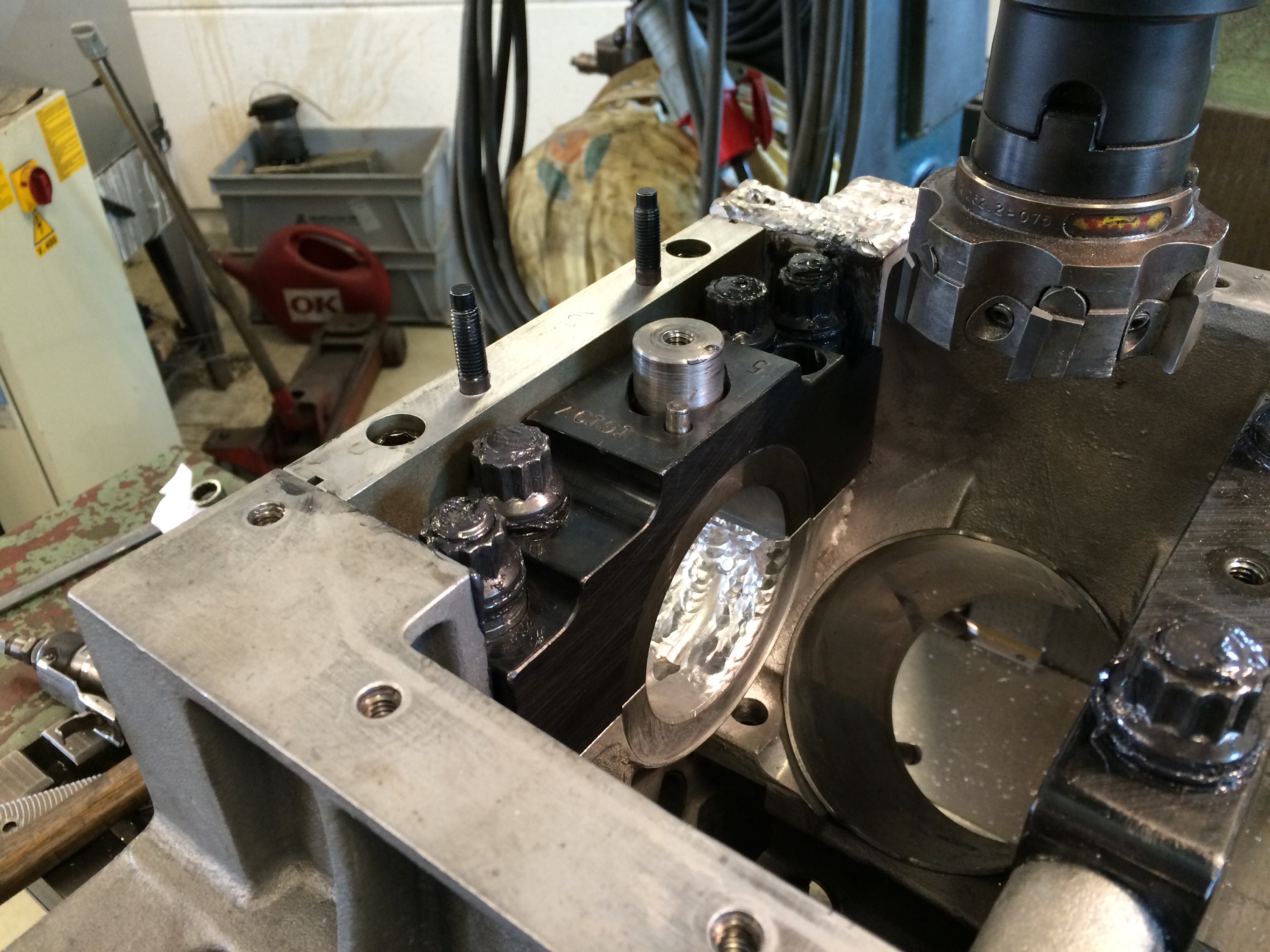 About 30-40 hours later the block is done again! Machining, welding, machining again, mill oil pan surface, bore mains, honing cylinders, linehone mains and wash and we are ready to assembly! I am really happy to have my own machine shop and can use it whenever I want to, of course Birka Motorrenoveringar is the name of that company!! 🙂
And we are done again!
Åke have made some serviced our Alan Johnson billet heads!
We have got some new cordless drilling machines from our sponsor Peter Hult ,Pro Tools / SnapOn! 😀
New parts are arriving all the time to the Chevelle!! 🙂 😉
And Max have made an awesome job repairing the bus!!