Made my first red light and did hit a crazy shake about 1.2 second into elimination round 2…. Congrats to Adam and team! 🙂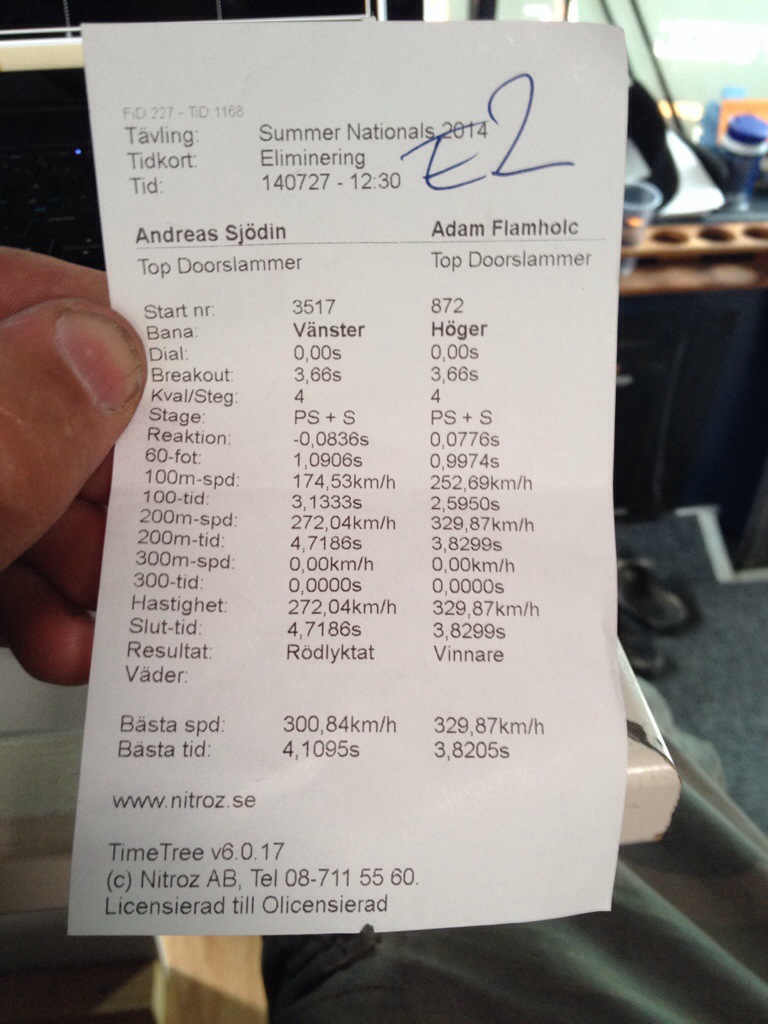 Adam with one more great run this weekend!!!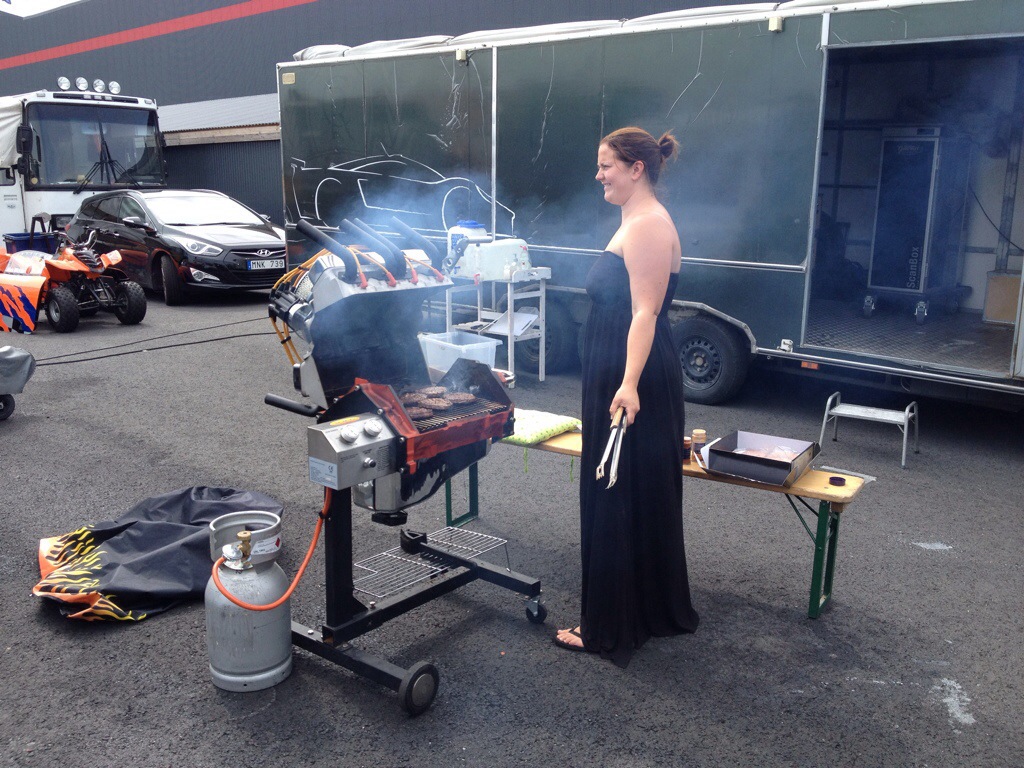 My sister Sara is getting us some burgers!! 🙂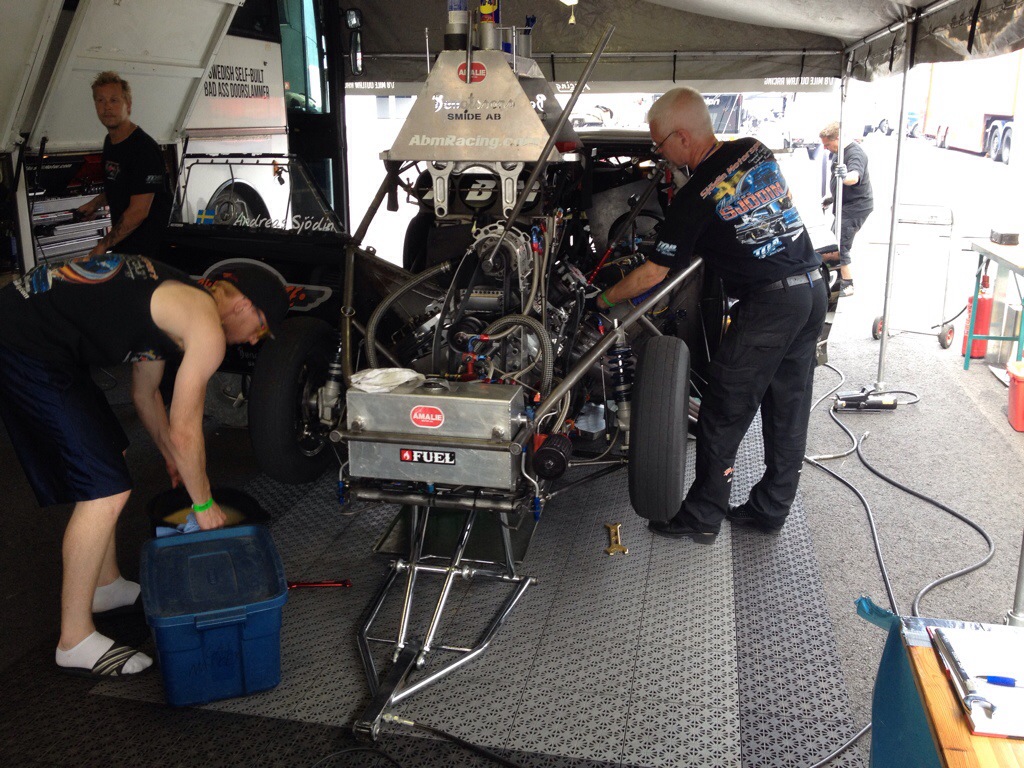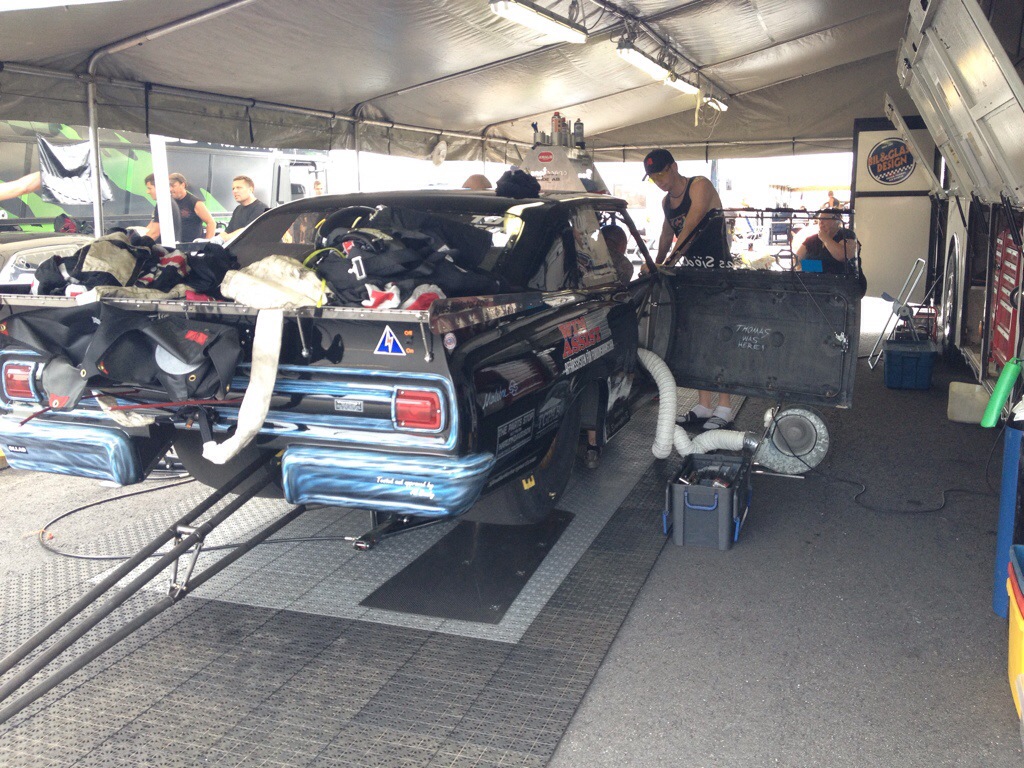 We are going to do the service of the car here in Tierp before we load it so it will be ready and all fine when we are heading for Norway and Gardermoen Raceway on Thursday morning for race number 4 in the Scandinavian Top Doorslammer Series!!