Finally a decent run in the car and something to work on!!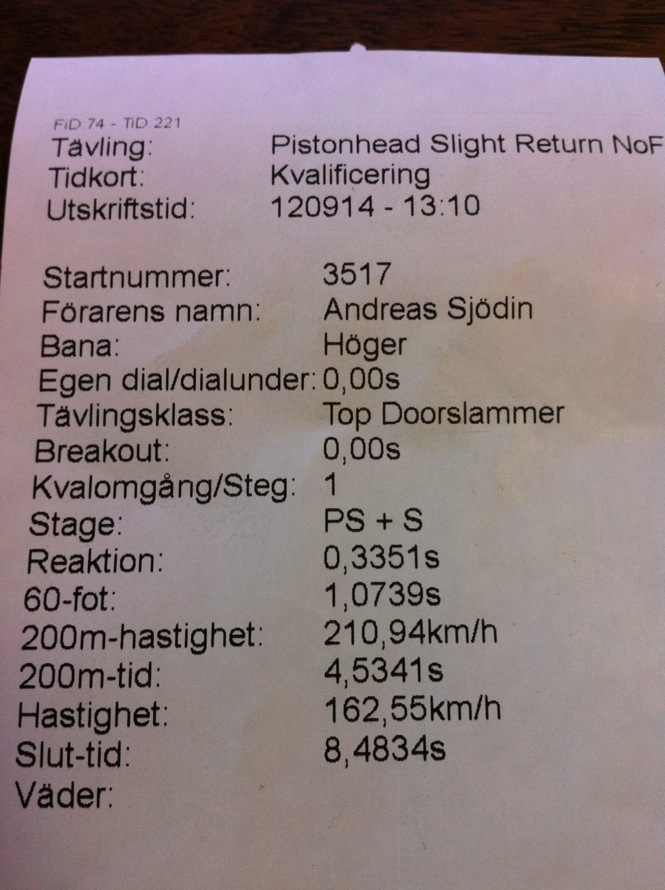 4.53 @ 210km/h with a shake after 2.1 second out on second gear…

We just found some broken valve springs so we are about to take down the oil pan and look for some lost parts…. 🙂 Hope we get out to next round! Stay tuned.