Second elimination run was against Niclas Andersson in The Old 51, I got the car in pre stage and in stage and then I could not see the tree… So I released the clutch when I saw that The Old one started to move… Niclas 0.535sec against my 1.073sec, we got a pretty bad 60 ft with 1.073 (have been running 1.04-1.05 all weekend, Niclas ran 4.189sec against my 4.237sec and he was over the finish line just 0.549sec before me! Could have been a really tight race if I could see the tree…
But I am more then happy with the weekend here in Norway! Started with a lot of rain, a lot of sun, more rain, sun again, 7 runs in the car, won my first elimination run and got a new personal best!! So I am really happy! 🙂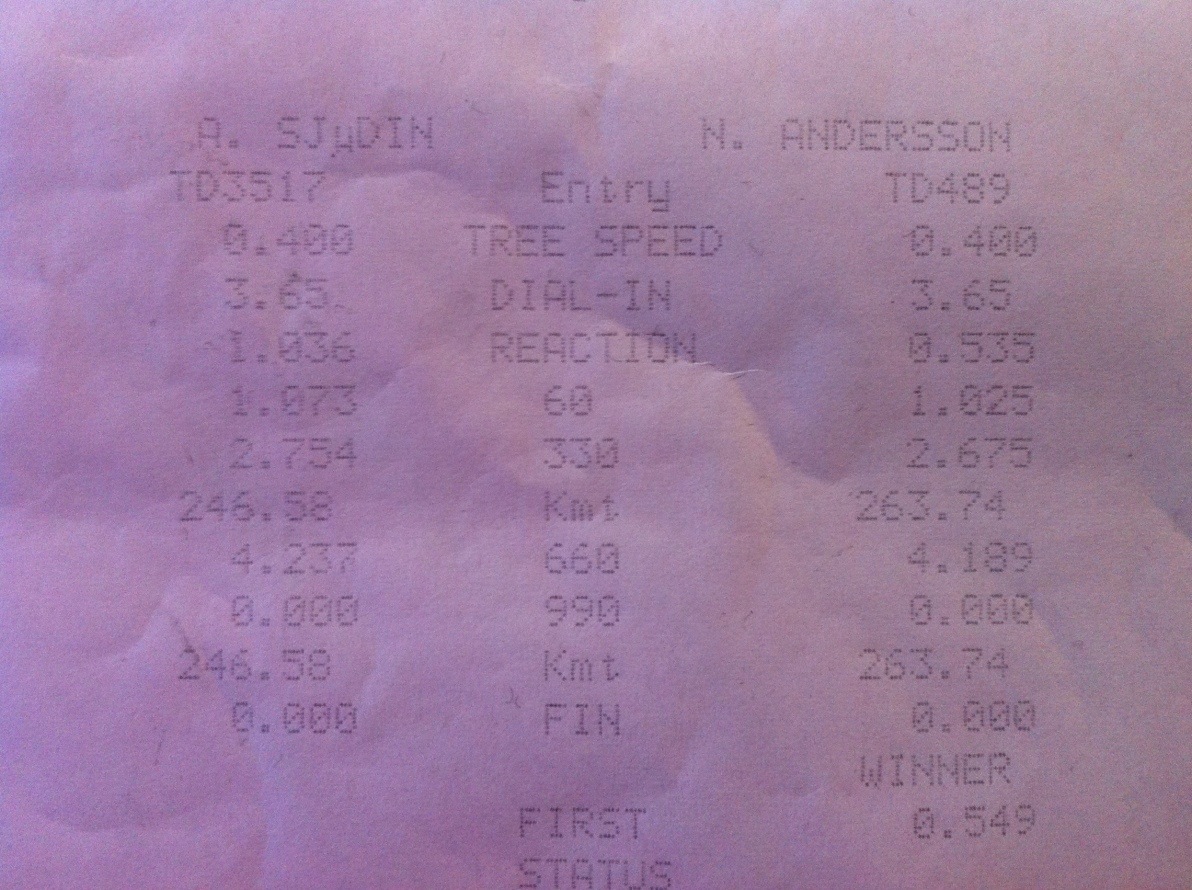 Time slip from the last run!