The clutch and trans is all done and it is just some small stuff left to do, and then we got our cylinder heads…. We did find out that we had some problems with the spark plug threads and they need a lot of hours of machining, welding and more machining and because of too much to do in the shop i had to find someone else to help me with it so right now i dont know if we are going to Kjula Dragway this weekend but i really hope so…!!!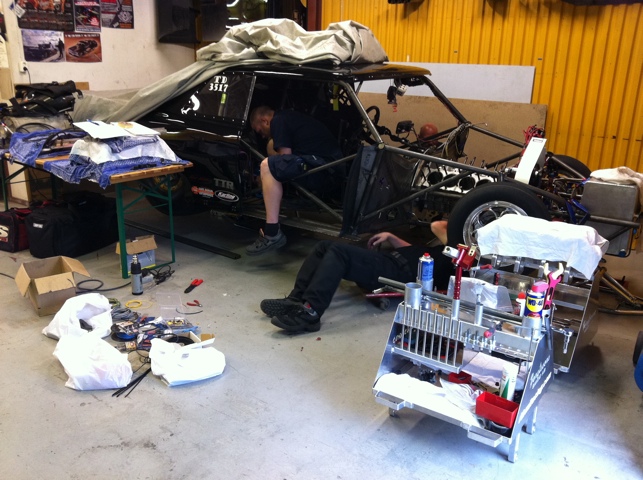 Well it looks like they are working! 🙂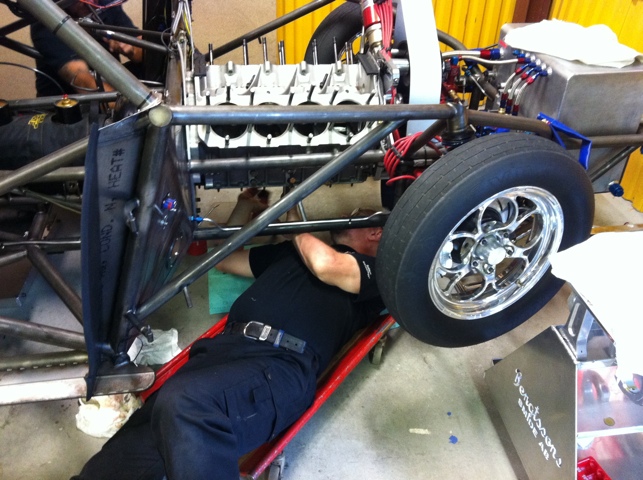 Åke is checking the main bearings.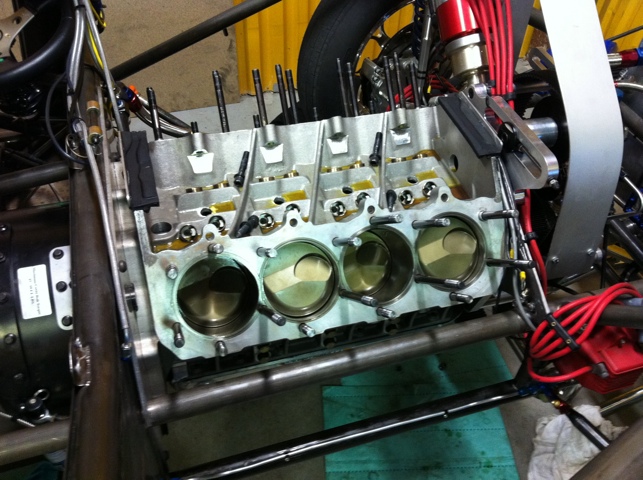 The bottom of the engine is done, now we just wait for the cylinder heads…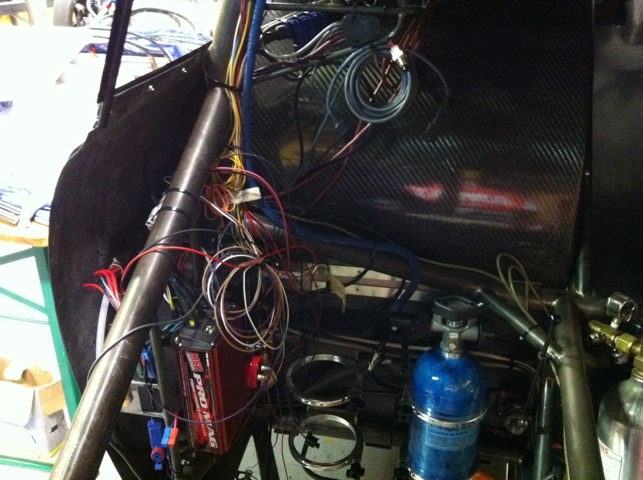 Tobbe is almost done with all the electric junk in the car…!