The problem!!  And the really bad thing is that we had it on all 8 cylinders…
The following pictures is what you can do in about 7 days if you work really hard and have really good friends that helps you!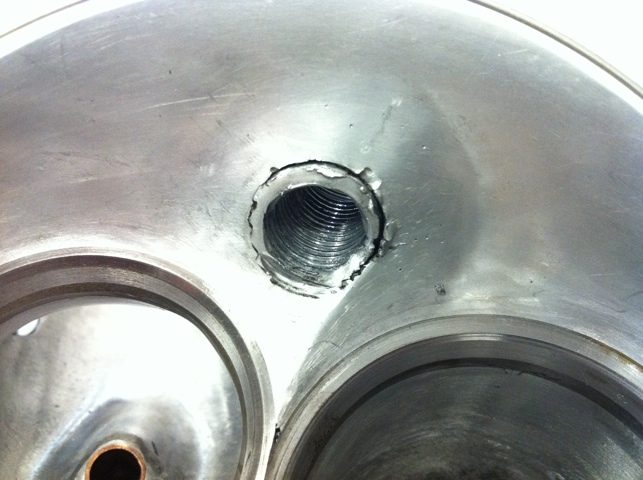 After some machining.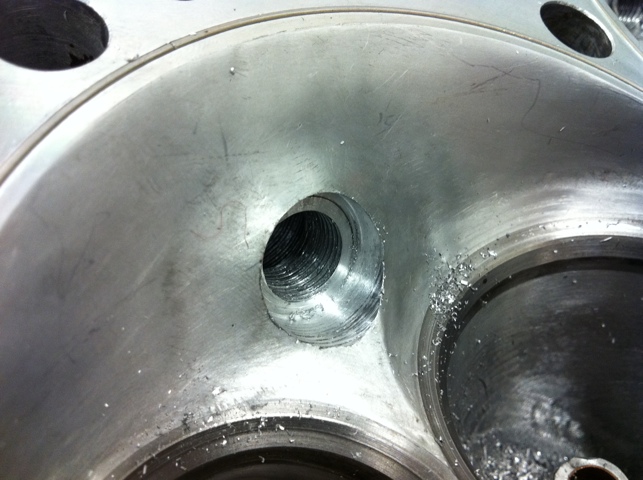 After a lot of machining! A huge thanks to Lasse Löörs for taking time and helping me machining the heads!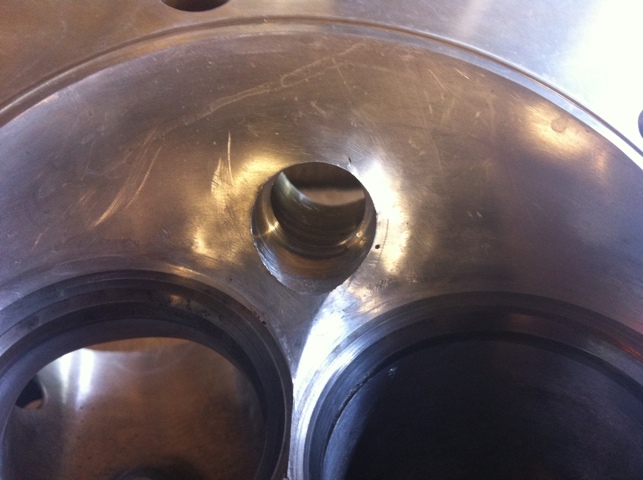 TTR Jompa welding like always..! 🙂 A huge thanks!!!! The picture is taken for about 24 hours ago!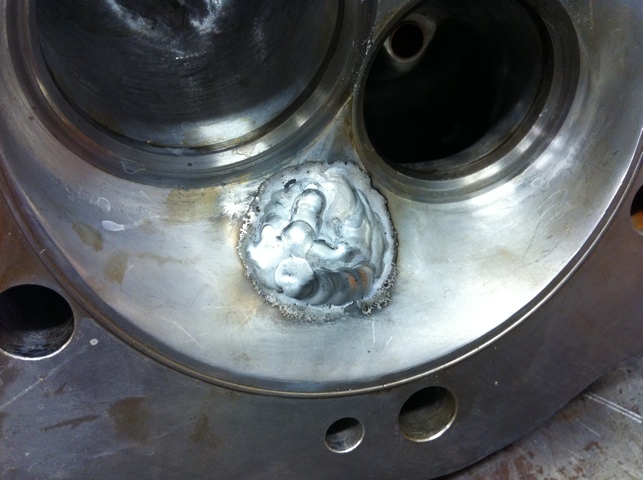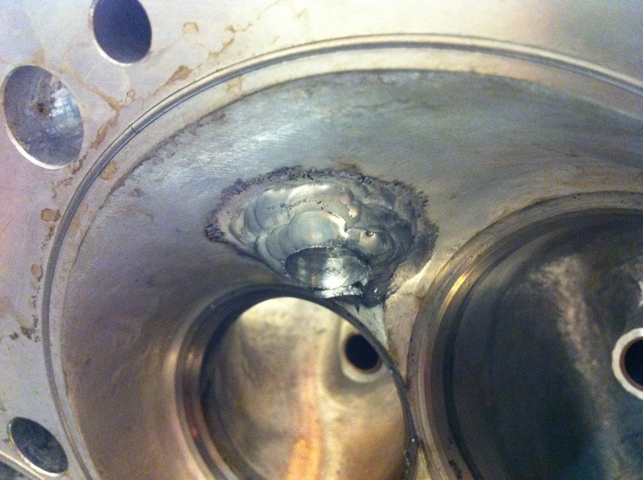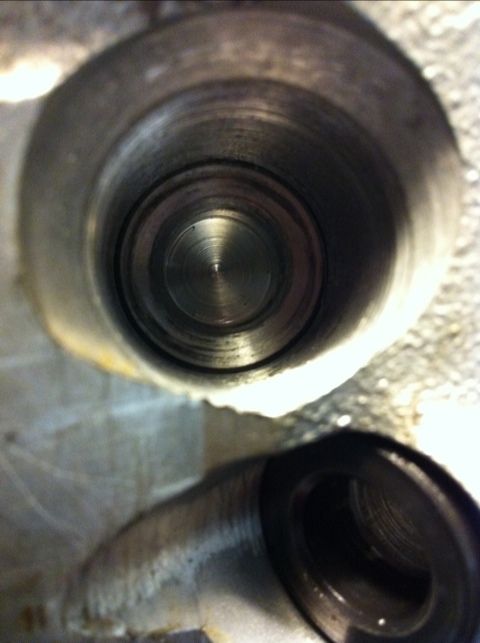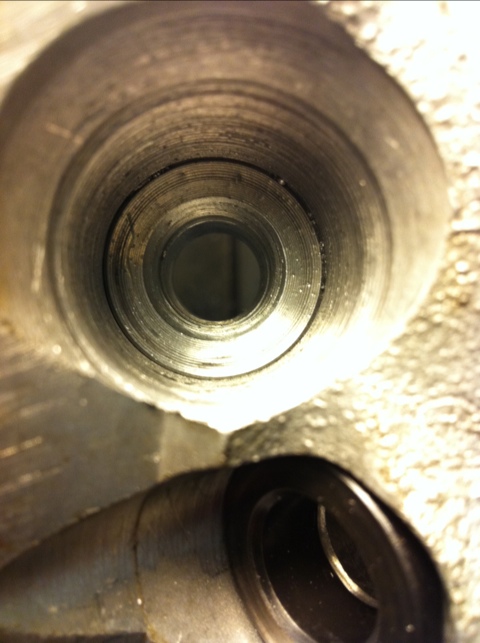 Åke is making new spark plug threads.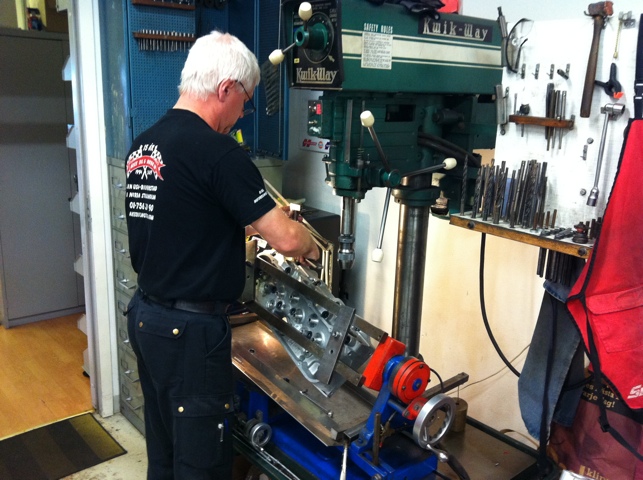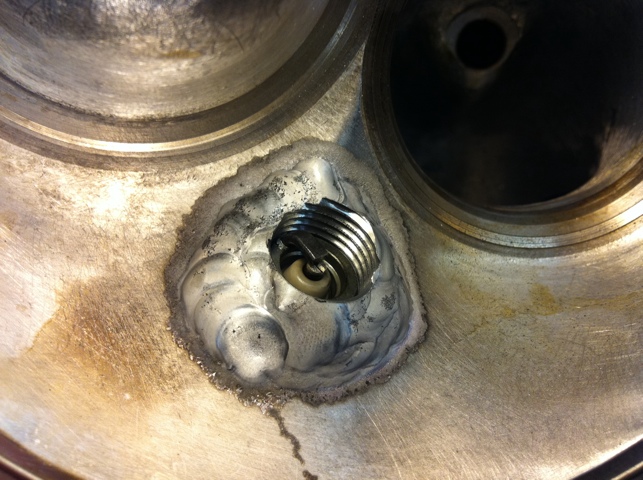 A lot done but a lot left to do….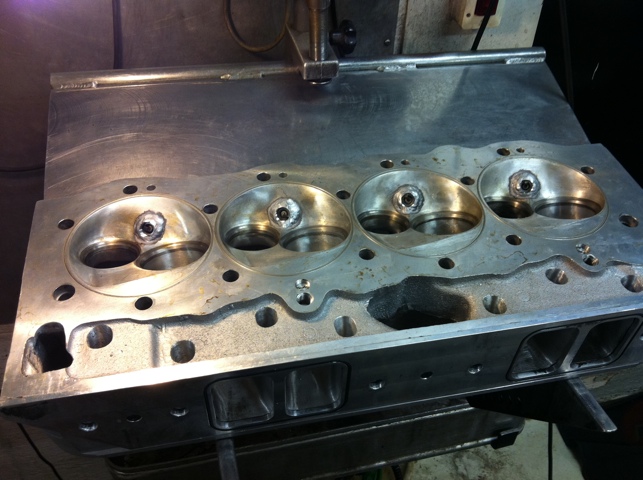 About midnight yesterday, the heads start to get done! 🙂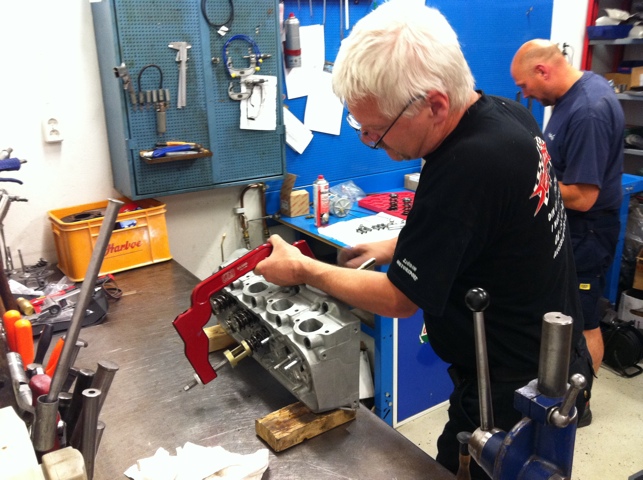 Looking really good!! 🙂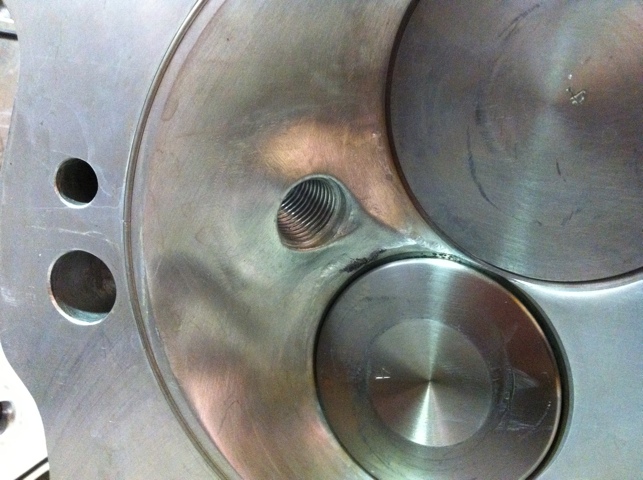 Ok now its friday morning and we hope to leave Täby and go to Kjula Dragway in about 7 hours.
Time to work!