Time to take the car apart.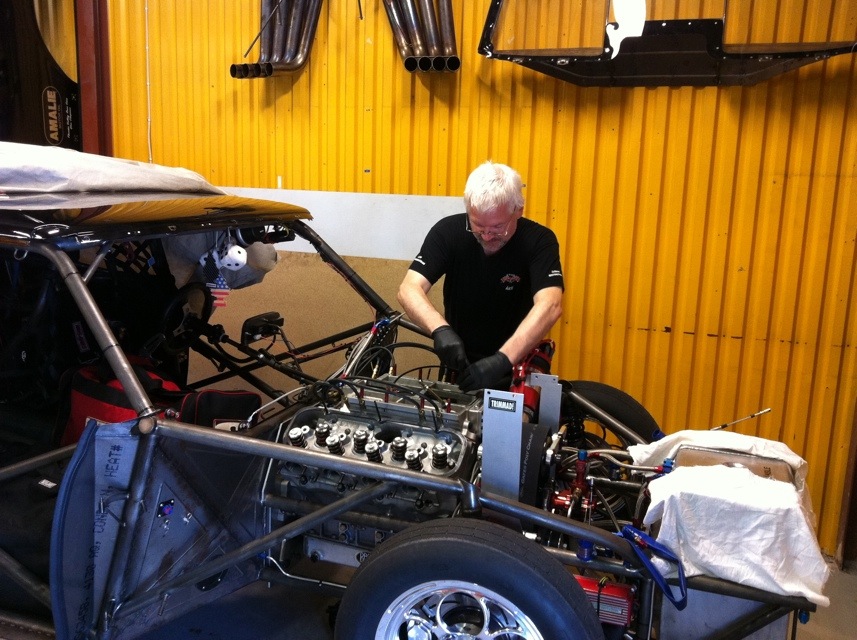 Åke works on the car when the sun is shining outside! 🙂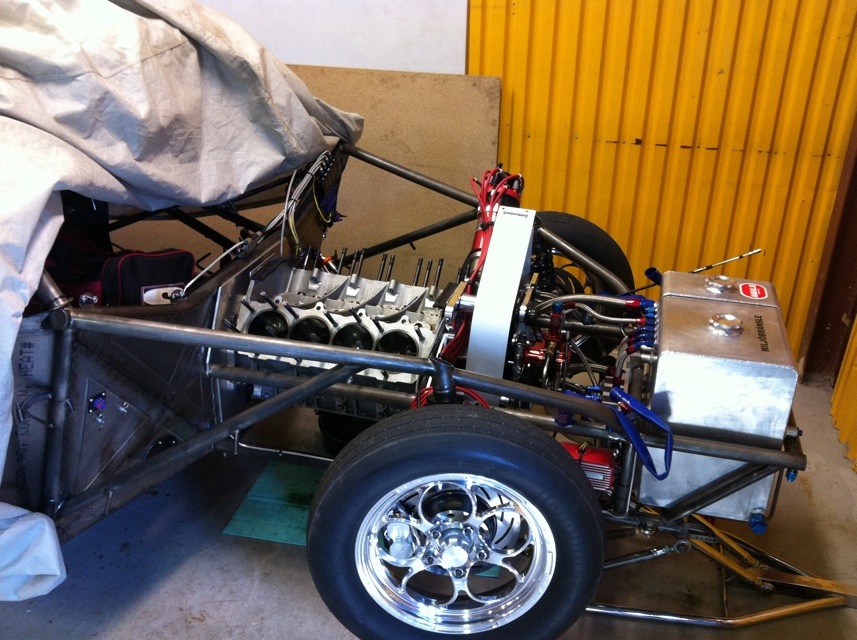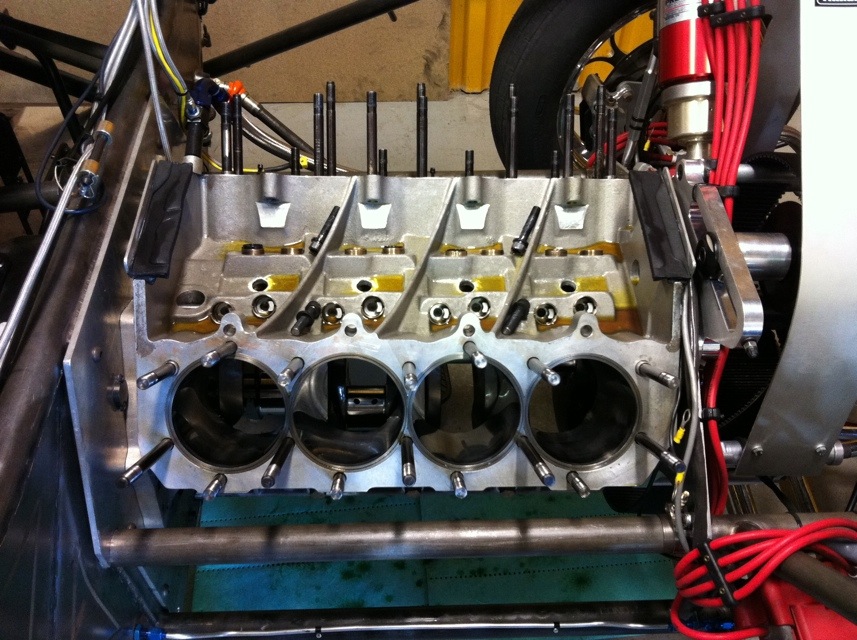 Nothing wrong in the bottom of the engine.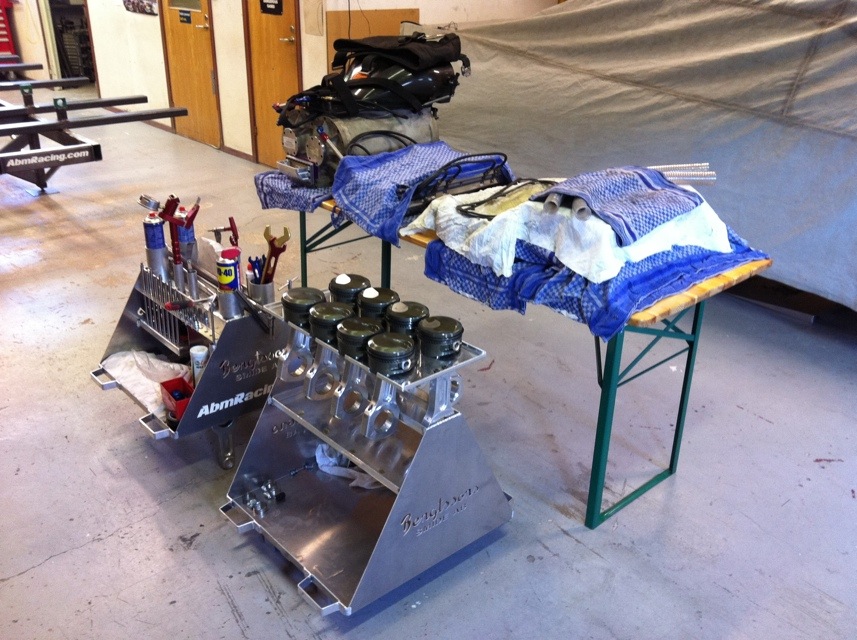 Good to have really nice tool trays made by Erik on Bengtssons Smide.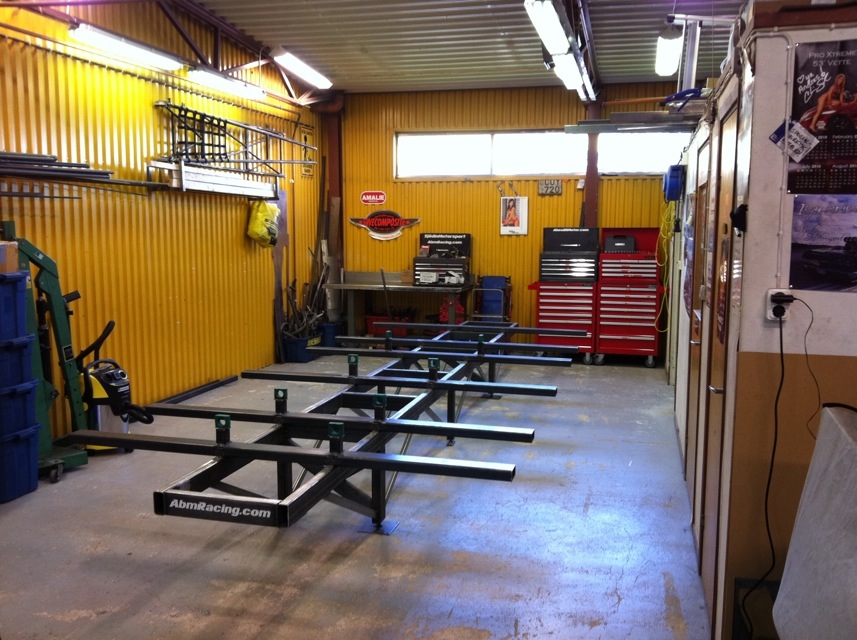 The jigg is ready for one more chassis! 🙂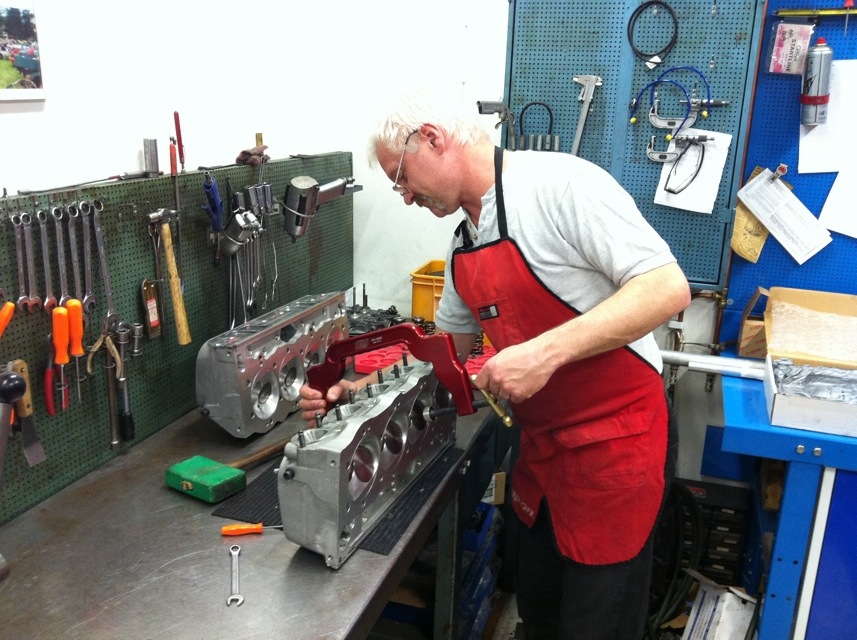 We found out a BIG problem with our spark plug threads…. Which means a lot of work to get the car ready to the next time on Kjula Dragway.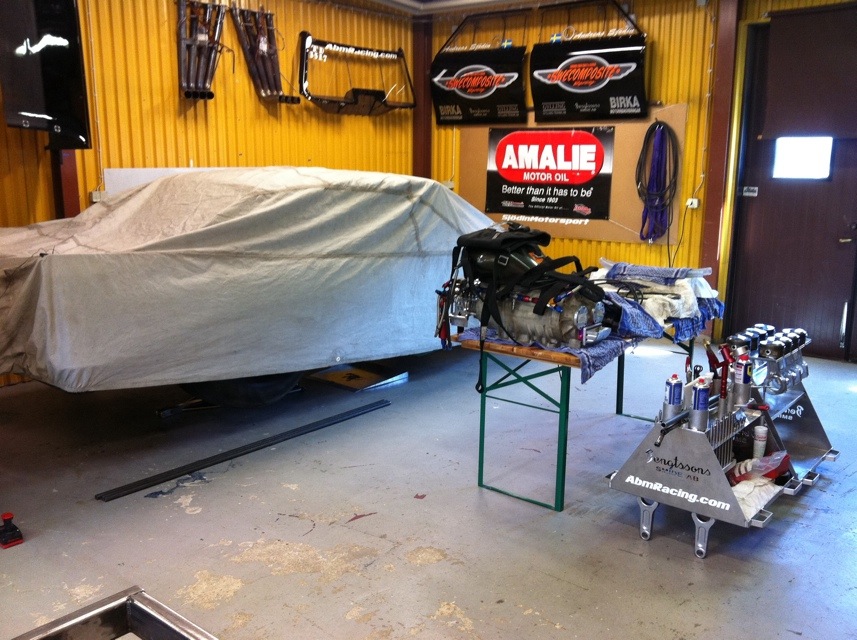 Back to sleep!