Kjula Dragway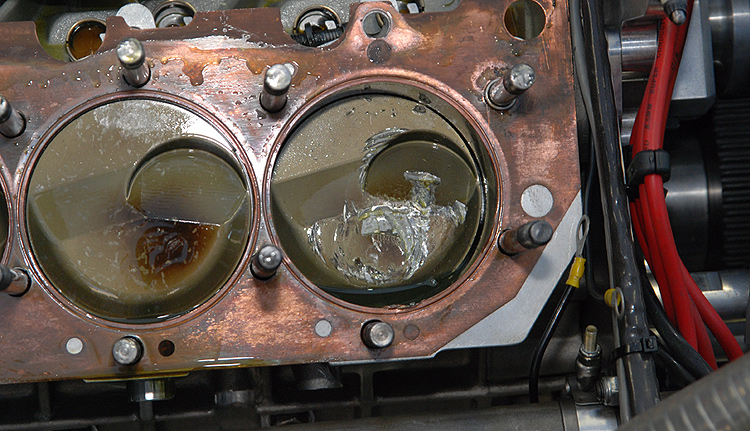 Test and tune! Pistonhead Open Slight Return
Ok, before Malmö I said this will be our last outing for 2012, but in Malmö we did not succeed as we wanted at all… And on Sunday Mathias said "lets go to Kjula next week". I was not interested at all from the beginning, buuut… In the bus on the way home I started to feel that I still got some power left in my right foot! So on Monday we took the decision to go to Kjula anyway for some test and tune! 🙂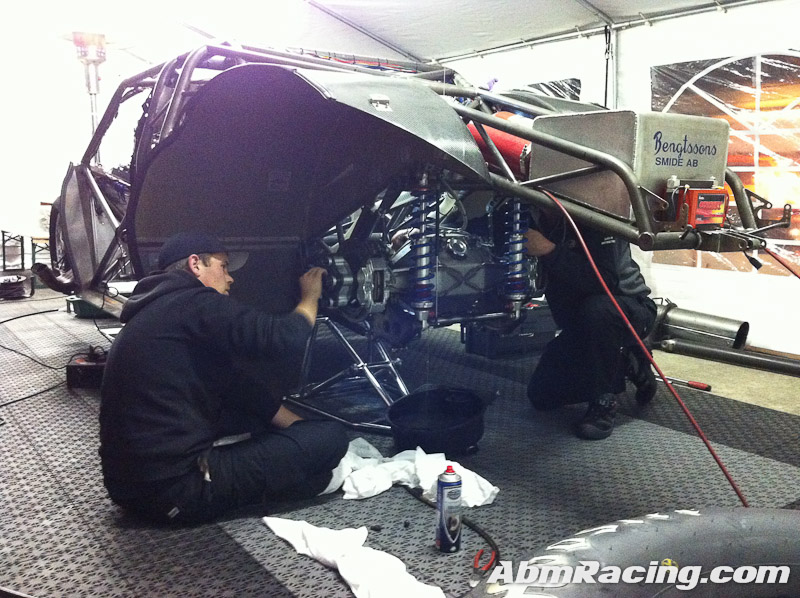 When we got to Kjula on Friday afternoon and unloaded the car we found some oil from the rear end on the floor in the trailer… We never took the car out at home after Malmö. Anyway we made our pit ready and got some food and after that we started to look on the car, we found that a couple of the studs in the rear housing that holds the third member was straight off! I have heard about it but I don't know anyone near me that got this problem before…. Well, tire shake kills! 🙂
When it was fixed and the third member was back in place we started to do some changes in the rear end to the four link bars to try fix the problem we got in Malmö the weekend before with getting of the line… THANKS to Jim Geese for your help!
Saturday morning. Really nice weather and the track were looking really good. We did go out for our first pass around lunch, did leave the line really nice with a 1.07 to 60ft, did hit a little shake half way too second gear when I did put on some more timing and we got the clutch way loose… Anyway made a  4.53 and 210km/h @ 1/8 and I was of the throttle around 2.2 second.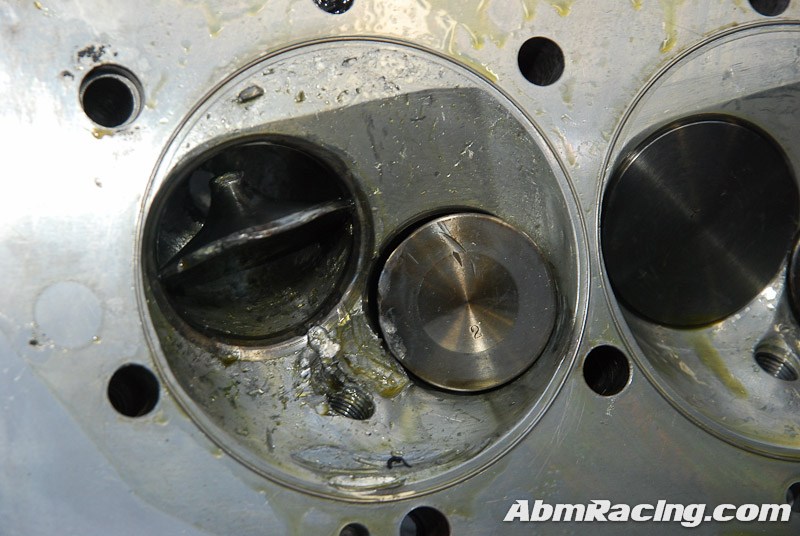 Next pass, only change was that we put on some more clutch. Left the line with a 1.06 to 60ft but after about 1.3 second the car starts to feel loose in the rear just like it does when you pedal a car like this, but I did not do anything I stayed on the throttle but the car felt tired so I was of the throttle after 2.5 second, turned off the engine and cruised down to the end of the track. Back in the pit Åke said that the engine sounded a bit strange out but I did not react on that, but it felt tired… I started to look at the Racepak graph to find out what to do for next round and the Åke got in to the bus with a damaged spark plug and said "it's over for this year". (Because the problem earlier this year with team members that not was enough interested and later left me alone with everything we never got us a pair of spare heads to this year.) Anyway we did drop the intake valve on cylinder number 2, and I guess we did it because the heads are old and repaired a couple of times and then a summer with a lot of tire shakes have left their marks. But it will not be any problem to fix it! We need to change a sleeve, piston, rings, valves, seats and do some welding and we got all the parts in the shop and I just bought an AC/DC weld machine so we can fix it all in house.
But right now it feels like the work on the Chevelle will be standing still for a pretty long while, we need to figure out what to do for next year, with the Chevelle, the bus and the team! I am pretty sure about the Chevelle, if our own bus won't be ready so we can use it we will not race at all next year… And about the team, it feels really good right now! I think we got something really good to work on for next year, we are missing one more full time guy and then we are a real dream team! 🙂
I would like to say a special thanks to the following people for the weekend at Kjula Dragway,
Jim Geese, Maria Nörgaard, Mathias Westman, Christer Westman, John Johansen, Sara Sjödin, Max Hamrin, Marcus Sjödin, Åke Sjödin, Simon Arvidsson, Tina Hampgård for letting Simon play with us! Pelle Hallström and the whole crew at Kjula Dragway. Thank you!
And once again,
Lenn Lindell for borrowing me his old bus.
Björn Friström for borrowing me his trailer.
Let there be winter and it was.
/Andreas.
Event video
Photo gallery
[nggallery id=23]
Event posts
On the road again!
Done for this year..!
Disaster…
Pretty good run!
Soon time for us!
Saturday morning.
Done for today.
We are at Kjula Dragway!
Leaving Täby and heading for Kjula Dragway!