Kjula Dragway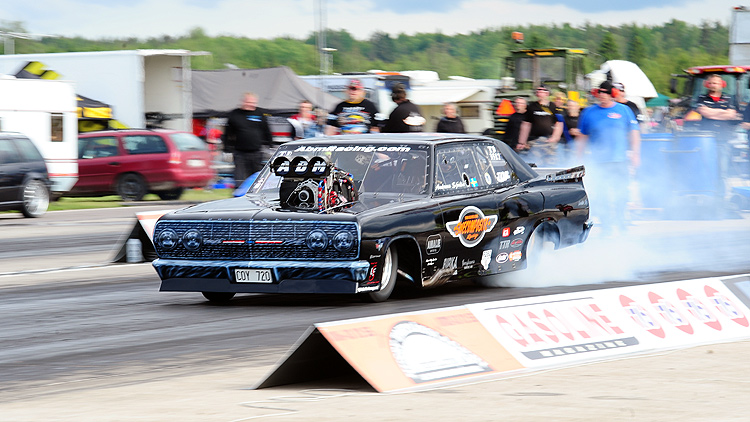 Back in the shop after a really great weekend at Kjula Dragway!
After putting about 120 hours and a lot of money into the car the last 6 days before the race and then way much communication problems on Thursday that almost made the Chevelle stay in the shop instead of going to the track. A huge thanks to Jonnie Lindberg and the whole LL Racing team! Without you guys I would have missed this weekend and I would not have done what I love the most in my life. Racing my car and be out on the track with the big racing family. I wish it was more of you guys out there! I would like to say that race the car is about 10% of the racing deal and 90% is to meet all the people out on the track, eat good food and have some beer with my friends.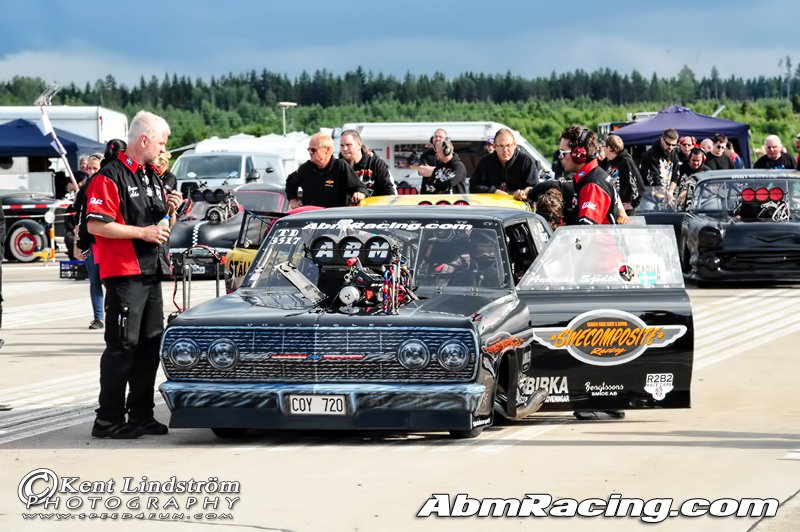 It felt really good to get the car to the track, make the first burn out for the year, go to the starting line up on the 2-step and then just release the clutch pedal and feel the power. GOOSEBUMPS!!! It feels so damn good everytime!
We did not make any really fast runs, had a lot of tire shake and went up in smoke and had way too much rain. But we made a 4.71sec run, 1.03 in 60ft and then just cruising down the track, and with that we ended up as number 14th qualifier!
Thanks to everyone that helped me get the car ready in the shop, to the track and on the track! Åke, Tobbe, Crille, Jimmy, Jonnie, Johan, Marcus, Simon, Kenta, Lenn and the whole LL Racing team for all your help! And a extra special thanks to our extra mother, Catta for feeding us the whole weekend! 🙂
Because of the conditions we had last Thursday morning, I'm more than happy with the weekend and the end result. All I wanted was one specific birthday present. And I got it, take the Chevellen down the track!
Now were heading for the race at Sundsvall Raceway 20-22/7.
Rock on!
/Andreas.
Event video
Photo gallery
[nggallery id=18]
Live event posts
Third run. 4.71/204
Qualifying list at the moment
Second qualifying round
First run @ Kjula.
Loaded and on our way.