Kjula Dragway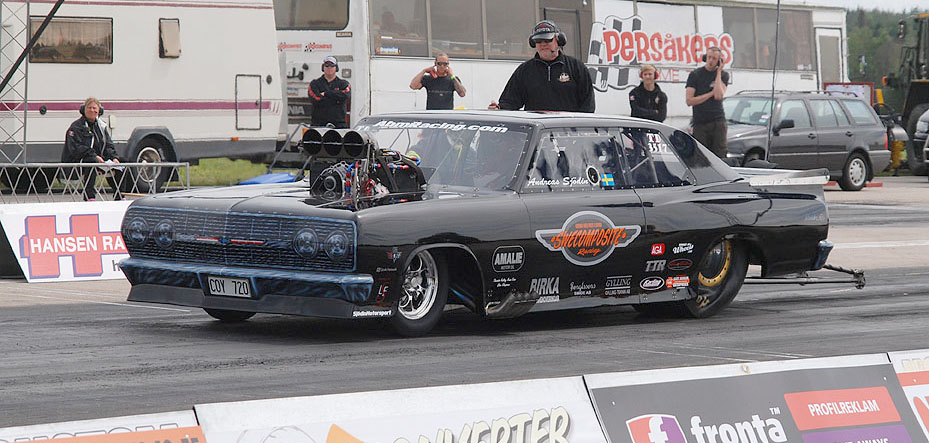 Another test weekend at Kjula Dragway completed. After last weekend we spent at Kjula we discovered that we had some problems with th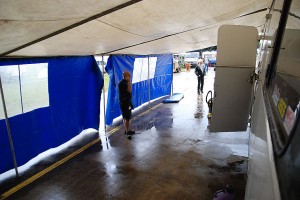 e spark plug threads on our cylinder heads. But after some long nights in the garage and help from good friends we managed to get the car race ready for this weekend. The team gathered friday afternoon,  loaded the bus and began the sunny journey to Eskilstuna. Once at Kjula we just started to mount the tent to the bus, then Mr Murphy arrived…. The weather went from perfectly sunny to pouring rain…
During saturday we managed to make 3 runs. 1st run was a big failure because of a missunderstanding at in the staging procedure. Everything worked really well at the starting area during the 2nd run, but when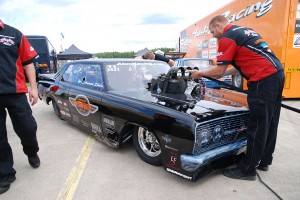 Andreas hit the throttle and the car just went up in smoke directly. 3rd run, was a personal best for both Andreas and the car. 8.95 / 255 km/h… After just 0.5 seconds Andreas let of the throttle and then just cruised down the strip. So we're making progress after each run.
Next outing for ÅBM Racing will be American Car Show in Norrtälje where we'll make some noise for the crouds! See you there!
Post event movie
Live blog posts from the event
Kjula – Here we come!
Arrived at Kjula
Getting ready
Sunday morning
Starting area survival kit
Worlds fastest tow car?
Photo gallery
(Click one image and then use the right/left arrow keys to go through all images.)
[nggallery id=4]