Three weekends and one whole week of work and we got A LOT of stuff made on the trailer, we even got some stuff mounted in it that makes it start to look crazy good!! 😀
A huge thanks to Max, Patrik, John, Johan from Lsf Custom and Erik from Bengtssons Smide for spending all this time to make this dream come true! 🙂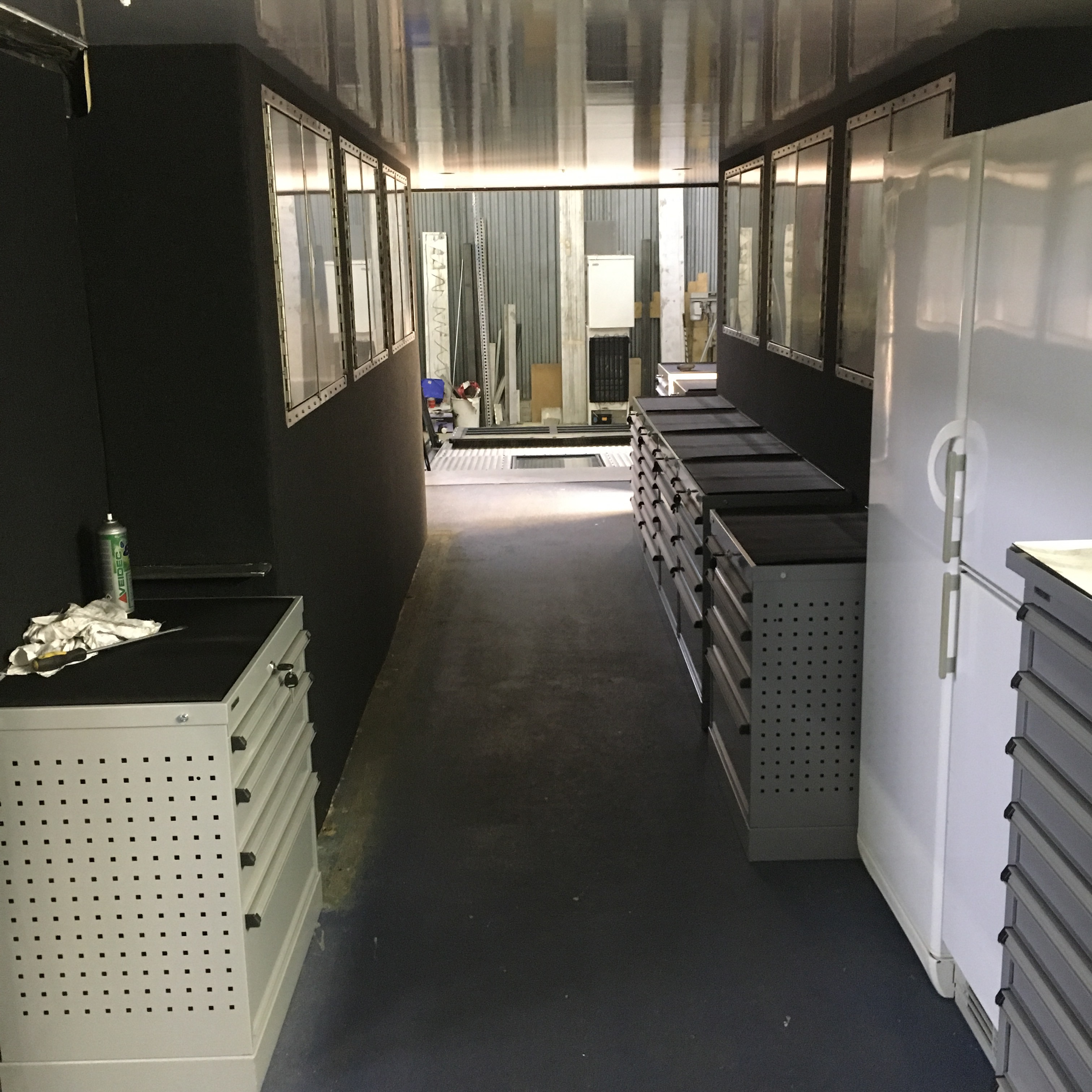 In the end of March we started over again for real on the trailer, we finally got some time and money to spend on it and now in the end of April I must say we spent it really well!!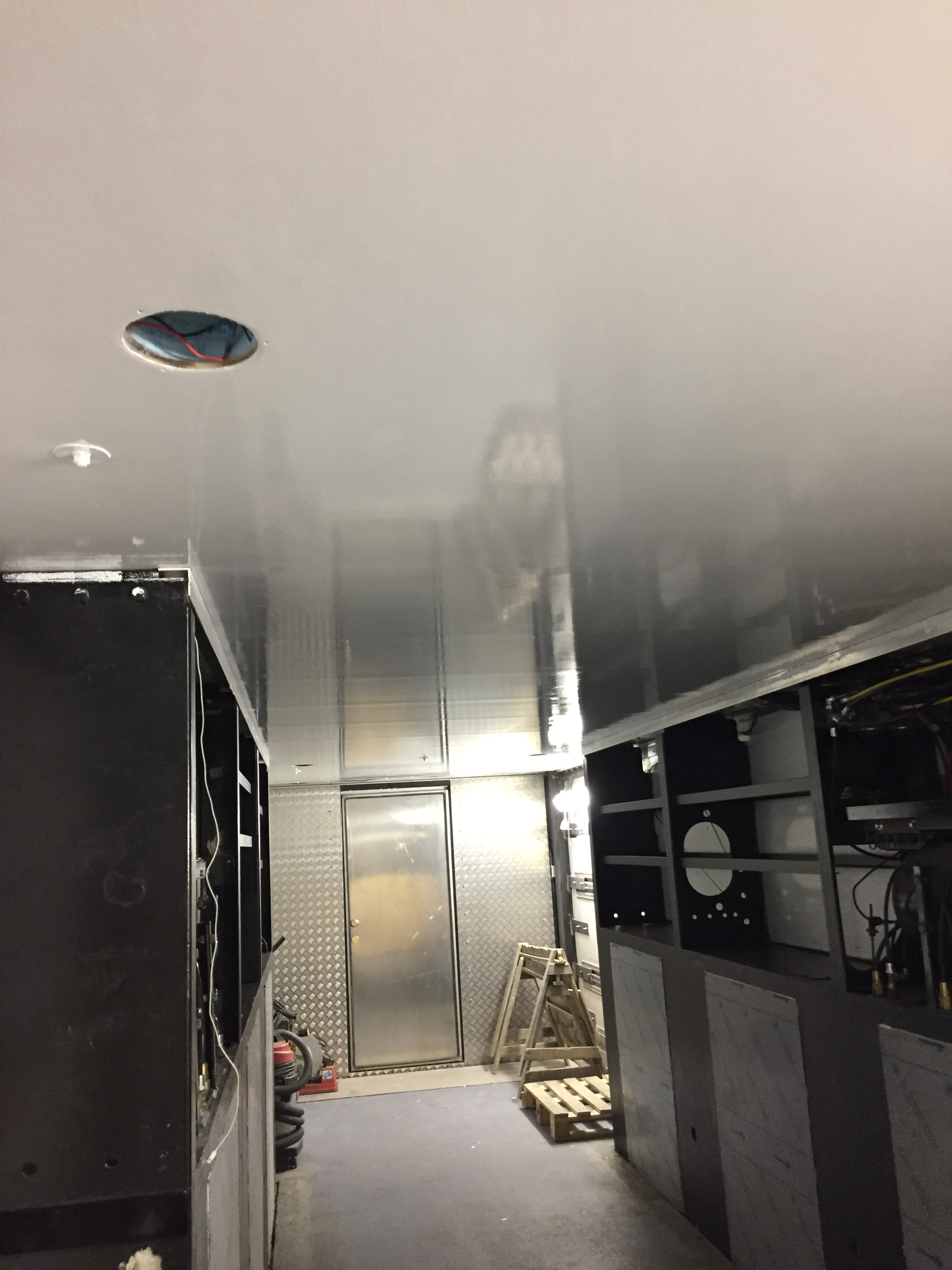 Patrik, John and Johan from Lsf Custom did sand down the roof and got some new good looking paint on it,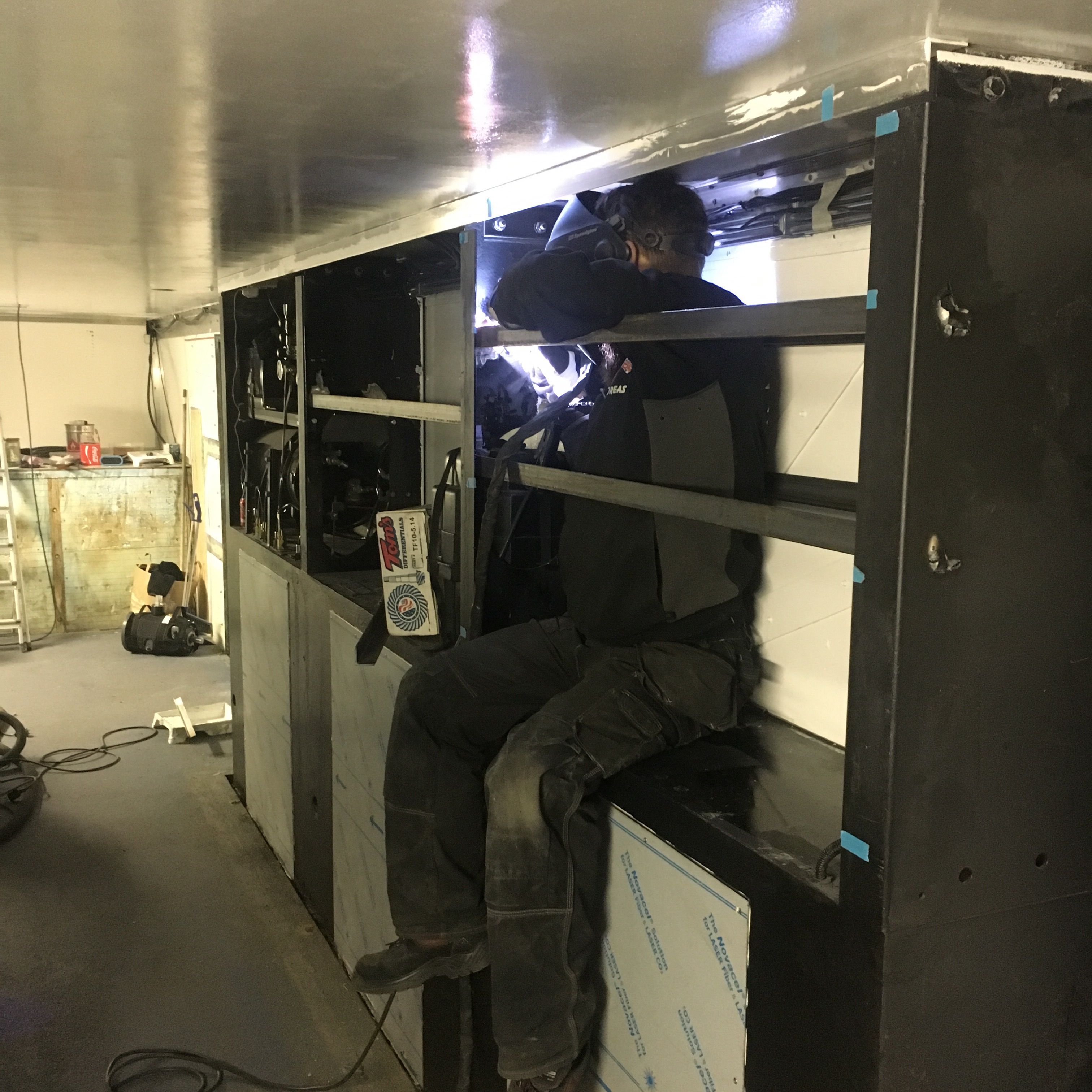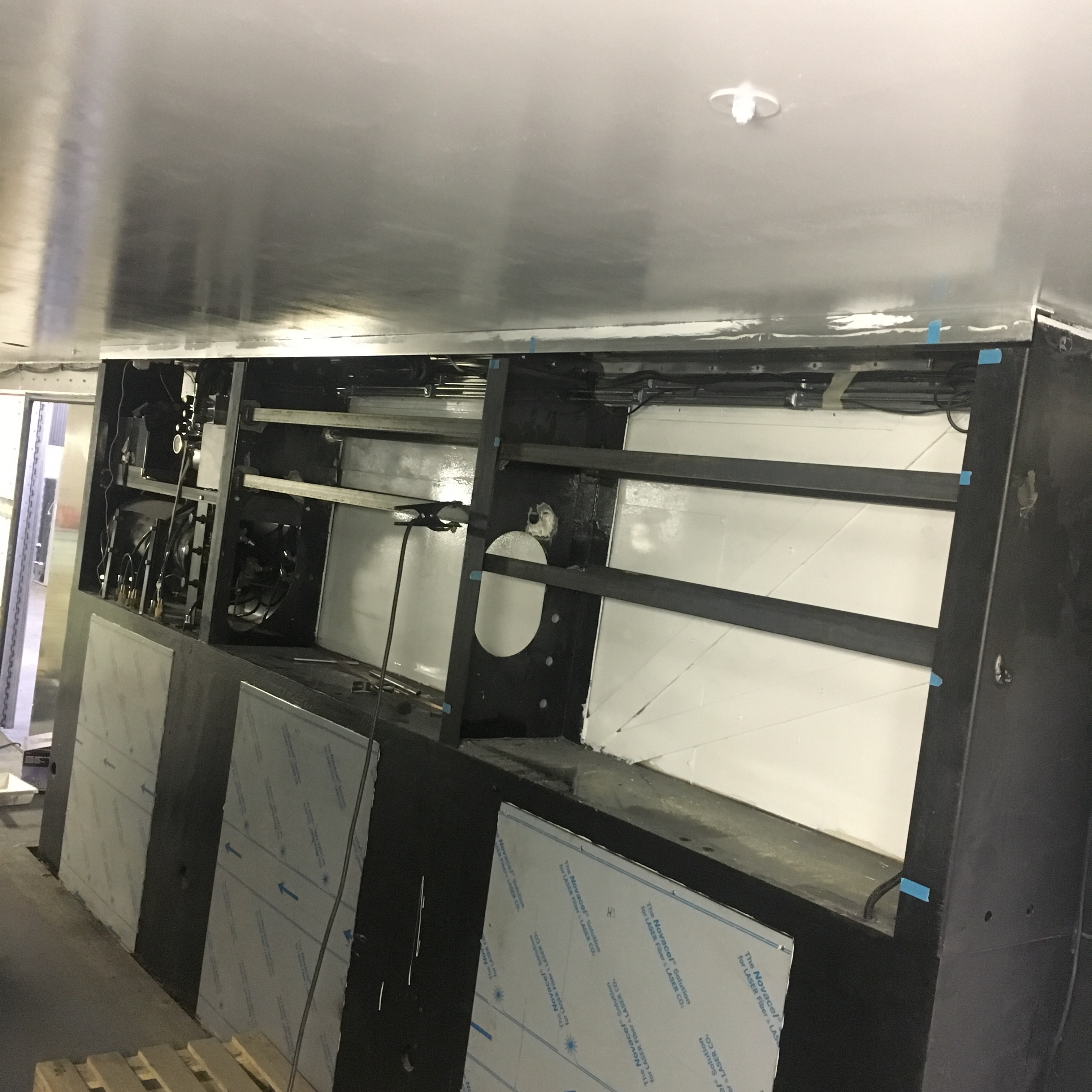 We got some steel profiles welded in in our coming cabinets that will hold the shelves in place above the wheel boxes.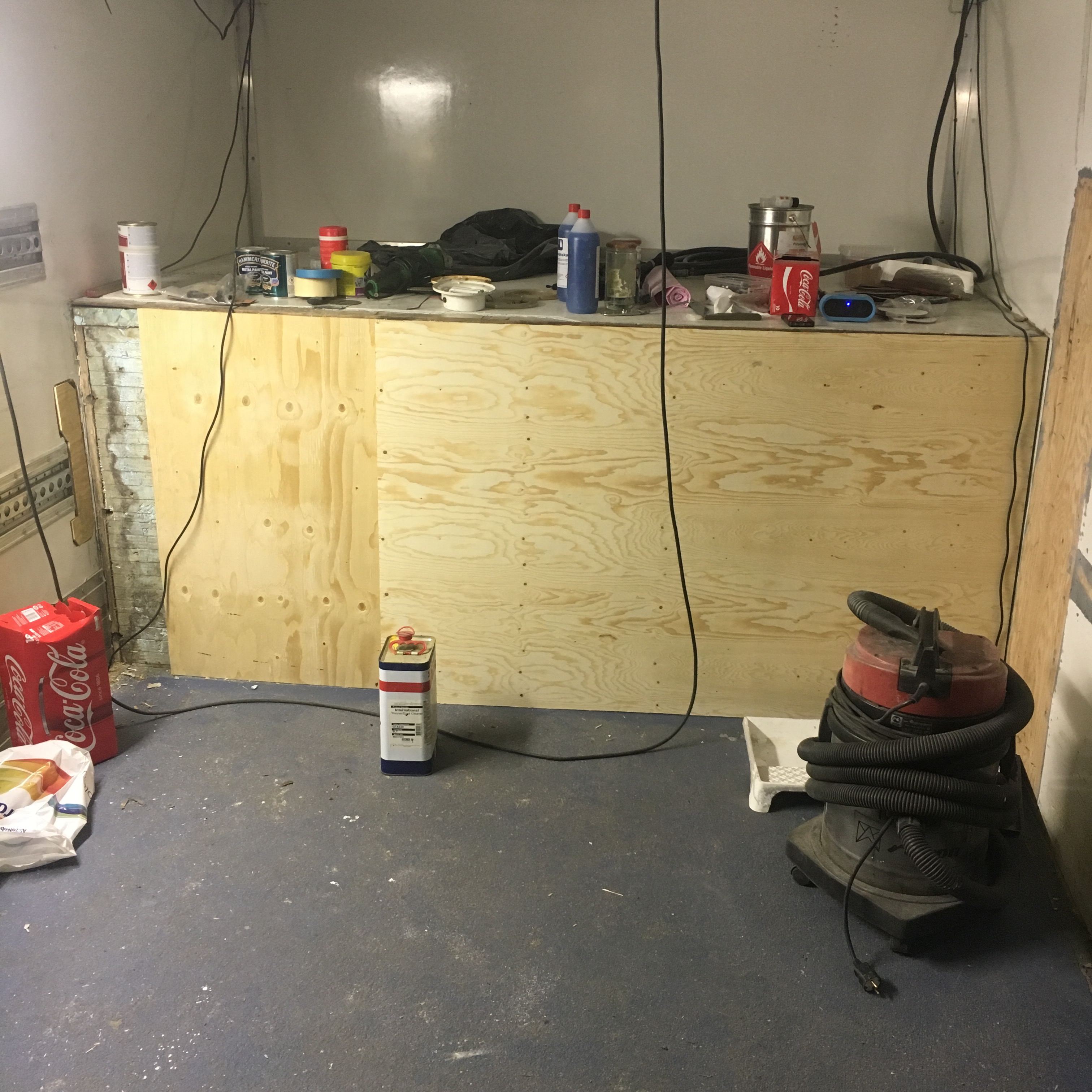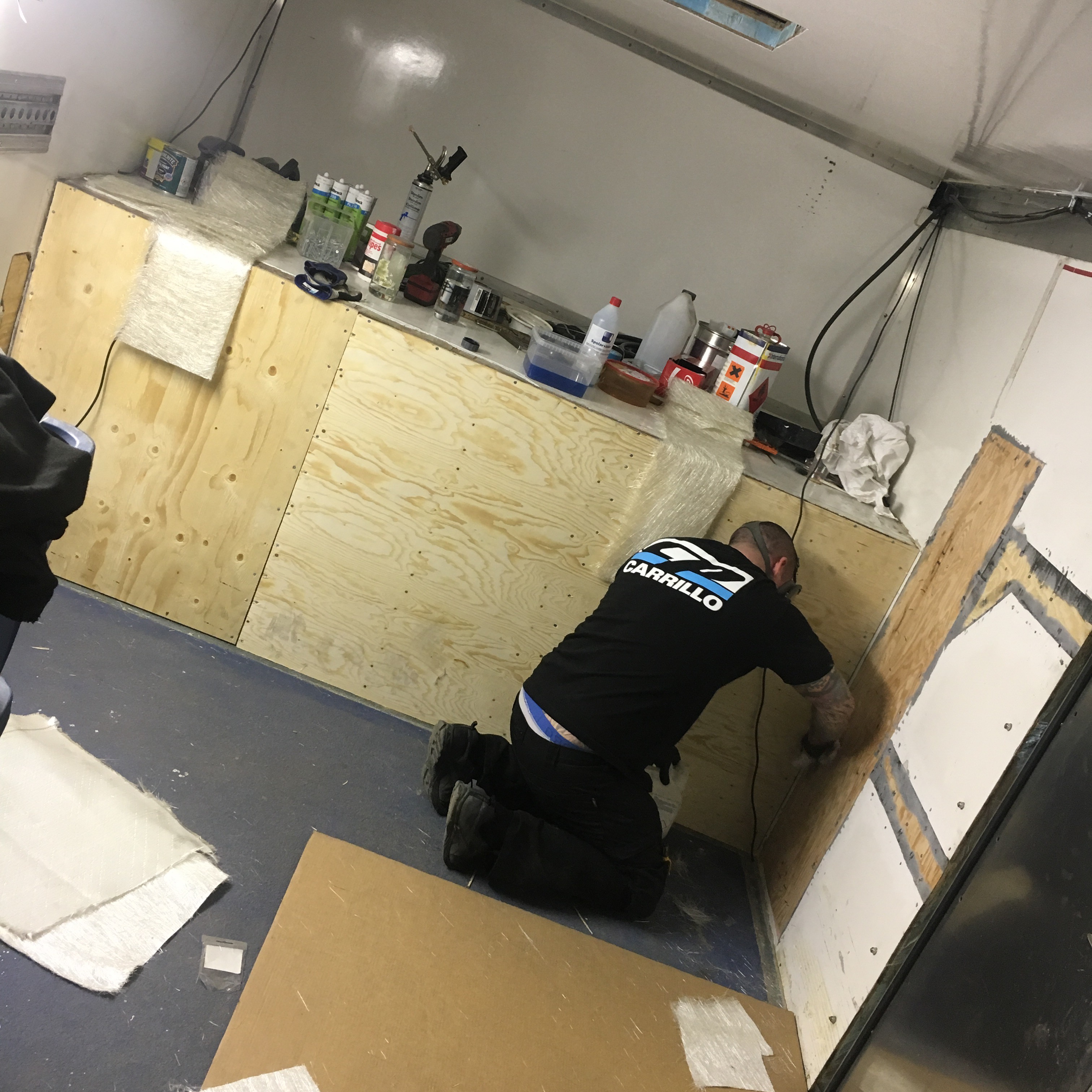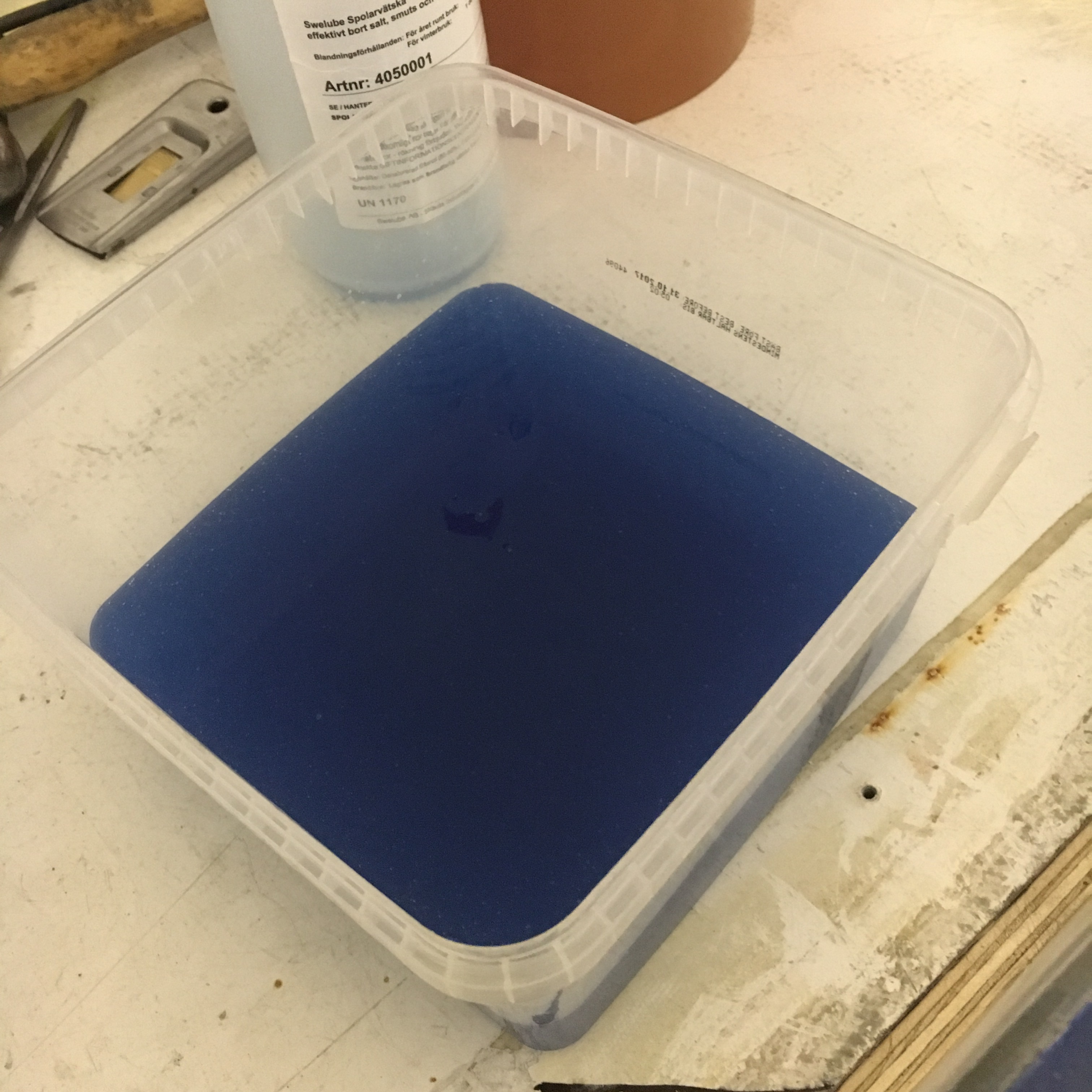 Me and Max have finally made the last glass fiber repair in the trailer… now it's really enough, no more plastic fantastic! 😉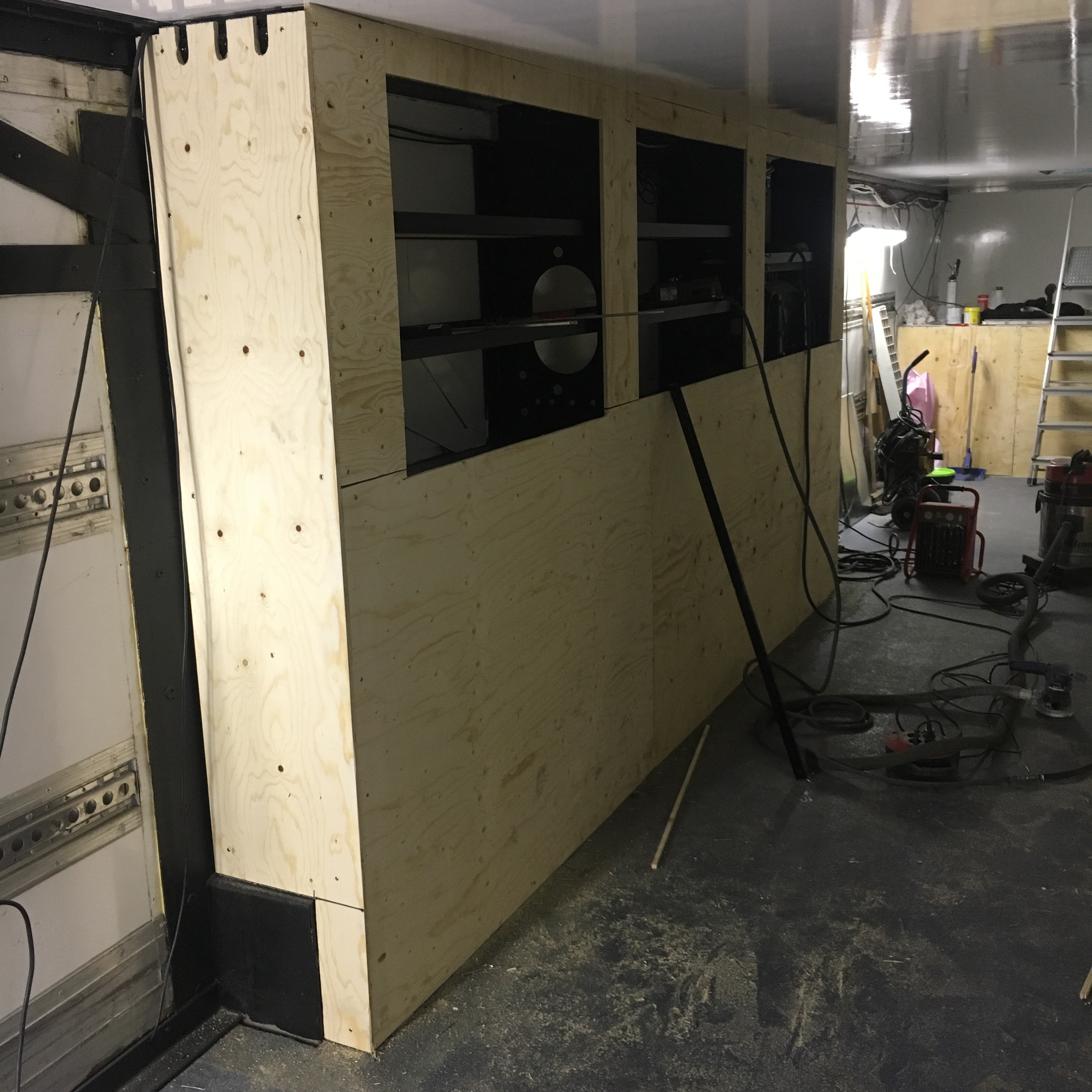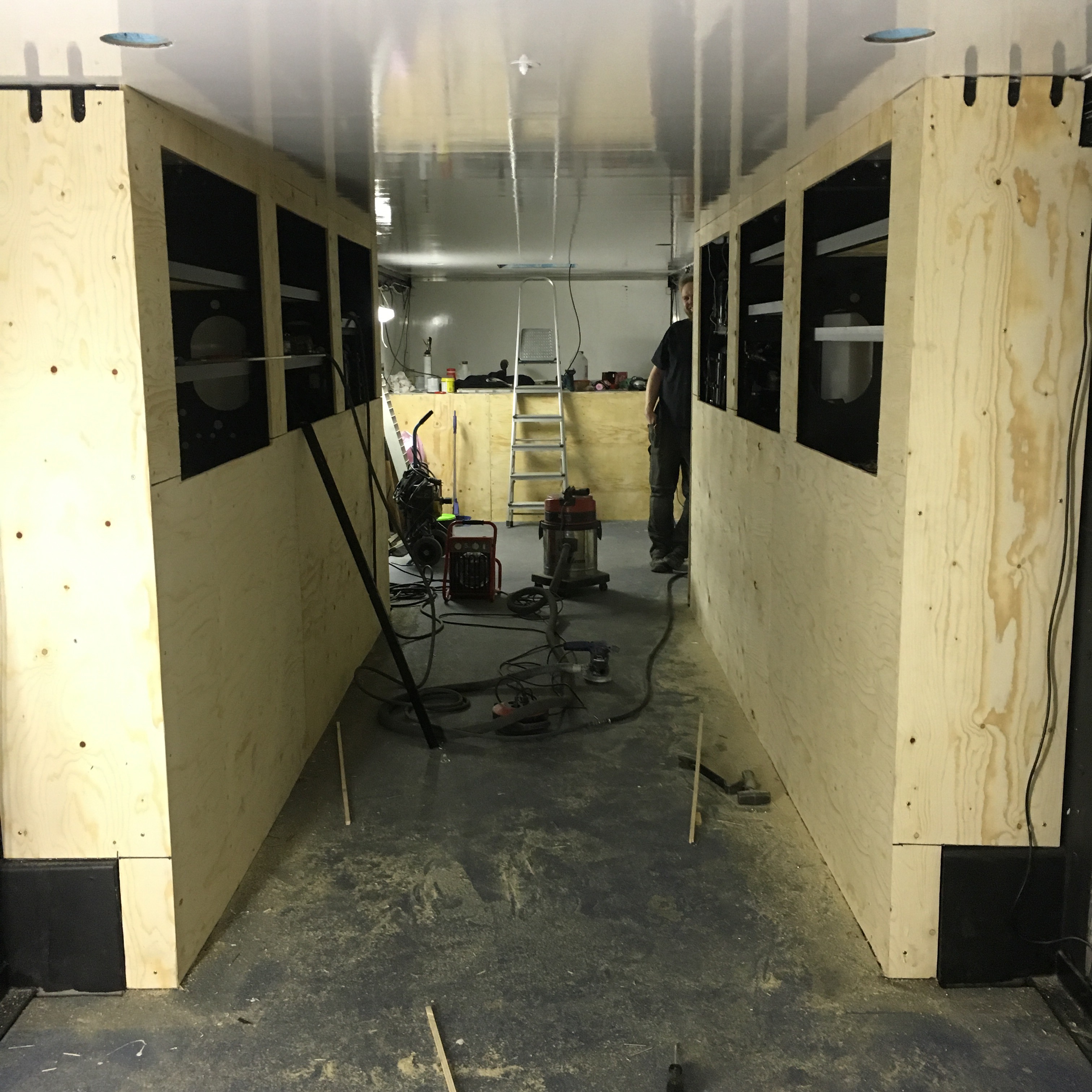 Patrik got some wooden plates mounted on the wheel boxes to insulate and also close so we will get somewhere to mount the cabinet doors.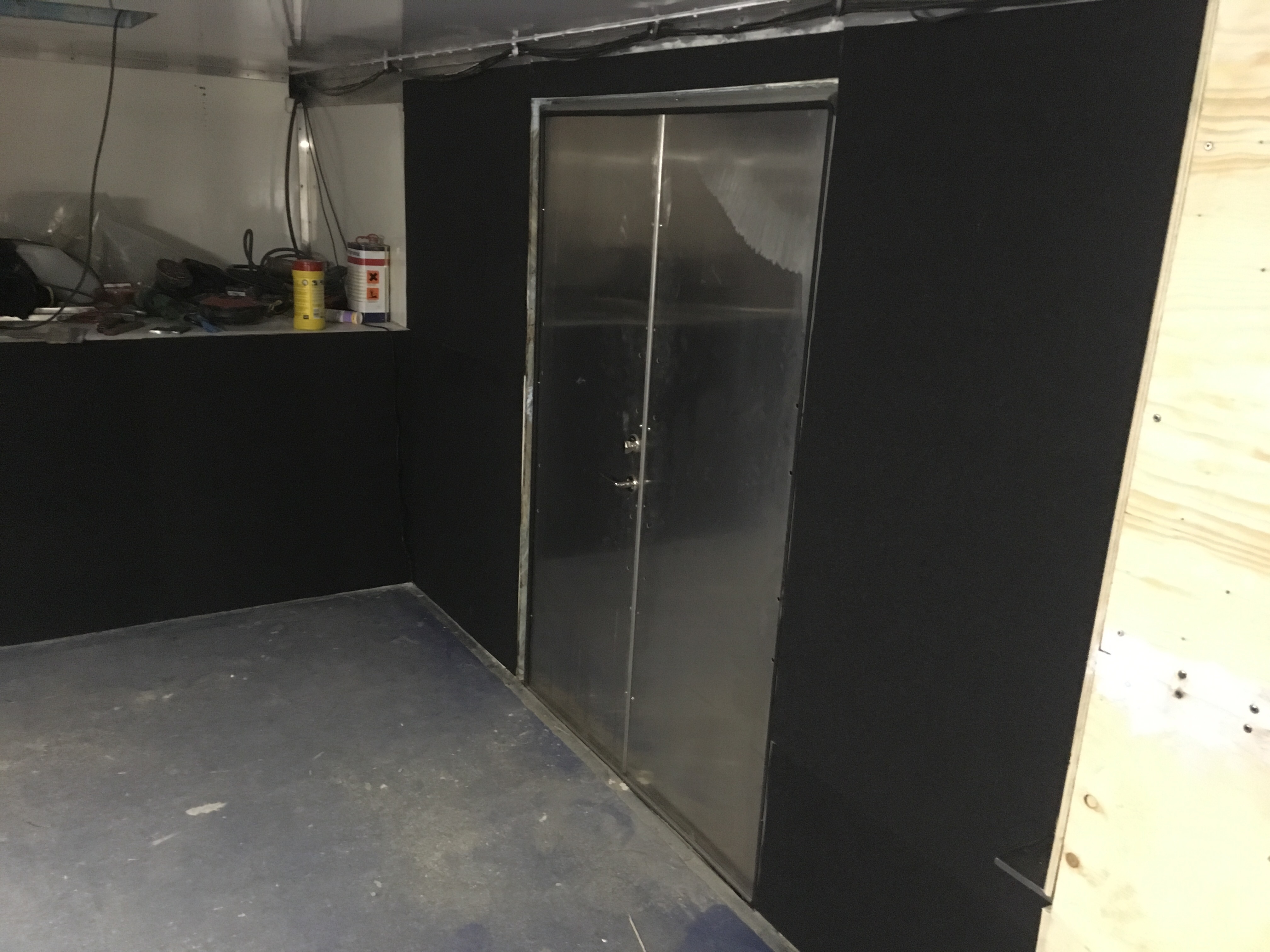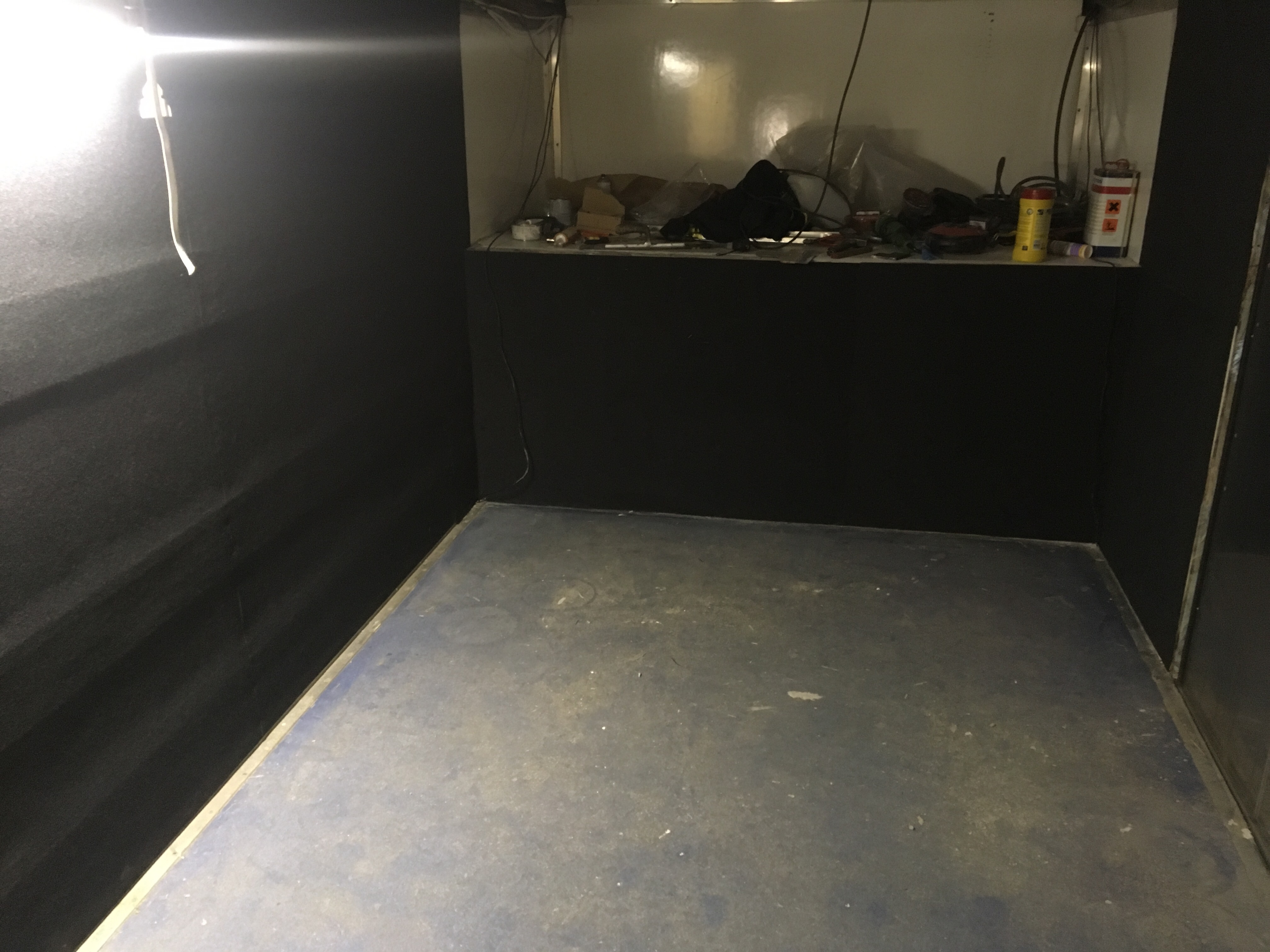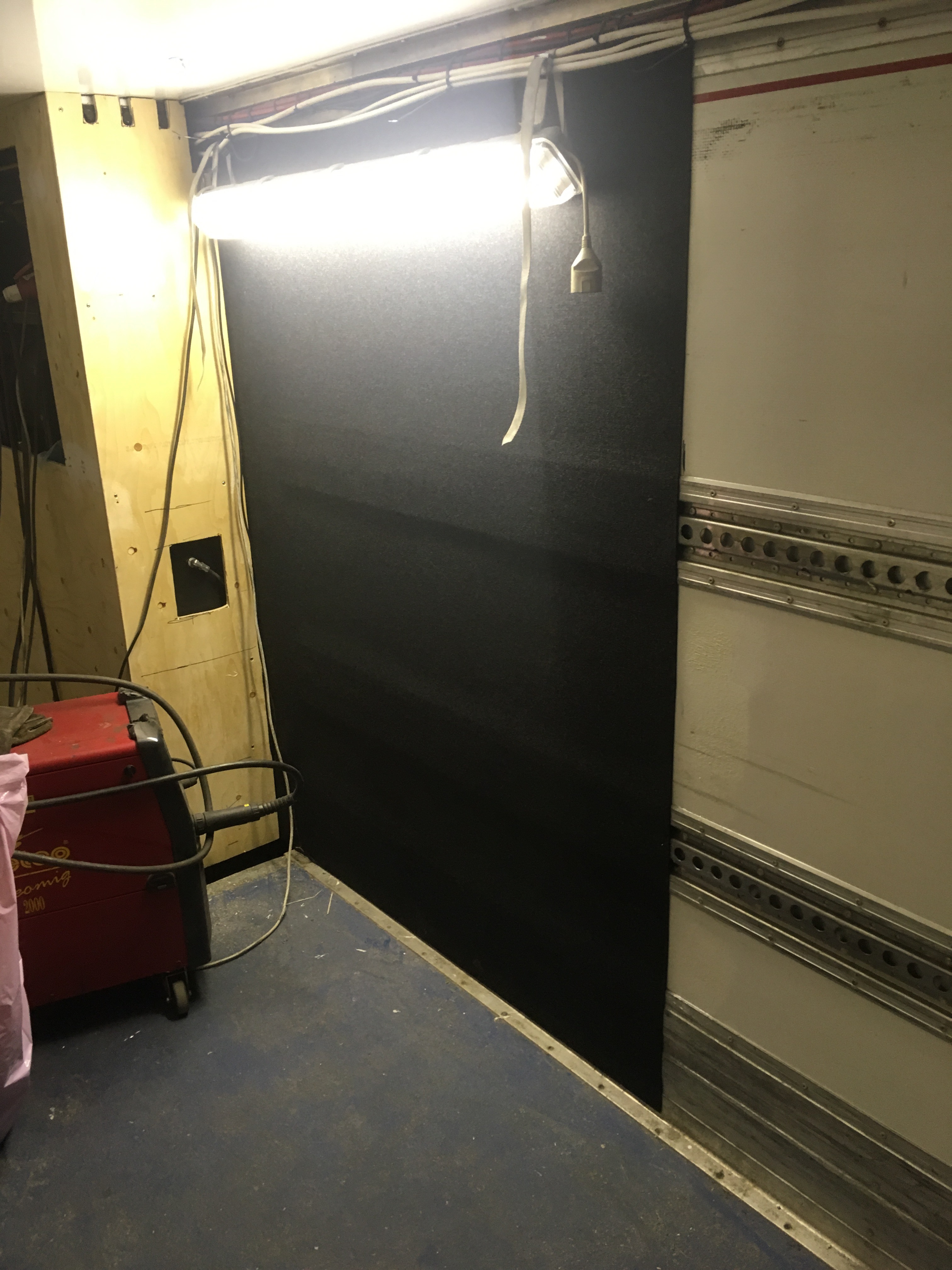 Patrik also got a blanket up on the walls, it looks really good doesn't it!? 🙂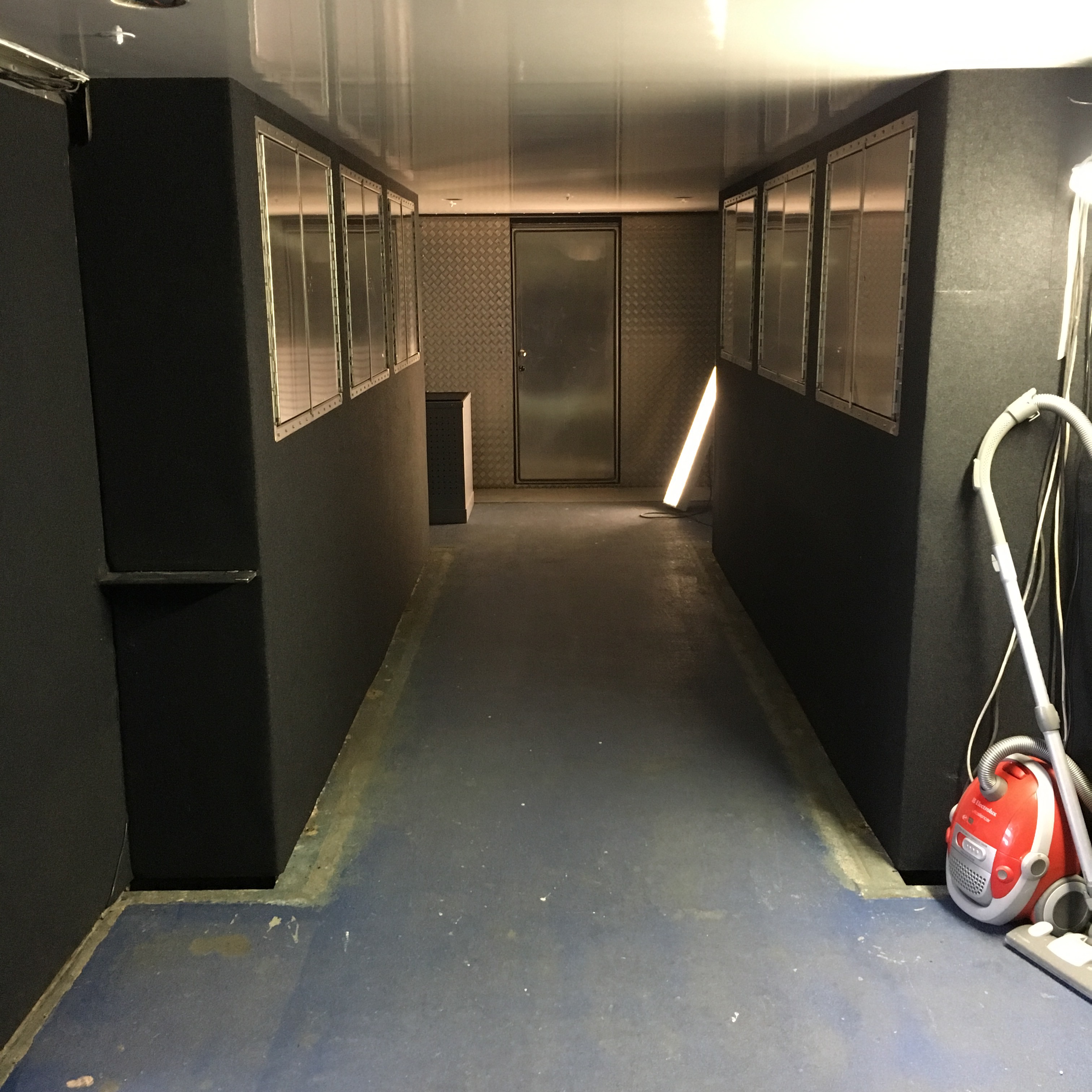 And then some frames and doors for the cabinets fabricated by our great partner Bengtssons Smide!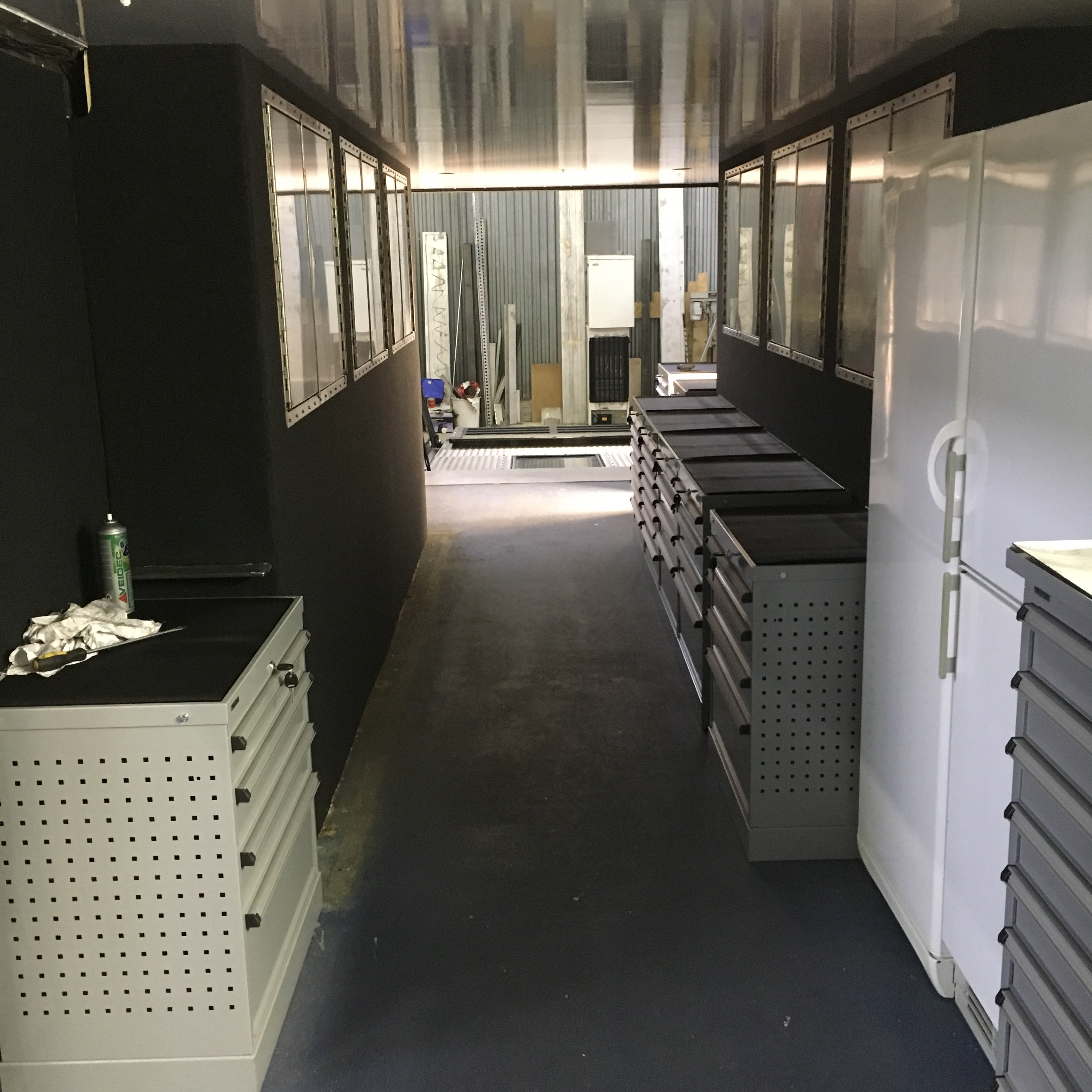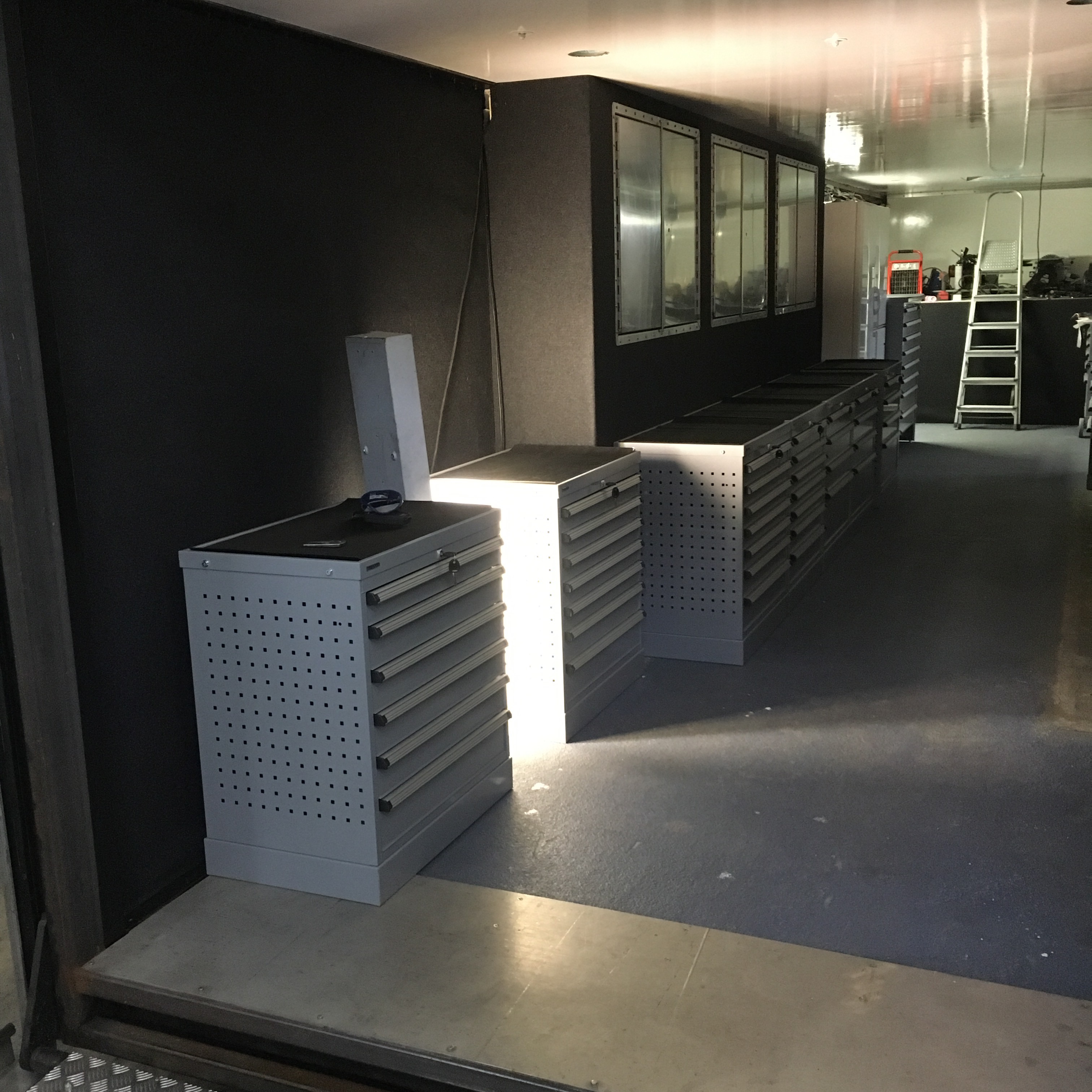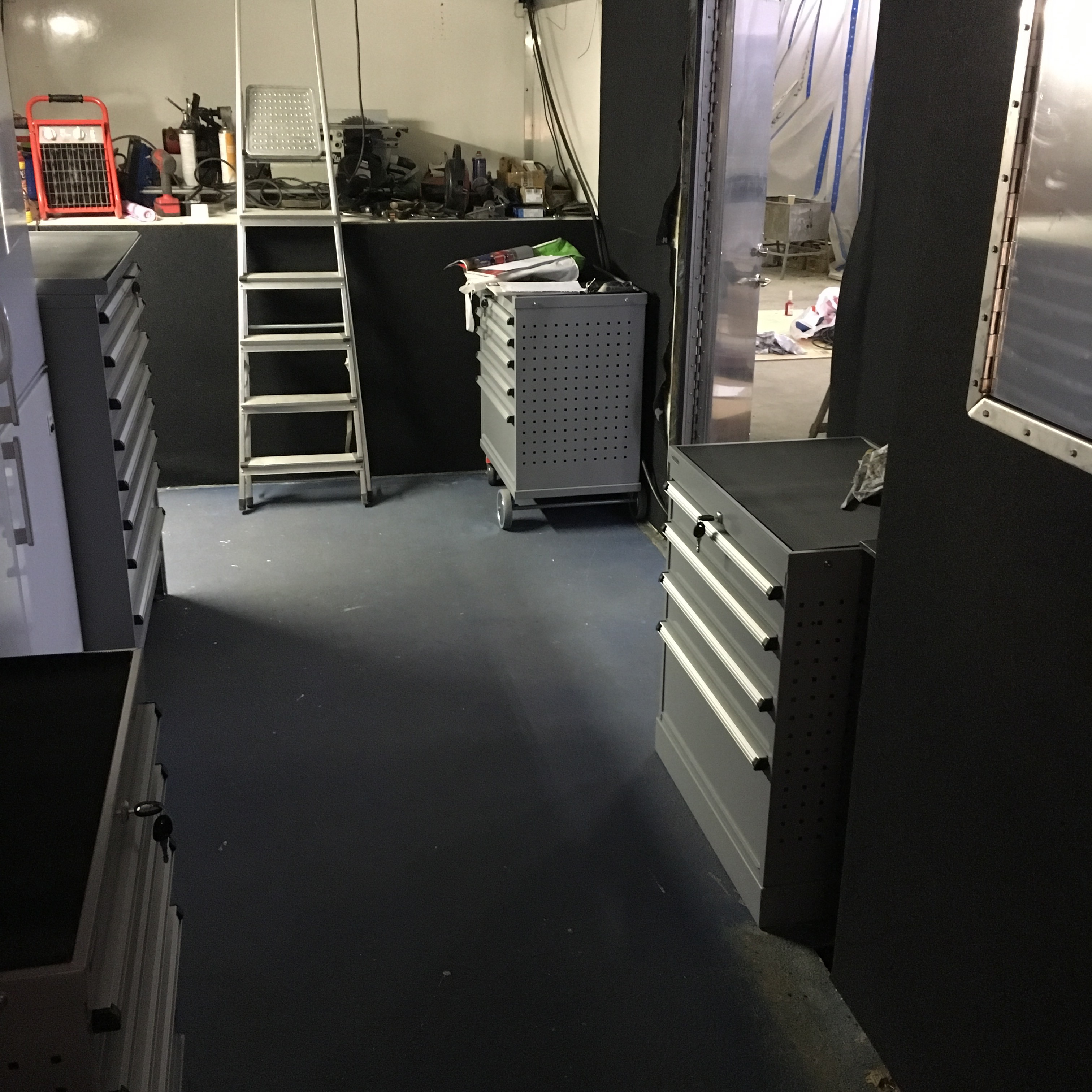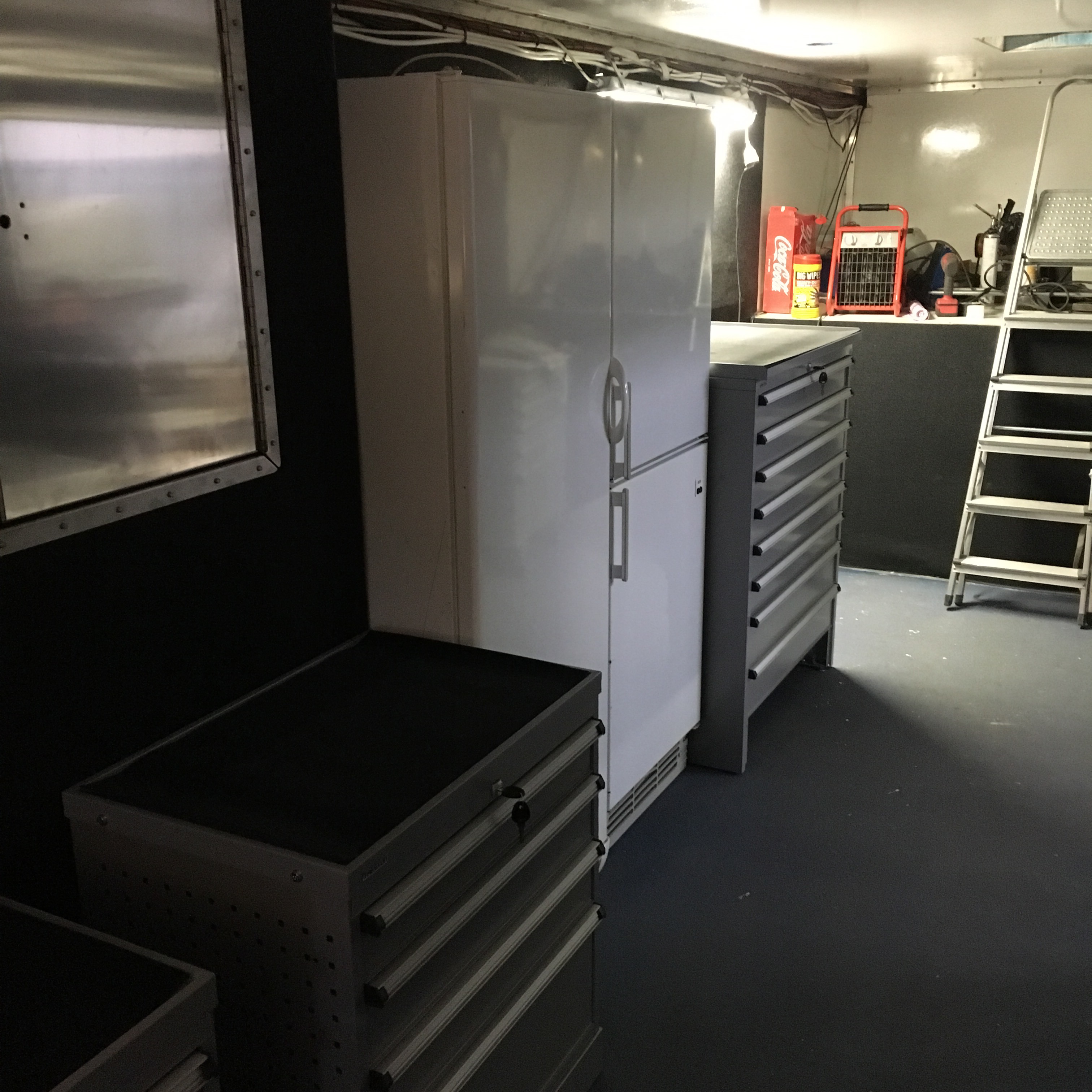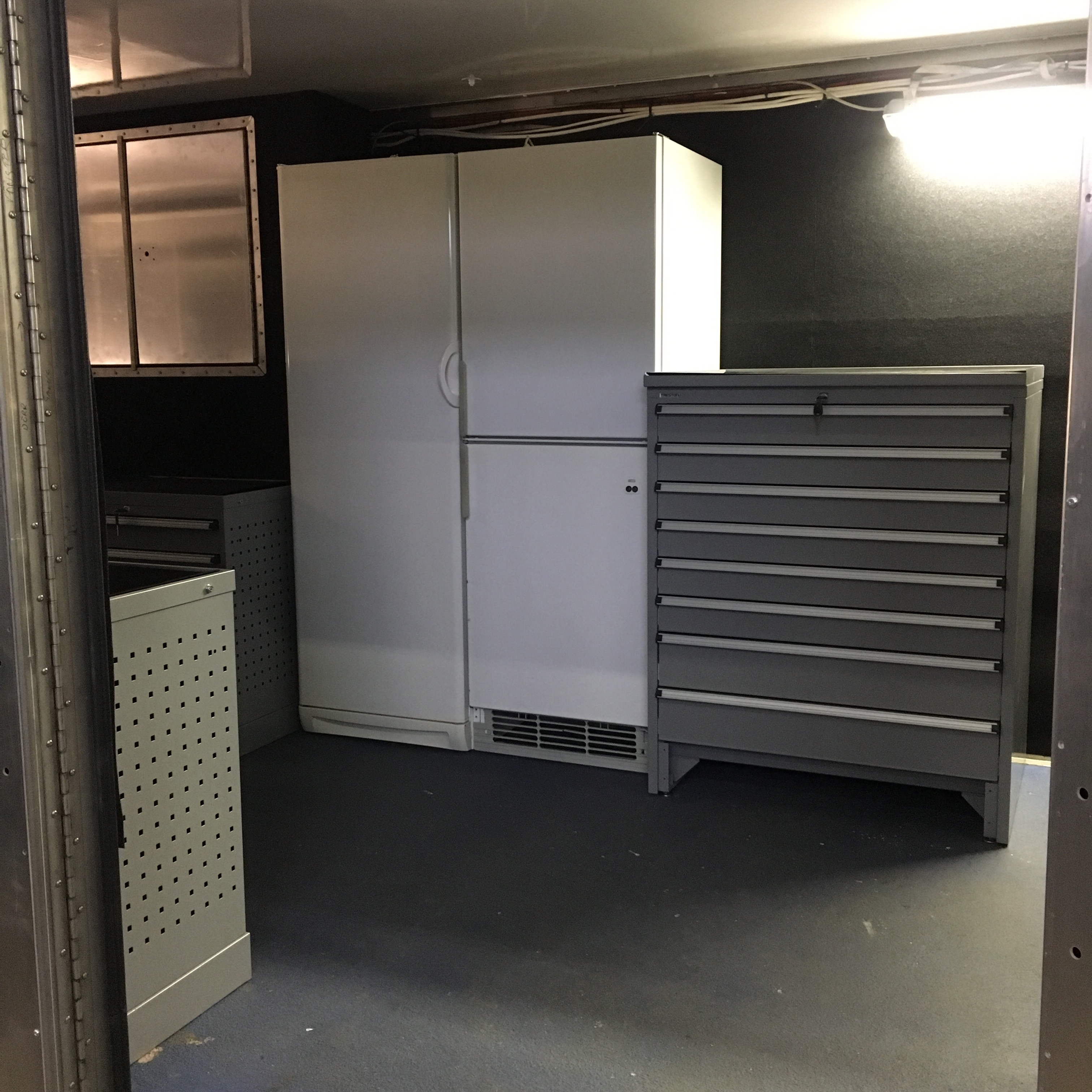 Now how about that!!? A couple of weeks ago we got all our new cabinets / boxes from our awesome partner Treston to put in the trailer! This feels so crazy good, finally we can get the trailer organized with all our tools and spare parts this is just too good to be true! I want to say a huge thanks to Göran at Treston in Arninge for believing in us and for supporting Sjödin Motorsport / ÅBM Racing the trailer starts to look really great!!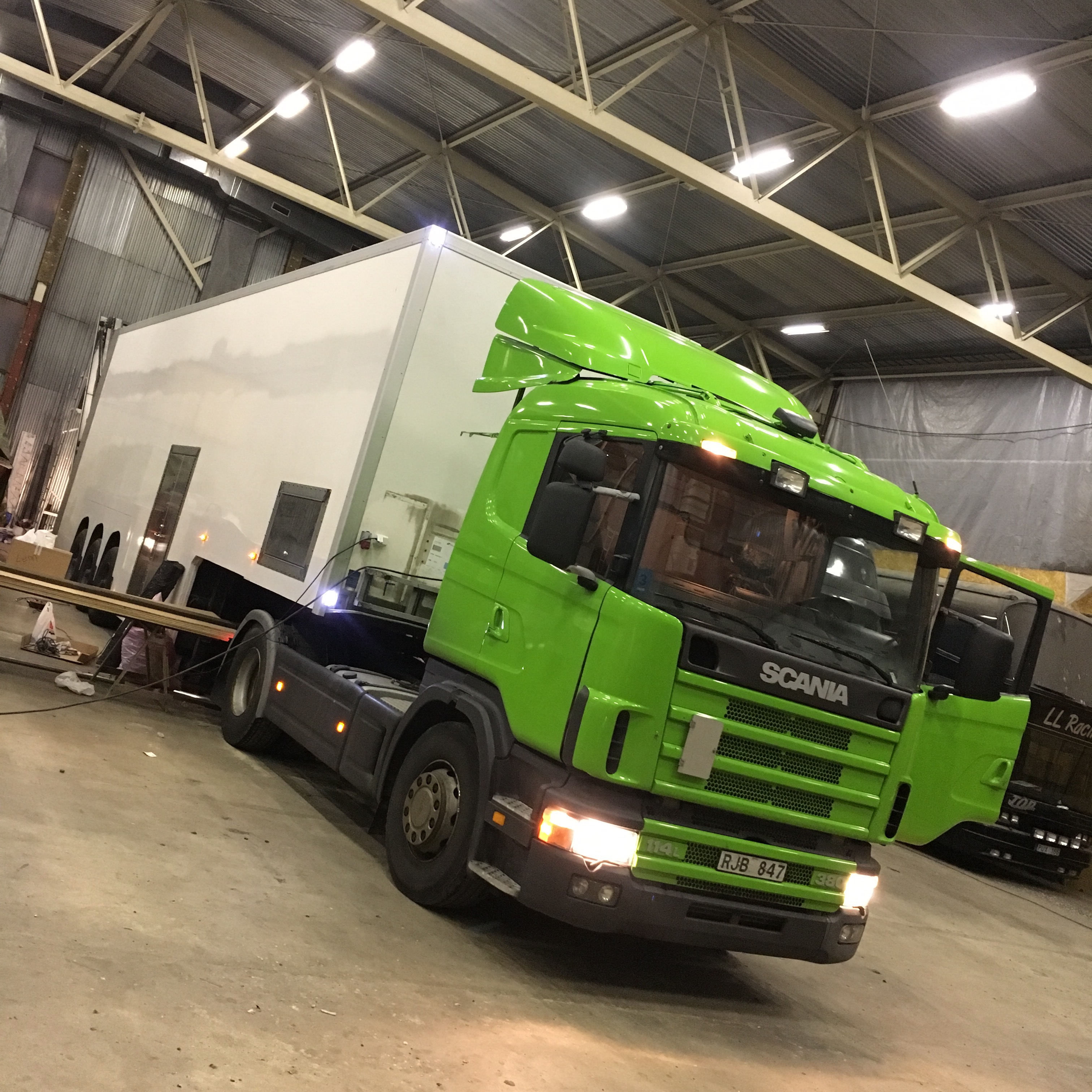 We have also tried to put together Kermit and The With Hell, everything went so simple and smooth with the lights and air system so something must be wrong 🙂 …
The lift gate is sealed up and pretty much all done! No more Gorilla Tape here!!..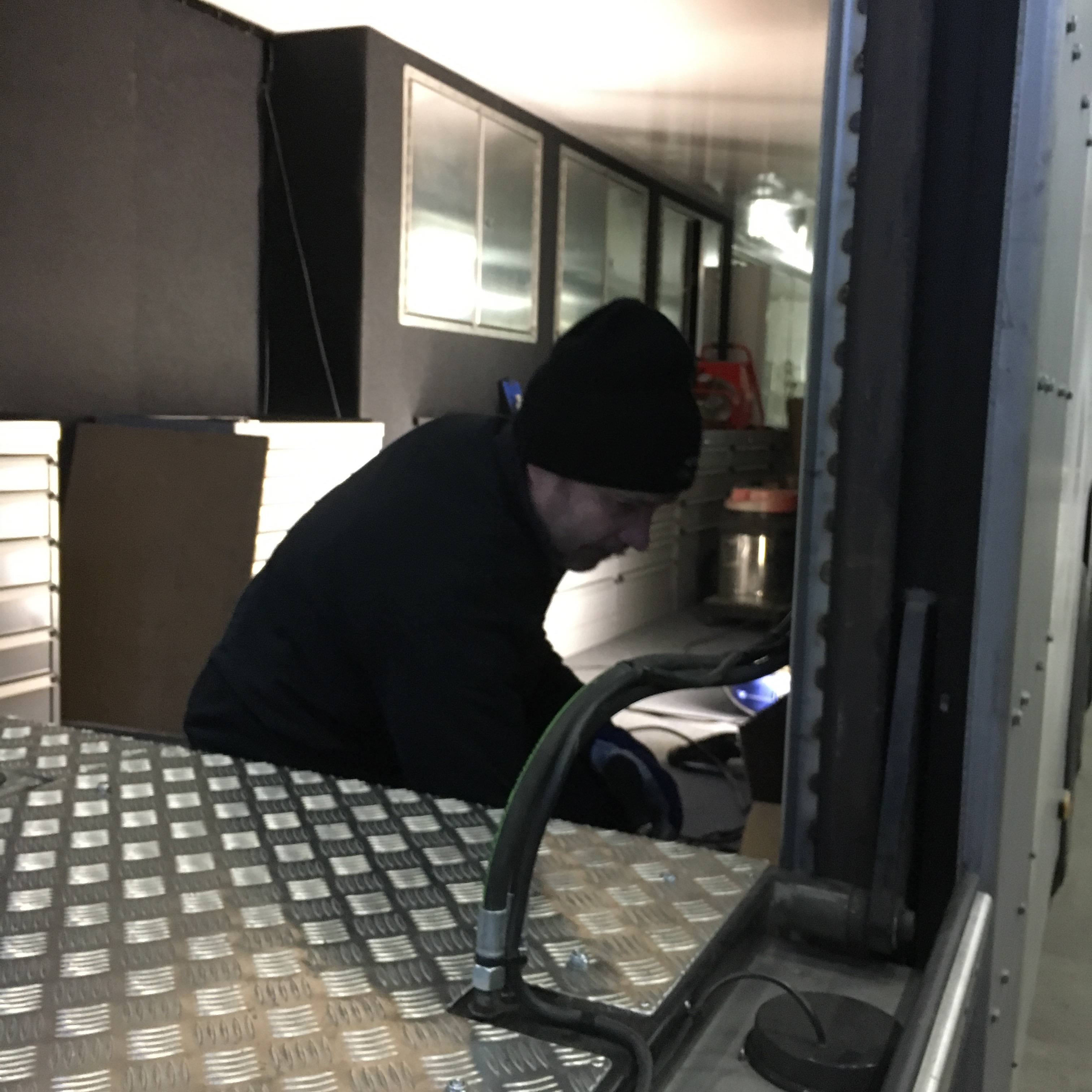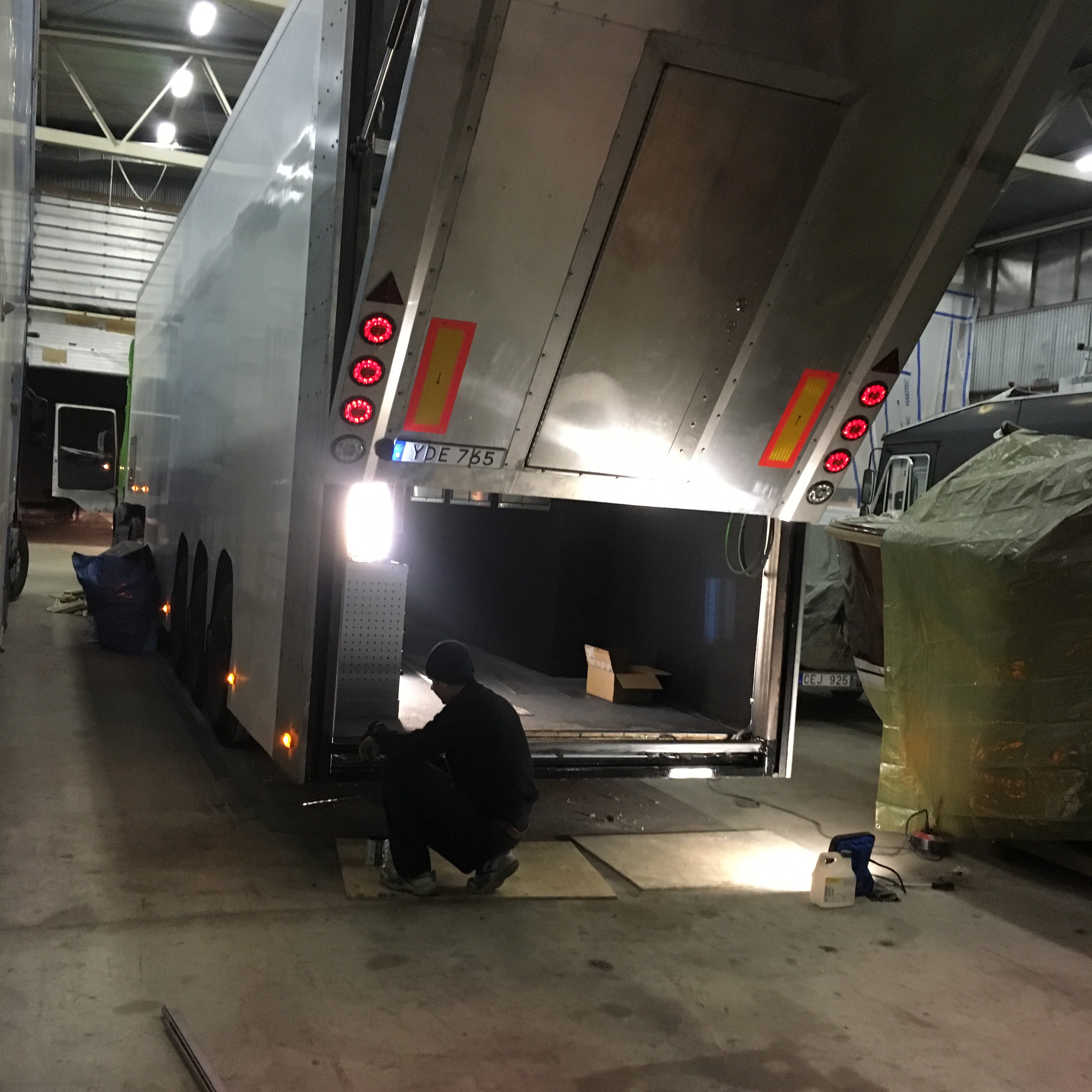 John went by and got some fresh black paint on everything I have been fabricating.

Max, what a awesome great guy! 🙂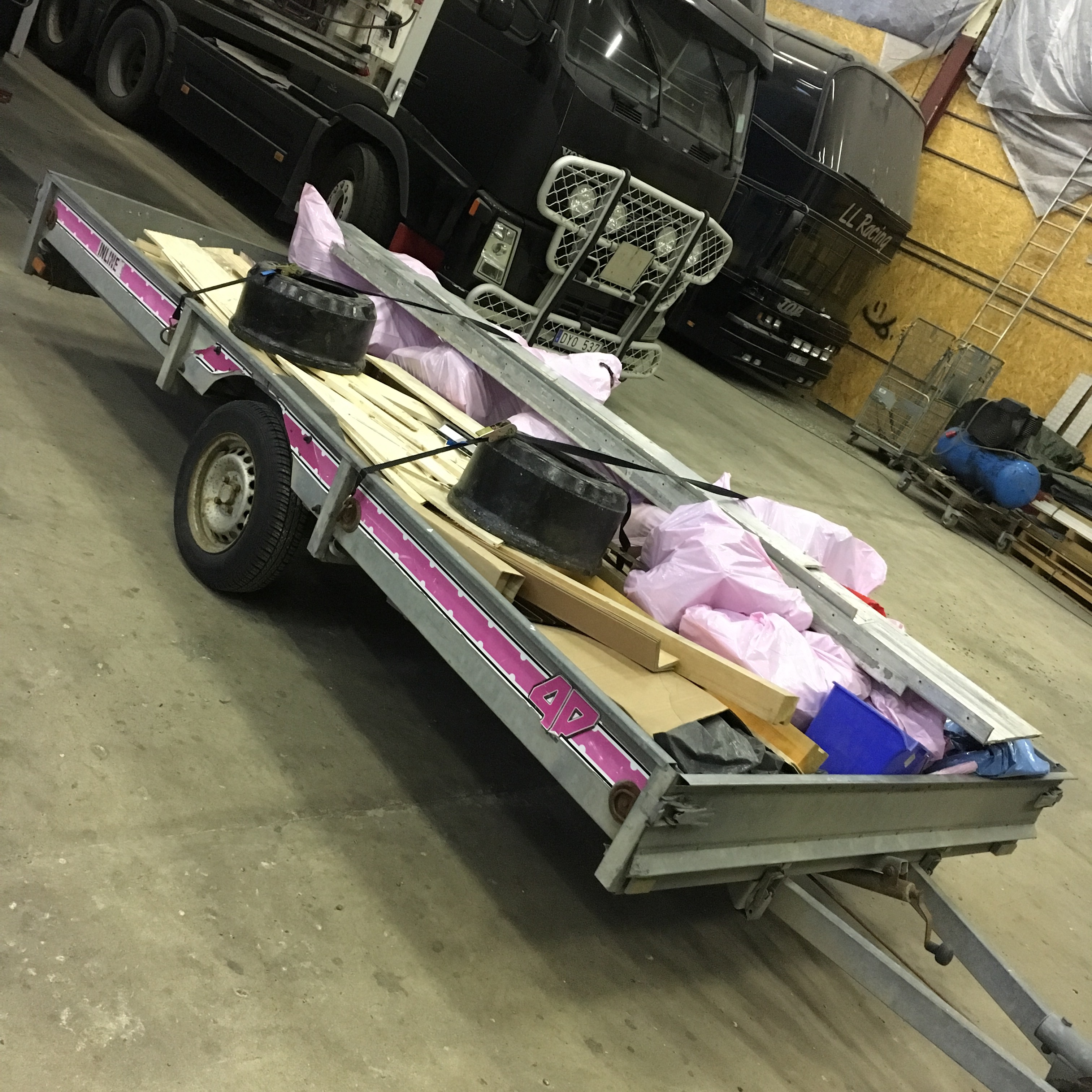 Of course we found some more garbage, pretty amazing that it never ends…