Today it was time to start getting ready for TD round 3 at Sundsvall Raceway that we are heading for in about one and a half week! 🙂
Me and Max unloaded the Chevelle and got it back into the shop again!
Took out the Bruno and the converter that I am going to do some tuning stuff to.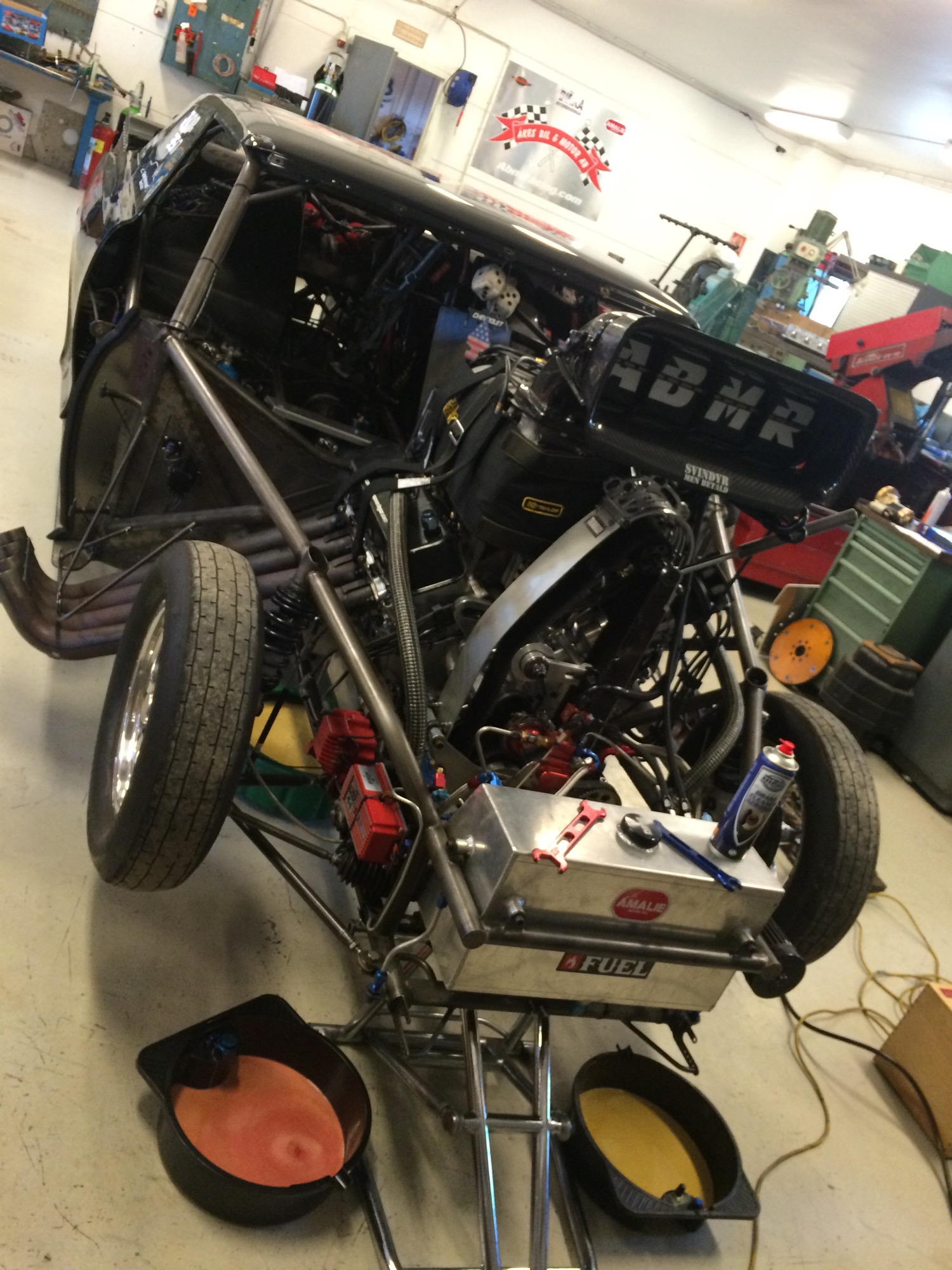 Drained engine oil, catch tanks, frame rail etc. We are also going to check trough the engine so it will be all set for some fast rounds in Sundsvall! 😀