Sunny morning at Malmö Raceway! 🙂 And today we got a free day and nothing to do! So I guess that we will eat and drink some beer and just have a good time all day! 🙂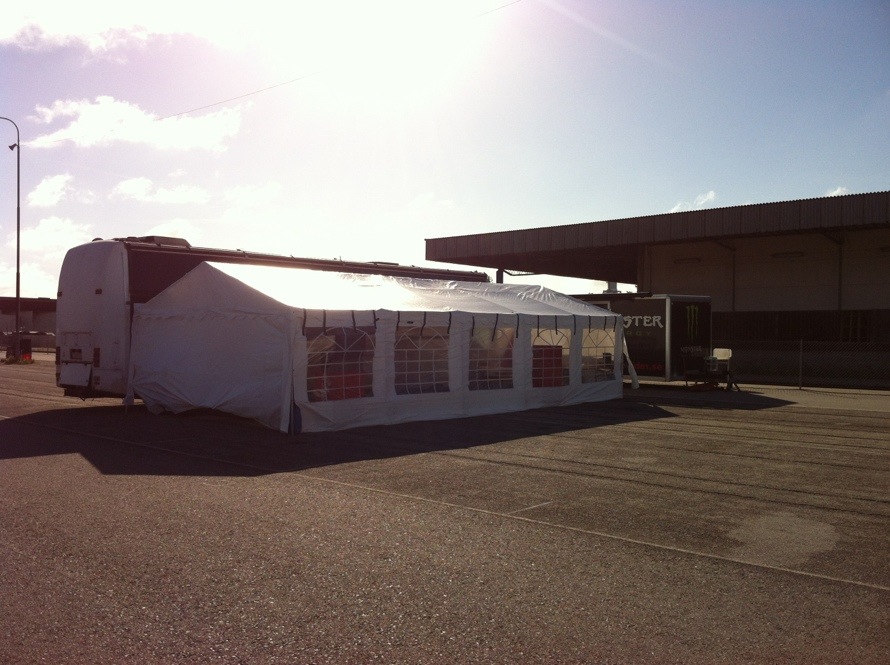 The sun! It feels like we haven't seen it enough this year..?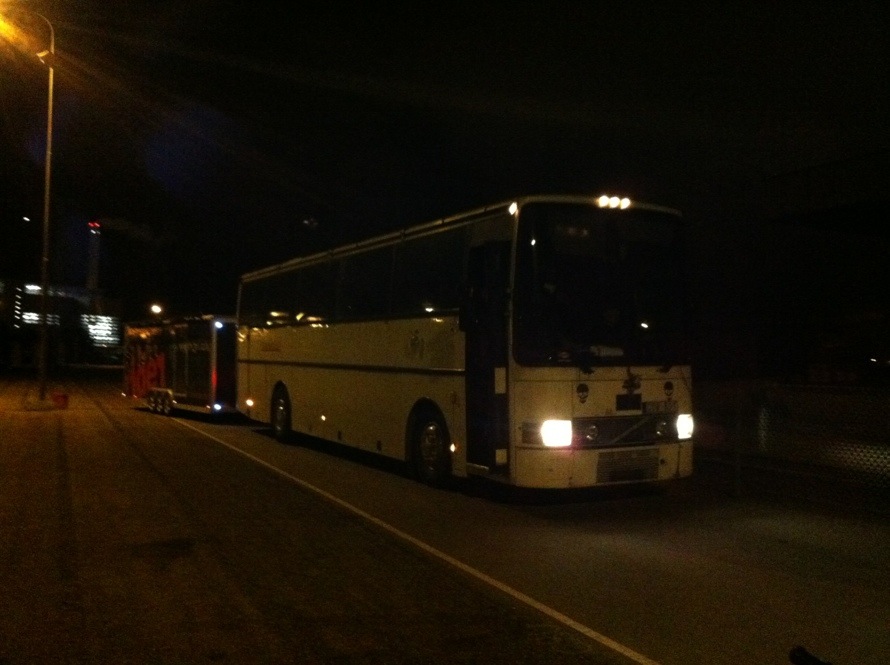 Last night when we finally found out where our pit was going to be we started to move around the bus and trailer and also put up the tent in a crazy windy Malmö, we where done at about 01:30 last night Swedish time.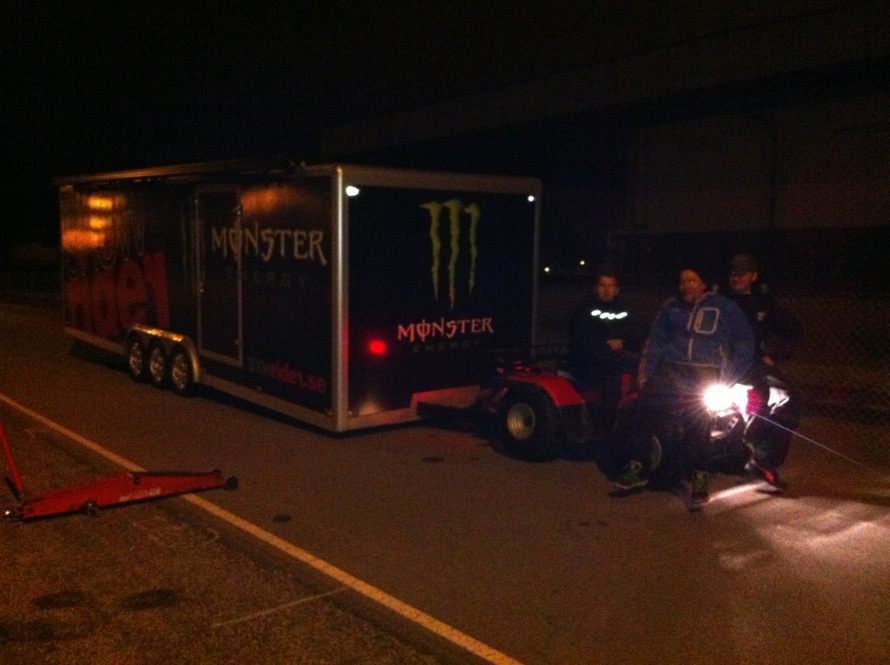 Cruising around in the pit with an ATV and 9 meters of trailer.. 🙂