After a slow and trubelsome start of the day, the work on the bus is now on it´s way. Due to the cold conditions at the place we were supposed to work, we have now moved the whole circus to another (and particularly warmer) place.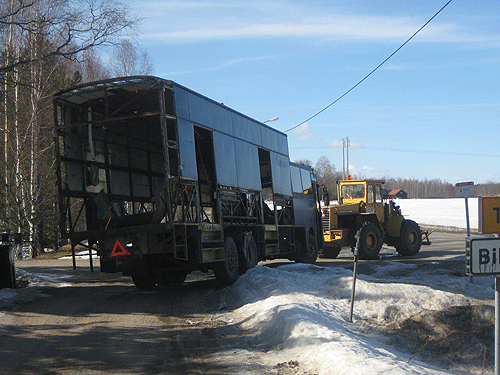 Patrik Widd towing the bus behind his wheel loader. This project would not have been possible without Patrik's help
Big thanks!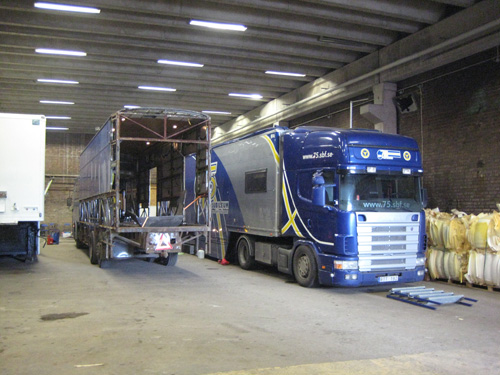 In good company of other Wilson trailers.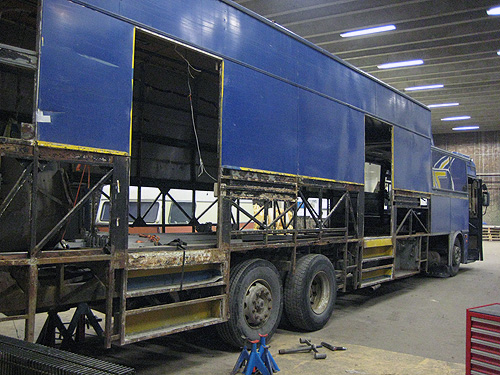 Still some work to be done…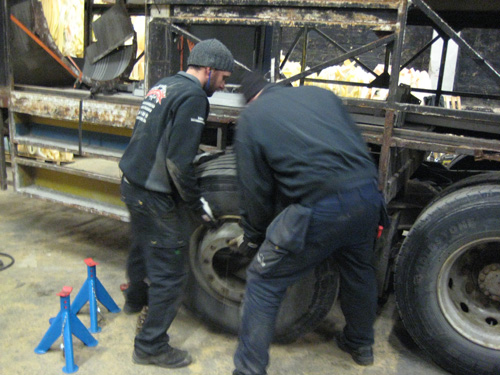 Of with one of the wheels to make better room for work.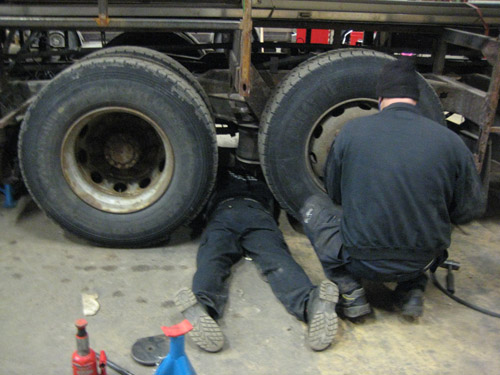 Tobias is removing one of the other wheels whilst Andreas is doing…. something.
Over n' out for now!