We took the Finnish Top Doorslammer record round today on our last round with a 3.905 but once again a SLOOOOW speed of 295.71km/h!… Earlier record was 3.917 (the exact numbers we made in the pass before!) And that was held by our good friend Lenn Lindell that he made back in September in 2019! Best part is that it still belongs to a Swede, and I have built both cars! 😀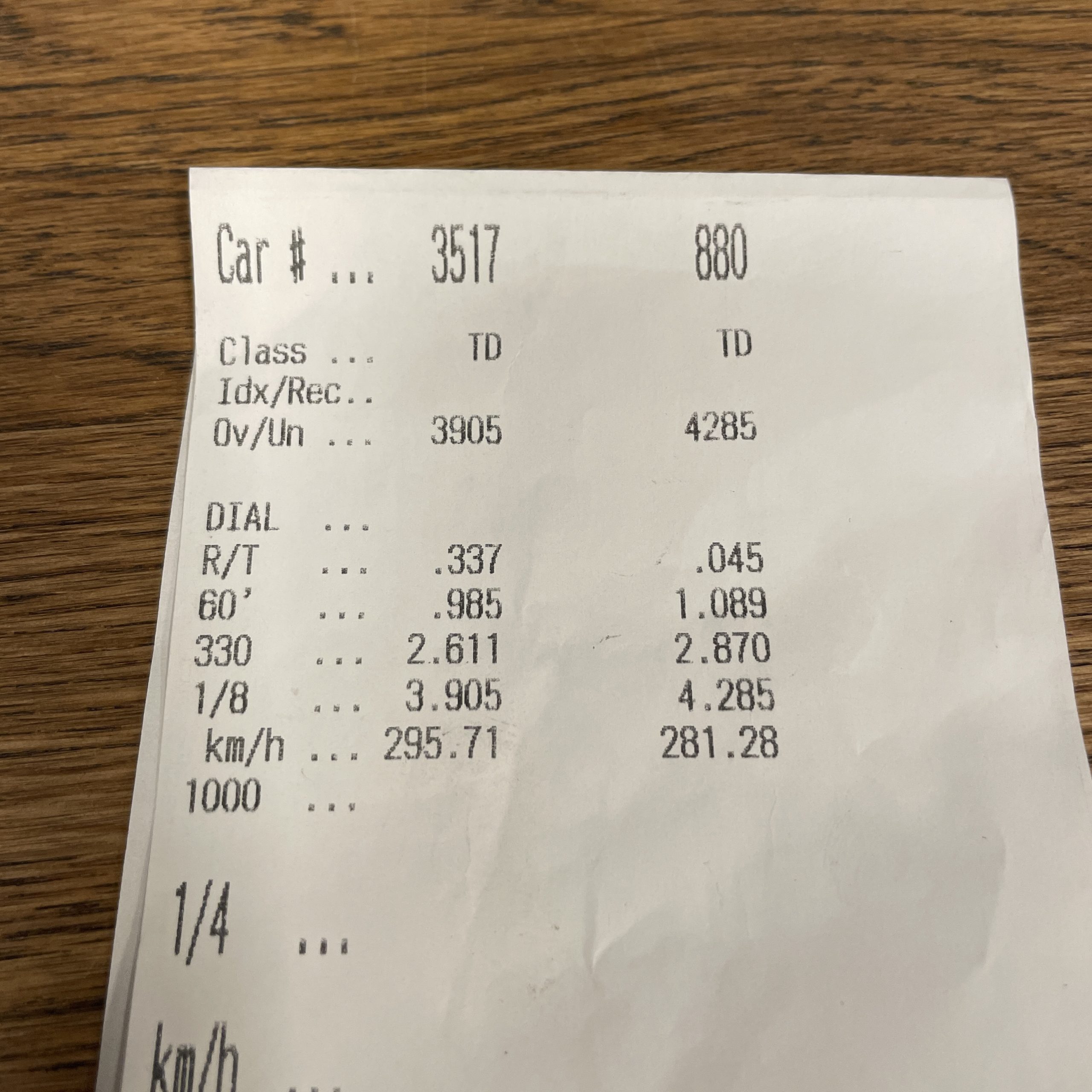 Awesome!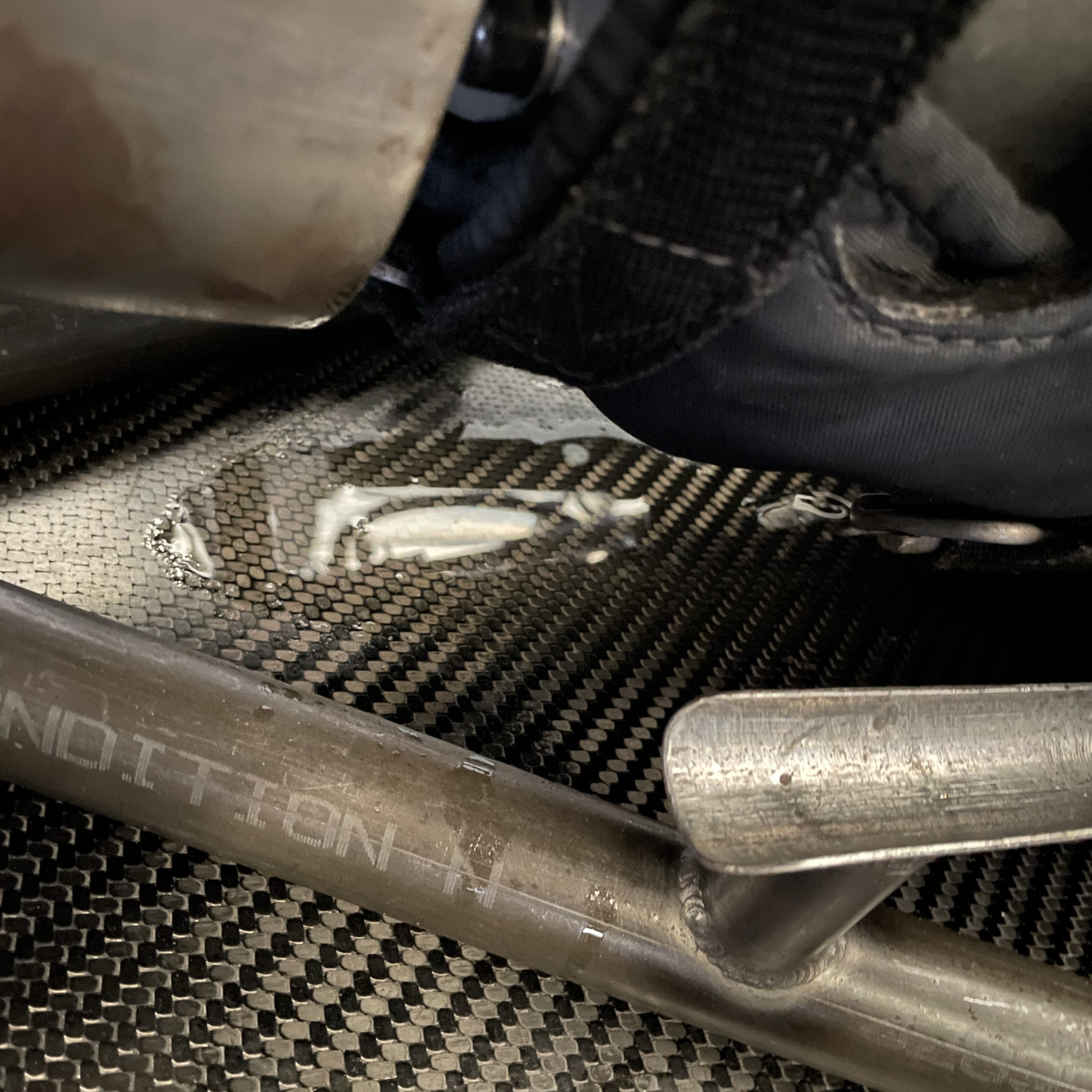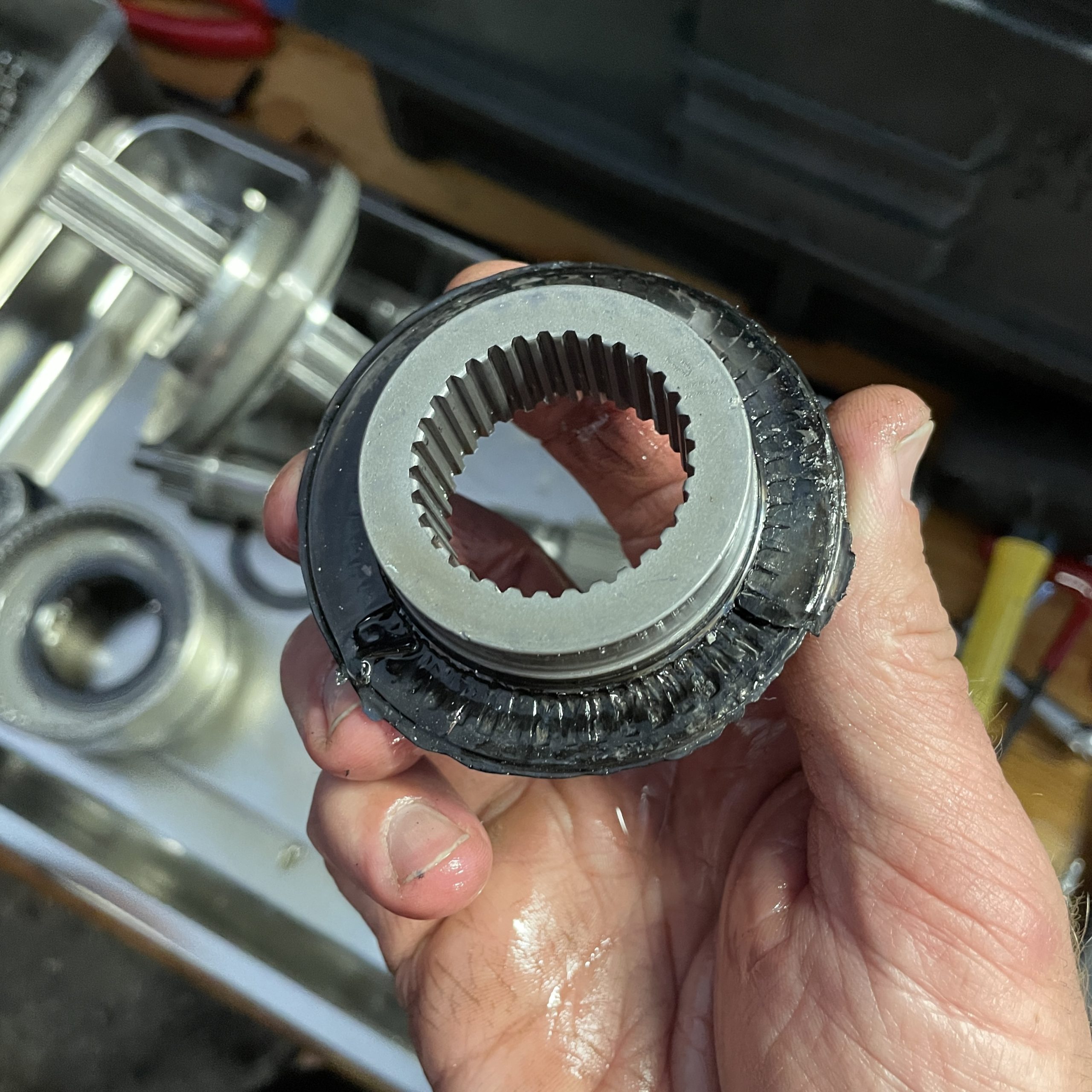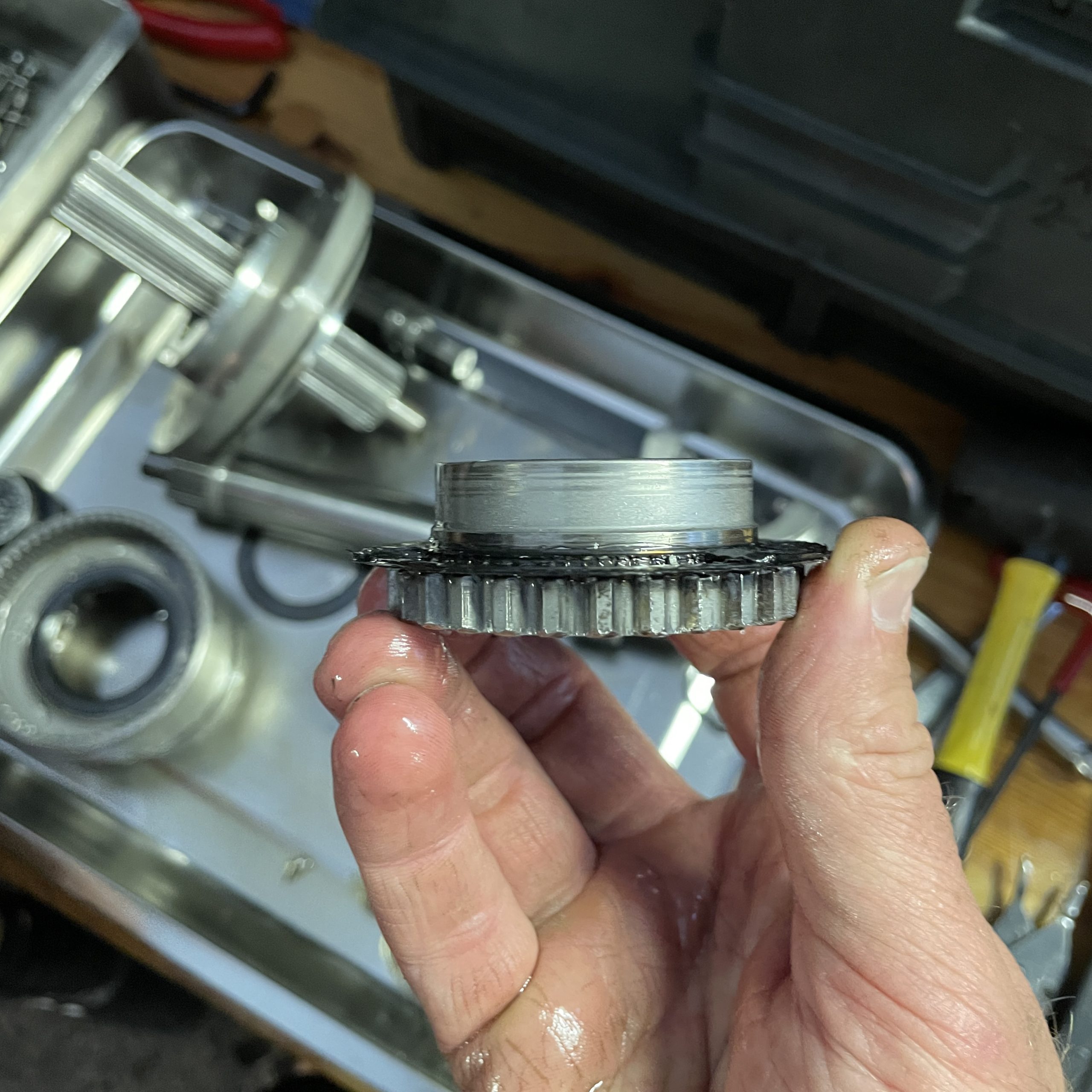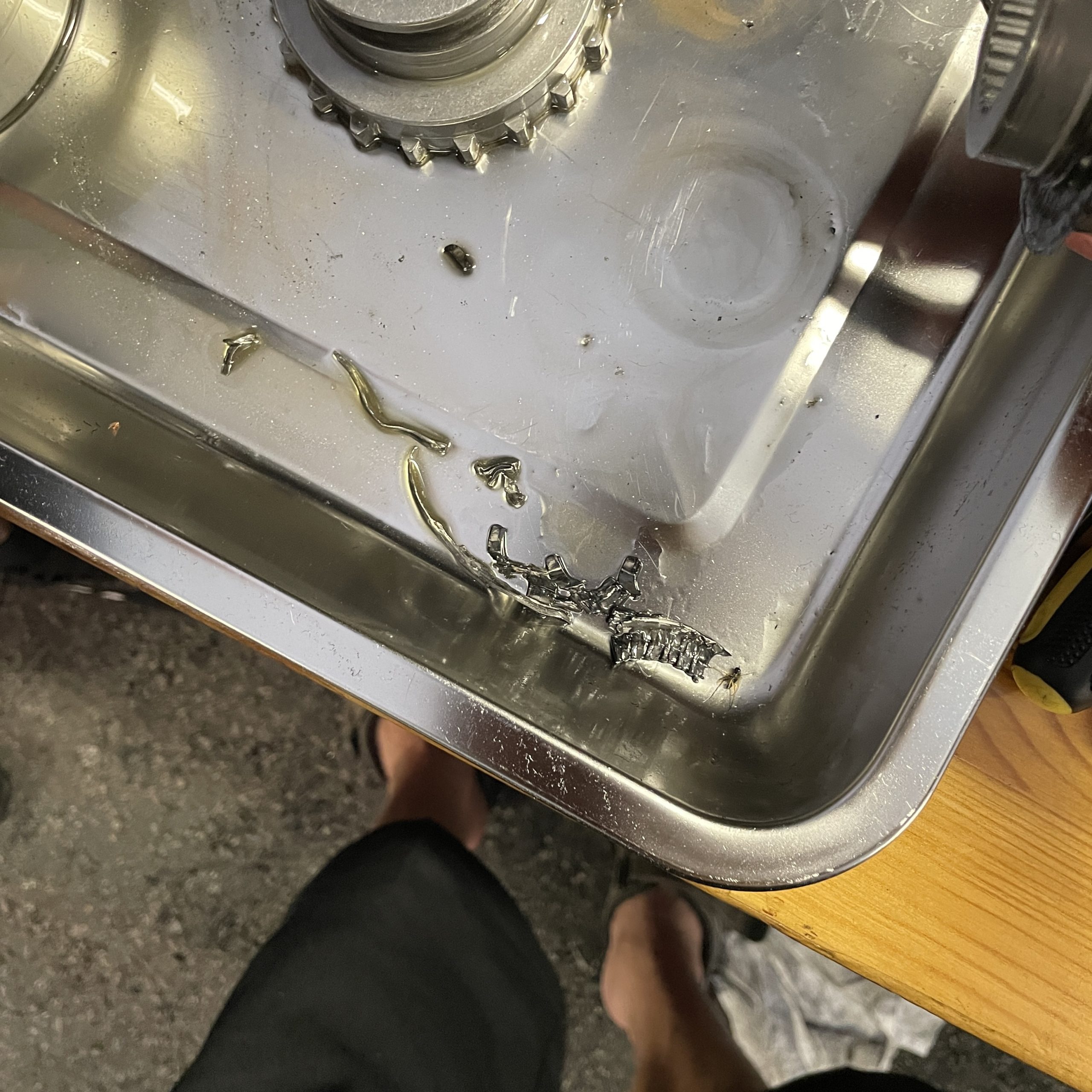 But what a messy round!.. Made the burn out, I then see that all the warning lamps on the Racepak dash are lighten up and nothing works on it, I start to look that the oil pressure lamp is dark, I'm checking that I still have air in the bottle by testing the trans brake, all seams good! But when I'm backing up to the starting line the transmission starts to throw out the reverse!… It is really noisy, it is really hard to try to get it into gear!… But I succeeded I was thinking that I at least have some kind of oil pressure so let's do this! 😉 Makes the pass and it feels really good and it ends up good except that I got some oil under the transmission! Well we found the problem and it's now fixed again!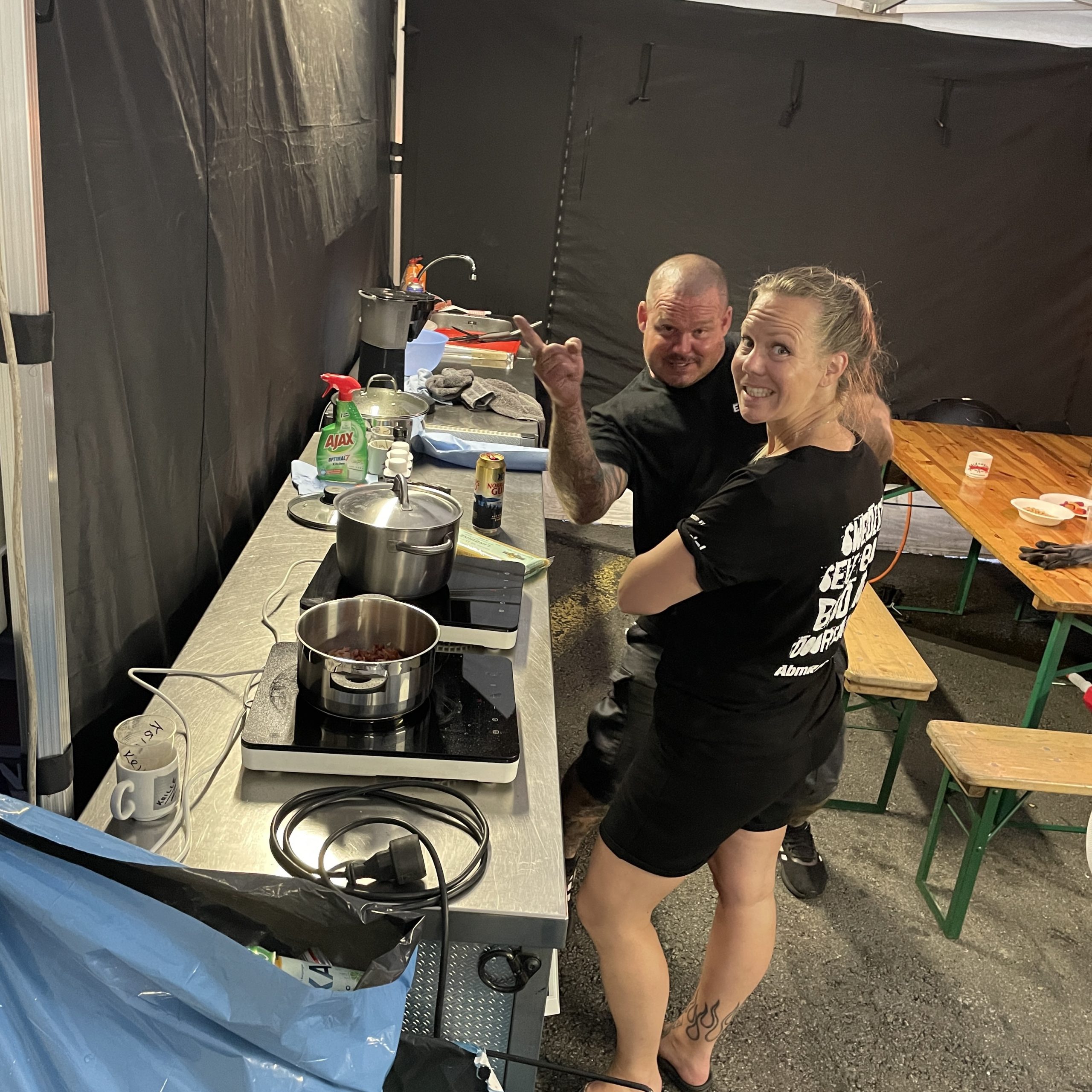 Max and Sofi are happy! 😀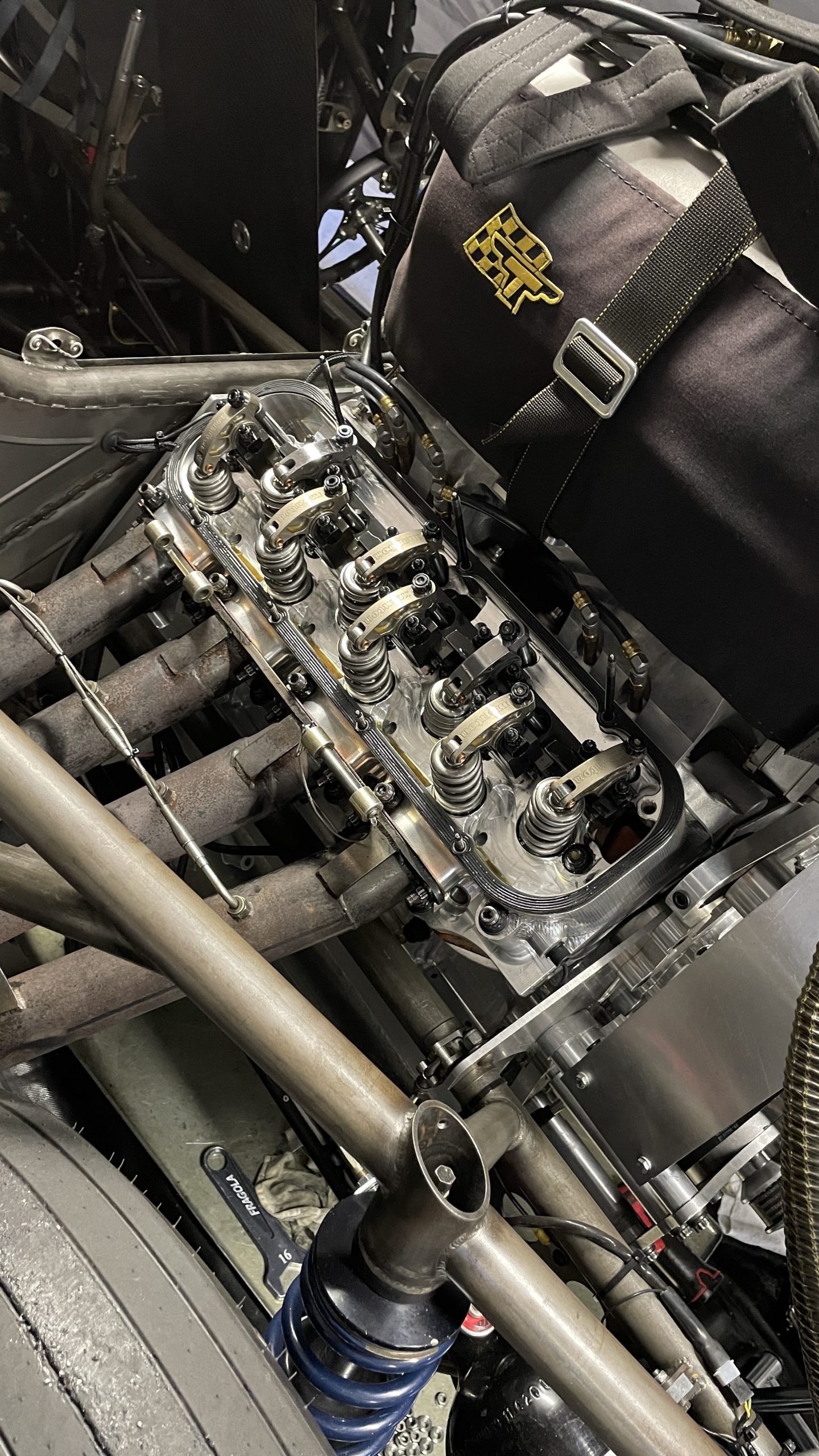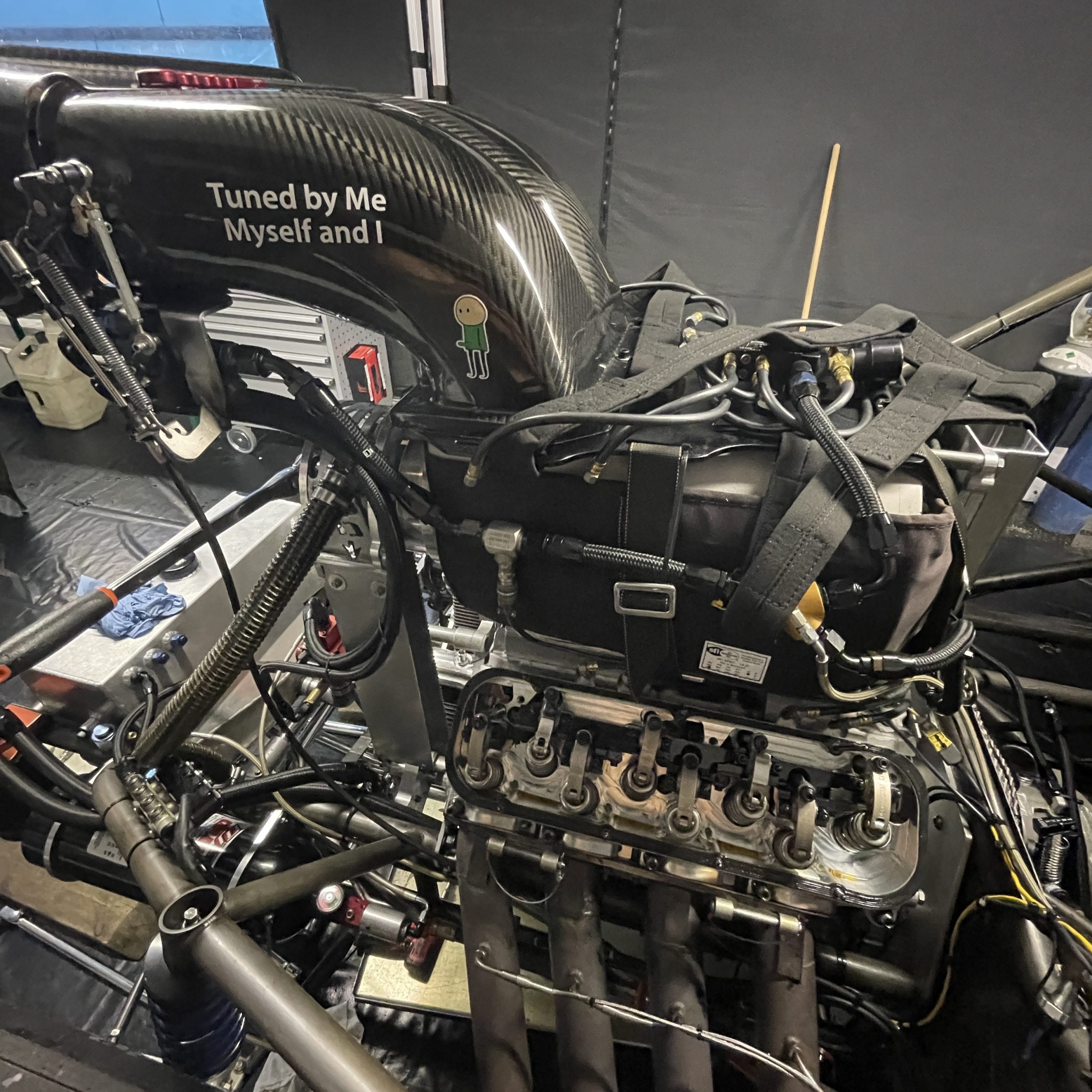 But I'm missing power in my motor and I really don't know where it went!… Can't find it! Well after all a really good weekend so far and tomorrow it's race day and time for eliminations so I won't try anything crazy, just want to go rounds! Hope the weather continues as good as it have been the last couple of days!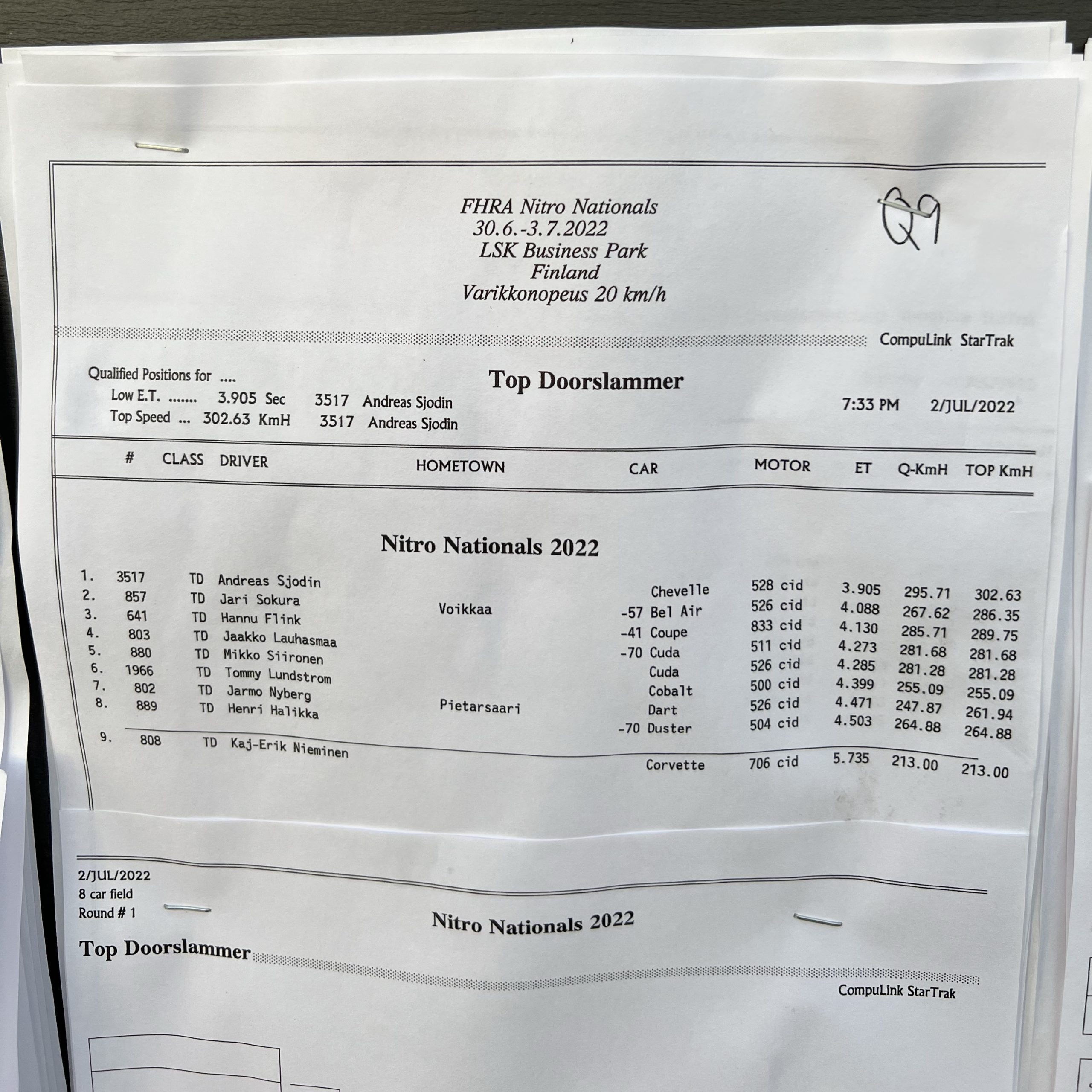 We did stay on the top all weekend as the number one qualifier, low ET and top speed for the event in Top Doorslammer!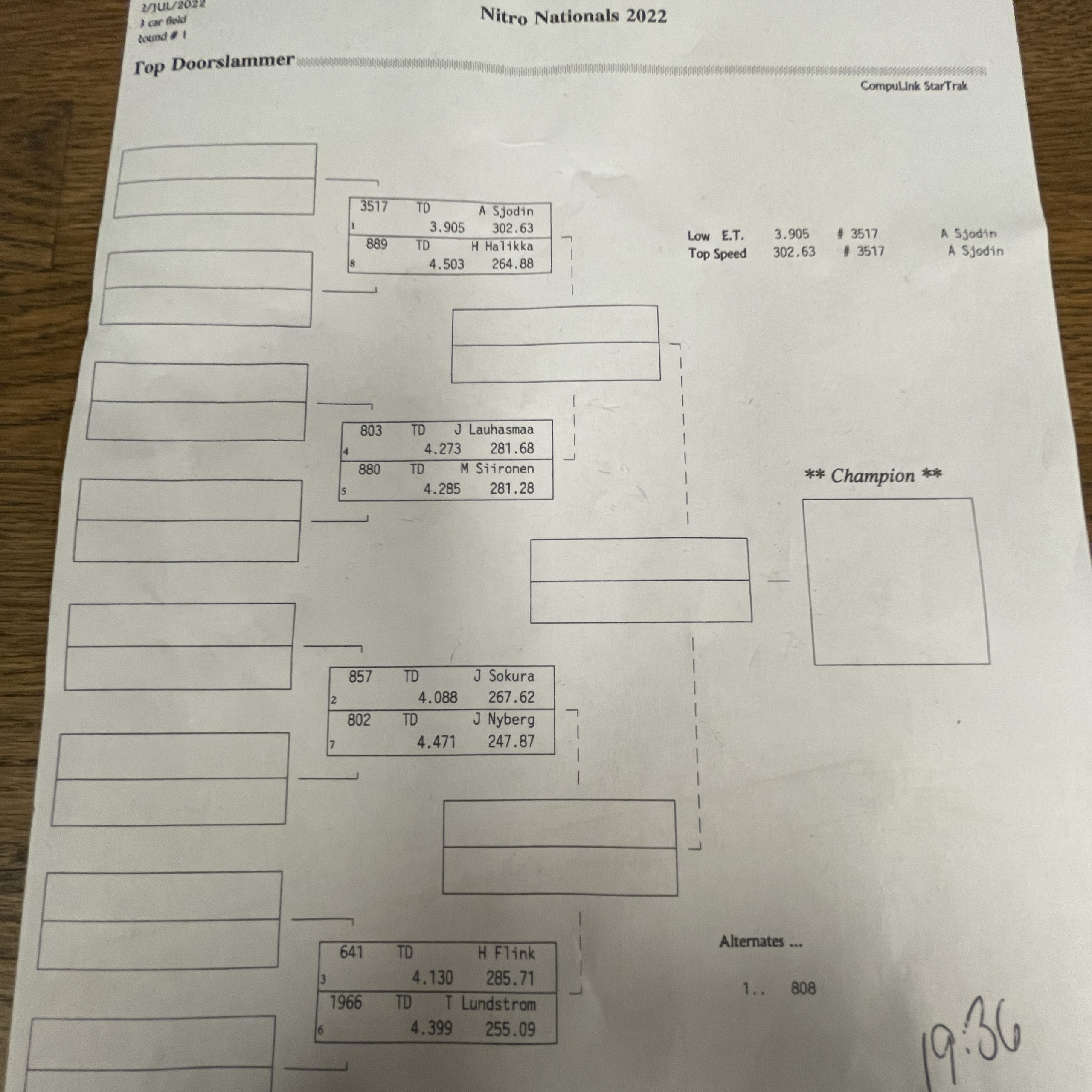 Here is the ladder for tomorrow!
I want to say a huge thanks to the FHRA crew have done a crazy good work with the track, and everyone is so friendly! Thanks to everyone here at the track! ❤️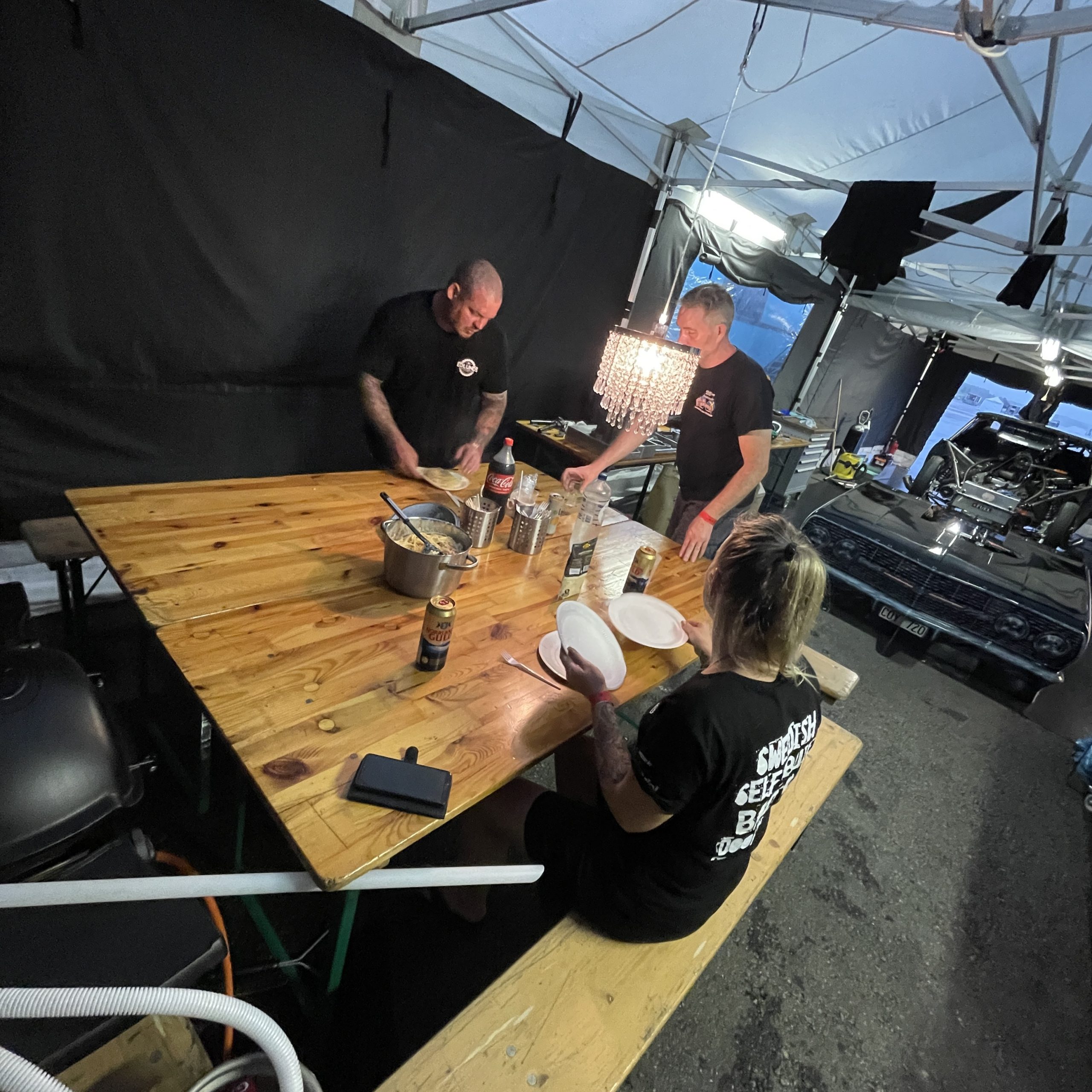 We did get some dinner today also! 😉 Thanks to ICA Gärdet!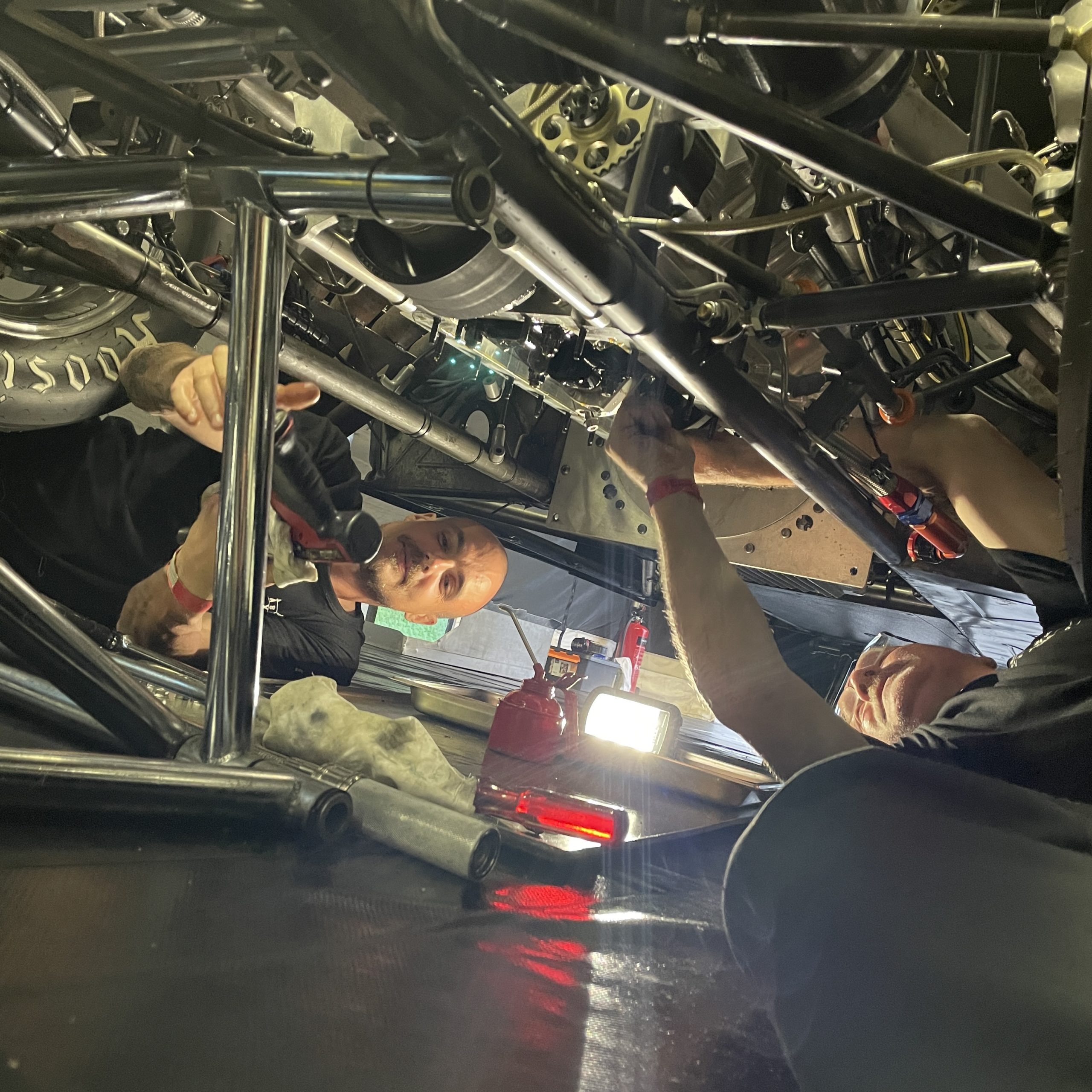 Dad and Krille have serviced the motor!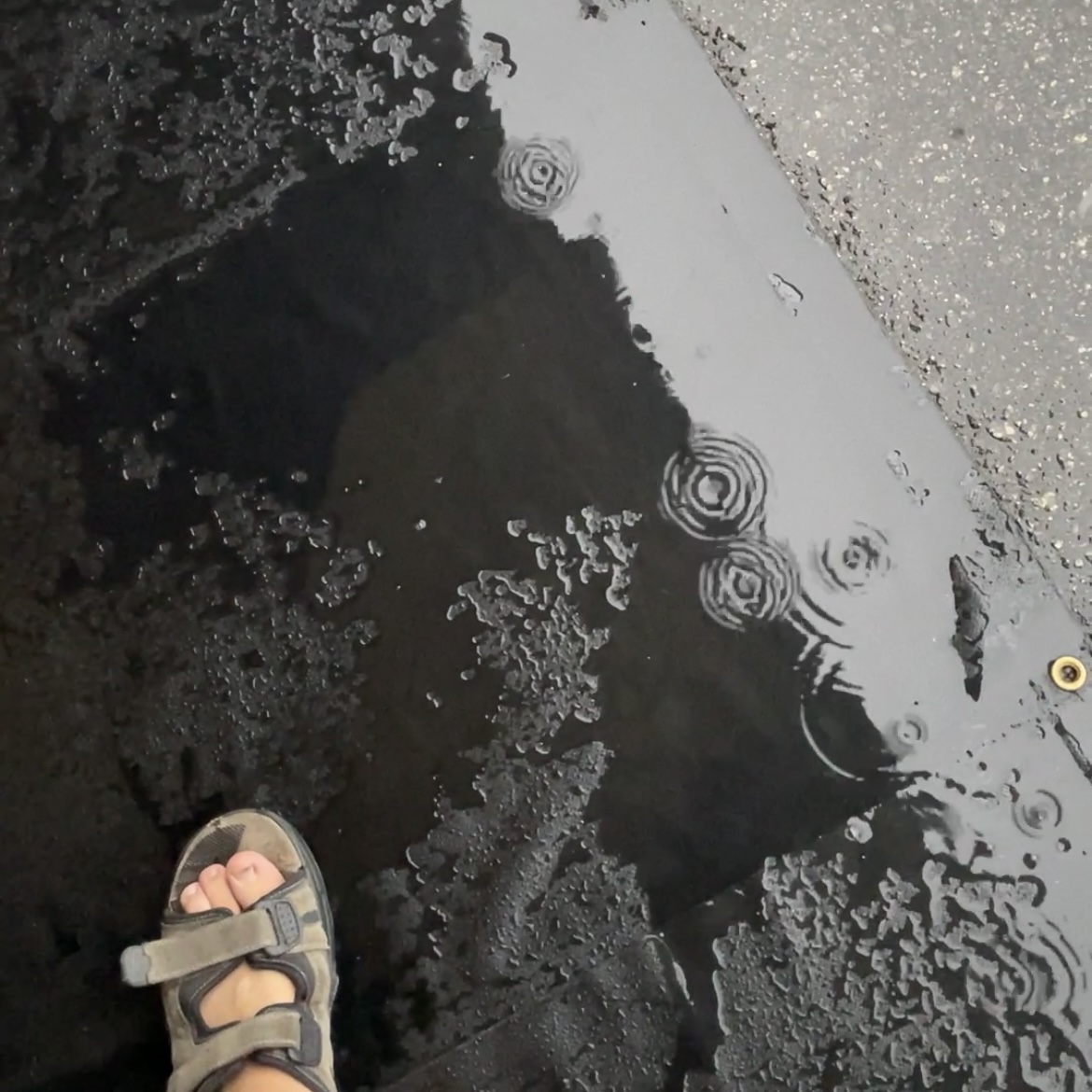 We finally got some rain after a couple of crazy hot and sunny days here at Kauhava!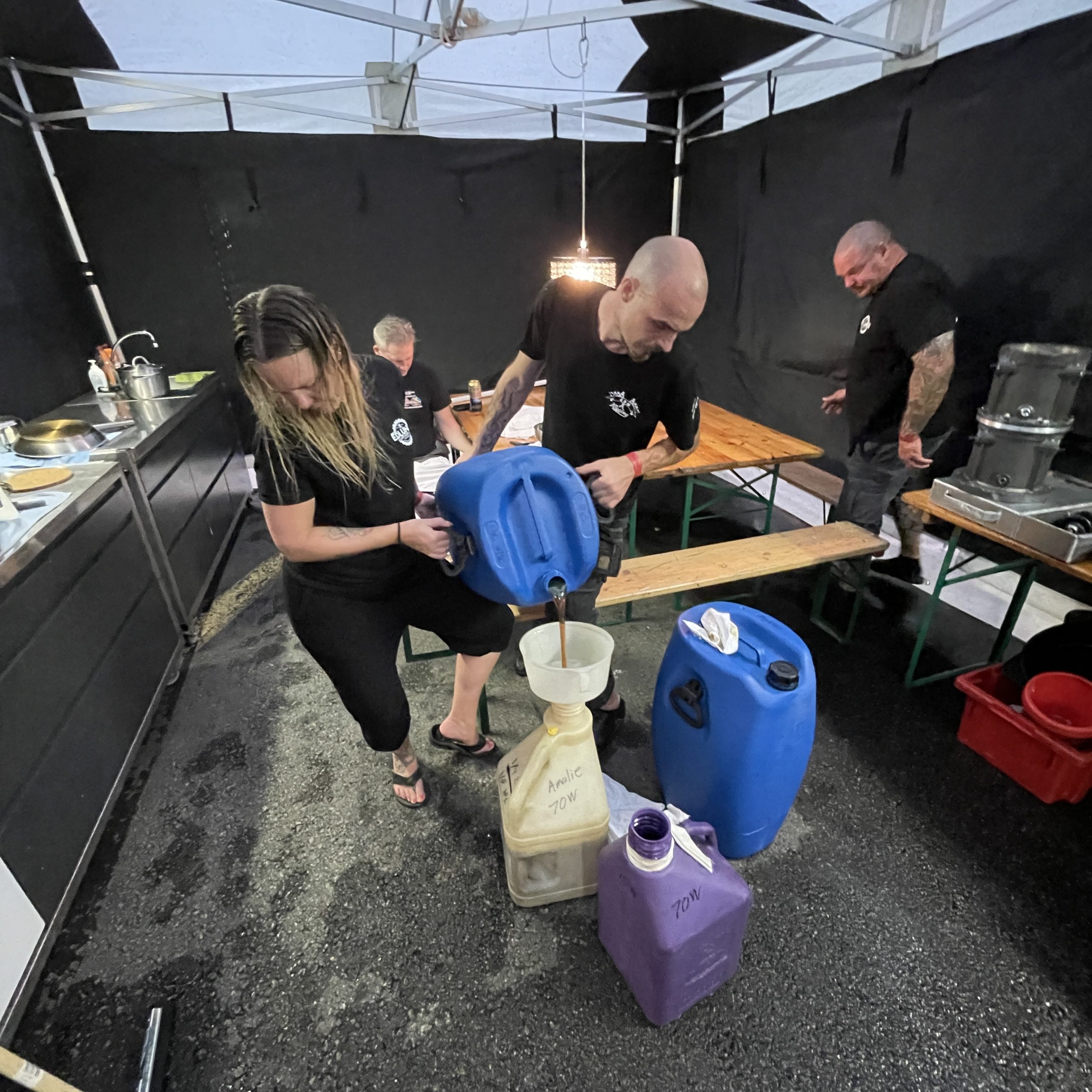 Preparations for tomorrow are done!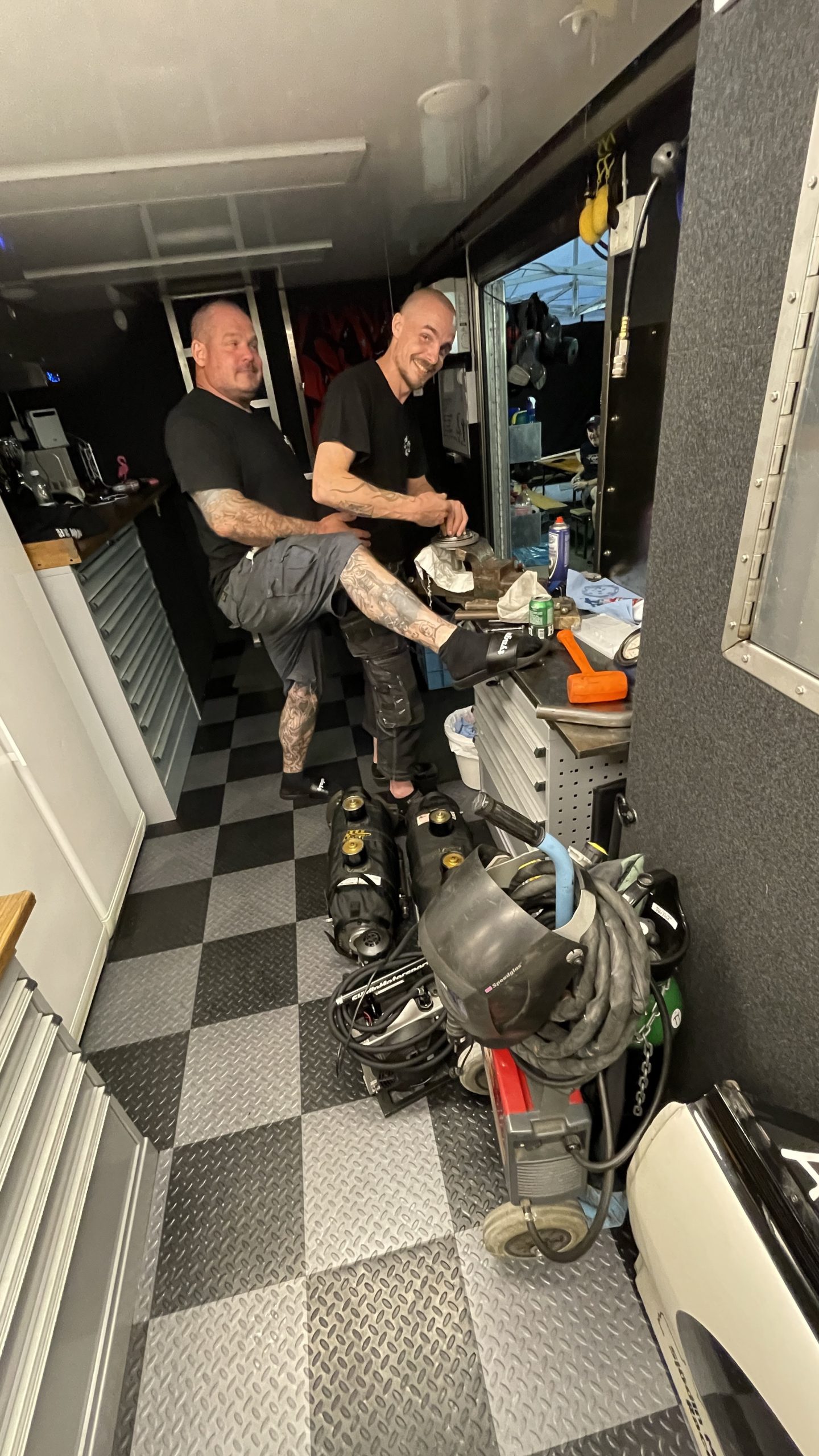 Max did help Krille out, or something! 😉
But the clock is now again in the middle of the night so it's time to sleep!
Elimination round 1 is around 10:00 tomorrow Finnish time, stay tuned!