4.02 @ 289km/h in first test pass after 451 days off from racing!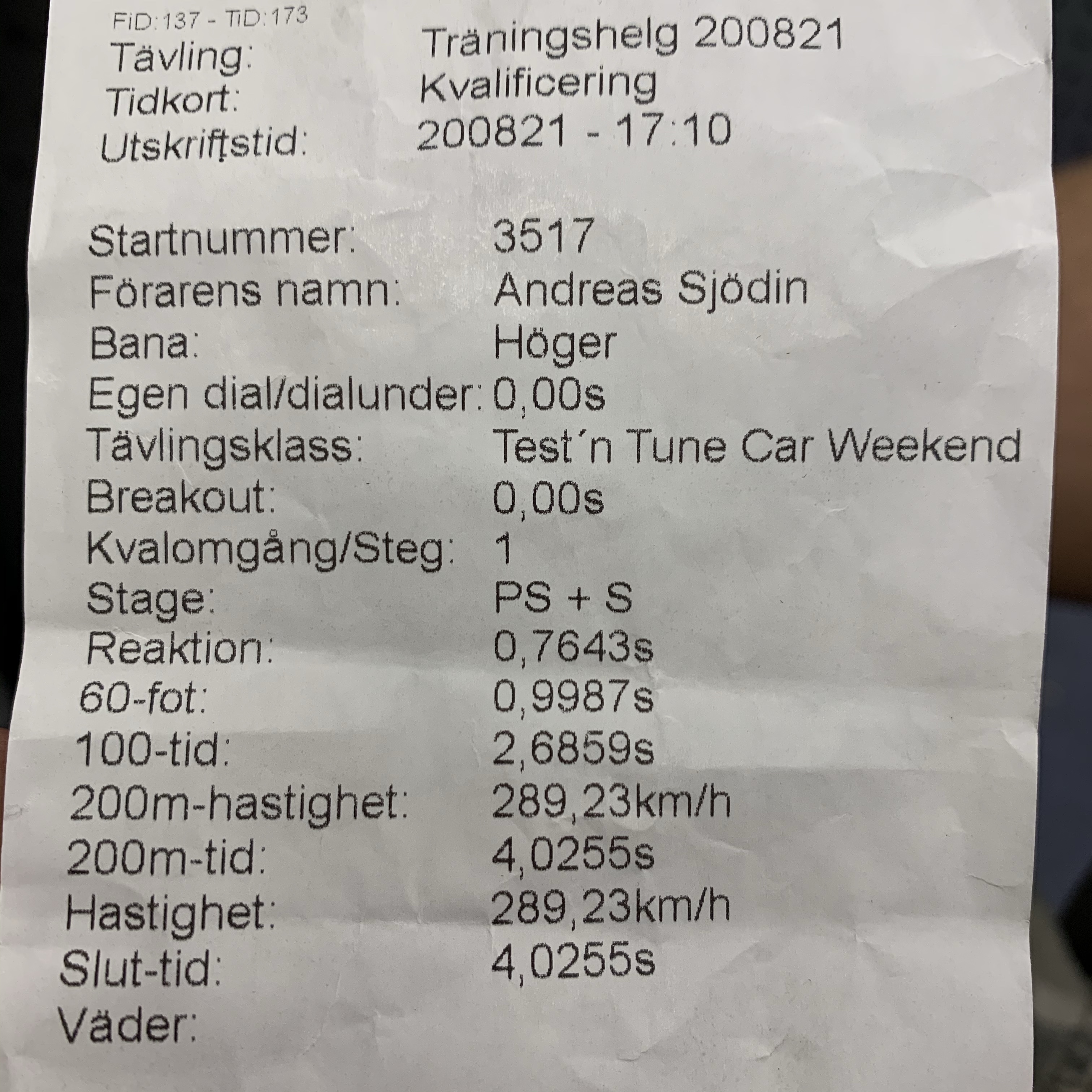 Was looking for a 4.00 so I'm pretty satisfied with this 4.02 even that i did have the chutes out and off the throttle a bit before the finish line! 🙂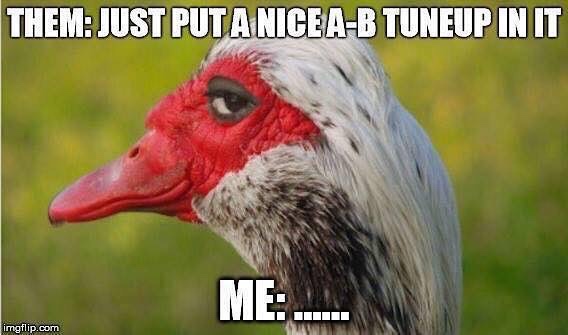 Feels good with an A to B pass after this long time!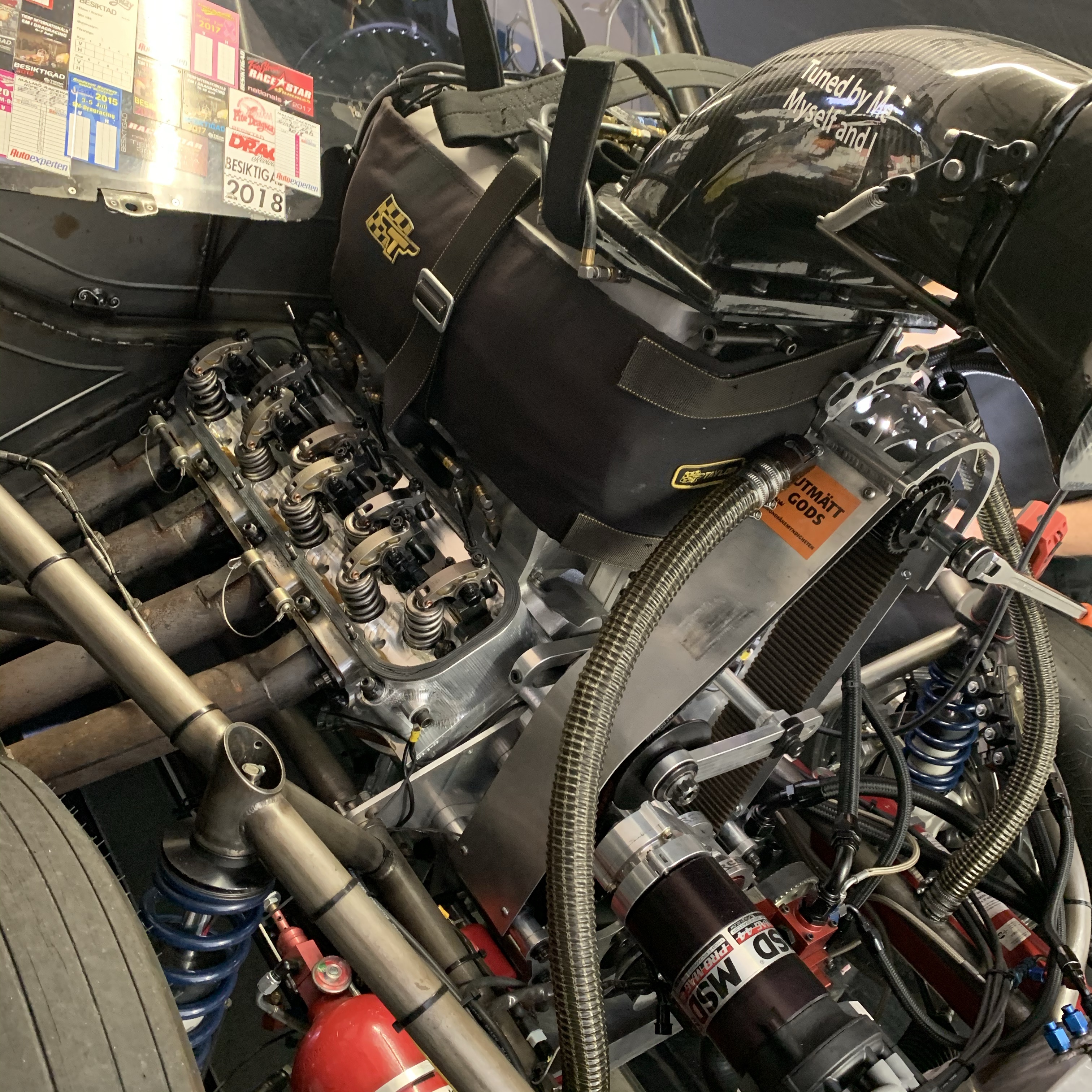 Motor is happy!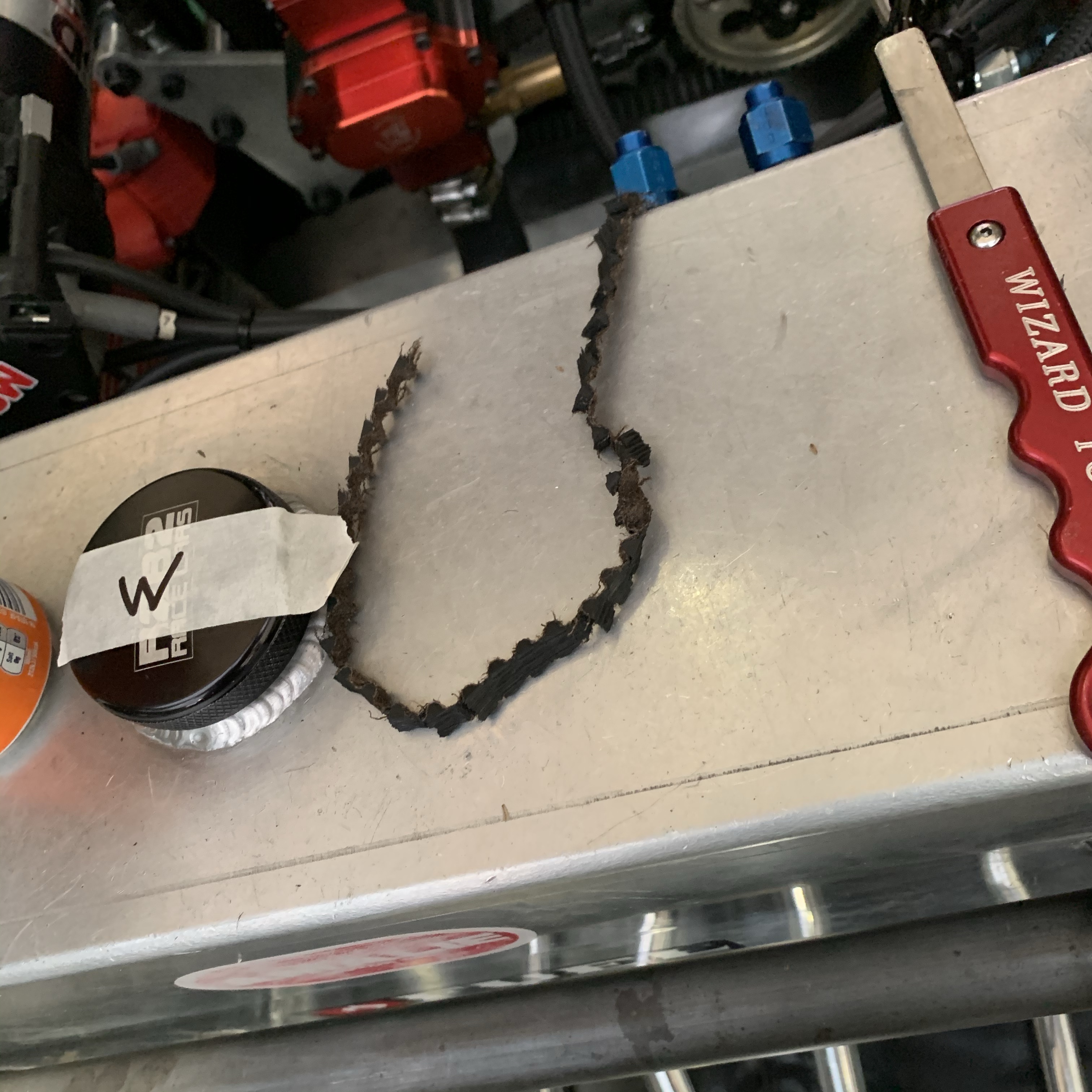 Messed up an 10 passes old blower belt but that's ok if you ask me! 😉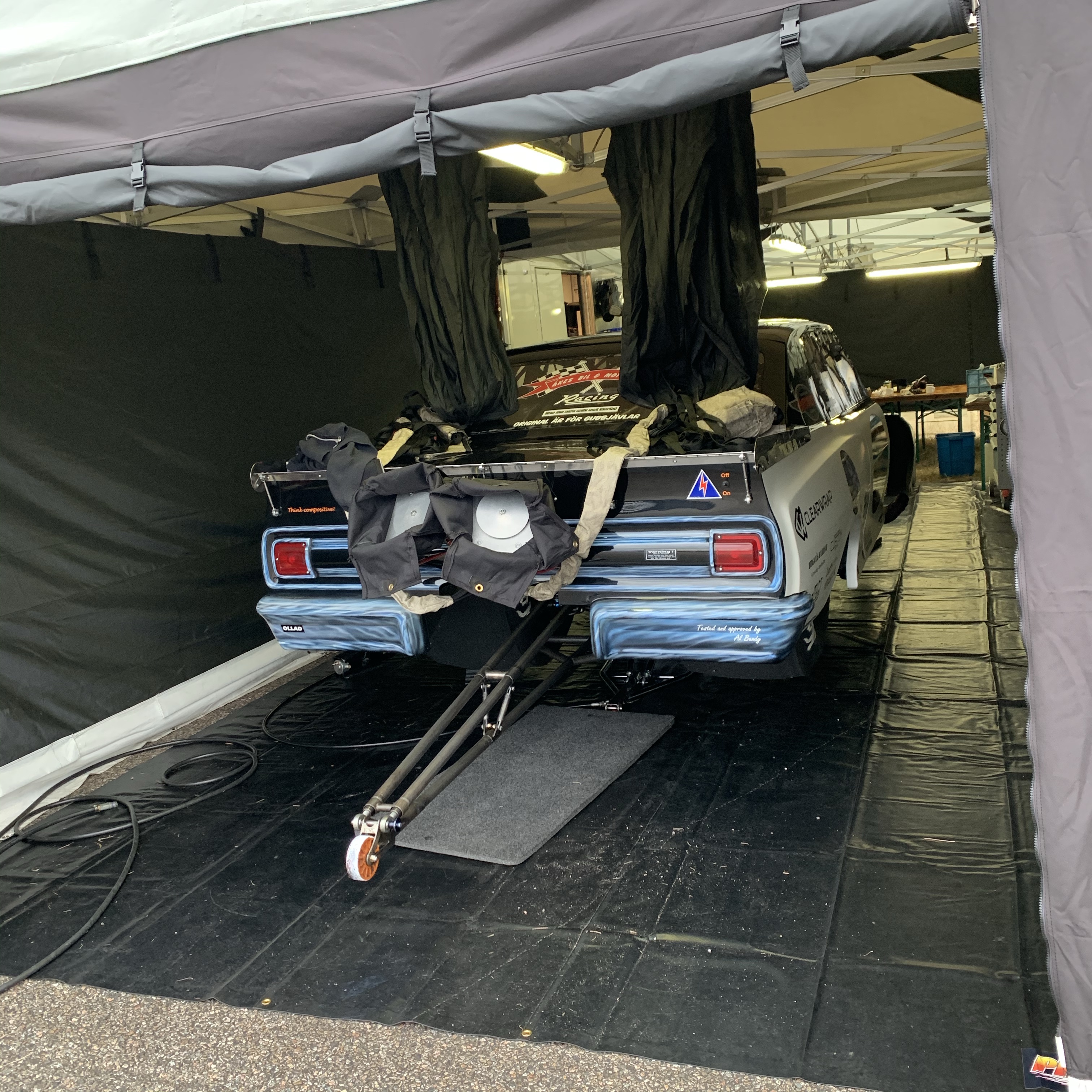 Now some service and get her ready for tomorrow's testing! Food and a good nights sleep is also something on the wishlist! 😉