We did arrive about 2 hours ago to the track here at Pite Dragway, me, Max and Patrik have unloaded the all the stuff and built out pit, now it's time for some service of the Chevelle and make her ready for tomorrow's first qualifying pass at 3 in the afternoon. We are not in a hurry to get things done but it feels good to have everything under control also! 🙂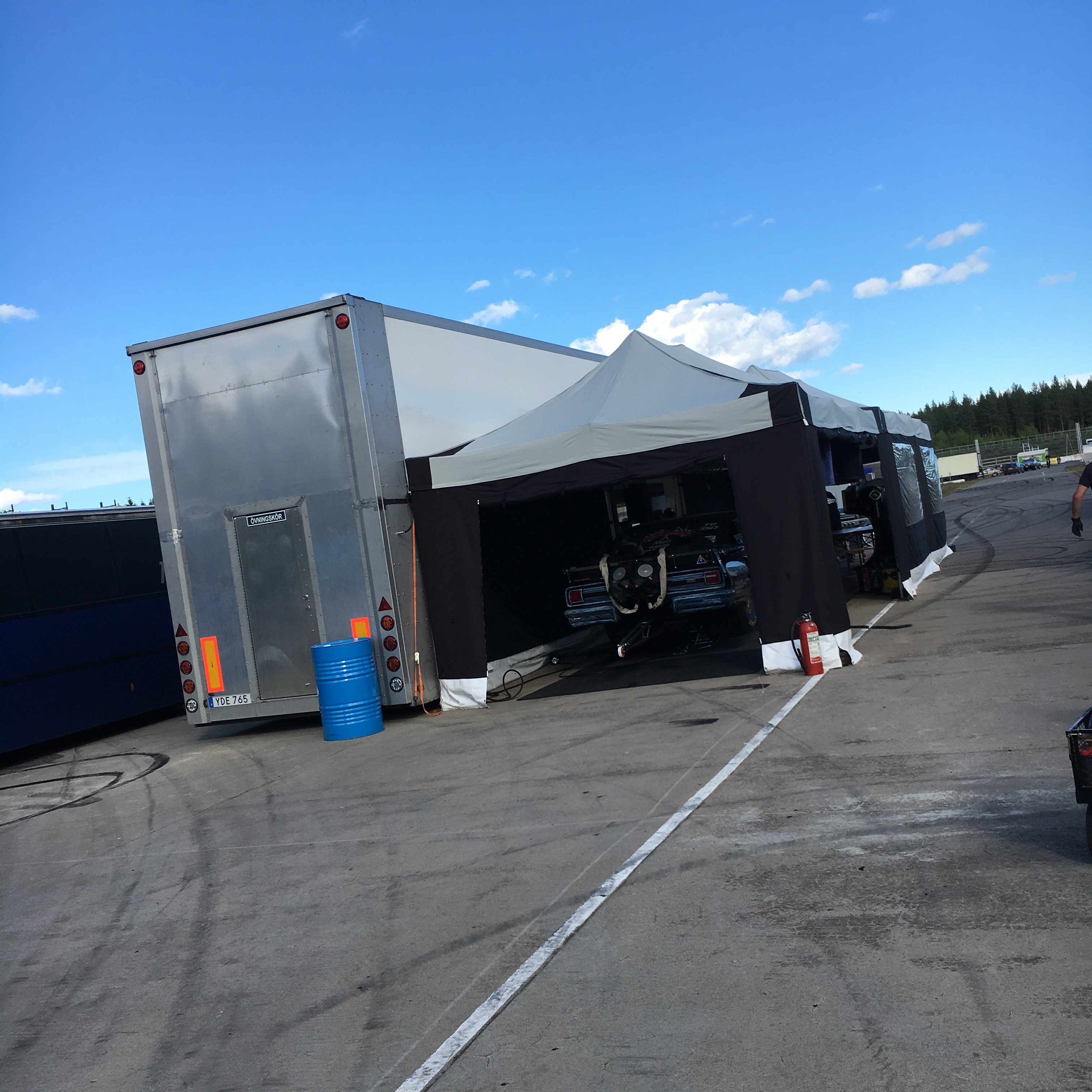 Done one more time with out pit space here at Pite Dragway!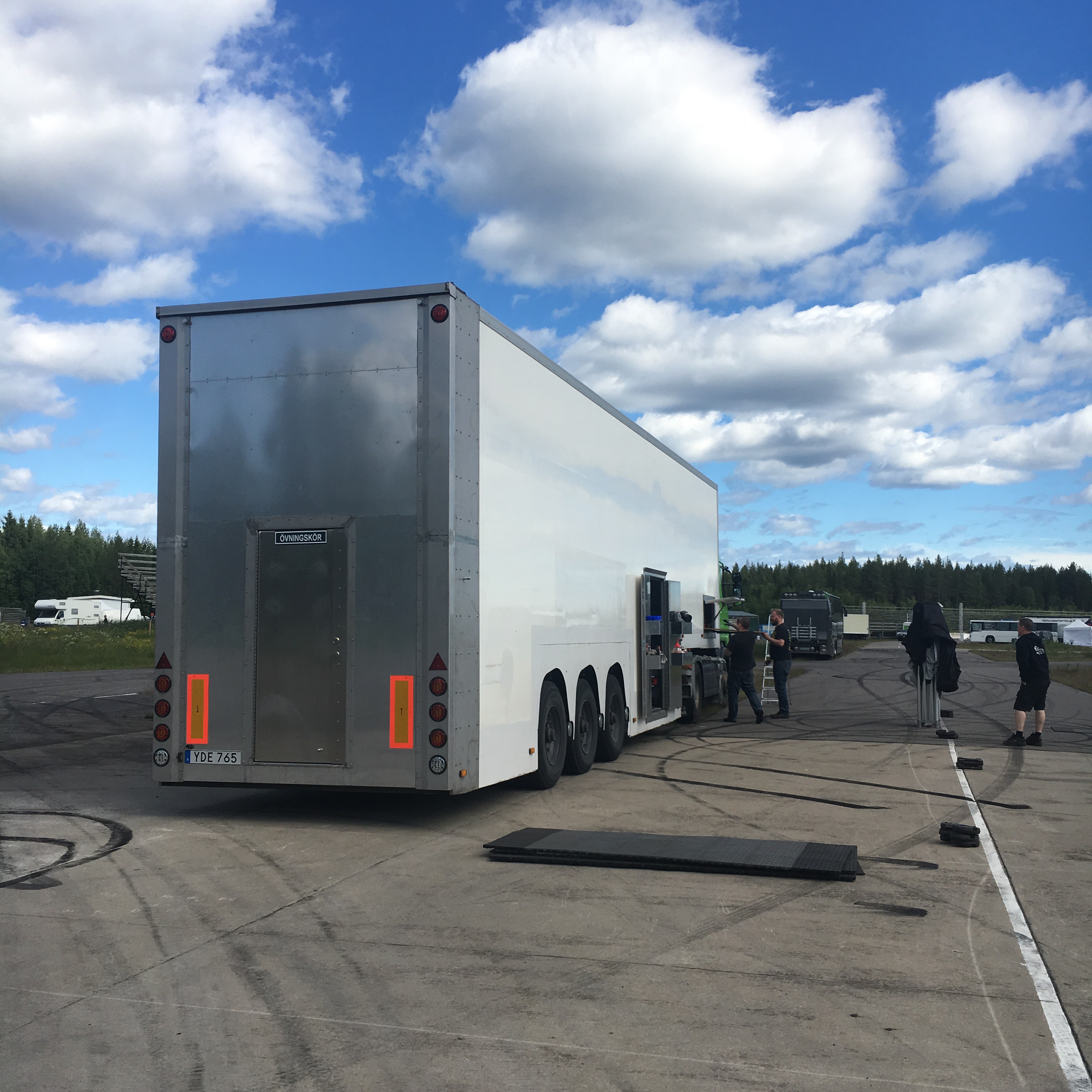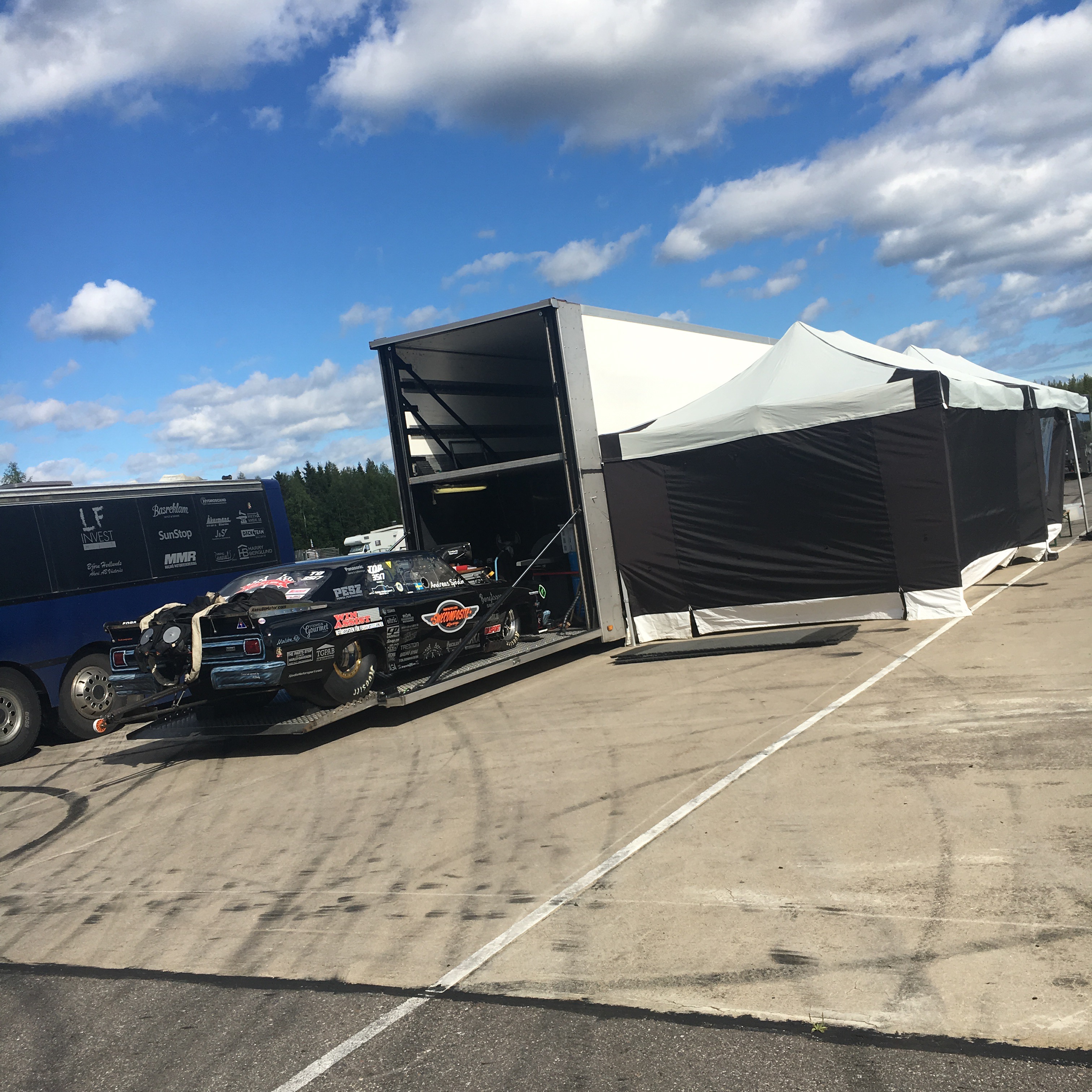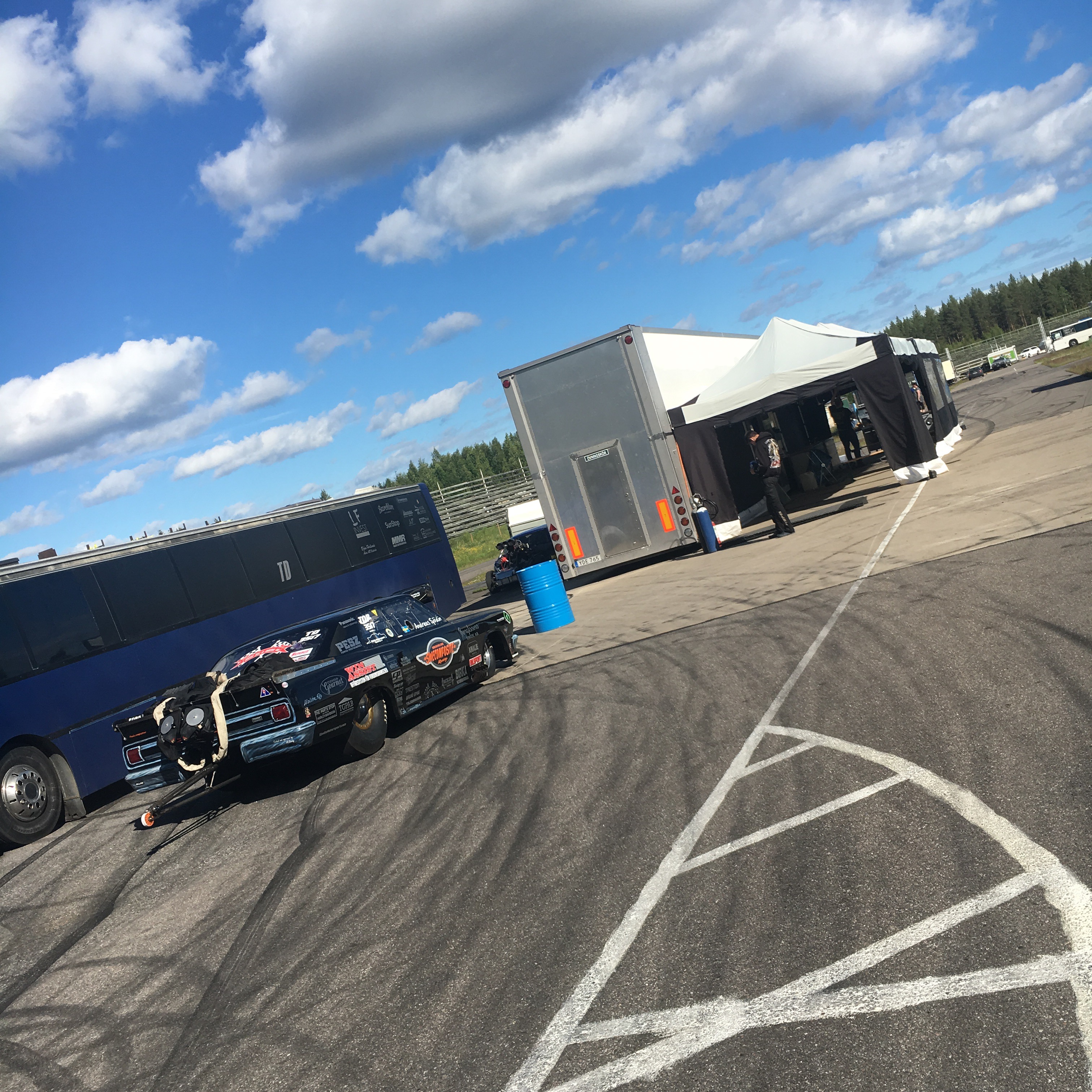 And out with everything again! 🙂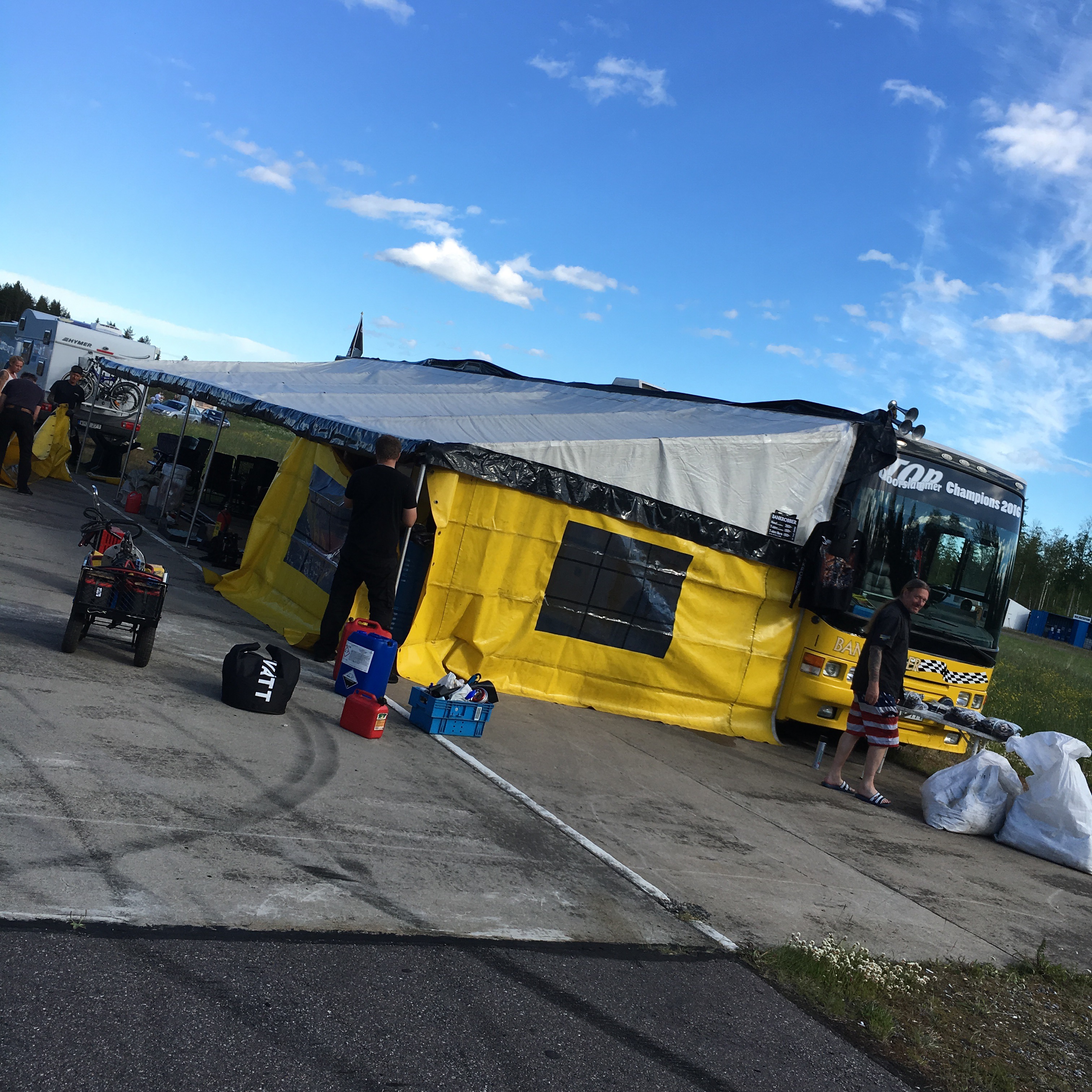 Our closest neighbors are the Bankrobber Team (the Skaoune guys)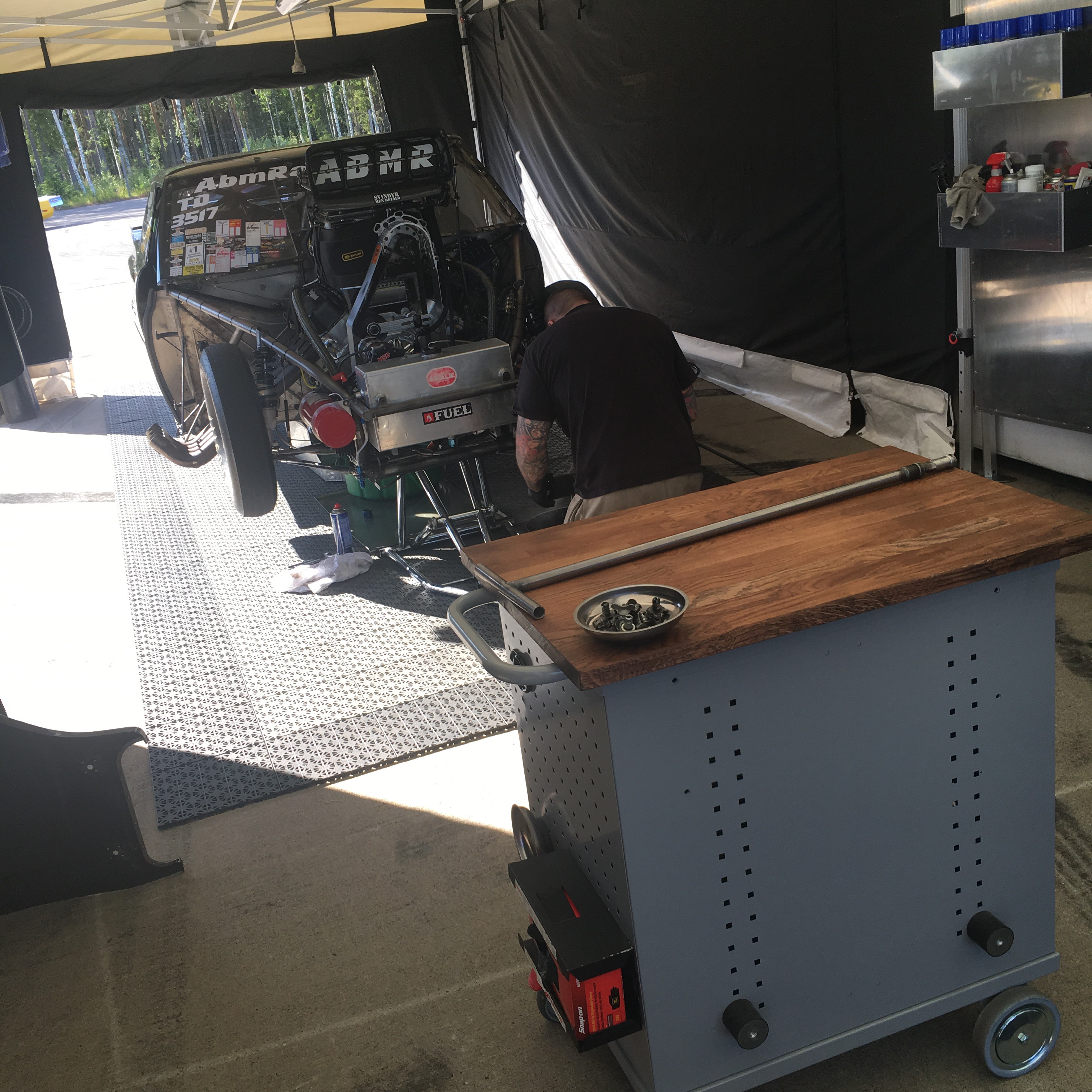 Time for some service!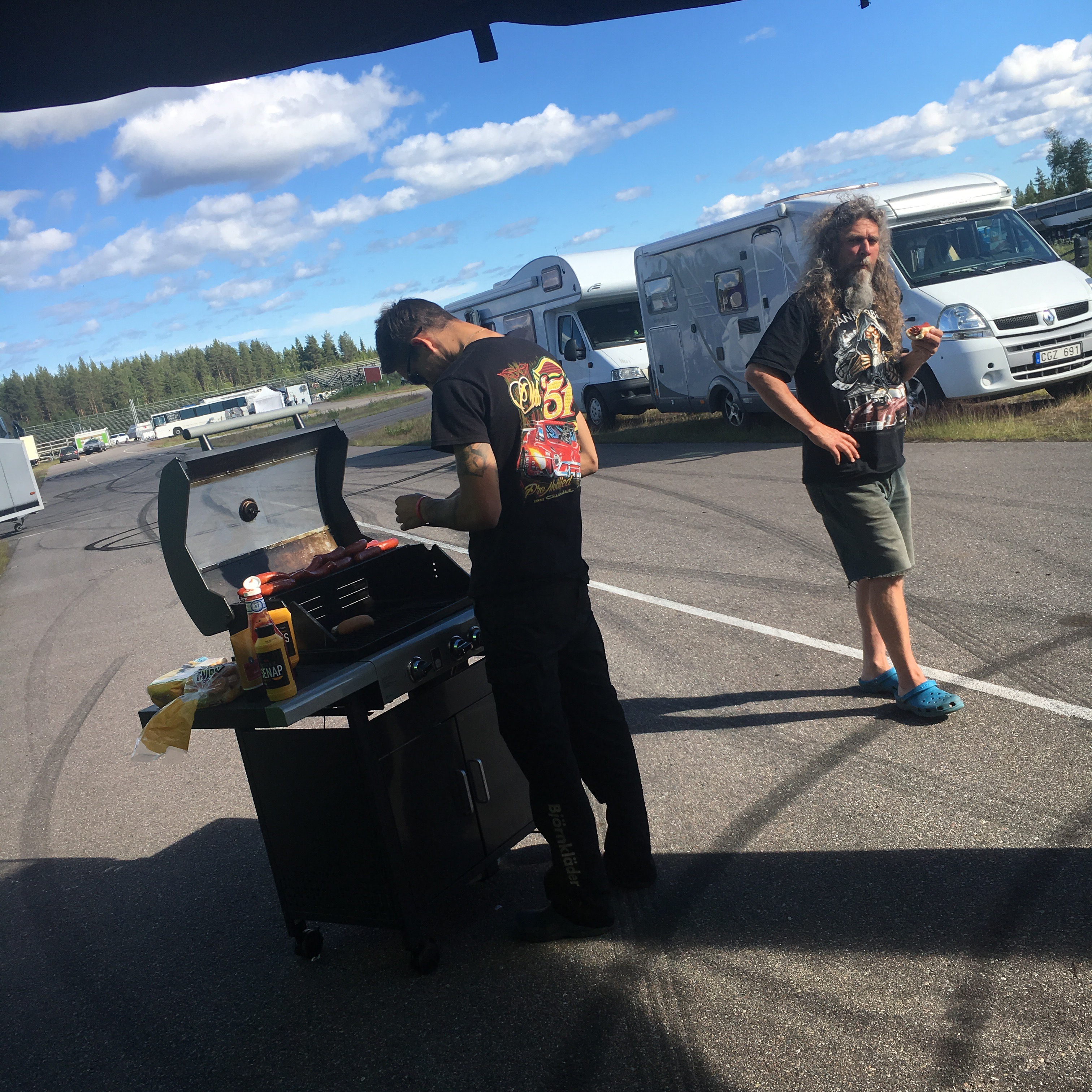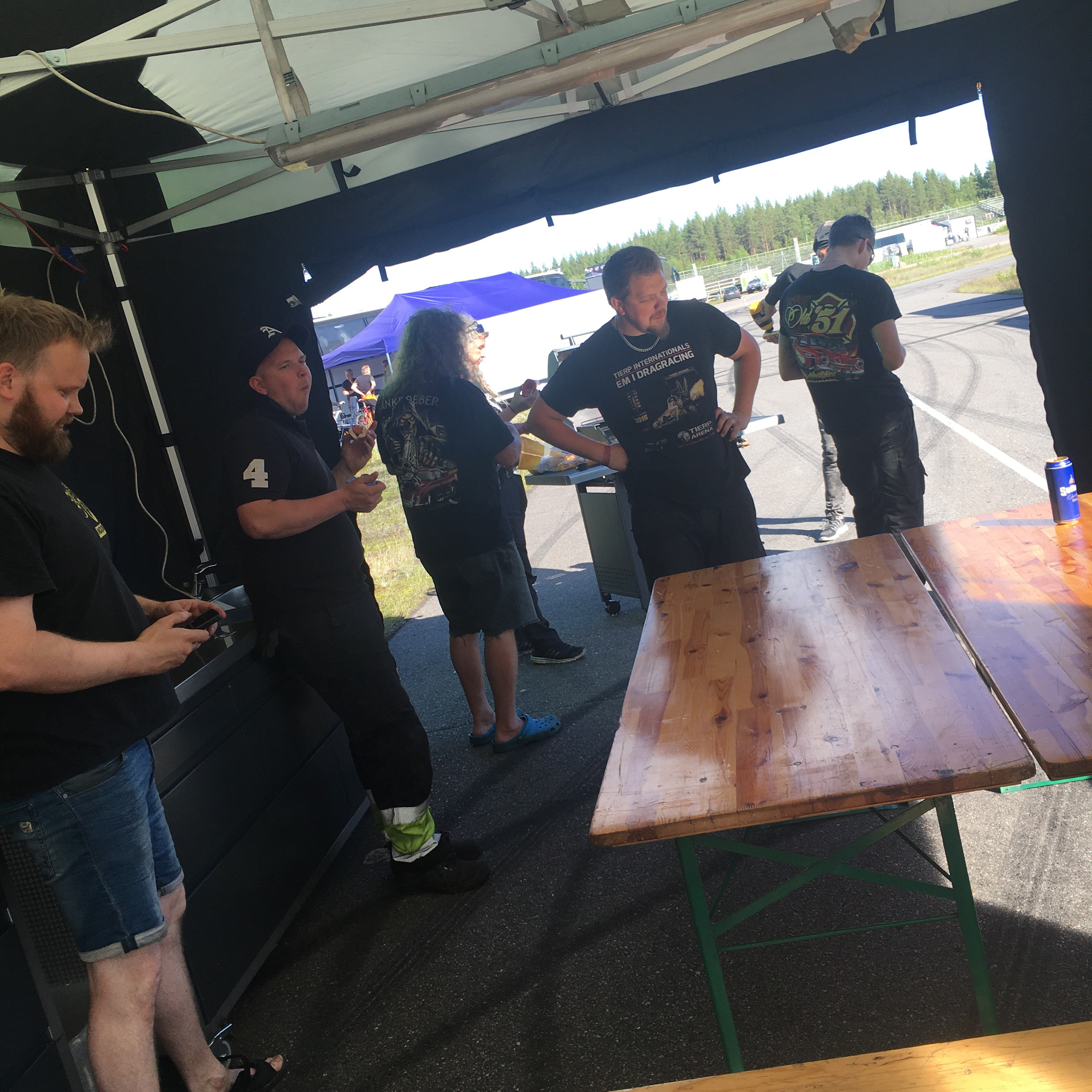 But first some hot dogs together with the Bankrobber's.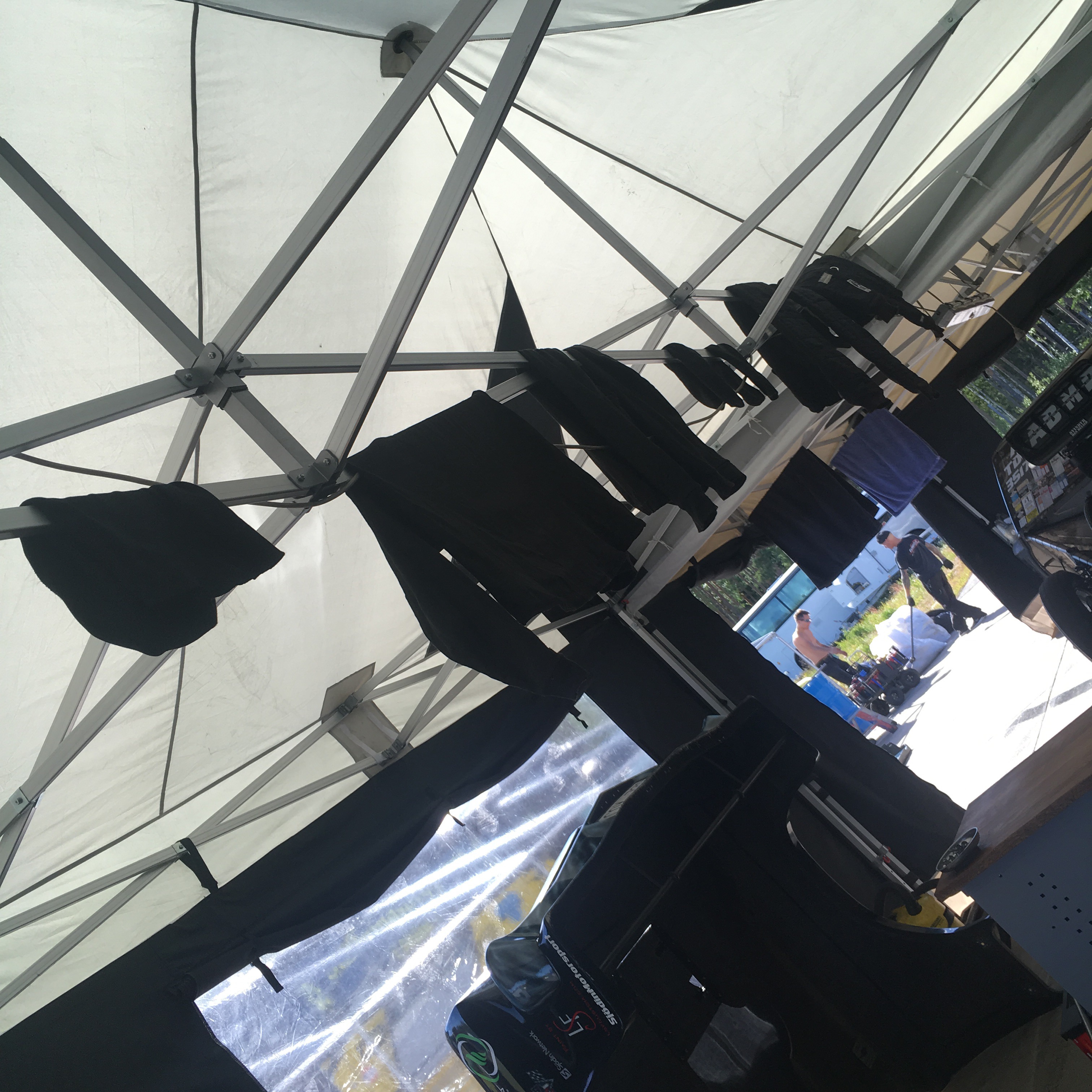 My driving suit starts to smell so bad so I'm trying to get some help from the fresh air to clean it a bit, hopefully it will be a little better 😉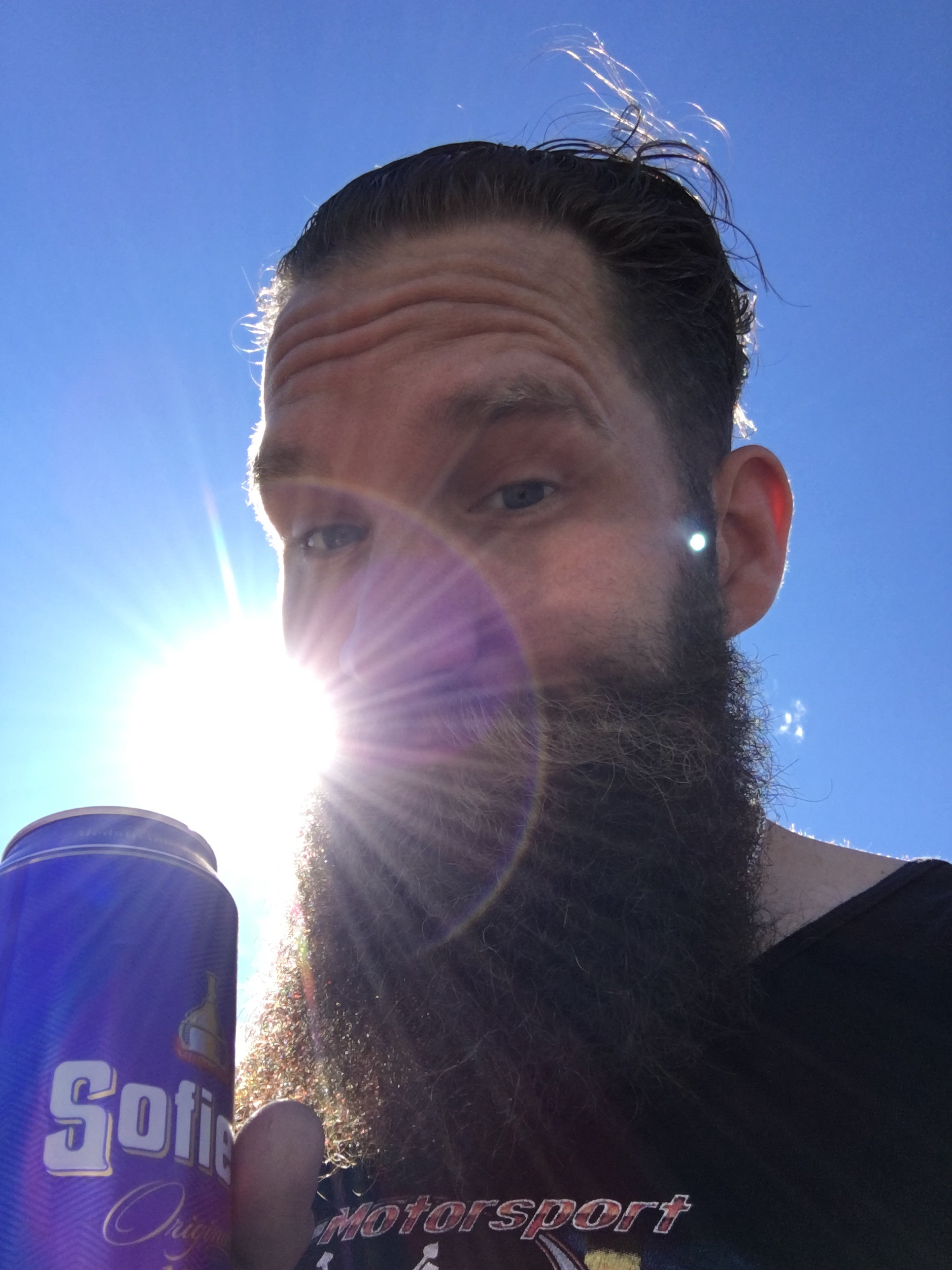 And of course a cold beer in the sunny weather! 😀