The first two weeks in June we made a huge progress on our trailer, we went from pretty much something that we couldn't use to anything and all suddenly the trailer is standing outside the shop, felt pretty amazing! Just too good to be true!! 😀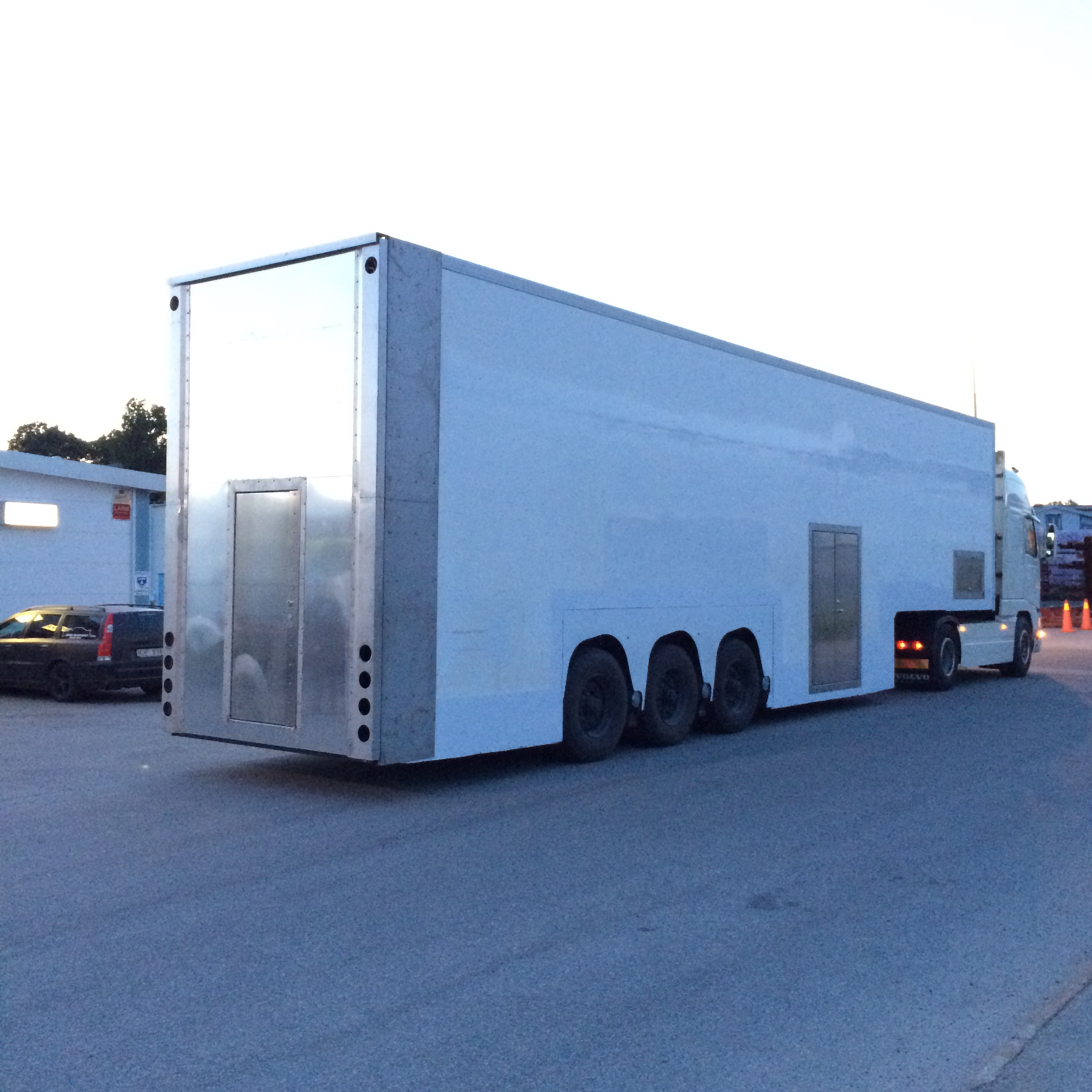 I did have a great plan from the beginning with this project, but of course it went straight to hell because of people / companies that didn't do what they said they will do… But at least I gave you a sweet looking ass and a great working lift gate that I'm really satisfied with! And reaching this far would never been possible without my awesome team! Max, John, Patrik, Dad! And our awesome sponsors and friends that been supporting this project, Erik, Lasse and Per from Bengtssons Smide, Danne, Patrik and Alex from Berga Lås & Larm, Roffe from The Parts Stop Sweden, David and Bengt from Swedol in Arninge, Johan from LSF Custom Paint, Peter and Patrik from Rörmekano, Jari from Eltric, Dolle from Nicma Tools, Kenneth at Swecomposite, Göran at Takmakarna, Åke Granholm for letting me use his truck, Janne and Isak from our own companies and of course our own companies that I steel time from working on this! Thank you everyone!!! 😀
Work pictures from the last couple of weeks below.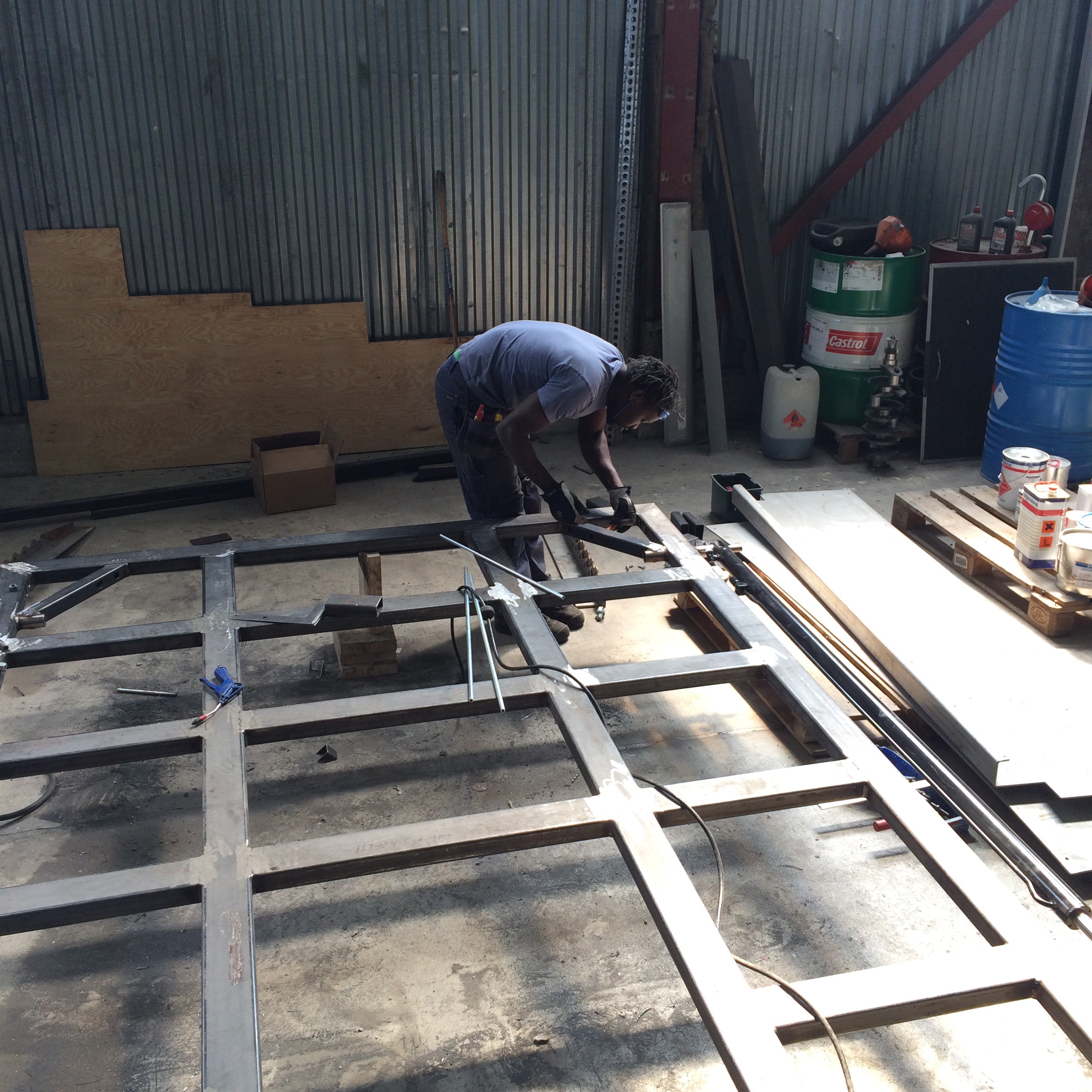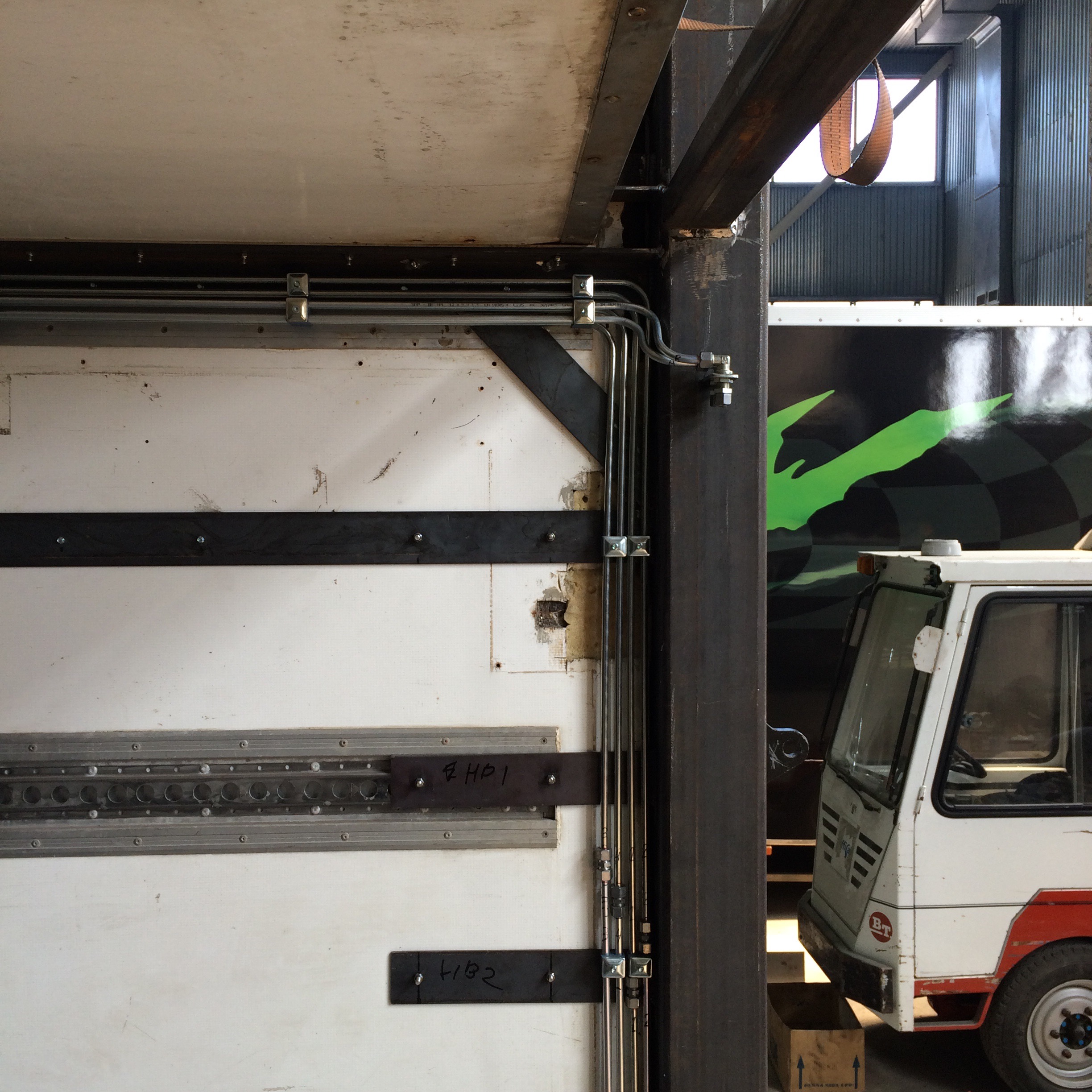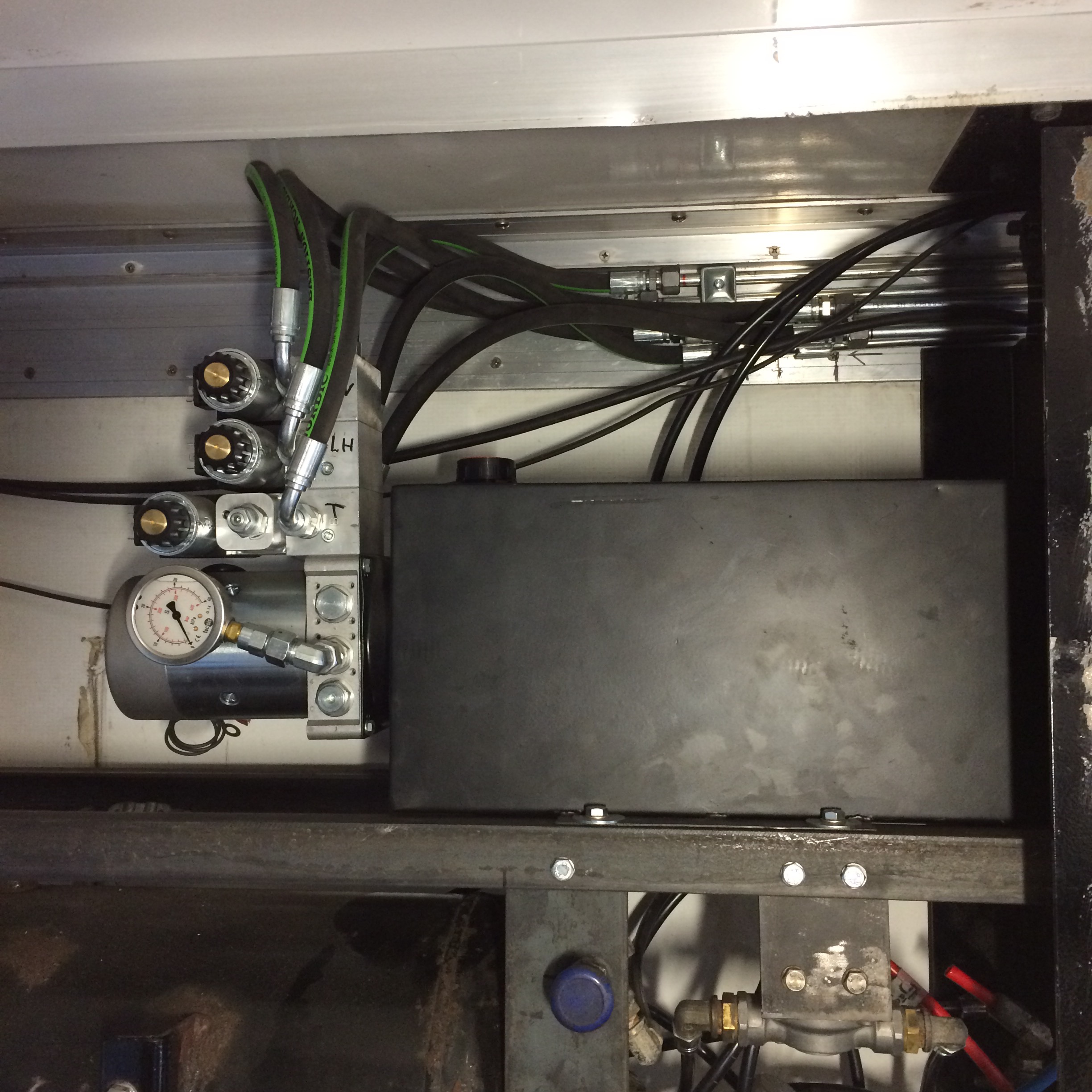 Isak are getting the hydraulic pipes in place for the lift gate.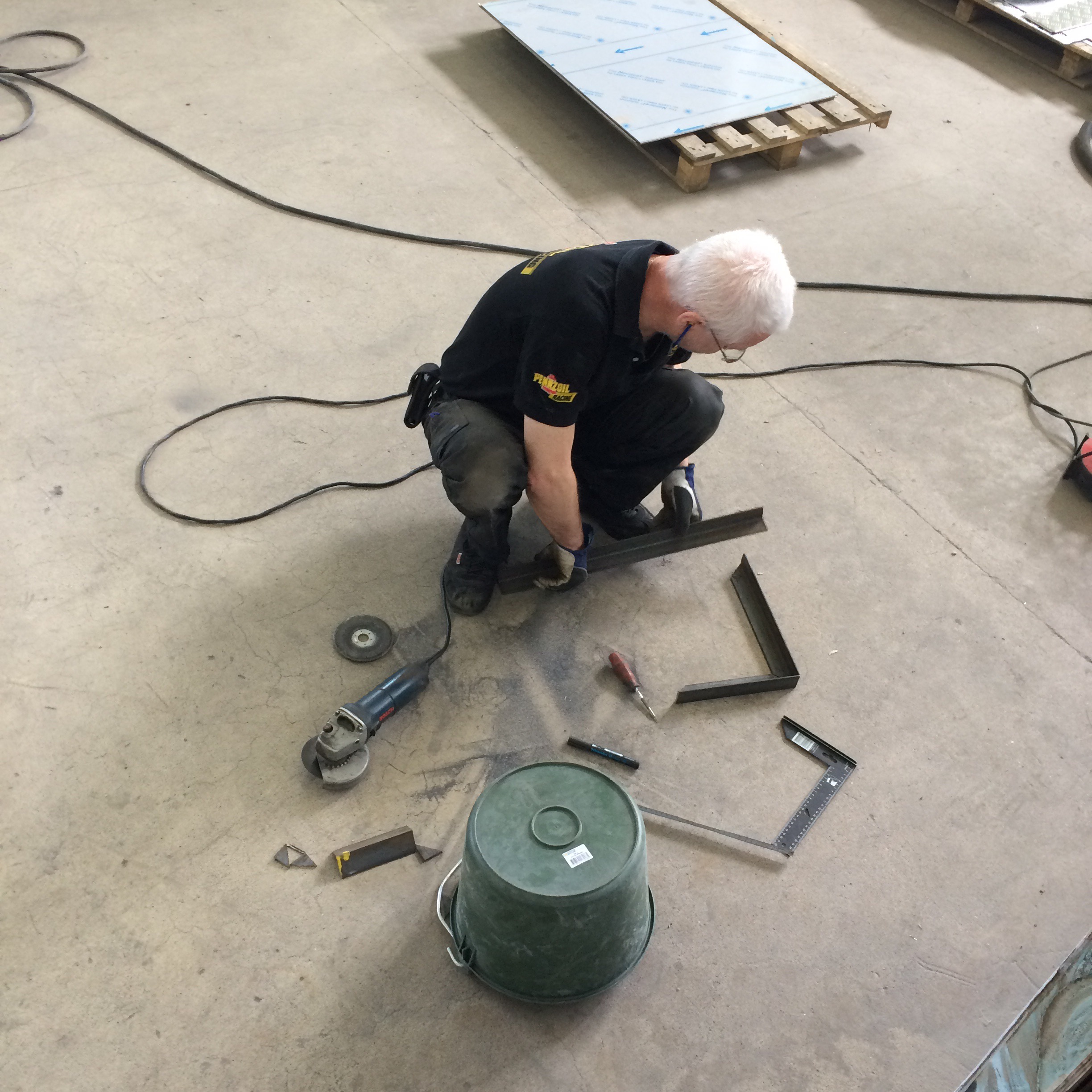 Dad are fabricating some stuff.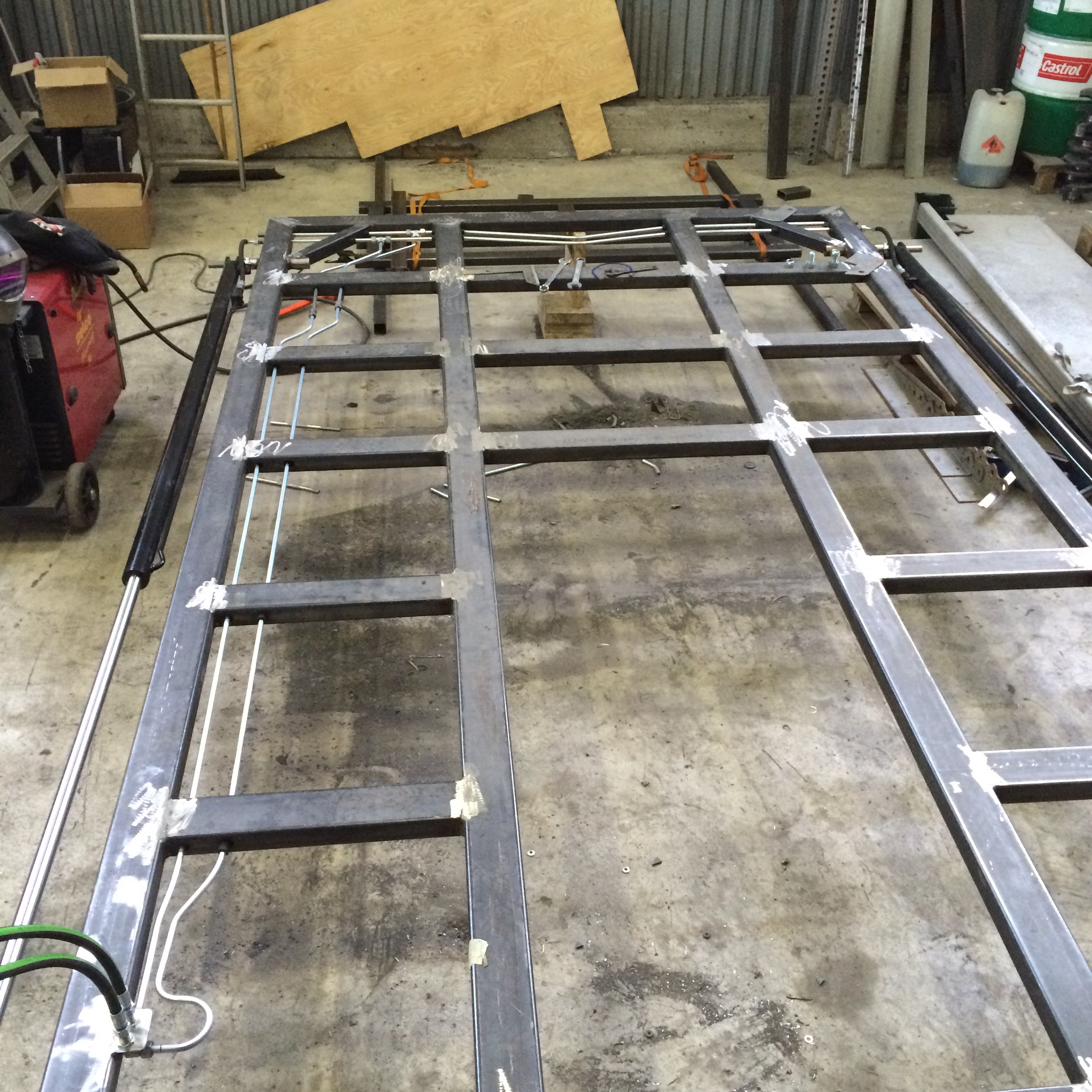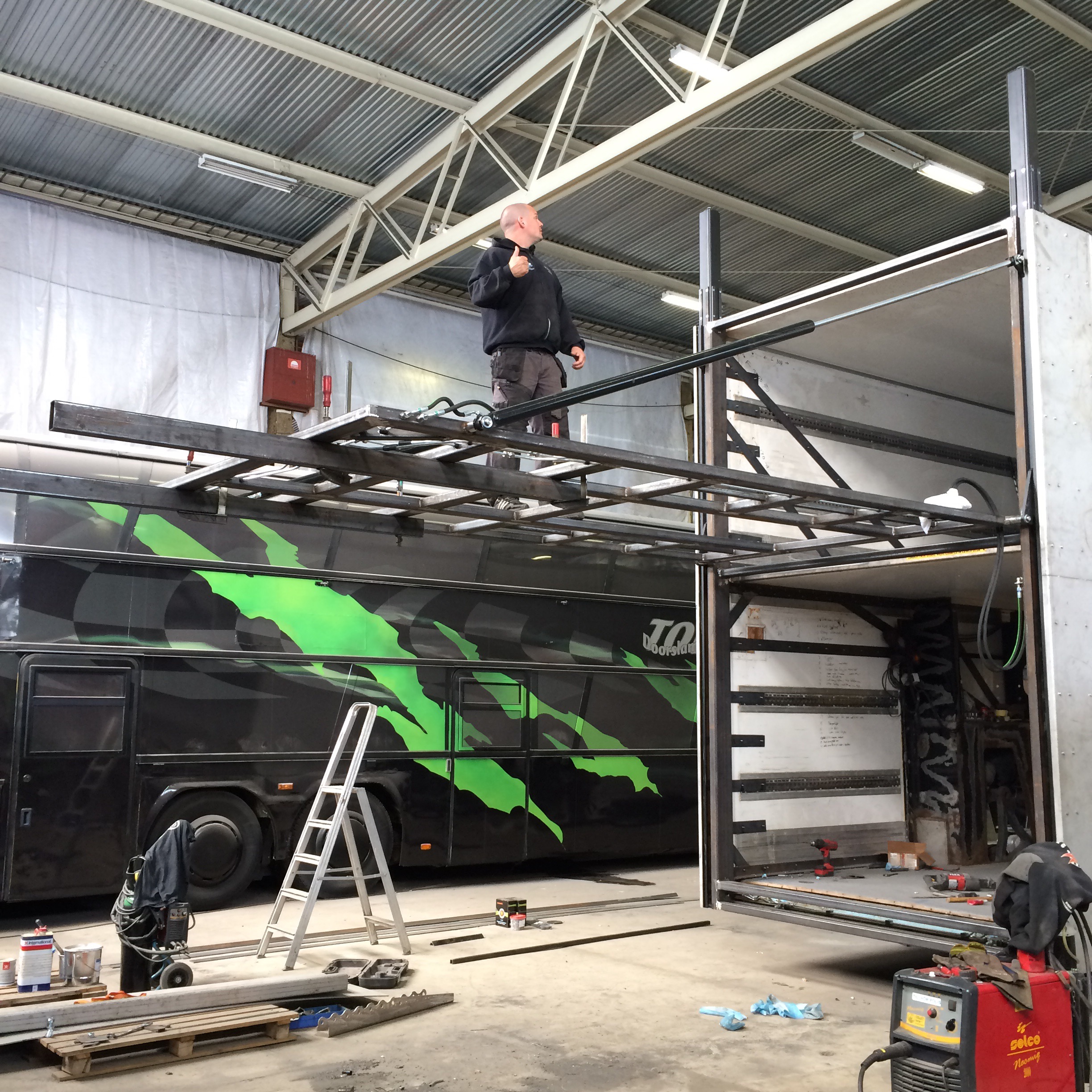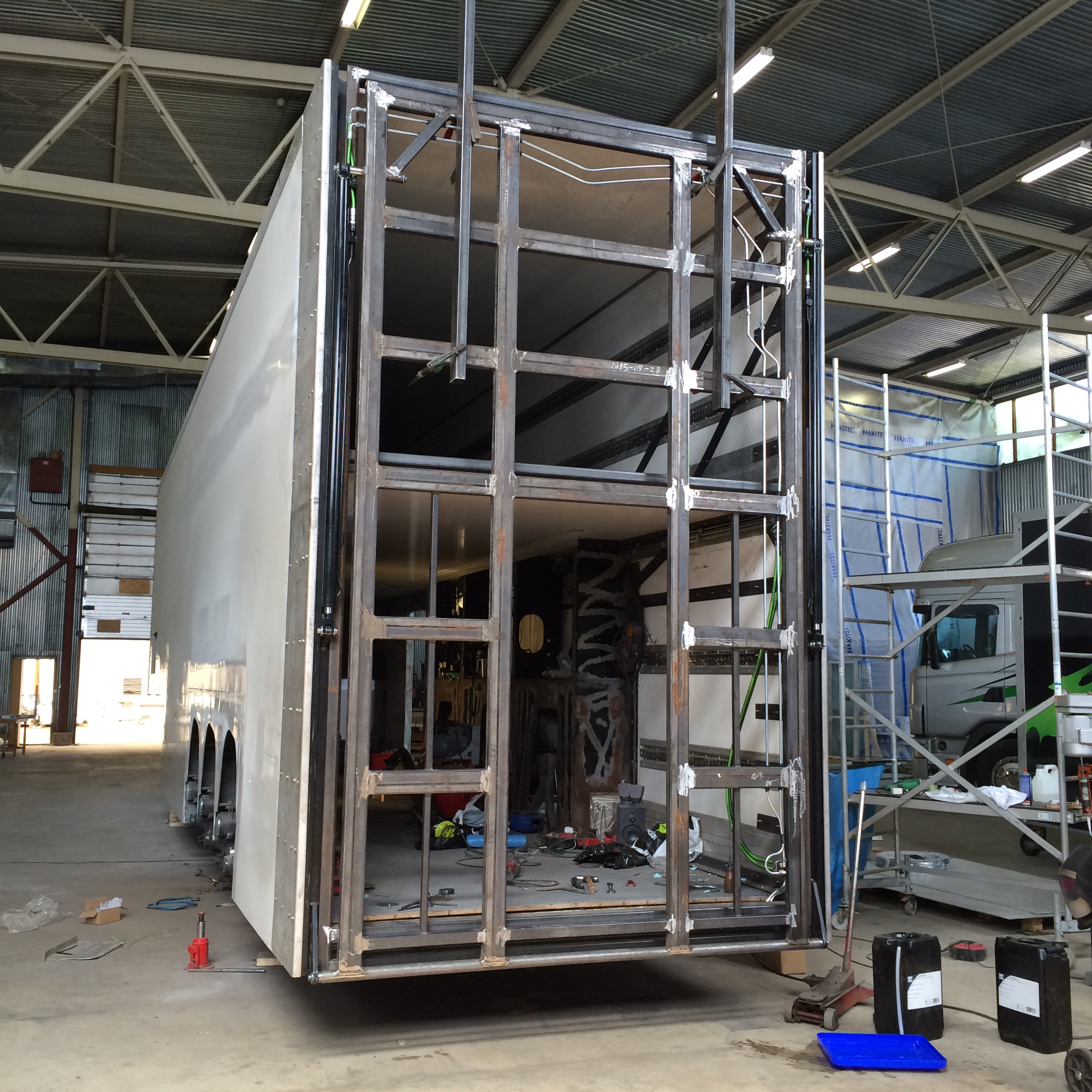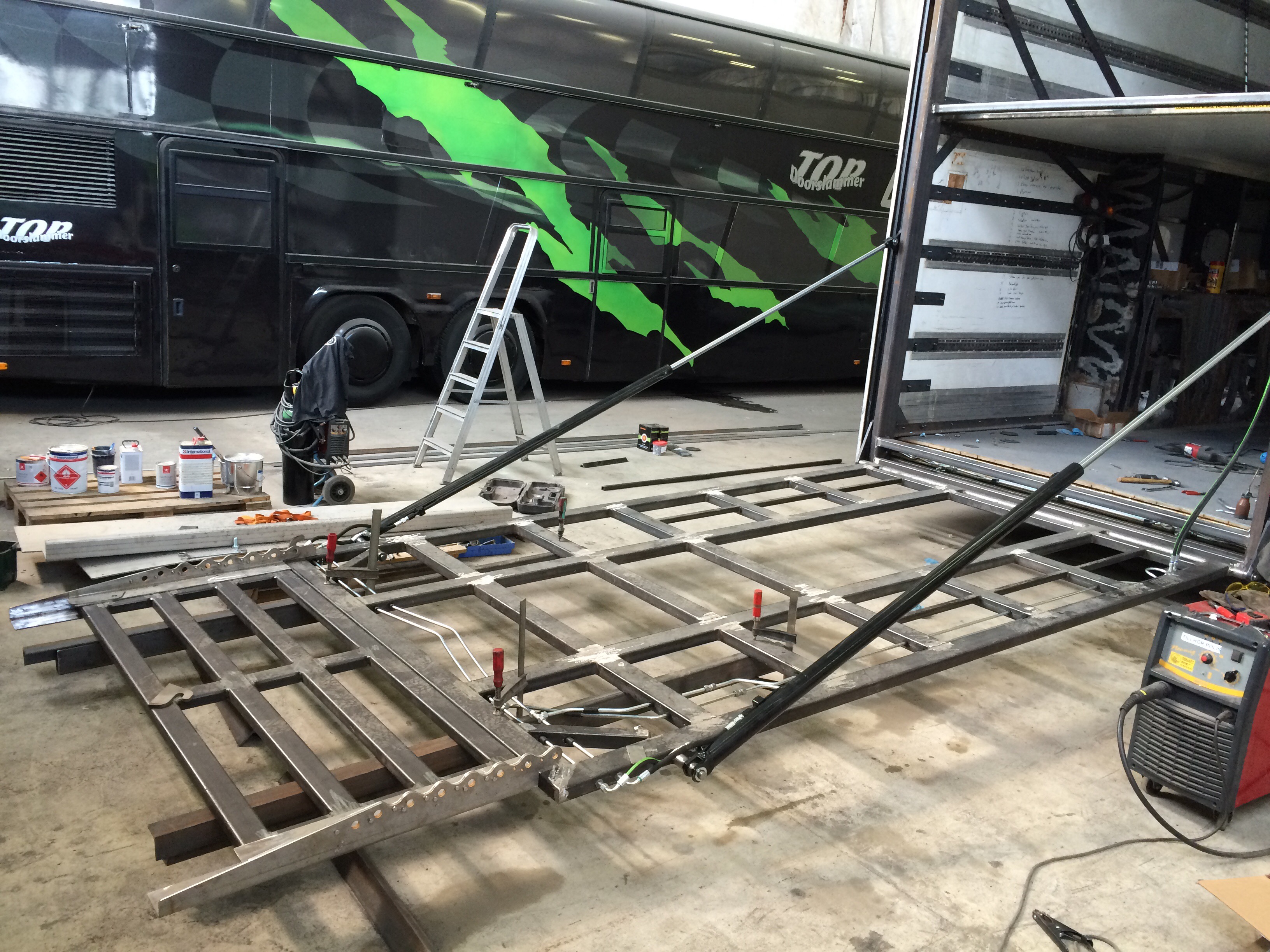 The lift gate are finally in place and I can open and close it, a huge step forward! 🙂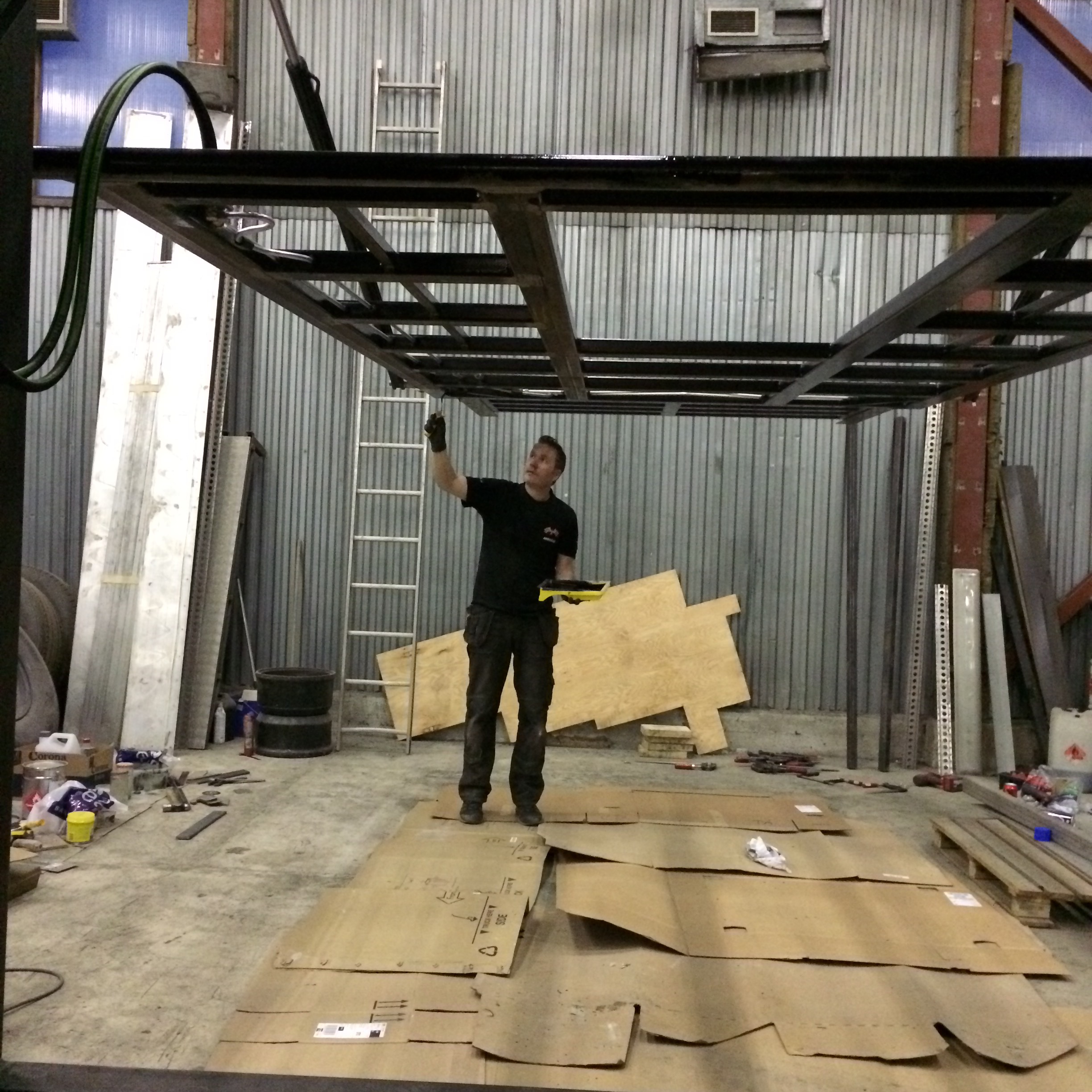 John are getting some paint on the lift platform.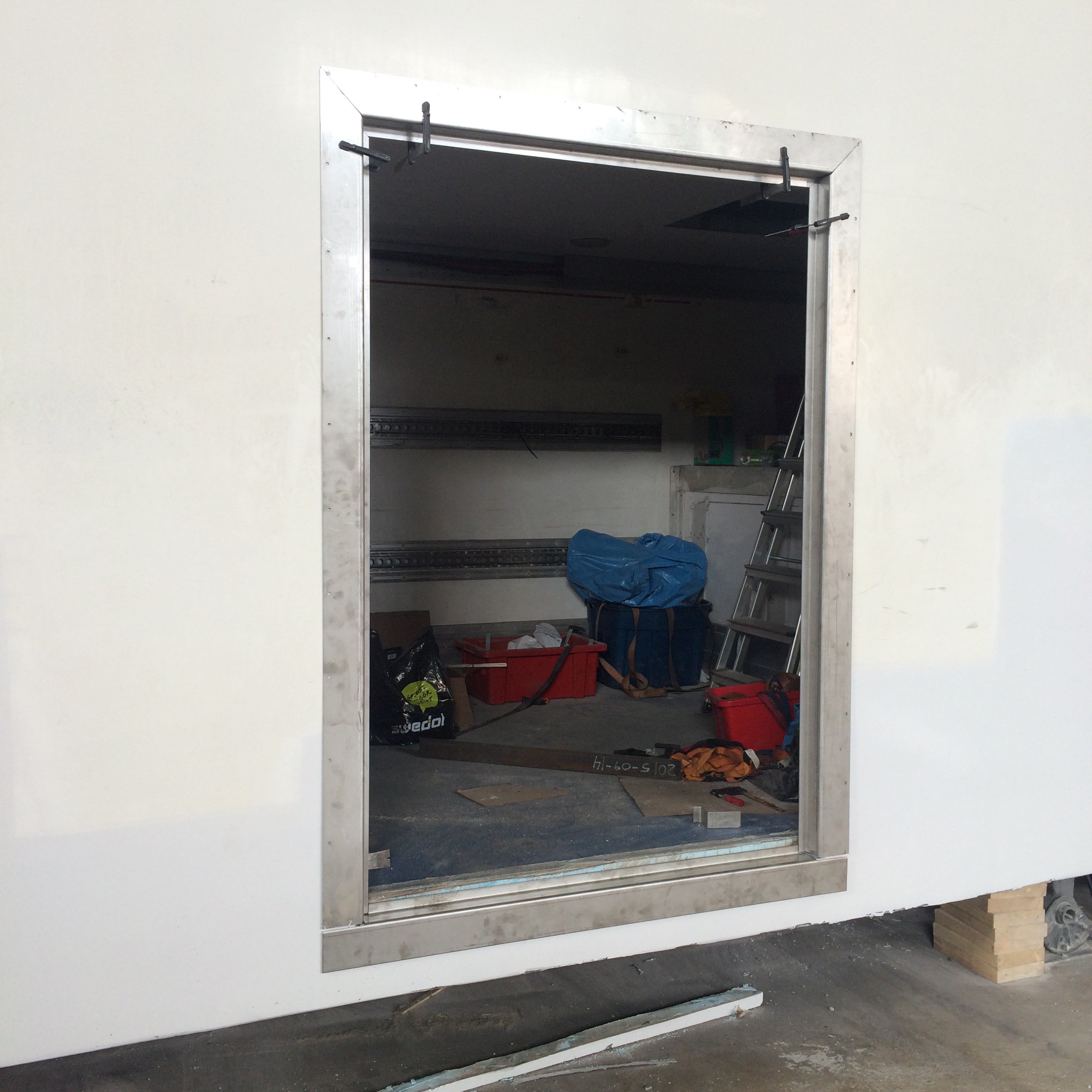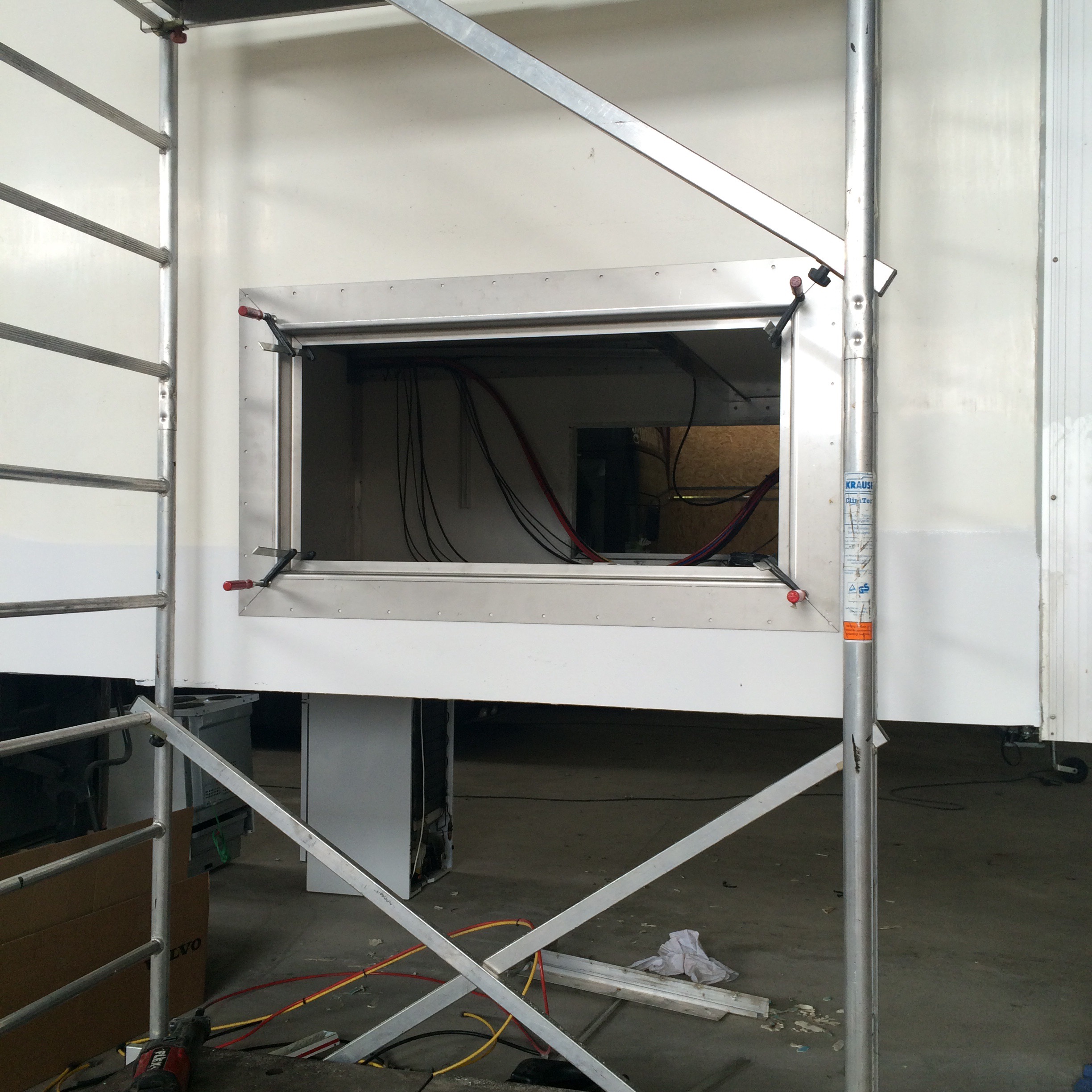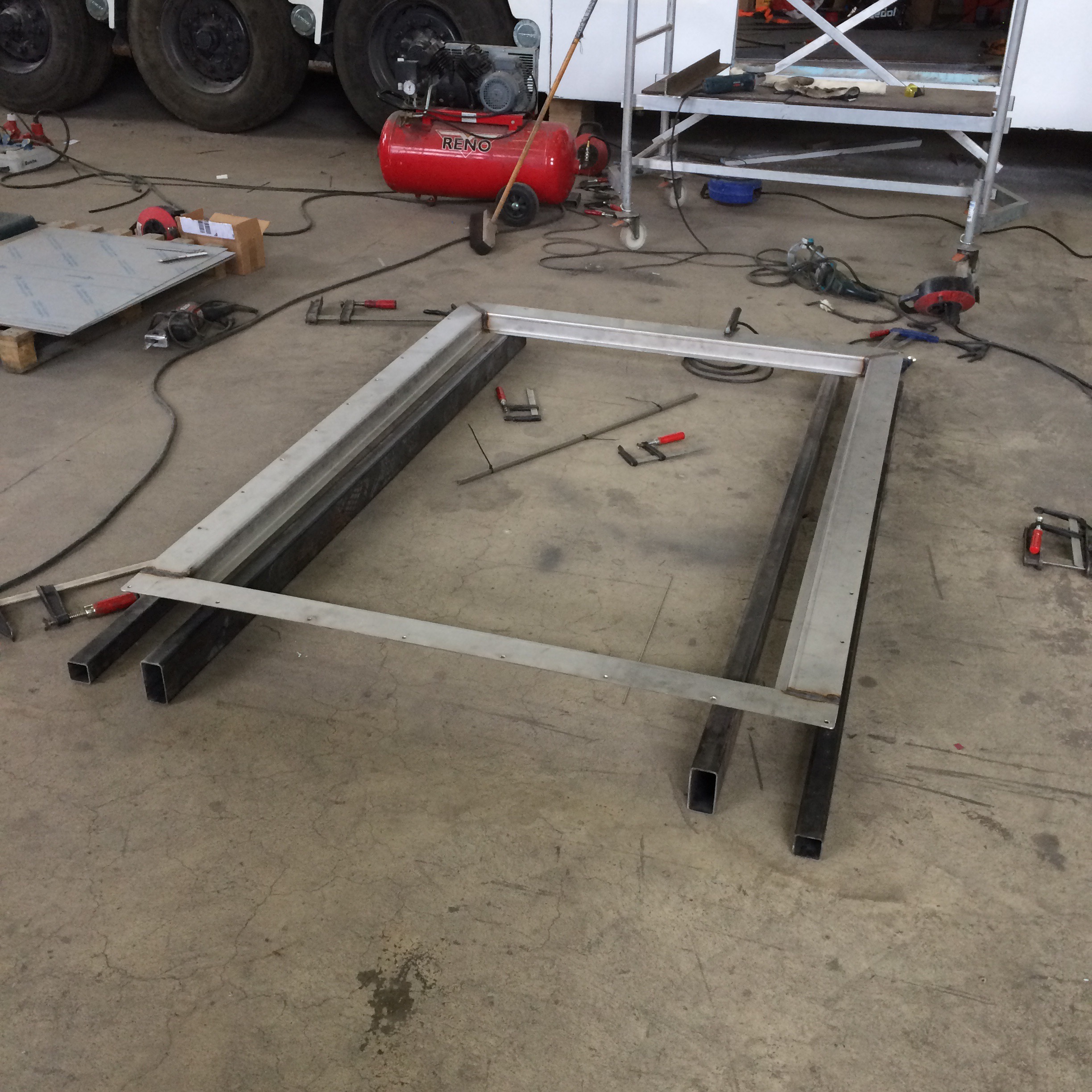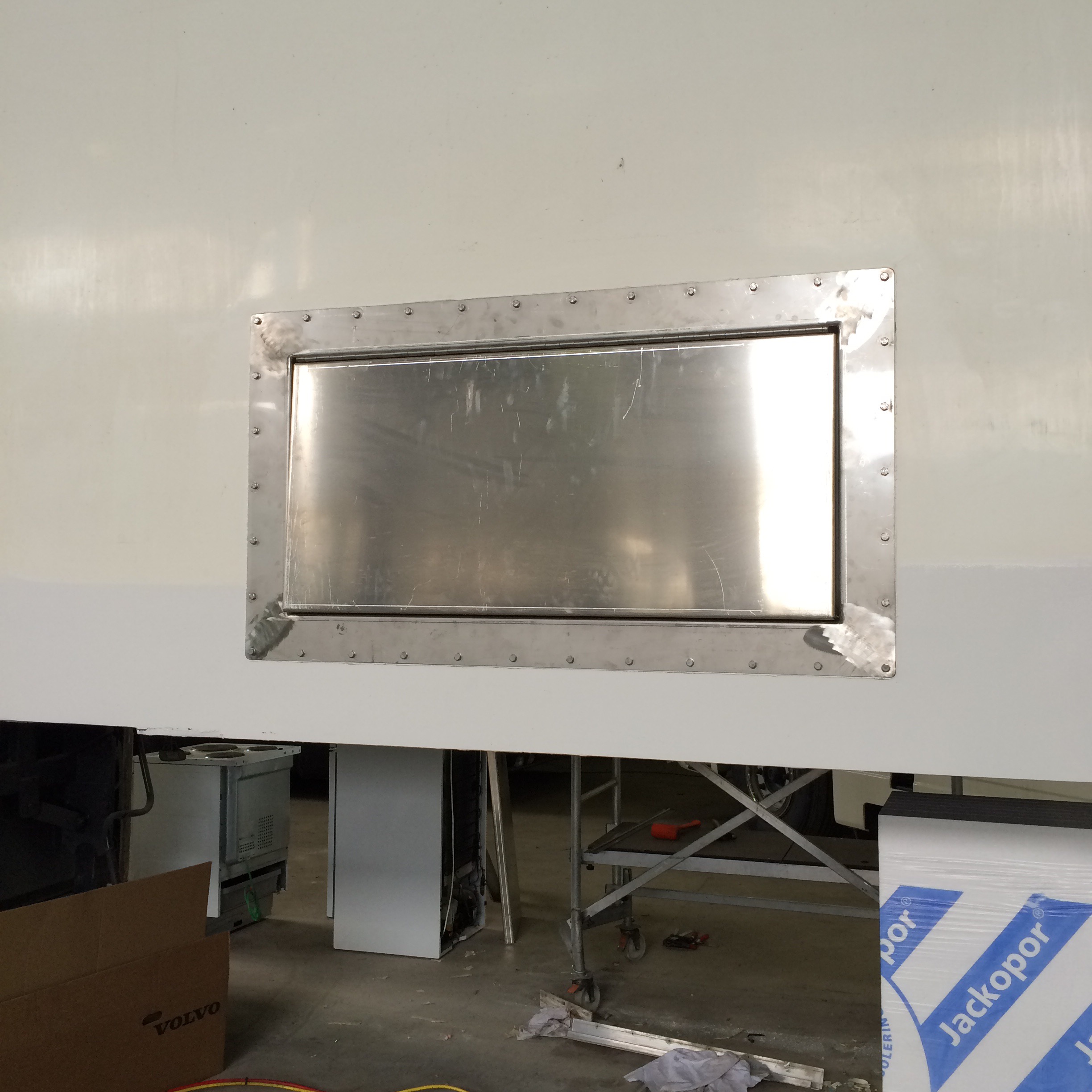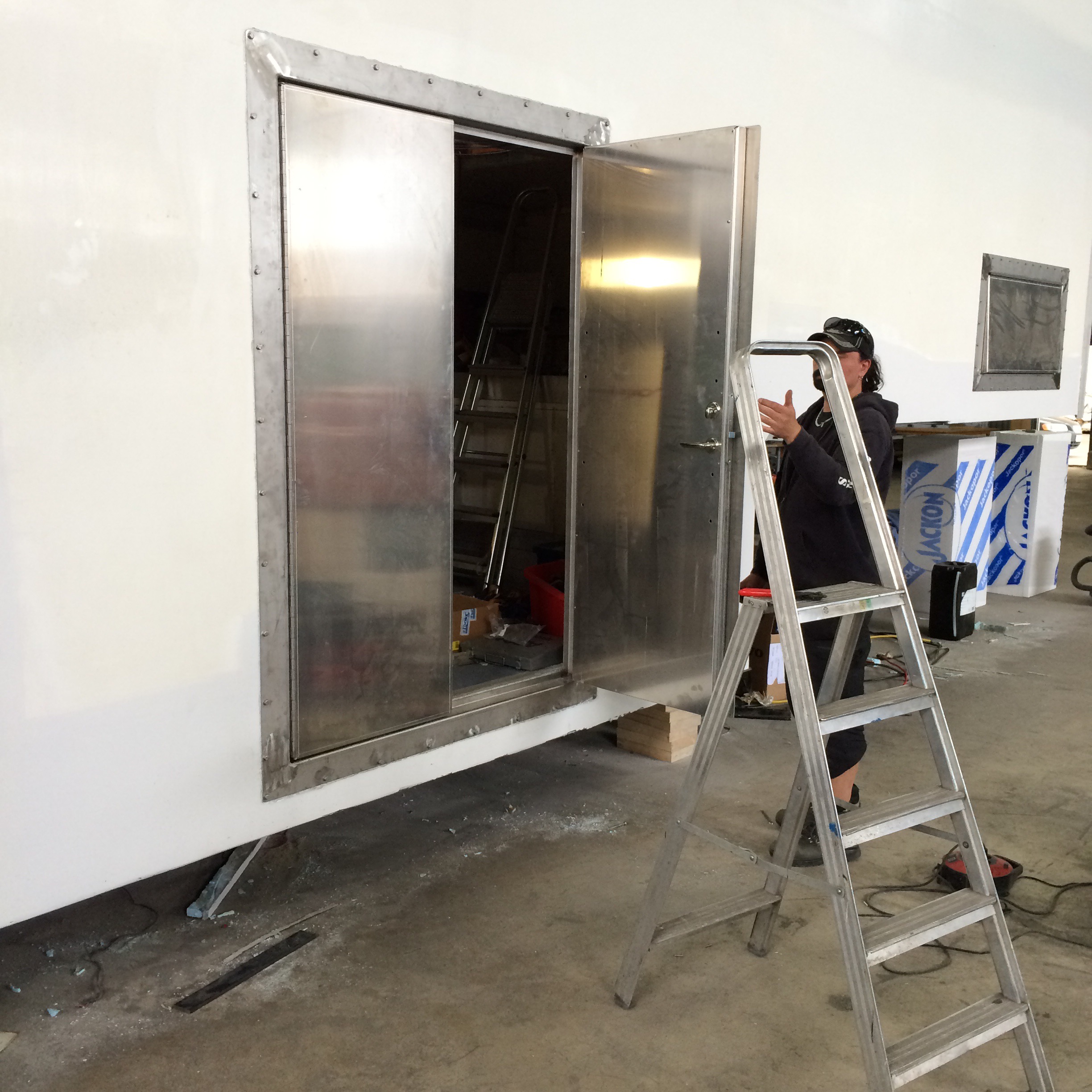 Finally, the frames around and the doors everywhere on the trailer starting to get in place!! 😀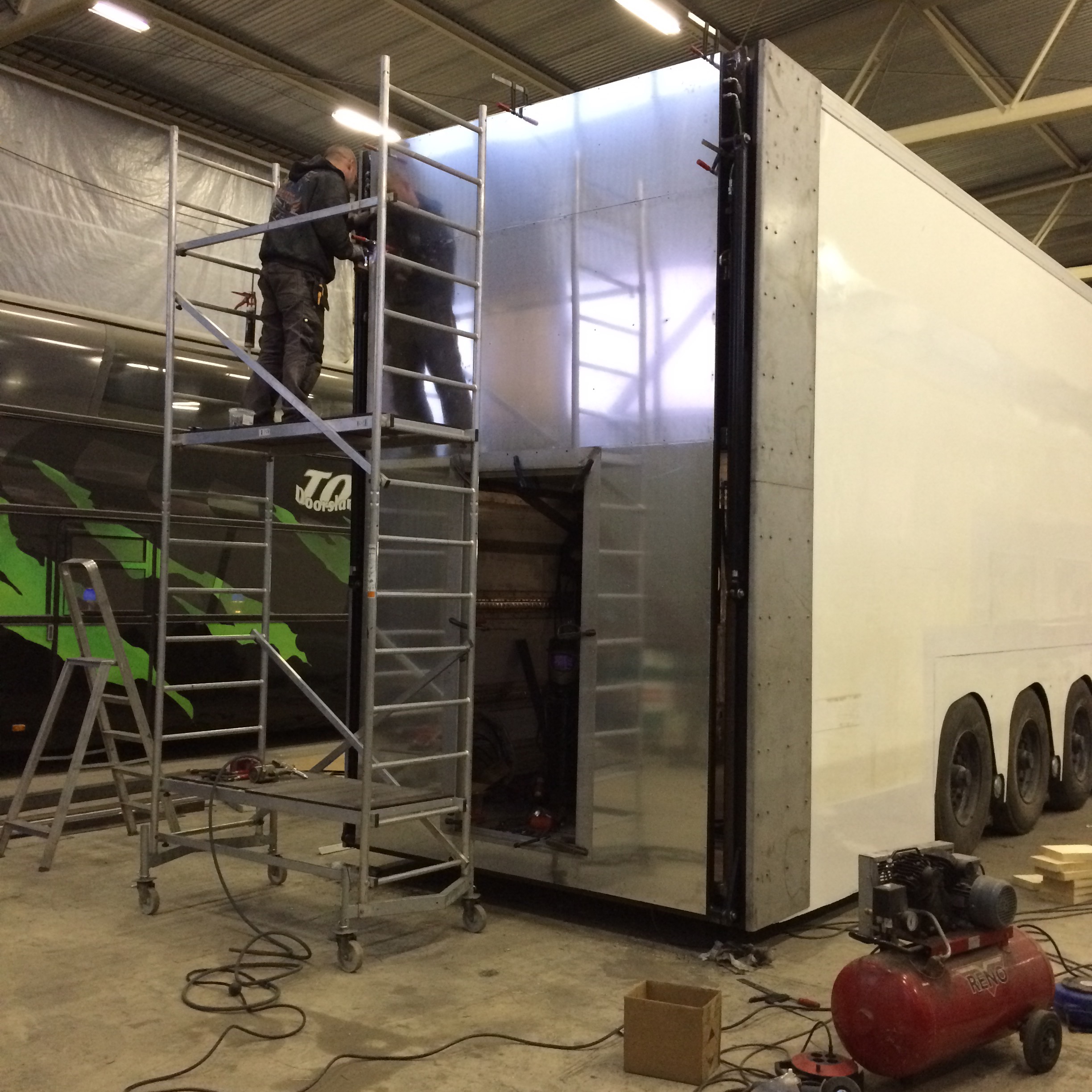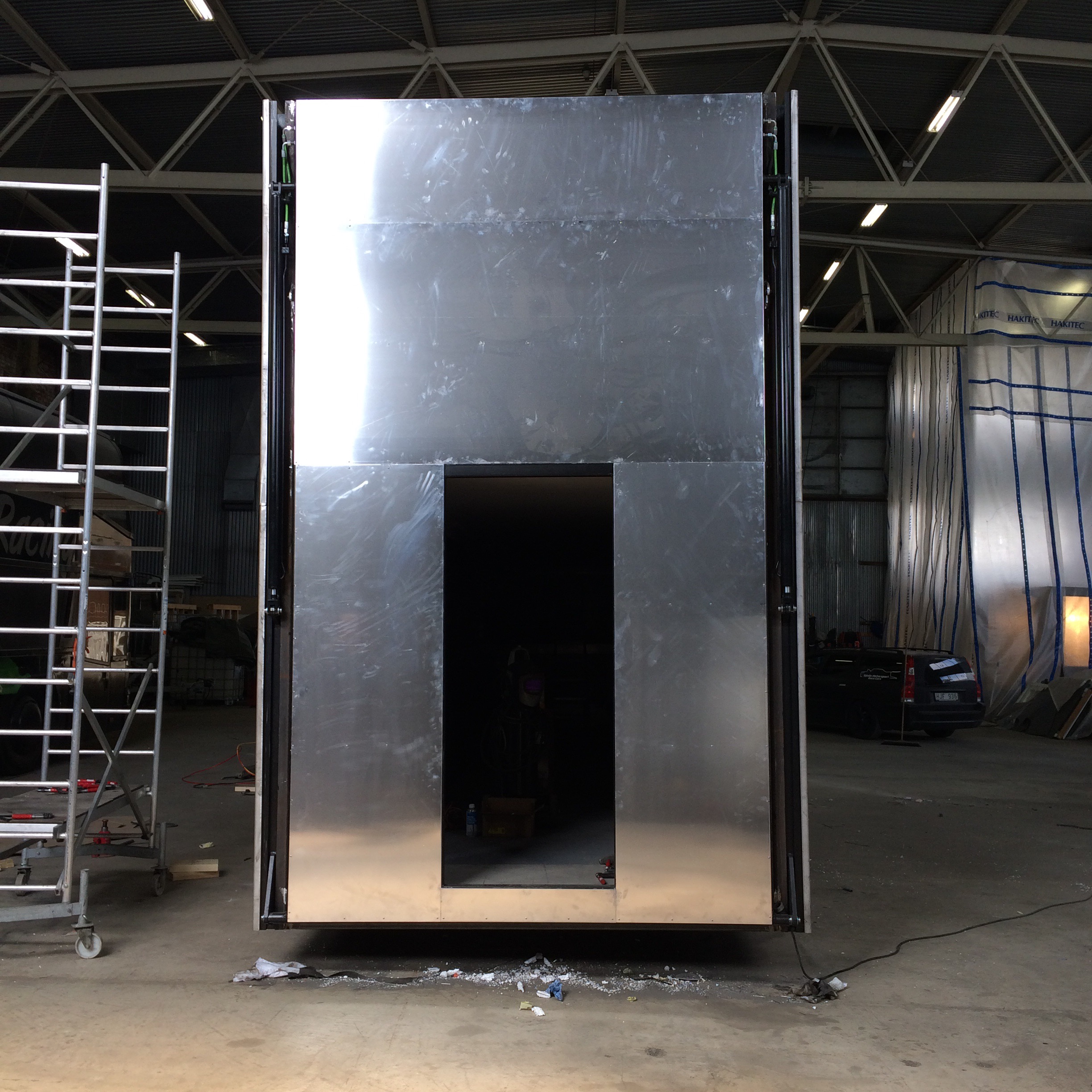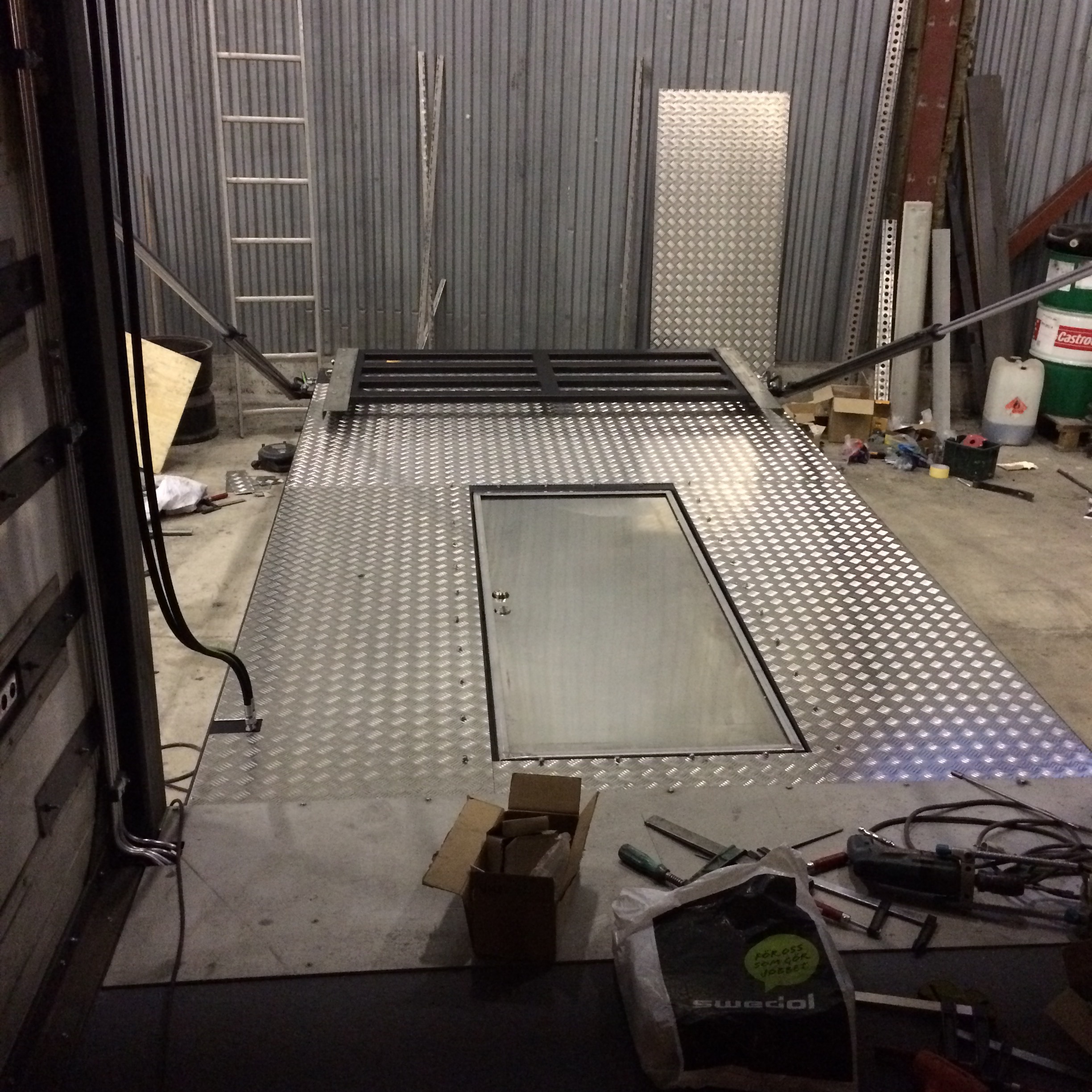 All the aluminum on the outside and on the inside of the lift gate are in place! 🙂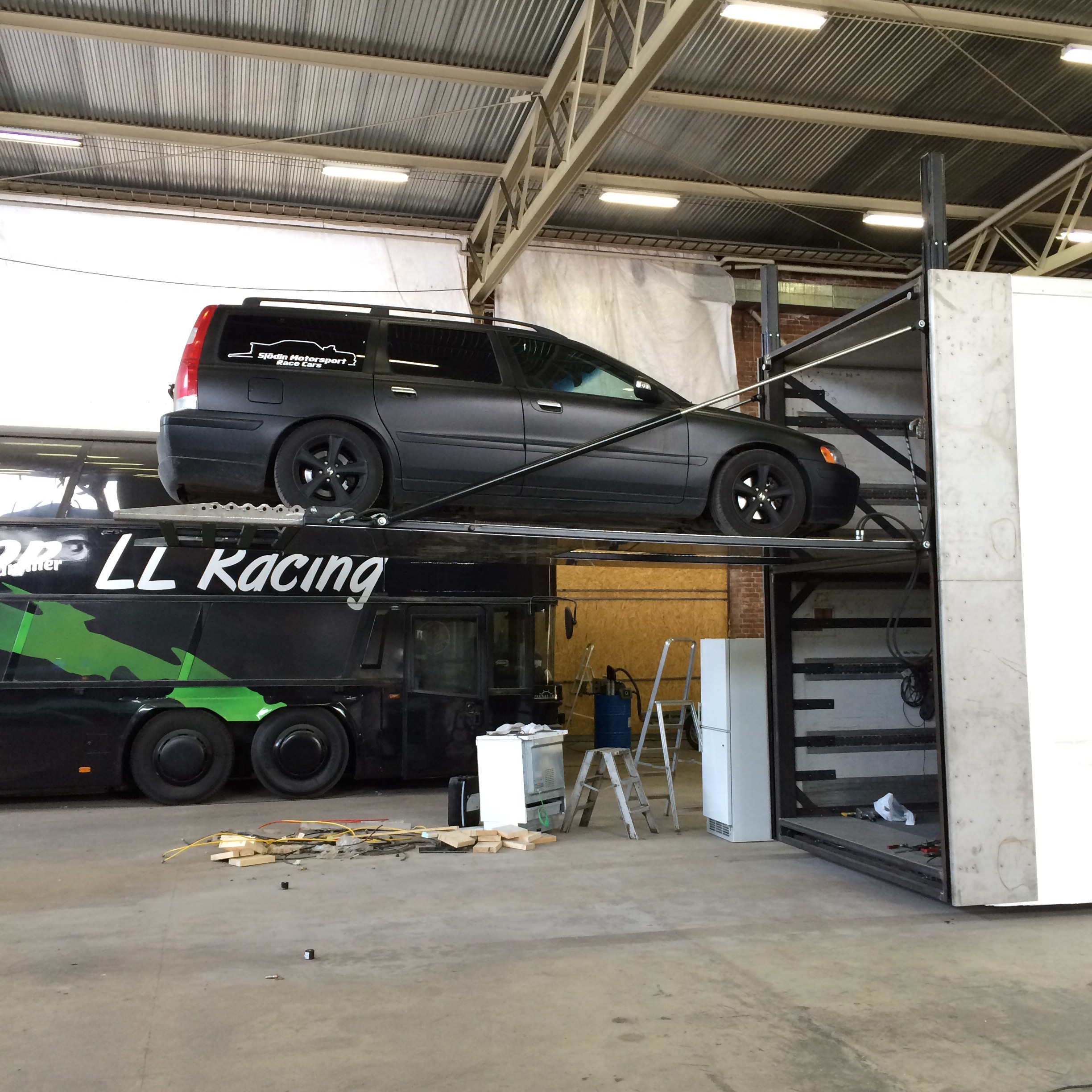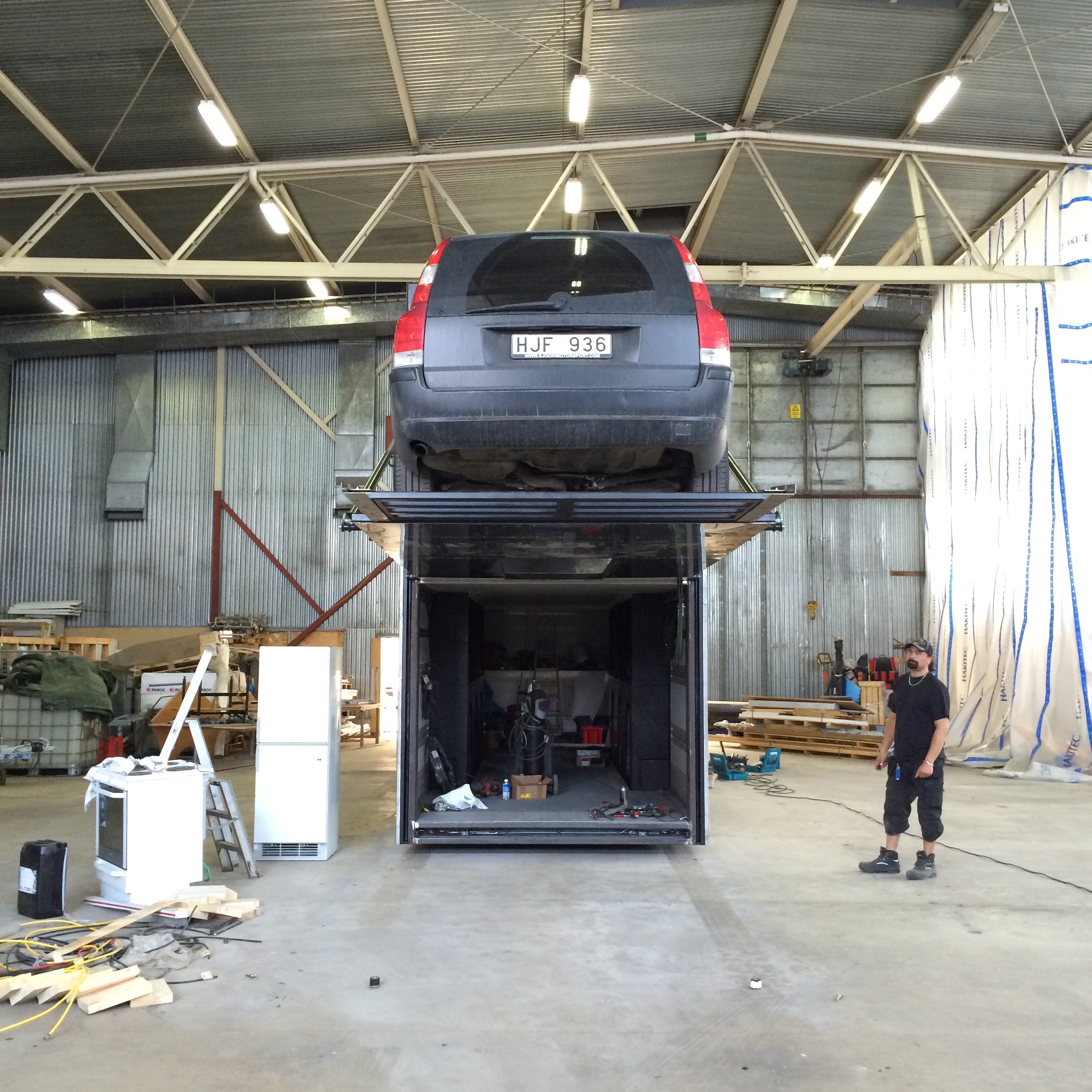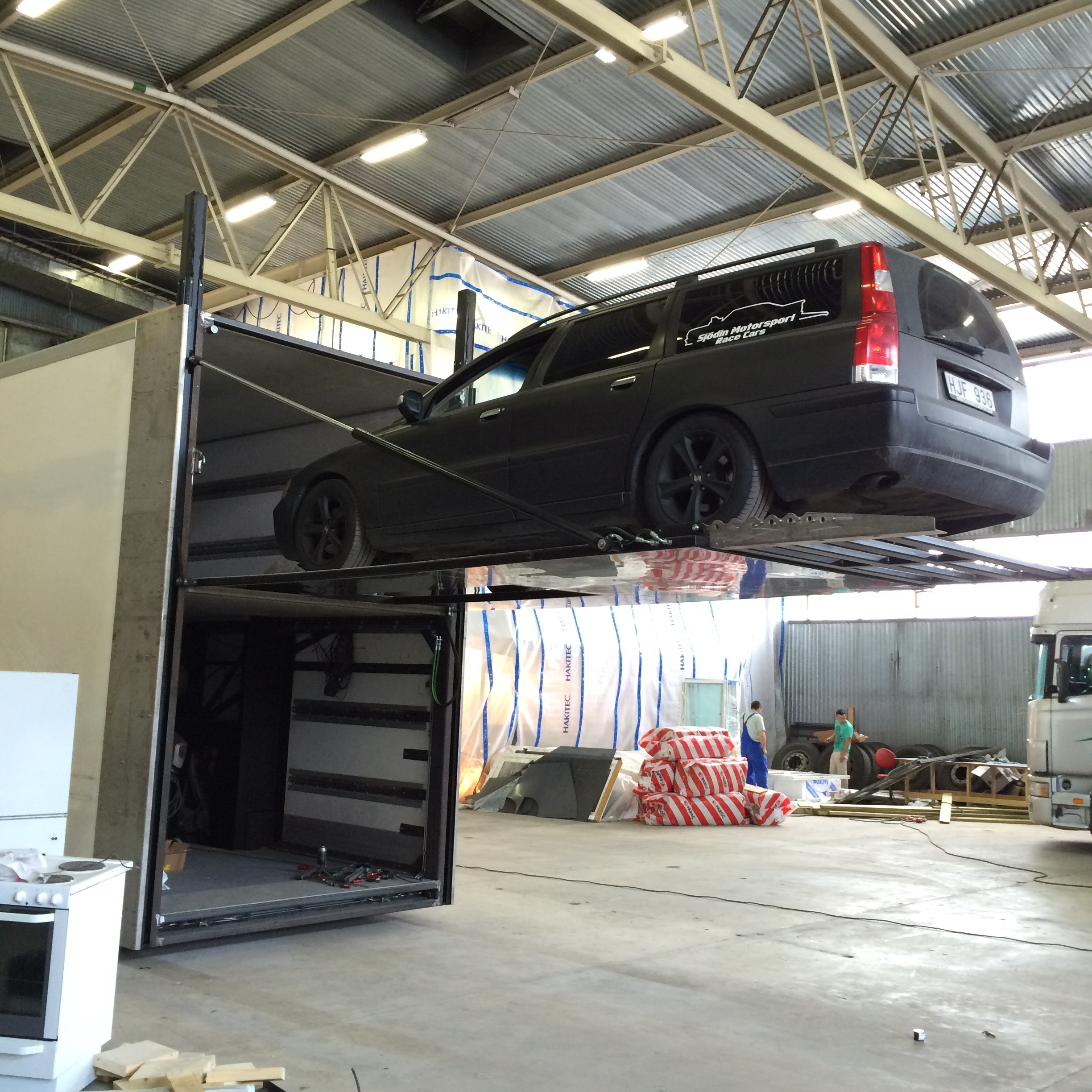 The moment of truth! 🙂 Pretty scary moment I must say, I decided to take something cheaper and heavier than the Chevelle so I did try to lift up my daily driver and like you can see, everything worked just fine if it works fine for this it will work fine for the Chevelle!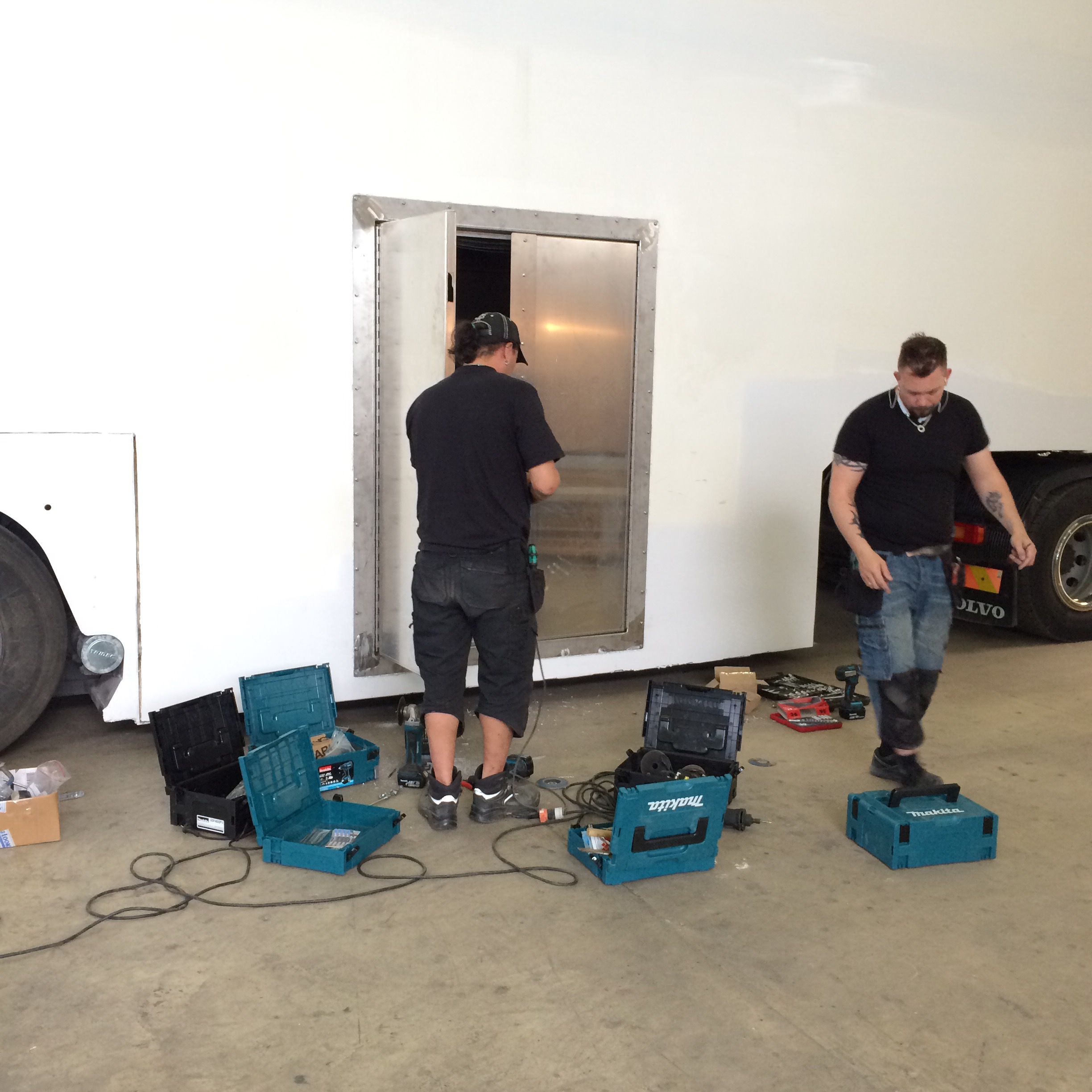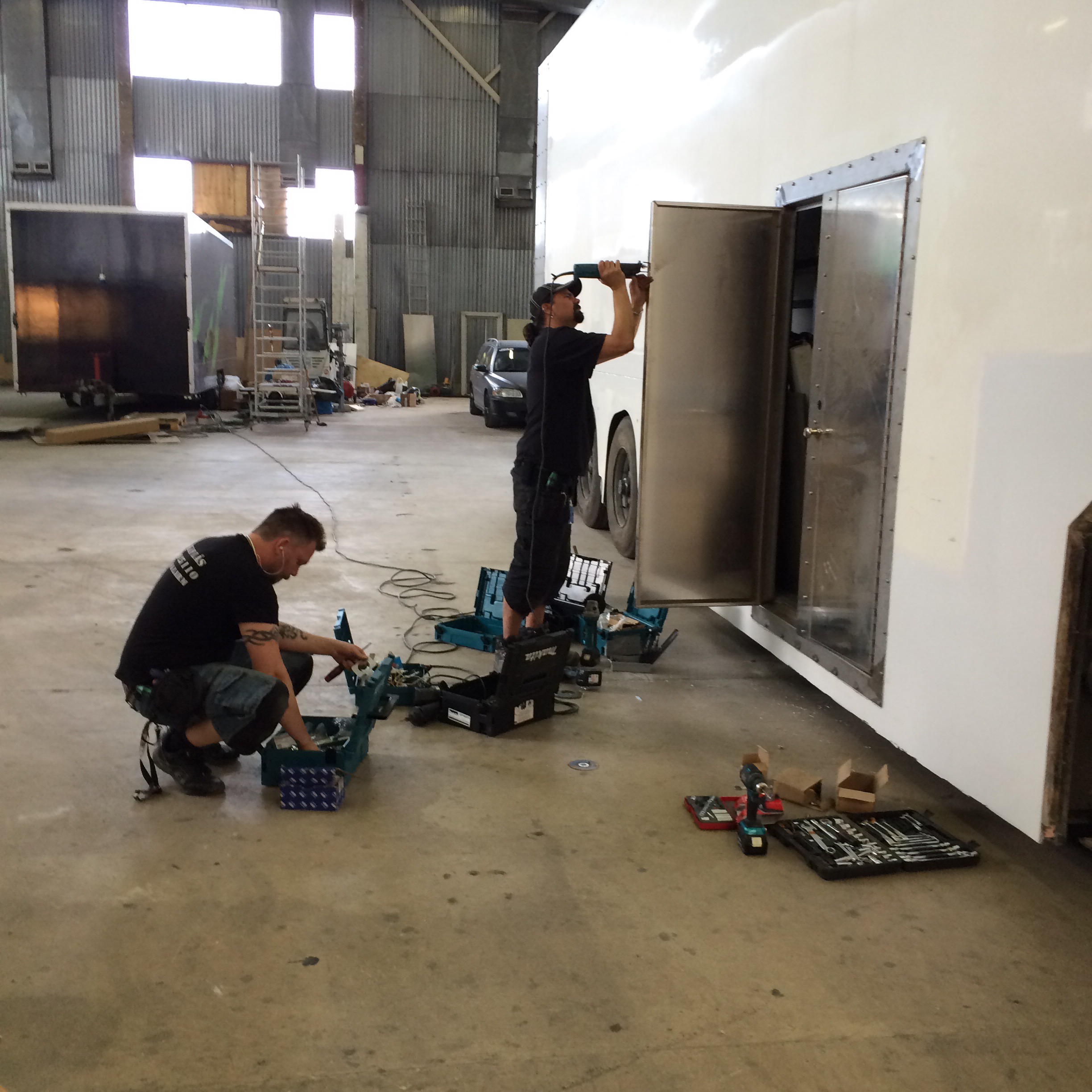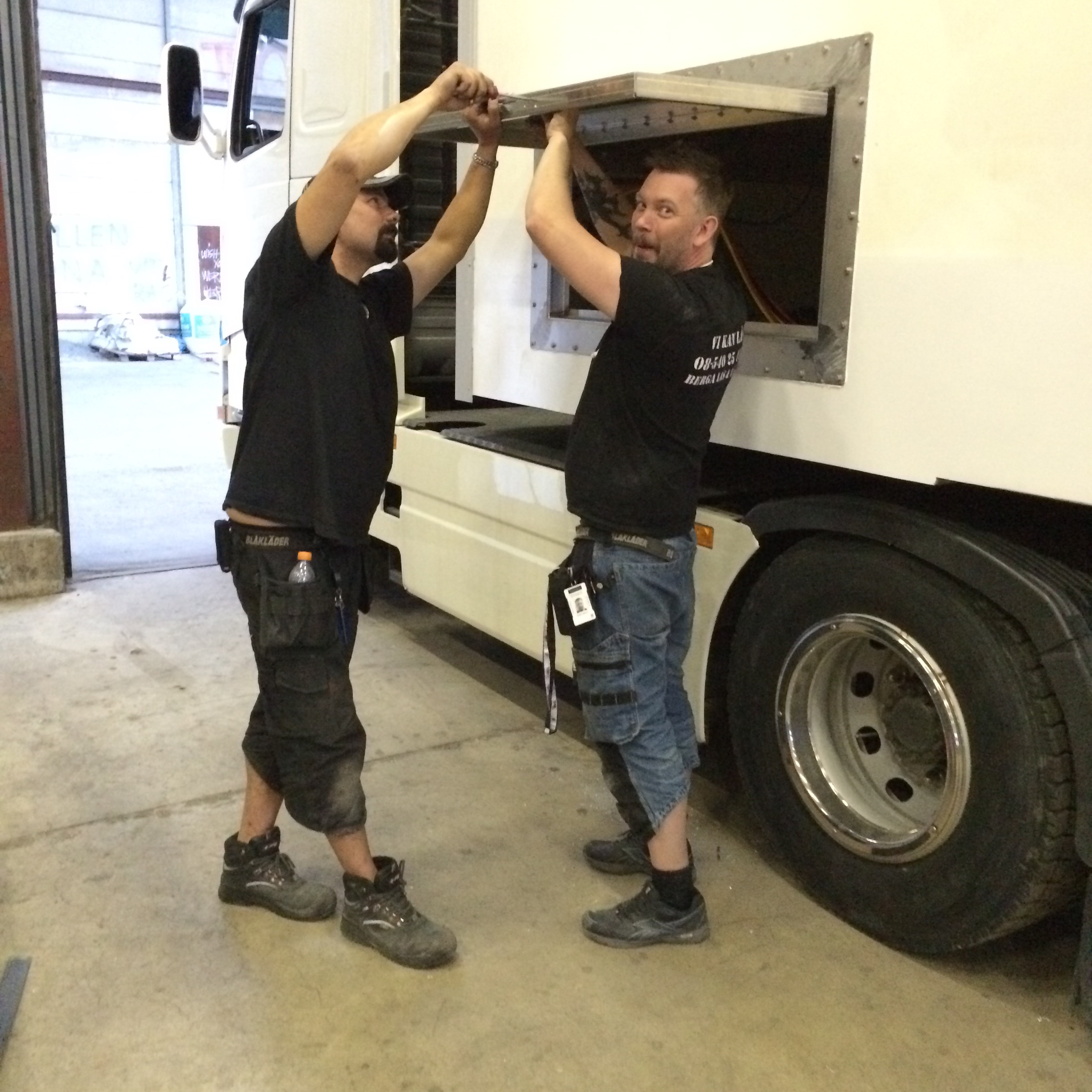 Danne and Patrik from Berga Lås & Larm went by to mount all locks in the doors, feels good to have high quality locks in the trailer!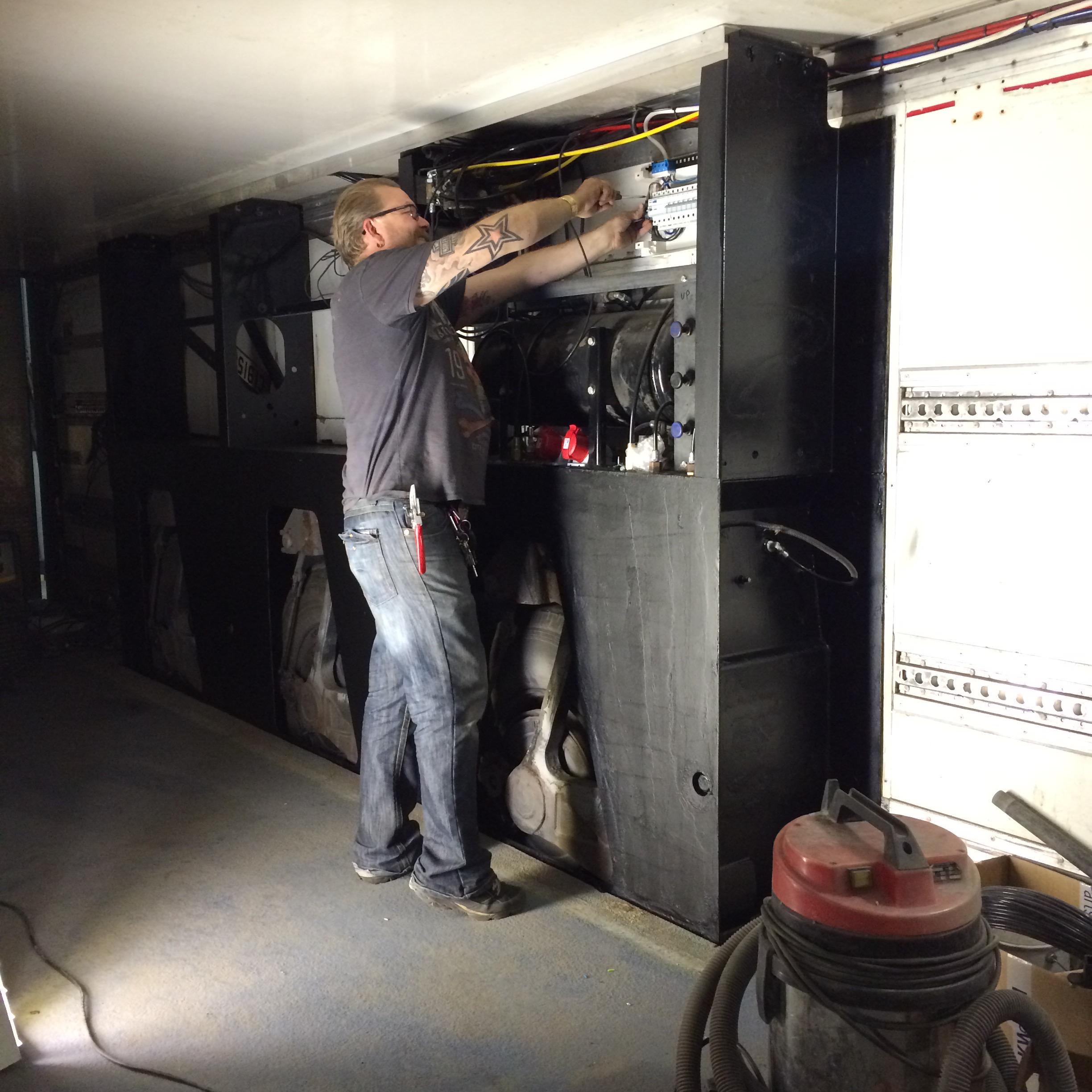 Roffe from The Parts Stop Sweden went by and helped us out to get a fuse box and some other electrical stuff installed.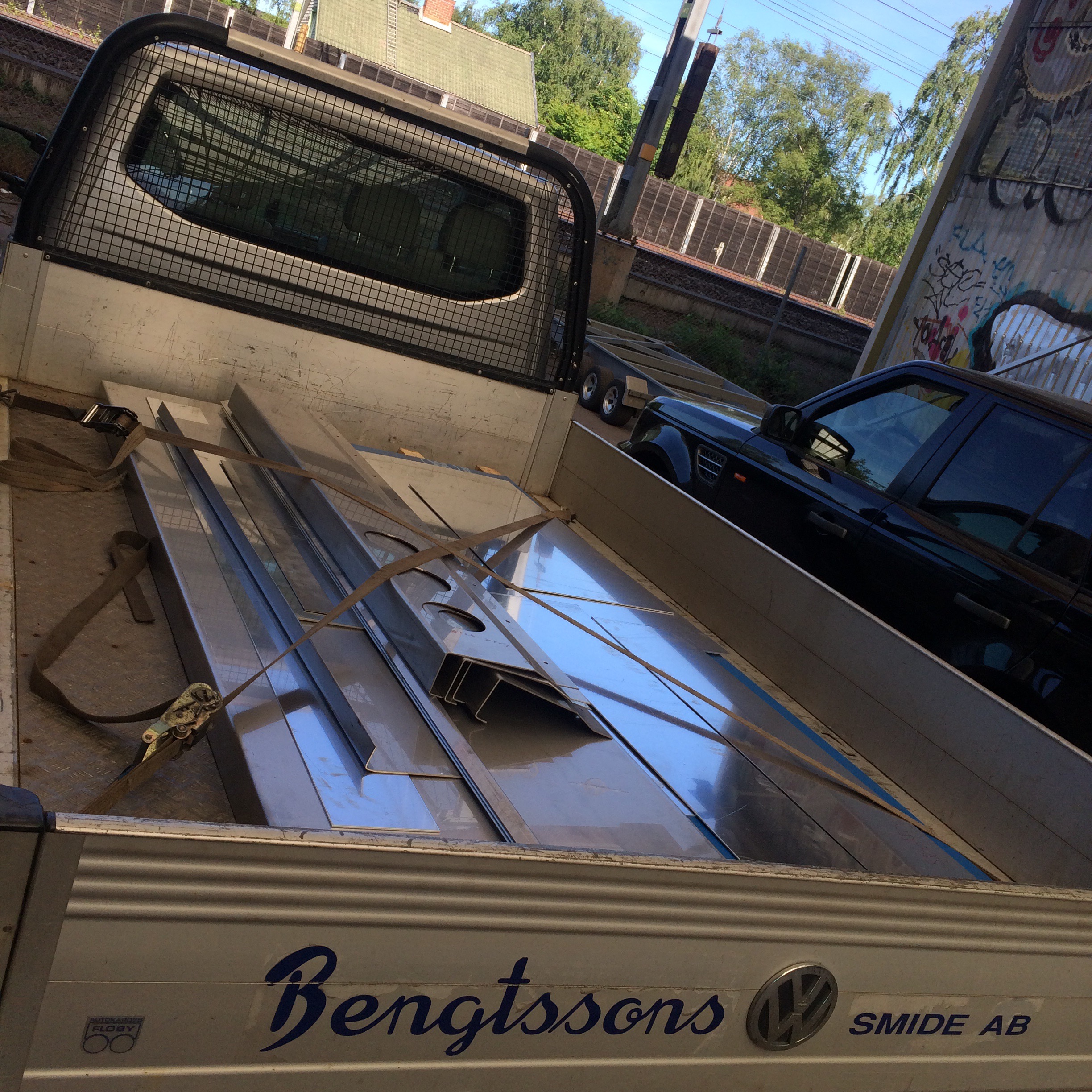 More material from Bengtssons Smide are ready to get mounted on the trailer! 🙂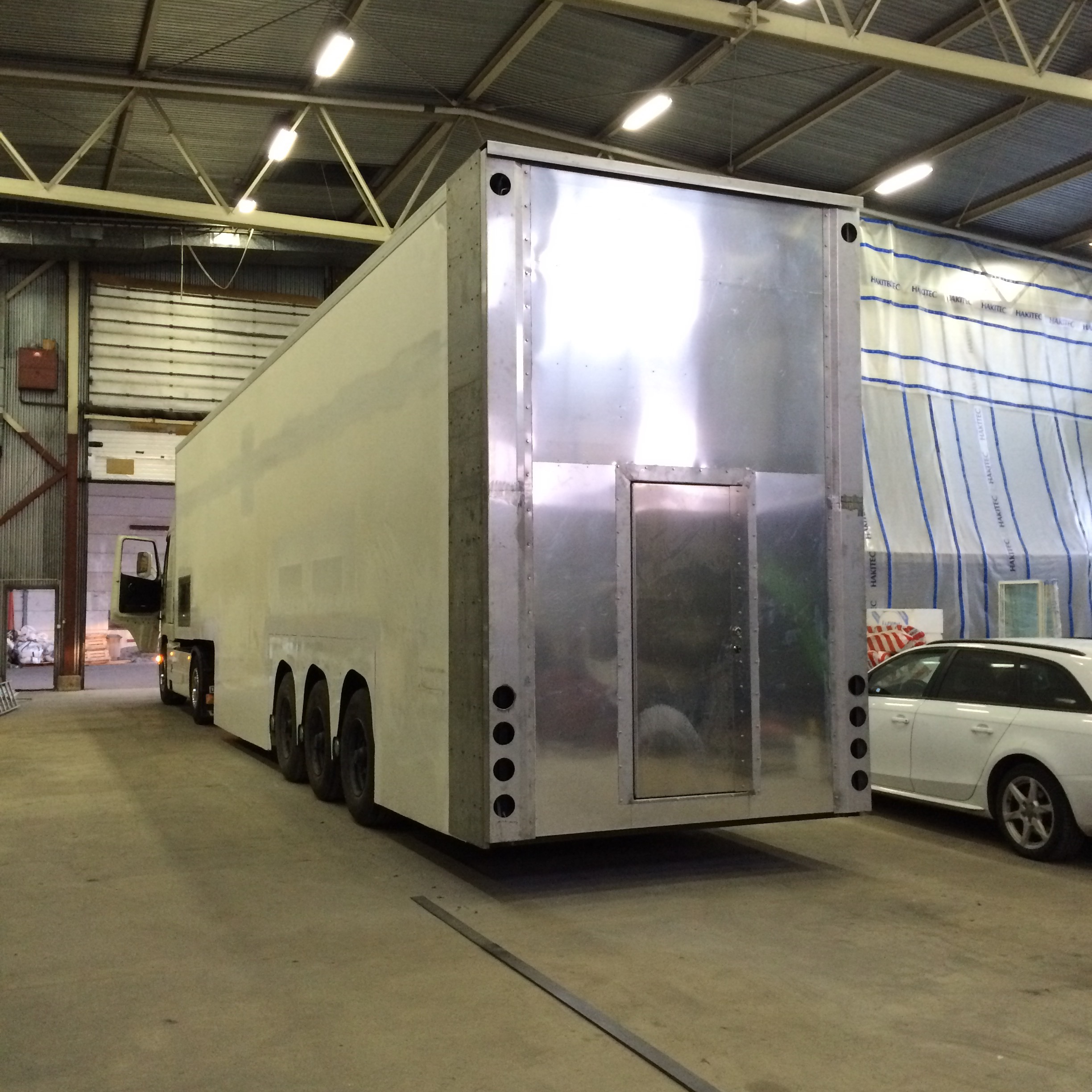 The tail light frames and the sides on the platform are in place, looks awesome if you ask me! 😀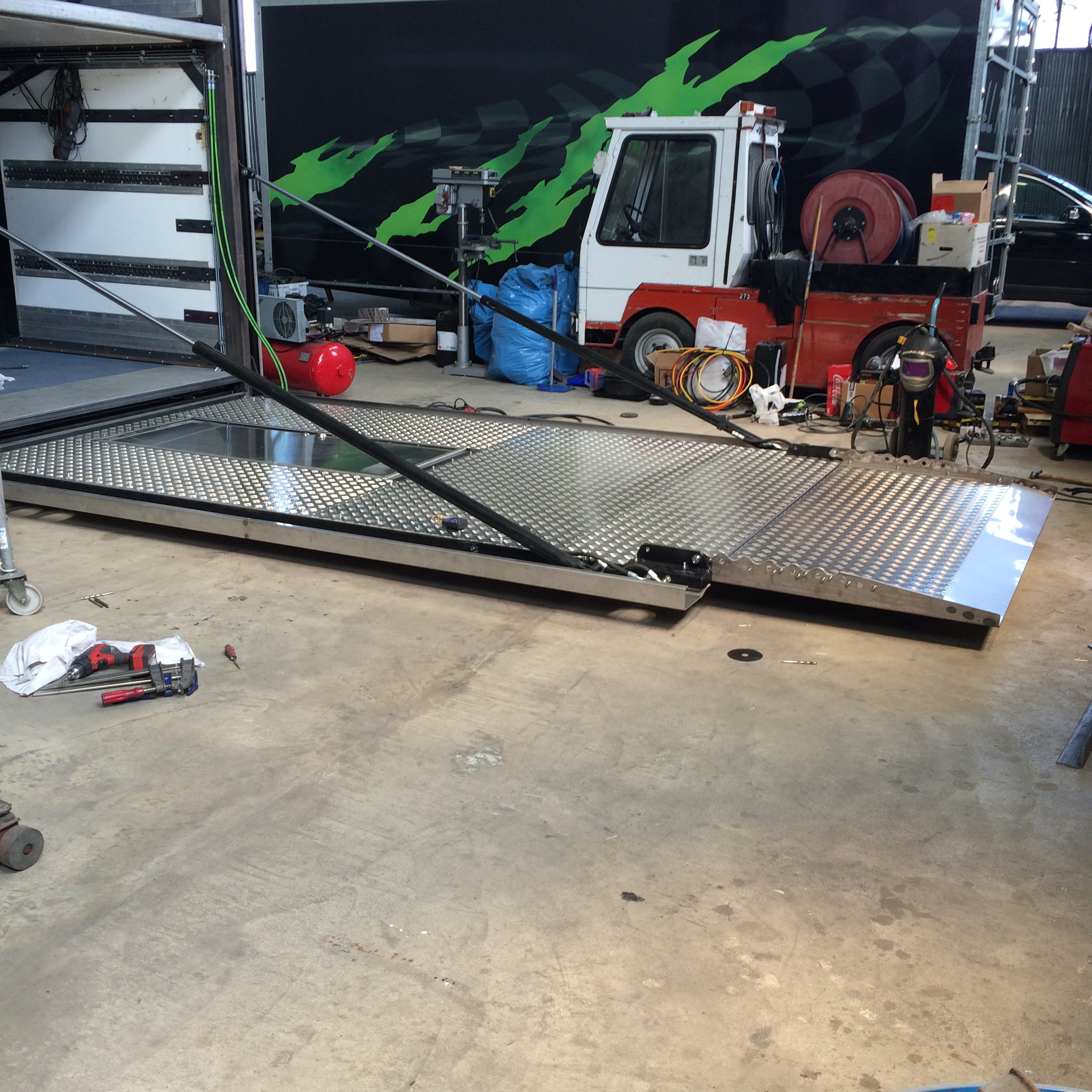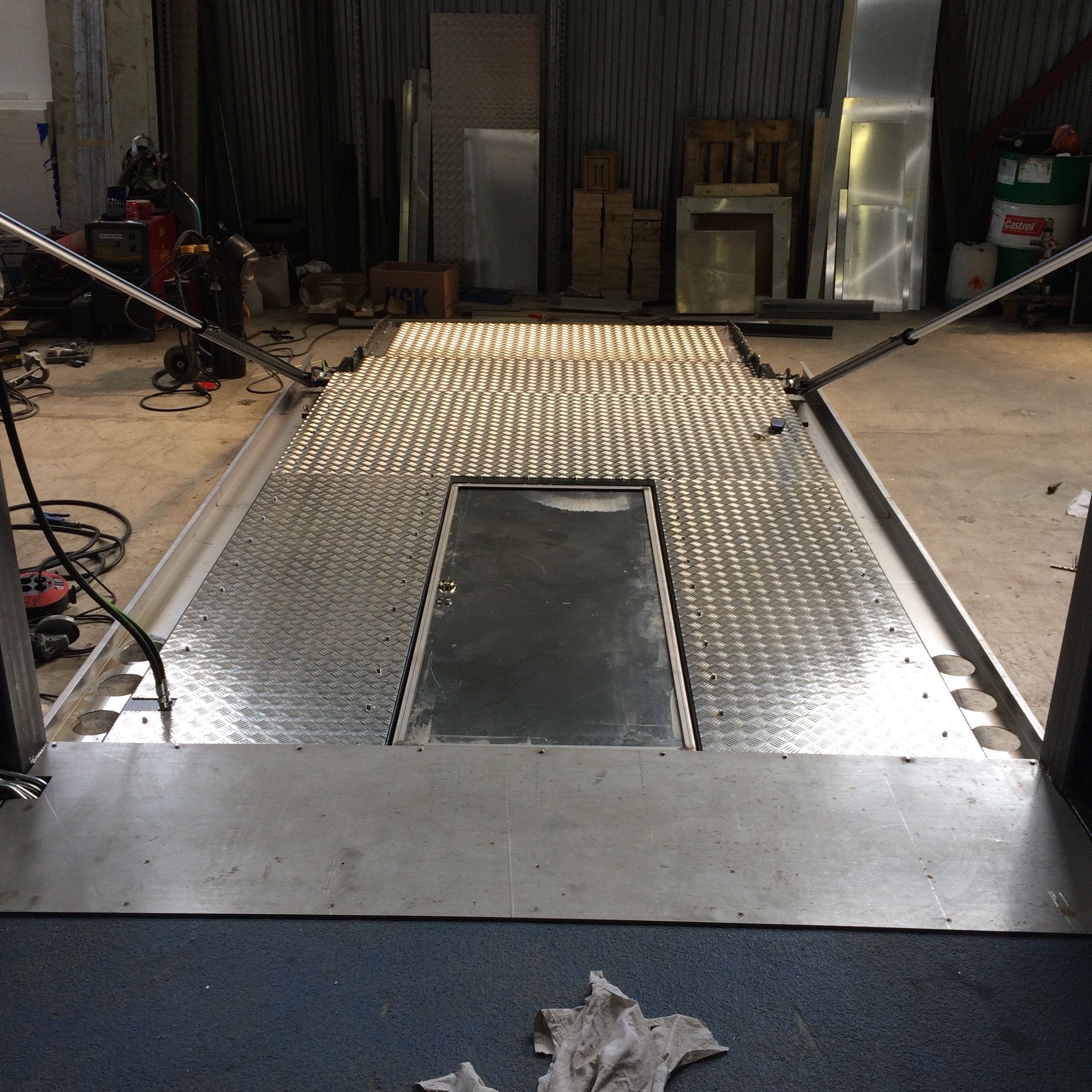 The extension on the platform is all done!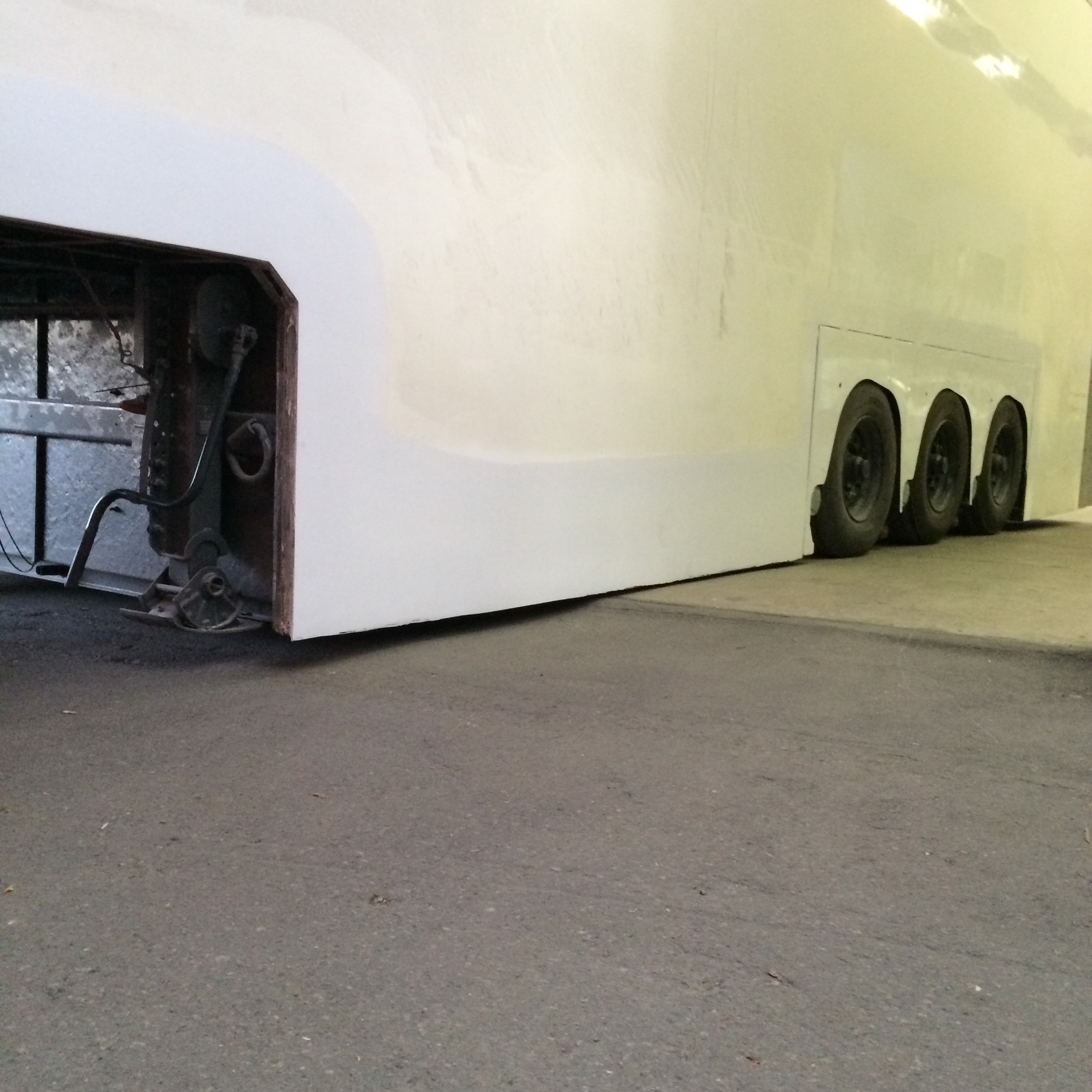 Not much room to get out from the trailer shop…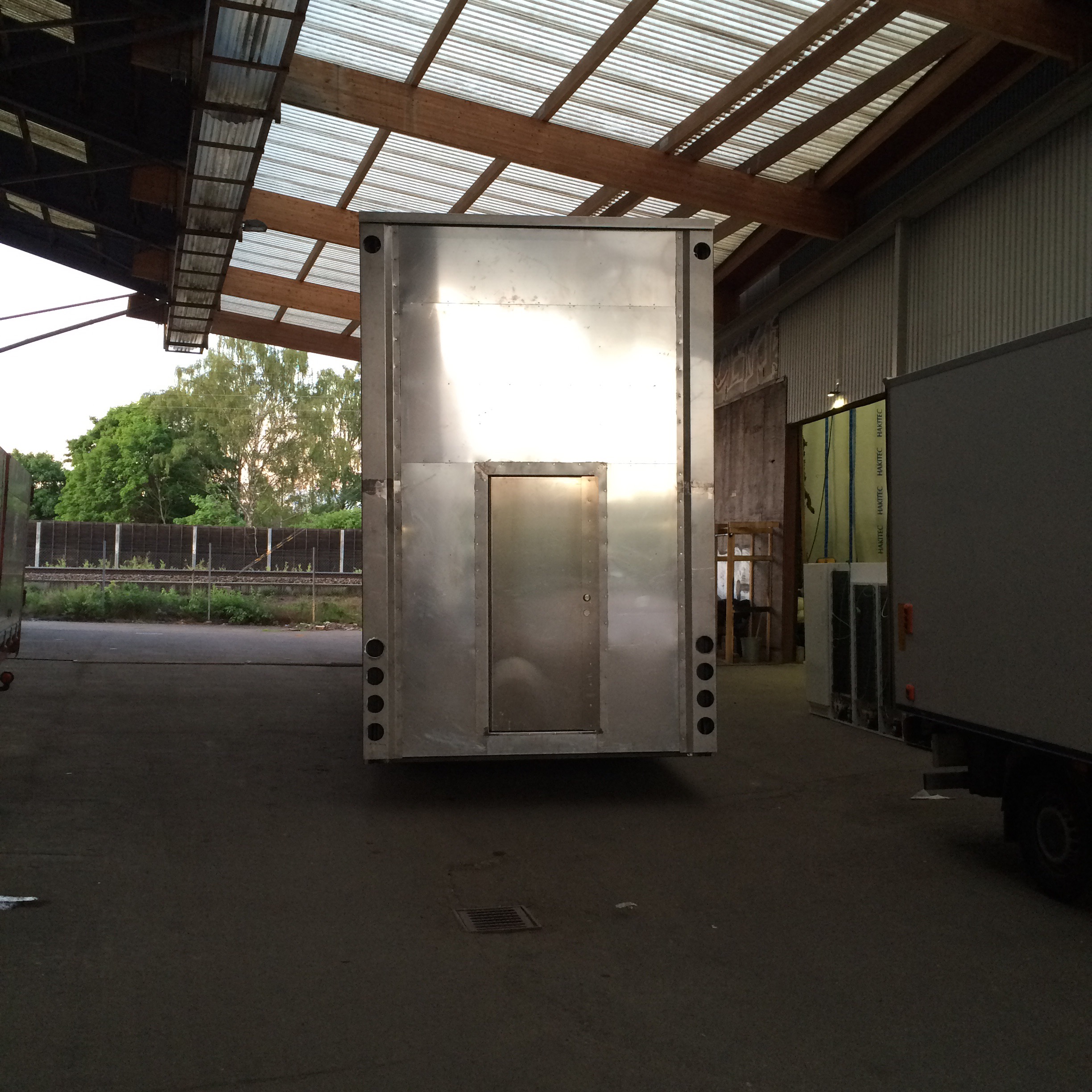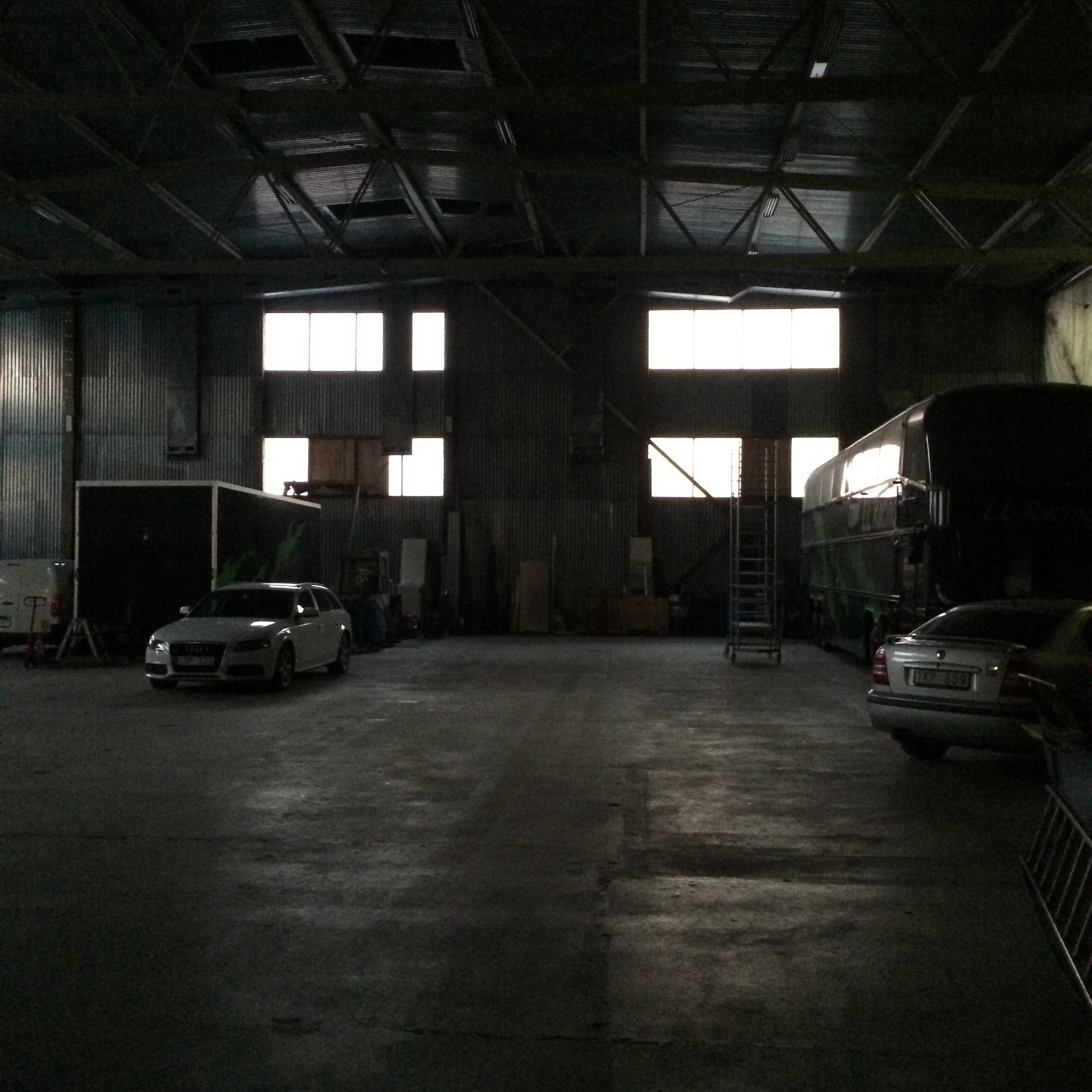 Finally the trailer are outside and the shop is empty!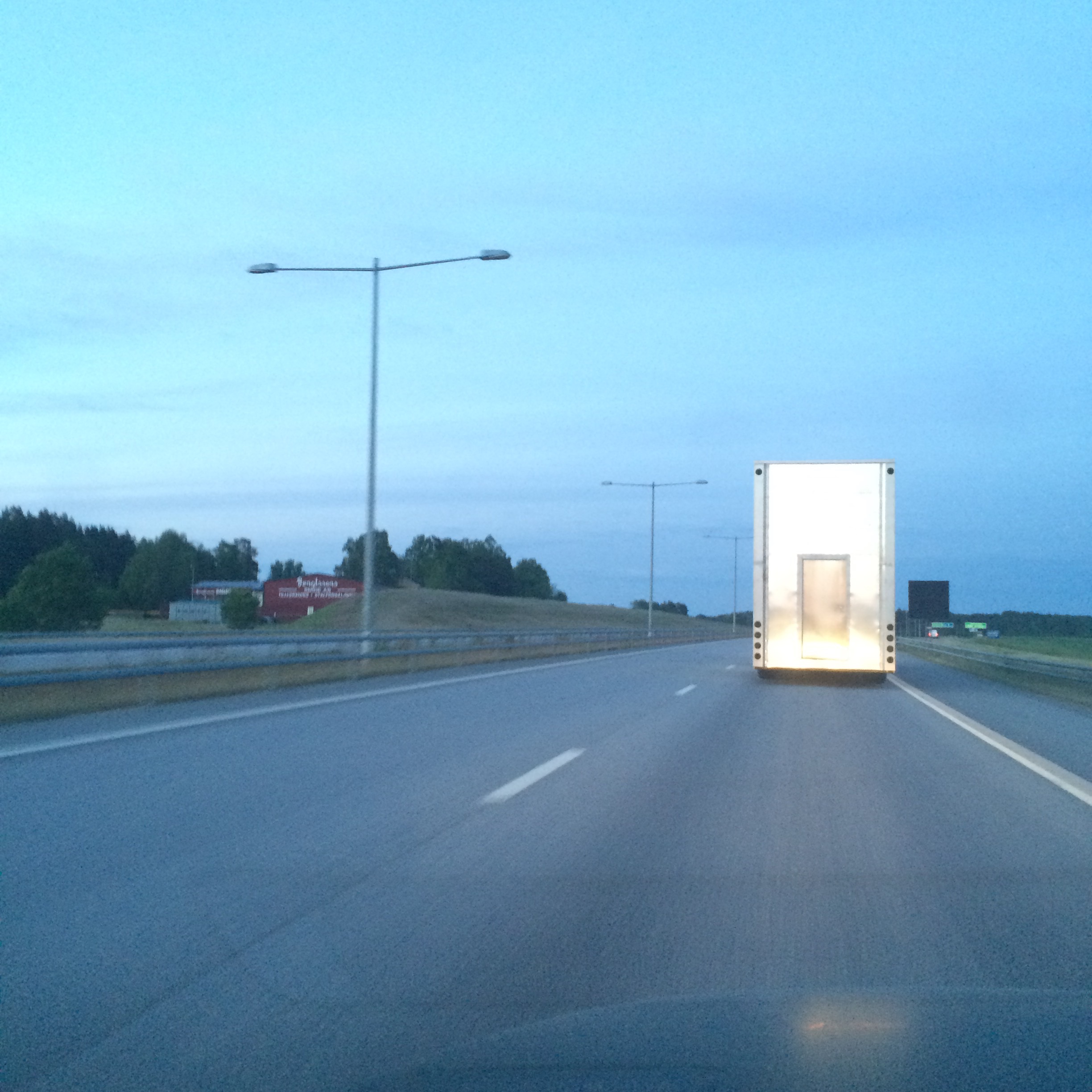 On the road again for the first time in about 6 months!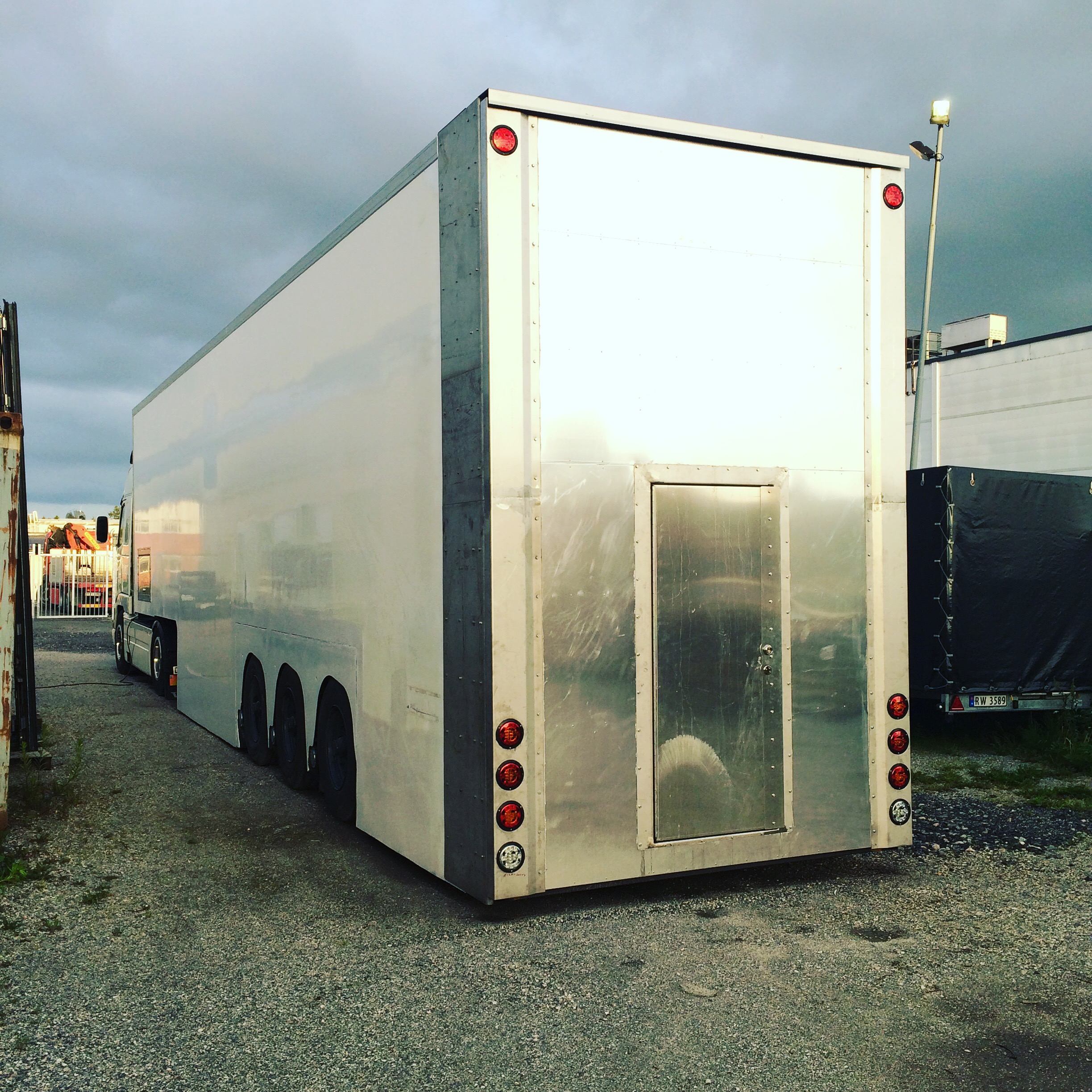 Outside the ÅBM Racing shop, this feels so crazy good!! 🙂