Pictures from yesterday.
This time we started to work on the Chevelle really early so we will have good time to do all the things we need, just two days since the last run and the whole car is in pieces! Instead of doing like we always do, start with it in the last minute…..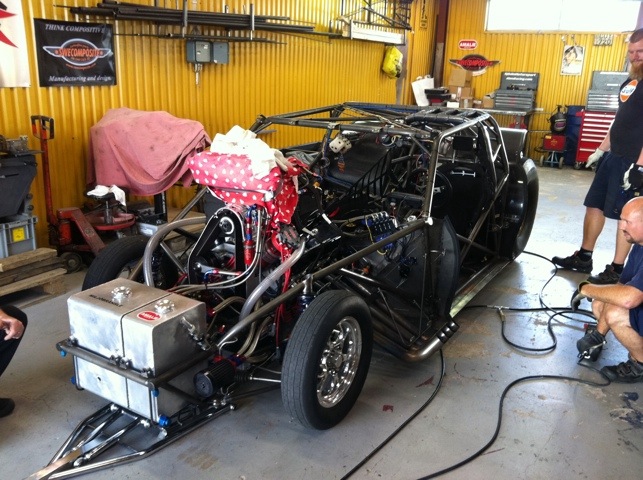 Time to leave the ground.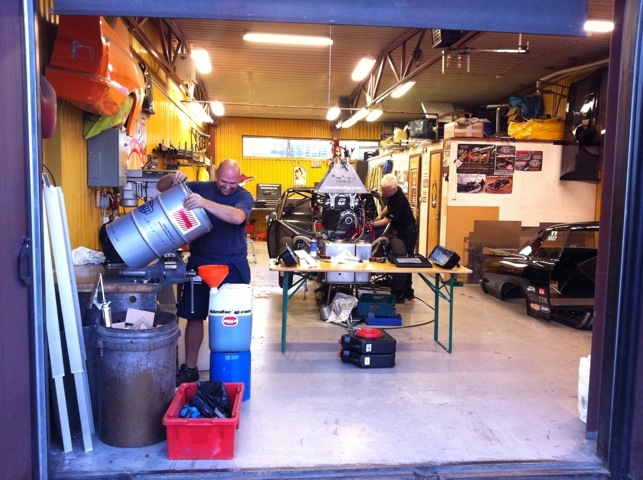 Crille is preparing the engine oil so it is ready to fill in the car.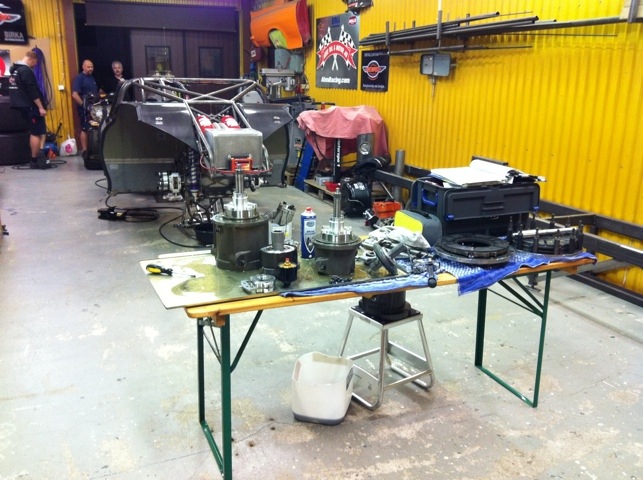 In pieces! 🙂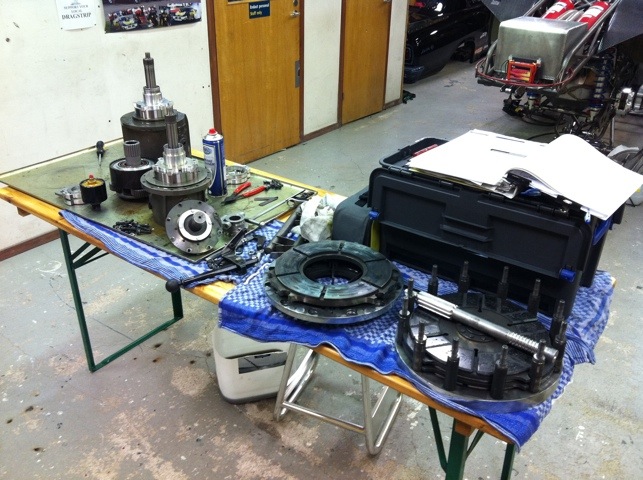 Tobbe is giving the Lenco and the clutch some love! 🙂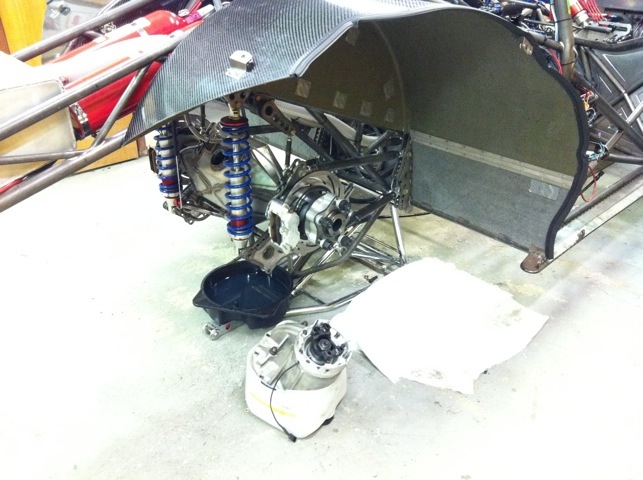 The third member is out for inspection.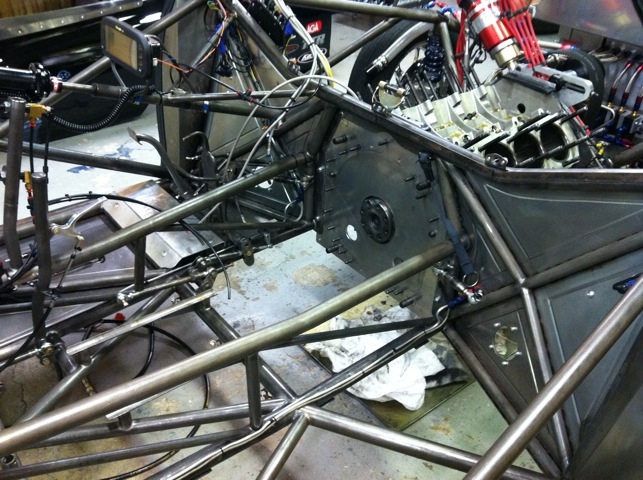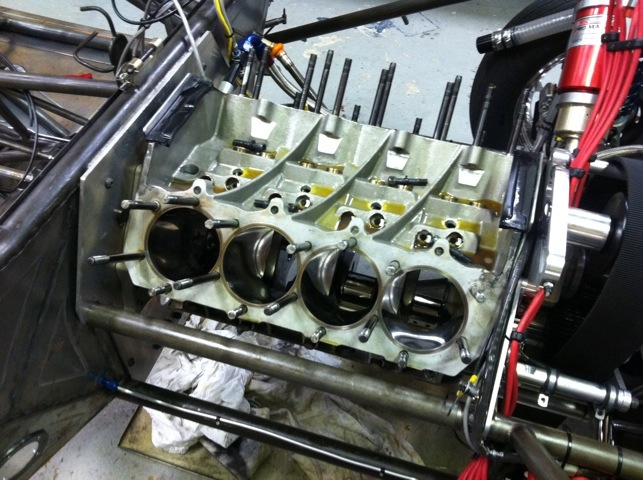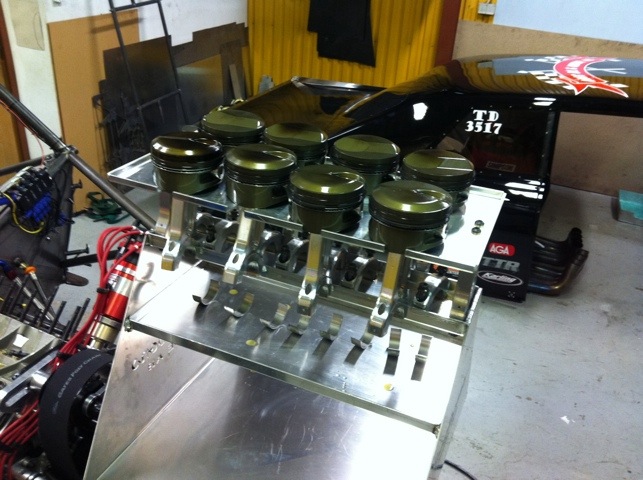 Start getting some colour! 🙂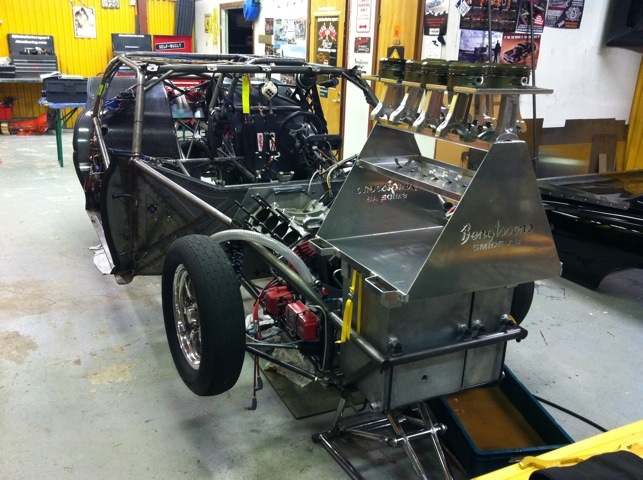 Of course everything looked like new!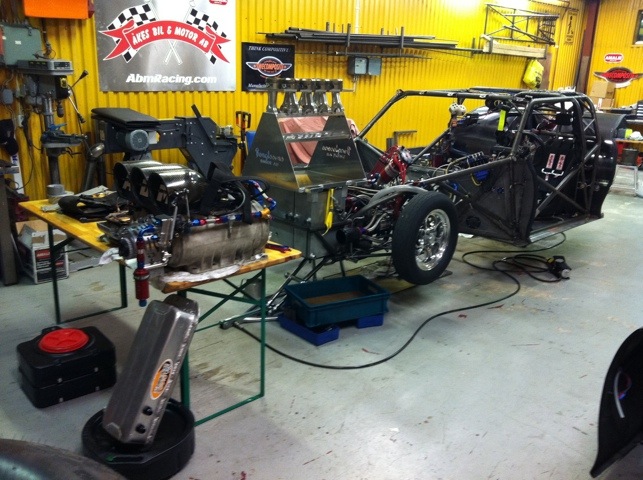 And now it is time to put the car together again!